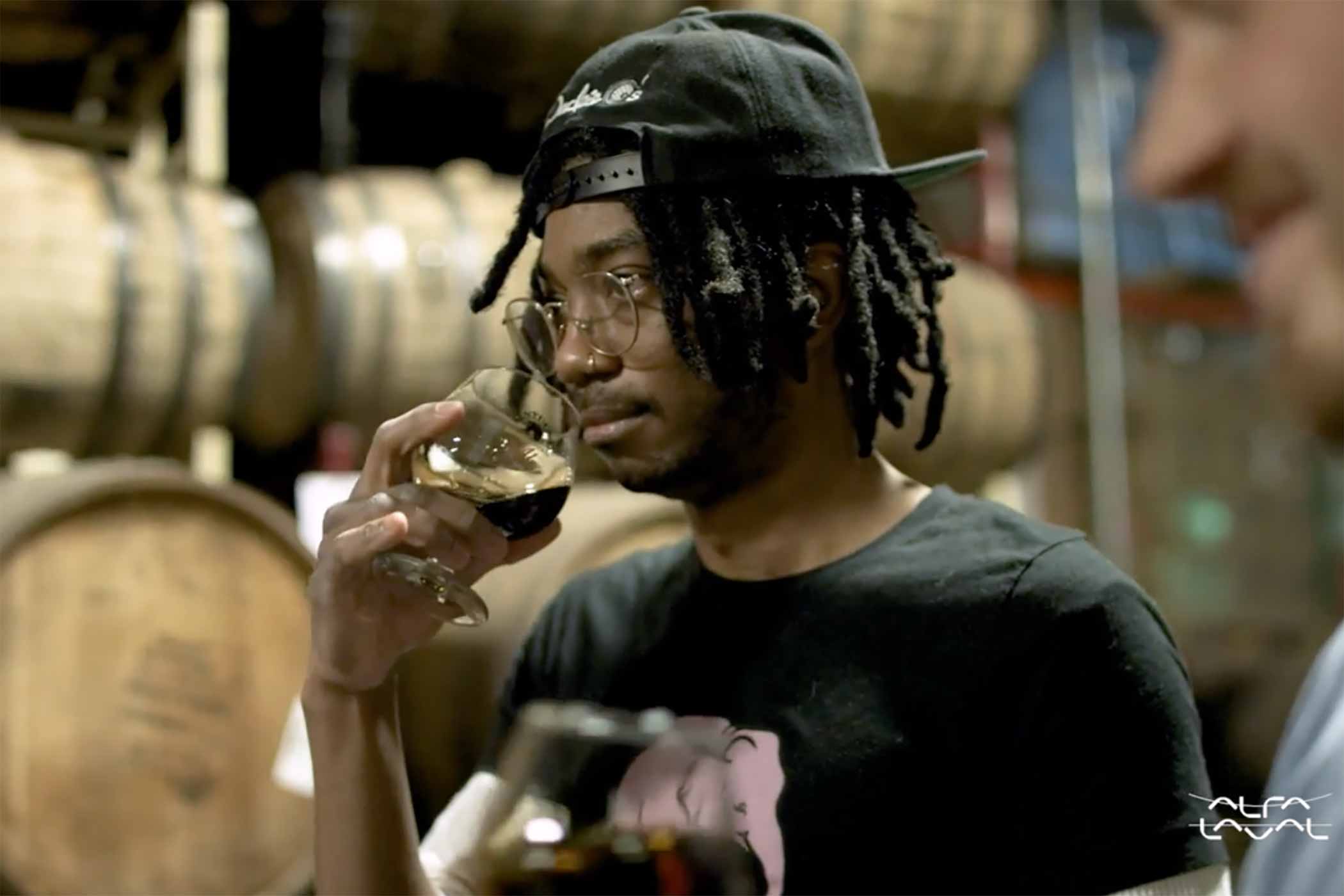 Photography courtesy of Alfa Laval
Editor's Note:
This is a paid, sponsored post presented by Alfa Laval.
If we had to boil craft beer down to one word, it would probably be quality. Ask any craft brewer worth their hops what their main mission is and they'll most likely respond that they're trying to produce the best possible beer. Whether that's the haziest double New England-style IPA, a session IPA, a DIPA, a barrel-aged beauty, or even a slow-poured pilsner. What unites all these styles is that by the time they reach your lips they taste just as fresh, just as carbonated, and just as good as when originally brewed.
But oftentimes this can be a difficult challenge.
Preserving Beer Quality with Flash Pasteurization
Just think about the journey of that can (or bottle) you're about to pop. How did it get to your store shelf?
After being packaged, it probably found its way onto a pallet, made its way onto a refrigerated truck, and then hopefully ended up in a store owner's hands mere days later to stack on the shelf.
But each of those touch points presents opportunities for oxygen or temperature to affect the quality of the liquid inside. And that's even if everything goes right along the transportation and supply chain.
"The further your beer is distributed from the brewery, the less control you have over how your beer is handled and cared for," says Vince Polino, business development manager for Alfa Laval. "It could sit on a warm shelf for months before getting into a customer's hand, and it could change drastically in that time from what a brewer originally intended."
For that reason, to truly ensure the quality of their product, some breweries use flash pasteurization, a technology that kills any of those potential beer-spoiling bacteria before packaging.
"It's an insurance policy," says Dan Gordon, co-founder and CEO at Gordon Biersch Brewing Co. in San Jose, CA, who has been using flash pasteurization across many of Gordon Bierch's products for the past two decades. "We are proud we operate in a sterile [environment] day to day but you always worry…[flash pasteurization] gives you safety on shelf life."
It's why Gordon purchased Alfa Laval's Flexitherm over twenty years ago. Which makes sense because for years Alfa Laval has led the way in first-rate automatic pasteurization machines that reduce spoilage and preserve beer quality.
Breweries across the country from Gordon Biersch to Jackie O's in Ohio have benefited from Alfa Laval's Flexitherm, improving the shelf life of their products and ultimately producing the highest quality ales and lagers, barrel-aged beers, and more.
What Is Alfa Laval's Flexitherm?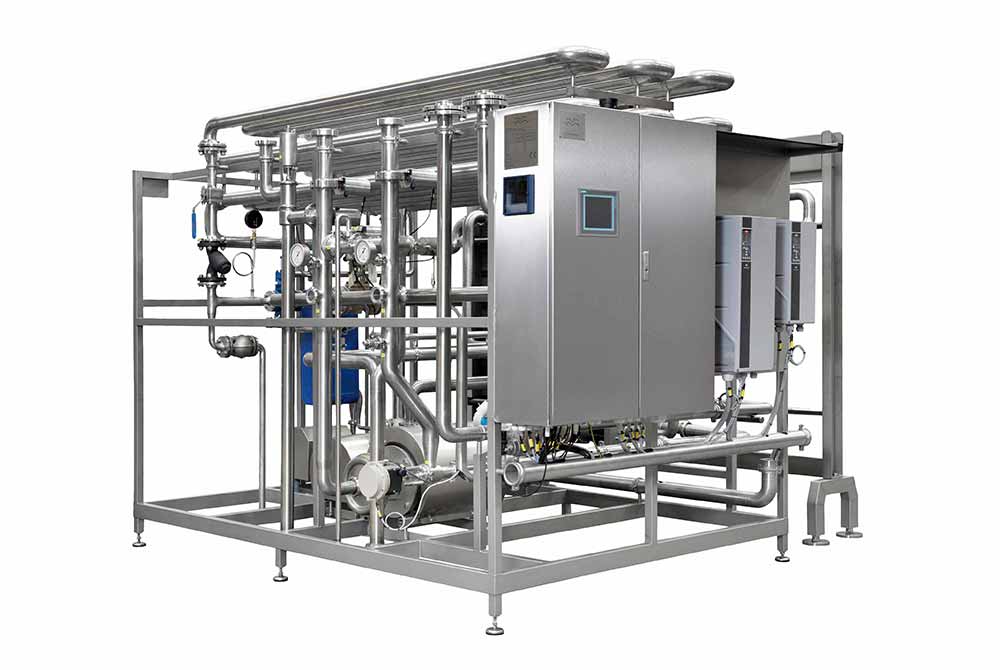 To put it simply: Alfa Laval's Flexitherm removes potentially harmful bacteria from a beverage-in-the-making, preserving its quality.
"Flexitherm is an in-line flash pasteurization module designed to destroy spoiling microorganisms," says Polino. "It can be used to extend the shelf life of beer, wine, cider, kombucha, hard seltzer, and other beverages."
It's a technology that Alfa Laval has been providing to its brewery and beverage customers for over thirty years with hundreds of installations globally at breweries both small and big.
Gordon Biersch Partners with the World Leader in Flash Pasteurization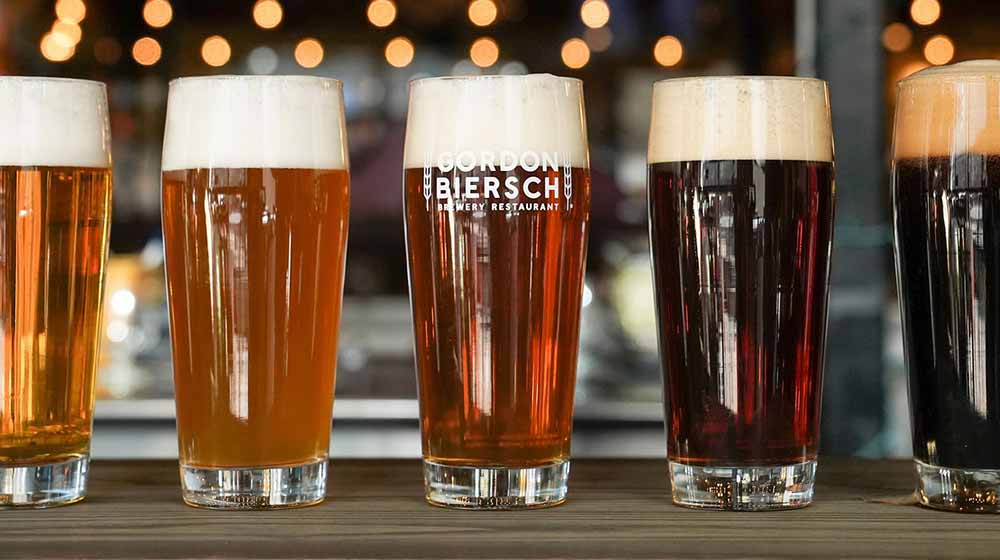 Twenty years ago Gordon Biersch had a problem. "The day and age of cold storage throughout the supply chain had started eroding," says Gordon. In other words, once beer left the brewery, so many variables could affect the shelf life and quality that Gordon felt he had to take things into his own hands right at the source.
For instance, Gordon Biersch produces a couple of private-label beers for large retailers such as Costco and Trader Joes where the supply chain is not refrigerated at all. That posed a problem for Gordon Biersch because the lack of cold storage could potentially affect their end product.
So Gordon started surveying a few options.
Not all looked good: Tunnel pasteurization cooked beer for around forty minutes, accelerating the aging process of the product, and sterile filtration actually stripped a beverage of its flavor.
But flash pasteurization, on the other hand, used a very quick, gentle heating process (typically thirty to sixty seconds) to kill any potential beverage-spoiling bacteria. The least damaging to beer quality, flash pasteurization also kept a lot of the beverage's flavor intact.
It sort of seemed like a win-win.
Settling on flash pasteurization, Gordon started looking for a dependable company, one that made a high-quality flash pasteurization machine that would go the extra mile; he didn't need to search long.
"First and foremost, you don't want to go with anything but the very best when you're putting your livelihood in the hands of a manufacturer," says Gordon. "At the time, [Alfa Laval] was the world leader in flash pasteurization."
Since purchasing Alfa Laval's Flexitherm, Gordon says, "we never regretted doing this once."
Gordon Biersch Finds Alfa Laval's Flexitherm Timeless and "Idiot Proof"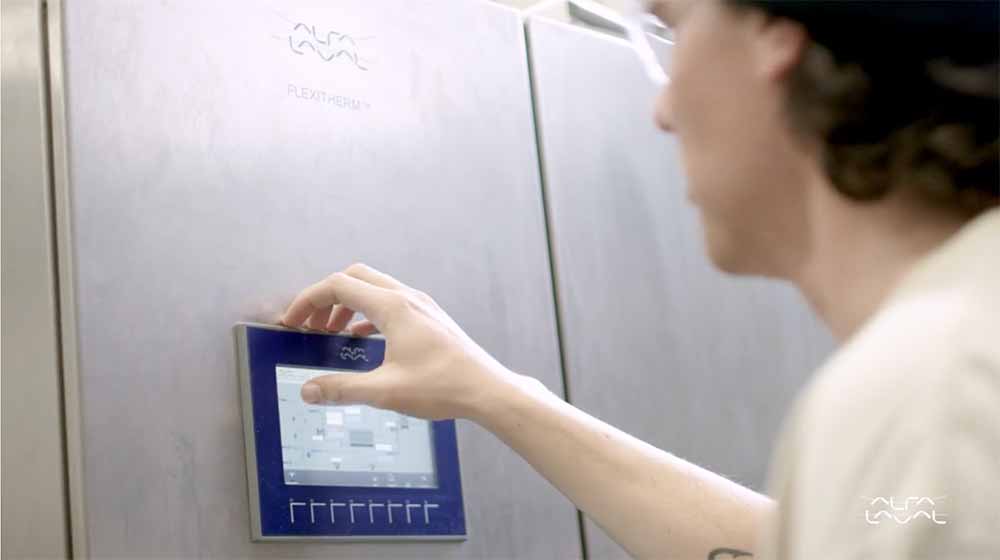 In over twenty years, Gordon says he has yet to need an upgrade on Alfa Laval's Flexitherm.
Which he thinks should speak volumes, especially since Gordon Biersch uses the Flexitherm every single day, according to Gordon.
When you're purchasing such a large piece of equipment, you want to make sure that you make a good investment. And according to Gordon, Alfa Laval's Flexitherm is as trusty and well made as the beer and beverages he's producing with it every day. "It's timeless," says Gordon. "I don't think they do anything but quality."
One of the biggest fears and misconceptions when using a flash pasteurizer is that it will change the flavor of the beer.
"There is a stigma that flash pasteurization could negatively impact the flavor or aroma of your beer or beverage," says Polino. "I think people would be surprised how many wonderful beers they've had that were pasteurized—of all styles!"
Gordon agrees, "We're running lagers, ales, you name it [through it] and we see equally good results flavor-wise across the board. From a lay person's standpoint, no consumer can ever tell it's been flash pasteurized."
Beyond the dependable construction and consistently successful results, the Flexitherm is easy to use and user friendly. Or as Gordon likes to call it, "idiot proof." Everything is automated and entered and tracked digitally. "It really takes the worries out," says Gordon.
Plus, as Gordon has discovered over the years, the applications of the Flexitherm are endless.
Gordon Biersch Uses the Flexitherm Across a Variety of Beverages
Originally Gordon used flash pasteurization on the brewery's beers.
And it worked like a charm. But as we all know, today's craft beer industry is about so much more than just beer.
"This is a piece of equipment that can cost you your business if it doesn't work correctly…but we use it in so many different applications," says Gordon, who notes he now runs Gordon Biersch's spiked seltzer, non-alcoholic (NA) beer, and even hard cider through the Flexitherm.
"If I can clean up apple juice with microbes successfully every time, that says a lot," says Gordon.
Because each beverage has its own challenges. "If you're making a non-alcoholic or low-alcohol beer or kombucha, alcohol can be a preservative and you may need to take extra precautions at very low alcohol levels to ensure shelf stability," says Polino. "Or if you're back-sweetening a cider or hard seltzer, you run the risk of introducing fermentable sugar to a product with residual yeast—even one yeast cell is all it takes to kick off a new fermentation."
Running everything from kombucha to hard cider through the Flexitherm eliminates these pesky problems and proves the versatility of Alfa Laval's technology.
And Gordon hasn't been the only one to find success with the Flexitherm. Halfway across the country in Ohio, renowned barrel-aged brewery Jackie O's found an entirely different application for Alfa Laval's revolutionary technology.
Jackie O's Uses the Flexitherm to Preserve the Quality of Its Barrel-Aged Beers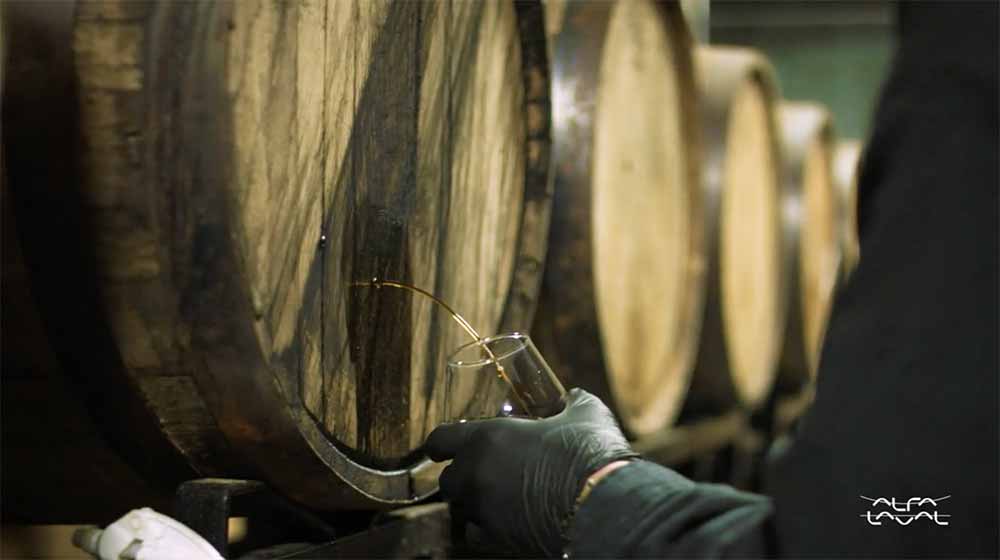 Several years ago, Jackie O's President Art Oestrike had a problem. The brewery's barrel-aged beers had started to become infected. "Barrel aging beer is a fickle business," says Oestrike. "You take this big beautiful imperial stout or barleywine, throw it into a freshly dumped bourbon barrel, let it sit in our warehouse for ten months, twenty-four months, thirty-six months, and a year and a half after packaging they started to turn; they became sour when they weren't supposed to."
After all of the hard work the brewery had put into producing what should have been barrel-aged beauties, bacteria and microbes spoiled the party, forcing the brewery to recall twelve different products.
"It was disheartening," says Oestrike. "I didn't want to have any more sleepless nights wondering whether these products were going to turn, if they're going to turn, or how they're going to turn."
So Oestrike started to look at his options to prevent this problem from happening again.
And just like Gordon, he found one of the best automatic pasteurization machines in the industry.
"We look to the most innovative leaders in the industry in terms of what they're doing to help breweries along the way," says Oestrike. "When we saw the technology and the way the Flexitherm works, it was a no brainer."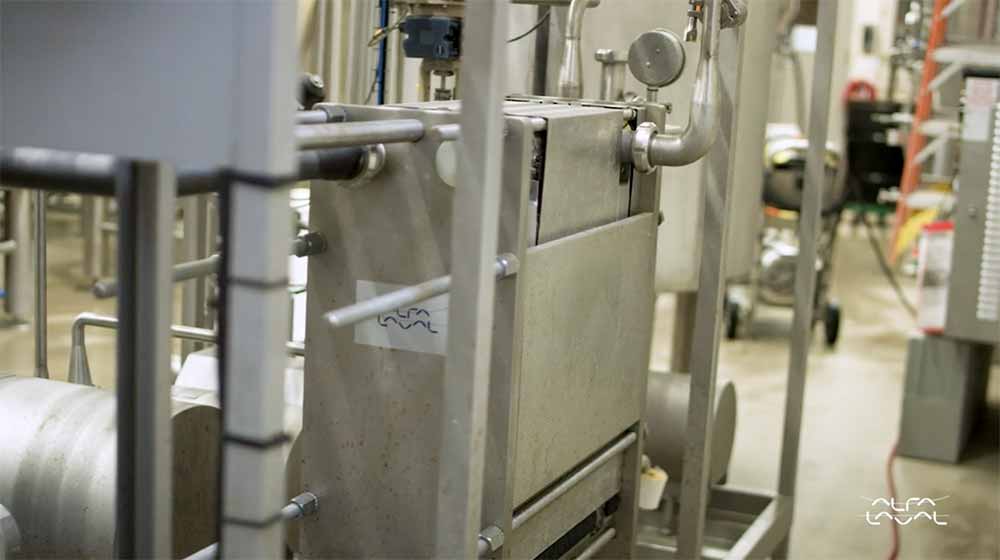 Since investing in a Flexitherm, Oestrike can rest easy at night knowing that after sending Jackie O's barrel-aged beers through the machine, "they are going to be good for years to come," says Oestrike. "The Flexitherm Mini flipped our barrel aging program on its head. We don't have issues anymore. I really wish we had purchased that three or four years before then because it alleviated some of those headaches that we found along the way."
According to Polino, Jackie O's isn't the only brewery that's run into this problem with barrel-aged beers. "After the headache and cost of recall, the investment in a flash pasteurizer starts to look pretty good," says Polino.
Oestrike certainly agrees, "In the end the Flexitherm has given us the ability to feel more comfortable playing around with our barrel-aged products and have that much more confidence at the end of the day that those products will be shelf stable and delicious."
Alfa Laval's Flexitherm – An Extremely Energy-efficient Flash Pasteurizer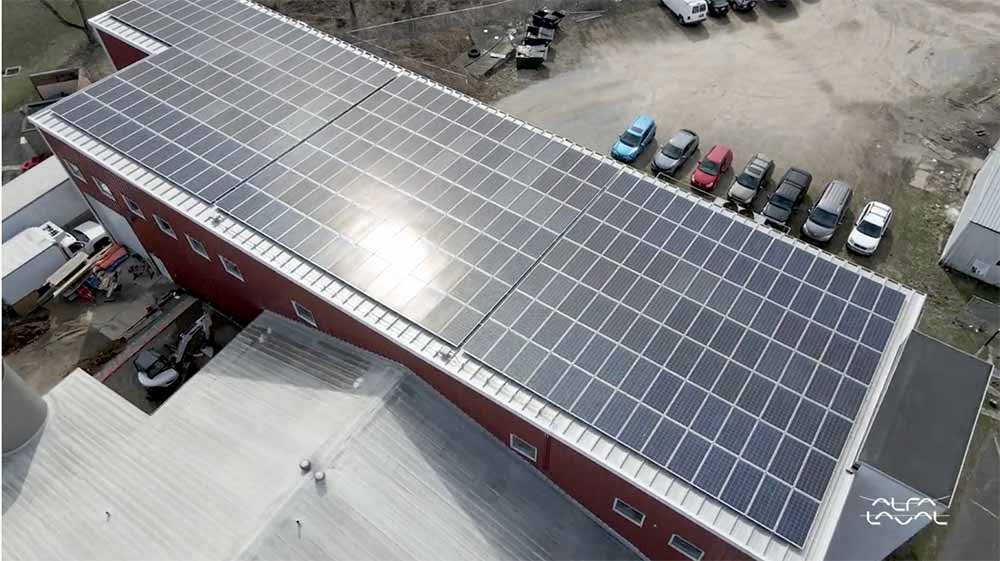 Call this the icing on the proverbial cake, but the Flexitherm is one of the most sustainable options on the market.
"Clearly sustainability is a hallmark of all Alfa Laval products and technologies either in product design or product purpose," says Polino. "Besides separators or centrifuges, Alfa Laval core technologies also include heat exchangers and fluid handling equipment like pumps and valves. We use our knowledge and expertise of those core technologies to design and optimize Flexitherm. Although flash pasteurization can be a big utility demand in a production facility, Alfa Laval's design is extremely energy-efficient, while also providing gentle flash pasteurization of all kinds of beverages." ."
It's this smaller energy footprint that actually tipped the scales for Oestrike at Jackie O's. "We really value energy consumption, so when we looked at the energy usage of the Flexitherm we went in that direction because it aligned with how we feel about sustainability and environmental stewardship."
The Future of Flash Pasteurization with Alfa Laval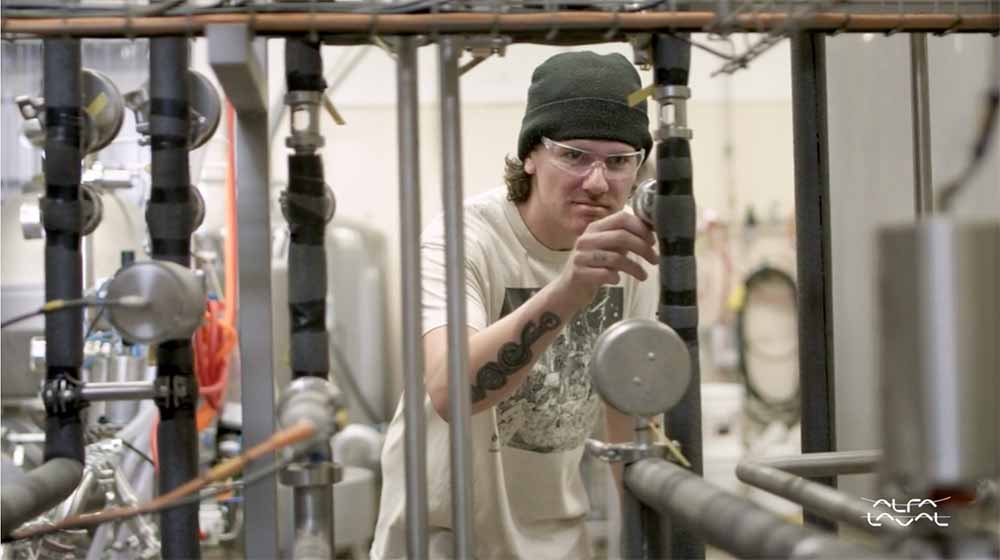 For Gordon, flash pasteurization started with preserving the quality of Gordon Biersch's beer, but branched out into so many other applications. It's a sign of the future of this technology.
"One interesting thing is the fact that the [Flexitherm] is over twenty years old and is still relevant," says Gordon, who notes that although they're still using the exact same piece of equipment they bought two decades ago, Alfa Laval has worked with them to create more modern applications. Such as spiked seltzer, NA beer, and hard cider. "They're on a continuous improvement program and we want to take advantage of their advances over the last twenty years," says Gordon.
It's an encouraging and telling sign, one that prompts the question: What is the future of the Flexitherm?
The answer? Well the possibilities are really endless.
One question that does have a definitive answer: "If we were to get another unit, would we buy another Flexitherm?" says Gordon. "Absolutely yes; there is no reason not to stick with a winner."