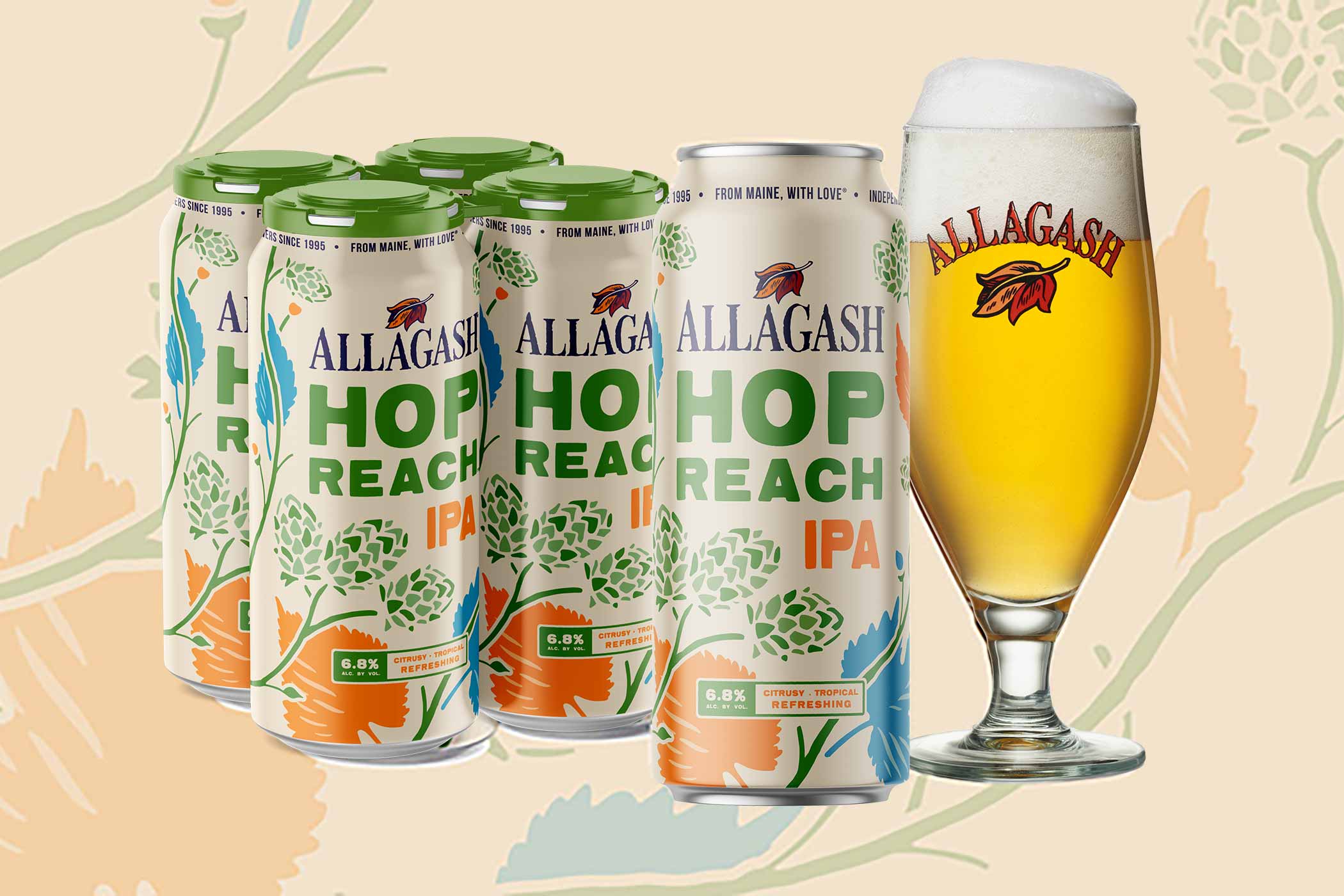 Graphic courtesy of Brewbound
Allagash and IPA—two words we never thought we'd use in the same sentence. But boy are we excited to announce the launch of Allagash's new year-round IPA—Hop Reach.
Allagash has dabbled with a few limited IPA releases. But they've never flipped head first into a pile of hops.
We know and love Allagash for its iconic witbier—Allagash White—impeccable Belgian tripel—Curieux. Along with a whole host of other spontaneously fermented beers and sensational saisons.
More recently, the brewery made waves for its cans of River Trip, a Belgian-style session ale.
But a brewery that made a name for itself on a little-known style of beer back in the late 1990s, has for the most part resisted permanently tapping into the most popular American craft beer style.
Until now.
Allagash Introduces Hop Reach
Allagash's first new year-round launch in quite some time, Hop Reach is a 6.8% ABV IPA featuring a blend of some older American hops—Nugget and Cascade—alongside new "more sexy proprietary hops," says Allagash Brewmaster Jason Perkins, including Citra, Mosaic, Cashmere, and El Dorado.
"From the get go, we were looking for something timeless," says Perkins. "Something approachable to a lot of different people, but assertive in hop aroma."
Because in classic Allagash fashion, the brewery resisted current trends. Instead, they focused on simply brewing the best IPA they could.
"We were excited to put our innovation process to work, creating an IPA with our own spin that appeals to established Allagash fans and curious beer drinkers alike," says Rob Tod, founder of Allagash. "Hop Reach is our own, uniquely Allagash IPA and we can't wait for people to enjoy it as much as we do."
And true to Allagash, this beer came together thanks to the efforts of the entire Allagash team.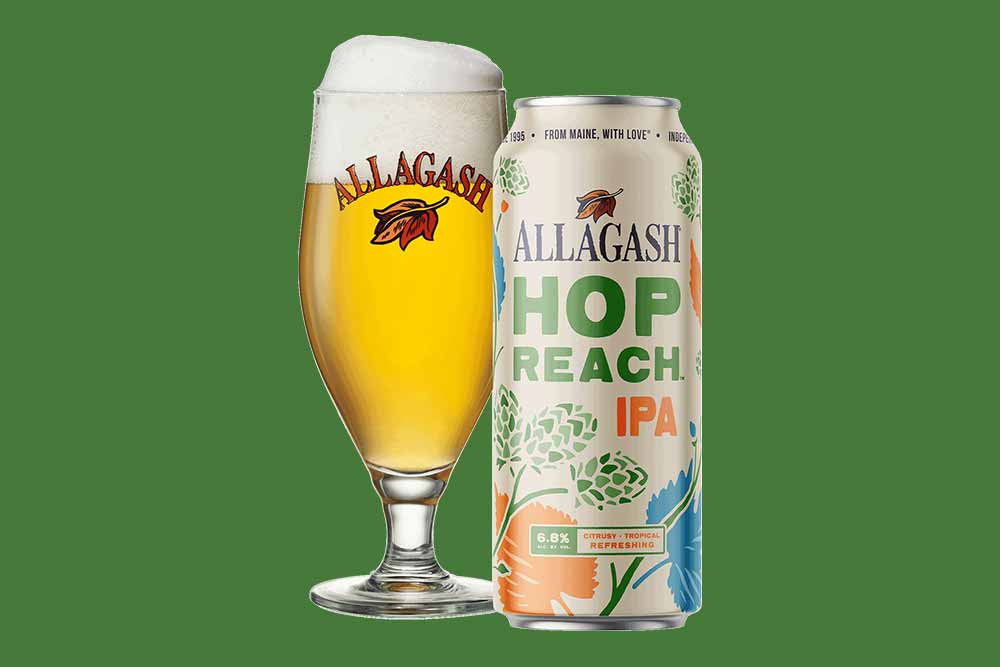 A Collaborative Brewing Project
Starting on the pilot system, Hop Reach went through seventeen different test batches over the course of seven months. With each iteration, Perkins and the brewing team tried out various combinations of hops, ingredients, and techniques. Afterwards, Allagash employees tested and reviewed the batches.
According to Perkins, the team collected well over 400 different assessments from staff sensory analysis.
Along the way, the production team worked with the marketing department to develop the beer from brewing to branding.
"Approachability was a big thing," says Brett Willis, Allagash senior communications specialist. Accordingly, the cream background welcomes you in while pops of green evoke hops and splashes of blue and orange highlight the citrusy, tropical profile.
He continues, "It feels familiar with our branding…It feels like it's a part of the year-round group of beers, but it also feels somewhat different and stands out on the shelf."
Something that will be important as Allagash strives to crack into a shelf already crowded with IPAs.
Why Get All Hopped Up Now?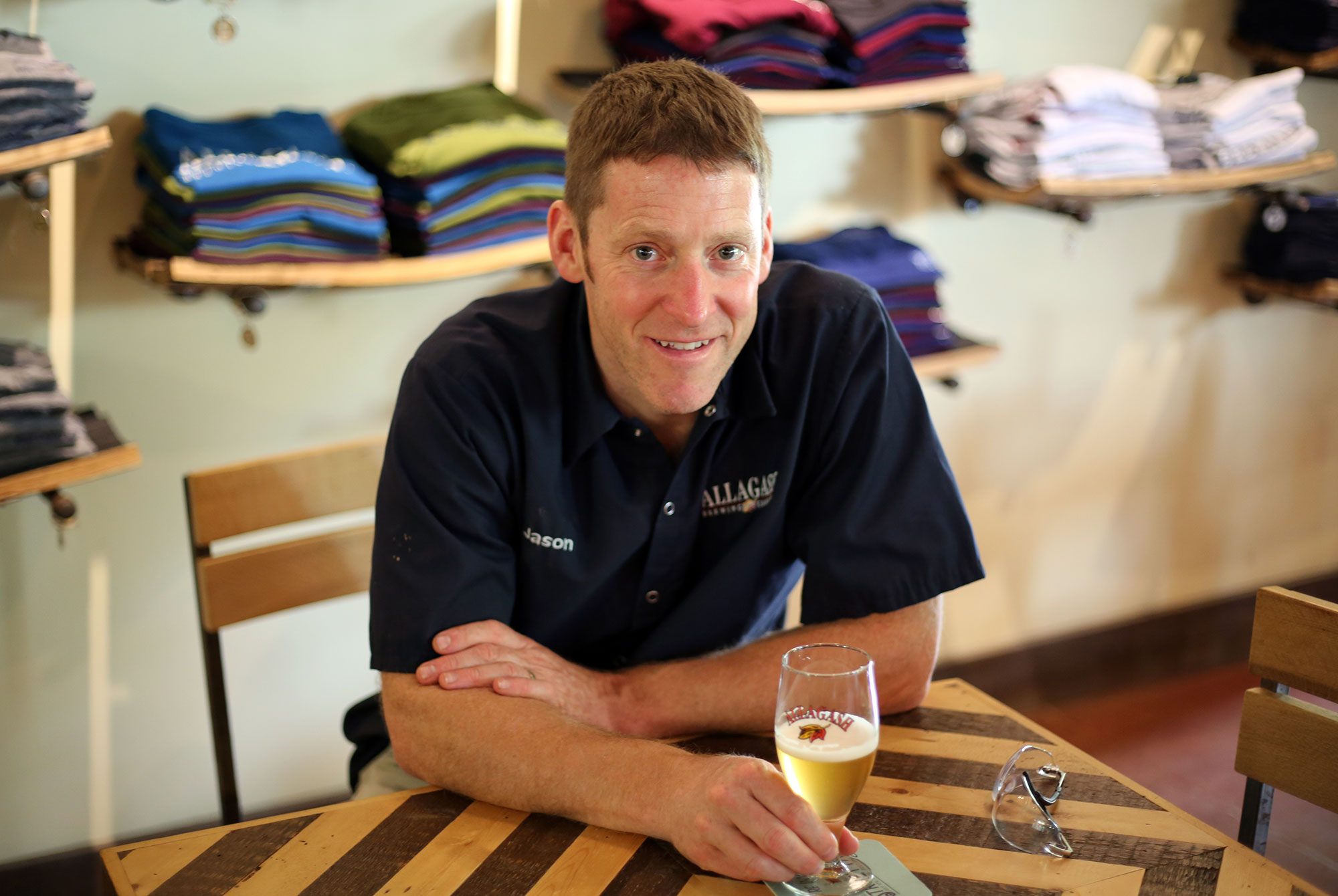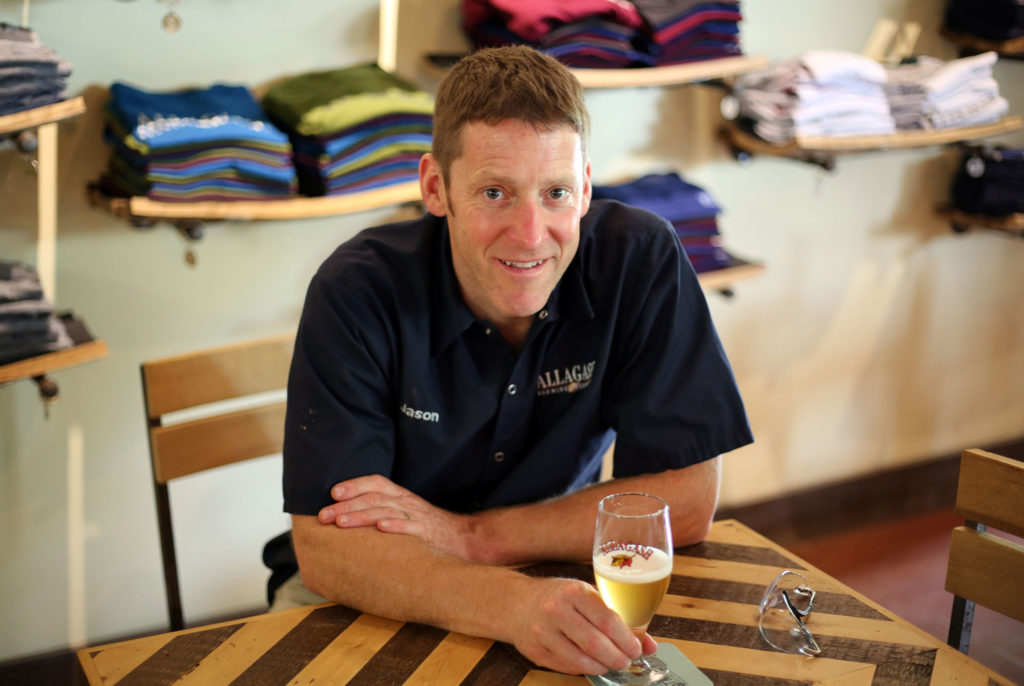 Perhaps Perkins summed it up best: "We felt it was time."
According to Perkins and Naomi Neville, Director of Sales at Allagash, everyone from fans to wholesalers and even the Allagash staff have been asking for a year-round IPA from the Portland, ME-based brewer for quite some time.
"First and foremost, our staff loves drinking great IPAs, myself included," says Perkins. "It's not at all uncommon for me to go visit an account in town and, of course, my first beer is Allagash but my second beer is often an IPA from one of our friend breweries."
Afterall, IPAs have captivated consumers' palates for quite some time.
According to market research company IRI, IPA sales at off-premise chain retailers account for 45.1% of all craft dollars year to date through July 10th.
And even without an IPA regularly on the menu, Allagash still experienced this hop craze first hand.
"In the tasting room, the first question people get is what's your hoppiest beer or do you have an IPA?" says Neville. "And now we'll finally be able to say yes."
Looking to tap into the popularity of IPAs, Allagash hopes Hop Reach will eventually rise to the level of success of Allagash White
First, Allagash White; Second, Hop Reach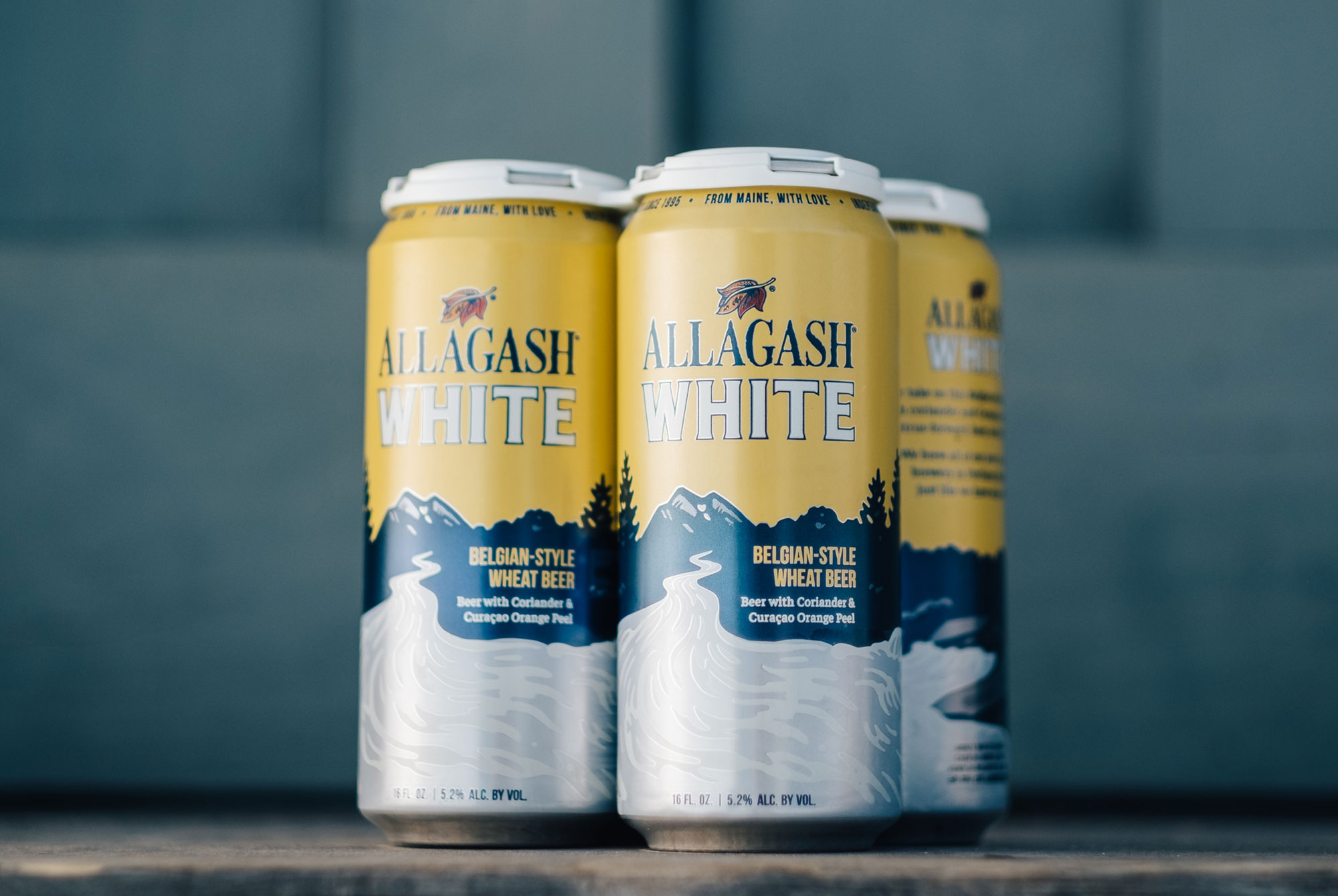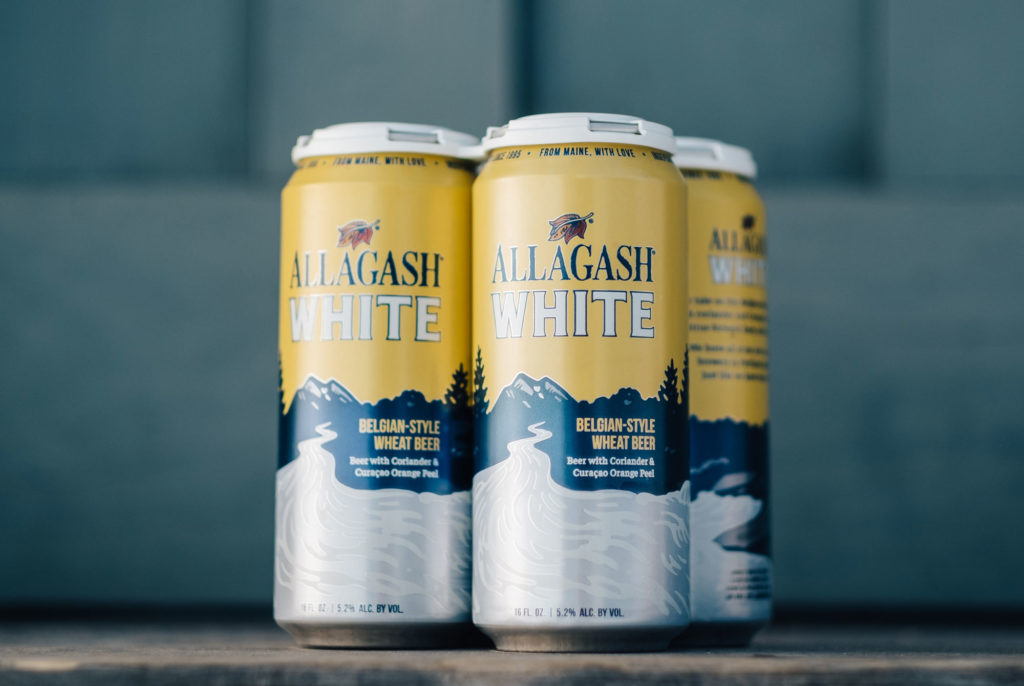 Designed to compliment Allagash White, which is still the brewery's best-selling beer, Hop Reach will be a strong brand in an approachable style.
To date, Allagash White sales are up nine percent in IRI-tracked channels, according to Neville, who indicated the goal for Hop Reach is to fall in line behind this flagship.
"We expect Hop Reach to be number two," says Neville.
As a new year-round IPA, Hop Reach isn't really a reach for this brewery per se, but it is kind of like paddling down a different branch in the river.
"We wanted to make a beer that we hope will resonate for many years to come, something you were drinking a few years ago and a few years from now," says Perkins. "We've never been trend followers and this is no exception. We were just focused on making the best beer we could. There is a great buzz around the brewery right now about this whole project and I can't overstate how excited the team is about this beer coming out."
And we can't help but find ourselves just as excited to see Hop Reach make its way onto the shelf next to some of these other classic American IPAs you can find at a store near you.
Where Can I Find Allagash Hop Reach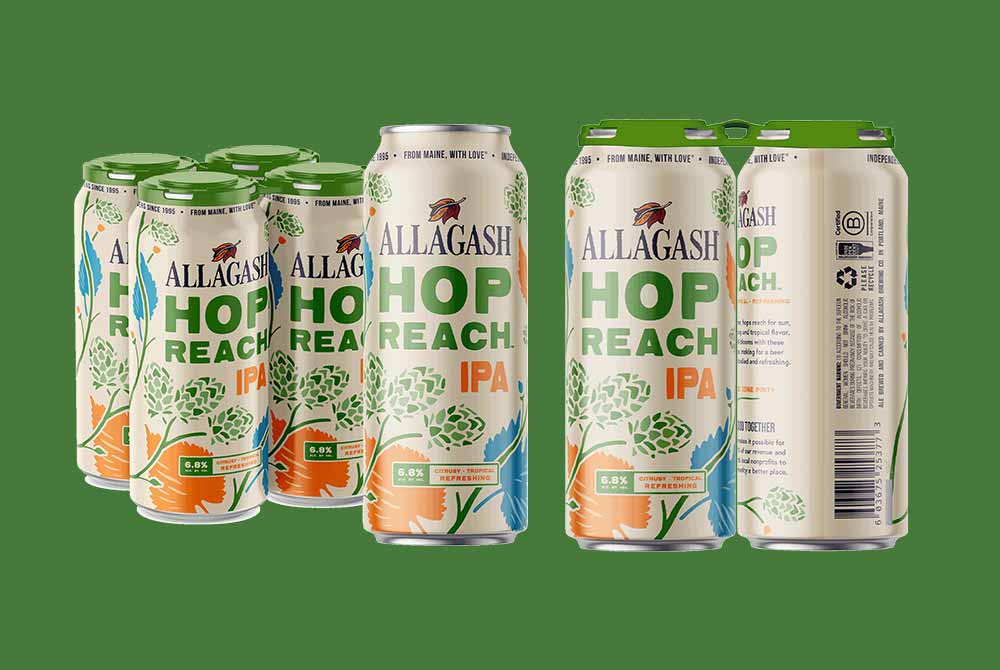 Hop Reach will begin rolling out to all of Allagash's markets in 4-packs of 16oz cans, 6-packs of 12oz cans, and 12-packs of 12oz cans starting in January 2023.