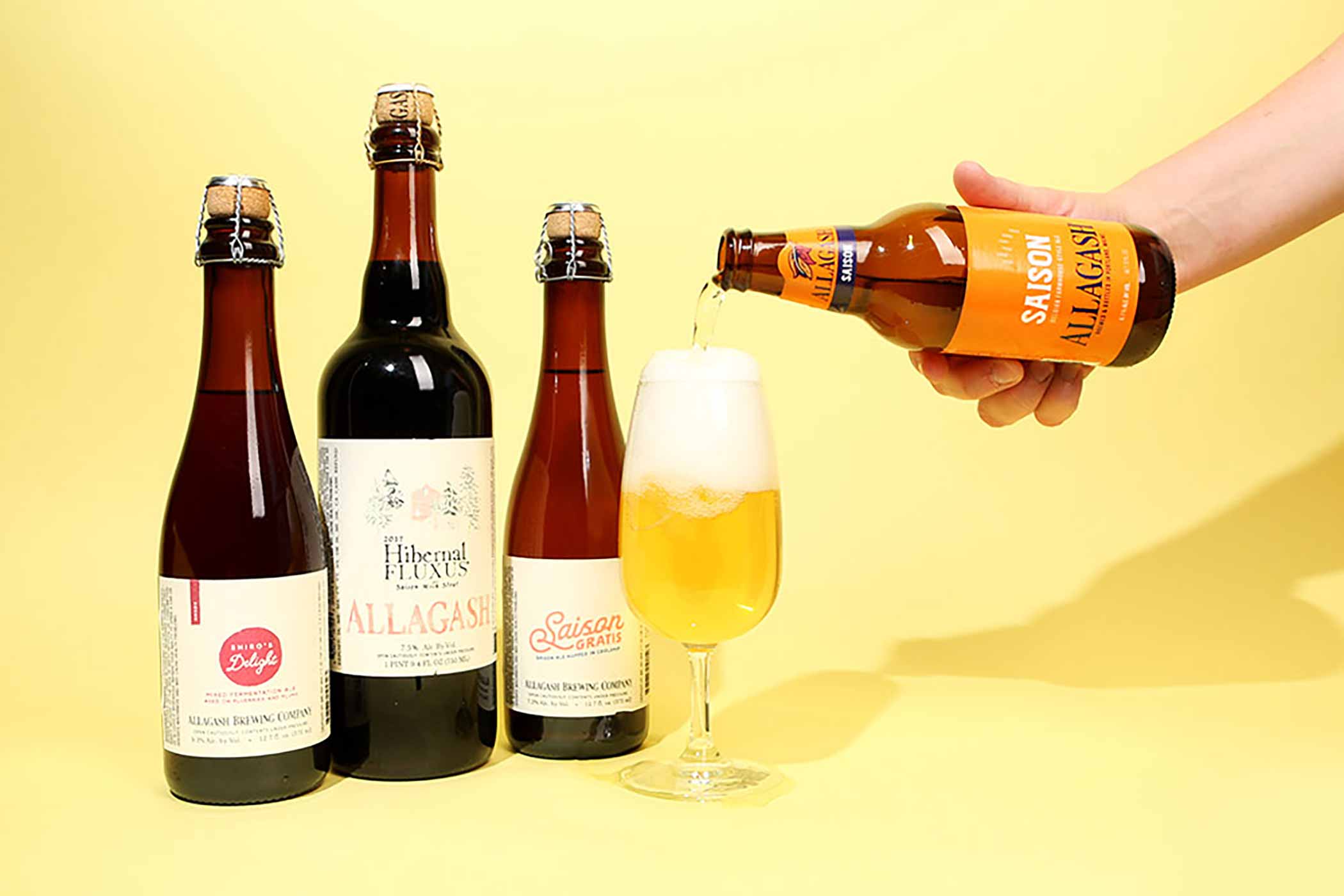 Photography courtesy of John A. Paradiso
On Saturday, April 23rd, 2022, for the ninth year in a row, saisons will take center stage during Saison Day. Brewers and beer fans across the country will celebrate this unique and wide-ranging beer style by enjoying a few of their favorite farmhouse ales.
Allagash Brewing Company invented Saison Day in 2014. Today, Allagash continues to serve as the host brewery for this annual event. No single person is credited with launching Saison Day into existence. Brewers and other staff at Allagash simply decided that saisons deserved a day of their own, and invited some of their favorite fellow breweries to join in the celebration.
The spirit of variety has been baked into this holiday from the beginning. Allagash partners with a handful of breweries across the U.S., shipping a few kegs from its Portland, ME, headquarters to each of these different locations. This way, folks from different areas can enjoy a few of Allagash's magical saisons that would not normally see national distribution.
The list of participating breweries is never the same from year to year, and neither are the beers. "We've been doing it with multiple breweries, it's switched up every time," says Brett Willis, Marketing Specialist at Allagash."That's kind of been the fun of it, showing up in different places."
First of All, What Exactly is a Saison?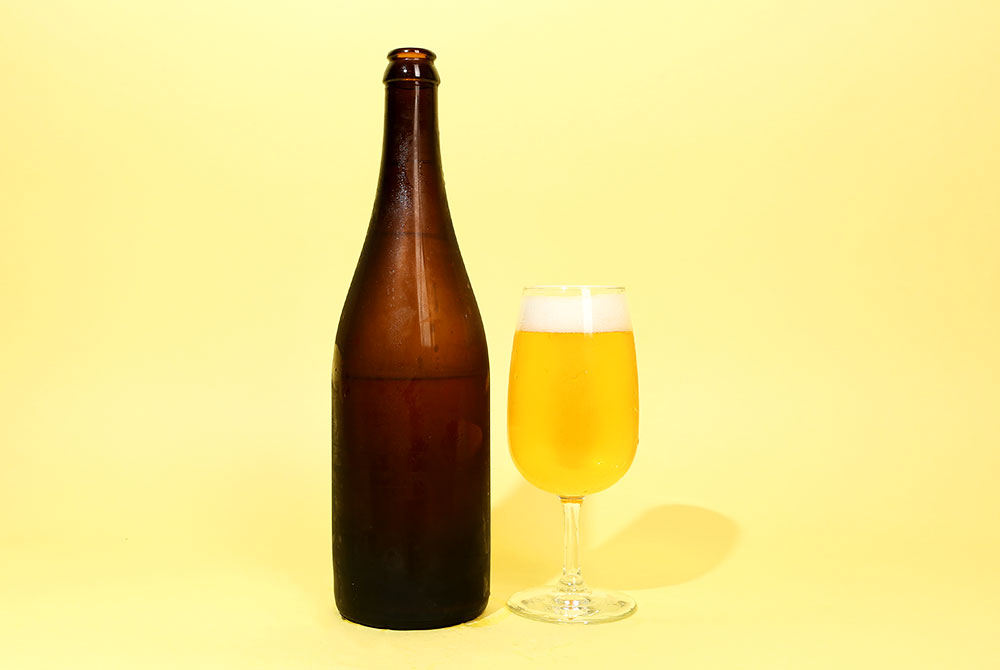 Let's take a step back and talk a little bit about what makes saison such a beloved beer style.
These beers originated on farms throughout the South of Belgium. Brewed seasonally (saison is a French word that literally translates to season) during colder months, saisons are aged and enjoyed in the summertime.
These small producers made beer with ingredients that they had on hand or that were available locally. Grains included wheat, rye, spelt, and others in addition to barley.
Over time, a set of expectations has developed for what defines a saison. A variety of grains, both raw and malted, adds to the spicy, rustic quality of the drinking experience. While the Belgian yeast imparts a distinct peppery flavor with maybe a little bit of fruit.
They're normally quite crisp and effervescent, with a dry finish that keeps you coming back for another sip.
What are the Current Trends in Saison Brewing?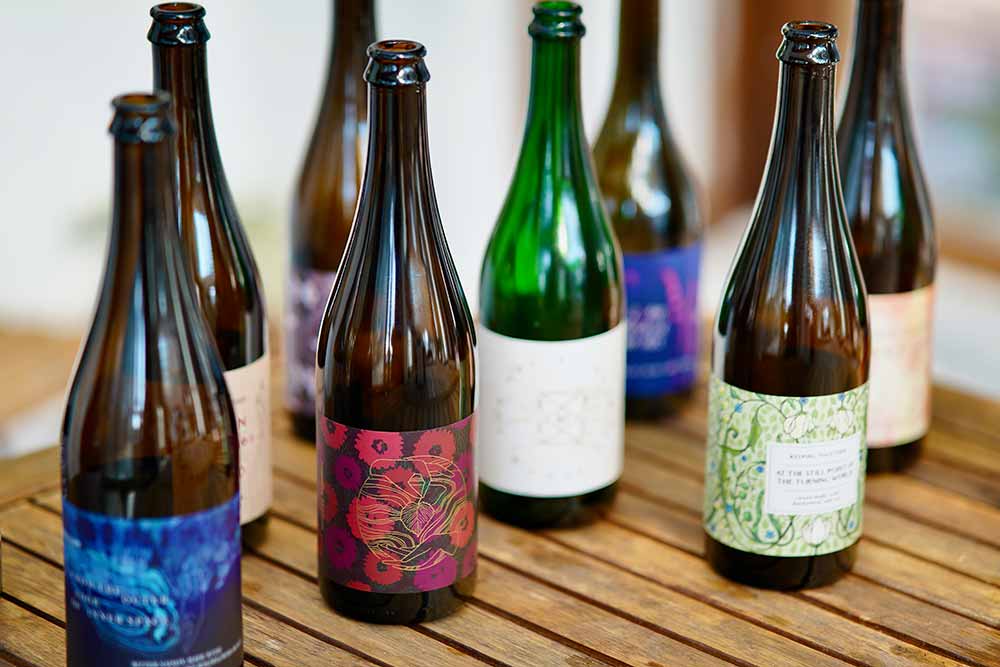 Beyond the basic traits, the saison style is delightfully open-ended.
Averie Swanson, the founder and beermaker at Chicago's Keeping Together, an all mixed-fermentation craft beer brand, calls it "a blank slate of all the different styles that exist out there, the one that has the most permeable membrane," says Swanson. "You can add various things to it and stylistically it's still within the parameters according to the powers that be."
Saisons can be light- or dark-colored, clean or funky/sour, sessionable or imperial-strength. Brewers frequently add fruit, spices, and any number of other ingredients. Additionally, saisons work well with barrel aging and dry hopping. But, the simpler and more traditional ones are great, too.
In this sense, they're more of a worldview than a fully defined style. "For [us], saisons tend to represent the purest form and most romanticized idea of what brewing can and should be," says Todd Boera, co-founder and creative director at Fonta Flora Brewery in Morganton, NC.
Saison brewing harkens back to nostalgic feelings about simple ingredients and processes. Although modern brewers are more than willing to experiment, they continue to draw inspiration from these Belgian farmhouse-inspired traditions.
Where Can I Celebrate Saison Day This Year?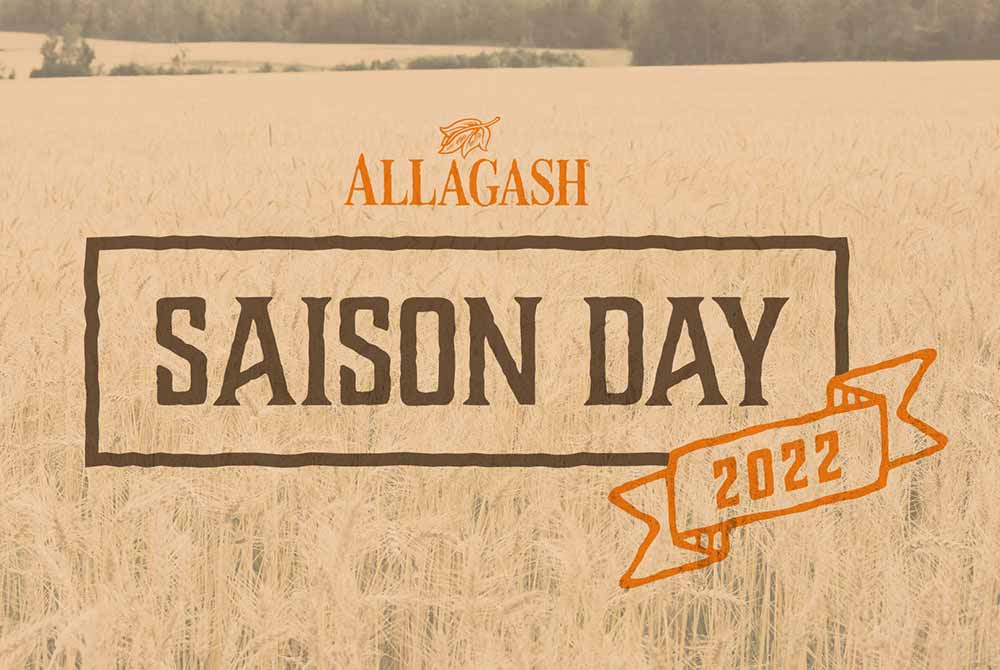 Allagash hosted the official Saison Day celebrations virtually in 2020 and 2021. But this year, Allagash and friends are amped to commence in-person festivities on April 23rd, 2022. In years past, Allagash's neighbors at Oxbow Brewing Company (also located in Portland, ME) have served as the local hosts for the event. For the first time this year, Allagash and Oxbow will each be holding their own Saison Day parties.
Here's the full list of participating breweries:
Urban Roots, Sacramento
Oxbow, Portland, ME
Green Bench, St. Petersburg, FL
Off Color, Chicago, IL
Allagash, Portland, ME
Which Saisons Will I be Able to Try at These Locations during Saison Day?
The Allagash taproom will feature five of its saisons showcasing the wide range of possibilities of this style.
As for its partner breweries, they'll decide whether to include all five or a subset in their Saison Day celebrations. As Willis notes, "We say, 'here are the saisons, you can pour all or some.' It's up to the location." Allagash's local sales reps in these regions also work with the breweries to support the events. In the past, they've made T-shirts, banners, and other merch and décor.
Here Are the Five Allagash Saisons Offered on Saison Day 2022*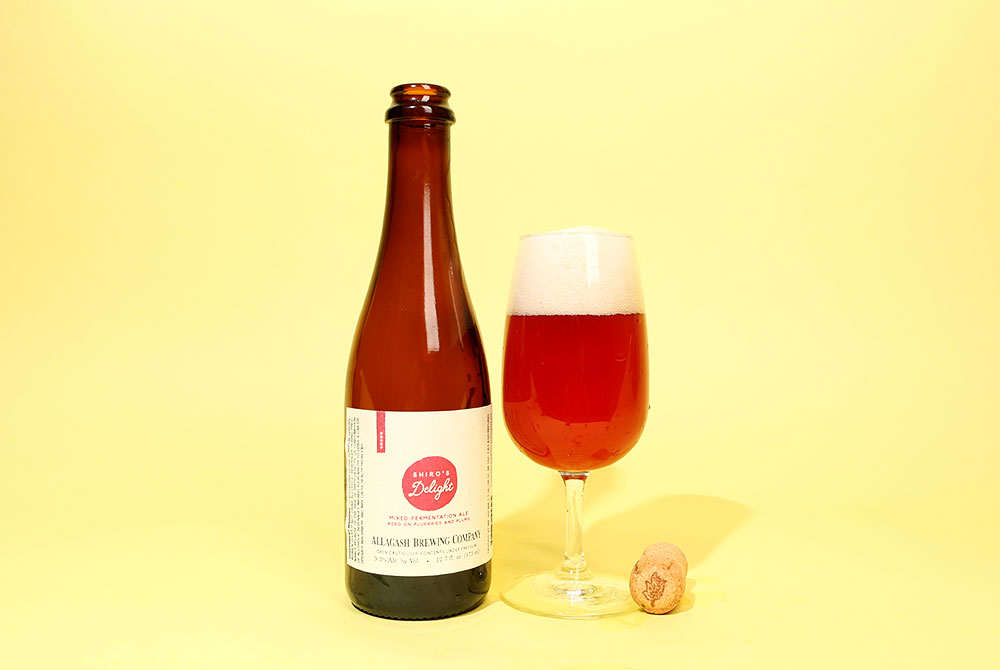 Shiro's Delight – This ruby beer's base is fermented with two yeast strains: saison and Brettanomyces. Aged on Pluerries (a combination between a plum and a cherry) and plums for a flavor that mixes tart cherry, plum, and tropical fruit with hints of spice and oak.
From Maine, With Love #12 – A dark farmhouse-style ale aged in rum barrels featuring notes of chocolate, coffee, molasses, and even hazelnut.
Once Upon an Orchard – A wild saison aged for four months on fresh peaches, creating an enchanting sour beer with notes of apricot, peach pie, and spice.
Saison Gratis – Tart citrus finishes with a balance of fruit, hops, and a dry mouthfeel. Saison Gratis is an open-fermented saison that's hopped in the Allagash Brewing Company coolship.
The Daring Man – A blend of wild saison and muscat grape must—the unfermented juice of the grape—that balances on the line between beer and wine. Lightly tart and dry.
*Editor's Note: These descriptions come courtesy of Allagash
Alongside these offerings, expect each of the participating breweries to be pouring some favorite farmhouse brews of their own.
If I'm Celebrating Saison Day Somewhere Else, What Are Some Good Saisons to Try?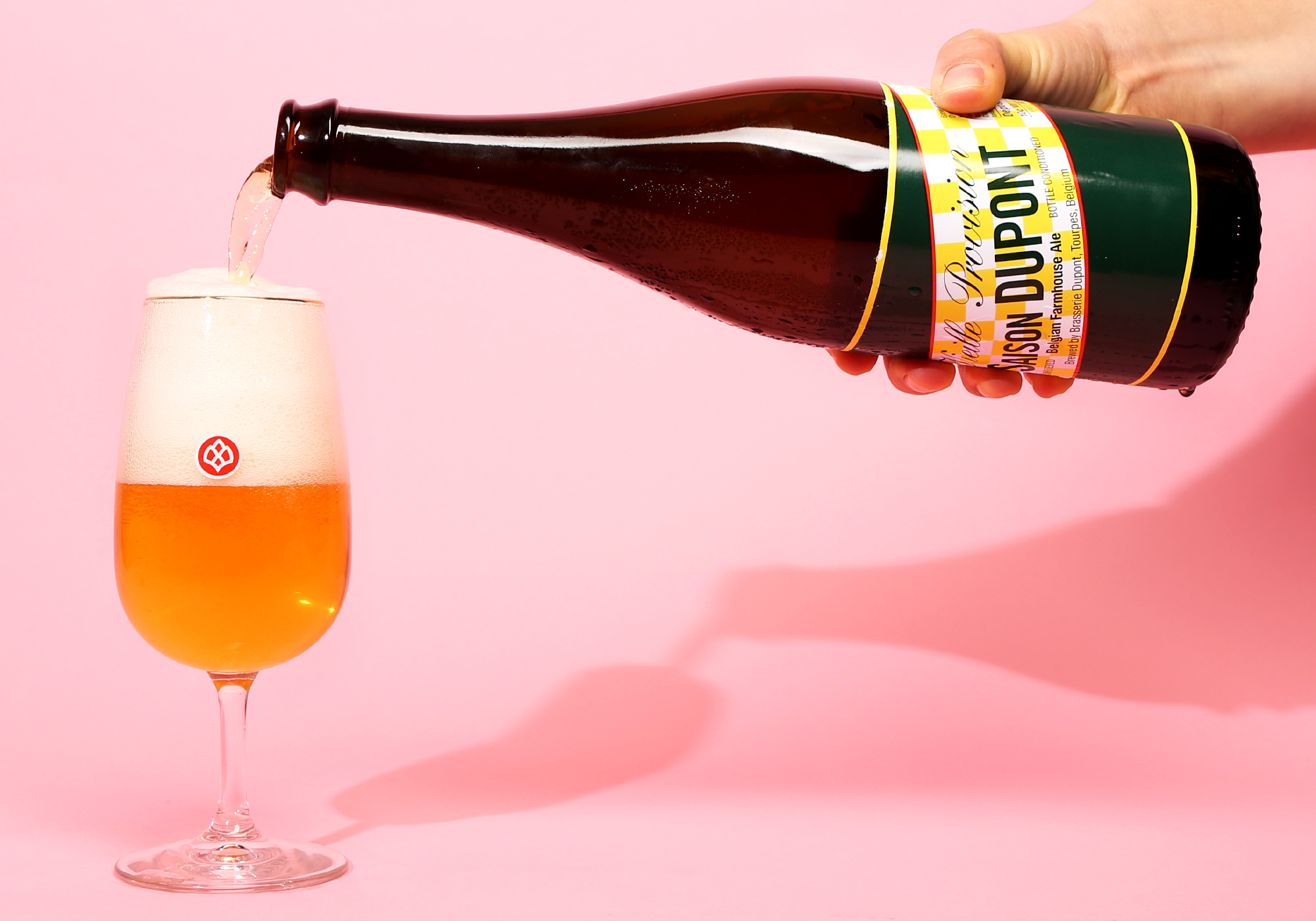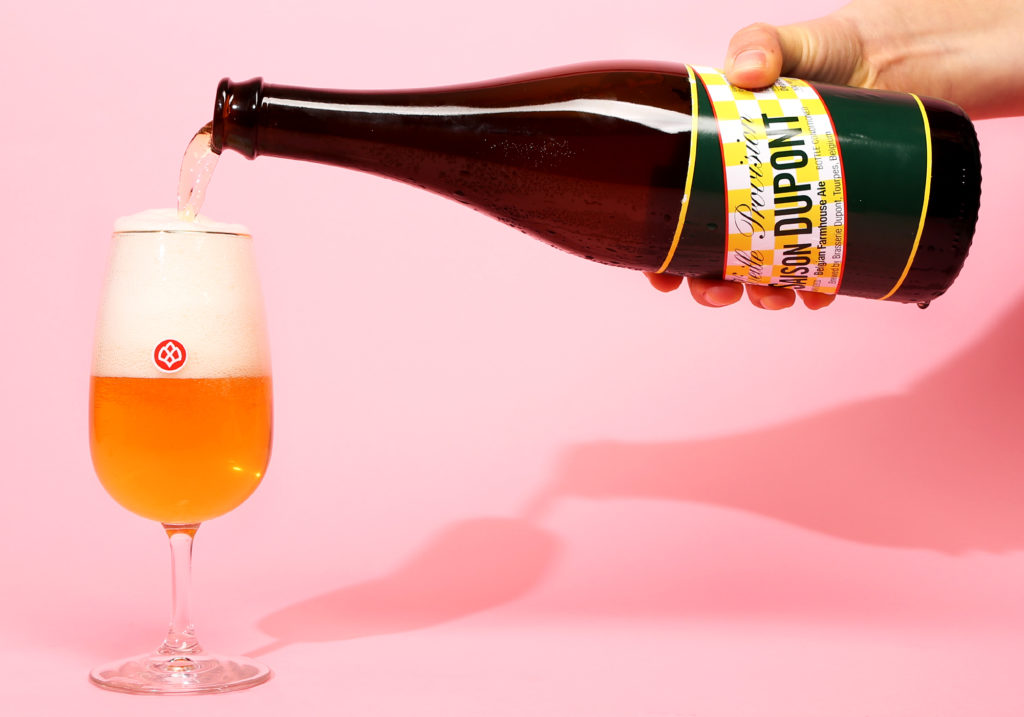 We're glad you asked! There are a ton of great breweries producing awesome saisons. We've put together a diverse list of traditional powerhouses and new-school gems.
Saison Dupont – Brasserie Dupont
Tourpes, Wallonie Belgium
Saison Dupont is Belgium's best known and most popular saison. And for good reason. It's a smooth drinker with an incredible soft and dry mouthfeel, and the complex flavors of Dupont's legendary yeast. At 6.5% ABV, it's not too heavy or too light. This is just an incredibly refreshing beer and a near-perfect beverage.
As a bonus recommendation, also try Brasserie Dupont's Avec Les Bons Voeux (9.5% ABV), which is kind of a strong blond-saison hybrid.
I Am Because We Are – Keeping Together
Chicago, IL
Remarkably, Keeping Together is pretty much a one-person operation, and Averie Swanson is one of the most thoughtful and inventive saison brewers in the game. Swanson brews I Am Because We Are with honey and lavender-smoked barley (courtesy of Indiana's Sugar Creek Malt Co.).
In conjunction with East Kent Goldings hops and mixed-culture house yeast, the beer's flavors remind Swanson of a mezcal margarita. She describes notes of "lime pith, limey acidity, floral background, and then of course the smoke."
Swanson participated in Allagash's virtual Saison Day in 2021, and we highly recommend checking out the video of her and four other incredibly smart brewers talking about their passion for saisons. "I'm interested in the longevity and sustainability and balance of what I do, and I think many other saison producers would argue the same," says Swanson. "Saison offers a point of connection for a lot of people in the beer world." And for a lot of drinkers, too!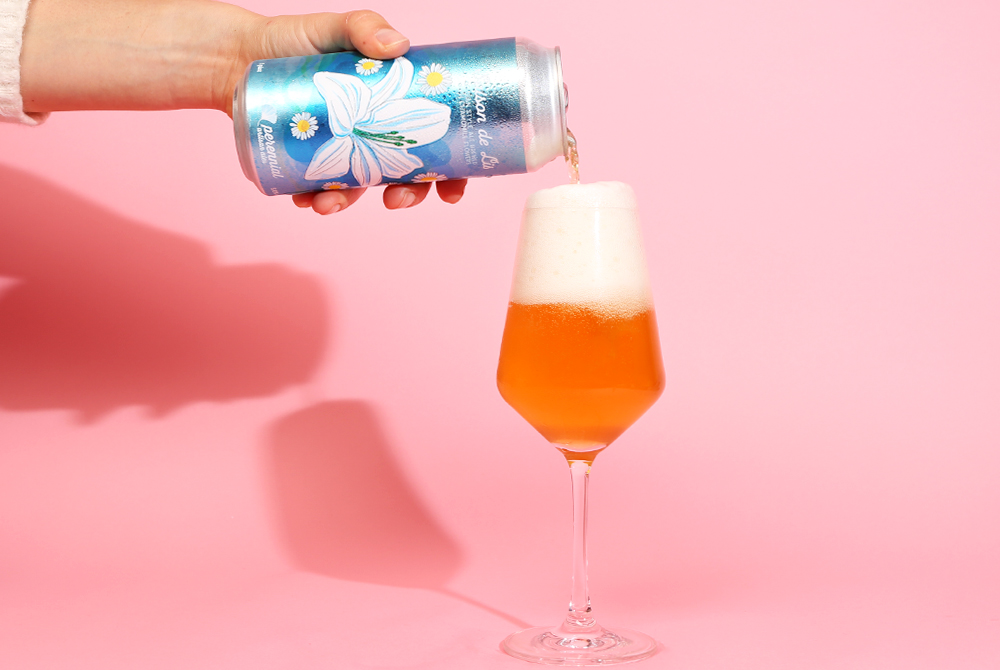 Saison de Lis – Perennial Artisan Ales
St. Louis, MO
Saison de Lis drinks like a classic saison, with a couple of twists. First, it's brewed with chamomile flowers, which provide interesting tea notes. Second, dry hopping gives it some cool hop flavor and texture. This is a great beer if you're in the mood for some pleasantly strange flavors, but not necessarily something overly funky.
Saison D'Epeautre – Brasserie de Blaugies
Blaugies, Wallonie Belgium
Pouring a cloudy, orangey blond, this is another classic saison from the South of Belgium. The aroma is funky, peppery, and citrusy. The flavors are more eccentric: earthy, woodsy, and maybe even a little bit brothy, but in a good way. This beer sits at just 6% ABV but finishes even lighter than you'd expect, despite the heavy flavors.
La Vermontoise – Brasserie de Blaugies and Hill Farmstead Brewery
Blaugies, Wallonie Belgium x Greensboro, VT
La Vermontoise is a collaboration between Blaugies and the highly regarded Hill Farmstead out of Vermont. There are a lot of great old-world-meets-new-world vibes here. It has the sweet malt/candi sugar aroma of a Belgian tripel, but thanks to the presence of Amarillo hops, drinks a bit more tropical and bitter than a classic Belgian saison.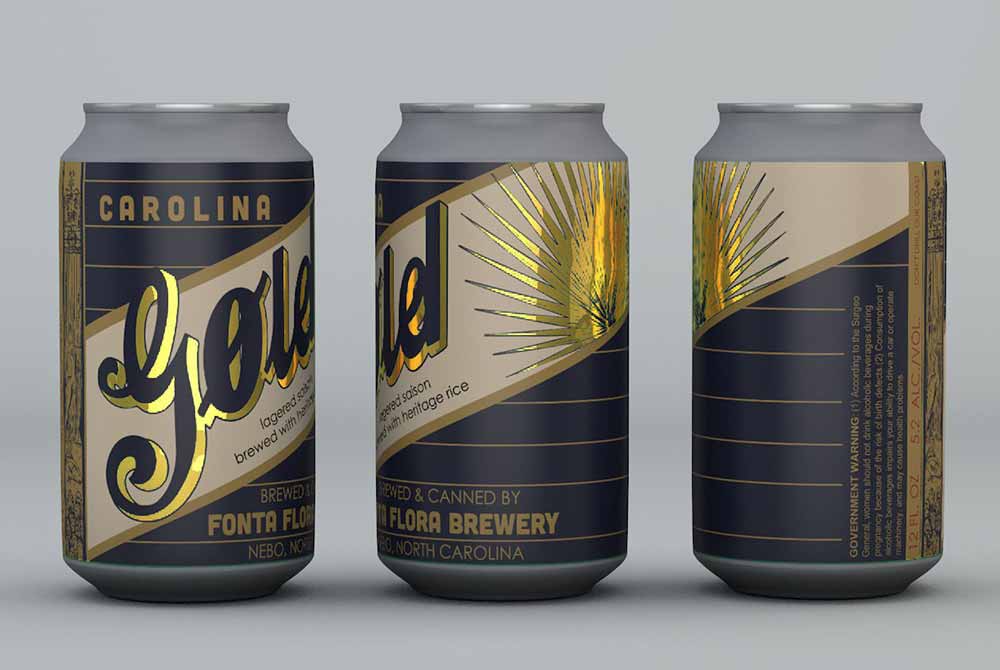 Carolina Gold – Fonta Flora Brewery
Morganton, NC
Brewed with local malts from Riverbend Malt House in Asheville, NC, and heritage rice from Marsh Hen Mills in Edisto Island, SC, this beer is fermented with saison yeast and then lagered at super cold temperatures for several weeks.
The ingredients, yeast character, and extended lagering period mean that this beer "drinks snappier, drier, and crisper than most actual lagers," says Boera. This is a true beer-drinker's beer, "celebrated by beer writers and crushed by fellow brewers for years now," says Boera.
According to Boera the inspiration for this beer "came from drinking Euro saison and feeling very convinced that many brewers were using lager yeast" to make it. ("Though I have no proof of this," he laughs.)
Named after the rice that Boera uses in the beer, Carolina Gold is part of a series of Fonta Flora beers focusing on different heritage grains. "The bottom line for us is always starting with a base of local grain and with saison, we definitely take it very seriously," says Boera.
La Merle – North Coast Brewing Company
Fort Bragg, CA
This one beckons you in with its clear golden amber color and nice lacing. La Merle is not a fruited saison, but there is a pleasant raspberry note up front, followed by a casual hop bite on the finish. A little hint of booziness shows up post-sip, but this beer disguises its 7.9% ABV with crisp carbonation and a nice balance of dry and sweet flavors.