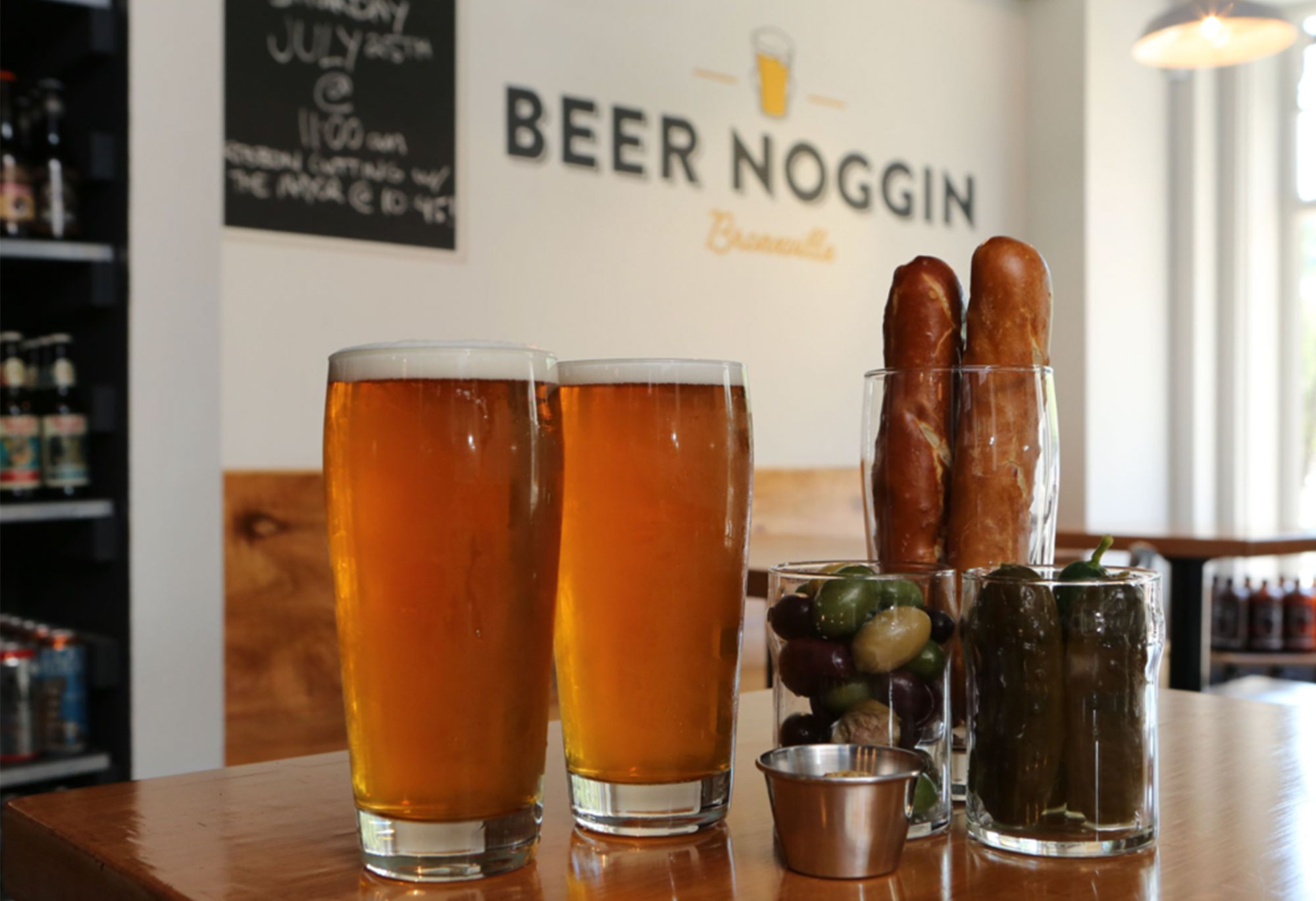 Photography by Beer Noggin
On a recent hunt for good beer in Yonkers, New York, I stumbled upon a liquor store that might just ruin me forever.
I needed to stock up for that night's Bruins game, and after asking around ended up at Beer Noggin, a spot in neighboring Bronxville with a silly name but an amazing secret: Not only did this place stock a great selection of craft beers, but it also happened to be a bar.
Imagine my surprise when I walked in expecting to grab a few beers and go, but was met instead by a couple friendly bartenders and a dozen or so tap handles. Like any able-bodied beer-lover, I ordered myself a Harlan IPA from Hill Farmstead and got to perusing the beer aisle.
What stood before me was not your typical craft selection — you know, a bunch of standards like Sierra Nevada, Lagunitas, Samuel Adams, and the like with a few local favorites mixed in. No. This was a panoply of prize beers, an array of awesome. There were beers from Night Shift Brewing in Massachusetts and Pipeworks Brewing Co. in Chicago. California's Firestone Walker Brewing Co. was well represented. There were a ton of IPAs I'd never had before, which is a treat I don't find in many liquor stores, let alone a hole in the wall in Bronxville.
Better still, they offered the option to build-your-own six-pack. So as I sipped this fresh IPA from one of the world's greatest breweries, I took my time putting together a haul any hop-lover would be proud of. The Bruins might have lost that night, but I came out a winner: I love visiting my in-laws; now I love it even more.