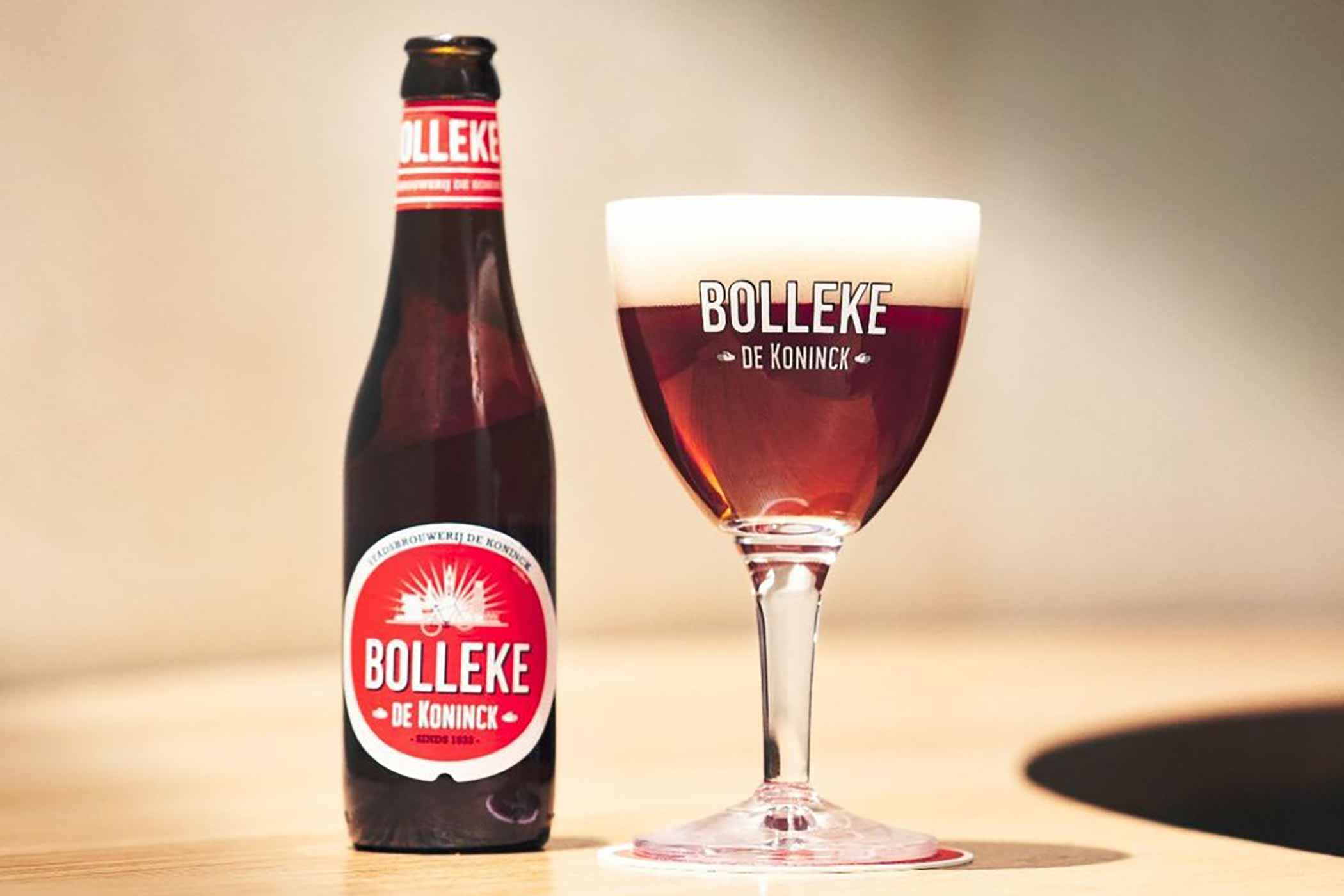 Photography courtesy of Brouwerij De Koninck
We love Belgian beers. But most popular styles like dubbels and tripels are drinkable, but not sessionable. Sure, you can enjoy a Tripel Karmeliet or St. Bernardus Abt 12 with lunch. But, if you plan to have three or four of these, you'd better be sharing with friends. Plus, with these stronger beers the fruity esters and spicy phenols produced by Belgian yeast strains often give impressions of bubblegum, banana, and clove. Many people find these flavors off-putting.
But what if a Belgian beer style existed that captured the best of both worlds: more sessionable and more approachable? Enter the Belgian pale ale. A lighter type of Belgian beer that offers the same drinkability of more pronounced styles, Belgian pale ales forgo the booziness and have a more muted, yeast-driven flavor profile.
These beers prioritize balance. Tipping the scales slightly toward the more malty end of the spectrum, Belgian pale ales simultaneously express a firm, if understated, hop finish. Soft, creamy, not too sweet or too dry, easy to drink but also subtly complex, Belgian pale ale is a highly approachable style.
A Brief History of the Belgian Pale Ale
The pale ale style in Belgium owes a great deal to the country's North Sea neighbors in England. To keep up with modern tastes in the mid-twentieth century, Belgian brewers focused on more easygoing alternatives to the richer and usually stronger abbey styles.
Earlier in the century, beers like dubbels, tripels, and quads had become popular in part because a ban on the sale of wine and spirits led to a demand for higher-alcohol beers.
Taking inspiration from the pale ales of England, the Belgians sought to produce similar versions without sacrificing their own ingredients and traditions. "After World War I and II, the styles of popular beer were changing, and Belgian pale ale was kind of Belgium's answer to keeping up with what people want," says Jason Spaulding, CEO and owner of Brewery Vivant, a Belgian-inspired brewery and restaurant in Grand Rapids, MI.
Pale ales became endemic to the Antwerp region of north Belgium. The softness of the water compared with other parts of the country leant itself to brewing lighter-colored beers. (For example, the Trappist monastery/brewery Westmalle, known for producing the first tripel-style ale, is located in the Province of Antwerp.)
Additionally, easy access to Flemish hops offered these brewers a delicate alternative to more assertive British varieties, such as East Kent Golding.
To this day, De Koninck Brewery's Antwaarpse Pale Ale remains the quintessential example of the Belgian pale ale style. It's far and away the everyday, go-to beer for the region.
While renowned beers like Orval from Brasserie d'Orval, set the standard not only in Belgium, but across the globe.
What Is a Belgian Pale Ale?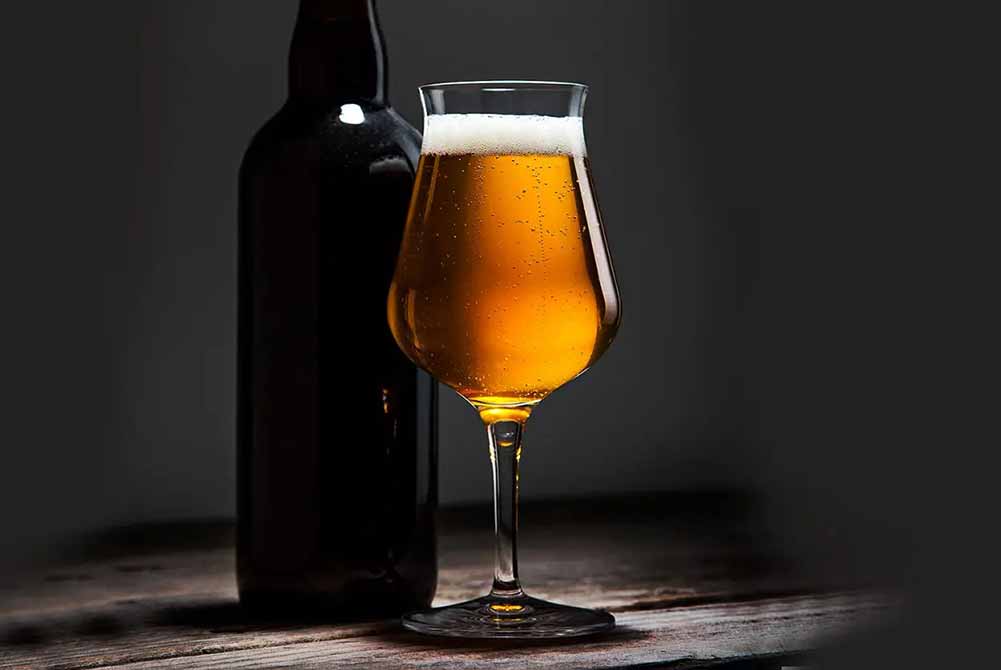 The Beer Judge Certification Program defines Belgian pale ale as "a moderately malty, somewhat fruity, easy-drinking, copper-colored Belgian ale that is somewhat less aggressive in flavor profile than many other Belgian beers."
Just look at all those indefinite descriptors! Moderately malty. Somewhat fruity. Somewhat less aggressive. This is a style that's all about balance and restraint. Spaulding refers to it as "a nice in-between style that brings people into the fold of exploring other beers in the Belgian world."
The name is something of a misnomer. Belgian pale ales actually tend to be more copper to amber in color. Accordingly, expect aroma and flavor notes of biscuit, toast, honey, and caramel. The sweeter tones are balanced out by a drier finish with just a kiss of earthy hops.
Finally, as with most Belgian ales, Belgian pale ales tend to have a relatively high degree of carbonation and a relatively low amount of residual sugar. Both contribute to this style's drinkability. However, unlike stronger Belgian beers, Belgian pale ales have a restrained alcohol content of around 5% ABV, meaning you won't detect any warming alcohol presence or booziness.
Like we said, we love these beers because they are approachable and (basically) sessionable.
Beginning to Brew a Belgian Pale Ale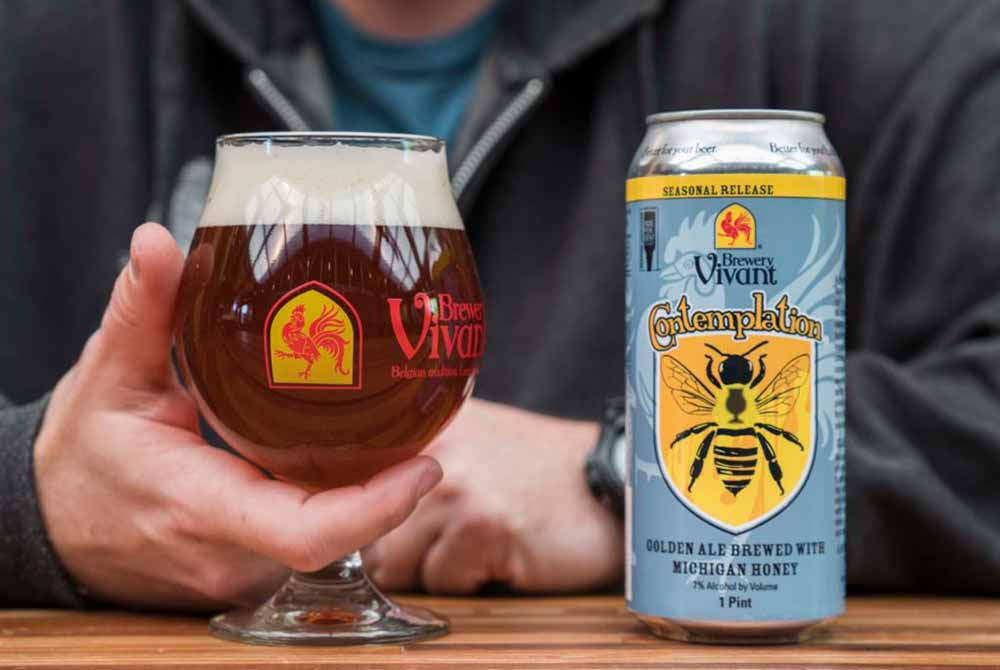 Whether you're a new or seasoned brewer, a Belgian pale ale is an excellent choice for your next brew day. There's plenty of room for innovation, and even if you stick to traditional style guidelines, you still have some options.
Starting with your base, you could go with a Belgian or German pilsner malt, an American pale 2-Row malt, or a blend of both. Joe Poliseno, Director of Brewing for Brewery Ommegang in Cooperstown, NY, says that "2-Row adds a little more depth and biscuitiness…[and] pilsner is more monotone." On the flip side, Spaulding notes that Brewery Vivant tends to choose pilsner malt for many of its Belgian-style ales because it's "a little drier, with not as much malty sweetness."
As an extension of the base malt, some Vienna or Munich malt can make up ten percent or more of your recipe to add a bit of grainy or toasty flavor, respectively.
This style almost always includes a touch of crystal or caramel malt, too, but you can experiment with lighter or darker varieties depending on the amount of color and sweetness you're seeking.
Adding Hops to a Belgian Pale Ale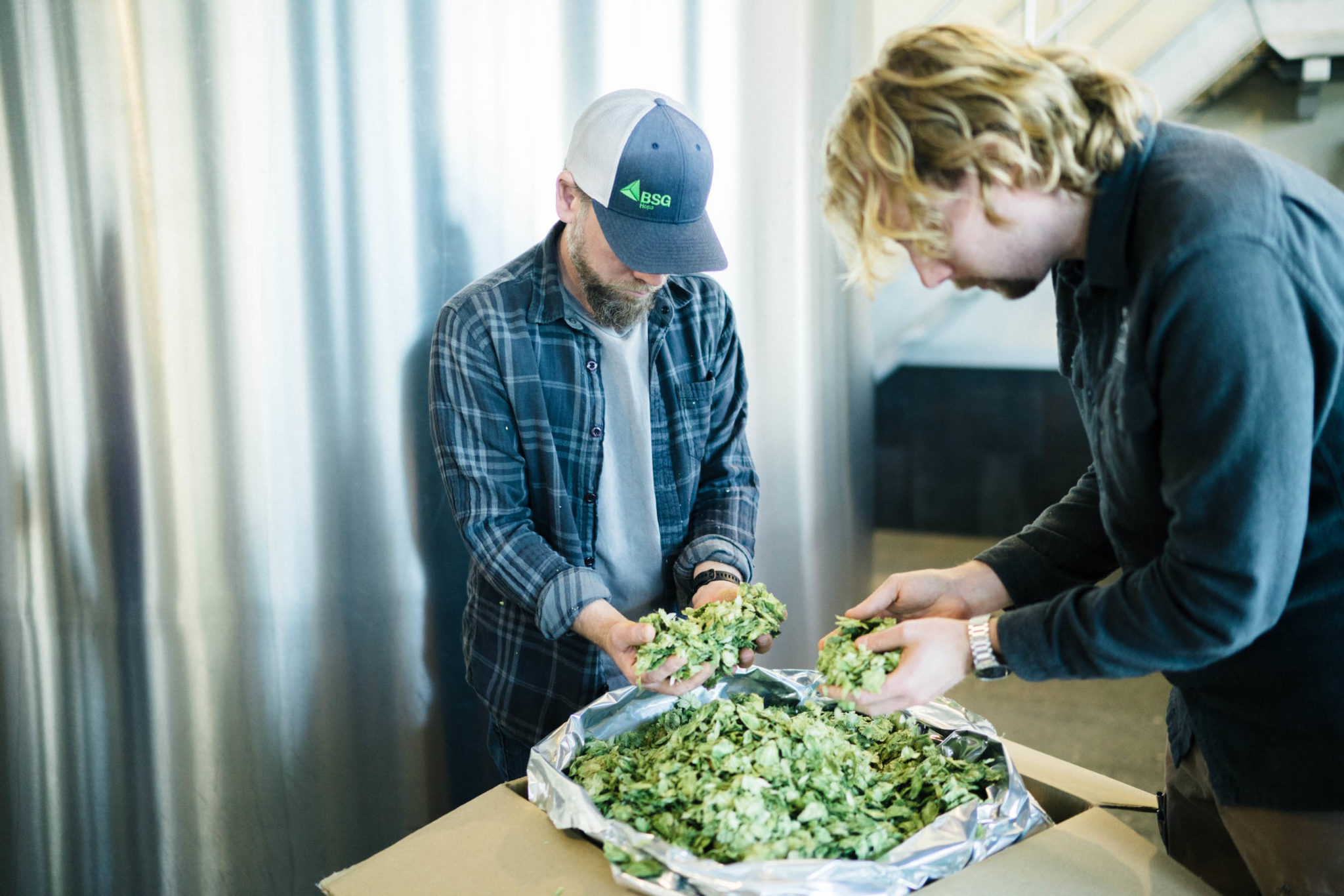 Hops are not the star of this style, but it's important for brewers to hit the twenty-to-thirty International Bitterness Unit (IBU) threshold to balance out the sweet malts. Hops added late in the boil also help achieve spicy, herbal, and floral flavors. Noble-type hops such as Saaz, Hallertau, and Styrian Golding work well, as do British varieties like East Kent Golding and Fuggle.
For your yeast selection, Wyeast offers an Antwerp Ale yeast derived from De Koninck that will check all the flavor boxes. Another great choice is Belgian Ardennes yeast, sourced from the lovable, gnome-themed Brasserie d'Achouffe and widely available from a few different suppliers.
To make your yeast work for you, fermentation temperature is an important consideration. Brewery Vivant brews Contemplation—a golden ale that, much like a Belgian pale, aims to be accessible yet complex—at lower temperatures than many of its other Belgian-inspired beers. This helps to keep esters and phenols in check, leading to a final product that is "more subdued, more approachable, not super estery," according to Spaulding.
Brewery Ommegang's Rare Vos, a Belgian Amber that won a gold medal in the 2012 World Beer Cup in the Belgian-Style Pale Ale category, ferments at the same temperature as their higher-gravity beers like Abbey Ale and Three Philosophers, but Poliseno notes that "the fermentation process is a little lighter" and more muted because of Rare Vos's lower ABV. In other words, the yeast doesn't need to work quite as hard, and therefore doesn't give off as many flavors along the way, because it has fewer sugars to eat.
Future Forces of the Belgian Pale Ale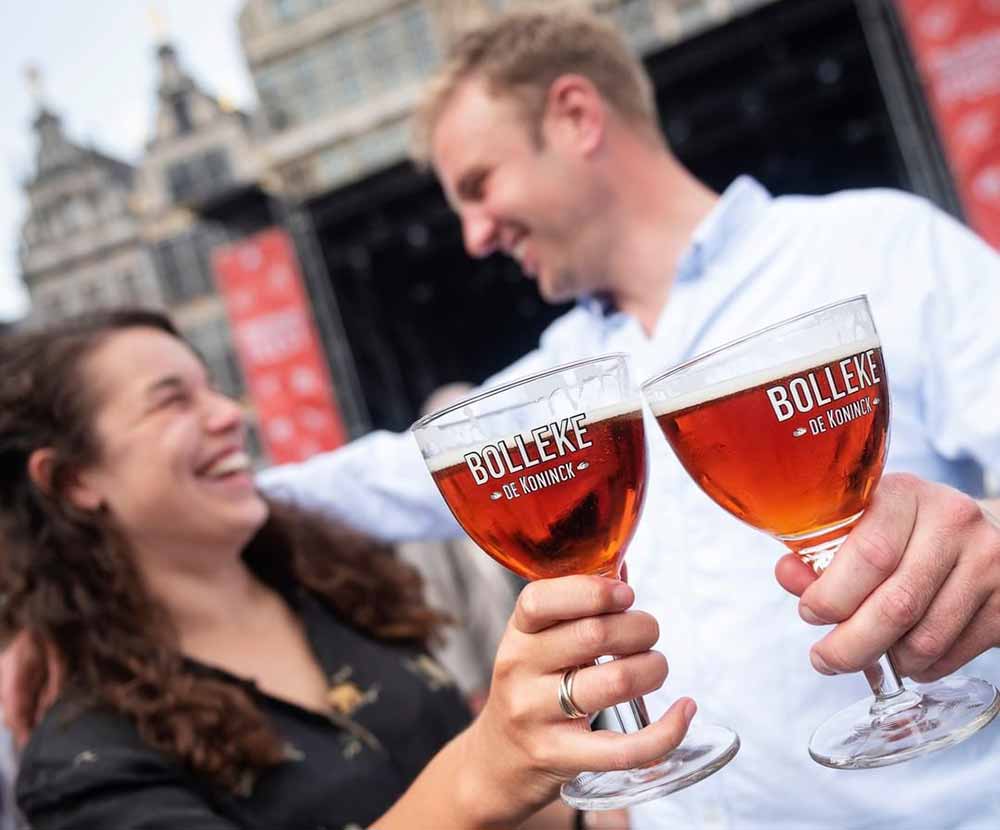 Where do Belgian-inspired beers fit into the current beer-drinking landscape?
Can Belgian pale ale, as a more accessible style, serve as an entry point for folks who aren't sure they're into the more aggressive Trappist-type beers?
"There's a huge excitement about beer and it's not really about Belgian beer right now," says Spaulding, who has faith that the growing number of people who appreciate well-made, good-tasting beer means curiosity and intrigue will ultimately follow. "Over time as more people appreciate beer, I think eventually in your personal beer journey, the pinnacle is Belgian beer. At some point you're gonna get there."
Beers like De Koninck's Antwaarpse Pale Ale and Brewery Vivant's Contemplation may well be important milestones along many drinkers' journeys.
In summer 2022, Brewery Ommegang will celebrate a milestone of its own when it releases its 25th Anniversary Ale. Like Rare Vos, it's an amber ale brewed with coriander, orange peel, and grains of paradise. One main difference: The beer clocks in at an imperial-level 9% ABV.
Even if consumer palettes aren't always turned on to Belgian beers, Ommegang remains committed to brewing them. "Our heritage of Belgian beers is tried and true," says Melissa Miosek, Ommegang's Brand Director. "People gravitate back to tradition and quality."
Everyday, approachable Belgian brews play a critical role in building an appreciation for this whole universe of flavors. And rightly so—the Belgian pale ale deserves a place at any beer lover's table.
What Are Some Good Belgian Pale Ales to Try
?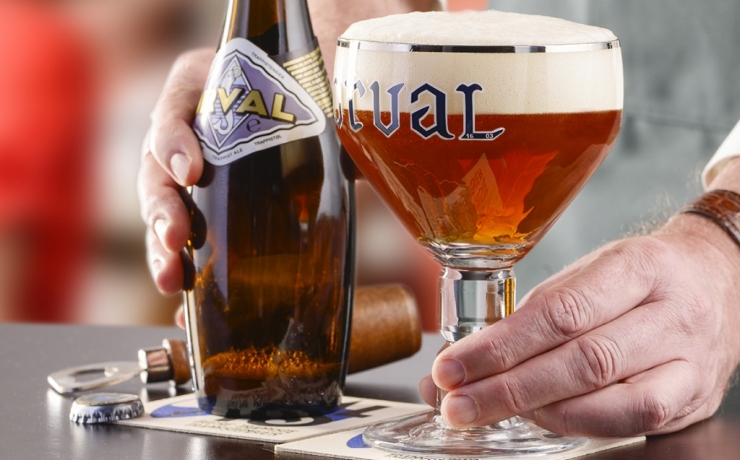 Orval – Brasserie d'Orval
Villers-devant-Orval, Luxembourg, Belgium
Brasserie d'Orval produces only one beer, Orval. And it's an incredible interpretation of a Belgian pale ale. This one hits a little high for the style at 6.2% ABV and a little hoppier. Thanks in part to a double hopping process—one during brewing to produce that famous bitterness and another as a dry hop to create those intense aromas. Brewed with spring water, barley malt, hop cones, and candi sugar, Orval delivers a clean, crisp Belgian pale ale with a slightl fruitiness and an acute hop piquancy.
De Koninck Antwaarpse Pale Ale (also known as Bolleke De Koninck (APA)) – Brouwerij De Koninck
Antwerp, Vlaanderen, Belgium
Pouring a medium amber with ample white foam, De Koninck Pale is the gold standard of lower-strength Belgian beers. The red-and-white bottle label and bowl-shaped glass or bolleke in which the beer is served are nearly synonymous with the city of Antwerp.
Look for light, focused flavors from each ingredient. Caramel malt provides just a whisper of the full bouquet of nutty-toffee richness that you'd get from a stronger beer like Rochefort 10. Saaz hops add an earthy spiciness and give this beer a nicely bitter finish. The yeast gives slight, pleasant notes of banana and apple. De Koninck's 5.2% makes it the definition of a session beer, perfect for a long afternoon at the pub, intermittently munching on some frites, cheese, or sausages.
House Beer – Allagash Brewing Company
Portland, ME
At 4.5% ABV and with an incredibly smooth malt expression, this beer bears a passing resemblance to the much more popular Allagash White. The key difference is that House exchanges the slight wheaty tartness of White for a little extra hop bitterness on the finish. This is a true house beer, so to enjoy it you'll need to make a trip to the Allagash brewery on the outskirts of Portland, ME. When you do, the taproom list will tempt you with flashier strong, sour, and barrel-aged beers, each of which are extraordinary in their own right. But please make sure to start out with a pint of House. And appreciate its sheer perfection of simplicity and restraint.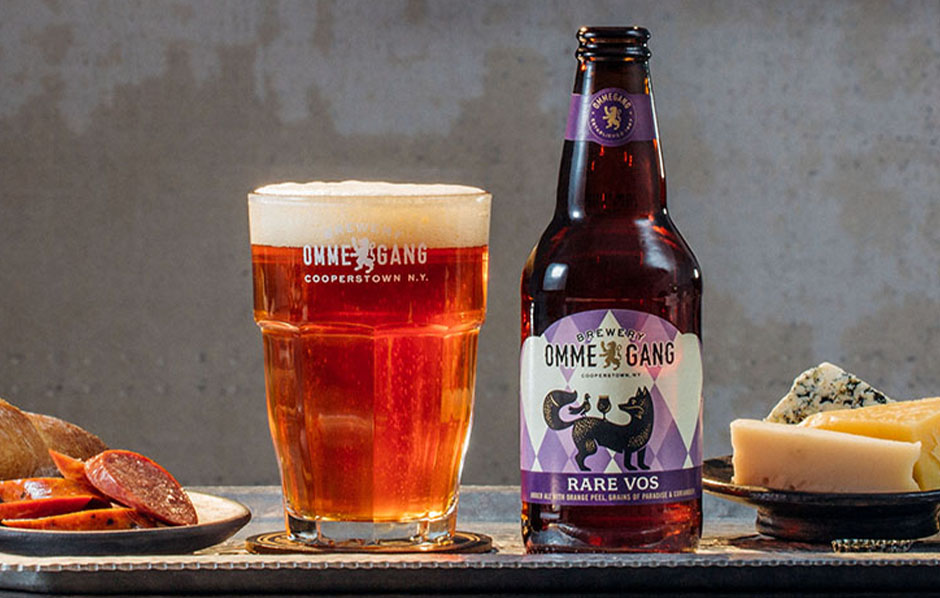 Rare Vos – Brewery Ommegang
Cooperstown, NY
When Brewery Ommegang opened in 1997, Rare Vos was one of its three initial offerings. To this day, it remains a year-round, flagship beer. In fact, the recipe has never changed. "You can't mess with perfection," says Poliseno. (Can you tell this is his favorite beer they make?)
Brewed with American 2-Row, caramel, and aromatic malts, Rare Vos features Styrian Golding hops, a favorite of Belgian brewers. Additions of sweet orange peel, coriander, and grains of paradise complement the spiciness of the house yeast.
In the aroma, you'll get notes of clove, honey, and marmalade. The clove is even more pronounced in the flavor, but it's kept in check by subtle notes of apple and pear and a drying, peppery finish.
At 6.5% ABV, it's a tad stronger than a traditional Belgian pale ale, but both Poliseno and Miosek consider this to be a highly sessionable, easy drinker of a beer. For Poliseno, it goes best with "pub food, wings, and watching the game with friends." Miosek says it's "dynamite" with the Philly cheesesteak that's currently on Café Ommegang's menu.
La Rulles Estivale – Brasserie Artisanale de Rulles
Rulles, Wallonie, Belgium
Remember what we said about American hops being out of place in a Belgian pale ale? Brasserie Artisanale de Rulles, located in the Southeast of Belgium, says "to hell with that." For this outstanding variation on the style, the brewery uses Warrior and Amarillo hops. The result is a fairly bitter, citrusy beer that defies style guidelines. But still not to the point where it approach the levels of an American IPA.
What balances out this extra hop bite is a sweet, bready malt profile and distinctly Belgian yeast flavors. For instance, a touch of fruit and grass. Like the best Belgian pale ales, all these elements, along with lower alcohol content (5.2% ABV), make this a well-crafted beer.
Contemplation – Brewery Vivant
Grand Rapids, MI
Brewery Vivant rarely makes beer according to style guidelines, which Spaulding calls "such an American thing." In fact, you may see this beer listed as a golden ale on Untappd or farmhouse Bière de Garde style on BeerAdvocate But Spaulding feels Contemplation lives in the same neighborhood as a Belgian pale ale.
The recipe includes both local honey and honey malt, which Spaulding notes acts as a substitute for more traditional caramel malts. The both contributed a mild sweetness. In conjunction with a long boil, the local honey adds flavor and color. However, since it ferments out so readily, it does not make the beer sweeter. The base pilsner malt and a bit of dark Munich help give this beer a dry finish.
Previously, Contemplation utilized noble hops like Saaz and Hallertau. Recently, it has featured Michigan Cascade, which "is way different than Pacific Northwest Cascade," says Spaulding. These hops provide a floral aroma that carries through to the pallet. Contemplation pairs nicely with the subtle fruit and spice of the Ardennes yeast.
At 7% ABV, this beer has enough oomph for you to contemplate each sip. At the same time you can also enjoy a few pints without feeling too weighed down. It's become a taproom favorite in Grand Rapids and is also popular in the Detroit area.