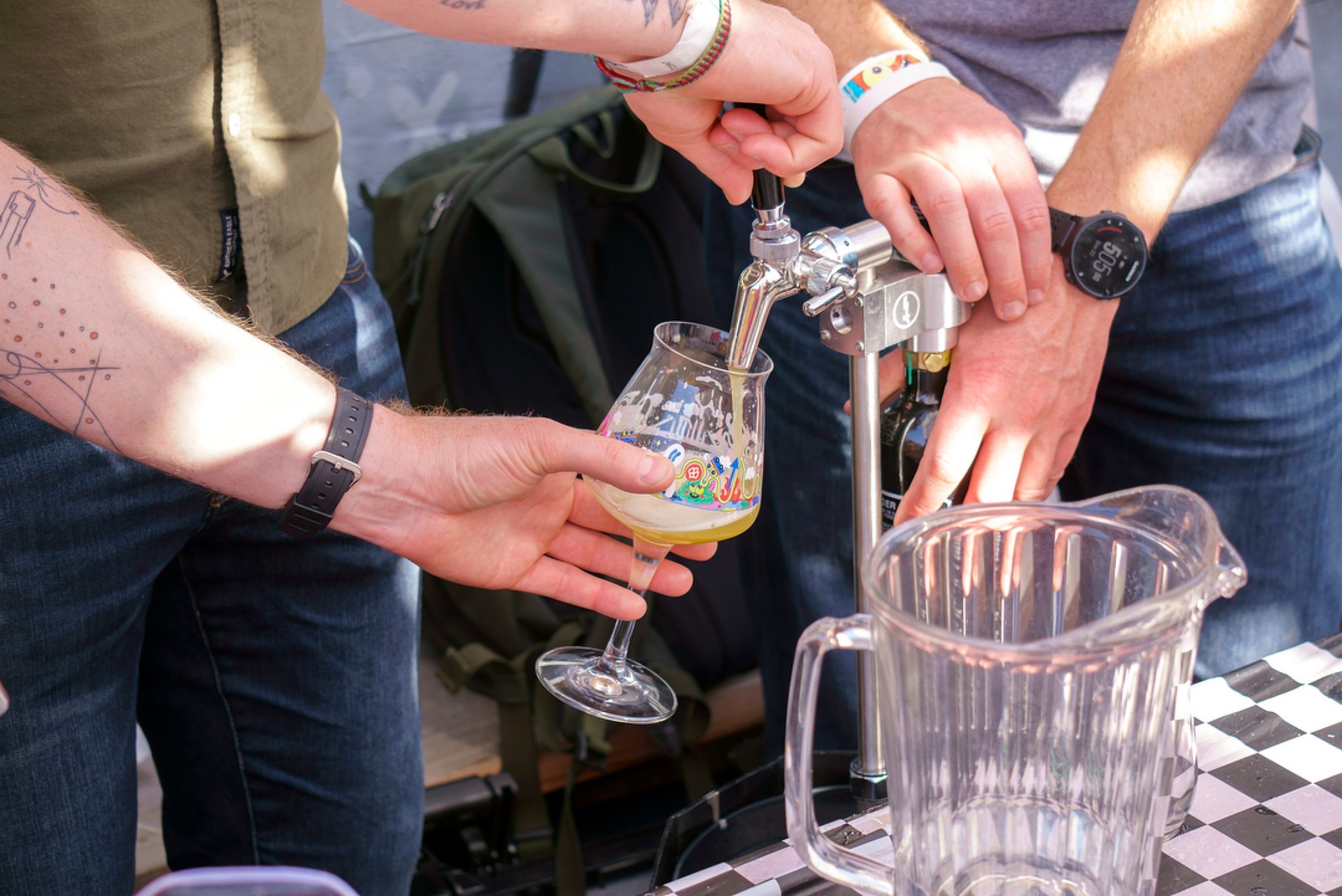 Editor's Note:
This is a Hop Culture "Must Have," one of the many food or drink items that keeps us going.
Over the past couple of months, we've discovered and shared with you plenty of different ways to drink from home. Whether you're filling up at your local taproom with a growler, ordering beer for delivery, or picking up curbside, we've covered pretty much every single way that you can buy beer online and have it shipped right to your door.
With that in mind, we started thinking what's next? Step up your game by buying a whole keg of beer from your local brewery and tapping it with a QuikTap. If you don't know, QuikTap creates high-quality CO2 and Nitro portable beer taps. We fell in love with these quick, easy, and portable taps that eliminated the need for bulky jockey boxes, using them at our own Juicy Brews festivals for the past two years.
While we know events are on pause for the foreseeable future, we realized that QuikTaps can be just as useful in your own home. The best part? The QuikTap will keep any keg of beer fresh for an entire month! All you have to do is grab a keg of your favorite beer from your local brewery. Tap it with the QuikTap when you're ready to drink. Untap it when you're not drinking. Re-tap it when you're ready to drink. Untap it…well you get the idea. You'll have an almost unlimited supply of fresh beer for the foreseeable future. That's a game-changer! Plus, buying a keg from your neighborhood taproom will be an amazing way to support their business. You'll be everyone's new best friend.
What Exactly Is a QuikTap?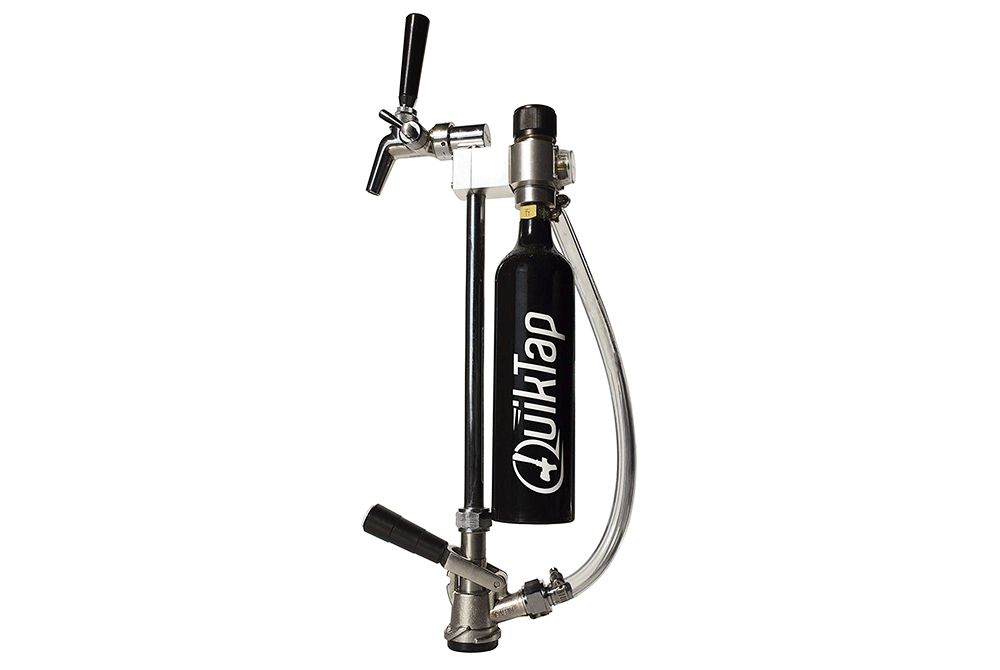 Essentially, a QuikTap is a small, compact, mini-draft system. If you've ever been to a beer festival you've probably seen those chunky, large blue or red coolers set up on each brewery's table. Known as jockey boxes, these cumbersome pieces of gear are used to get the beer you're about to drink safely from the keg into the cup. For years jockey boxes have been the bane of the craft beer industry because they're ugly, hulking, and unwieldy. QuikTap revolutionized the game by creating a sleek, light-weight, CO2 powered product that took the hassle out of tapping a keg, while delivering fresher beer.
Who is the QuikTap Made For?
QuikTap is a professional tool. But, its high-quality construction makes it perfect for the normal consumer. If they're good enough for us to use at our craft beer festivals, then you know they've been vetted for you to use in the basement or backyard.
Weighing less than a six-pack, the QuikTap sets up in seconds and you can control the flow of beer through an adjustable regulator and refillable CO2 tank attached directly to the tap. All of this means that you get the perfect pour with little waste.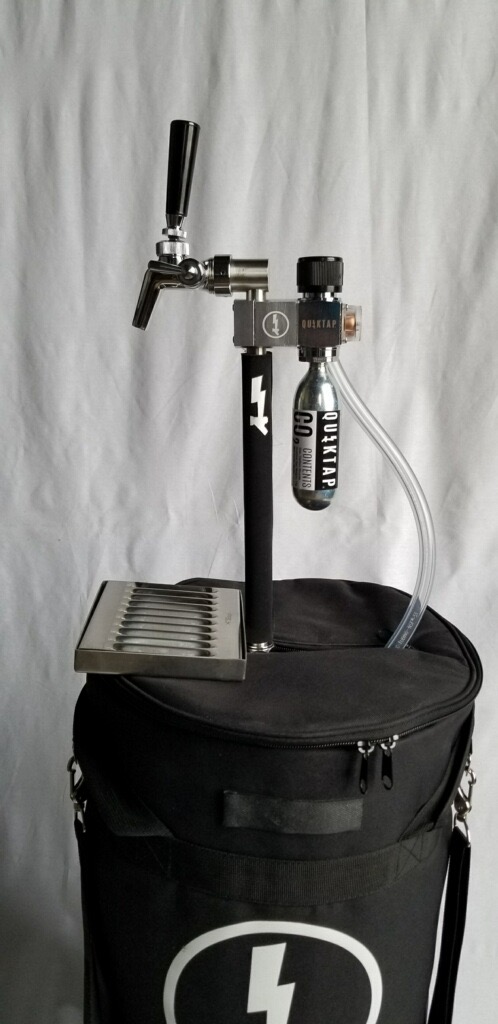 Whether you're a brewer looking for an easy way to tap your own kegs or a craft beer drinker looking to step up your beer-drinking game at home, the QuikTap is your best tool.
Why Buy a QuikTap?
Let's be honest, we have no idea how much longer we'll all be confined to our homes and apartments. How rad would it be to simply purchase a keg of beer from your favorite taproom, tap it with a QuikTap, and have fresh beer on hand? The Hop Culture team made an investment when we purchased our QuikTaps and have reaped the benefits at our festivals. Now everyone has the chance to enjoy a QuikTap in their own homes.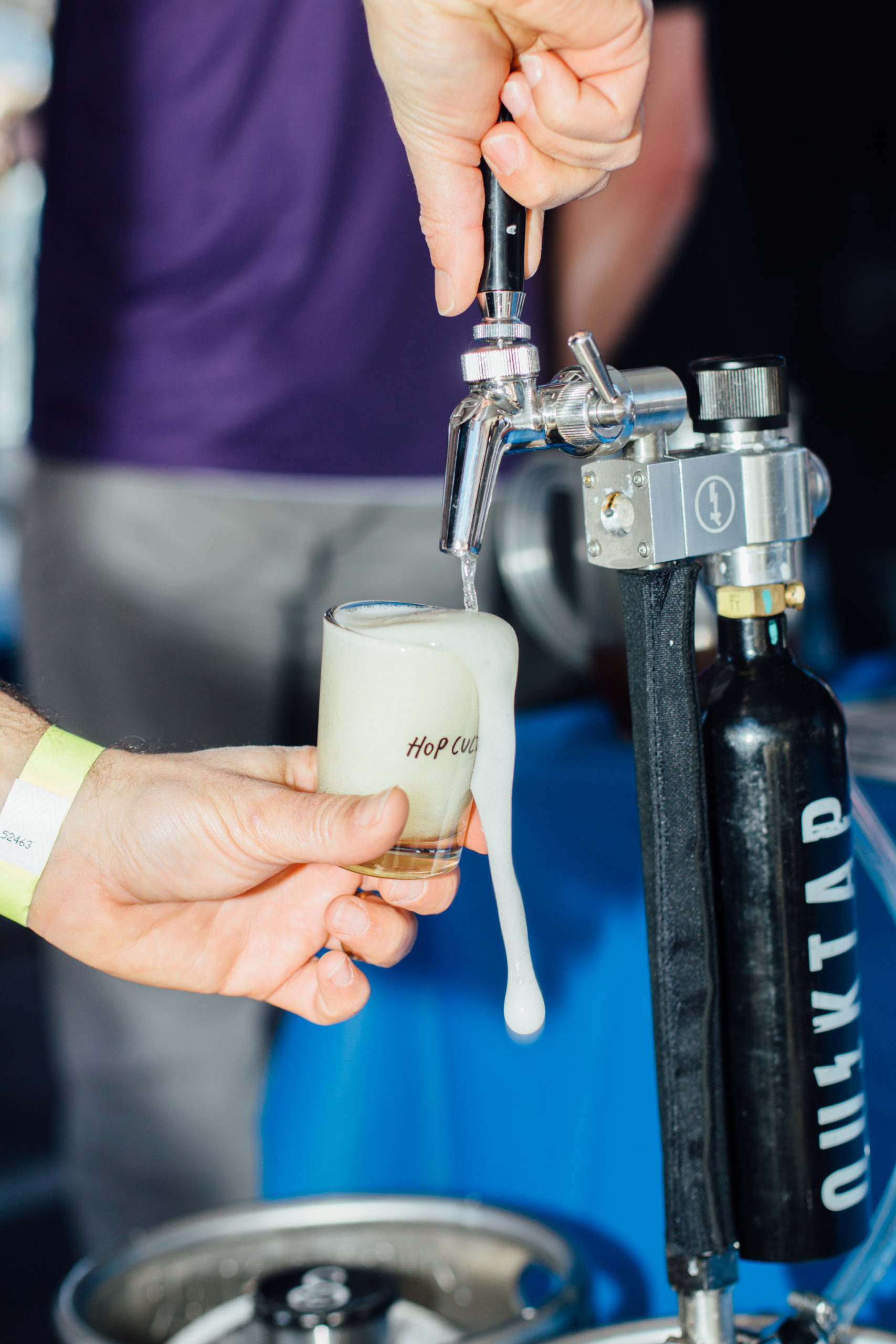 For the best experience we recommend the QuikTap SS, it's the model we use at our own events. To complete the kit we suggest taking a look at QuikTap's own handy coolers that will keep your keg cold. Plus, convenient drip trays that will keep things extra clean.
Additionally, QuikTap hooked Hop Culture fans up with a special deal: If you purchase additional CO2 tanks they'll throw in a FREE ADAPTER. With Memorial Day, Father's Day, and summer on the horizon, think of the QuikTap as the perfect gift. It's time to go big or go home–while you stay home.
Get the Keg Cooler: $59.99-$69.99
Get the CO2 Tanks + FREE ADAPTER: $129.99 $99.99
Unless otherwise noted, all of the products featured on Hop Culture are independently chosen by our editorial team. However, Hop Culture may earn a commission from purchases made through affiliate links on the site.
Liked this article? Sign up for our newsletter to get the best craft beer writing on the web delivered straight to your inbox.