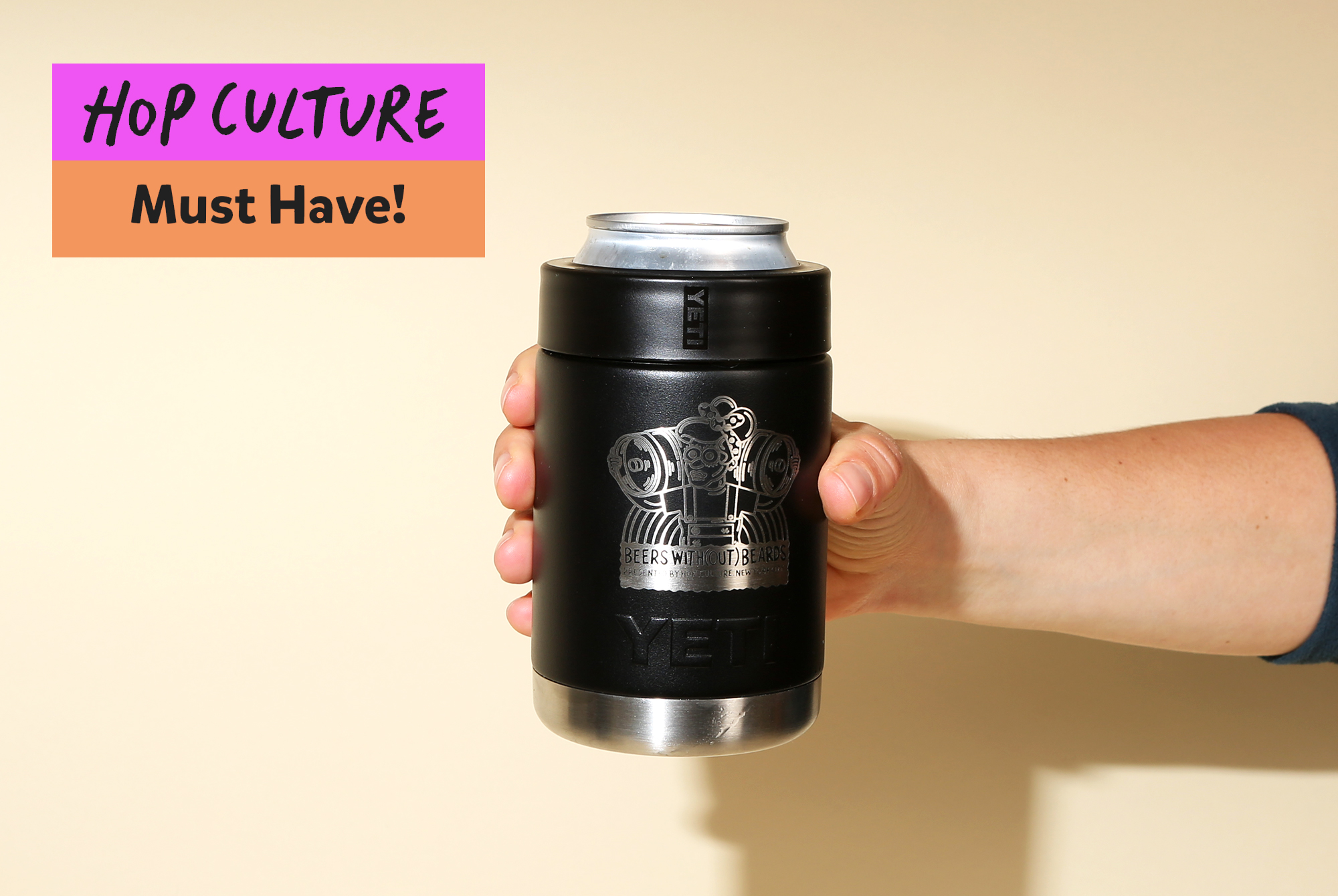 Editor's Note:
This is a Hop Culture "Must Have," one of the many food or drink items that keeps us going.
Yes, I'll admit it: Since college, I've been very attached to the rainbow print koozie someone handed me for free from Absolut Vodka during Chicago Pride. But, I'm an adult now and I drink craft beer, not Busch Light (or Absolut Vodka for that matter). So I think that the products I use in my home should reflect my own personal growth. The problem is that I've just never found anything worthy of replacing my favorite koozie. Until last year.
Last August during our weeklong women in craft beer festival Beers With(out) Beards we teamed up with YETI to create an exclusive branded gift for all of our brewers. We handed out BW(O)B x YETI Colsters to everyone who poured at the event. A Colster? You're probably thinking either a) I just made up a word or b) What is that? I know I did. When I first held the Colster in my hand I thought this is like a koozie for adults and I'll probably never use it. I couldn't have been more wrong.
What Is the YETI Rambler Colster?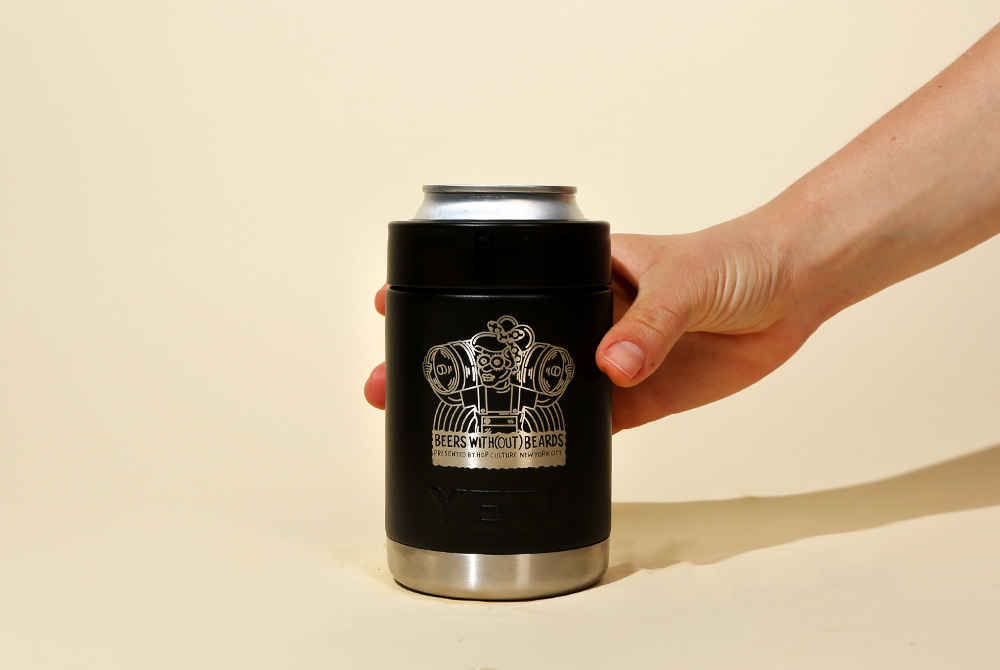 Mostly known for their rugged and premium coolers tough enough to survive the apocalypse, YETI has since branched out into the drinkware game. The Colster is the durable answer to a ramshackle college koozie. Built from DuraCoat, the Colster holds your 12oz beer can, 12oz slim hard seltzer can, or most recently with their new line of barware 16oz tallboy in place while keeping the drink — but not your hands — constantly cold.
My Colster received tons of milage during BW(O)B, but the fun didn't stop there. I used it during my Labor Day rooftop barbecue. I brought it on my camping trip to the beaches at Assateague State Park in Berlin, MD. It held my Sierra Nevada Oktoberfest while I watched the Minnesota Vikings play every Sunday. And it made the cut when I cleaned out my cardboard to move across the country from New York to California.
While I haven't had many opportunities to take the Colster outside in California because of social distancing, I've kept my beer cold while I Netflix or puzzle and chill all day on Saturday.
Why Buy the YETI Rambler Colster?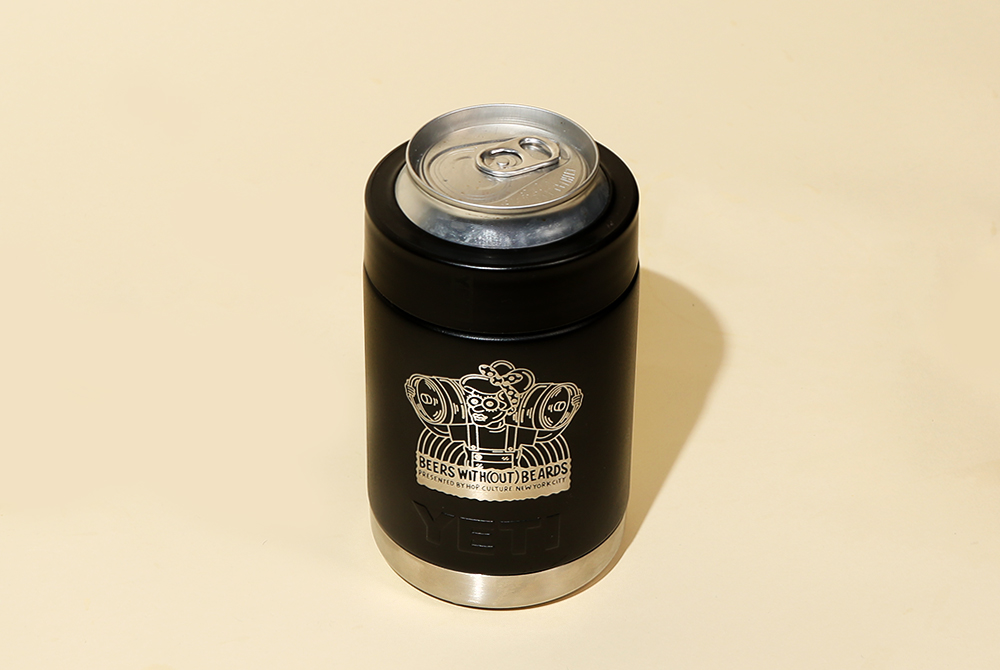 YETI is synonymous with adventure, the outdoors, and, most importantly, dependable construction. We tried to hate YETI coolers, but time and time again we've found their perfectly performing perennial coolers and drinkware to be stylish and holiday gift-worthy.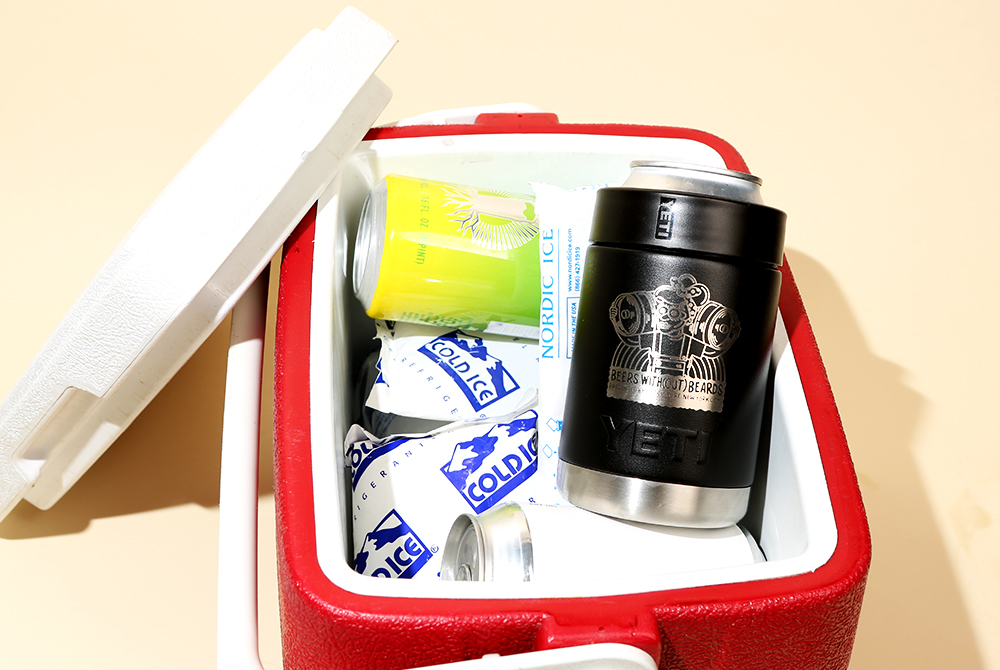 Designed to keep your can cold, the Colster solves the problem of warm beer and cold hands. By insulating your beer and simultaneously keeping your digits warm, the Colster fixes two of our most frequent beer-drinking dilemmas. In short, the Colster is the gold standard of koozies and can absolutely replace all of those old, flimsy things you have stashed away in your kitchen drawer. You're an adult now you deserve this.
Buy the Exclusive BW(O)B x YETI Colster: $24
Buy the Original YETI Colster: $24
Unless otherwise noted, all of the products featured on Hop Culture are independently chosen by our editorial team. However, Hop Culture may earn a commission from purchases made through affiliate links on the site.
Liked this article? Sign up for our newsletter to get the best craft beer writing on the web delivered straight to your inbox.