The Great American Beer Festival® (GABF), is the largest ticketed beer festival in the U.S. Taking place over three days each fall, the event, presented by the Brewers Association, attracts over 62,000 visitors who pack the Colorado Convention Center, sampling some 4,000 different beers from more than 800 breweries. GABF is also the largest commercial competition in the world; with over 8,000 entries, the best beers are awarded coveted medals in style categories that range from IPAs to stouts to gluten-free beer. It's the Kentucky Derby of American brewing.
For any serious beer fan, GABF sits high on the beer bucket list, but the fest is also massively influential for the entire industry. Trends emerge, and while some fizzle out, others are solidified in brewing canon — with the announcement of new categories dedicated to hazy beers, the GABF competition saw 706 hazy beers submitted. And because the competition is judged blind, the festival allows regional standouts and up-and-comers to make a name for themselves in an arena free from hype and marketing.
Along with the haze craze sweeping the nation, we've seen a proliferation of barrel-aged beers, from pastry stouts to traditional barleywines, and everything in-between. After many years of partnering with local breweries to lend them their whiskey barrels, Jameson Irish Whiskey is headed to GABF as an official sponsor of the festival. Jameson will debut the newest addition to GABF: Jameson Caskmates Barrel-Aged Beer Garden, which will feature limited edition barrel-aged beer.
Jameson launched its brewery partner program in 2015, sending barrels that had previously aged Jameson whiskey to breweries across the country. The breweries would then create a new barrel-aged beer. In many cases, this was the first and only opportunity for these breweries to work with whiskey barrels (they aren't easy, or cheap, to track down). Over the years the program grew to include breweries that ranged from DC Brau in Washington, DC; Parish in Louisiana; and Bale Breaker in Washington state. The Jameson Caskmates Barrel-Aged Beer Garden is the culmination of years of work with some of the best craft breweries in the country.
"Beer and whiskey have been found side by side at the local bar for centuries," said Paul di Vito, VP of Jameson U.S. "Jameson has always celebrated that special relationship – it's why we first lent some of our whiskey barrels to a local craft brewery in Cork, Ireland, to age their beer. It's also what led us to discover Jameson Caskmates, Jameson finished in craft beer barrels."
"We're keeping that relationship alive in cities across the U.S., supporting the local craft breweries that make their neighborhoods unique," said di Vito. "We're so excited to get the chance to bring 17 of our craft brewery partners together within the Jameson Caskmates Barrel-Aged Beer Garden at GABF for the first time to showcase a taste of their neighborhood and celebrate our shared commitment to craft beer."
Although the main event for GABF takes place within the Colorado Convention Center, the whole city of Denver turns into a multi-day party during the festivities. Local breweries host events in the evening, and there's plenty of delicious hangover food at many of the Mile High City's best restaurants. To help you navigate through the countless number of events at GABF, we've put together a mini guide including the best breweries and restaurants in Denver, as well as the can't-miss beers pouring at the festival. Happy drinking!
What to Drink at GABF
River Horse Brewing Company
Ewing, NJ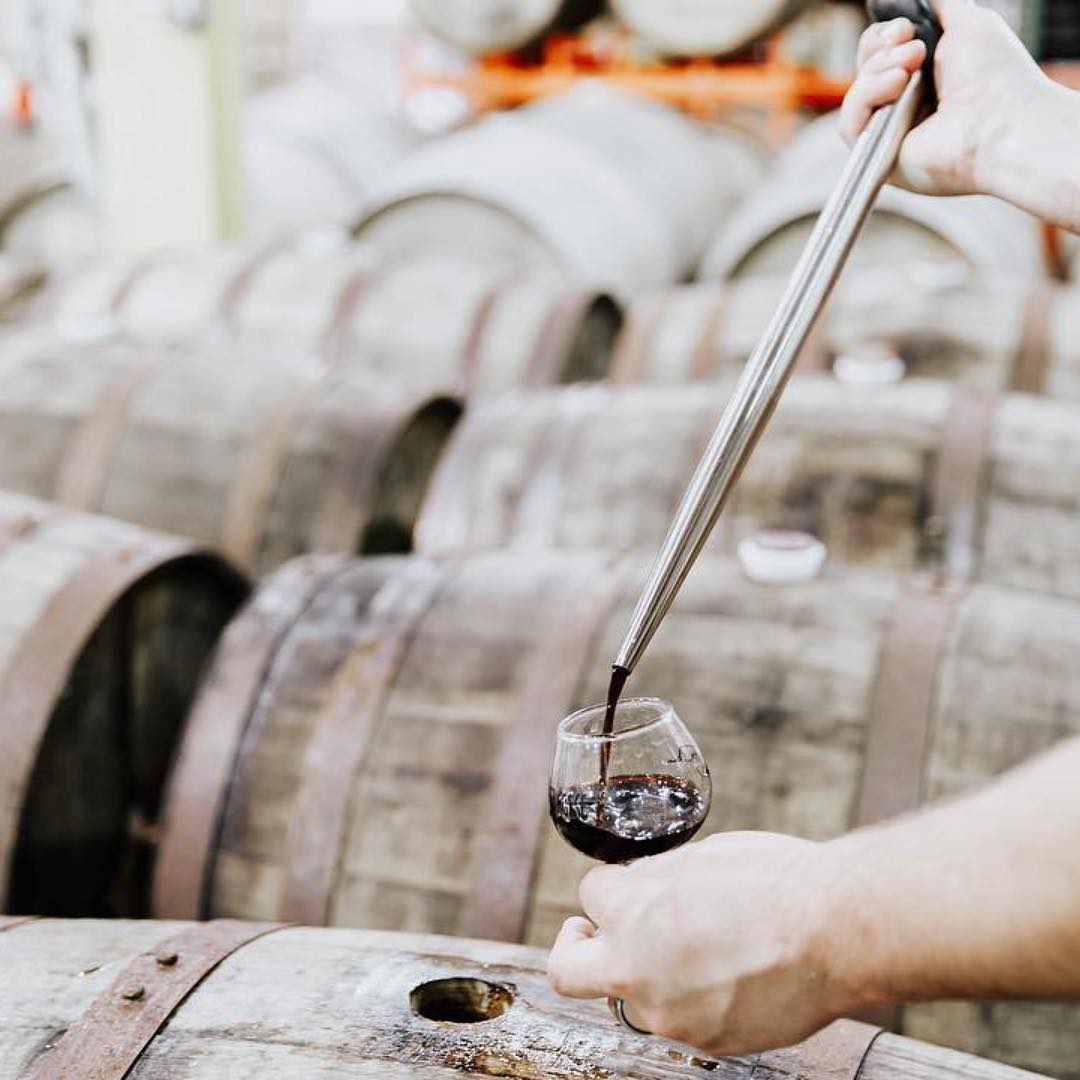 River Horse will bring two exciting Jameson collaborations to GABF this year. Craic is an imperial, dry Irish-style stout aged with vanilla and coffee beans and One Score and Two Years Ago is a twist on River Horse's Tripel Horse, fermented with tart cherries and aged in Jameson barrels. If you're in the mood for a cocktail, definitely sample the One Score and Two Years ago which is perfectly reminiscent of the River Horse team's favorite non-beer beverage: an Old Fashioned.
Calusa Brewing Company
Sarasota, FL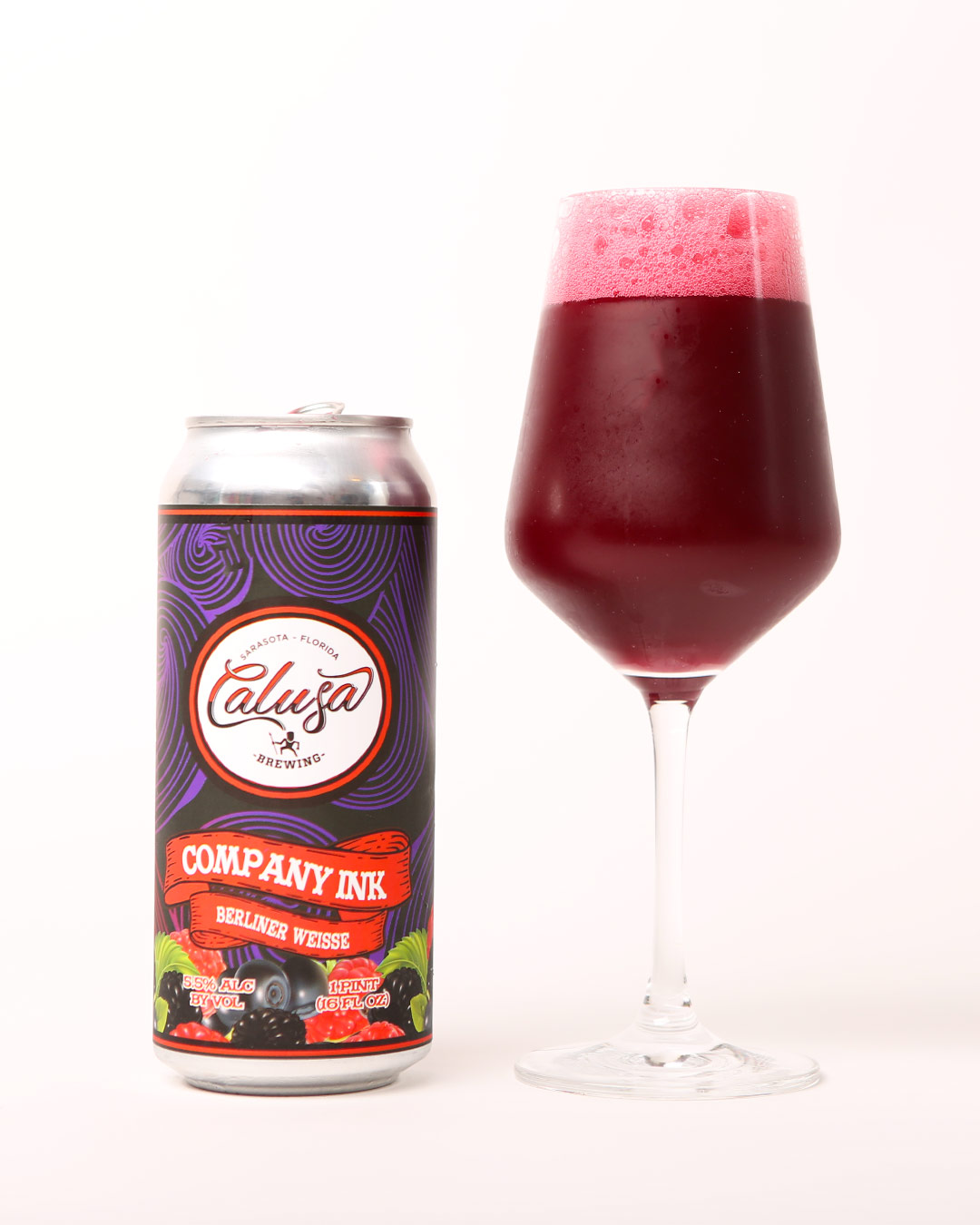 Calusa has quickly become one of our favorite breweries of 2018. They've nailed every beer we've tried from juicy IPAs to pilsners to barrel-aged barleywines. Keep an eye on Calusa Brewing this year. They're going to be doing big things.
DC Brau Brewing Co.
Washington, DC
DC Brau, the Capital's oldest operating brewery since prohibition, will be gracing GABF attendees with a couple of their Jameson collaboration releases. Cross Quarter Days is an imperial Belgian stout full of rich cocoa and candied date notes. Your Pet Cow, an imperial coffee milk stout, makes use of lactose to round out the flavor on this decadent beer. Both beers draw inspiration from Jameson whiskey, incorporating the sweet vanilla and savory characteristics from the barrel.
Crooked Stave Artisan Beer Project
Denver, CO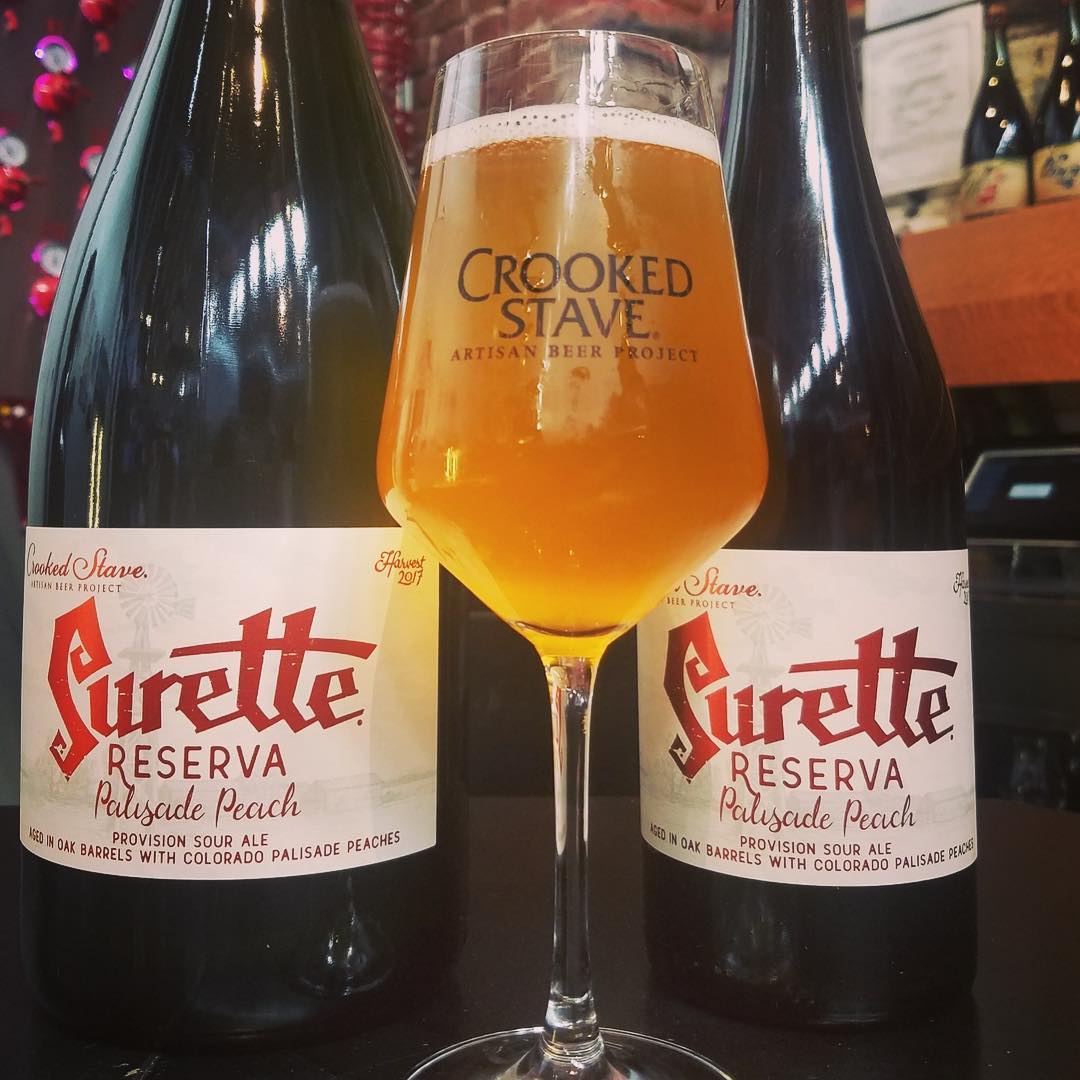 Denver is home to some incredible breweries, so of course you should sample some of the local flavor. If you're able to, the Crooked Stave taproom is definitely worth a visit, but if you can't escape the Colorado Convention Center, then be sure to line up for Crooked Staves delicious sour beer.
Fulton Beer
Minneapolis, MN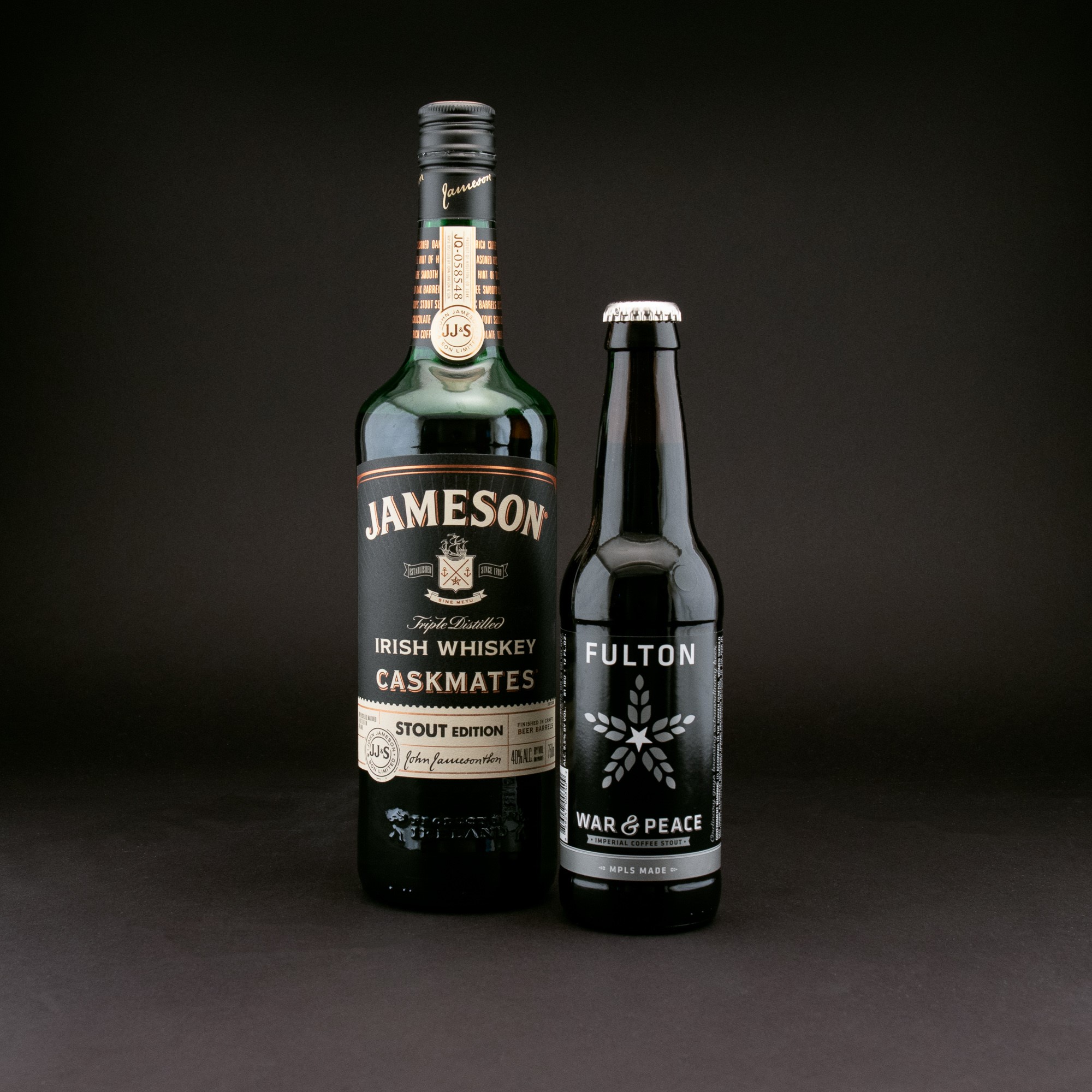 The Minneapolis brewery will be bringing Whiskey, War, & Peace, an imperial coffee stout aged in Jameson barrels, to GABF. The beer is rich and vibrant, showcasing Guatemalan coffee and velvety whiskey. Find the Fulton team hanging out at the Jameson Caskmates Barrel-Aged Beer Garden and seek them out on your next trip to the Twin Cities.
Great Notion Brewing
Portland, OR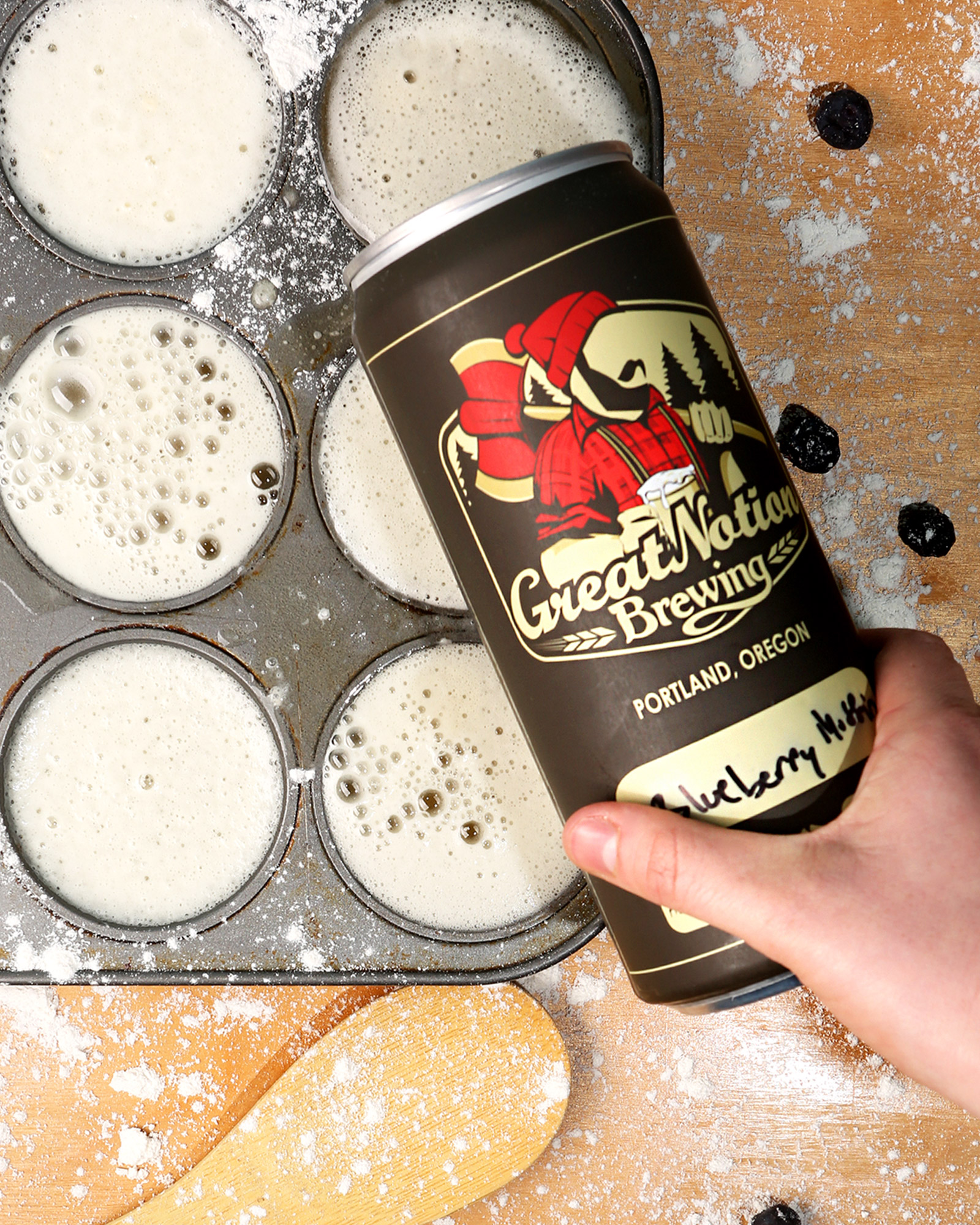 Somehow, Great Notion has found a way to liquify breakfast food and serve it in a 16 oz. can. The Double Stack and Blueberry Muffin smell and taste remarkably similar to their delicious namesakes. The Portland, OR-based brewery will be bringing Double Stack, Blueberry Muffin, Ripe IPA, and Guava Mochi IPA, plus there will be plenty of hot beers hitting Denver for distribution, so keep an eye out for their beer around town!
Harpoon Brewery
Boston, MA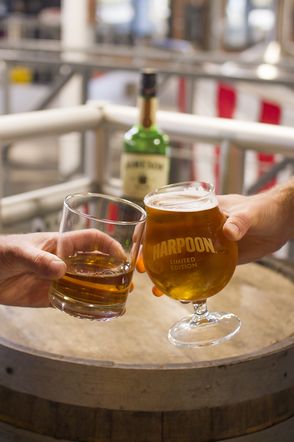 Harpoon has grown into one of the biggest breweries in the country over the past few years. They've made a name for themselves with their fall-themed beer, as well as their iconic UFO series. Harpoon recently teamed up with Jameson for a decadent barrel-aged Cannoli Stout, befitting the Boston-based brewery. Think dipping a cannoli into a cappuccino. Harpoon is bringing a little bit of Bean Town's Italian North End to the Caskmates Barrel-Aged Beer Garden at GABF with their chocolatey, creamy, roasty stout.
Brouwerij West
San Pedro, CA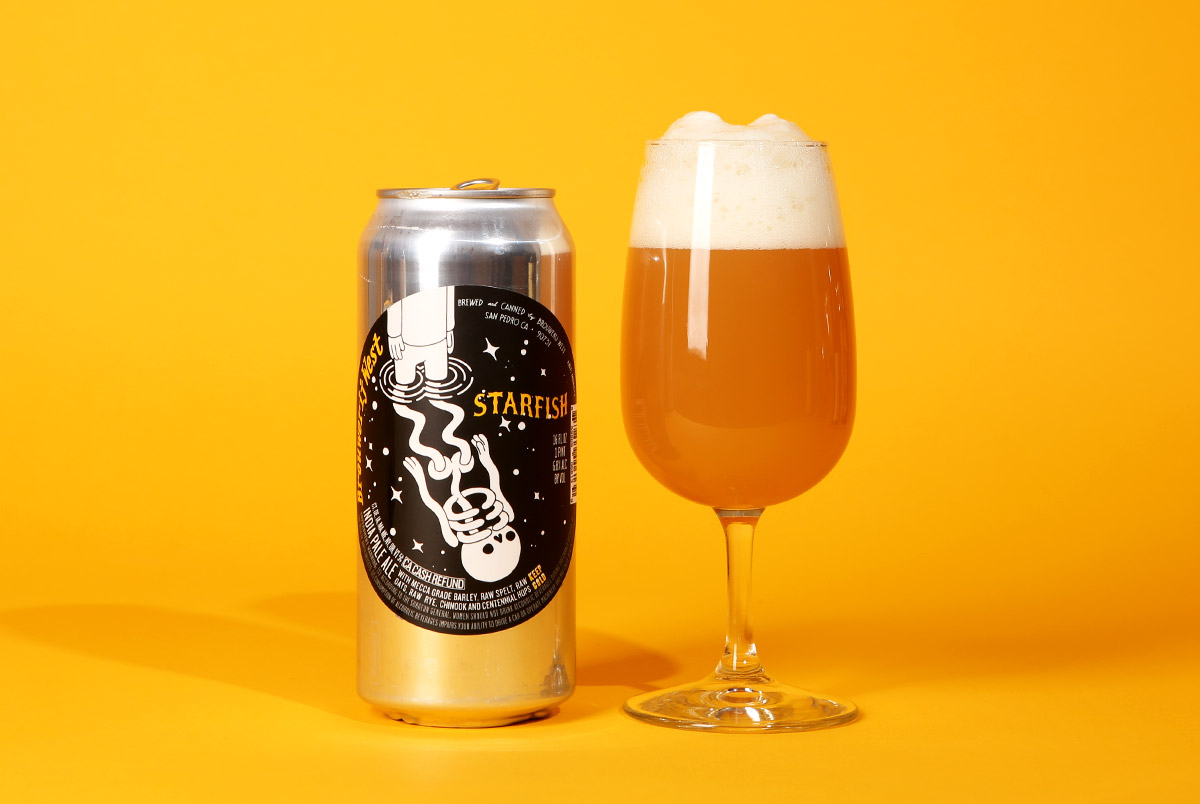 Brouwerij West has become known for its juicy IPAs, funky farmhouse ales, and unique labels, which create beautiful mosaic-style can art. Be sure to check out the solar-powered San Pedro brewery's beer at GABF and tell Vito we say hi!
Cigar City Brewing Co.
Tampa, FL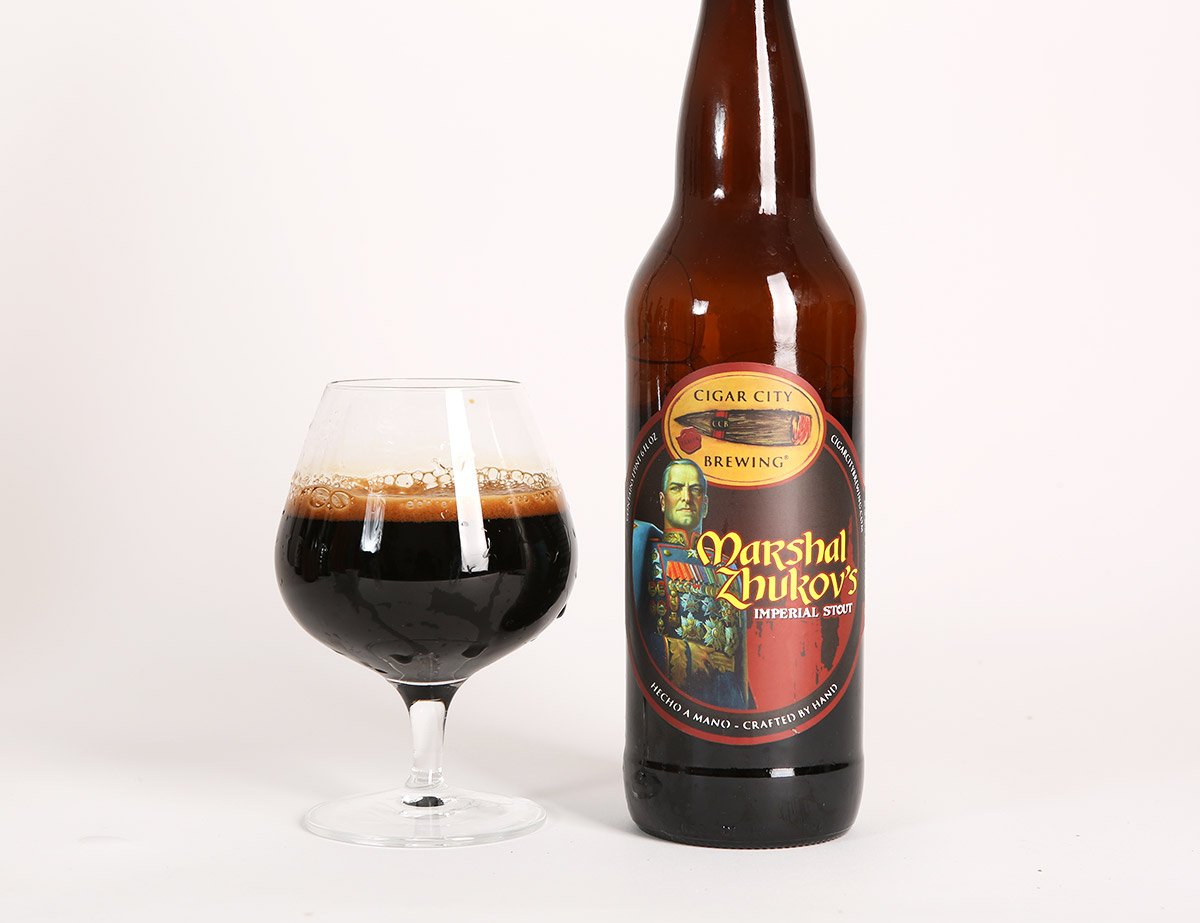 The Tampa-based brewery expanded distribution over the past year, meaning more people can get their hands on the Jai Alai, Cigar City's tasty flagship IPA. Cigar City partnered with Jameson for the 2018 Jameson Caskmates Program and will be pouring Beoir La Caife, a brown ale with lactose and Jameson Barrel-rested coffee, highlighting the rich chocolately and coffee note of the Jameson Caskmates Stout edition at the Jameson Caskmates Barrel-Aged Beer Garden. This beer is only available in small batch releases so GABF might be your one chance to taste this one.
J. Wakefield Brewing
Miami, FL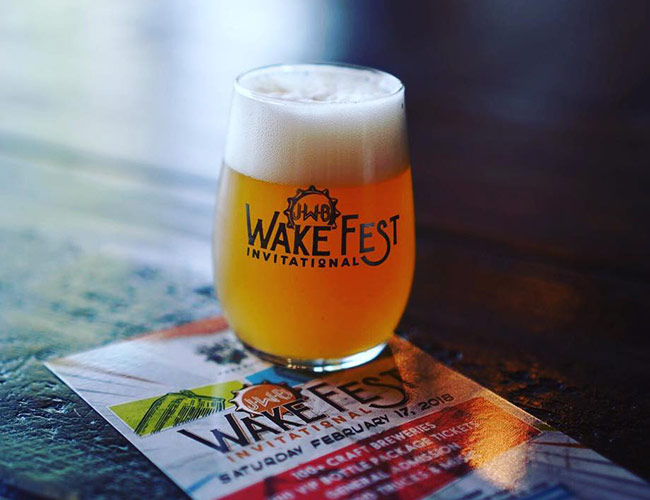 J. Wakefield is one of the most hyped breweries gracing GABF with their presence. It's great for attendees who will get a chance to try some of their incredible sours and stouts. J. Wakefield shared that they'll be bringing Haterade, Troll So Hard, Mount Stoutmore, Big Poppa, BA Bout It Bout It, and Chains NEIPA. Haterade was one of our favorite beers at WakeFest this past year, so make sure you get to try it. You should expect long lines at their booth, but if you have the time to spare, J. Wakefield is certainly worth the wait.
Revolution Brewing
Chicago, IL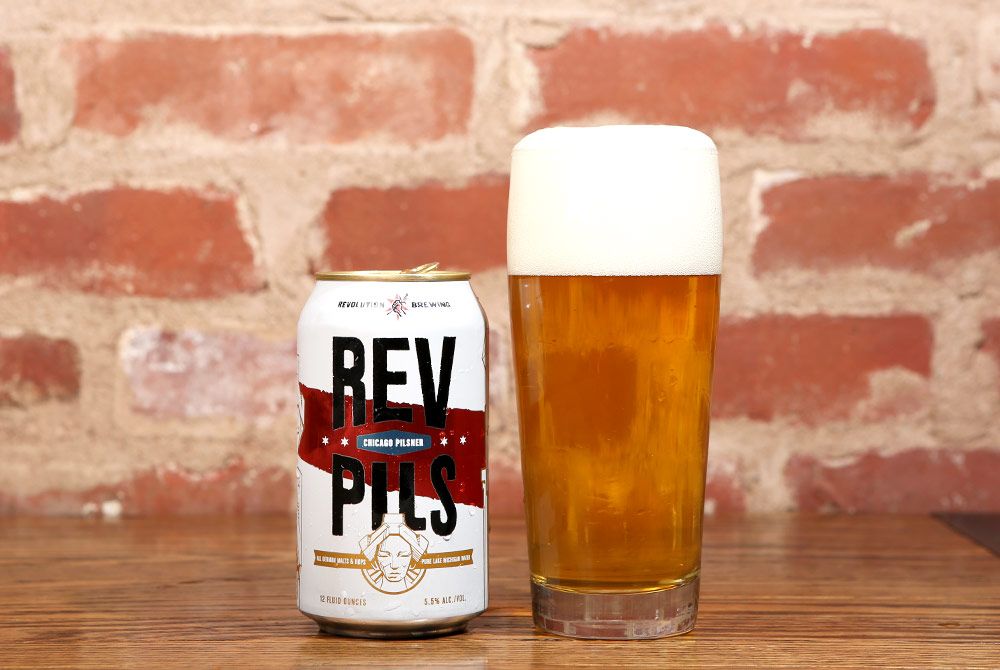 Revolution is a stalwart in the Chicago beer scene–another brewery that has maintained consistency despite growing to be one of the country's larger breweries. We've always been a fan of their pilsner, but Revolution joins the breweries pouring at the Caskmates Barrel-Aged Beer Garden at GABF this year and will be bringing Jamo-nilla, a Nitro Imperial Stout with vanilla made in collaboration with Jameson. Jamo-nilla — a little portmanteau of a nickname for Jameson and the sweet taste of this vanilla stout — is complex with smoky oak notes and a decadent dark chocolate flavor. This is a dessert in a glass.
Offshoot Beer Co.
Placentia, CA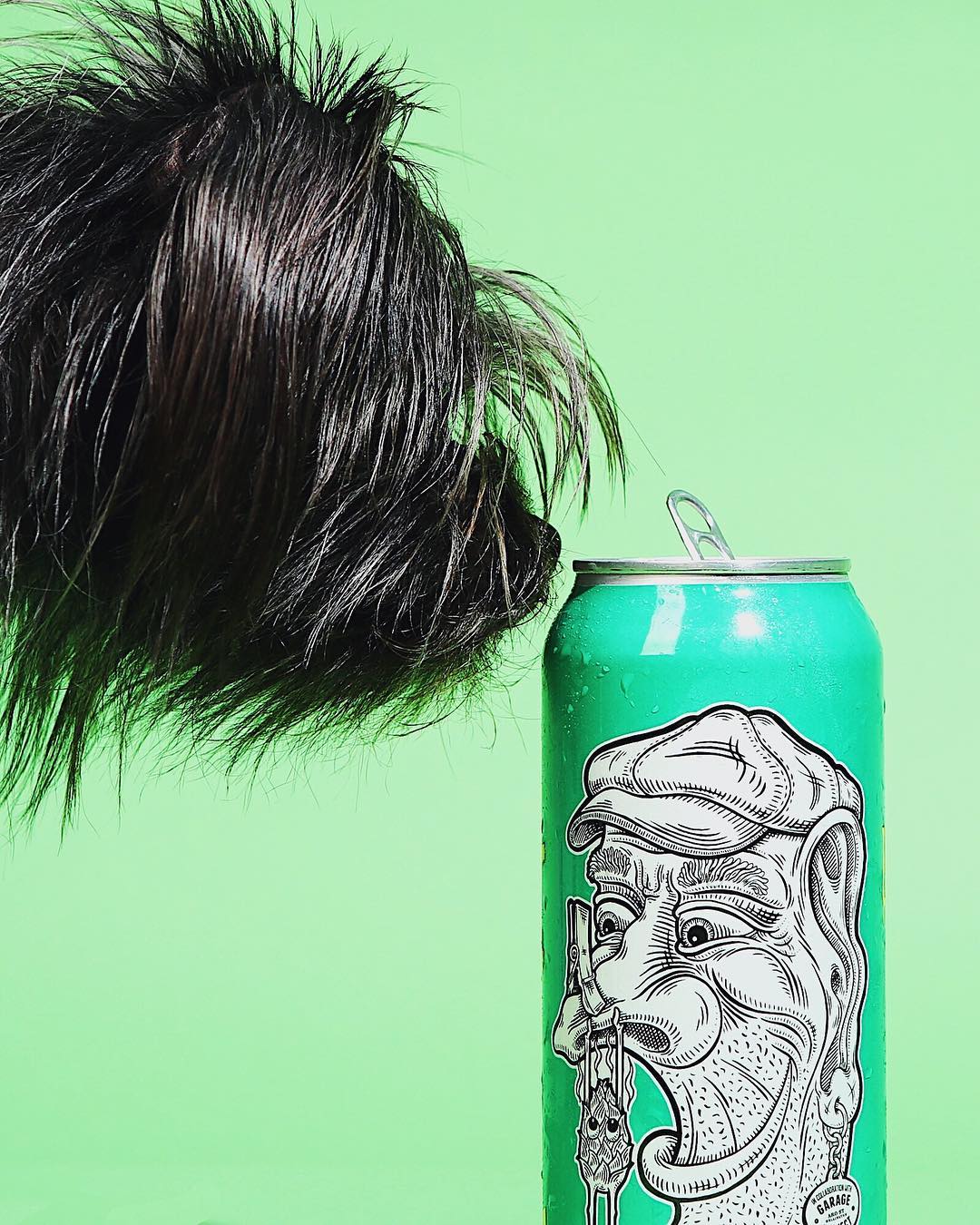 We've seen more side project breweries pop up (like the easy example of Side Project or Foam's House of Fermentology). Offshoot is the side project of The Bruery and releases limited-run cans of juicy IPAs and DIPAs. We don't often get to try their beer, so I'm sure you'll catch us in line at the Offshoot booth.
Parish Brewing Co.
Broussard, LA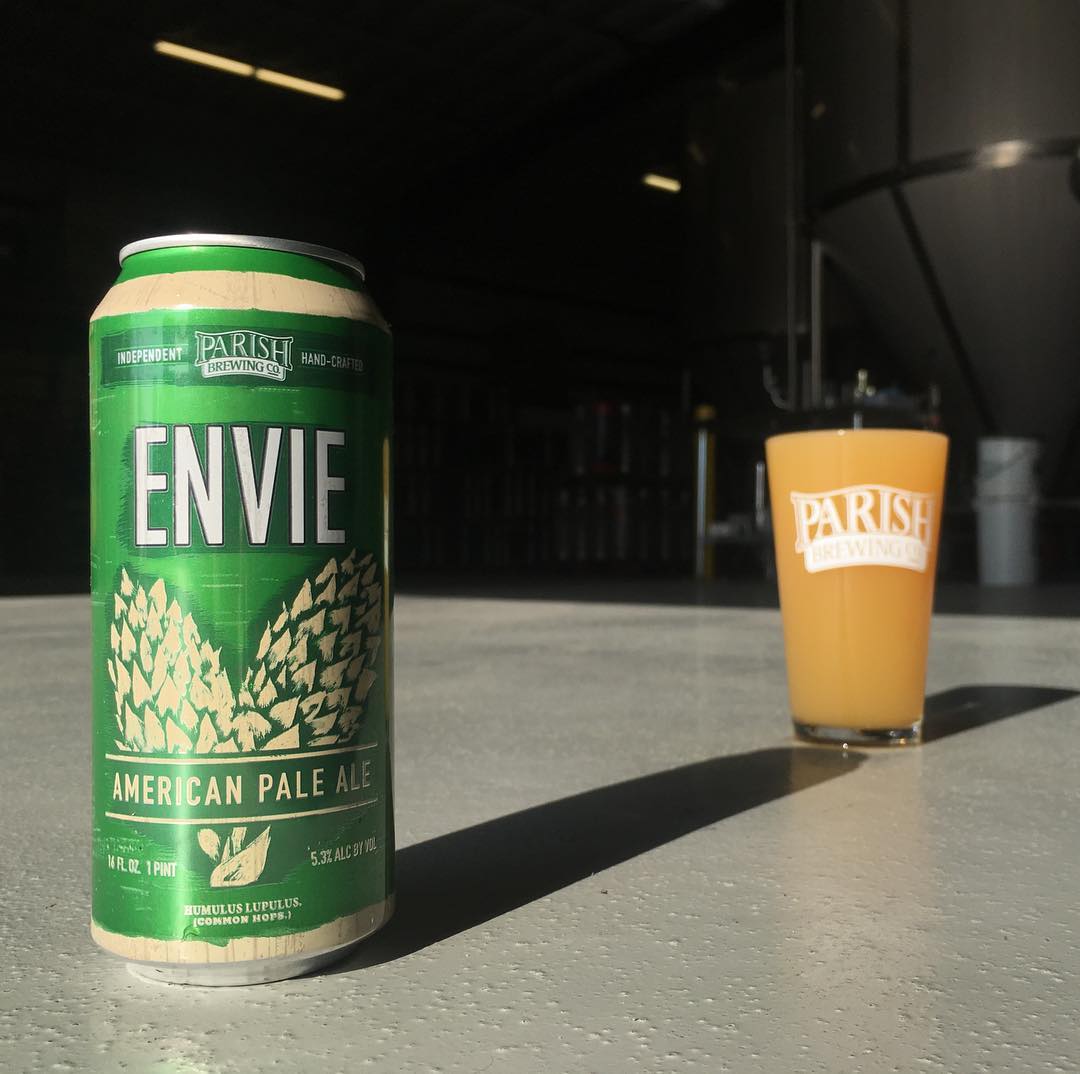 Located in Cajun Country, Louisiana, Parish Brewing has impressed us for a while now. The Broussard-based brewery offers balanced and flavorful IPAs, pale ales, and stouts. As one of the Jameson Caskmates partners, Parish will be pouring Irish Coffee Stout, a 10% ABV imperial stout aged in Jameson barrels. This beer pulls the oak and rich vanilla qualities from the Jameson Barrels and balances them with chocolate, spice, and coffee notes. This one is not to be missed.
Pure Project
San Diego, CA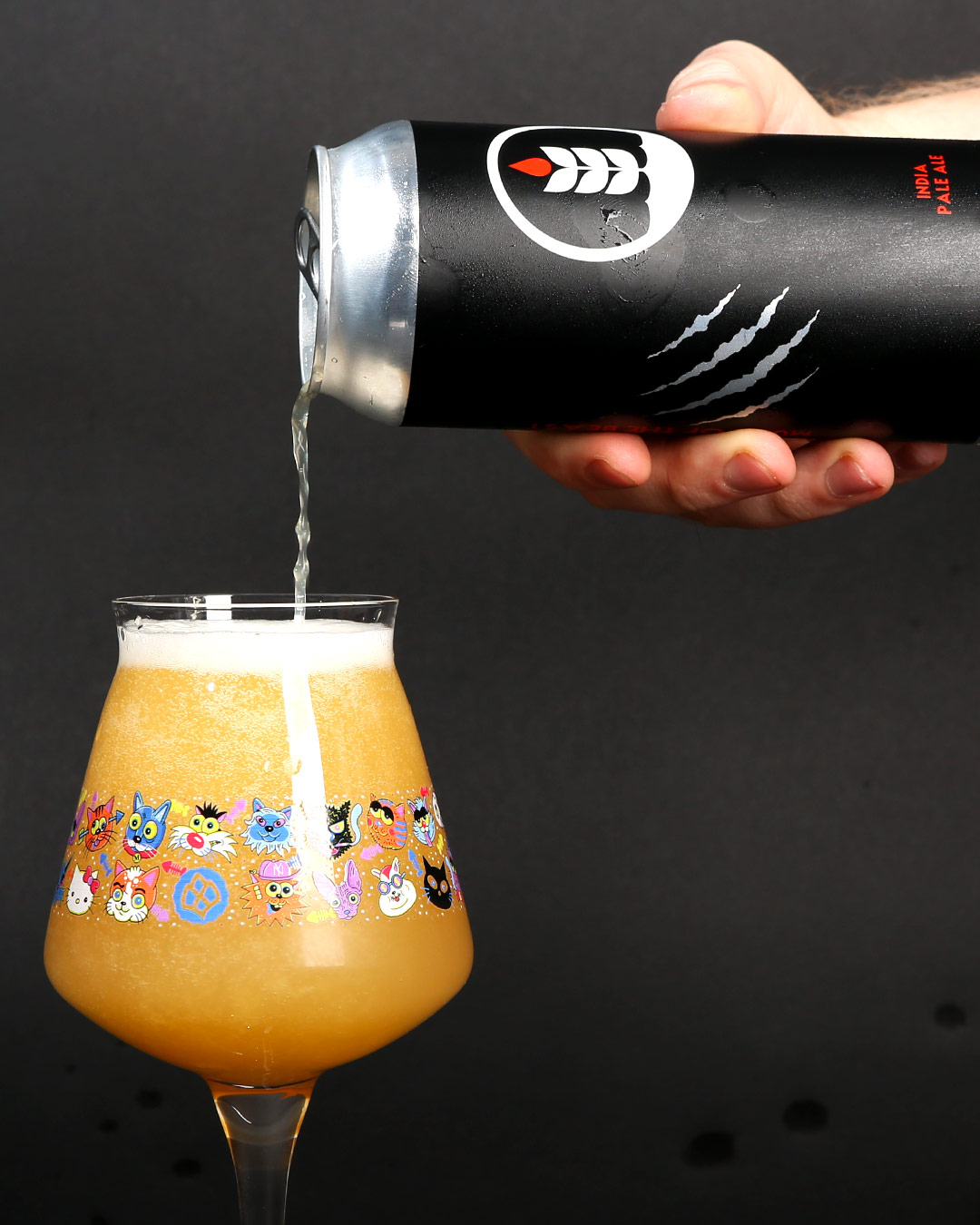 Pure Project, named for the Costa Rican phrase "Pura Vida" makes some of our favorite beers on the west coast. From big, juicy IPAs to balanced, tart sours, the San Diego brewery nails everything they put out. And with simple can designs that are instantly recognizable, you can't miss this gem of a brewery at GABF.
Captain Lawrence Brewing Co.
Elmsford, NY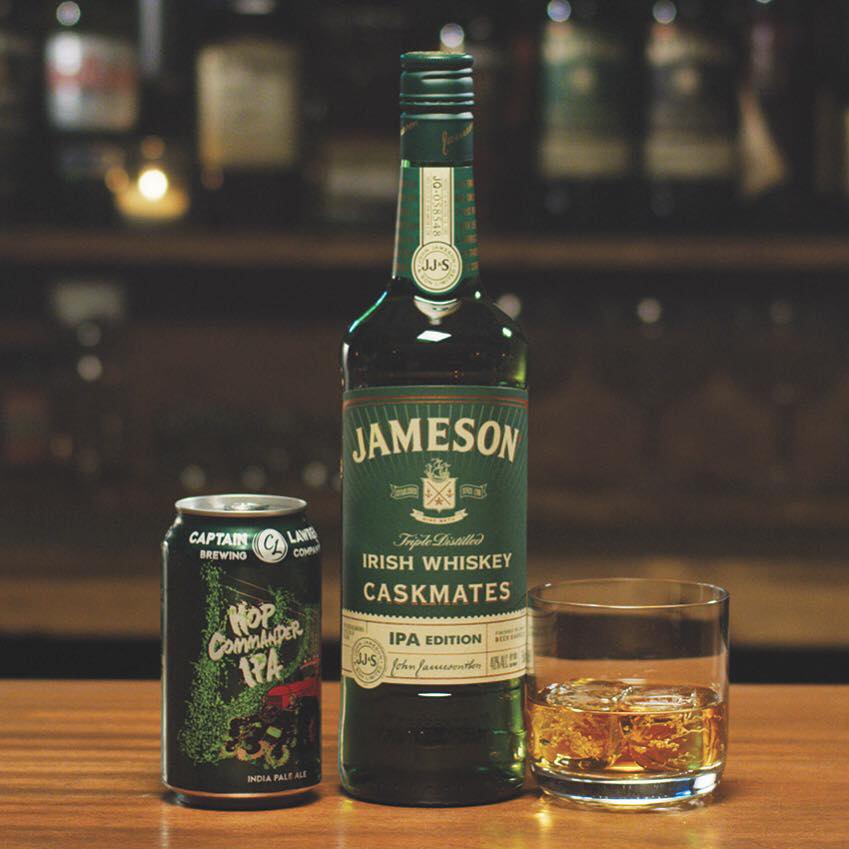 Captain Lawrence has been supplying New York state with a solid lineup of hoppy and sour beers for over 10 years. The Elmsford brewery crew will join the roster of craft breweries hitting the Caskmates Barrel-Aged Beer Garden at GABF this year. You'll find Trans-Atlantic Red, a barrel-aged imperial red ale, pouring at the Caskmated Barrel-Aged Beer Garden. Captain Lawrence founder, Scott Vaccaro, was invited to the Jameson Whiskey distillery in Midleton, Ireland and, in return, Jameson sent several barrels Vaccaro's brewery to age Trans-Atlantic Red. It's a richly malty beer balanced by aromatic hops and sweet barrel character.
The Referend Bier Blendery
Pennington, NJ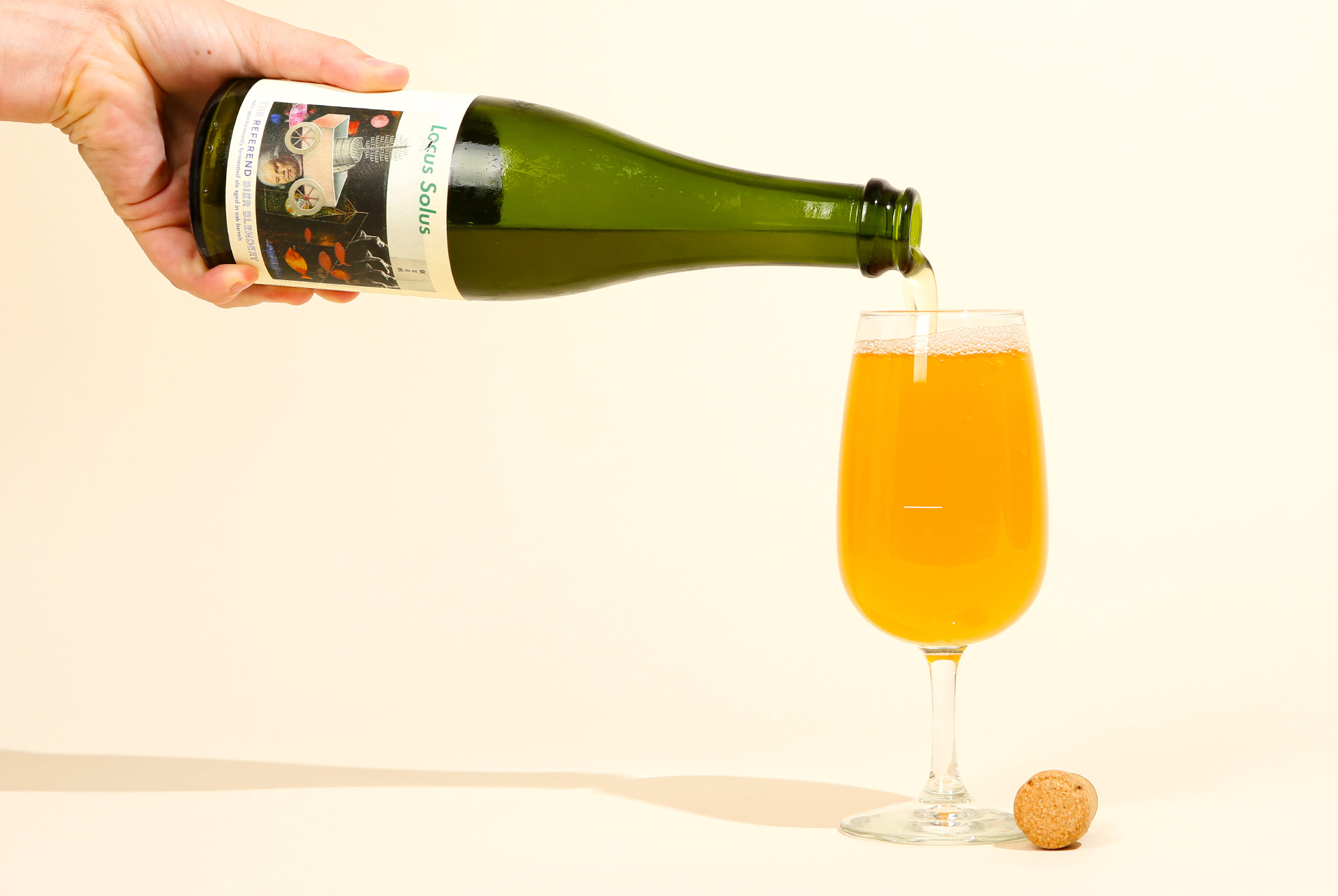 Beers from Referend are unlike any others. All of Referend's releases are spontaneously fermented, which result in beautiful, complex beers that land somewhere between beer and wine. I would recommend lining up for whatever founder James Priest happens to bring; it's going to be incredible.
Heavy Seas Beer
Baltimore, MD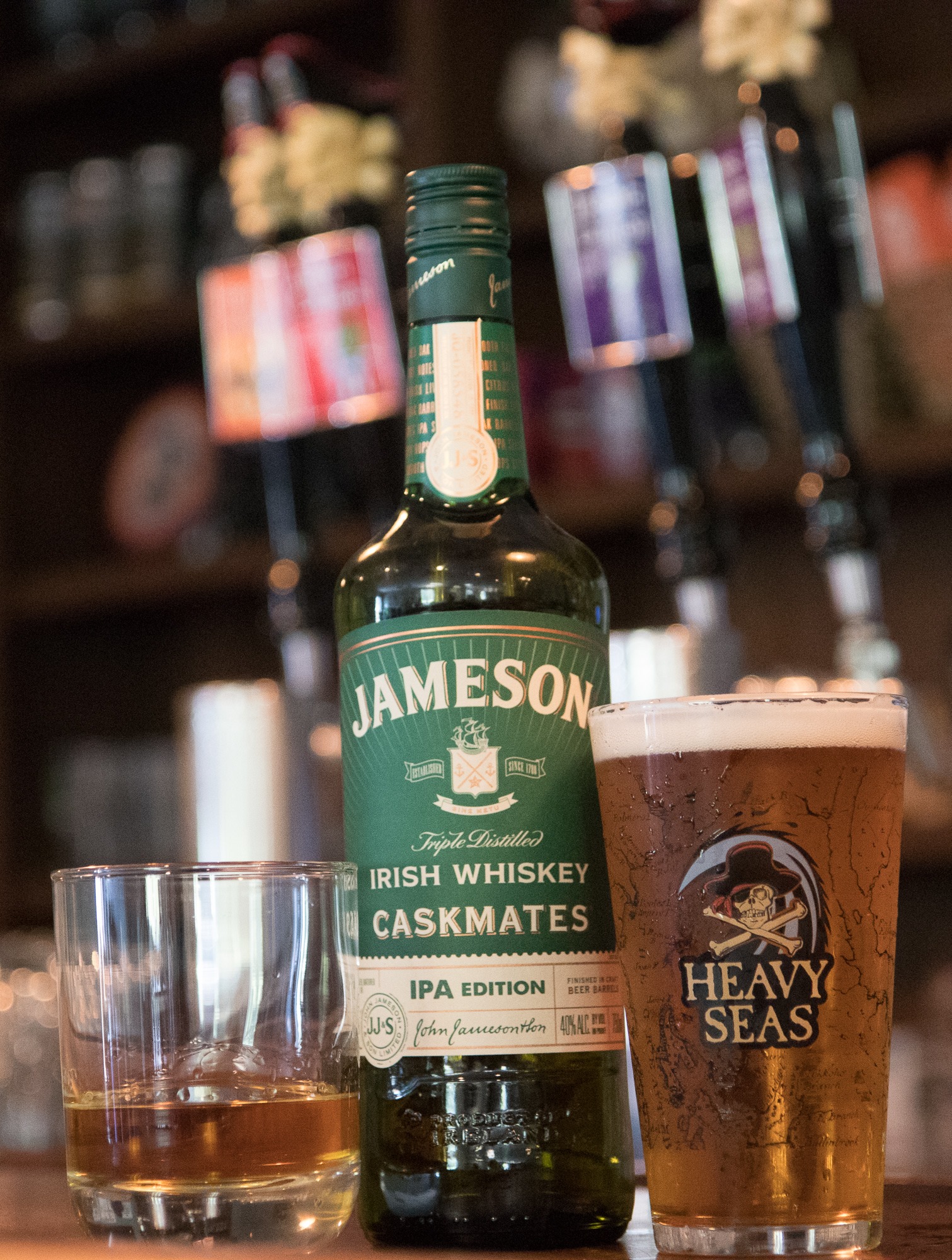 The Baltimore beer scene continues to develop year after year and Heavy Seas is a big part of the craft evolution. Known for its IPAs, Heavy Seas partnered with Jameson to age its flagship Loose Cannon in Jameson barrels. As Heavy Seas Brand Manager Tristan Gilbert explained, "Loose Cannon is our flagship IPA; why wouldn't we age it in Jameson barrels?" Stop by the Jameson Caskmates Barrel-Aged Beer Garden to sample this limited release.
Allagash Brewing Co.
Portland, ME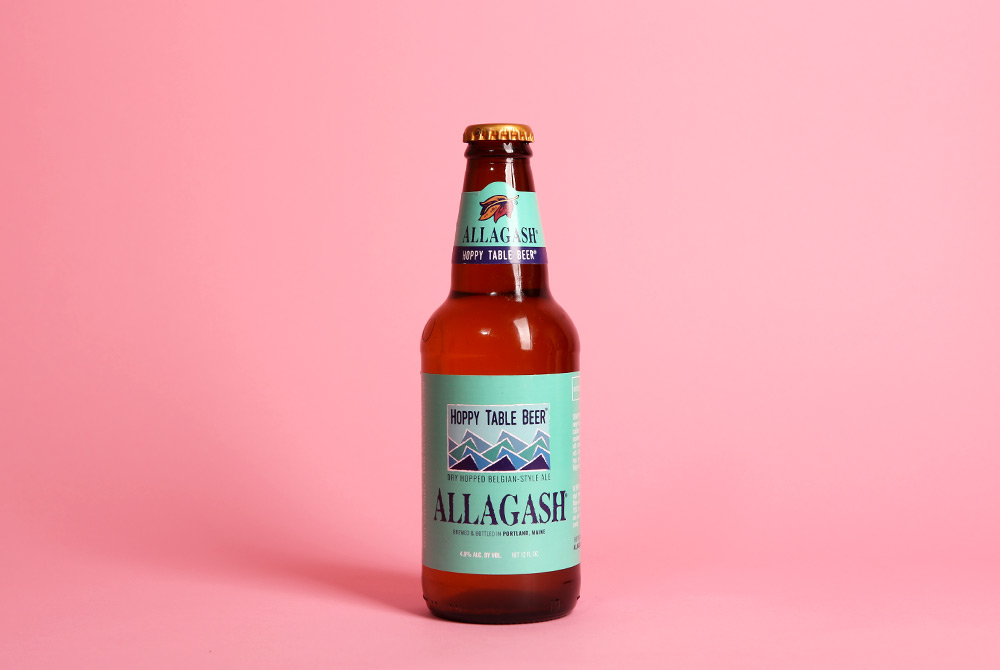 Incredibly, Allagash has grown to become one of the largest breweries in the country while continuing to release some of the best beer around. From their limited release coolship bottles to the latest hop-forward table beers to the omnipresent Allagash White, everything produced by the Portland, ME brewery is quality. At GABF, you can expect them to pour the usual suspects of White and Hoppy Table Beer, as well as Tripel, Curieux, Two Lights, Pilsner with Brettanomyces, Farm to Face. Our pick? All of them. If pressed, Farm to Face.
Commonwealth Brewing Co.
Virginia Beach, VA
Commonwealth Brewing caught our eye at last year's GABF for their beautifully designed cans. We then quickly discovered that founder Jermay Biggie brews some really incredible beer as well. We're particularly big fans of their juicy Wapatoolie and Marvolo, an imperial chocolate stout. For GABF, Commonwealth will be bringing: Amaranthine, a red wine barrel-aged dark strong sour aged on black currant and blackberries, 1.752B Sojourn DIPA, Divine Proportion DIPA, Floriography IPA, and Villuminati Yuzu and Bangkok Green Tea Gose.
Bale Breaker Brewing Company
Yakima, WA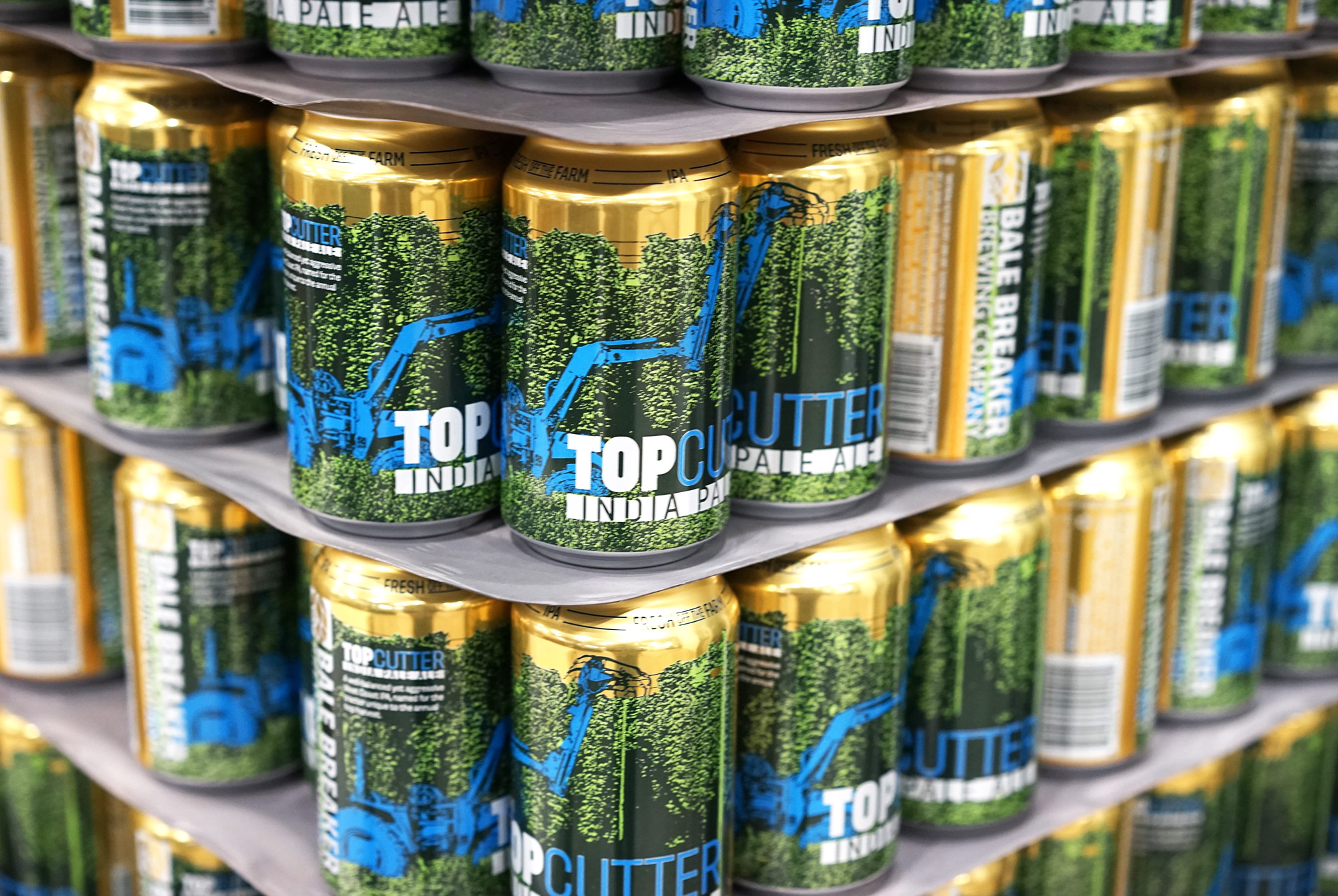 Bale Breaker Brewing Company is on of the OG craft breweries in Yakima, the magical land of hops. Bale Breaker is known for hoppy beers, but they'll be showcasing a few barrel-aged beers at the Jameson Caskmates Barrel-Aged Beer Garden. Bale Breaker initially collaborated with Jameson to brew The Ossifier, a west coast imperial IPA aged in whiskey barrels. For GABF, Bale Breaker expanded on the Ossifier series with Ossifier Stout and Ossifier Red Rye IPA. The Red Rye IPA is slightly smoky, owing to the whiskey barrels, but coffee, caramel, and spice notes dominate in this complex brew.
The Best Breweries in Denver
Black Project Spontaneous & Wild Ales
1290 S Broadway | (720) 900-5551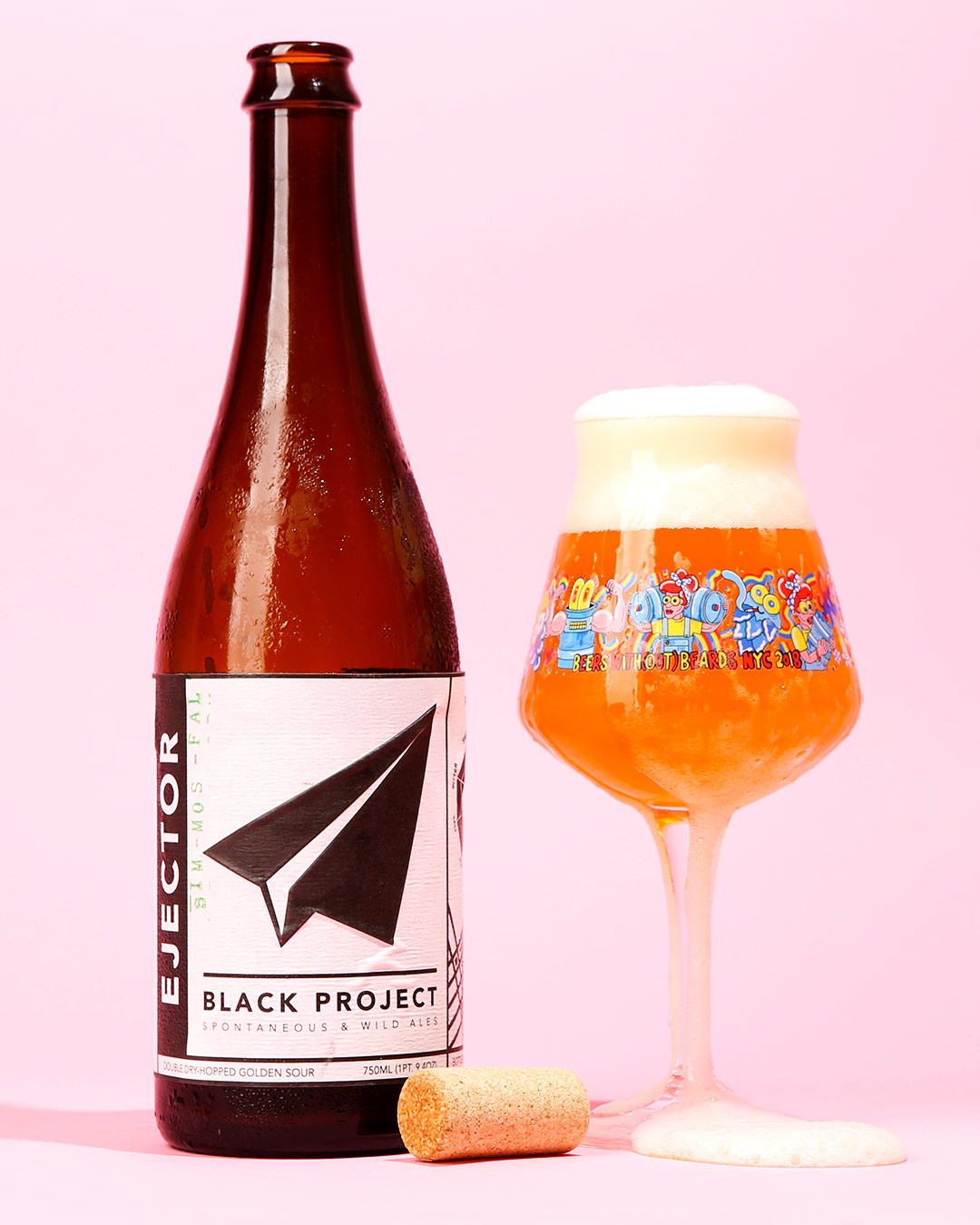 Nobody does spontaneous fermentation in Denver like Black Project. Originally called Former Future, the brewery made "clean" beer styles until their sour experimentation yielded two GABF medals, which inspired them to change their name and switch entirely to sours. Black Project is a must-visit for anyone interested in the tart and funky.
Cerebral Brewing
1477 Monroe Street | (303) 927-7365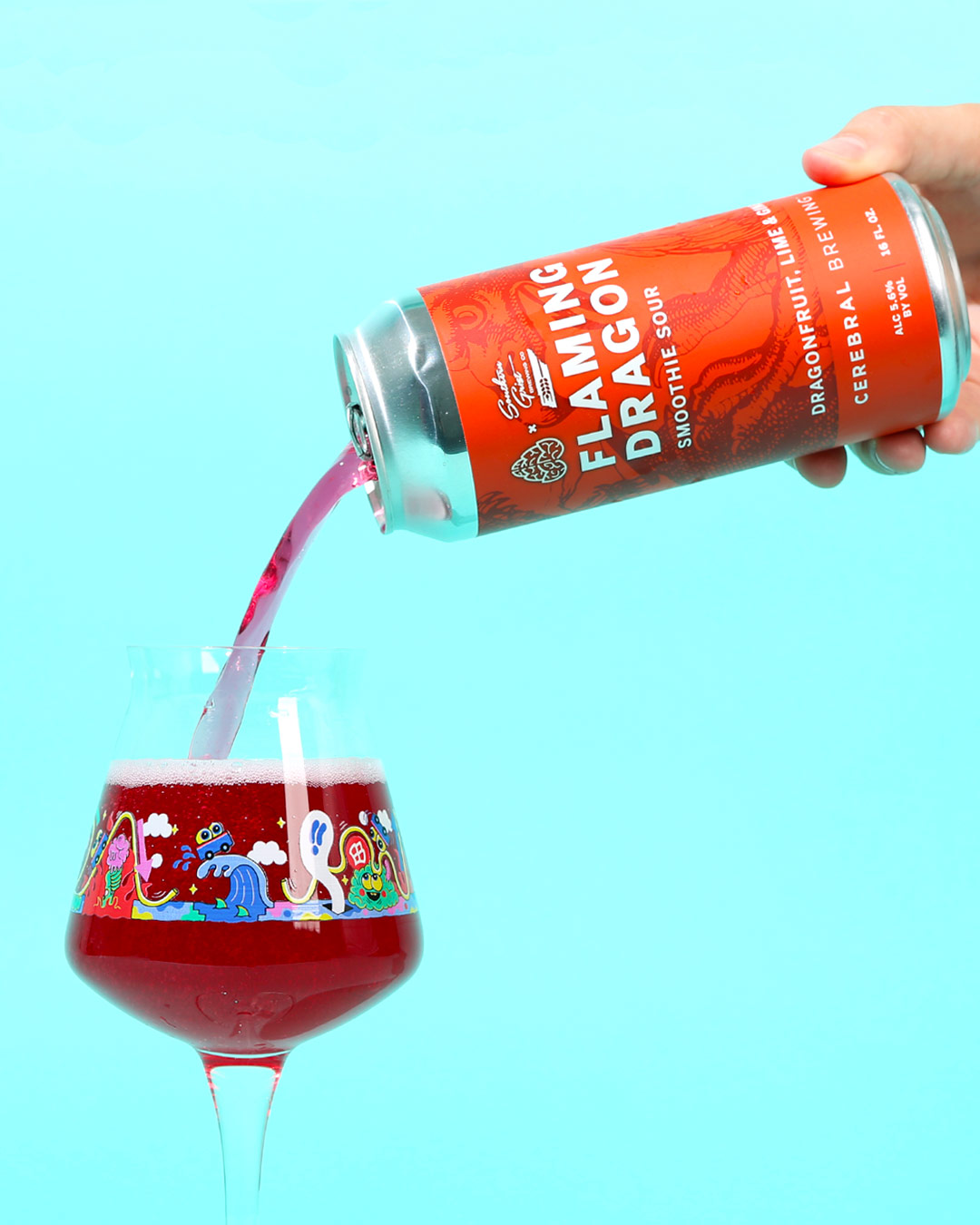 Cerebral has been pumping out big juicy IPAs and fruited sours, often with a fantastic collaborator. Pick up a few cans on your visit to the Cerebral taproom and enjoy one of their latest releases.
TRVE Brewing Company
227 Broadway #101
TRVE Brewing makes hardcore beer. What's more metal than killer farmhouse ales and grisettes? Nothing. TRVE should be one of your top destinations on your trip to Denver; there's bound to be a crazy night at the TRVE taproom featuring amazing beer and heavy metal music.
Great Divide Brewing Co.
2201 Arapahoe St | (303) 296-9460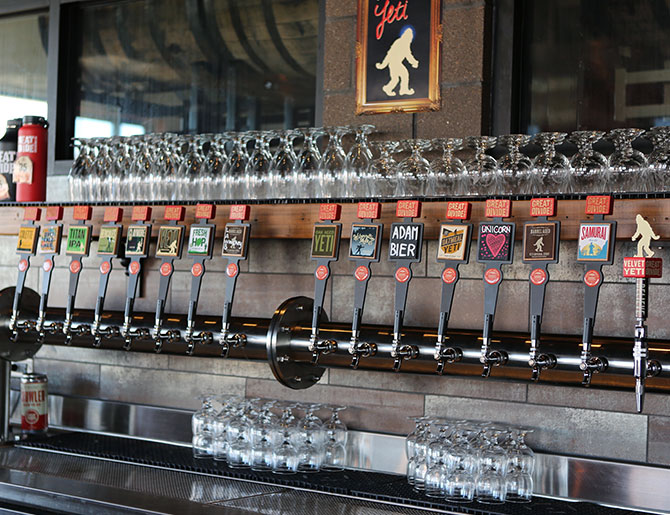 Great Divide has been a staple in the Denver brewing scene since the 90s. Founder Brian Dunn has been brewing a wide variety of styles from sessionable IPAs to thirst-quenching radlers to the Yeti series of rich stouts. Recently, Great Divide has expanded its Wood Werks barrel-aging program, putting out exciting offerings like a Brown Rye Ale and Belgian-style sour. Great Divide also worked with Jameson on The Smoothness, an 8.7 percent ABV dark lager that was aged in Jameson Caskmates barrels, as well as the brand new Knock Out Ginger Saison, a saison aged in Jameson Caskmates barrel, which is a clever twist on the signature Jameson, ginger, and lime cocktail.
Baere Brewing Co.
320 Broadway | (303) 733-3354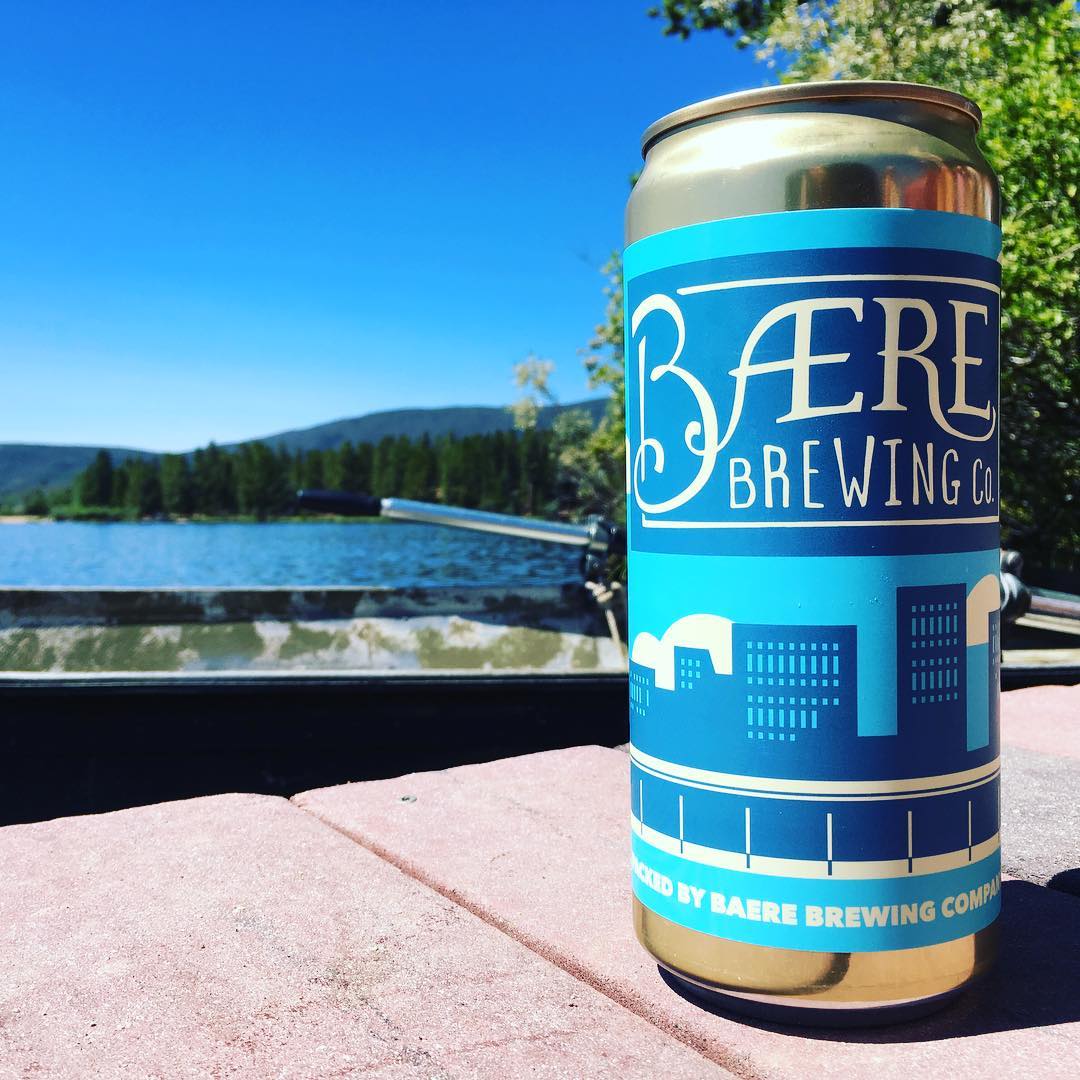 We decided to let you in on a little secret. Baere is one of the hidden gems of Denver's beer scene. It's a teenie, tiny brewery but Baere, located in Baker District, is brimming with exquisite and thoughtful beers. Check them out but don't go telling everyone!
The Best Beer Bars in Denver
Atomic Cowboy
3237 E Colfax Ave | (303) 377-7900
This neighborhood bar just up the street from Cerebral hosts two restaurants: Fat Sully Pizza and the Denver Biscuit Company. From the former, you can get big New York-style slices; from the latter, fresh-baked buttermilk biscuit sandwiches. Expect a wait, but you can always pass the time with a few beers.
Falling Rock Tap House
1919 Blake St | (303) 293-8338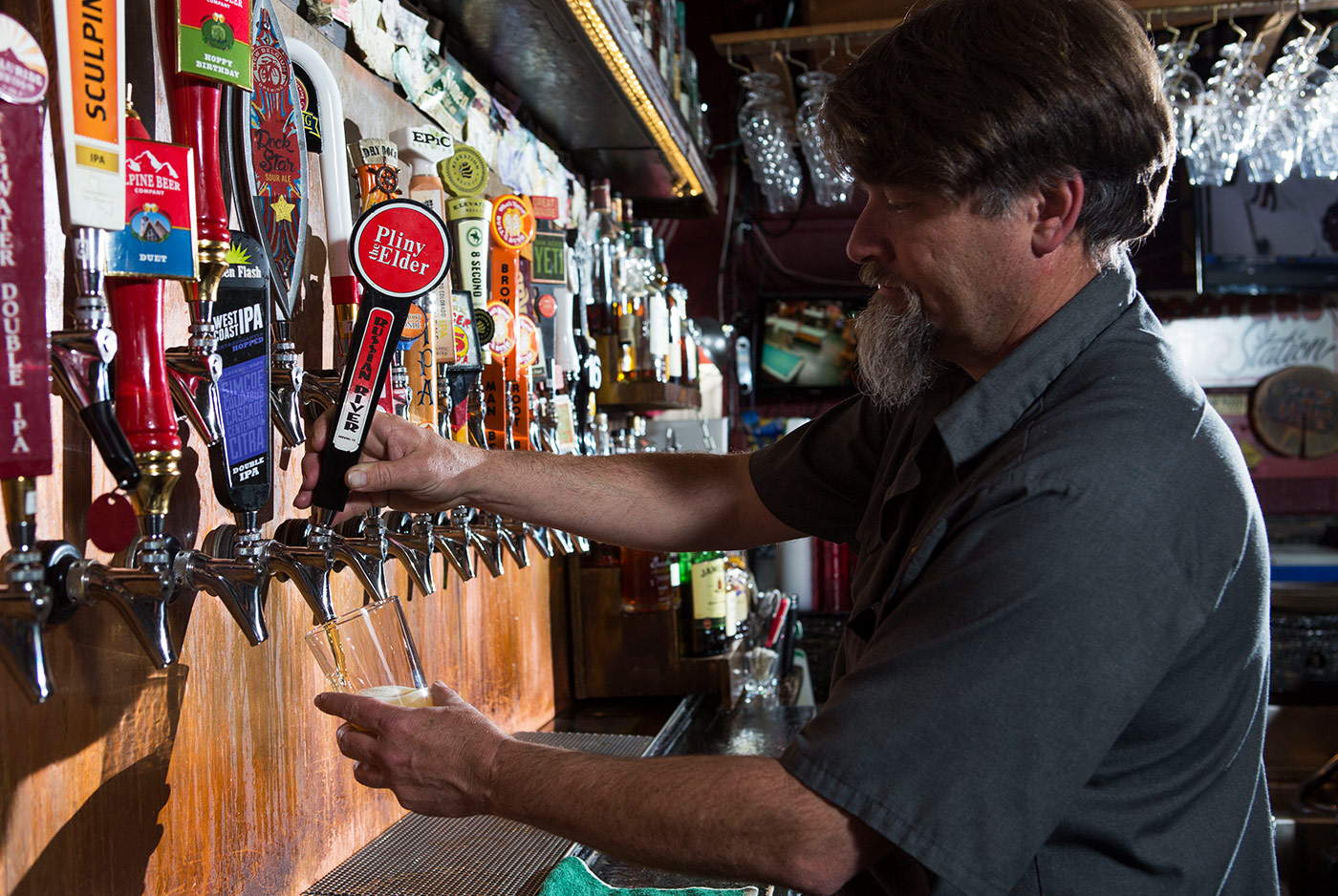 This is the OG beer bar in Denver. With over 75 beers on tap and plenty more in the bottle cellar, there are limitless options at this beer-lovers haven. You can expect them to have plenty of events leading up to and during GABF for swing by for some specialty brews and good times.
Finn's Manor
2927 Larimer St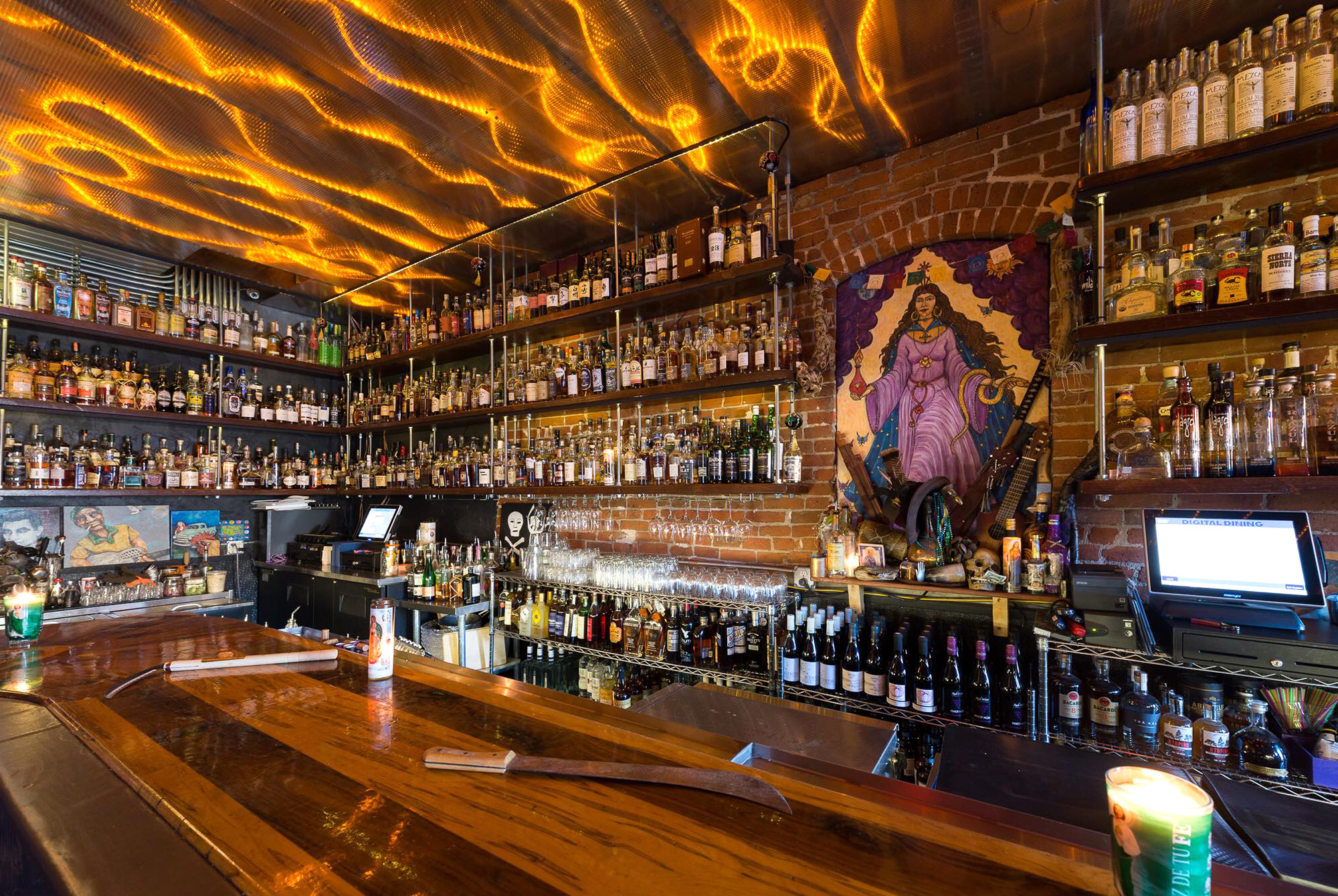 Finn's Manor in the vibrant RiNo neighbor offers amazing cocktails plus a solid, curated tap list. Plus, Finn's Manor also serves as a food truck pod with some of the best food trucks in the city stopping by. Swing by for a bite and a brew.
Goed Zuur
2801 Welton St | (720) 749-2709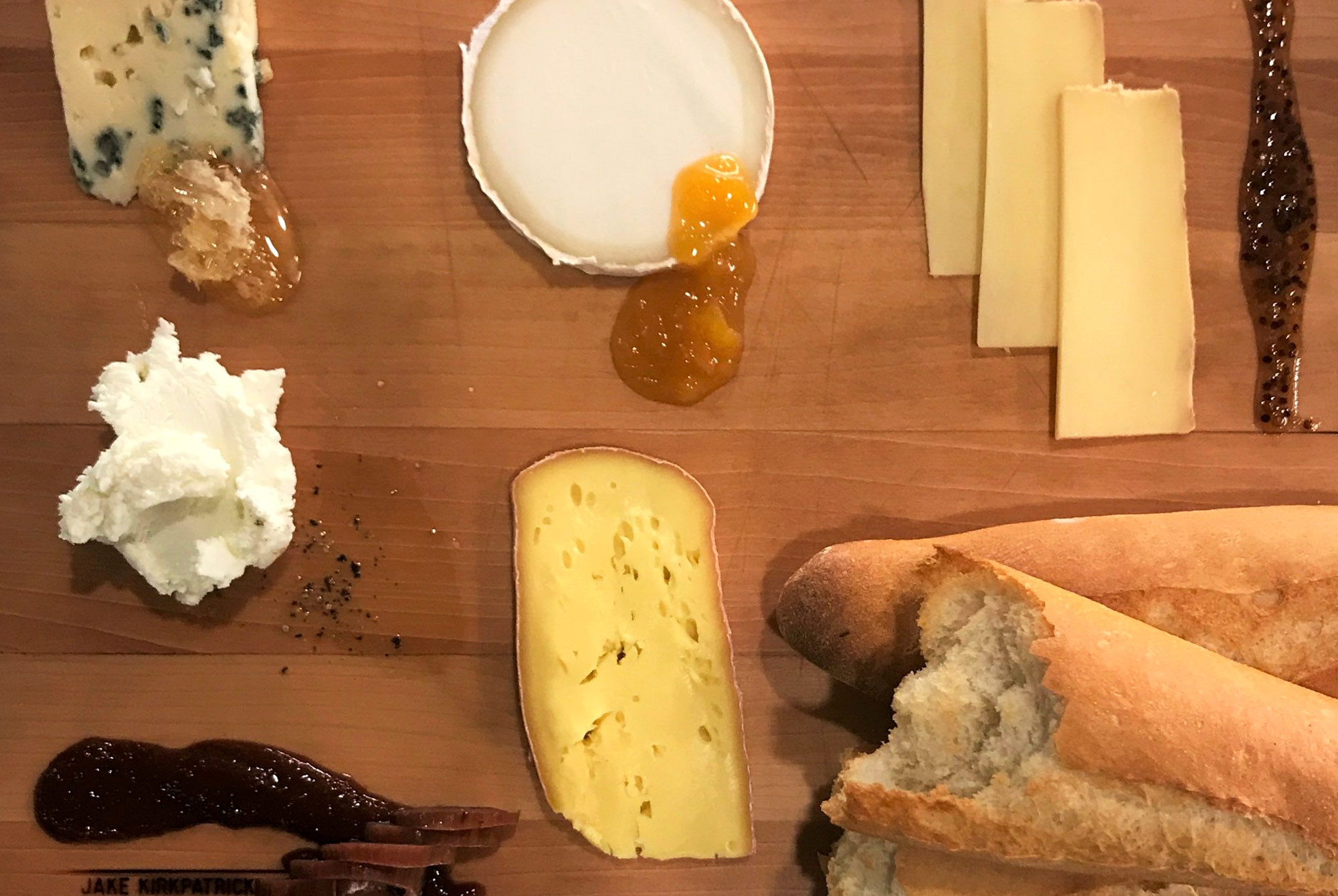 Goed Zuur in Denver's Five Points 'hood features some of the best sour beers in the world. On the food side, you'll find mouth-watering charcuterie boards. I'd recommend going for a dealer's choice and having the bar staff pick out a few cheeses for you.
Hop Alley
3500 Larimer St | (720) 379-8340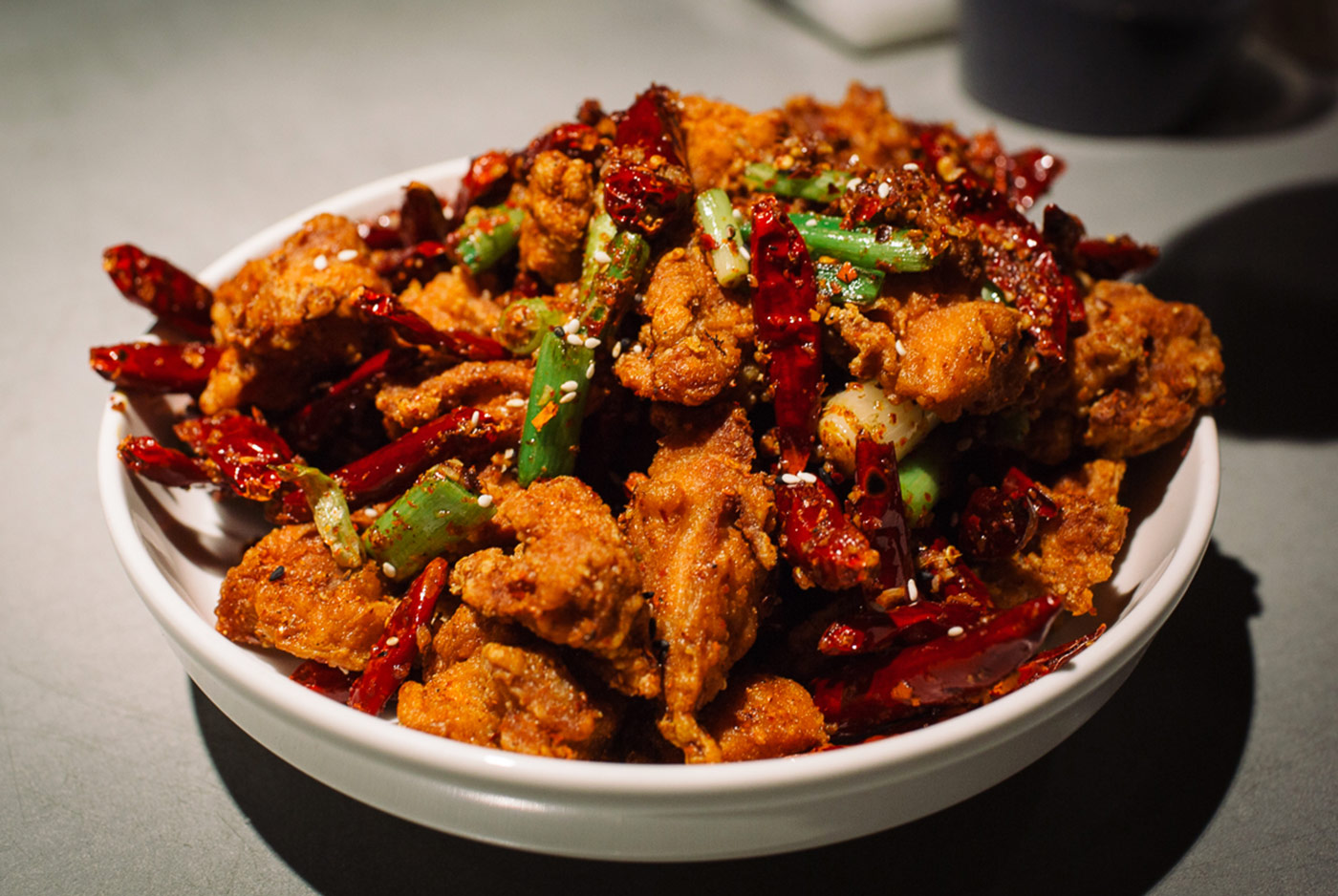 Located in RiNo, Hop Alley's menu features shareable Asian fusion dishes as well as a solid beer and cider lineup. The bar is cozy and inevitably turns into a party with dim lights and hip hop filling the restaurant. Go for the la zi ji and cold noodles, stay for the Saison Dupont and cider magnums.
The Best Restaurants in Denver
Acorn
3350 Brighton Blvd | (720) 542-3721
If you're visiting Denver, you can't miss out on Acorn, a rustic New American restaurant with a wood-fire grill. Never tried New American? Let chef Steven Redzikowski guide you. The menu changes seasonally so seek out whatever is fresh. You'll find us here for lunch.
Leven Deli Co.
123 W 12th Ave | (303) 325-5691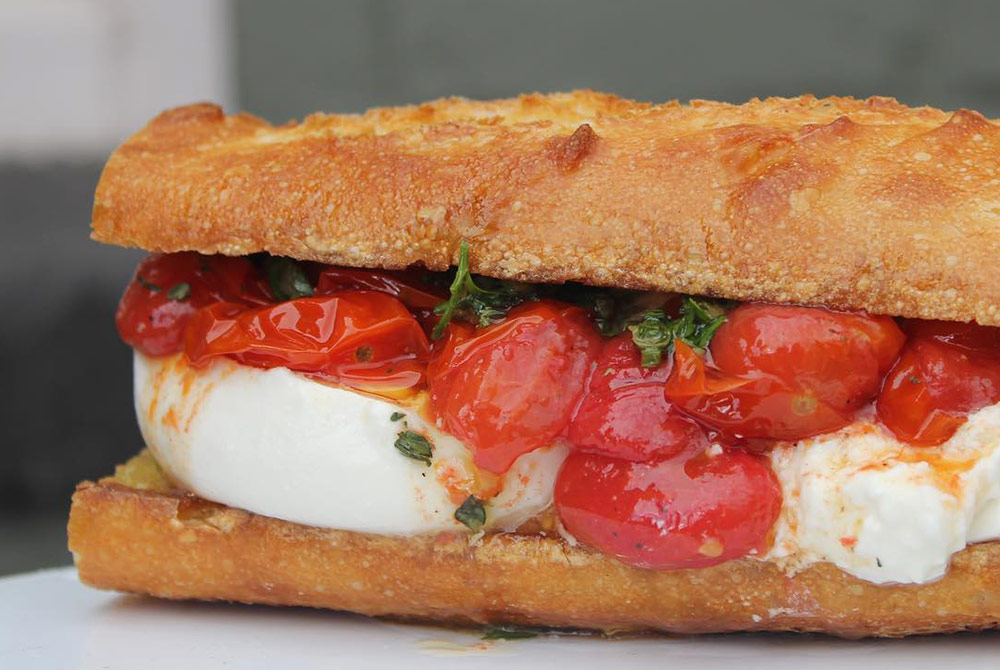 The Golden Triangle neighborhood Leven Deli Co. channels the classic American delicatessen. Snag a classic pastrami, with 12-day aged pastrami perfected by owners Luke Hendricks and Anthony Lygizos, or an Italian.
Biju's Little Curry Shop
1441 26th St | (303) 292-3500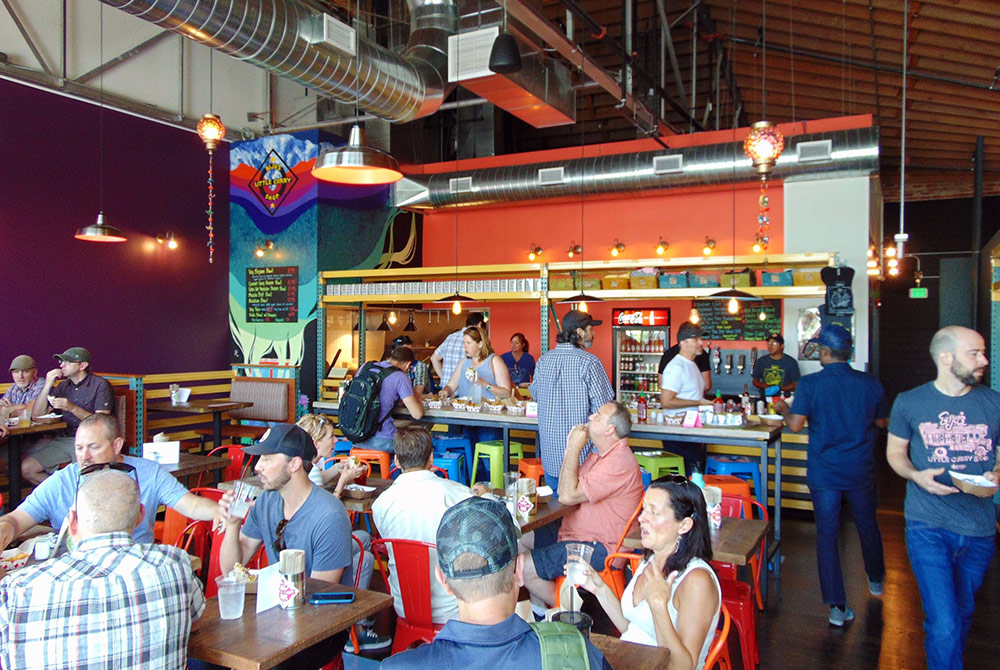 If you're looking for a quick bite, be sure to hit Biju's Little Curry Shop, one of the city's best spots for South Indian cuisine. The shop isn't huge (it is called the Little Curry Shop), but what it lacks in size it makes up for in personality and good, cheap food. After a day of heavy drinking, rebuild your strength with some spicy curry.
Super Mega Bien
1260 25th St | (720) 269-4695
Go for the amazing name and stay for the delicious food. SuperMegaBien serves up Latin American dim sum, drawing from Mexico, Puerto Rico, and Peru. Split a few of the rotating small plates or go for one of the family-sized dished like the pork shoulder.
City O'City
206 E 13th Ave | (303) 831-6443
City O'City serves vegetarian food that'll please even the pickiest meat eater. They're known for breakfasts (try "the saison" or the huevos rancheros with green chili), but lunch and dinner are just as good.
This article was sponsored by Jameson Irish Whiskey.