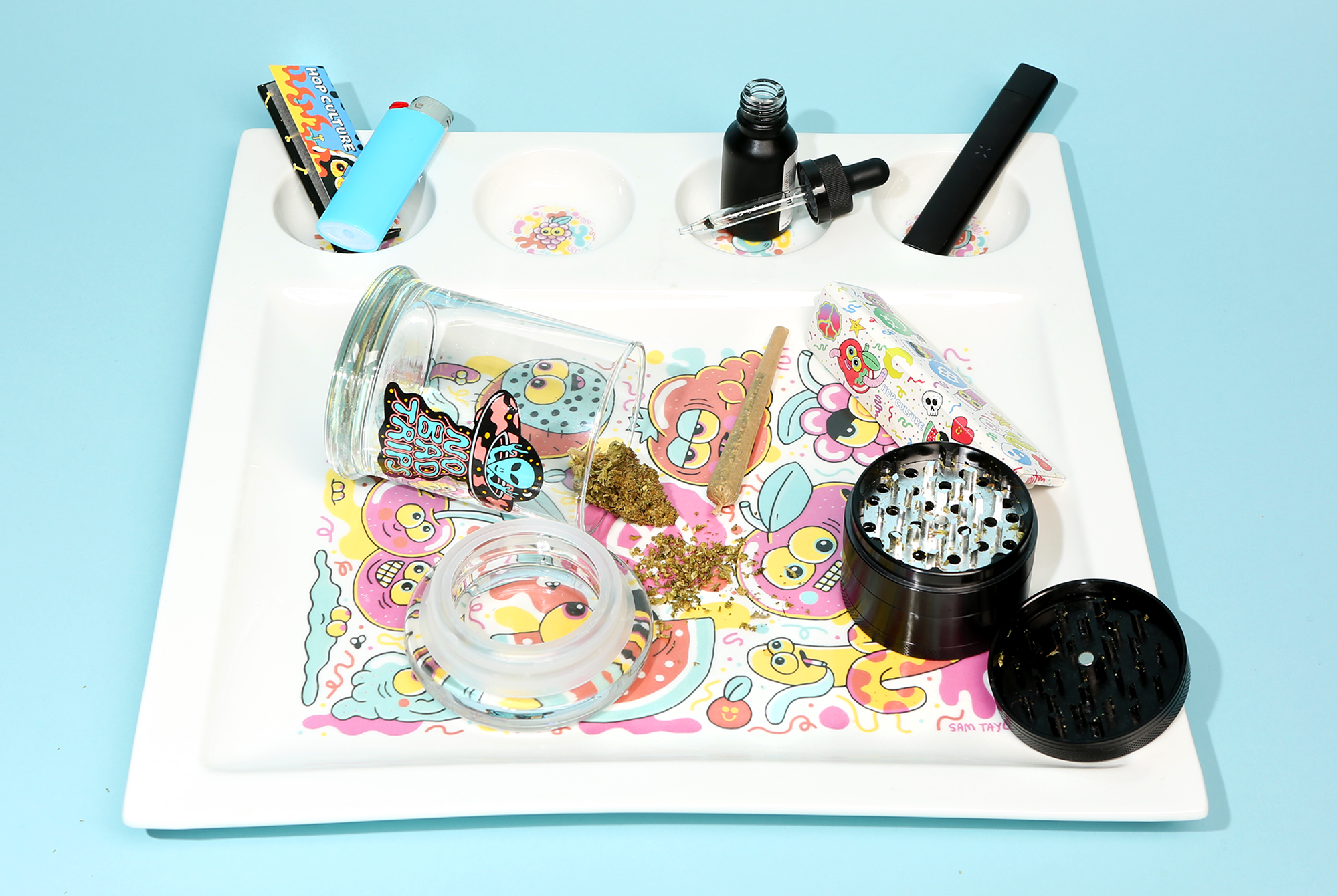 As most savvy folks know, today is the international holiday dedicated to all things cannabis. Once an underground date by the counterculture, it's become a cultural phenomenon celebrated by just about everyone from food publications to state legislators.
With cannabis culture becoming more mainstream, smart aesthetics and highbrow design are an integral part of weed accessories. Gone are the days of plastic bongs and those weird baja hoodies. Ceramic pipes, artful rolling trays, and chic vaporizers are part of the modern marijuana consumer arsenal.
Just as cannabis culture has evolved, beer culture has also seen a rise in artistic design. If you love craft beer, you probably have a cabinet stocked with sexy glassware, a drawer of colorful koozies, and a fridge covered in artful beer stickers.
Breweries like Hudson Valley and Halfway Crooks have invested in stylish merch and created a community that extends beyond the brewery. So too have cannabis brands. While marijuana delivery apps like Eaze (sort of like the Drizly of the weed world) or subscription services like Flowsent (like Tavour) can only operate in states that have legalized marijuana, their brands and accessories travel all over the country.
Below, we've put together a brief guide with twenty pieces of 4/20-friendly gear that caught the discerning eyes of the Hop Culture team. From geometric pipes to eye-catching papers, these display-worthy accessories deserve a spot in your home.
CBD Softgells
Joy Organics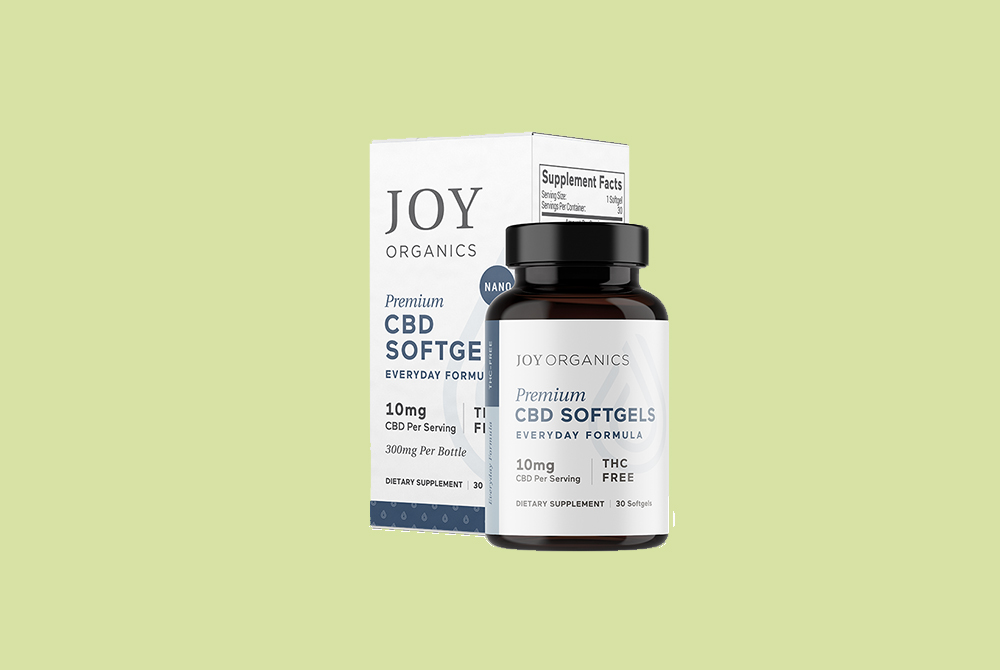 While marijuana isn't universally legalized in the US, CBD is fairly common throughout the country. Cannabidiol, a non-psychoactive ingredient in cannabis, is derived from hemp and is an essential component in medical marijuana. So, CBD has become an accessible form of pain and stress relief. If you're interested in trying a CBD product, we'd recommend starting here. We've found that the CBD Softgells from Joy Organics are an easy and effective way to get the benefits of CBD without the oily sensation of droplets or potential weird taste of some gummies or candies.
Herb Grinder
Platinum Grinders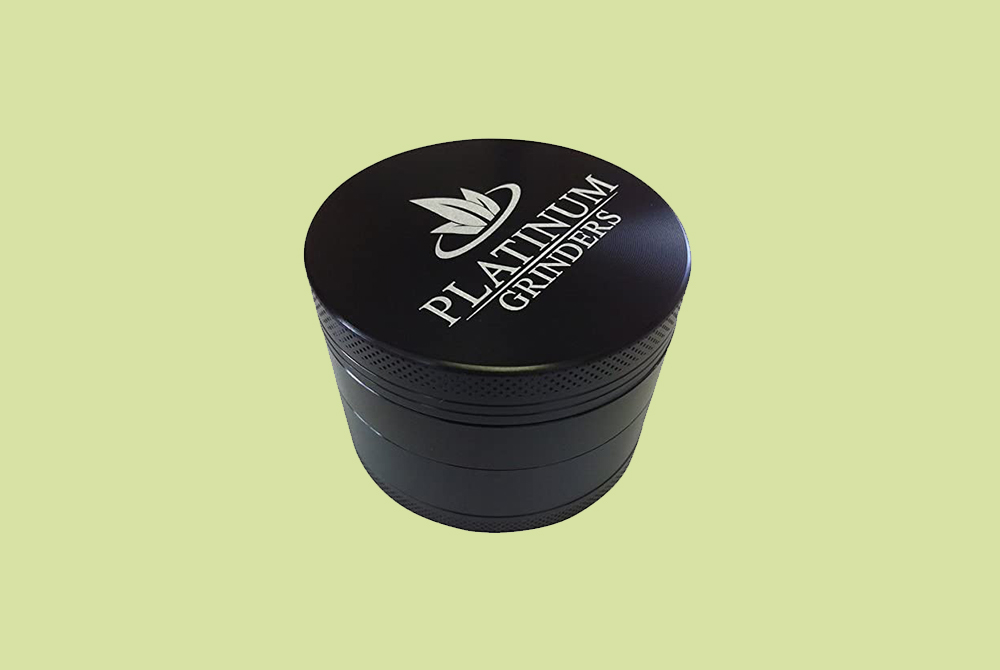 You've got some flower but don't want to spend half an hour pulling apart the bud with your hands. You need to invest in a quality grinder. While advanced smokers should look at the flawless Santa Cruz Shredder, beginners would do well with Platinum Grinders. Although it's not the sexiest option on the market, it gets the job done. Plus, at $12, it's a steal.
The Juicy Rolling Papers
Hop Culture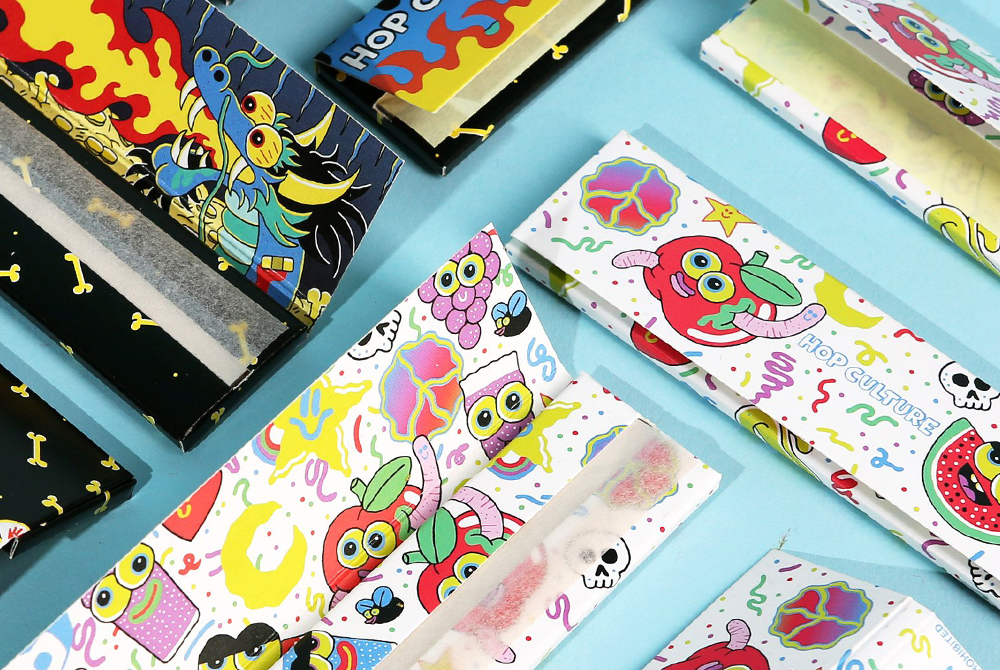 We designed these rolling papers with our friend and London artist Sam Taylor and they're still our preferred way to roll up. The papers themselves are 100 percent organic hemp. Just beware Zag the Drag. (Just kidding, he's a friendly guy.)
Smell Proof Pouch
Another Room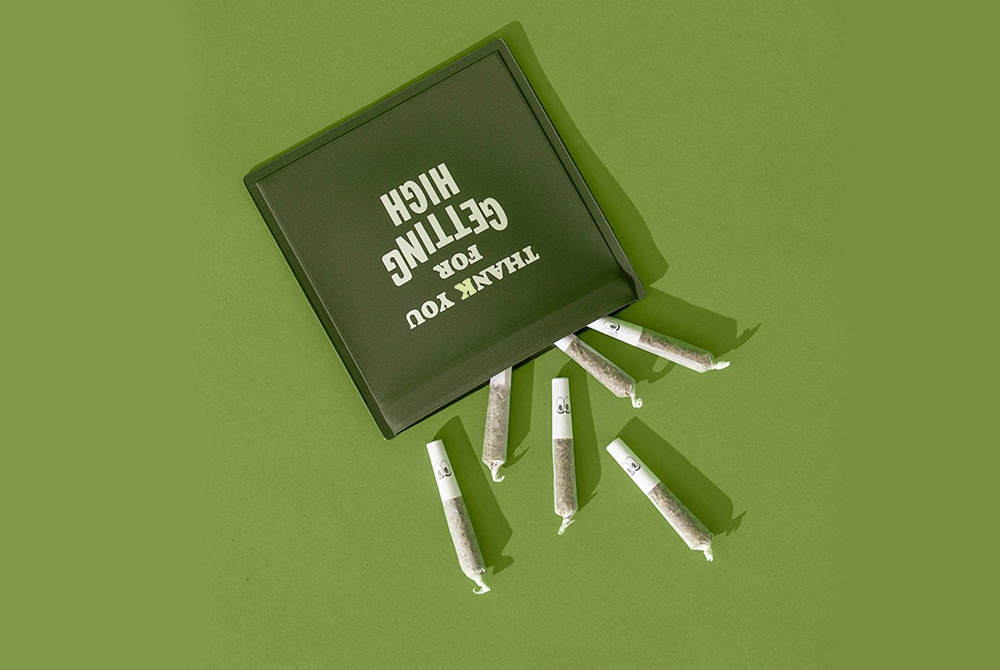 Who said discretion couldn't be stylish? While there are plenty of smell-proof pouches out there, this one from cannabis brand Another Room give your buds some chic storage. They take up the same space as an oversized wallet so you can comfortably bring your joints with you on the go.
How to Smoke Pot (Properly): A Highbrow Guide to Getting High
By: David Bienenstock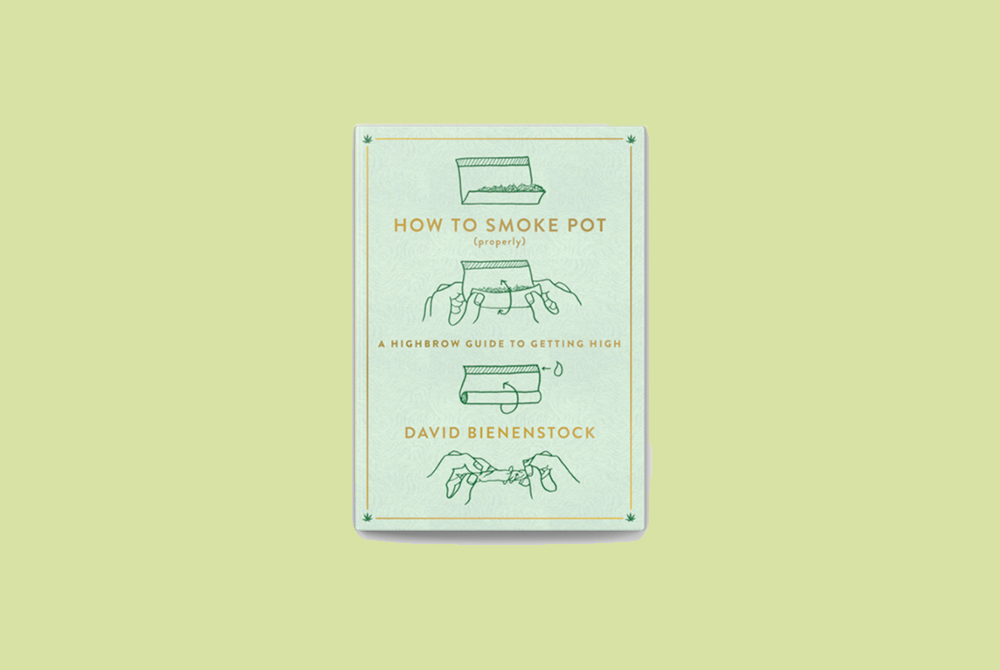 An essential read for any burgeoning consumer, How to Smoke Pot (Properly) from veteran cannabis writer David Bienenstock is the gateway to weed etiquette. Bienenstock goes beyond the clichés (though he does offer a handy guide to rolling a joint) and actually digs into the history, representation, and culture of cannabis.
Pax Era
Pax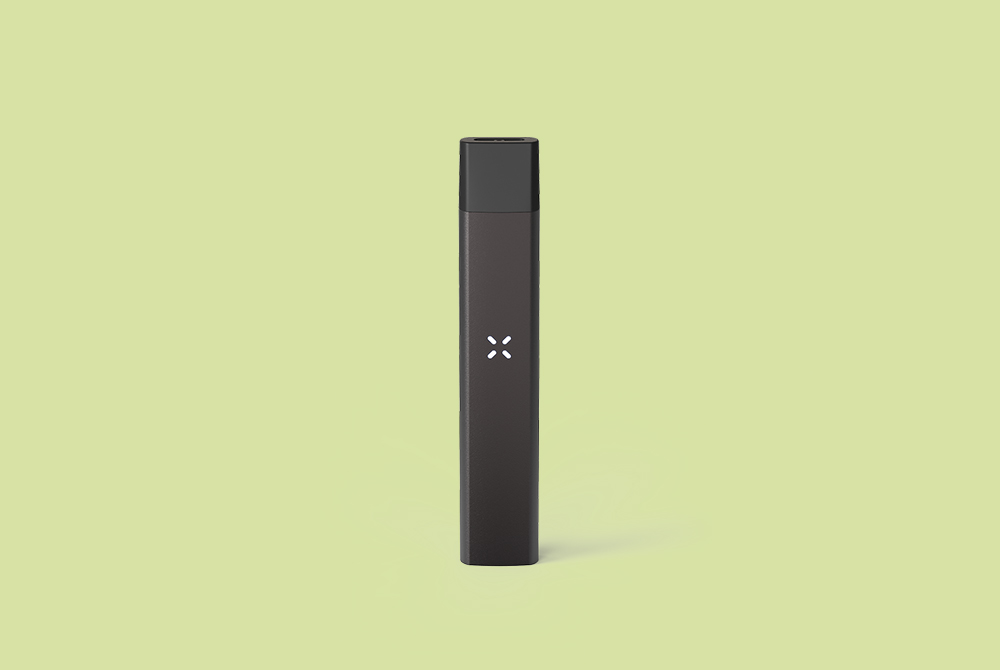 We published a full recommendation for the Pax Era as part of our Must Have series, but we'll reiterate that Pax's products are among the most effective and well-designed vaporizers currently available.
Breakfast Pins
Hop Culture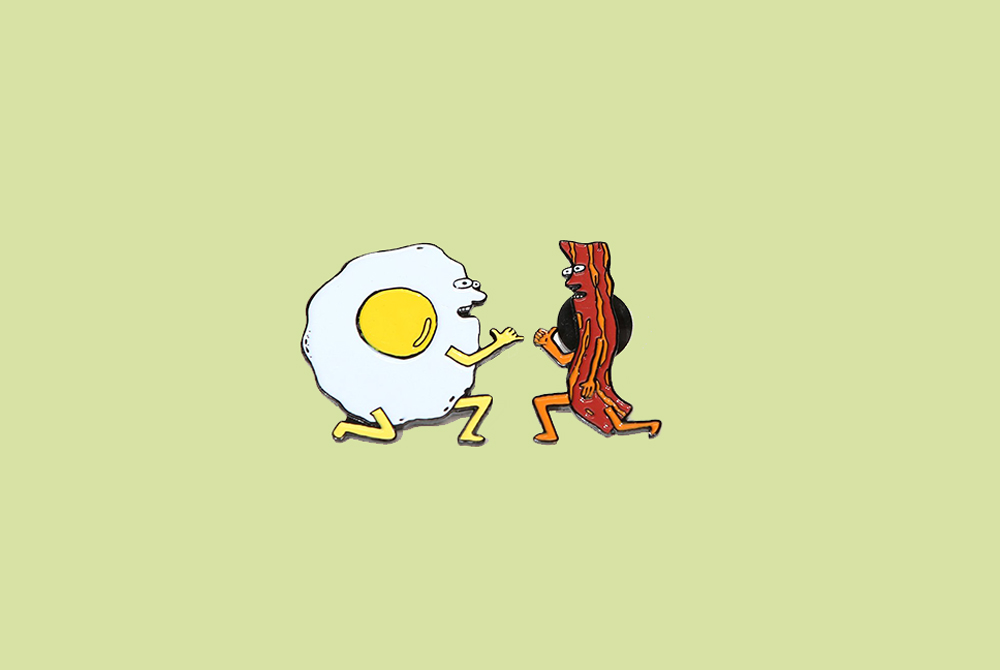 After Hop Culture's Juicy Brews Homecoming Craft Beer Festival in September 2019, we launched our own countercultural gathering, a kegs-and-eggs breakfast in Pittsburgh's Schenley Park. To commemorate the occasion, we had our friend // resident Hoof Hearted Brewing artist Thom Lessner create us these set of pins. Although they can be purchased individually, we recommend the set to anyone who wants breakfast-for-dinner every week.
Pleasure to Treasure Shirt
Old Pal Provisions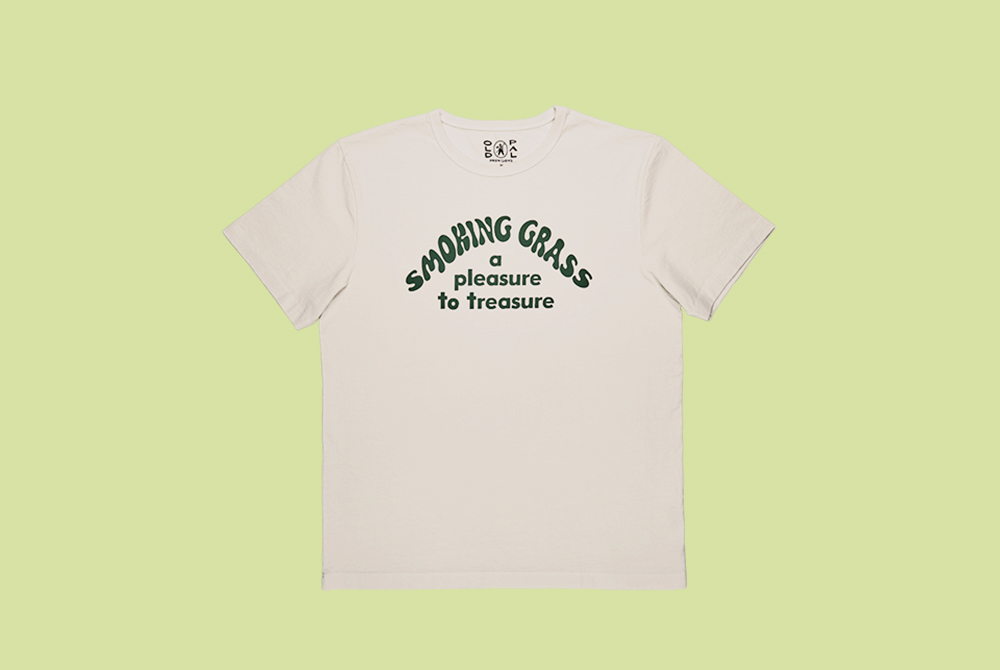 Old Pal, one of our favorite cannabis brands, knows that you don't have to sacrifice style as a stoner. Not only does Old Pal provide a quality product found at many a California dispensary, but their merch department offers some stellar gear, as well. The Pleasure to Treasure tee is an instant classic. Clean, nostalgic, and extremely chill, this shirt deserves a spot in your dresser.
Black Sands on Vinyl
Bonobo (aka Simon Green)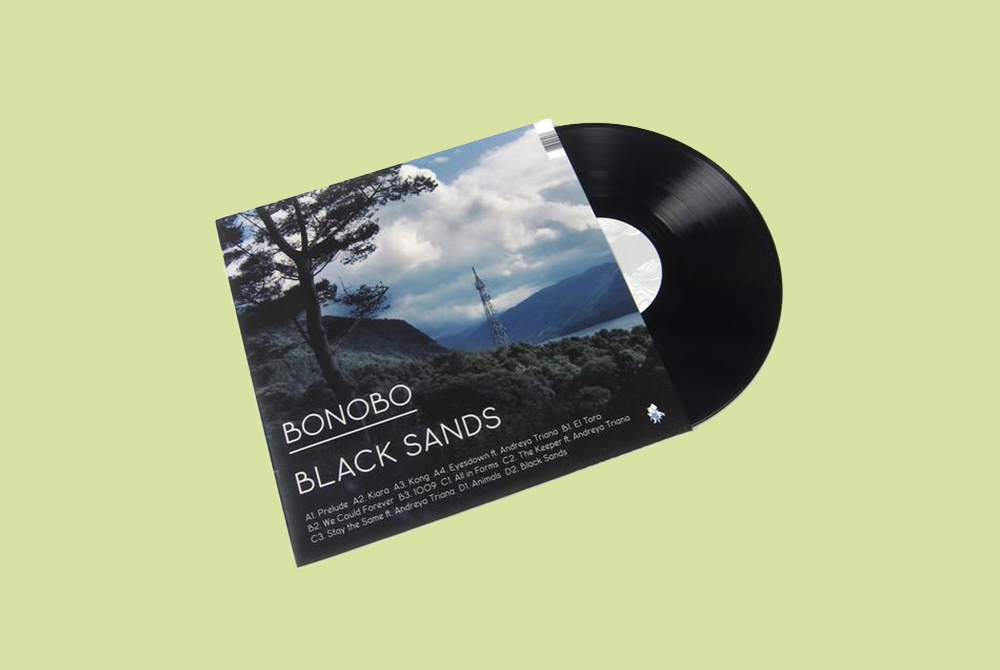 When you've had a few puffs of a joint (or a pen, or whatever the kids are using these days), few things are as enjoyable as listening to a terrific album. While your parents might've chosen Pink Floyd's Dark Side of the Moon — a terrific album, to be sure — we're opting for something a little more contemporary with Black Sands, the fourth album from multi-instrumentalist Simon Green. Described as "super chill and ethereal," this one is bound to bring up some emotions. For bonus points, pick up a record player and run the vinyl.
Smell Proof Container
HIDE Stash Jar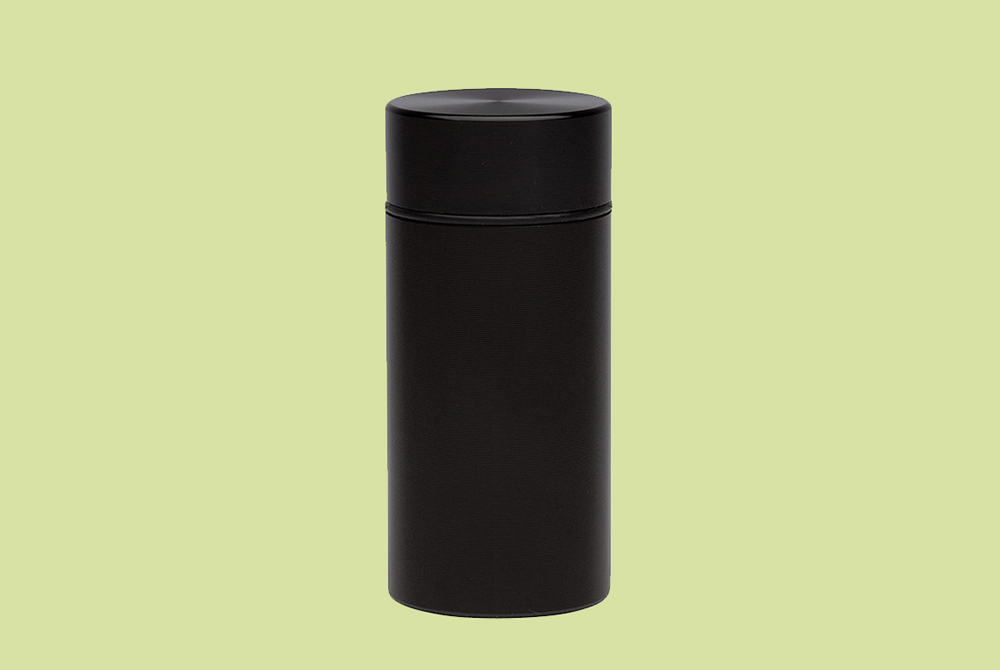 While we rely on Another Room's pouch for our joints, flower deserves a proper home. We highly recommend a tightly sealed jar to properly stash your bud. A step up from the mason jar, this smell proof container from HIDE is classy, understated, and won't draw too much attention on your bedside table.
Organic Vegan CBD Gummies
Karma Not Pharma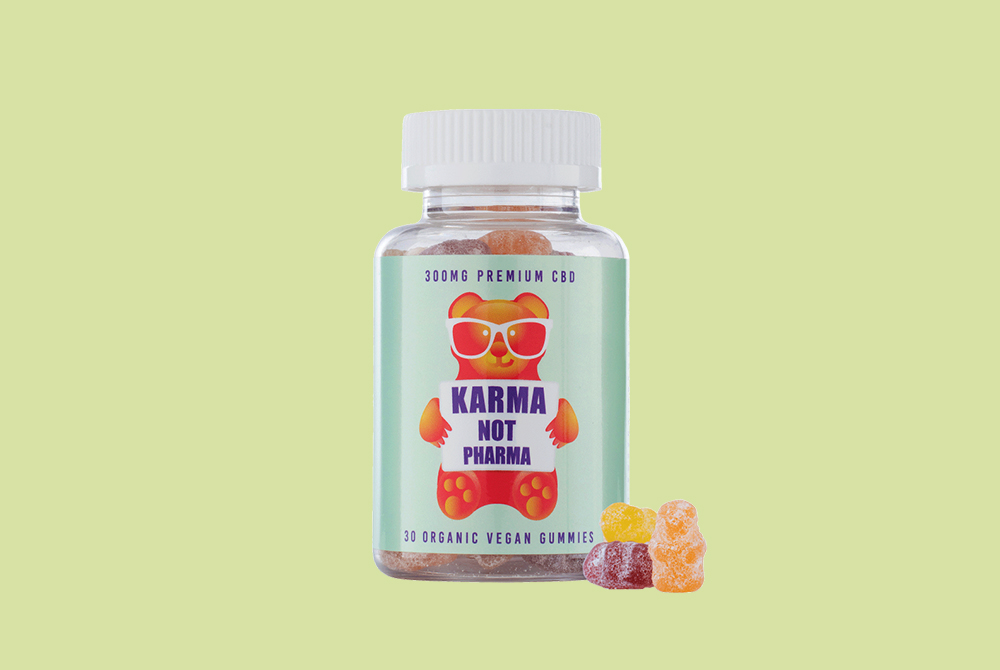 Flinstone Vitamin Gummies are all grown up. The CBD Gummies from Karma Not Pharma are vegan, organic, and whimsical. Karma Not Pharma doesn't use artificial sweeteners and each gummy bear is third-party lab tested. Stash a bottle in the kitchen cupboard and give your morning some relaxing calm, or take one at night to chill out at the end of a long day.
Ying Yang Wordmark Hat
Studio A-Ok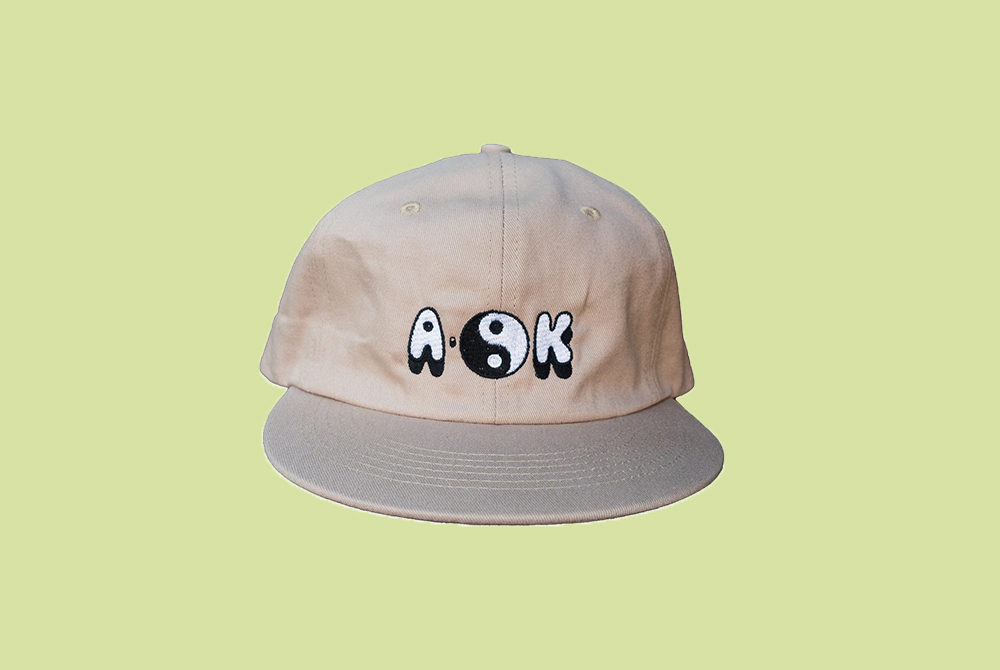 Vancouver's Studio A-OK has been elevating weed style for years with grail-worthy streetwear and highbrow cannabis accessories. The Ying Yang cap is a Studio A-OK classic and — in addition to our own sexy dad hat — remains one of our favorite pieces of headgear.
Juicy Valet Tray
Hop Culture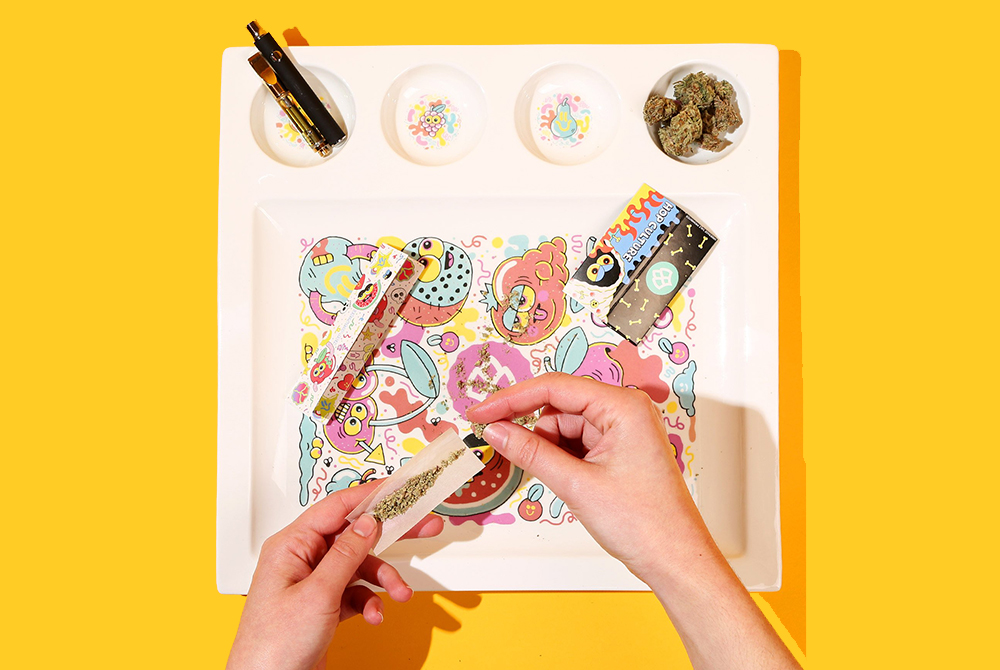 One of the first pieces of Hop Culture merch ever created, the Juicy Valet Tray is multi-functional. Of course, it can (and should) be used for rolling joints. But when your parents visit, cover it in change or fill one of the four indentations with hummus. Bam! It's a fancy plate. With only forty-eight ever created, the Juicy Valet Tray is a collector's item that's sure to start a fun conversation.
Sparkling CBD Drink
Recess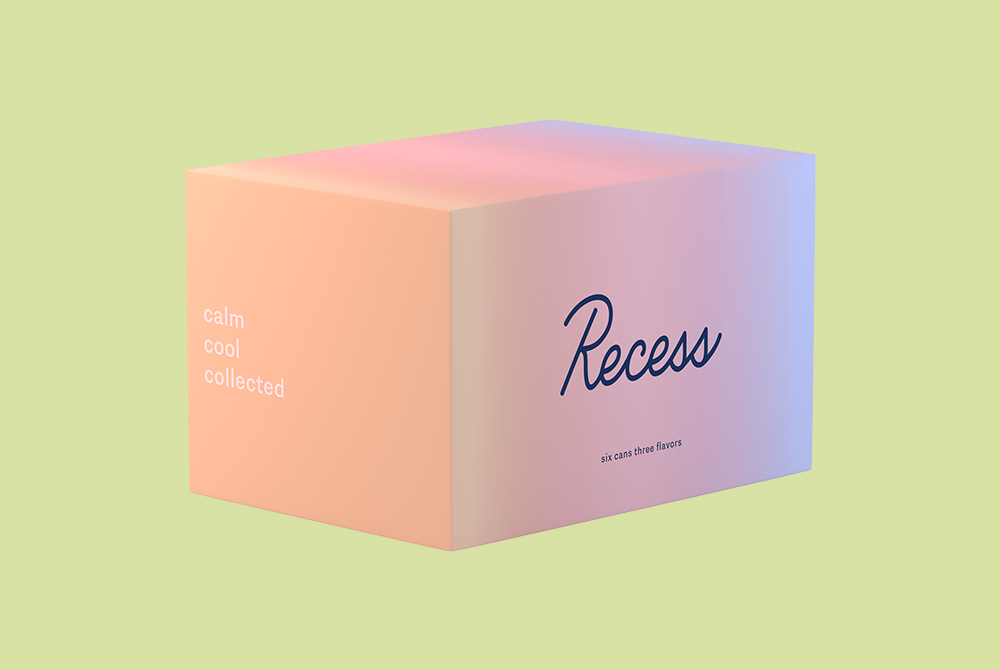 Started in New York City by founder and CEO Ben Witte, Recess is a branding-heavy, Millennial-forward beverage brand that makes a variety of sparkling CBD waters. Although flavors like "Blackberry Chai" and "Peach Ginger" beg to be consumed, the cans would look just as good on a shelf as they would in your fridge. For those who can't make decisions we recommend The Sampler, a six pack that includes all of the company's flavors.
Pop Top Stash Jar
Killer Acid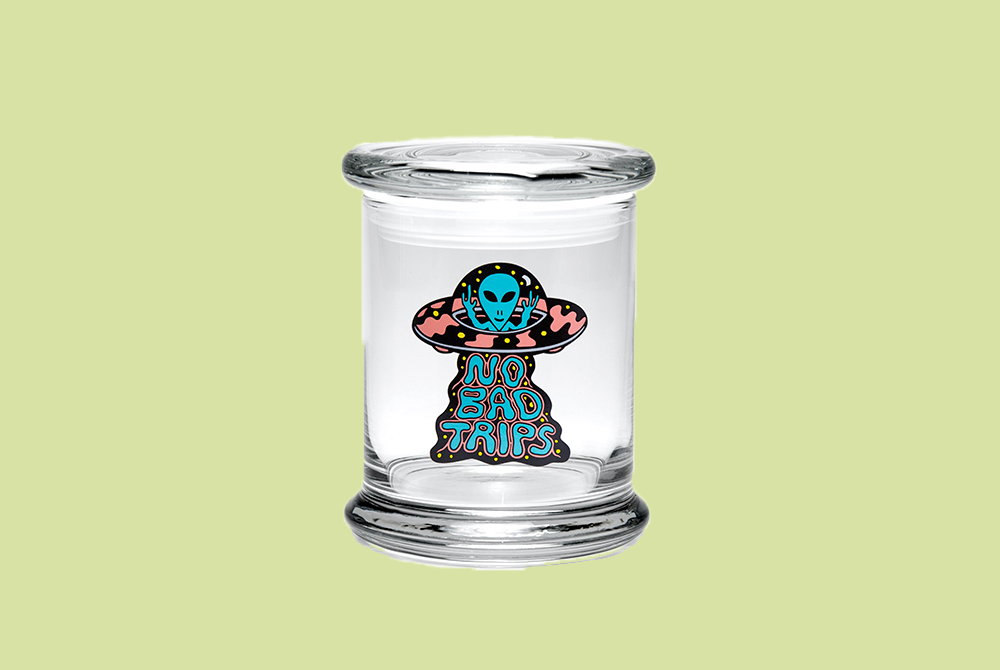 When he's not crushing Instagram or creating awesome merch, Killer Acid aka Rob Corradetti can be found designing posters for Hop Culture's West Coast festivals. When you visit his site, you'll see why we love working with him. Rob's talent for combining hilarious design with bold, bright colors is most evident in his pop top stash jars.
CBD Oil Drops
Manitoba Harvest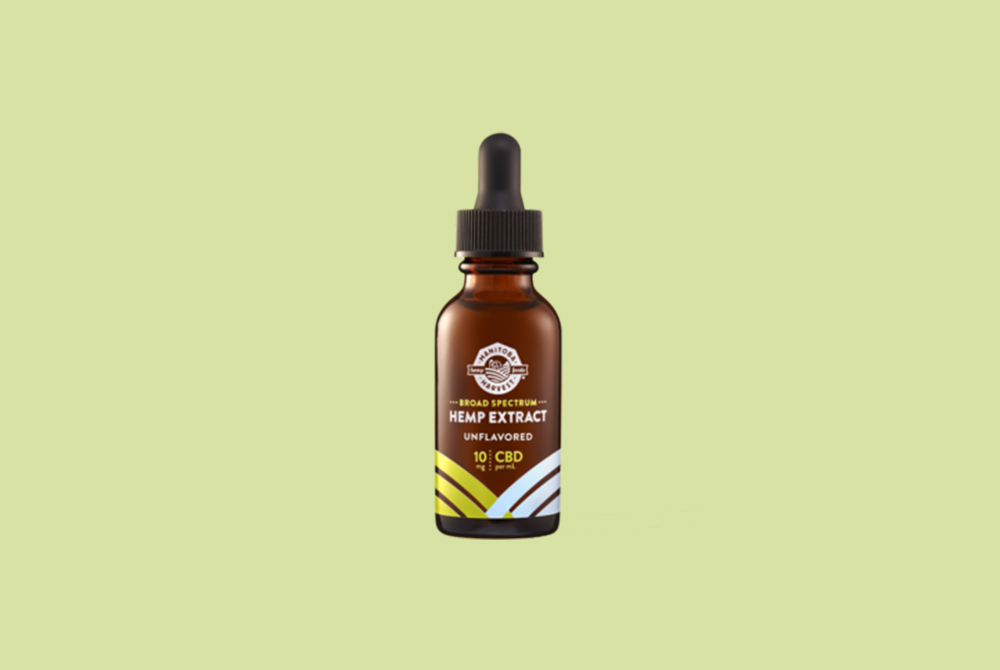 As one of the most respected hemp companies in the world (and a certified B Corporation!), you can trust Manitoba Harvest to provide a quality product. Made with organic MCT and peppermint oils, this 300mg bottle is our recommendation for the purists who like to ingest their CBD as a tincture.
Buy Now: $25 (60% Off with Code APRIL60)
Matchbook
High Totem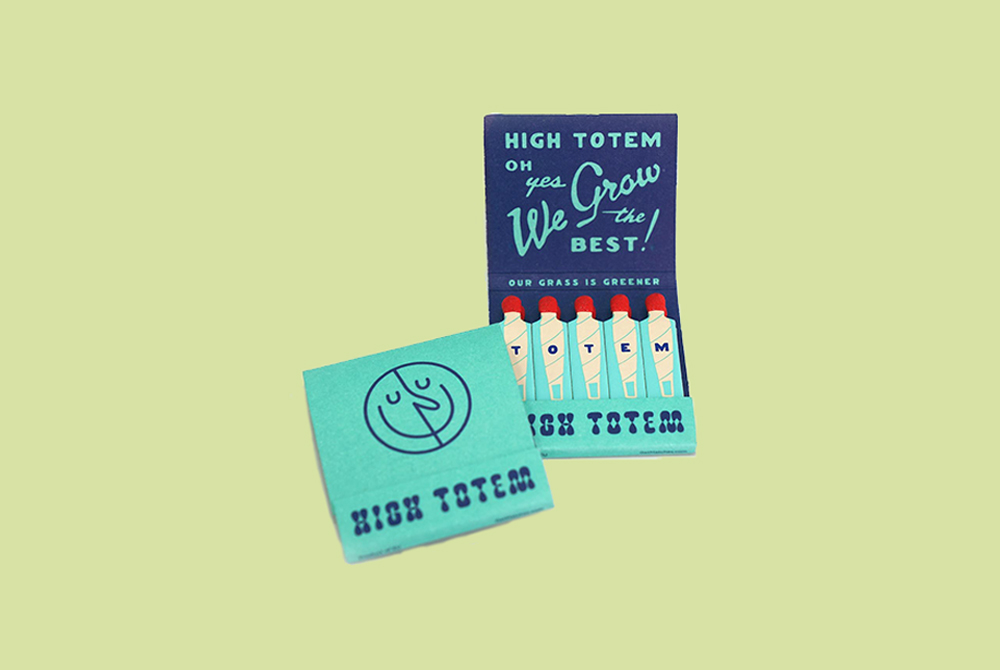 With all of the terrific cannabis technology at our disposal in 2020, the humble match has become a thing of yesteryear. Which is a shame, because these vintage matchbooks from cannabis brand High Totem are glorious. At only $1, these High Totem matches are perfect for the classy smoker who doesn't take him or herself too seriously.
Tanjun Pipe
Laundry Day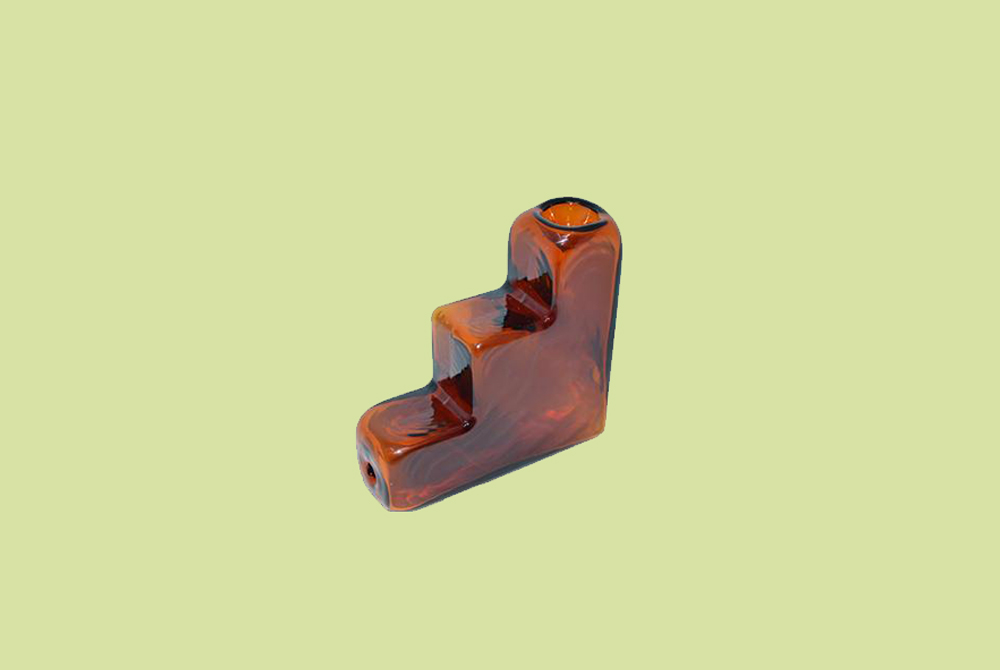 Tanjun means "simplicity" in Japanese, and these pipes from 70s-inspired design studio Laundry Day are an awesome, pure expression of the word. Measuring about three inches on each side, these glass beauties are an essential piece for any cannabis-loving minimalist. Available in six colorways, including green, teal, pink, brown, purple, and clear.
Cannabis Odor-Eliminating Room Spray
Veil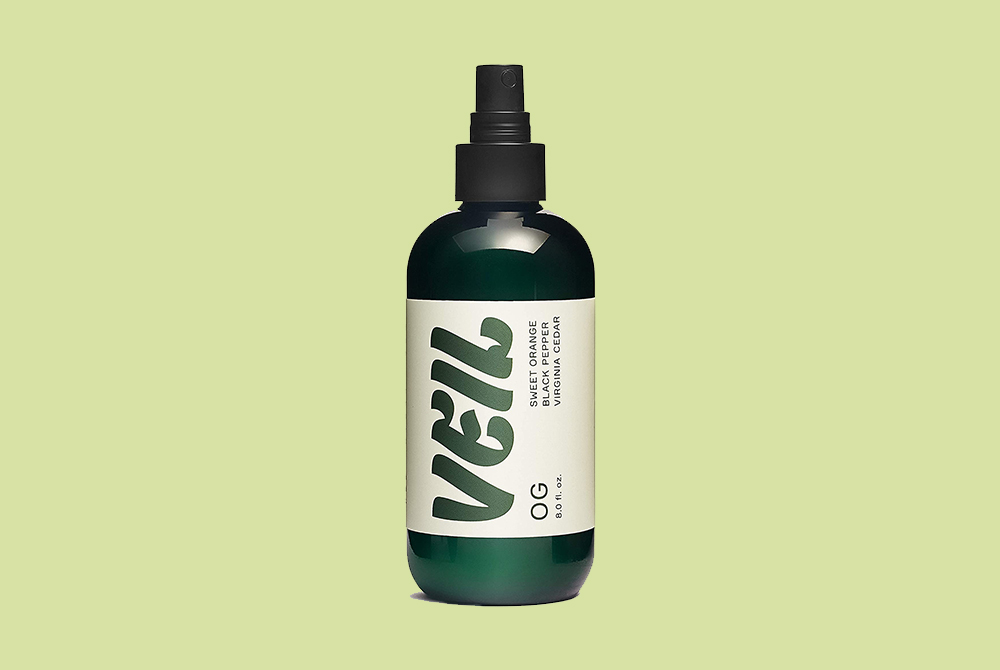 Loud and proud has its place, but when you need to opt for more discreet consumption, this room spray is specifically designed to eliminate the odor of pot smoke. With hits of sweet orange, cracked black pepper, and Virginia Cedar, this spray is perfect for dorm rooms or nosy neighbors, or really anyone who wants to smell like the Great Outdoors.
Pleasure Point Bong
Summerland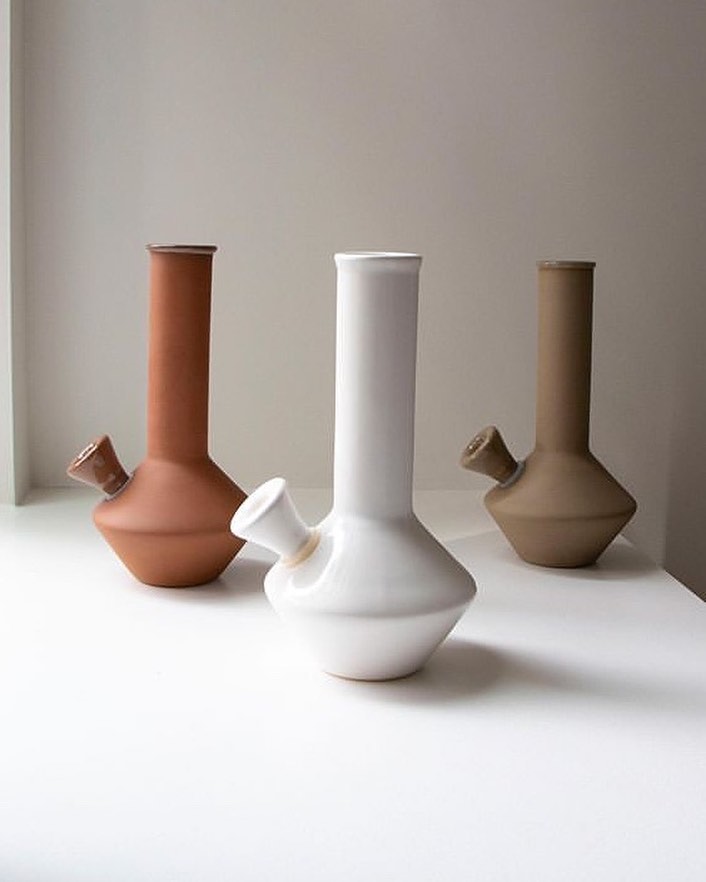 Measuring ten inches high by four-and-a-half inches wide, the Pleasure Point Bong from San Francisco-based Summerland is a sophisticated alternative to the cheap piece of glass you had in college. Handmade with food-safe glaze and ceramic, it's a piece of art that any professional would be proud to display. At $225, it's one of the more expensive items on this list, but damn if it isn't classy.
Unless otherwise noted, all of the products featured on Hop Culture are independently chosen by our editorial team. However, Hop Culture may earn a commission from purchases made through affiliate links on the site.
Liked this article? Sign up for our newsletter to get the best craft beer writing on the web delivered straight to your inbox.