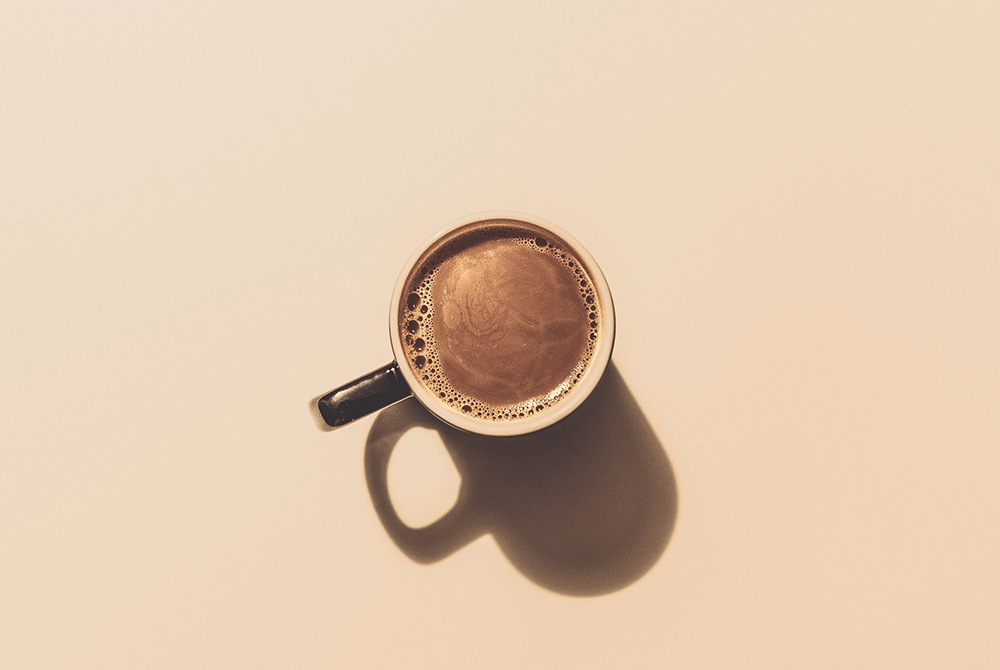 For coffee lovers, this sentiment always rings true: You can never have too many mugs.
It's always exciting to add a new tumbler to one's collection. Mugs have the potential to tell a story of a place you've been or even solve a problem you constantly face (hello keeping coffee hot or cold for hours at a time). These tiny vessels have such a huge responsibility….holding the precious caffeinated liquid we all love to drink.
With that in mind, we've paid homage to the humble mug. From a mug perfect for iced coffee lovers to those who prefer a nice cup of hot coffee on a cold winter morning to one from our favorite local coffee shop, we picked the 10 best mugs for you, a fellow coffee lover.
For the Office Coffee Drinker
MiiR 12oz Insulated Camp Cup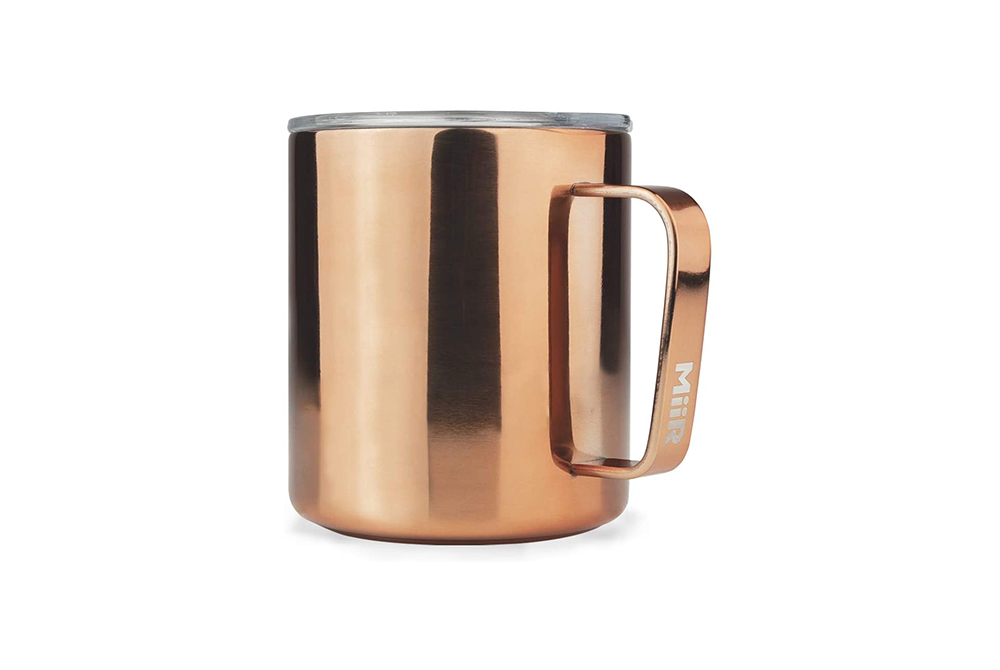 I'm sure we all know at least one coworker in the office that takes five trips to the coffee maker in the break room. With MiiR's insulated camp cup, you can comfortably keep your coffee hot and ready to drink at your cubicle. No need to cry over spilled coffee during meetings with this mug. Plus, it's also good for those meetings in the wilderness around campfires!
For the Beer Loving Coffee Drinker
EcoVessel Double Barrel Mug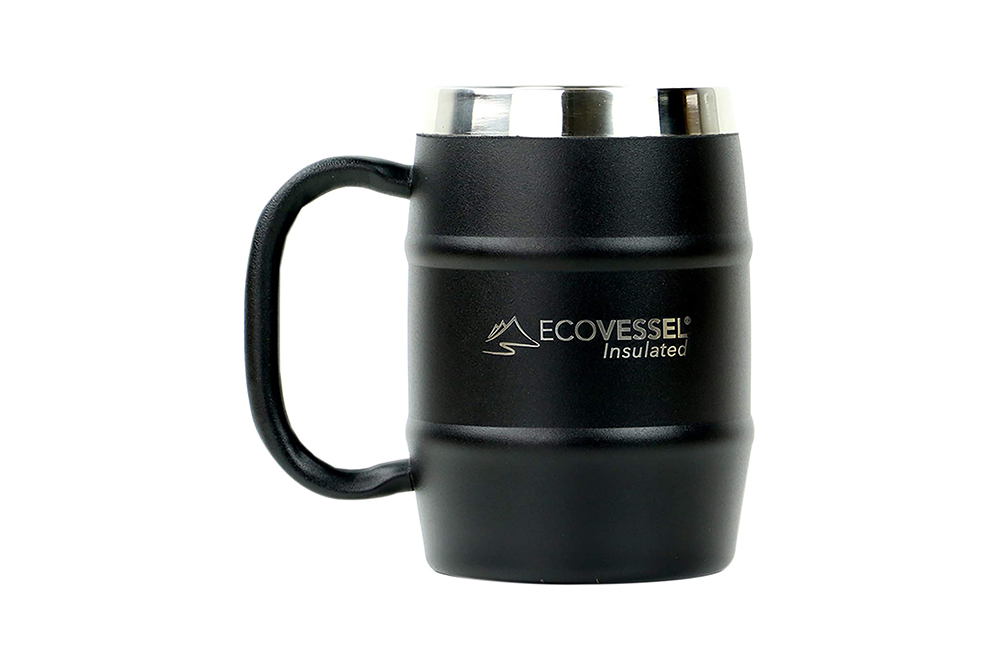 If your two favorite drinks are beer and coffee, this is the perfect mug for you. EcoVessel makes a line of growlers rugged enough for the outdoors and durable enough to protect the liquid inside. They've applied that same technology to a line of coffee mugs. Whether it's a hot coffee in the morning before work or a cold beer at night with friends, this mug will give you the best of both worlds.
For the Friend that Wants a Unique Mug
notNeutral Lino Mug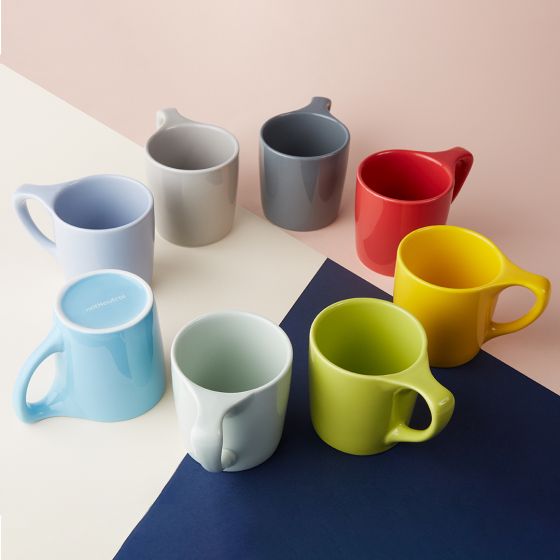 Make your morning coffee a little more exciting with notNeutral's Lino mug. Our Managing Editor John Paradiso first discovered notNetural's ergonomic line of glassware during a visit to the coffee shop Fox in the Snow in Columbus, OH. Since then, he's waxed poetic about the flush-rimmed, flat-topped handle originally designed to give baristas added control when perfecting their latte art. For us non-latte artists this 10oz mug simply gives us a brewtiful way to drink our coffee.
For the Bagel Lover In Your Life
Rose Foods Coffee Mug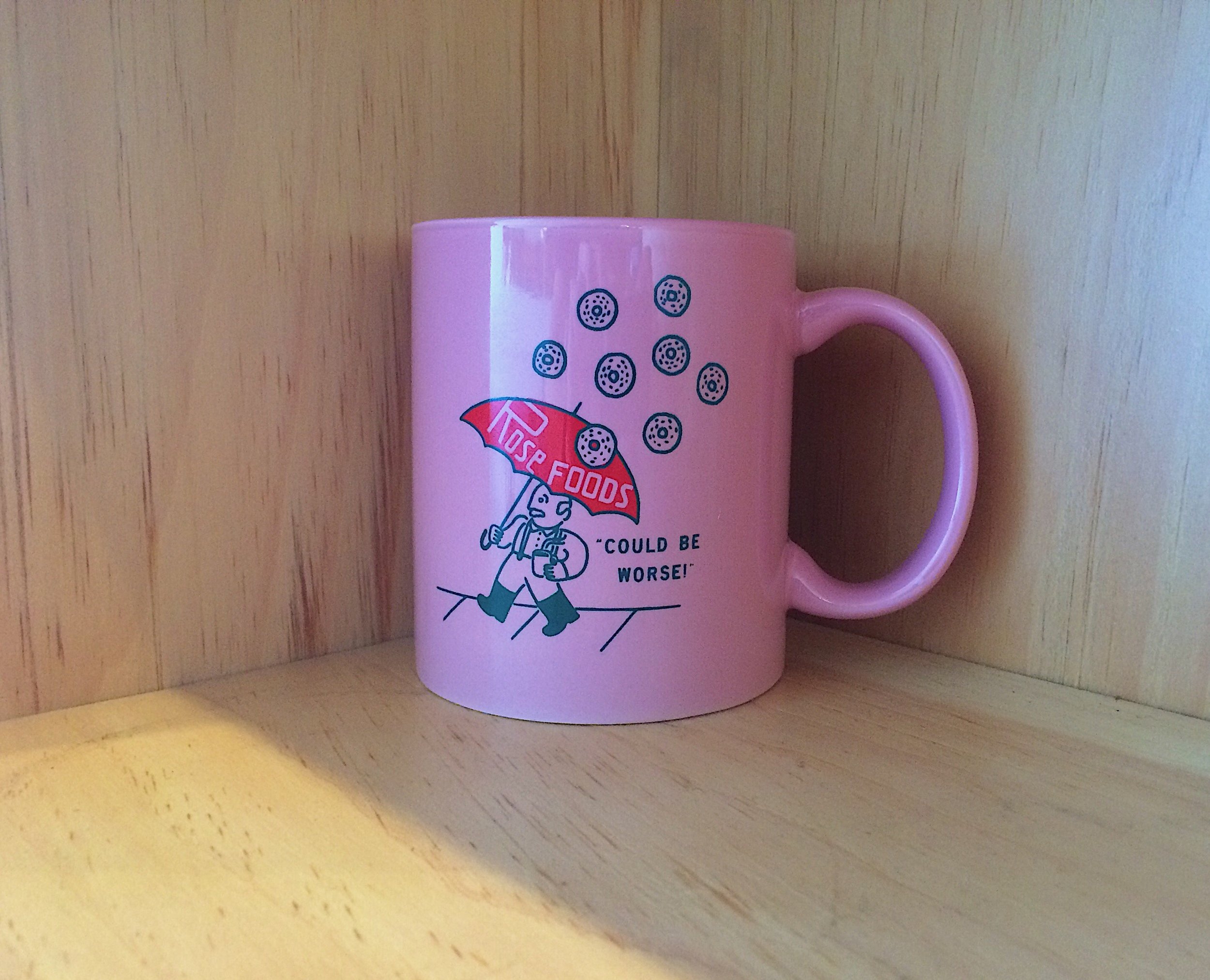 Rose Foods is one of our favorite restaurants in Portland, ME. Not only do they craft some of the best bagel sandwiches, but their merch game is also seriously on point. Office of Brothers helms the design of Rose Foods, and by our estimation, they're worth their weight in gold. And perhaps the best piece of Rose Foods merch is its delightful coffee mug. "The Weather Is Better In Portland, Maine" one side claims. The other sports a gentleman with an umbrella shielding him from bagel precipitation. It's a work of pure genius. Scoop this one up and enjoy a steaming cup of coffee with your bagel and lox.
For the One That Likes to Drink Coffee Around the Campfire
REI Co-op Forest Camp Mug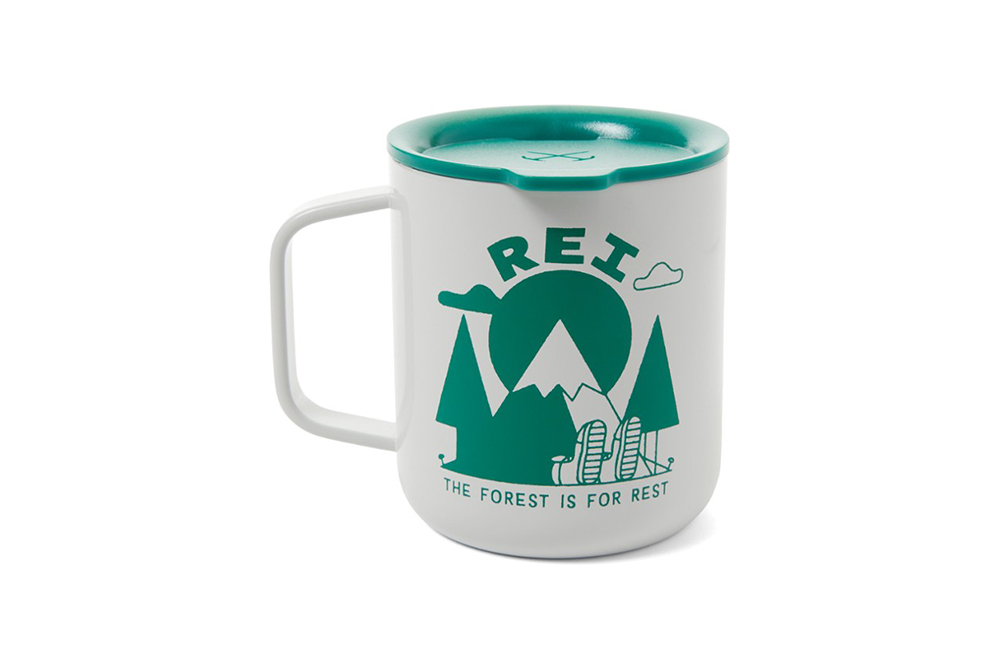 Be transported to the great outdoors with this REI camp mug. Sip on your favorite coffee while roasting smores or pitching a tent on your next camping trip.
For the Wake and Baker
Killer Acid Wake and Bake Mug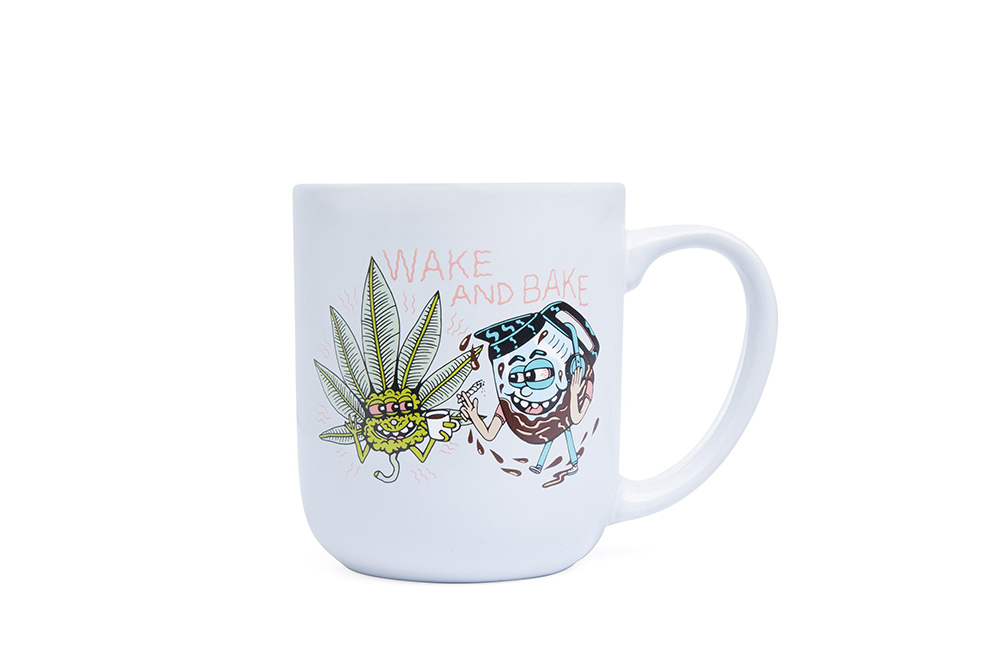 Frequent Hop Culture collaborator (and our pal) Killer Acid whipped up these oversized coffee mugs with 420 Science to start your day the proper way. Killer Acid's iconic art adorns the front, reminding you to enjoy a cup of joe. Part of a dank breakfast.
For the Music Listener and Coffee Drinker
Tandem Coffee "The Good Thing" Mug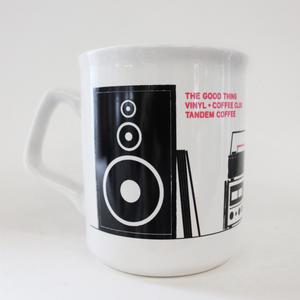 A few members of the Hop Culture team joined Portland, ME-based Tandem Coffee Roasters The Good Thing Club. The monthly vinyl and coffee subscription sends a bag of Tandem beans and one of their favorite records to your doorstep on the regular. In general we are huge fans of this gas station-cum-bakery and roastery. Everything is top-notch from their hand-picked beans and exquisite baked goods all the way down to this kitschy mug.
For the Pittsburgh Coffee Drinkers
Commonplace Coffee Camp Mug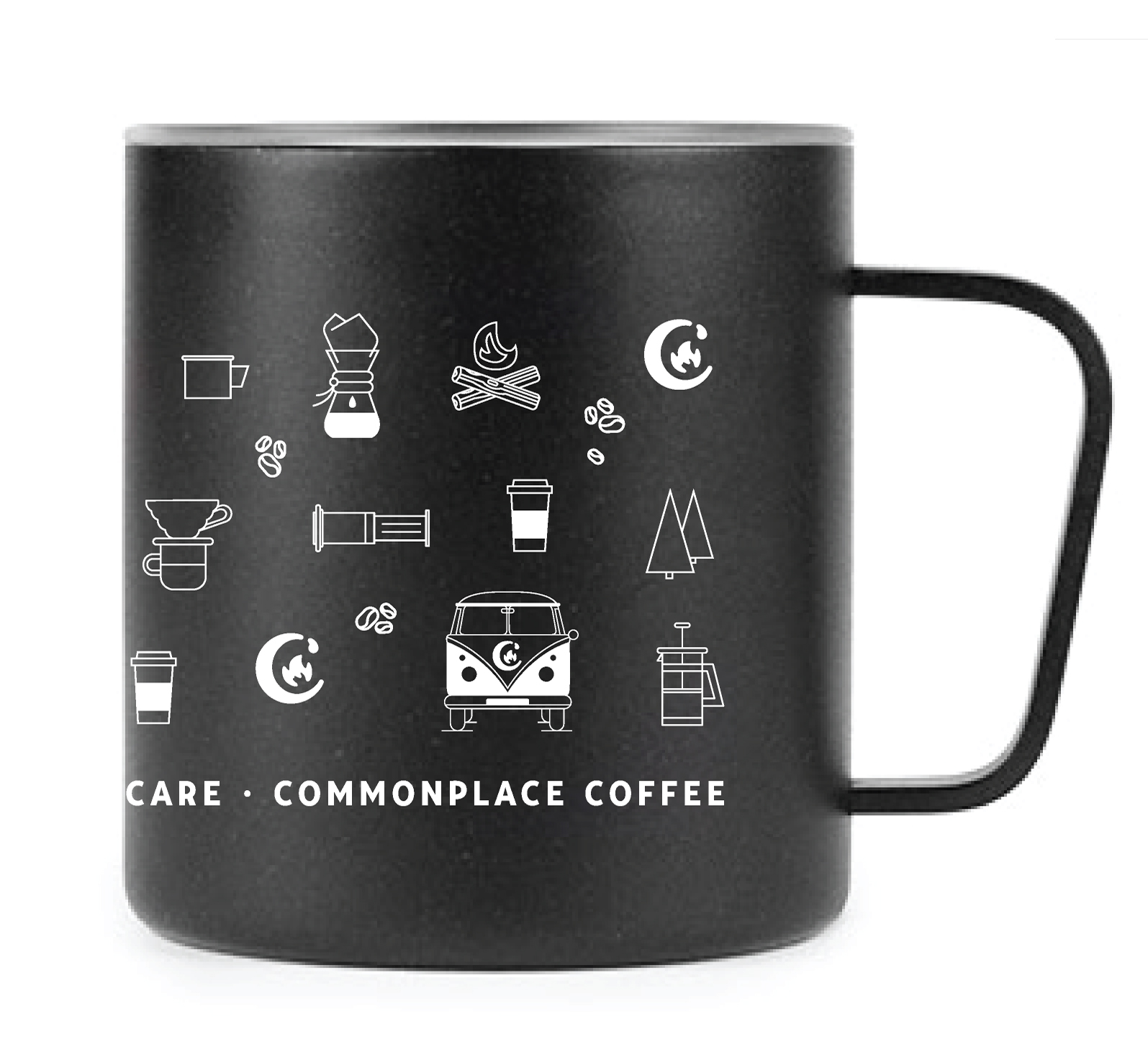 One of our absolute favorite coffee shops in Pittsburgh is Commonplace Coffee. You can't beat one of their iced lattes on a hot summer day. Bring this mug on your next camping trip or upcoming summer day in Pittsburgh.
For the Design-Obsessed Friend
Workaday Handmade Striped Mug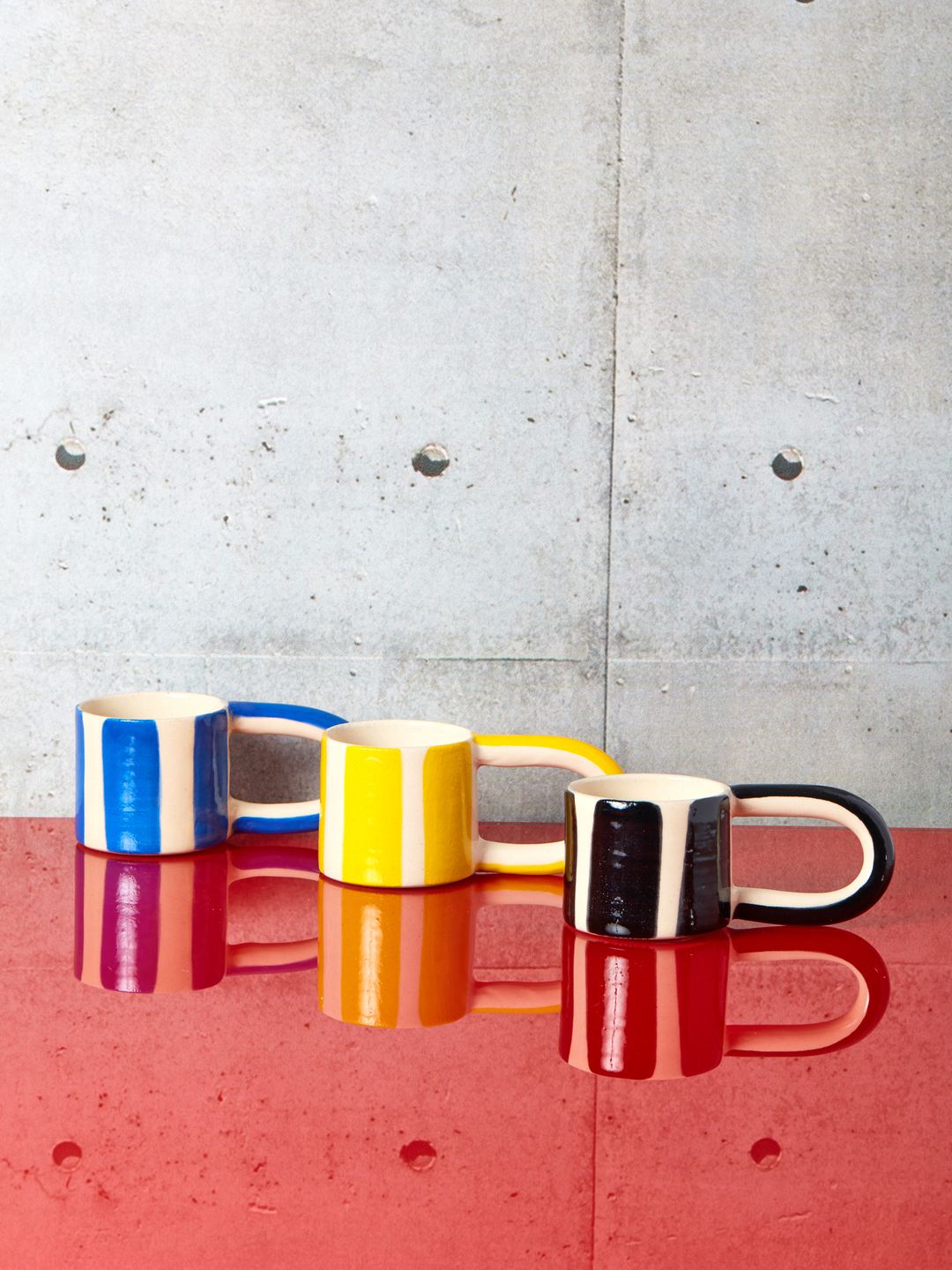 While I think function should be the most important consideration when purchasing home goods, aesthetics follows closely behind. The oversized handle on Workaday Handmade's striped mugs are a touch unwieldy. But, they're a statement piece, letting your guests know you prioritize high fashion. And don't mind working a little bit to get that freshly brewed pourover to your mouth.
The Mug to Replace All Other Mugs
Snow Peak Titanium Kanpai Bottle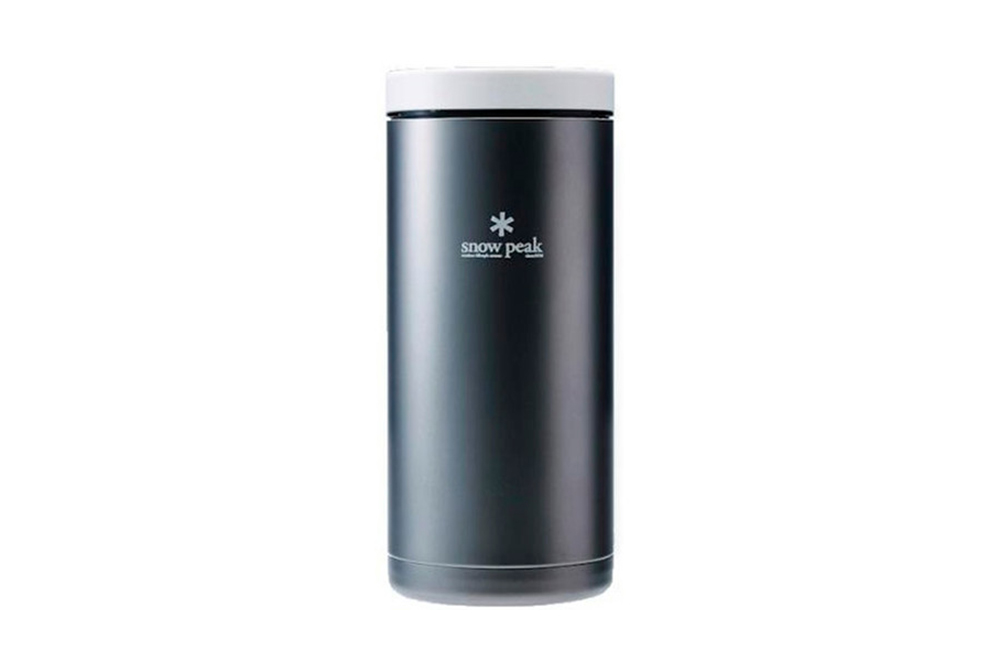 After grinding the beans, boiling the water, and brewing the coffee, the last thing you want is for you piping hot brew to turn into a tepid stew 15 minutes later. Snow Peak's Titanium Kanpai Bottle keeps java hot for over six hours! Yes, this is a little pricey. But, add up the mountain of coffee mugs, growlers, and tumblers you have collecting dust on your shelves and replace them with this sleek bottle. You'll come out on top. This will be the last water bottle/travel mug/mini cooler/growler/soup holder you'll ever need.
Unless otherwise noted, all of the products featured on Hop Culture are independently chosen by our editorial team. However, Hop Culture may earn a commission from purchases made through affiliate links on the site.
Liked this article? Sign up for our newsletter to get the best craft beer writing on the web delivered straight to your inbox.