Editor's Note:
This is a paid, sponsored post presented by Miir.
With over seven months of quarantine under most of our belts, now more than ever it has become important to find opportunities to safely leave the apartment or house. Whether you grab a surfboard at the end of the day to spend a few hours riding waves or find a trail nearby to hike on the weekends, getting out and getting active is one of the only ways to stay centered and sane.
Of course, we're beer nerds. So any physical activity we do usually ends with a celebratory beer or two. When we're spending a day at the beach or trekking up a mountain top, these are the best pieces of beer gear we bring to ensure that our beer stays fresh and cold. After all, beer doesn't like quarantining either.
MiiR 12oz Insulated Camp Cup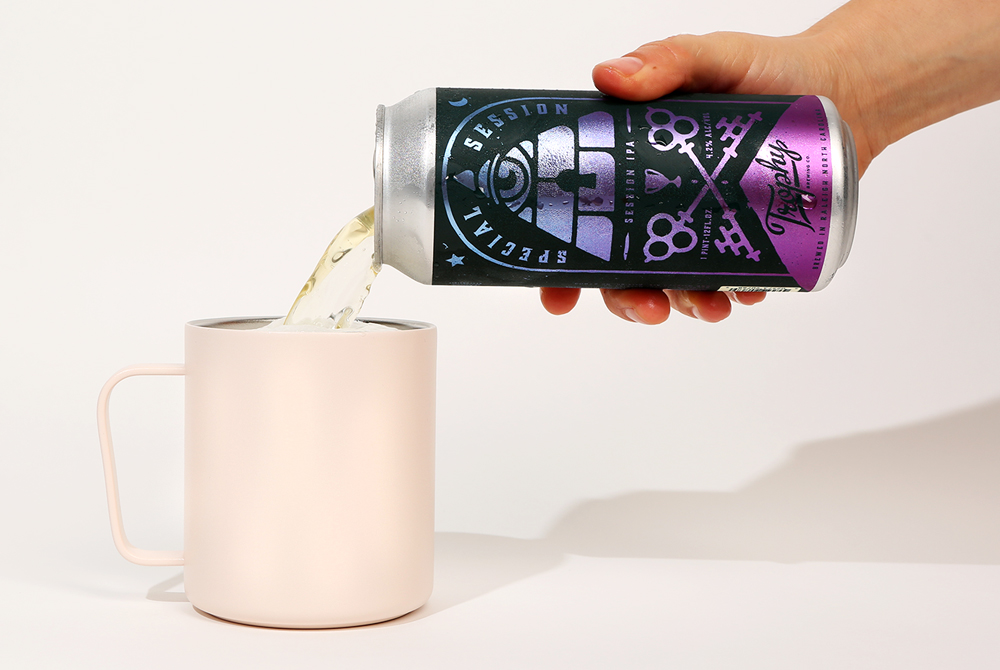 Well known for empowering people for a better future, MiiR donates funds from all of its products to giving projects. When you're drinking from a stainless steel MiiR Camp Cup, you've given back to any number of initiatives focused on clean water, a healthy environment, and strong community.
Priding themselves on being at that nexus of water, earth, and relationships with people, MiiR crafts these beautiful throwback drinking vessels with durability in mind. Versatile and enhanced with Thermo 3D™ Double Wall Vacuum Insulation Technology, the Camp Cup is perfect for keeping your beer cold. Or, even your coffee hot. Drink your coffee from this mug in the morning on your way to the trail and your beer from it once you've reached the top of the peak.
YETI Hopper Backflip
Last year we teamed up with YETI during our women in craft beer festival Beers With(out) Beards. (PS: We just hosted this year's virtual event and you can find all of the livestreams of each digital program here.) The Austin-based outdoor company hooked up every participating brewery with one of these bad boys. From personal experience, I can tell you they are amazing. These backpack/cooler hybrids fit up to 20 cans and most importantly keep them cold for hours and hours. Whether you're hiking, camping, barbecuing, or picnicking, one of these YETI coolers should be in your arsenal.
Eagle's Nest Outfitters Camping Hammock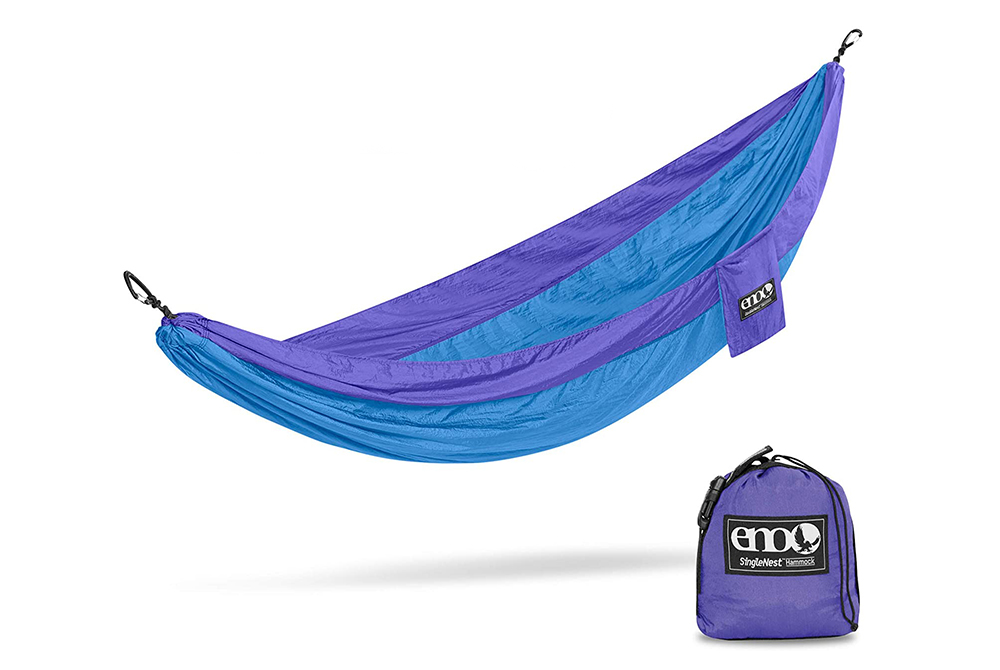 There is no better feeling after a long hike or arduous climb than falling back into a comfy hammock pinned between two trees. And then cracking open a cold one. This Eagle's Nest hammock is made for two, but it's versatile and compact. Perfect for lounging around by the campfire or catching a few Zzzs in the summer breeze. The lounger is built into a bag with a clip, so you can easily add it to your pack and it at only 19oz you'll never notice the added weight. Plus, we love the variety of colors it comes in.
Find the Eagle's Nest Outfitters Camping Hammock
MiiR 64oz Vacuum Insulated Growler
For the serious adventurers and craft beer drinkers, you'll need a growler that's just as serious. The MiiR 64oz Vacuum Insulated Growler doesn't mess around. The Hardshell™ powder coat makes this growler tough enough to bounce around during any mountain biking trip, river rafting jaunt, or camping journey. While that Thermo 3D™ Double Wall Vacuum Insulation Technology and buckle lid keeps your favorite craft beer freshly carbonated and icy cold for over 24 hours. Earning the title the King of Insulation, this is the growler you want to grab for any weekend trip or even weekend socially-distanced party.
Find MiiR 64oz Vacuum Insulated Growler
The Perfect Beer!
We might be cheating a little here, but you can't leave the house without the perfect beer for your chosen adventure. Luckily, we just picked our 20 Best Beers to Drink in Fall 2020. To us, there is really nothing better than sitting around a campfire drinking a Märzen or watching the sunset on the beach with a roasty, toasty Festbier. From a solid schwarzbier full of deep rich notes of bread and chocolate perfect alongside s'mores at a bonfire to a smoked Oktoberfest that reminds us of raking leaves in the fall check out all of our picks for the best beers to pack alongside your next outing.
Unless otherwise noted, all of the products featured on Hop Culture are independently chosen by our editorial team. However, Hop Culture may earn a commission from purchases made through affiliate links on the site.
Liked this article? Sign up for our newsletter to get the best craft beer writing on the web delivered straight to your inbox.