Let's be honest, our moms deserve to be toasted and have one poured out for them 365 days of the year. But, since we traditionally reserve one day on the calendar to call Mother's Day, we can make sure that we go out of our way to say thank you this Sunday.
Still looking for that perfect gift? As a craft beer magazine, simple flowers and chocolate just will not do. We put together a list of 10 of our favorite beer gifts for mom.
The Microbrewed Beer of the Month Club
First and foremost give the gift of beer. A subscription to a craft beer club will open your mom's eyes to new styles and breweries every single month. With options ranging from IPA to Rare Beer, The Microbrewed Beer of the Month Club is one of our favorites.
Give the Hop Head Club: Save $15 With Code MD15
Give the Rare Beer Club: Save $15 With Code MD15
Bodum Brazil French Press OR Chemex
We've said it before and we'll say it again: The Hop Culture team loves coffee. We've shown you the perfect ratio for brewing with a French Press, waxed poetic on using a Chemex, and even sent both methods into a head-to-head battle. Both have their merits, so we'll let you choose which is perfect for your mom. With the gift of either, she'll be brewing a perfect cup of coffee in no time.
Buy a French Press: Up to 40% Off Through Mother's Day
Studio Arhoj Slurp Cup
From the renowned Danish ceramicists Studio Arhoj comes the Slurp Cup, a delightful hand-cast porcelain drinking cup. They're ideal for wine, espresso, seltzer, or even your mom's favorite mixed-fermentation saison. Both a statement piece and highly functional, the colorful Slurp Cup will be a welcome addition to mom's kitchen.
Tavour – Send Your Mom a Box of Beers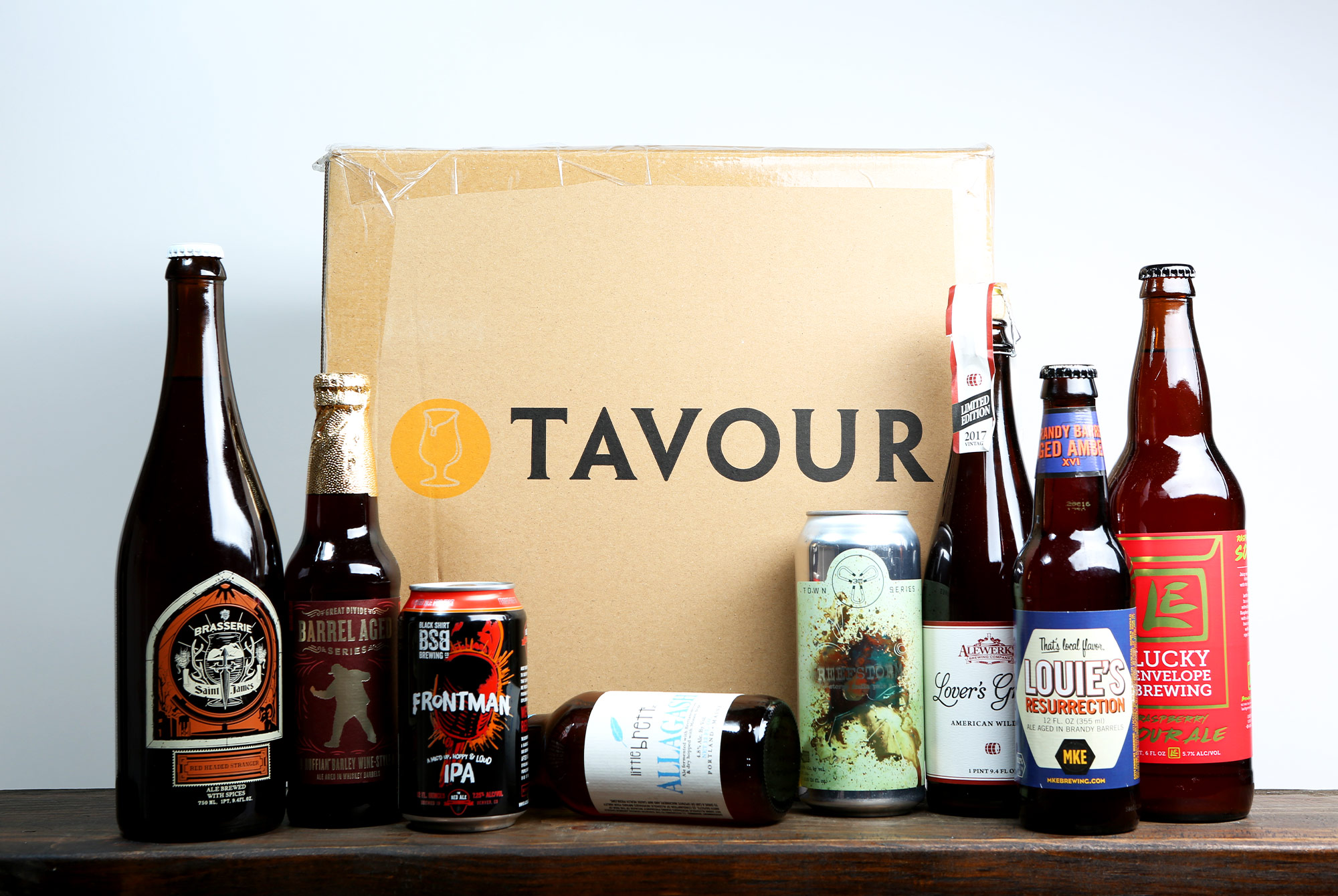 Our friends at Tavour let you curate your own box of beer by choosing beer from over 650+ breweries nationwide. You fill up your box over a period of time and ship it out once you're ready. They only release a certain amount of beer every week and are constantly updating their portfolio, so it's a refreshing way to experiment and enjoy lots of different breweries all at once. It's super easy to start: Just download the app, see what they're currently offering, and ship out a box to mom.
Hop Culture Coffee Club Subscription
That's right you crazy bean lovers. We're jumping out of our seat to present a new project that will make your mom's work-from-home experience just a bit brighter. At the same time, it'll help you support small businesses around the country. We created the Hop Culture Coffee Club to feature coffee from some of our favorite breweries around that country that are also roasteries! Every month members receive two different 12 oz. bags of freshly, roasted, whole beans straight to their door. Sign mom up for a one month or a few and keep her cup overflowing.
Brooklyn Brew Shop Homebrew Kit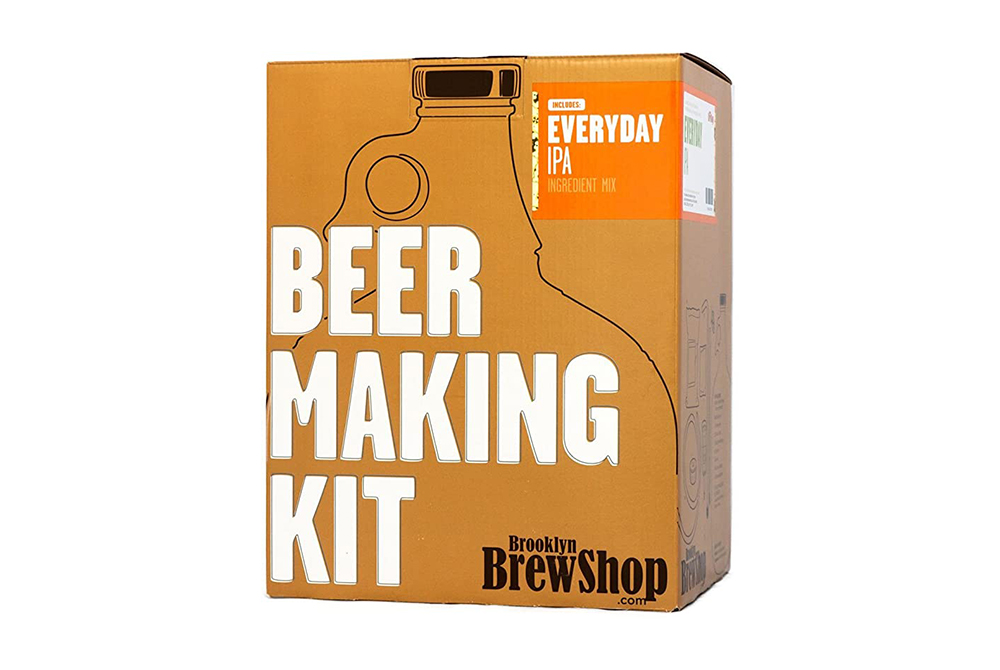 Nothing quite beats the feeling of making something with your own two hands. Now more than ever, when your mom might have more time on her hands, give her the gift of craft and creativity. While there are plenty of homebrewing sets on the market, Brooklyn Brew Shop in our opinion makes some of the easiest, streamlined, and coolest beer, cider, rose, and sparkling wine kits.
Amazon Audible Membership
From Michelle Obama's new book Becoming to Micheal Crichton's classic sci-fiction tale Sphere Audible features thousands of different titles for your moo's listening pleasure. Sign up, download a title, and start listening. Audible lets you gift 1-month, 3-month, 6-month, and even 12-month memberships. With each tier, your giftee will have access to 3 free titles each month along with 30% off any additional downloads. Because sometimes it's just fun to listen to someone else read.
Give the Gift of Audible: $15+
The Pop Up Grocer Box
Give mom the gift of snacks. Pop Up Grocer is, as the name implies, a mobile grocery store that pops up in new cities with a feast of sustainable, organic products. With the current state of affairs, Pop Up Grocer has taken their model digital and now offers a box with a variety of snacks, home goods, and treats. We can tell you from experience, their goods are the real deal. With options to customize with gluten-free or vegan snacks, The Pop Up Grocer Box makes for a unique and exciting gift.
Salt, Fat, Acid, Heat
Samin Nosrat's revolutionary Salt, Fat, Acid, Heat is a kitchen must-have. Sure it's not as beer-centric as some of our other favorite books, but your mom will treasure this guide to better cooking. Then, once you've read Nostrat's book, sit down for a movie night and watch the Salt, Fat, Acid, Heat show on Netflix.
California Wine Club
We understand that your mom might not be as flush with beer as you are. That's okay. To share a secret with you: The Hop Culture team has enjoyed more than its fair share of bottles of wine and visits to natural wine bars. Sign your mom up for California Wine Club's Premier Series. One of America's most popular and loved wine clubs, California Wine Club offers tons of affordable and exquisite wines. A great place to start, their Premier Series sends 2 bottles of wine out every month to keep your mom's cellar stocked.
Unless otherwise noted, all of the products featured on Hop Culture are independently chosen by our editorial team. However, Hop Culture may earn a commission from purchases made through affiliate links on the site.
Liked this article? Sign up for our newsletter to get the best craft beer writing on the web delivered straight to your inbox.