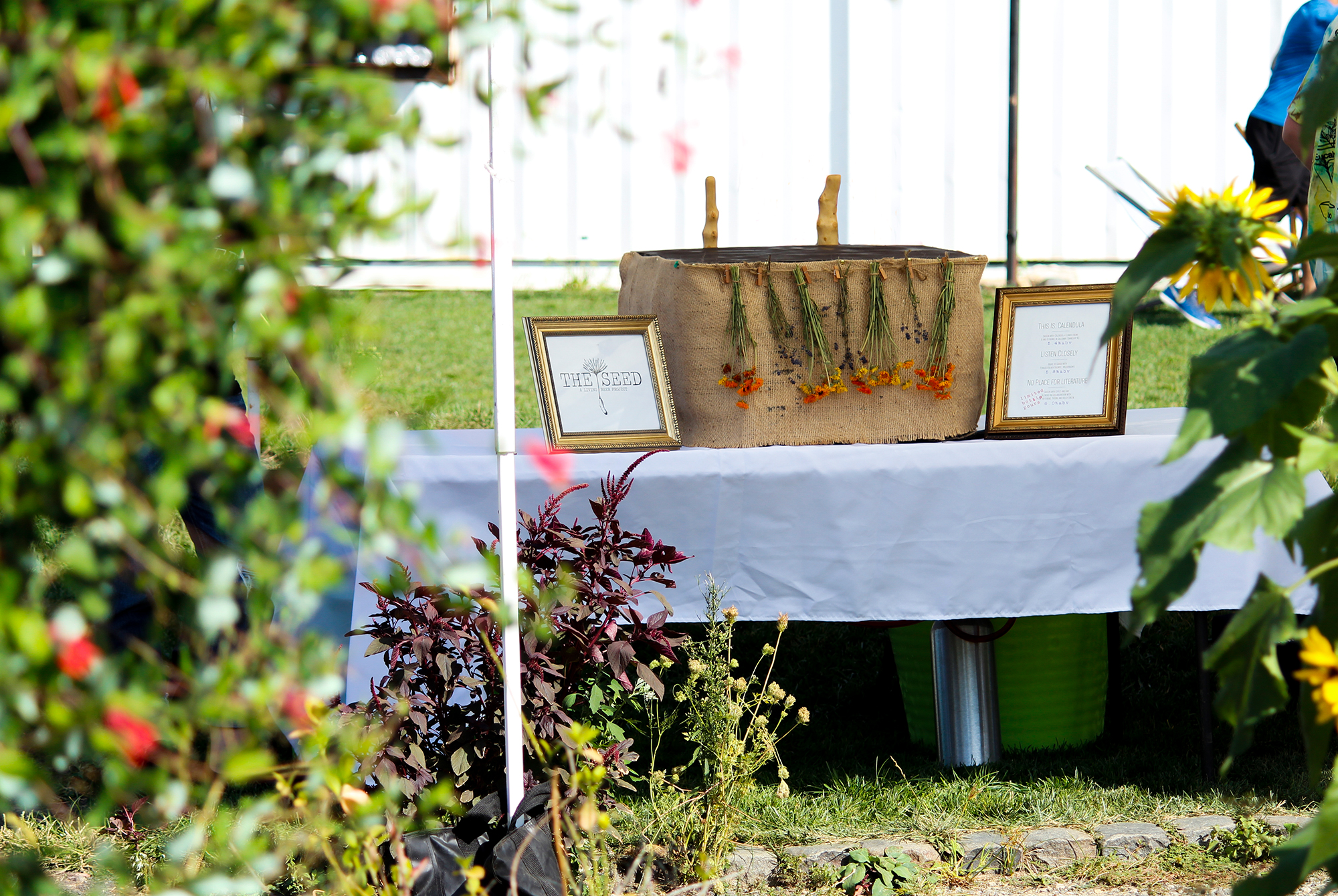 Photography courtesy of The Seed
Atlantic City is a place you definitely don't associate with intriguing, balanced, delicate saisons, and other mixed-fermentation ales. (And for good reason.) But, if we had to gamble, we would lay a bet on that changing soon.
Sean Towers and Amanda Cardinali are the couple behind The Seed, a hotly anticipated new brewery—or, as they call it, a "living beer project"—in the seaside New Jersey city long known for its casinos and boardwalk amusements. On the ride from homebrewing outfit to commercial operation, they have accumulated fans through sharing their nuanced and complex farmhouse ales at beer events in the tristate area and collaborations with admired pro producers, like Troon and The Referend Bier Blendery.
In late October, after more than a year of construction and inescapable delays related to the coronavirus pandemic, the couple opened their own brewery-taproom space. There, they will continue to focus on mixed-culture beers using local fruits, botanicals, and grains. Their passion, Towers says, is fueled by "a forever search for perfection in our work. The best part is the opportunity to share that process with people."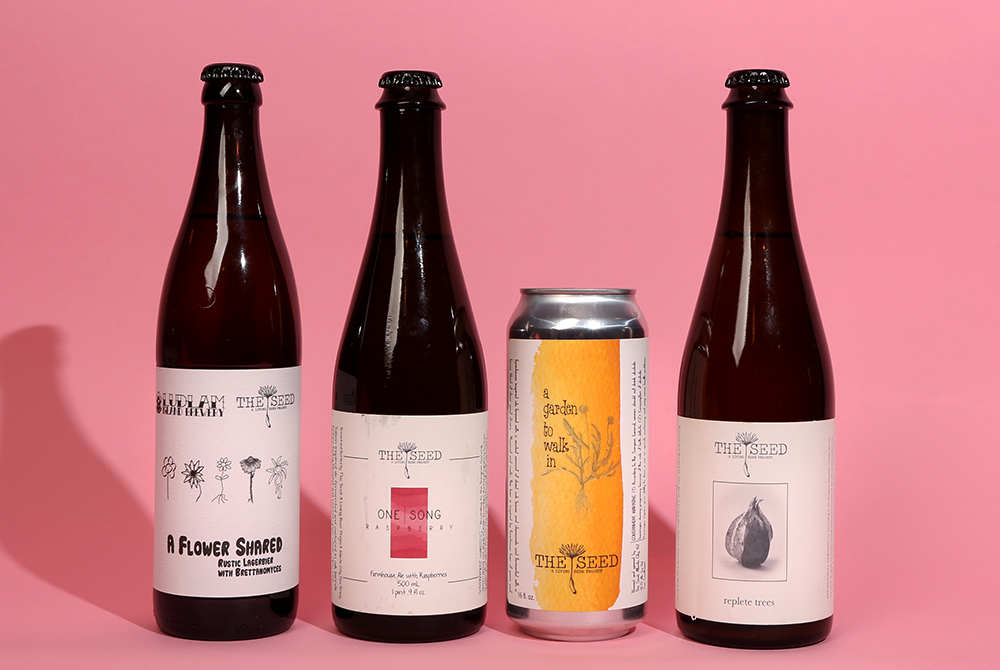 And people seem ready to receive it. The Seed quickly sold out of its first release, of three canned beers. (Among those offerings was a dark mild and a new-school hazy IPA, forecasting a wide-ranging portfolio.) Shortly after that, we spoke with Towers over Zoom—which concluded with a brief virtual tour of the facility and an informative lesson on the impressive array of wild plants that hang from the rustic taproom's ceiling—about the couple's start in brewing and how their style was shaped, the deeper meaning behind the company's motto, what beers we can expect to see in the coming months, and what it's like to launch a new business during the pandemic.
A Conversation with Sean Towers of The Seed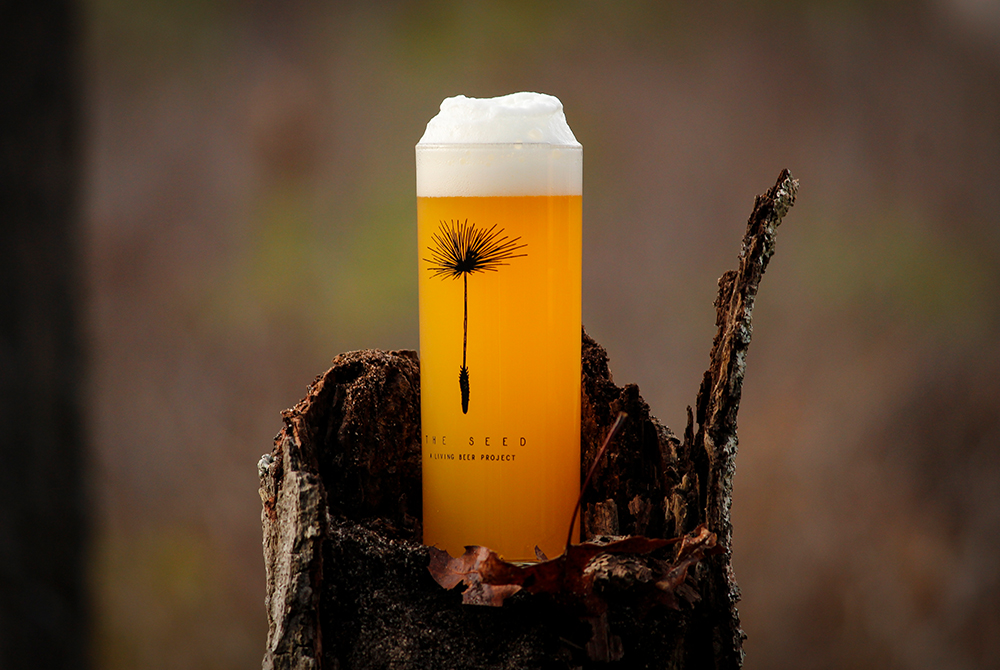 Niko Krommydas: How did you first get into beer?
Sean Towers: Initially through our families. Amanda's brother and sister always had non-macro beer around to share with her. And my dad homebrewed for quite a while. Once we were living on our own, we always had an interest in good food and drink. And beginning to explore beer was a natural progression that wound up being quite a rabbit hole we dove down. We would pop around to various liquor stores and try whatever was new or seasonal. As with many things we're interested in, the idea of trying to do it on our own popped up. We started homebrewing in college and were hooked immediately. I remember our first batch of beer was this weird, partial-extract stout recipe that we bottled in two-liter soda bottles.
We started seeking out harder-to-find beers and weirder flavor profiles, and started trading for beers, trying to learn the hows and whys of certain characteristics in them. We were also super lucky in that a few of our close friends were pretty heavy into trading. So we got to try a ridiculous amount of highly sought-after beers early on.
And so, we wound up following, what I think is a pretty normal trajectory in palate and interest. Started with relatively mild styles, worked our way into hops, then acidic beer, then back towards mixed-culture nuance, to now, in a position where I think we can be fully appreciative of all styles. But, we always lean towards balanced, drinkable beers.
NK: What brewers and beers influenced you early on, and helped shape your brewing philosophy?
ST: Really early on, Dogfish Head was always super exciting to us. Sam [Calagione, founder of Dogfish Head] always pushes the envelope with unique ingredients, thoughtful stories, and an exploration that paid homage to traditional methods and ancient cultures. Once we were really ingrained in beer curiosity, I think several folks really influenced our path. Orval was one of the earliest beers that really made us think. It was such a refreshing experience to learn about a beer that was truly alive and would drink wildly differently depending on storage, age, handling, etc.
From a brewing standpoint, there are certainly many but the first few that come to mind are Allagash, Oxbow, and Tired Hands. Allagash always has a special place in our hearts. We love every last thing about them. From the beer, to the culture, and the altruism built into the brand. Oxbow's fermentation-derived ethos and focus has always captivated us. And the beer weaves together a story of the environment and surroundings that are obviously so special to them. Tired Hands is a more local-to-us brewer that was really throwing the brewing norms to the curb from an early stage. We always remember the early days of sitting at the brew cafe in Ardmore, and being forced to think a bit deeper about flavor, the culinary components that can be expressed or portrayed in beer, and the full sensory experience and attention to detail that make a brewery more memorable.
NK: Please excuse the pun, but when were the first seeds for The Seed planted?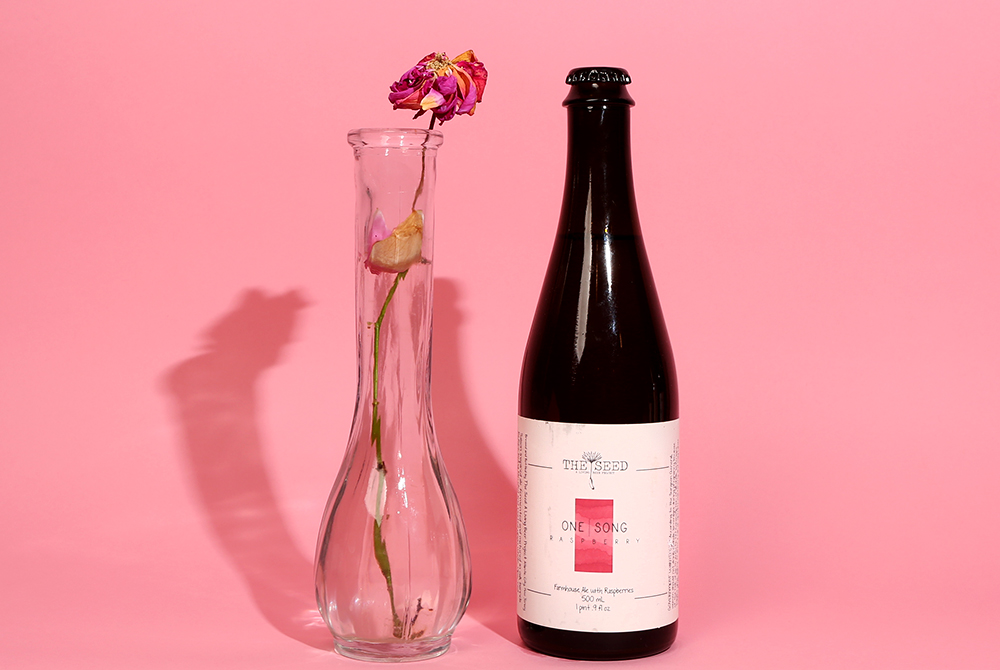 ST: We didn't really have plans of opening our own brewery. We caught the curiosity bug with beer and brewing as we talked about. Then, we got involved in the beer industry initially through Amanda brewing for a small local brewery in South Jersey. Eventually, we became completely obsessed with the entire concept of saison. The first brewery where Amanda worked allowed us to be able to produce some of our own mixed-culture beer. We got to start a small barrel program that consisted of no more than a handful of used wine barrels to experiment with weird yeast and styles.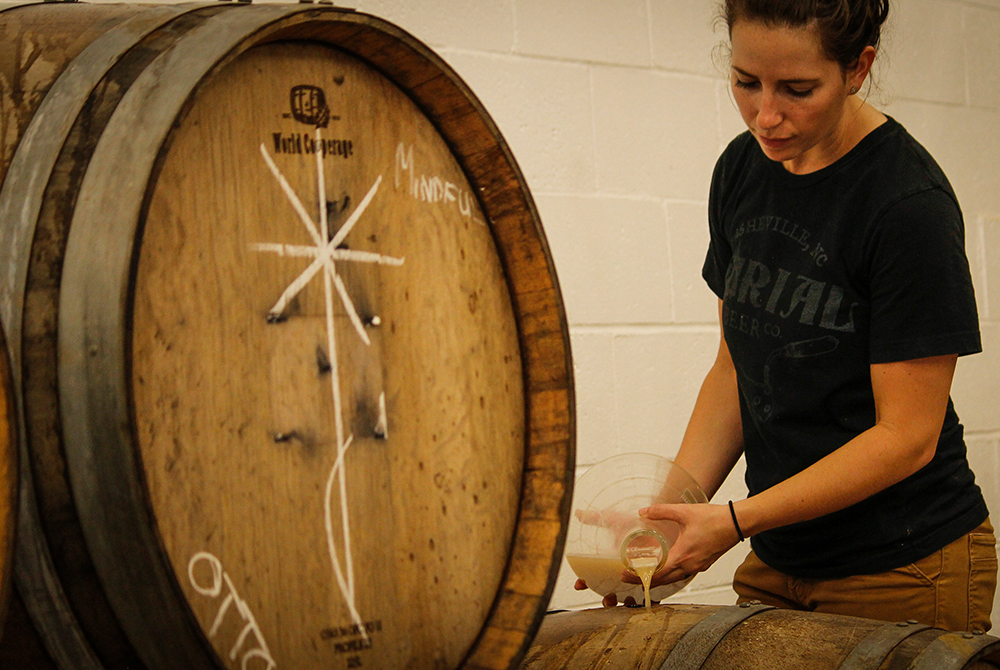 This must have been about five years ago, and it was great to be able to really dive into mixed fermentation for the first time at a scale that allowed us to learn some important differences between homebrewing and commercial. Not long after, we realized that the only way to fully see our beers through, from conception to sharing them, the exact way we intended, was to open our own brewery. We have a very all-encompassing ethos surrounding our beer and brewery that is meticulously, painfully at times, detailed. There was always something missing or just not quite right when we didn't have control over the entirety of the story.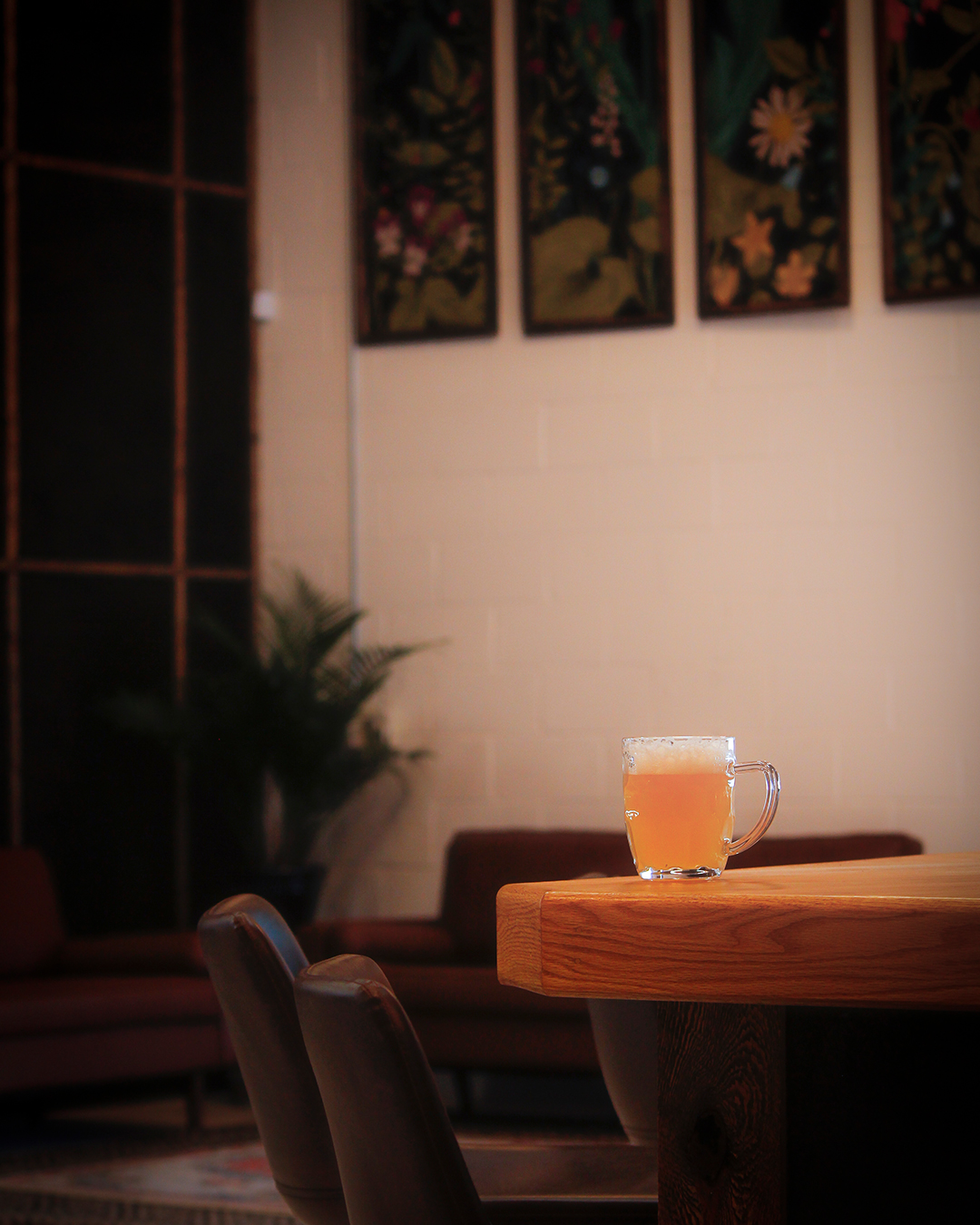 NK: On the path from homebrewing outfit to commercial operation, you accumulated fans through sharing your work at tristate area beer events and collaborating with admired producers. Was that by design, or more fortuitous?
ST: I guess it wound up becoming an unintentional intention. Can that be a thing? At first, we were just really happy to be sharing our beer with people. That has always been the reason for doing it. We have an emotional connection to each beer for one reason or another. And there is something really romantic about being able to share that experience with friends, family, and strangers. To engage in conversation, share smiles and laughs, and create a shared experience that is so much more than the beer. Once people started showing some interest, and we made more connections within the industry, we couldn't have been more thankful to link up with some brewers who are now forever friends, and work on some projects together to start bringing The Seed to life.
NK: The brewery's motto is "a living beer project." What does that exactly mean?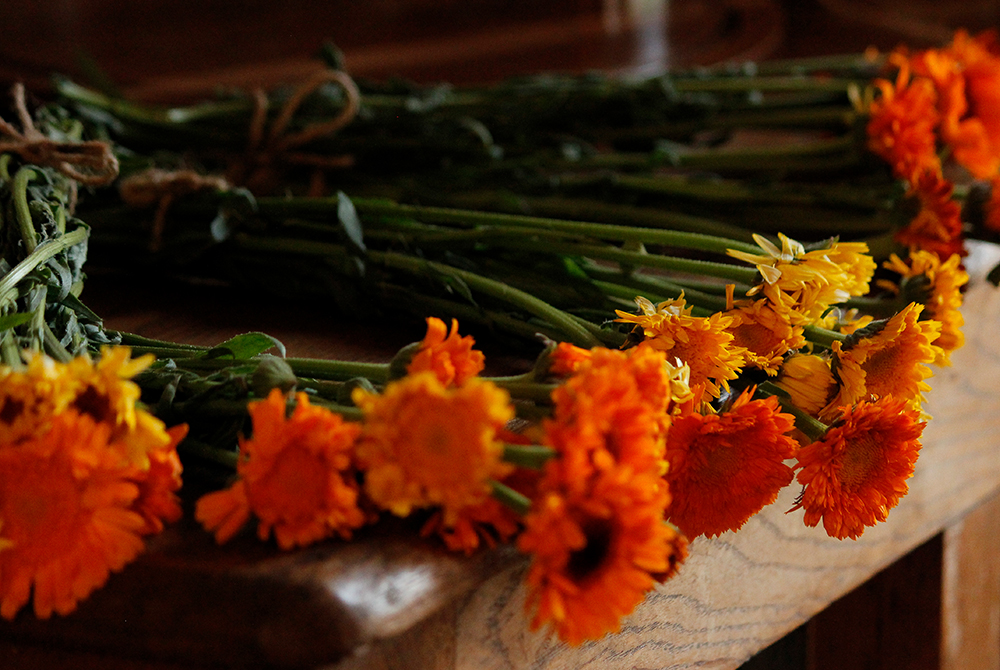 ST: A name like The Seed Brewery or The Seed Brewing Company didn't really encompass what we're trying to build here. The "a living beer project" descriptor is the simplest and most straightforward way of describing the project as a whole. From the standpoint of saison, which will be our focus, it speaks to the continual evolution of these beers. Where the microflora will continually develop new levels of complexity and nuance over time. From a business ethos standpoint, "a living beer project" is the most fundamental way to describe the continual evolution of all the beers within our eventual portfolio. And more so our welcoming embrace of seasonal variation in local ingredients, ingredients we forage ourselves, and the dynamic natural world as a whole.
We wind up banging our heads against a wall, many times, in this weird forever search for perfection in our work, and it's such an interesting chase because nothing is ever or will ever be perfect.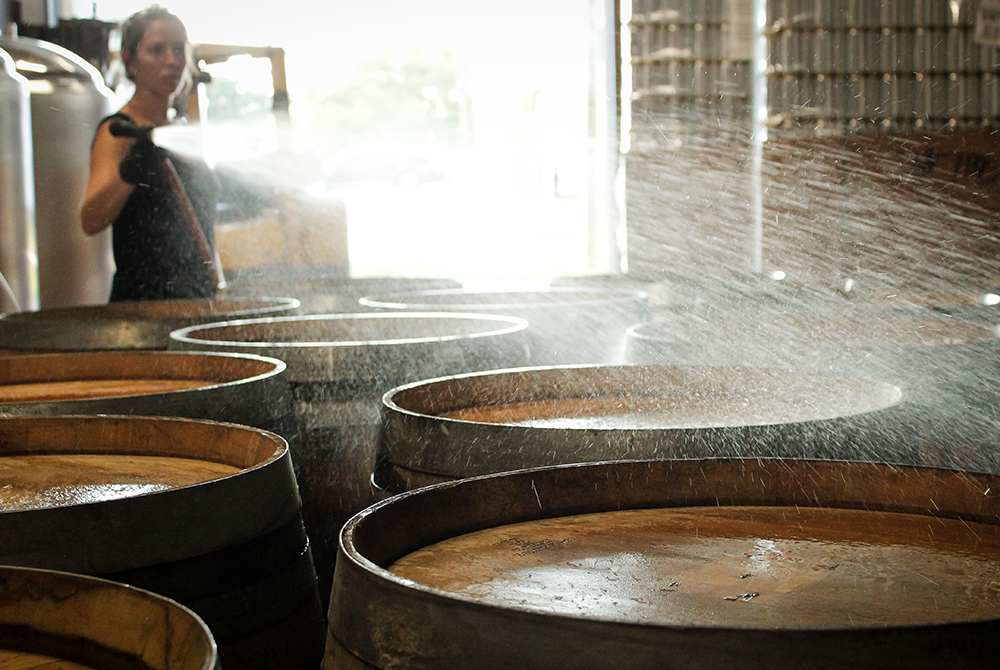 It can be funny to watch Amanda and me rip apart our beers for the first time. You'd think we don't like anything we make if you sat in the room when we first taste a finished beer. [Laughs.] But it's really quite the opposite. We will never release something that we're not proud of and we don't stand behind. But, at the same time, we're still always looking at what facets of the beer can be improved upon for next time. Some of these things may never be picked up by most people that drink the beer. But for us that forever search for a better understanding and knowledge of fermentation, recipe build, ingredient interactions, and seasonal variations is the core driver. The imperfection really winds up being part of the beauty in this all. The best part is the opportunity to share that process with people.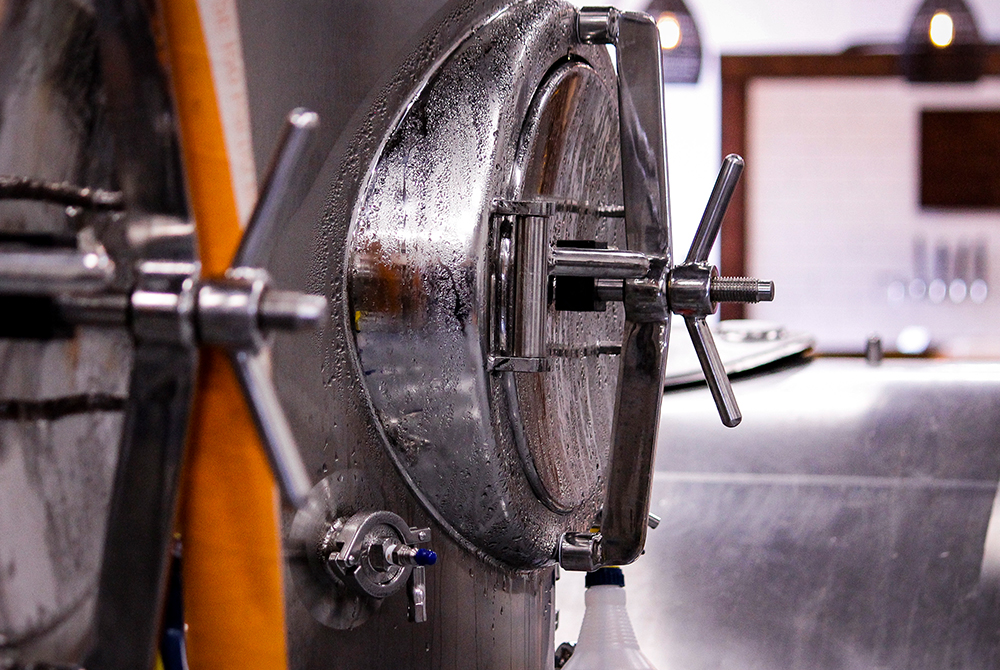 NK: An increasing number of brewers are using the ingredients local to them, even the open air, in an effort to yield beers that capture a sense of place. Why is this pursuit attractive to you?
ST: There are such incredible and innocent joys from simple things, like smelling wildflowers when taking a walk in the woods. Or eating a raspberry off your backyard's berry bush at the peak of ripeness. These are fleeting moments. I don't mean to get too poetic with this, but the idea of these moments or places being so important or fulfilling simply because of the fact that they don't last forever is a constant thought of ours. It seems so cliche, but in today's world, we don't have (or make) the time to stop and smell the roses enough. So, using local and seasonally variable ingredients is a small way that allows us to partially preserve a fleeting moment or place that is important to us, in one way or another, and share that moment with other people.
NK: Your first formal collaboration encapsulated that kind of preservation.
ST: Right. With The Referend, Troon, and Kelly Green. We brewed an all-state ingredient saison of sorts, with grain both grown and malted at Rabbit Hill Farms in Shiloh. Then we cooled the beer in The Referend's mobile coolship, and pitched a single barrel with each of our mixed cultures. We blended those barrels with true spontaneously fermented barrels from The Referend, and bottled it with local honey to be naturally carbonated. This eventually became a beer called No Place for Literature, a true representation of that spring in our home state.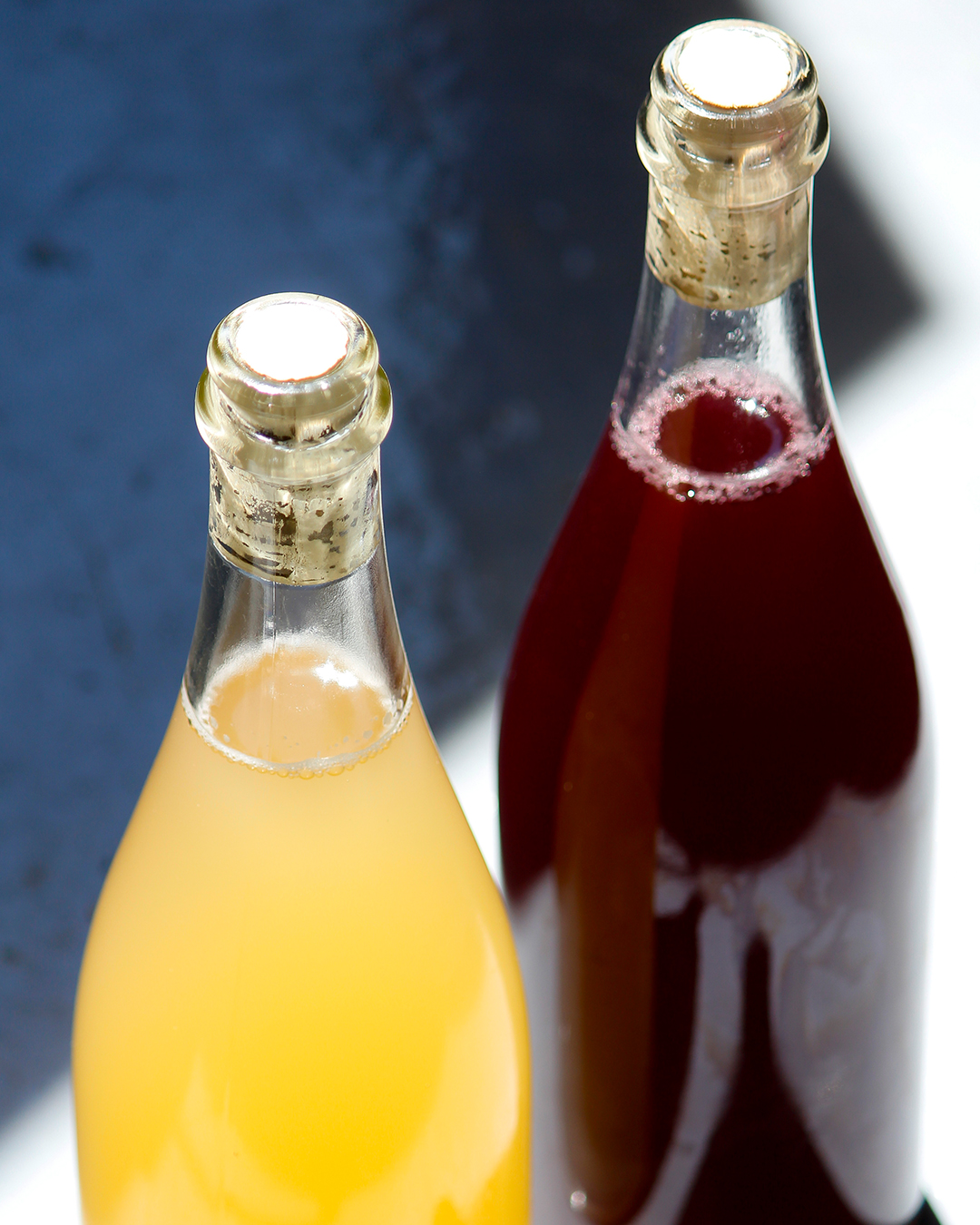 NK: You're both New Jersey natives. But brewing isn't the first, or fourteenth, thing that comes to mind when you think of Atlantic City. What is it about the area that appealed to you to house the brewery?
ST: It actually wasn't an area that we thought to look at, but rather one that fell into our laps. There was an open space next to some friends of ours, Little Water Distillery, that had been sitting vacant for several months. When Amanda formally left the brewery she was working for at the time and we started discussing our plans for our own project with our buddy at the distillery, he threw out the idea of looking at the space next door. The rest is a long, obstacle-ridden, history. But we couldn't be happier to be part of Atlantic City. There's a cool resurgence of small business that is driving pretty vibrant culinary, art, and music scenes. You could spend an entire weekend here now without ever stepping foot in a casino, or even on the boardwalk, and still leave with a few things on the list that you didn't get to.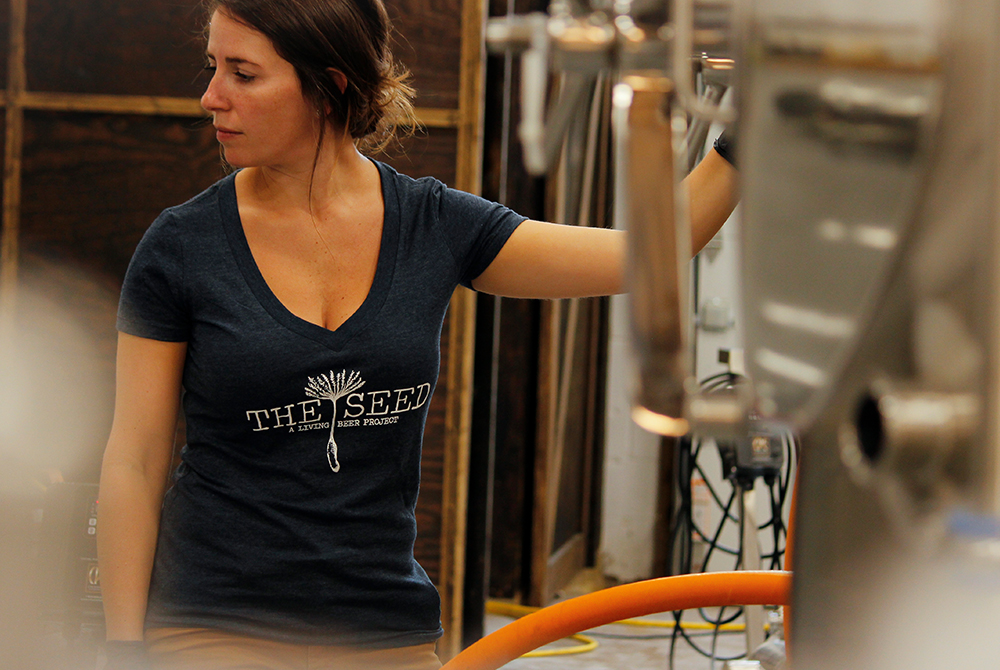 NK: Can you tell us about the space, including the brewing setup?
ST: We have a 5,000-square-foot production brewery and tasting room right off of Route 30, one of the main highways heading into AC. We're nestled between Little Water Distillery and an ax-throwing spot. We've got a seven-barrel brewing system that can be pushed to 10 barrels depending on the beer, and a pretty small stainless cellar. We've been slowly building our oak portfolio, which will make up the grand majority of our saison production.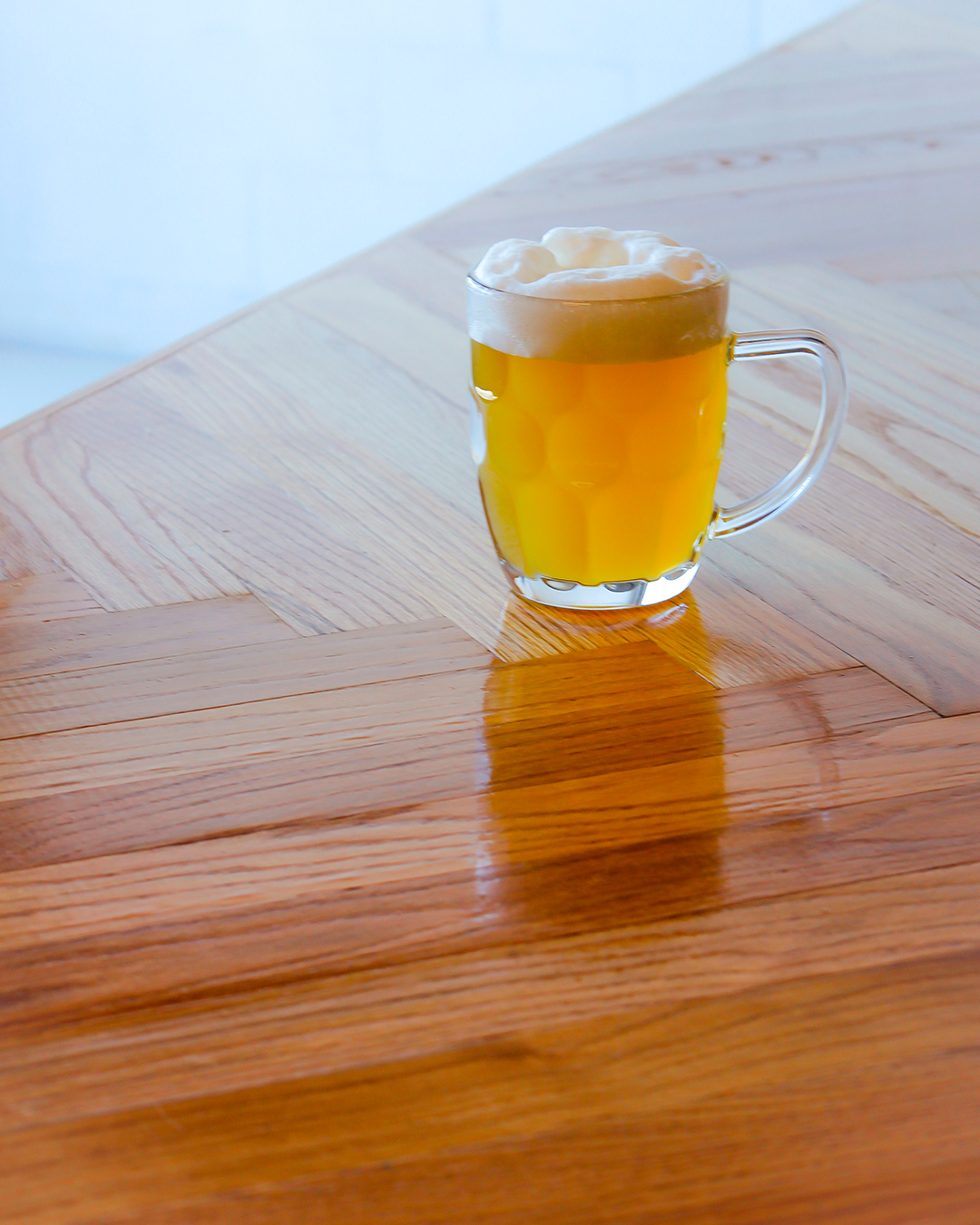 The space is wide open and simple. A lot of clean lines, natural wood, plants, and comfortable seating. We'll have nine taps usually pouring a mix of hoppy beers, saisons, and other farmhouse beers. And maybe a malty offering or two. We also have a dedicated side-pull lager line.
The space itself is really special to us, not just because it's our very own brewery, but because Amanda, myself, and my parents built nearly everything in here. It truly is a representation of ourselves, and it will forever be meaningful to see, feel, and know the sense of "home" that the brewery gives us.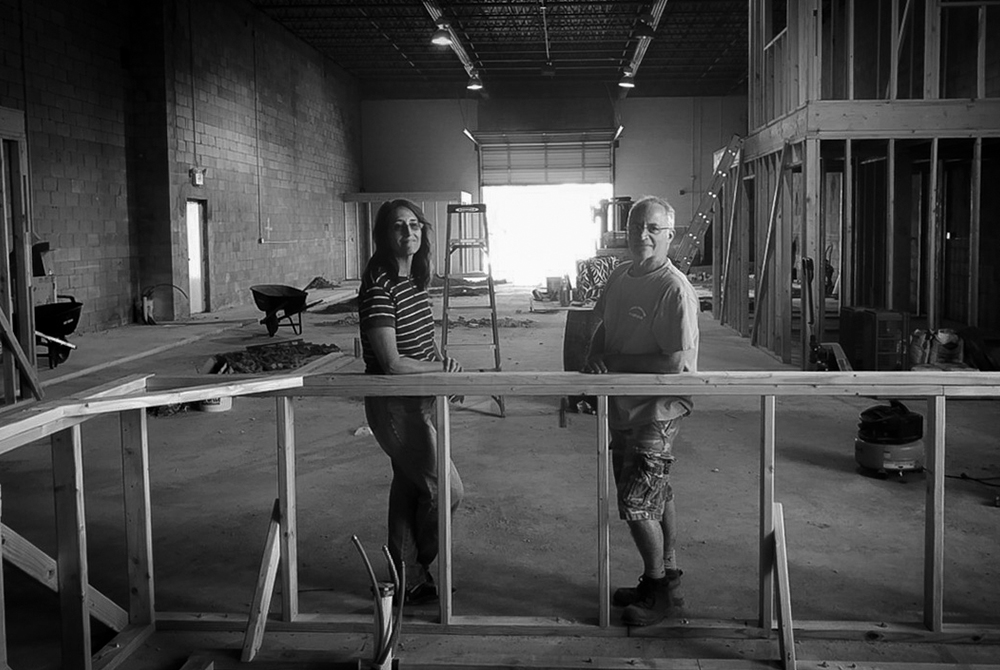 NK: You started building the brewery and taproom before the pandemic hit. How did the coronavirus affect your opening plans, and what adjustments did you need to make to stay on schedule?
ST: Schedule! [Laughs.] We've had so many different dates and plans in our head throughout the build-out process that needed to be adjusted. We had to start taking things one day at a time. We started the build-out in 2019 and originally were pushing to be open before the pandemic hit. That got pushed into March, and then the pandemic landscape changed everything. The state was unresponsive at that point, municipal city hall was closed, and items that should've taken 15-20 minutes in person started taking weeks to clear up. It was just one thing after another. Unfortunately, the only real adjustment that we could make was just to take things as they came and concede to the fact that the "schedule" would unfold in its own time.
NK: You opened for business with to-go sales of three beers in cans. Can you talk about those beers, and how the day went?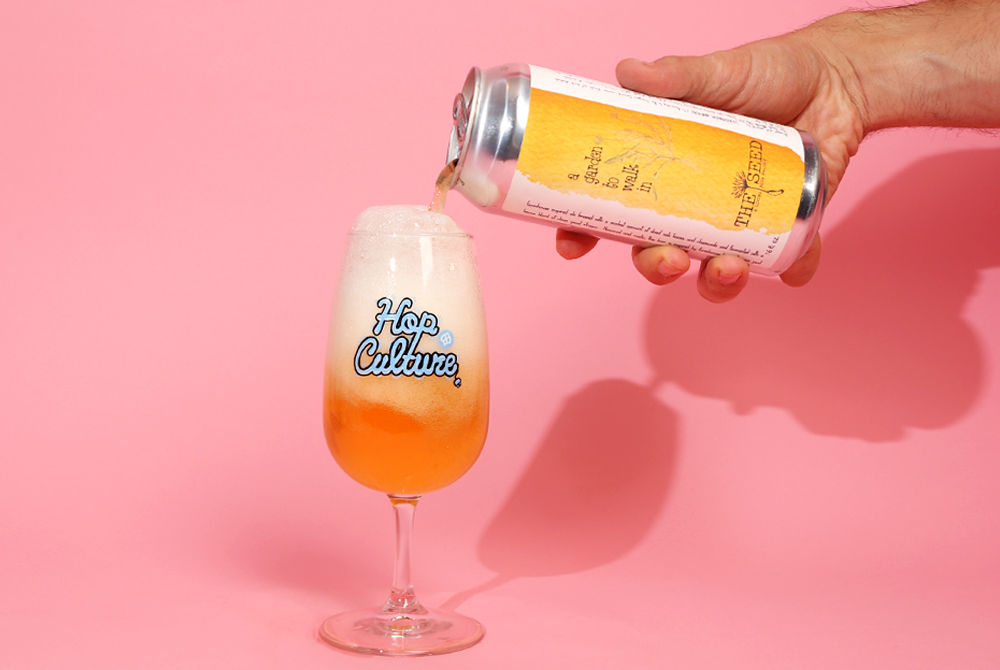 ST: The response was awesome. We're so humbled with the interest and how many people came out in some really terrible weather. Atlantic City was flooded Thursday and Friday, and there was gnarly wind and rain. We don't have our tasting room open yet for on-premise consumption, and the can release announcement was pretty last minute.
We released A Place to Rest, an IPA hopped with Citra, Mosaic, and Sabro, that we hope to be the foundation of our hops program. And we think it's a really well-balanced beer that still packs a supersaturated punch. The name's derived from a "Lord of the Rings" quote for whoever can figure it out. We also put out a pale ale, Know Who You Are, made with our friend Marlowe Artisanal Ales. And Stay Awhile, a dark mild. That's not a popular style right now, but we think it should be. Especially this time of year. It brings so much rich and pure malt character to the table while maintaining a clean, crisp, low-ABV delivery.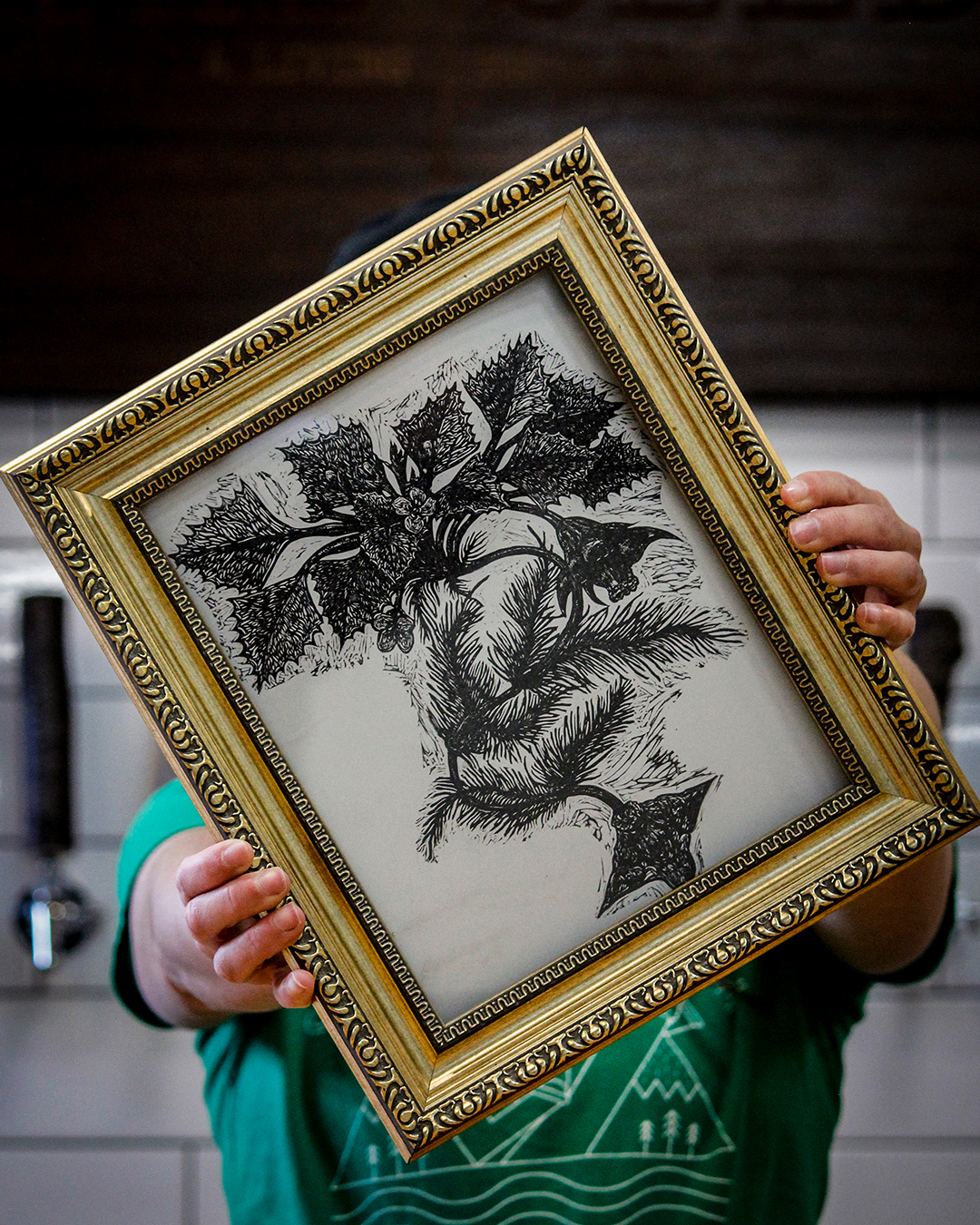 We sold out of both our hoppy beers, and we were actually pretty surprised with how many people bought and were excited for the mild. We'll be doing more English-style pub beers, for sure.
NK: As a homebrewer, you focused primarily on mixed-fermentation and farmhouse beers, which require more time to produce than the first three beers you released. When will those kinds of beers start to surface commercially?
ST: As soon as they're ready, and not any sooner. I think if you ask anyone making mixed-ferm beers, you'll get some form of that answer. [Laughs.]
Saison will always be our focus, so we're really excited for the moment when mixed-culture beer is ready to start sharing. We have some saison can conditioning right now. And this week we started tasting through barrels of different bases and cultures that have relatively modest turnaround times, that we filled when we were allowed to start brewing. Some are ready to be packaged soon. It's always an unknown amount of time before the beers are expressing properly in can or bottle, but we're hoping that we'll be able to start releasing some saison before the end of the year.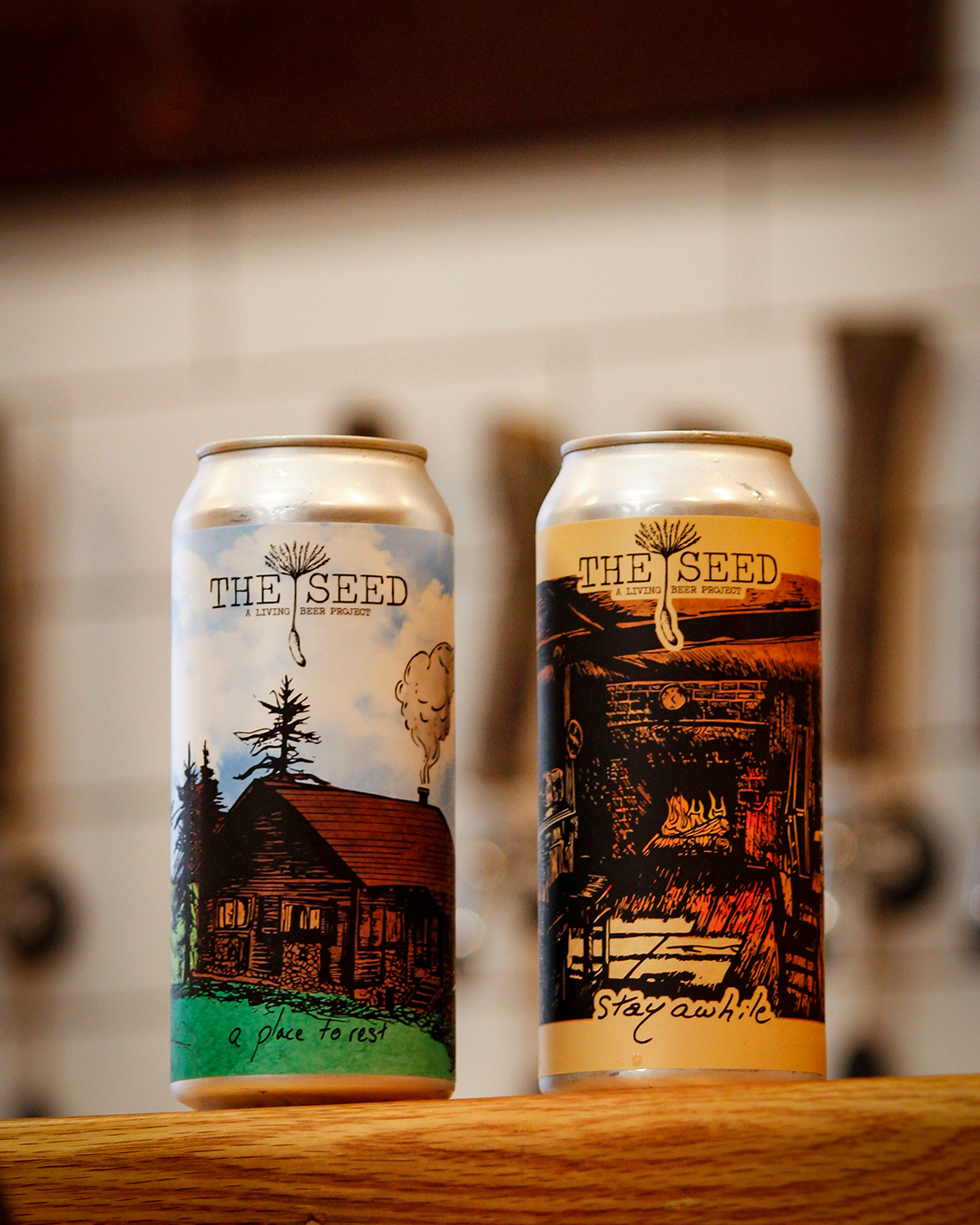 NK: What are some beers we can expect to see in the coming months?
ST: We have our first lager in the tank now, with all New Jersey grown and malted barley and hopped exclusively with Czech Saaz. We've also got a few local liquor stores that have reached out with some store-pick spirit barrels that they'd like to work with us on. We don't focus much on high-alcohol beers, but we'd like to do a batch or two of barleywine or stout each season, so we're looking forward to laying those down to rest in oak soon-ish.
We're also excited to share some more collaborations. We want to try and have one beer from most of our early can releases be a collaboration. That whole aspect of the industry, the creative and educational dialogue that comes along with making beer with other people, it's so fun to share those combinations of stories and backgrounds with everyone.
NK: Here we are, seven months into the pandemic and 9 million virus cases already reported, and infections keep surging across the country. What does the future hold for breweries and their taprooms as we knew it?
ST: I honestly have no idea. I don't think anyone really knows. The regulations and comfort levels of folks are in constant flux. And everyone has to learn to be way more flexible and agile with business decisions. Right now here in Jersey, breweries are operating at 25% indoor capacity, there has been an extension for outdoor seating until spring. Just two weeks ago there was talk of the indoor seating capacity bumping up to 50%.
But now there's murmur of curfew and indoor being removed again. We're currently looking for the best way to do outdoor seating. We're lucky in the fact that our space is so wide open inside, and we feel comfortable that, when the time is finally right to open our tasting room, we can space people out to provide a safe experience. That being said, our outdoor arrangement is a bit more tricky for us because we share a parking lot.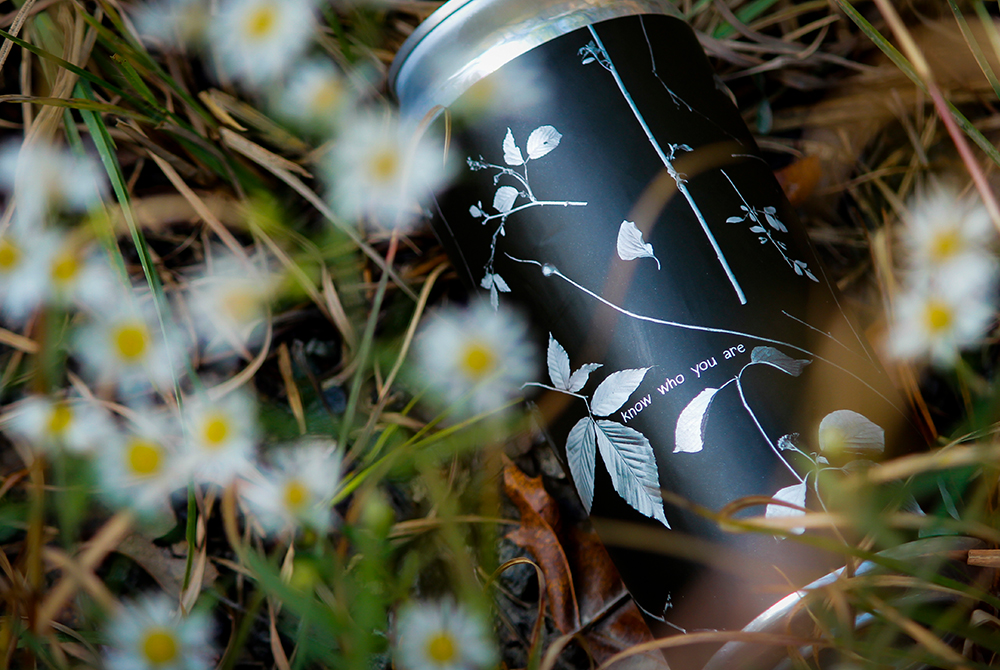 It's a high-anxiety time to keep up with such a dynamic regulatory landscape right now. But we're pretty "glass half full" folks. We're also big "Lord of the Rings" nerds. So we always come back to this exchange between Frodo and Gandalf. "I wish it need not have happened in my time," said Frodo. "So do I," said Gandalf, "and so do all who live to see such times. But that is not for them to decide. All we have to decide is what to do with the time that is given us."
Liked this article? Sign up for our newsletter to get the best craft beer writing on the web delivered straight to your inbox.