Photography by Jake Ingle

One surefire way to make the great outdoors even greater is to add in beer. Imagine yourself outside with nothing but green trees stretching off into the distance, the sun shining down on you, and a delicious hoppy brew in hand.
Fortunately, some of the best craft beer hot spots in America are also home to some really great hikes. We've managed to find some great day hikes for you to try, each with plenty of great breweries to hit up after — or before, if you've got the stamina — you strap on your backpack, lace up your hiking books, and take in the great outdoors.
Lower Macleay Park to Pittock Mansion Hike — Portland, Oregon
Located right in Northwest Portland, this is the most convenient hike on the list. There are a number of great breweries less than 10 miles from the start of the hike at Lower Macleay Park. Only a few miles away is Deschutes Brewery, which offers 20 different beers on tap. In the southwest Portland/Hillsdale part of town there's the Sasquatch Brewery, which offers enough variety in beer styles to please everyone in the hiking group. Take the trail up to the historic Pittock mansion, which offers a stunning view looking down onto the rest of Portland, perfect for taking in while swigging beer.
Crabtree Falls Trail Hike — North Carolina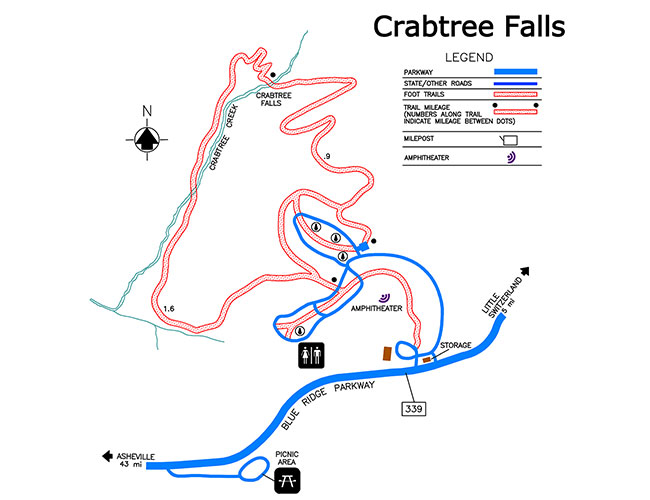 This hike is located in the scenic Blue Ridge Mountains of North Carolina. The highlight of the trail is Crabtree Falls, the perfect spot to take a break and enjoy some beer. Thirsty hikers should start an hour by car to the southwest, where the craft beer hotspot of Asheville, packs in a ton of options for filling a growler before your big adventure. Highlights include Green Man Brewery, Hi-Wire Brewing, and, for the hip, Burial Beer Co.. For those driving to the trailhead from the east, don't miss Fonta Flora, just off of Route 40.
Sunset Ridge Trail to Mount Mansfield — Vermont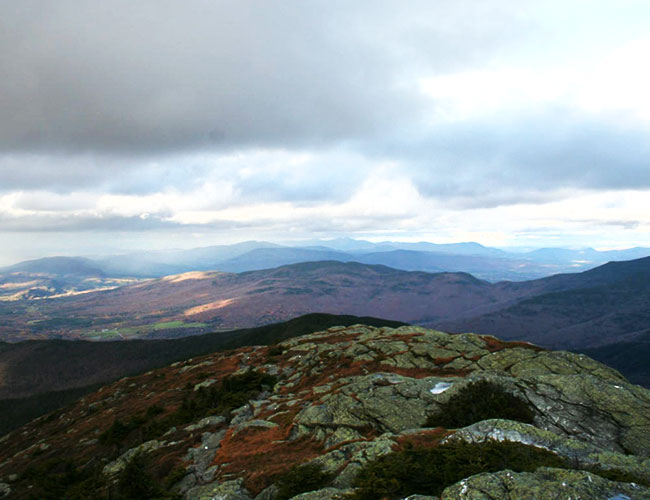 In Vermont's Underhill State Park, hikers can take Sunset Ridge Trail up to Mount Mansfield, the highest peak in the state of Vermont. It's not too far from Burlington, where travelers can hit up Zero Gravity Brewery, Foam Brewers, or Four Quarters. although visits to The Alchemist in Stowe would be sure to leave hikers feeling on top of the world as well.
Ewoldsen Day Trail — Big Sur, California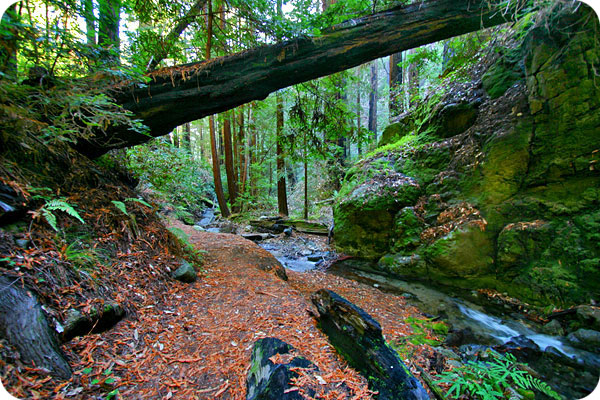 This trail is located in Julia Pfeiffer Burns State Park, right on the coast of central California. Should you feel your insatiable stirrings of Manifest Destiny calling you here, stop by Peter B's Brewpub in Monterey or the Alvarado Street Brewery in Salinas before setting out to walk among the redwoods and/or soak in the coastal views that this trail provides.