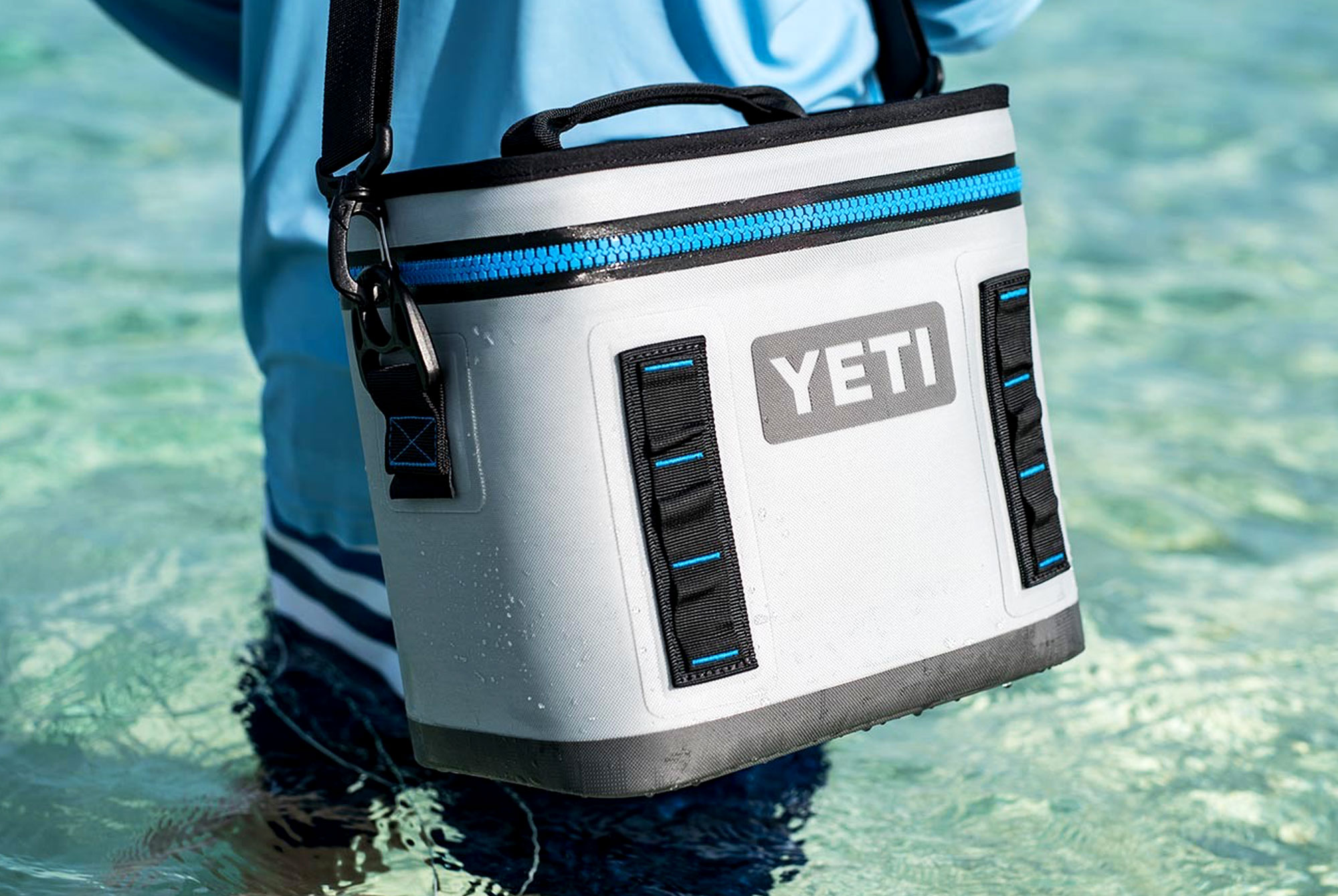 Every group of friends has one member who'd rather be outside than inside. These are our adventurous beer nerds, the ones who want to hike instead of play poker or watch TV. Their tales of leaches, ticks, and near-death experiences make us want to crawl under the covers, and their stories only get wilder the deeper into a double IPA they get. Celebrate the loyal, never-boring adventurous beer nerd with these ten gifts.
Brewzkey Keychain Bottle Opener
A bottle opener that's small enough to fit on a set of keys is perfect for the on-the-go beer lover who will need to open a bottle of beer in any set of circumstances. This option from Brewzkey is cheap and small enough to be unobtrusive.
GrowlerWerks uKeg 128
What better way to take beer on the go than carrying it in a growler? Or fill one up with beer from your vacation spot's best brewery as the perfect souvenir. We like the insulated uKeg growler from GrowlerWerks, which can keep 128 ounces of beer fresh and carbonated for 2 weeks. Perfect for stocking up for a cabin house.
Yeti Hopper Flip 8
Packing smart is essential for any adventure. To keep your beers nice and cool during a trip, it'd be hard to find a better option than the Yeti Hopper, a soft cooler which comes in a wide range of sizes.
National Geographic Atlas of Beer
This book provides an overview of dozens of countries' drinking cultures, and lists the major beer styles associated with the world's biggest drinking countries, all presented in gorgeous glossy pages, making it a great coffee table book and a great go-to find for planning a beer-cation.
Libbey Belgian Beer Tasters
For the beer nerd who wants to try as many new beers at as many different breweries as possible, a 5-ounce tasting glass is a great item to have on hand. These durable tasting glasses from Libbey are perfect beer pouring receptacles.
The North Face Router Day Pack
It's not made specifically for holding beer, but this North Face backpack has padded mesh pieces along the back, which makes carrying a little more comfortable. It also has plenty of storage room, with multiple compartments. Plus, pockets on the side that are perfect for stashing a beer or two.
Sony DSC-RX100
Don't dismiss point-and-shoot cameras; these pocket-sized versions of bulky DSLRs have come a long way in recent years. The Sony is our favorite at this price, and the Carl Zeiss lens is unbeatable for a camera slightly larger than a deck of cards. Get your #craftbeer #beerporn photo game on point.
REI Co-Op Hangtime Chair
A good camping chair should be light and collapsible so that it's easy to take wherever your adventure sends you. But most important, it should have a pocket to put your beer in so that you can kick back and relax after a hard day of traveling. The Co-Op Hangtime Chair from REI checks all the right boxes.
Amazon Kindle Paperwhite
With its glare free display, the Amazon Kindle remains the best e-reader available, and its portable nature makes it the perfect go-to option for reading while traveling. There are some great books about beer available on the Kindle store, such as The Complete Beer Course, The Beer Bible, and The Beer Geek Handbook, which are just a few options that also made our list of "The Best Books for Craft Beer Lovers".
Bose SoundSport Wireless Headphones
Fancy noise-canceling headphones are great, but accidents tend to happen on the road. These Bose headphones were designed with the on-the-go lifestyle in mind. They're a good way to listen to some craft beer podcasts while in transit.