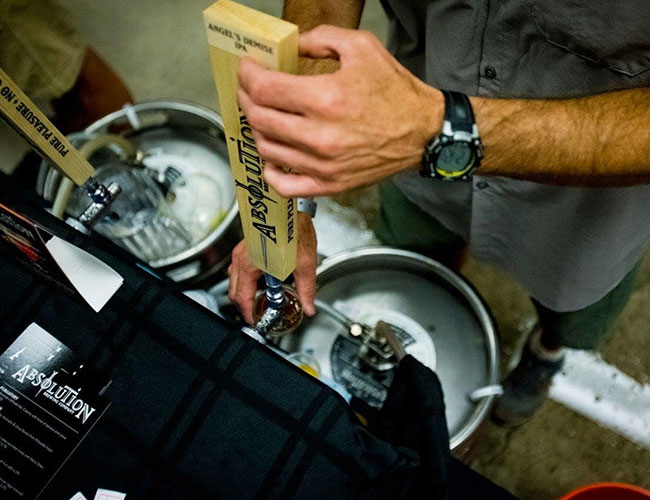 Some beer lovers turned pro in this very weird year we've had.
Let's face it people are drinking more and breweries know it. Burley Oak in Berlin, MD for example, was offering kegs of their JREAM series of fruited sours along with many of their stalwart IPAs this year for anyone lucky enough to snag one. Or maybe your favorite homebrewer is moving up to the big leagues and needs a proper way to store and pour.
These days we've all got some kind of prepper tendencies and gifting a kegerator is not only incredibly generous but practical as well. So if your favorite beer aficionado has outgrown the plastic tubs and the always broken hand pump taps, here are some upgrade options.
Best Entry Level Kegerator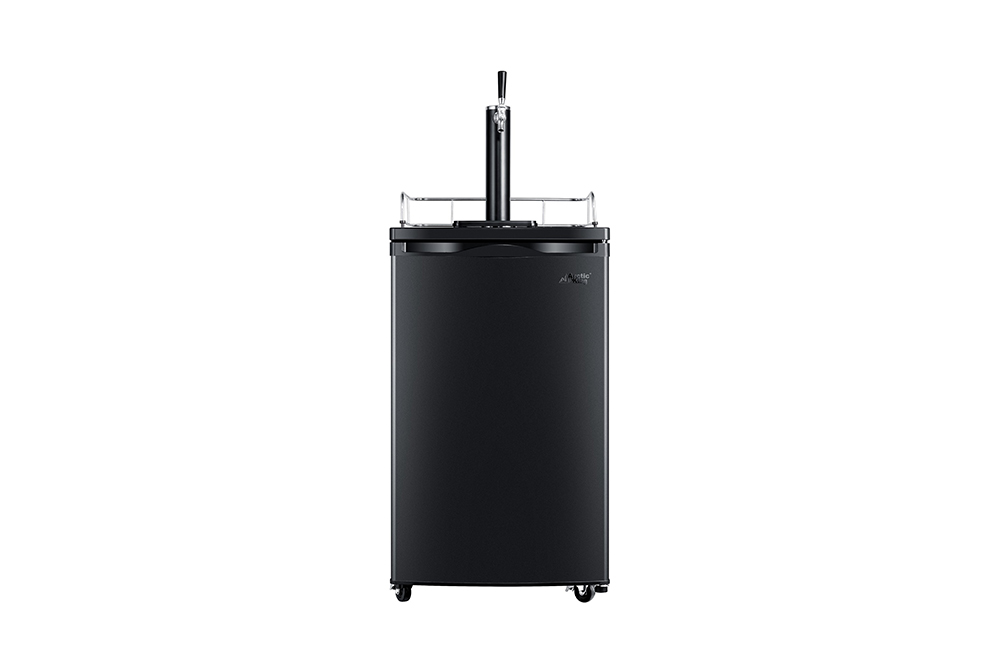 Looking for an entry-level kegerator? The Arctic King Single Tap can hold up to one half-barrel keg or any other smaller option. Plus it still has enough room for you to add the provided wire racks to keep some cans cold. Or, with the keg removed this kegerator can be used as a second refrigerator. That all makes this Arctic King model very versatile but our favorite feature is the price. At $350 this bad boy is a steal which makes it all the more perfect for gifting.
Best Multi-Tap Kegerator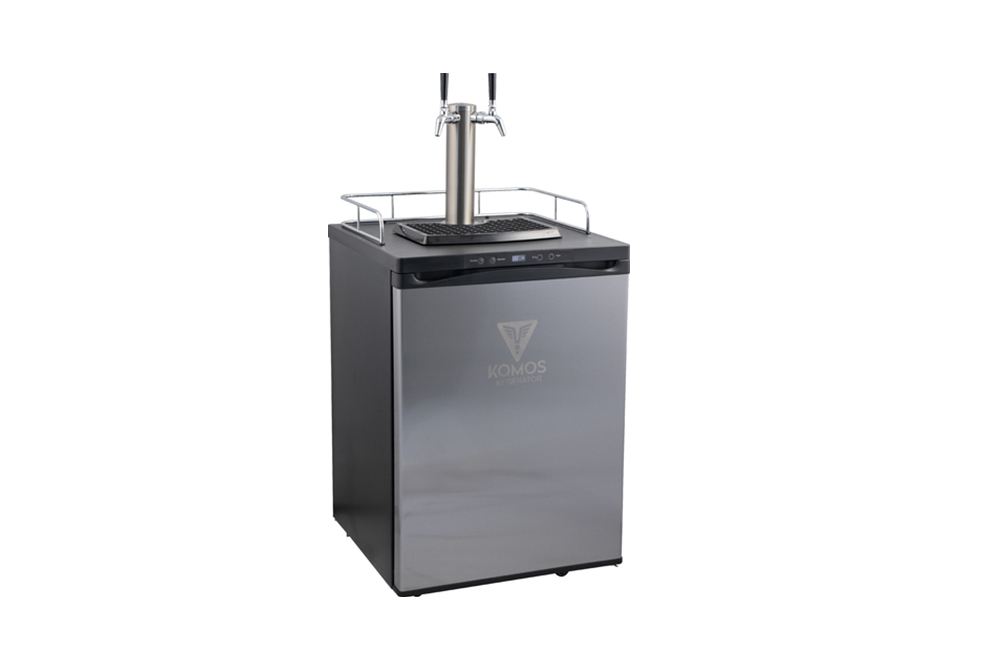 if your favorite beer drinker is also the ultimate host, the Komos V2 kegerator is the ultimate low-cost multi-tap model in the game. At $750, this is a bargain gift for the variety-seeking beverage enthusiast. Perfect too for the always tinkering home fermentation specialist who can now have a tap not only for their homebrew, but also kombucha, seltzer, and maybe even cold brew. The keg configurations range from one-half barrel to four slim five-gallon kegs, three sixtel kegs, and more. This model is also offered in 1, 2, 3 tap versions, as well as refrigerator only.
Best Space Saving Kegerator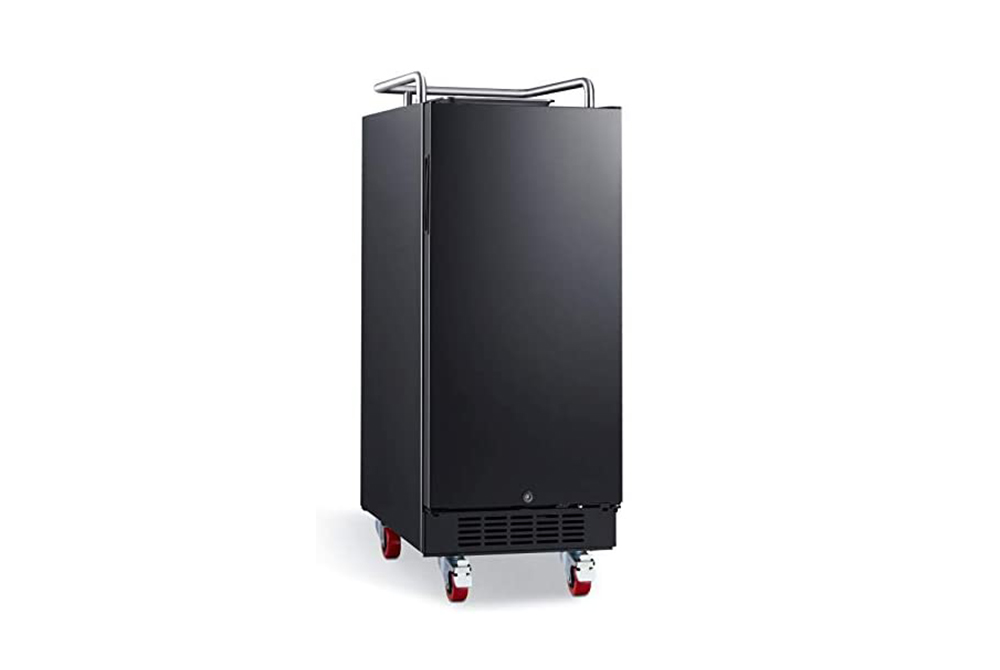 If your drinker is low on space, look no further than EdgeStar 15" Built-In Black Stainless Steel model. This is the perfect kegerator for the compact man cave or apartment. This slim, single tap kegerator can accommodate either a (1) quarter keg, (1) sixth keg, or (1) Cornelius keg so it's great for the party animal and the homebrewer. The unit sits on four heavy-duty casters and has a reversible door so reconfiguration is done with ease.
Best Mini Kegerator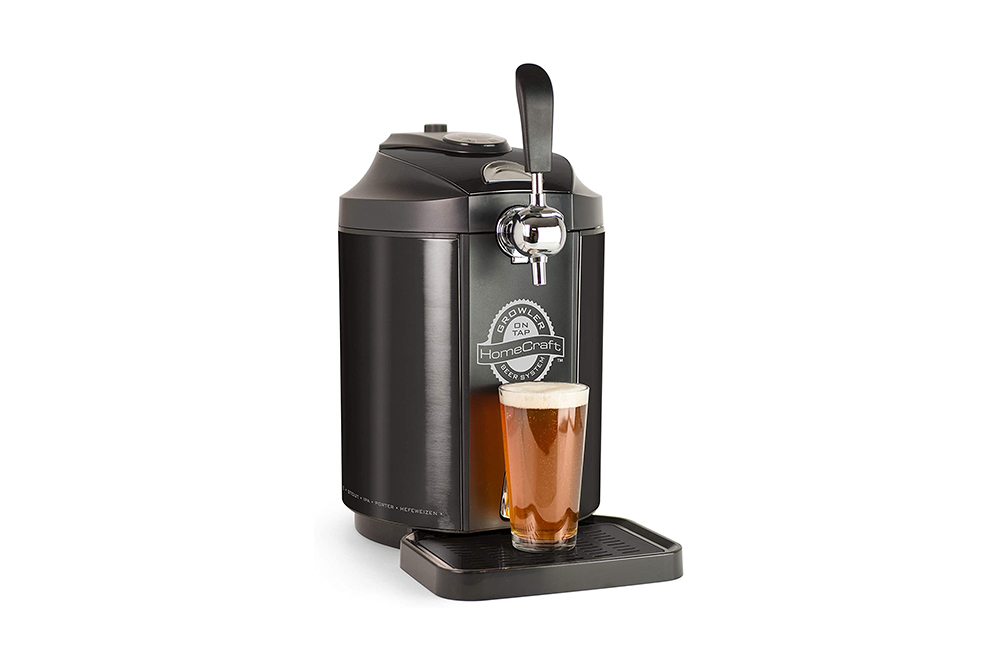 The Homecraft Black Stainless Steel Beer Growler Dispenser is an option for the countertop appliance addict. This machine works with standard pressurized and non-pressurized 5-liter kegs that can be found in most beer shops. It's also a great way to have beer from your favorite local brewery on tap at home. Homecraft includes a 5-liter growler keg that can be cleaned and refilled with ease and great frequency. No matter what they choose to drink, the dispenser keeps the contents at chilly 36 degrees and pressurized with the included CO2 cartridges.
Best Kegerator For the DIYer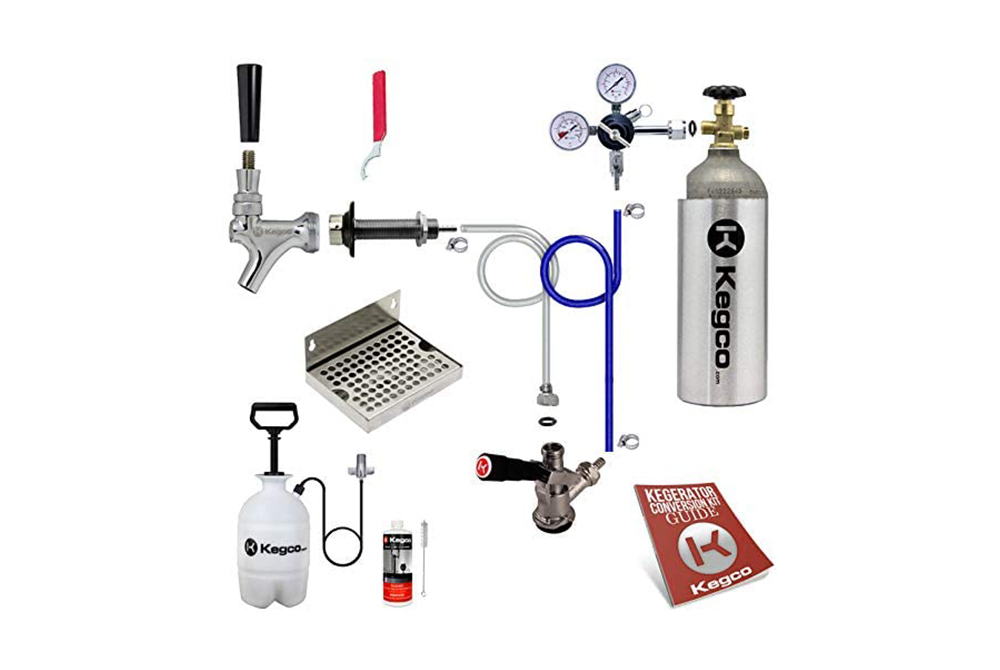 Your friend built a deck this summer. Plus, they crafted the chairs and table in your kitchen. They have also been looking to upgrade the beer fridge in the garage. If your bulk beer drinker is handy, The Kegco Ultimate Door Mount Kegerator kit is the way to go. It includes everything needed to turn that old icebox into an endless pilsner fountain from the spout to the CO2 tank and the lines in between. This kit also boasts a hand pressurized cleaning system to keep those lines sparkling! The best part is you can scoop this kit up on Amazon. You could go ahead and get them a tap handle too. But they'll probably want to make their own.
Unless otherwise noted, all of the products featured on Hop Culture are independently chosen by our editorial team. However, Hop Culture may earn a commission from purchases made through affiliate links on the site.
Liked this article? Sign up for our newsletter to get the best craft beer writing on the web delivered straight to your inbox.