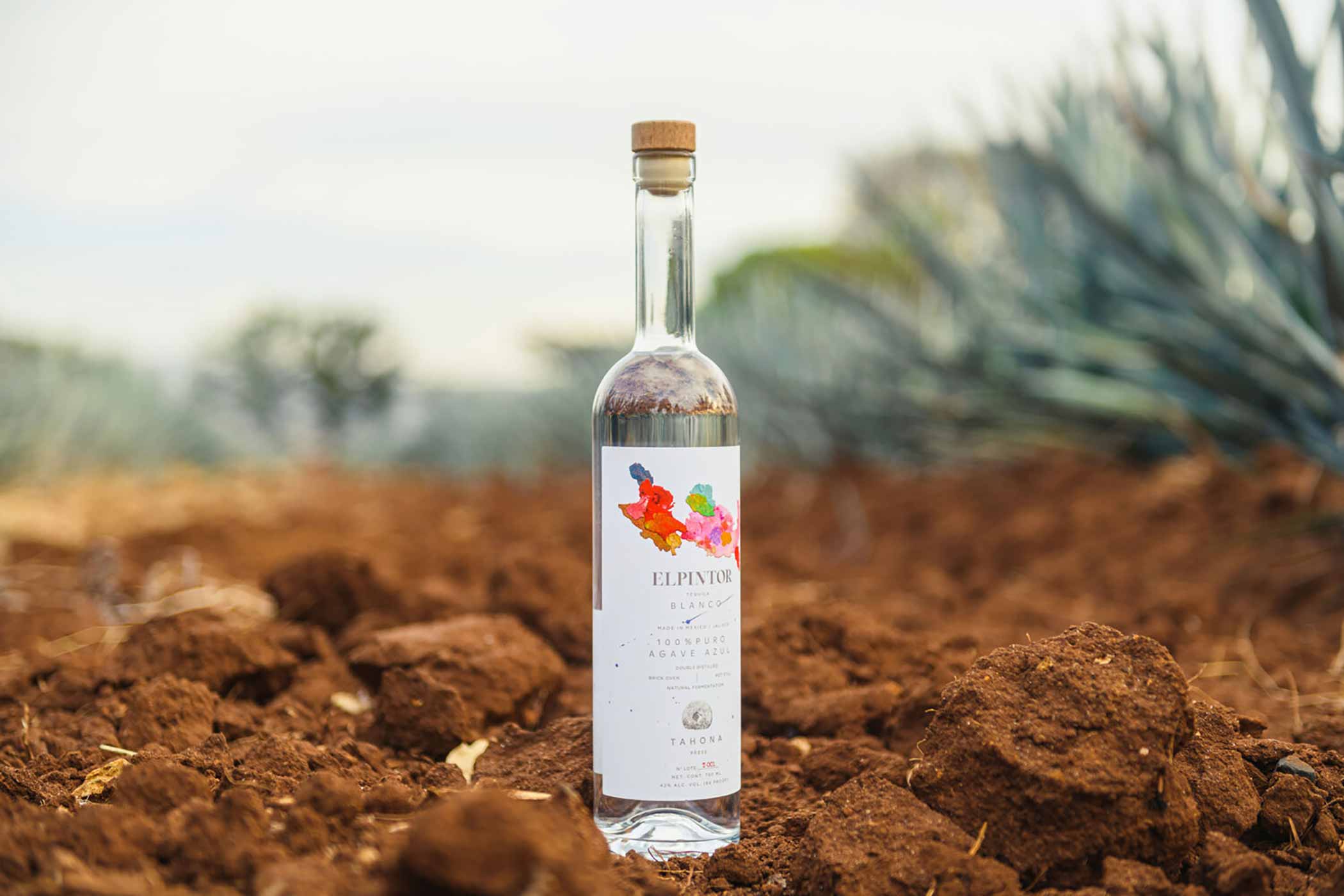 Photography courtesy of El Pintor
Check Out These Other 🔥 Spirits:
Beer before liquor, never been sicker; liquor before beer, you're in the clear. We're not sure whether the age-old adage we prophetically learned in college has any scientific proof, but from a consumer perspective, that certainly seems to be true at the moment, with one particular spirit shooting sales higher and higher: tequila.
According to the Distilled Spirits Council of the United States, high-end and premium tequila and American whiskey propelled total spending on spirits to a record high of $37.6 billion in 2022. Overall sales of tequila rose 7.3% last year, according to NIQ, who also recorded that tequila spending is already up 6% just halfway through the year.
And a surefire sign that a particular beverage is hot, hot, hot: celebrity endorsement.
In 2021, country music star Thomas Rhett and his cousin Jeff Worn launched Dos Primos Tequila. Just this year, celebrity chef Guy Fieri did a collab on Santo Tequila Añejo. And other names you may recognize distilling their own tequila include Eva Longoria, Bryan Cranston, and Dwayne "The Rock" Johnson.
On Monday, July 24, we celebrate National Tequila Day, so whether you like shooting your tequilas with a wedge of lime and a line of salt or lounging out on a beautiful summer day with a glass on the rocks, here are our favorite tequilas to try in 2023.
Wait, What Exactly Is Tequila? And How Is It Different From Mezcal?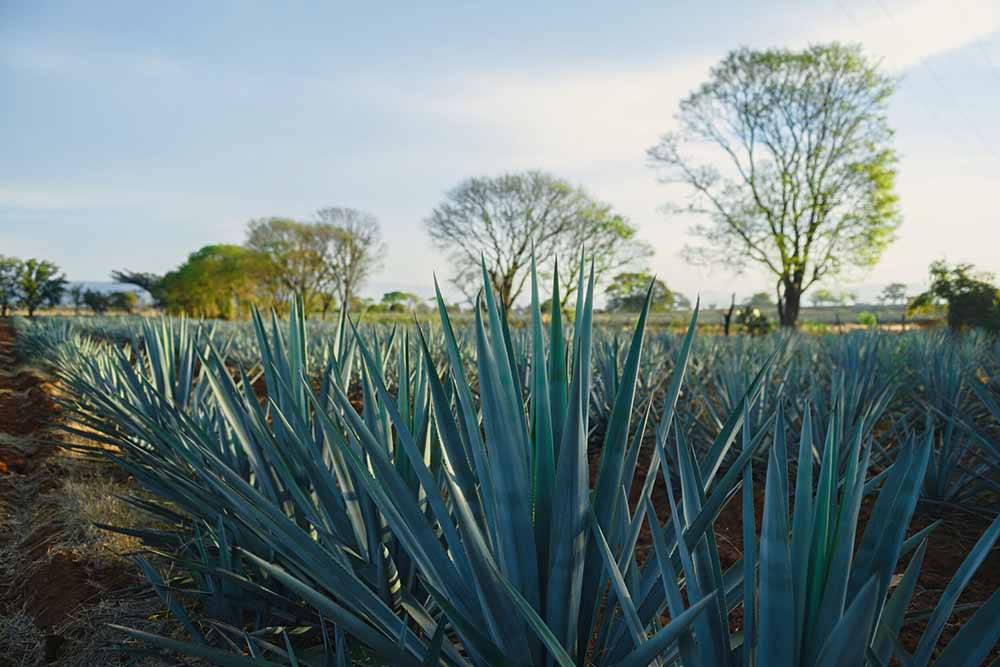 At their cores, tequilas and mezcals are both spirits made from agave, a native plant found in Mexico and the Caribbean.
But the best way to remember their differences: All tequila is mezcal, but not all mezcal is tequila.
In spirit speak, think of how bourbon is a kind of whiskey or Chardonnay is a type of wine. Tequila is a type of mezcal.
While tequila can only be made from a very specific agave plant—Blue Weber Agave—mezcal can be made from any agave variety.
In other words, mezcal represents an umbrella category for spirits made from agave.
And tequila is one of those spirits.
And How Do You Make Tequila vs. Mezcal?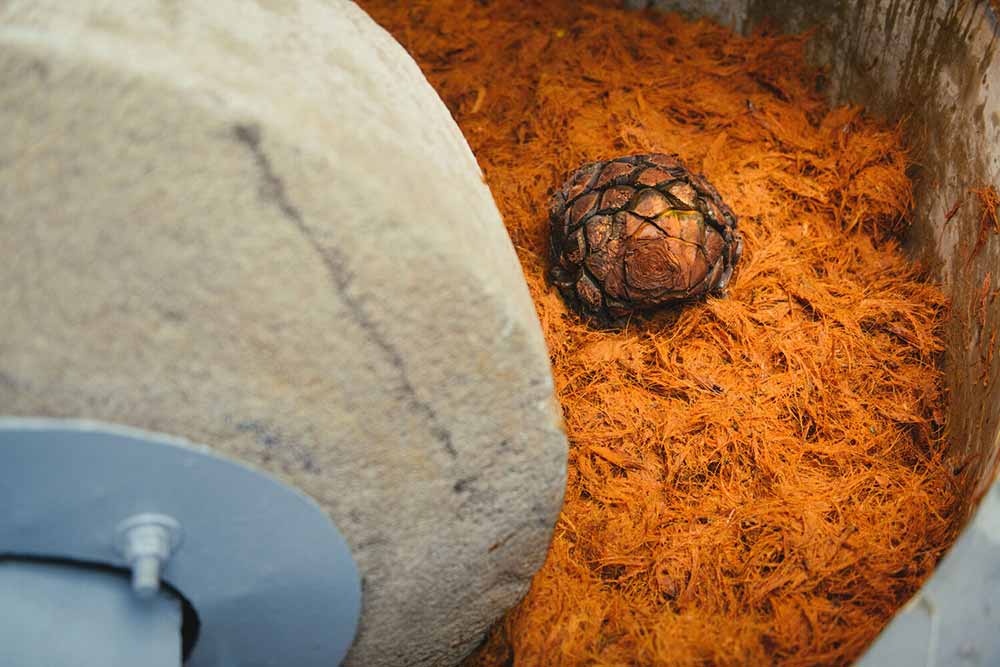 Another distinct difference between mezcal and tequila: how these two spirits are made.
Crafting tequila starts with cultivating the Blue Weber Agave, which can take seven to eight years to mature. Once ready, distillers steam the agave's core (called a piña) before distilling. From there, one can age tequila (if wanted) to create different complexities of colors and flavors.
Unaged tequilas are called blanco, while unaged mezcal is often called joven ("young" in Spanish).
Tequila or mezcal aged in steel or wooden barrels for two months to a year turns into tequila or mezcal reposado, respectively, with a deeper caramel color.
Tequilas or mezcals aged for over a year in barrels morph into añejo, which has an even darker orange/brown hue similar to whiskey. Congruent with a deeper color also comes more complexity of flavor.
On the other hand, to make mezcal, mescaleros (i.e., one who makes mezcal) smoke the piña in pits in the ground, adding a very distinctive smoky flavor to the final spirit. Again, this piña can come from any agave plant (not just the Blue Weber), giving mezcals a more comprehensive array of potential aromas and tastes.
But since today is National Tequila Day, here are the best tequilas we want on hand and in our hands to drink this year.
Hop Culture's 11 Best Tequilas to Celebrate National Tequila Day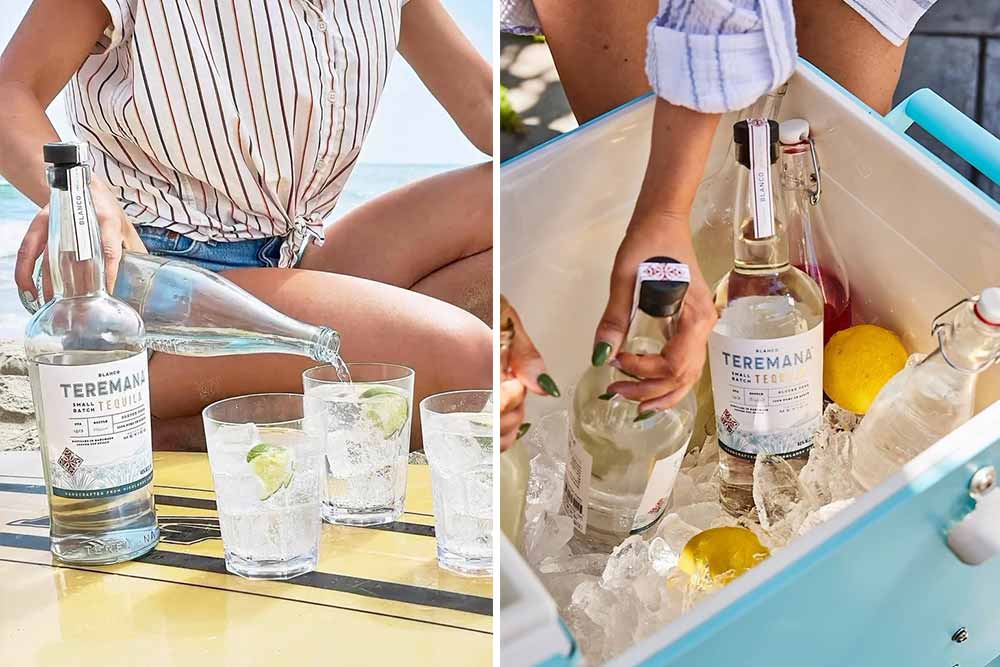 Teremana Small Batch Tequila Blanco
ABV: 40%
Type: Blanco
The Story: Do you love the WWE? Are you a fan of the HBO Ballers? How about the movie Moana or Furious 7? What does this have to do with tequila?
Dwayne "The Rock" Johnson has become one of the highest-paid celebrity actors for a reason. His blend of charm, brawn, and decent acting chops has made him one of the most sought-after celebrities.
Much like his own brand of tequila. Launched as Teremana in March 2020, the Rock's tequila brand sold 300,000 cases in the U.S. in just ten months. The tequila caught on for its quirky yet affordable approach. Priced at an average of $31 a bottle, Teremana combines the word "tere," which means earth in Latin, and "mana," which means spirit in Polynesian, a nod to the Rock's roots.
Available in three types—añejo, reposado, and blanco—the latter version of this "spirit of the earth" tequila includes one hundred percent Blue Weber Agave from a small Mexican town in the Jalisco Highlands that's roasted for three days before being distilled in handmade copper stills.
As if that wasn't enough, Teremana has racked up awards, including a 2022 gold from the Spirits Business for the Tequila & Mezcal Masters and a gold at the 2022 San Francisco World Spirits Competition, to name a few.
Tasting Notes: Bright citrus, smooth finish
La Pulga Tequila Blanco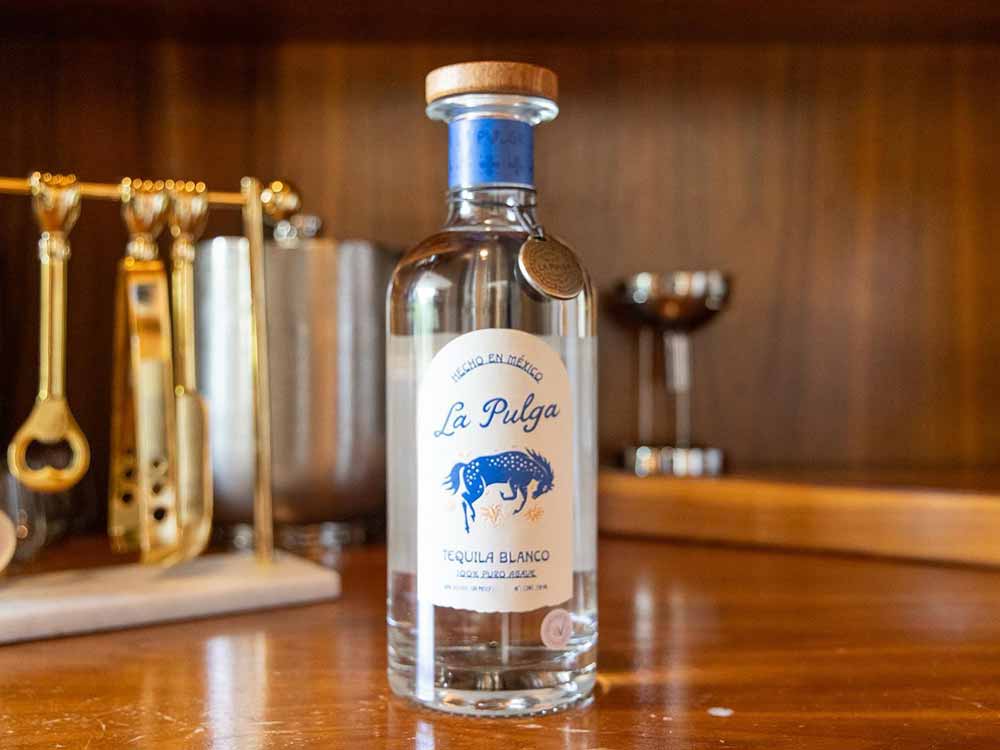 ABV: 40%
Type: Blanco
The Story: This tequila starts with the bronco on the bottle. Made in the style of alebrije, a type of Mexican folk art, the bucking bronco on the front represents "a soul that cannot be tamed," according to La Pulga.
You'll find an equally punchy tequila in the bottle. Starting with cooked agave, this smooth sipper hits all over your tastebuds with equal parts sweet (think honey), floral (think lavender), and savory (think olive).
Altogether, La Pulga Tequila Blanco can be a kick in the teeth. But in the smoothest, gentlest way, if you know what we mean.
And even if you don't, we bet you're intrigued, right? Also, La Pulga recommends this style for adding to cocktails, so you can always go that route if you don't want to drink it straight up.
We recommend this bottle to someone who loves tequila and might be more adventurous about new flavors.
Tasting Notes: Citrus, anise, black pepper, honey, floral
Santo Tequila Blanco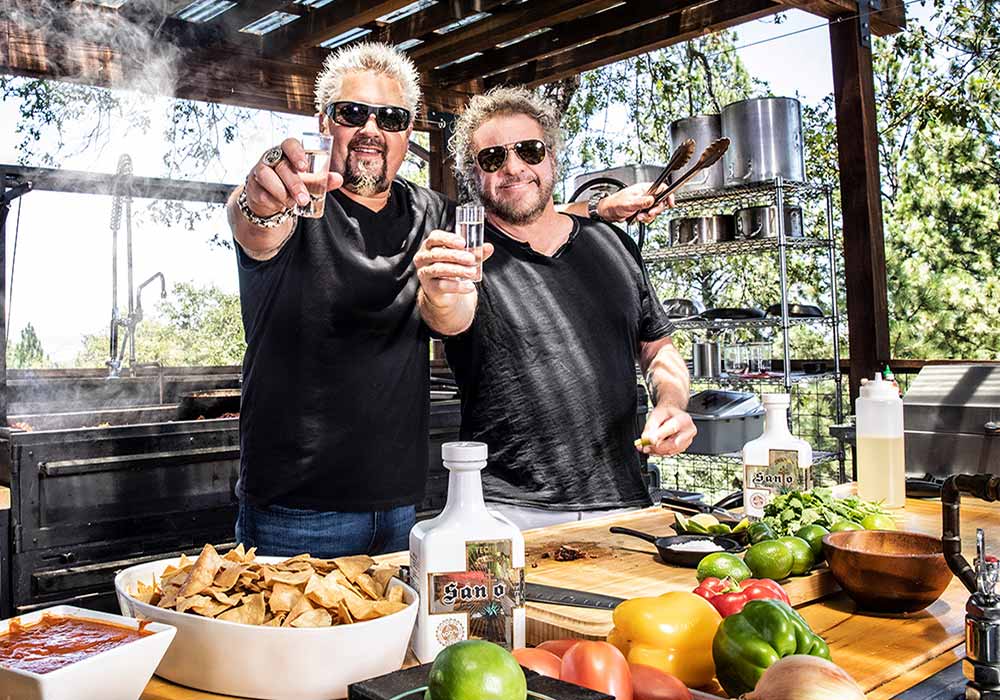 ABV: 40%
Type: Blanco
The Story: For fans of Flavortown and the fiery Red Rocker, this tequila might be for you. When Emmy Award-winning celebrity chef Guy Fieri and rock legend Sammy Hagar team up to create a tequila, you know it will be bigger, bolder, and badder than anything else out there.
Featuring one hundred percent Blue Weber Agave, Santo Blanco Tequila benefits from the skills of a third-generation master distiller.
All come together to produce a bottle that's "a higher spirit," according to Santo.
The Blanco, particularly, showcases the nuances of the Highlands of Jalisco plant, balancing floral, spicy, and earthy. Those latter savory notes tip this tequila more towards a food-friendly spirit. Which isn't surprising, considering the Mayor of Flavortown had a hand in making this one.
Try this tequila if you want big, bold punches on the palate. Hey, if Guy could put this tequila on a flip-flop and eat it, we imagine it's great just on the rocks.
Tasting Notes: White pepper, citrus, lemon, anise, earthy
El Pintor Tequila Blanco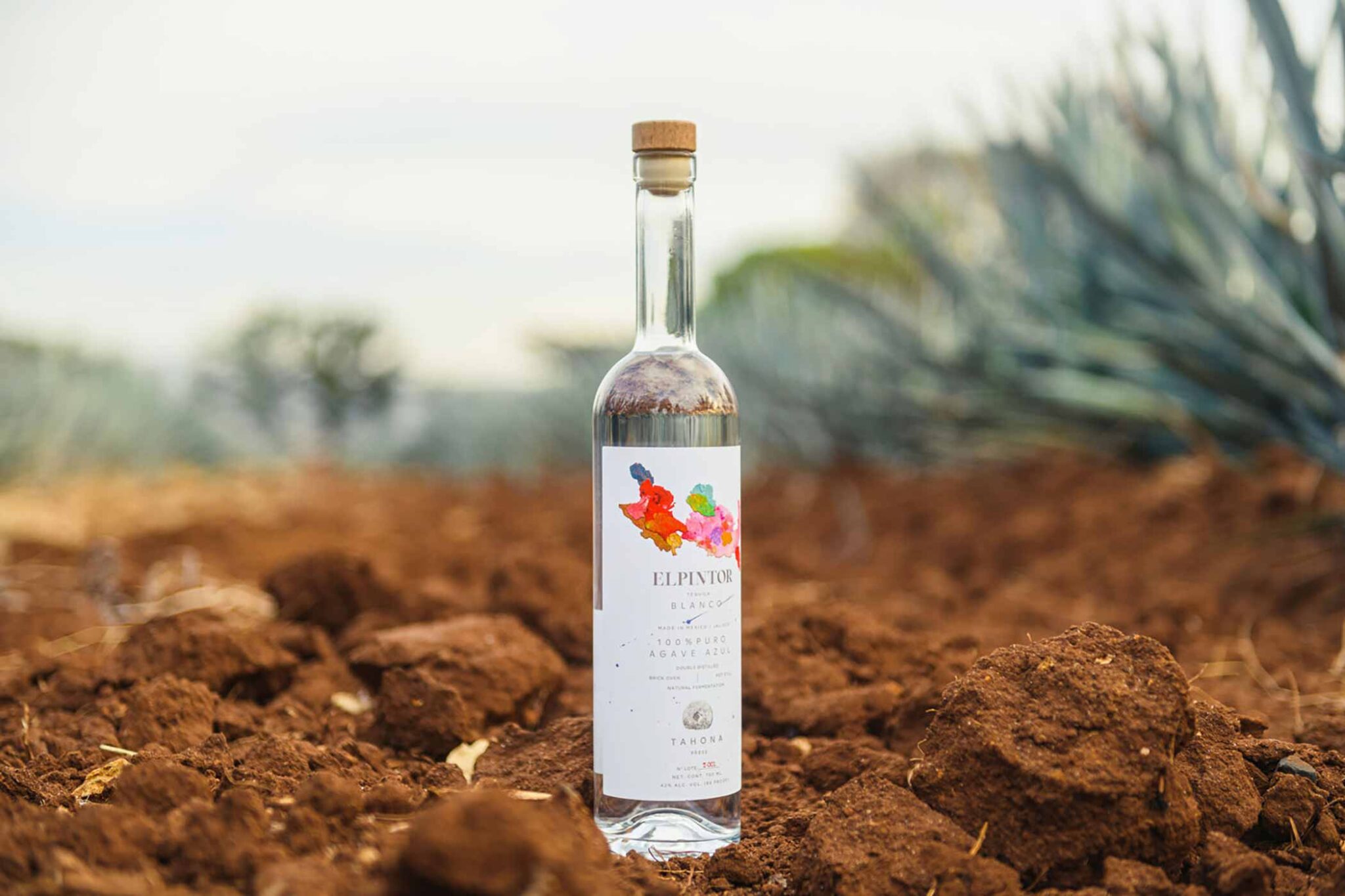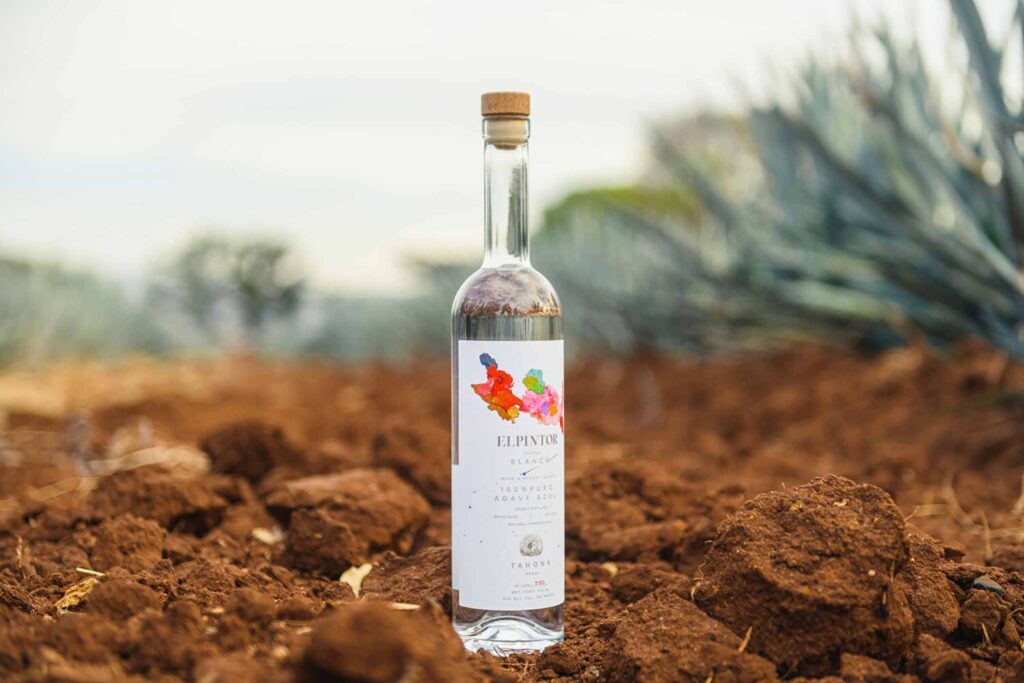 ABV: 42%
Type: Blanco
The Story: A tequila as beautiful on the outside as the inside. Created by Guillermo Barrosoa, a second certified Maestro Tequilero, El Pintor tequilas are made "for the love of tequila," as the brand states.
El Pintor Blanco, in particular, starts with ripe, cooked Blue Weber Agave from a single state in the lowlands near the Tequila Volcano.
Roasted in a traditional brick oven, the agave is ground in two parts using a more traditional tahona (heavy stone wheel that crushes the agave plant) and mechanical mill.
Fermented and finished through a double distillation in stainless steel pots, El Pintor Tequila Blanco is equal parts labor, love, and art. Handcrafted is the one word that sticks out here to us the most.
This tequila leans a touch more toward sweetness with a balance of distinct spices such as sage and thyme.
Tasting Notes: Green papaya, green apple, sage, thyme
Alma del Jaguar Tequila Blanco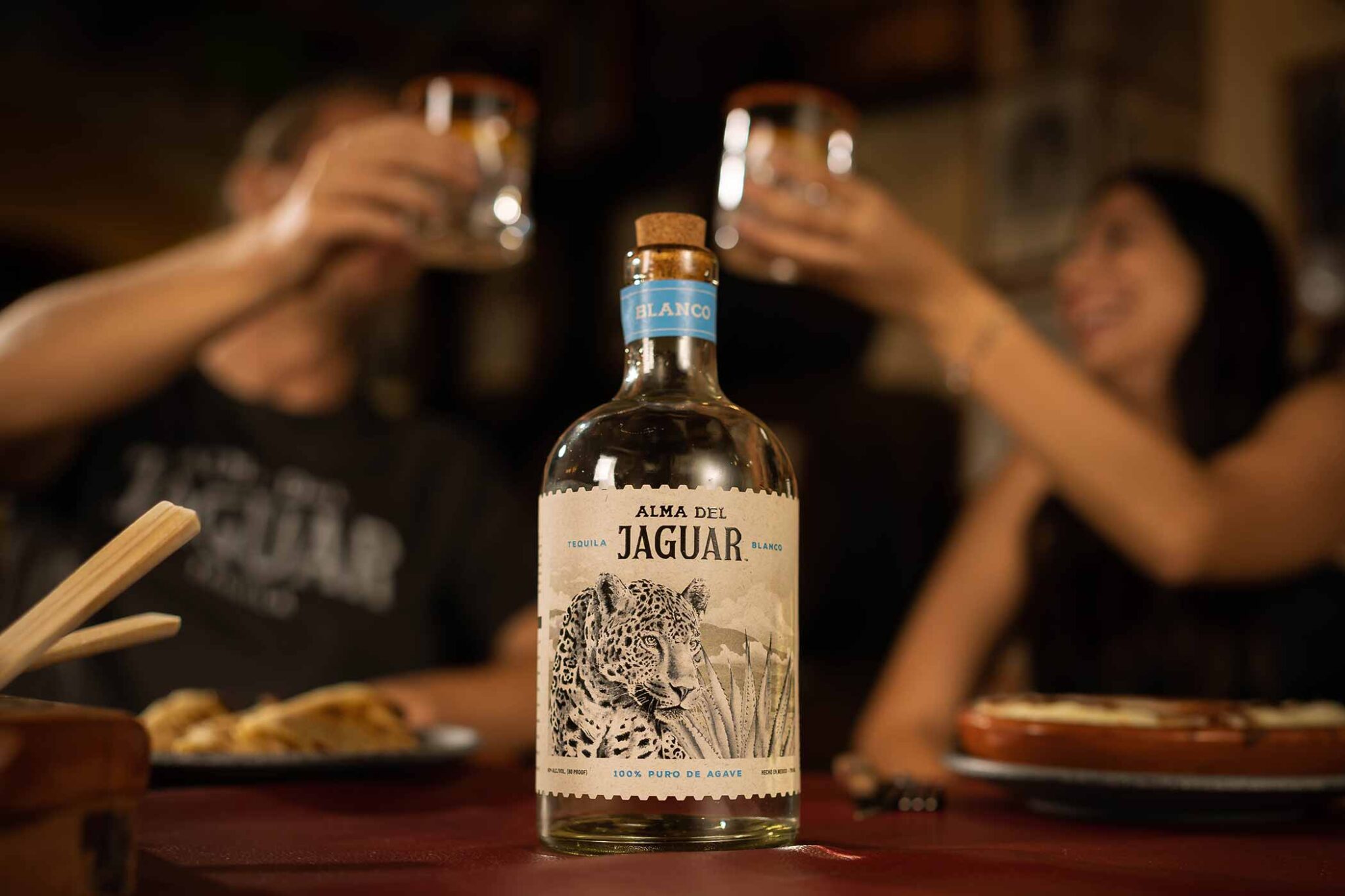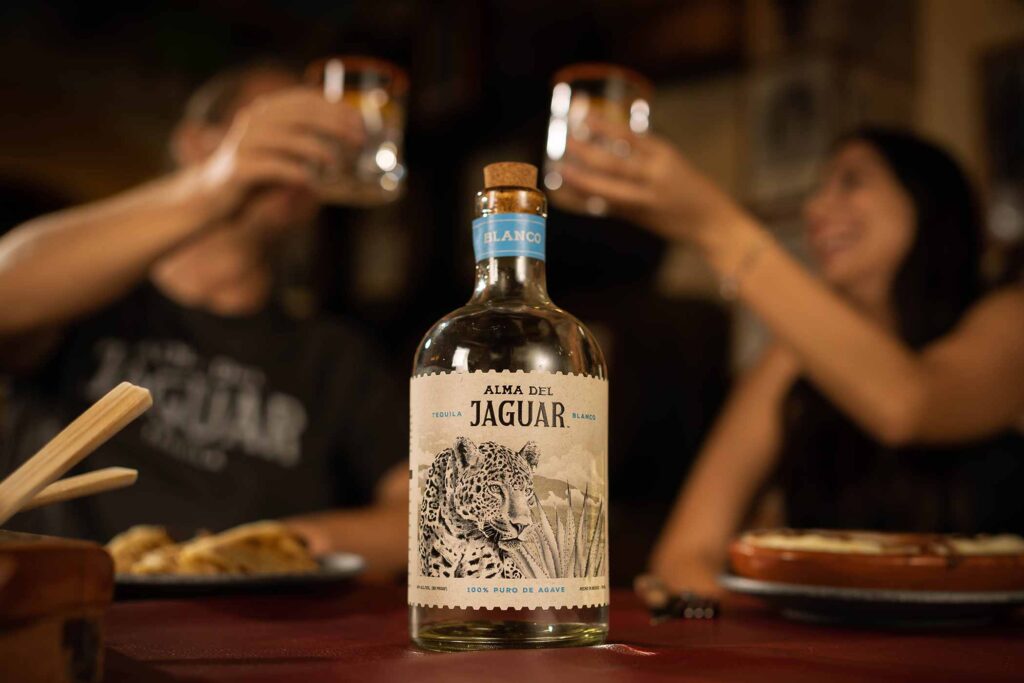 ABV: 40%
Type: Blanco
The Story: From the fifth-generation Vivanco family estate in Los Altos de Jalisco, Alma del Jaguar Tequila Blanco has been hand-bottling tequila since 1929.
A true expression of the agave plant and tequila as its distilled beverage, Alma del Jaguar Tequila Blanco features three simple ingredients: agave, water, and yeast.
But these ingredients are presented in elegant ways. For instance, one hundred percent pure agave from Los Altos de Jalisco that's cooked in stone or brick ovens and distilled in copper pots with a blend of wild yeast and Champagne yeast imported from France.
The result is a blanco tequila with kaleidoscopic layers that sort of prowl around and sneak up on you the more you sip it. Kind of like a jaguar, no?
Tasting Notes: Citrus, pineapple, clove, honeydew, bell pepper, brine
Astral Tequila Reposado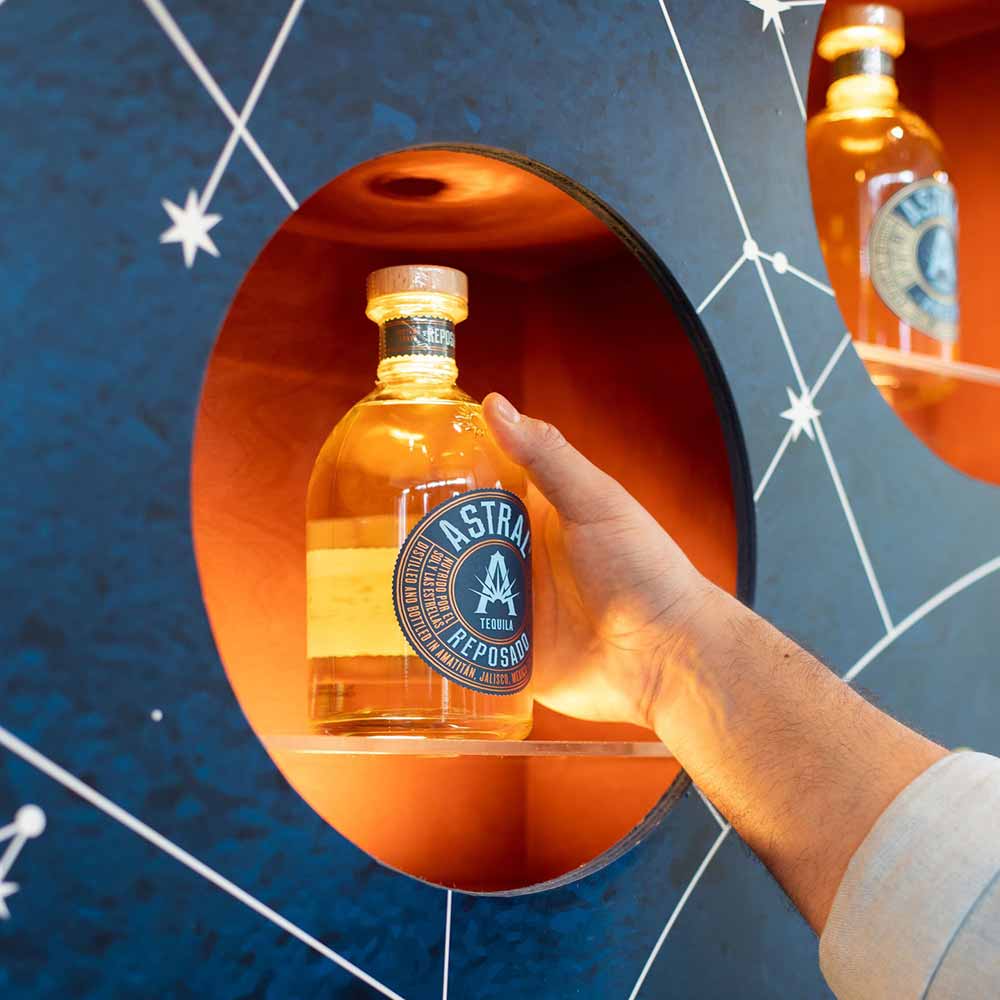 ABV: 40%
Type: Reposado
The Story: With the tagline "Nourished by the sun and the stars," Astral Tequila follows an extensive and respectful distillation process. Crafted with one hundred percent Blue Weber Agave that "grows under the hazy glow of the warm daylight and is tempered by cool and luminous night," as the brand writes, Astral's tequilas feature a unique milling process using a tahona. This wheel crushes juices from the agave fibers to punch up the flavor before distilling twice in copper pot stills. All contribute to a very smooth yet bright tequila as a blanco.
Where things get really fun and funky, though, is when Astral puts these tequilas into barrels.
Aged for five months in single-use American oak bourbon barrels, Astral Tequila Reposado benefits from an extra two months of aging (the industry standard is three-month aging).
You'll pick up more complex bursts from the barrel, such as vanilla and toffee. Those sweeter notes layer upon classic citrus pairings such as grapefruit and orange and some more spicy floral flavors.
Tasting Notes: Sweet, floral, caramel, vanilla, buttery, oak
Tequila Zarpado Reposado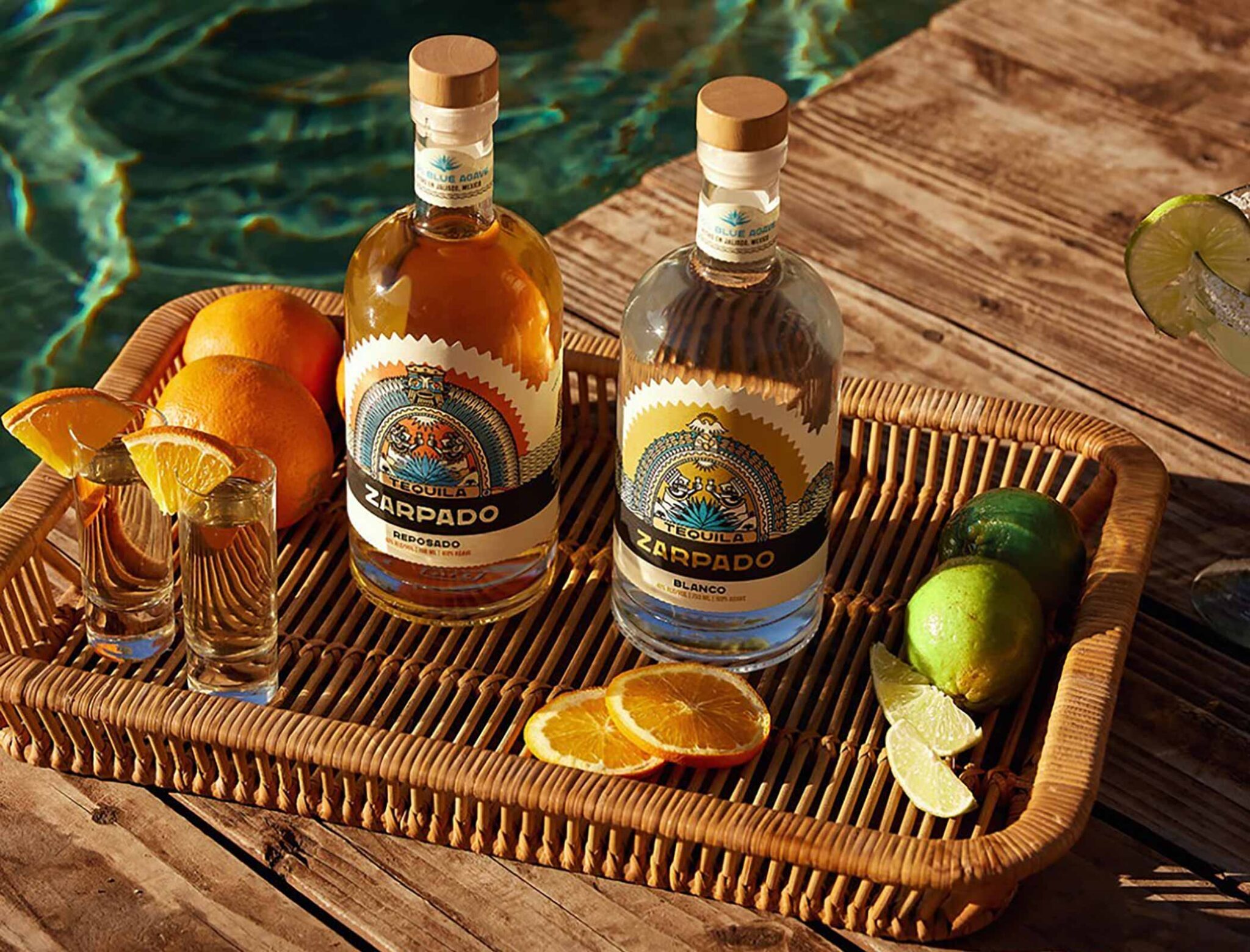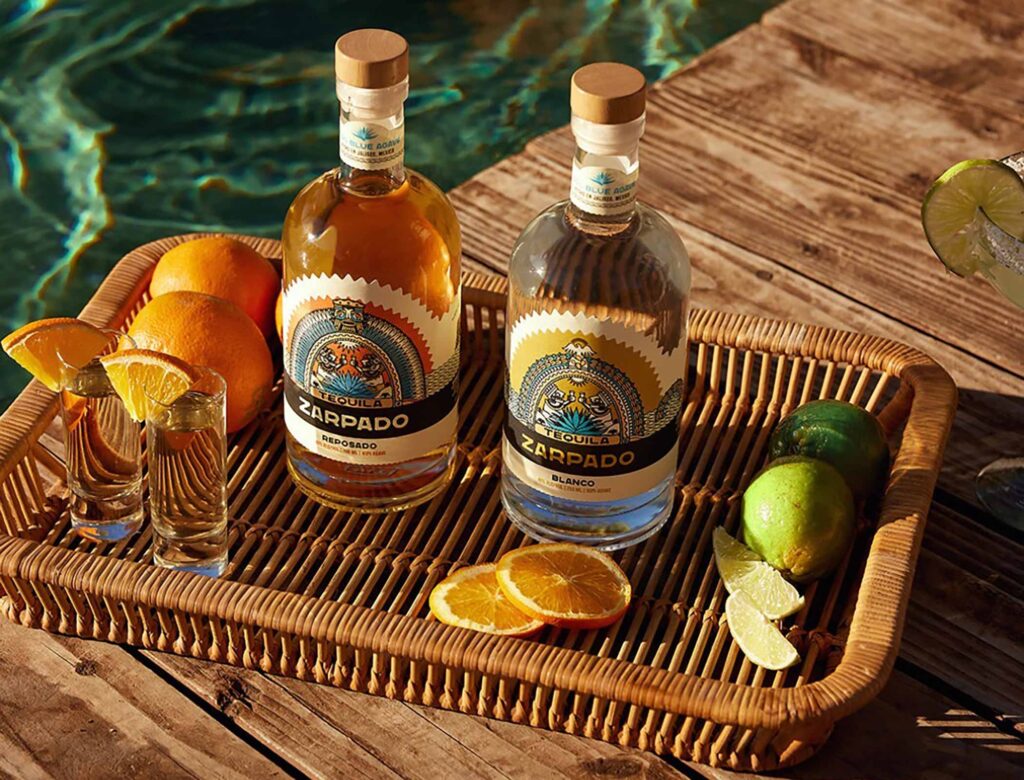 ABV: 40%
Type: Reposado
The Story: A more affordable reposado tequila, Tequila Zarpado Reposado, doesn't let the approachable price point below thirty dollars ($29.99) affect the overall taste or dedication to the process.
Made in small batches at the family-owned distillery, Tequila Zarpado spirits use mature Blue Weber Agave plants that go through double distillation.
Resting for three to four months in used Kentucky Bourbon barrels, Tequila Zarpado Reposado builds up a good amount of oakiness on top of buttery smoothness, meaning drinking this reposado is very pleasurable.
Darker depths, but still very drinkable.
Tasting Notes: Oak, vanilla, butterscotch, fresh citrus.
Patrón El Alto Tequila Reposado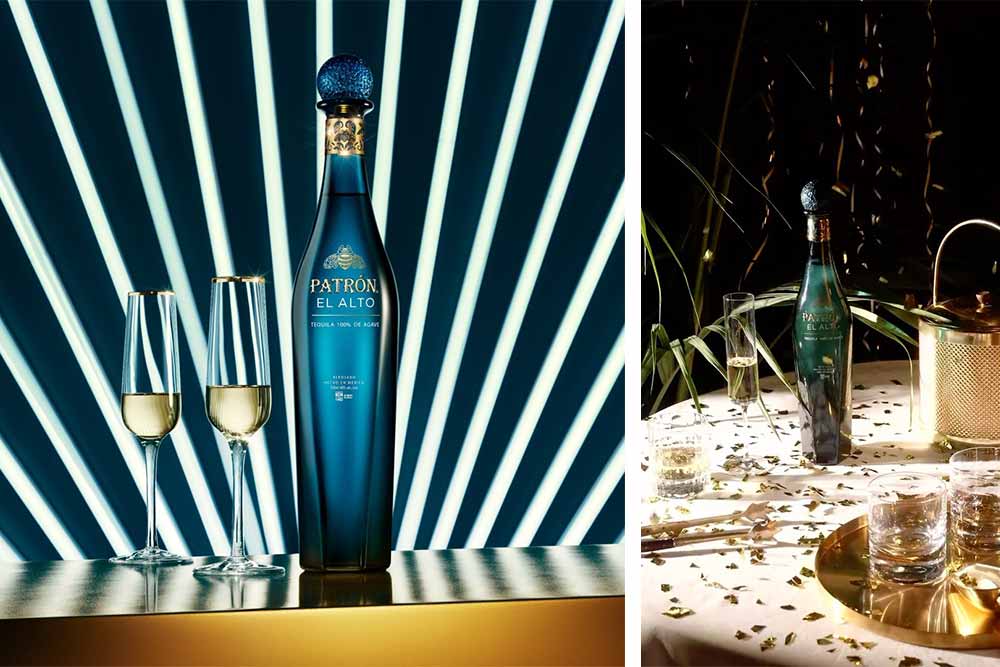 ABV: 40%
Type: Reposado
The Story: We all know Patrón. But did you know Patrón launched a truly regal reposado tequila in 2022? This one is pretty on-brand for Patrón and sneakily features reposado tequila blended with añejo and extra añejo, tequila aged for four years.
The premium, prestigious tequila has a price tag to match ($200), but if you feel like splurging for a special occasion, this is the tequila you want.
In fact, Patrón recommends you drink this tequila on the rocks with your most memorable moments.
Tasting Notes: Luxury, elegance, opulence, extravagance
El Nacimiento Tequila Reposado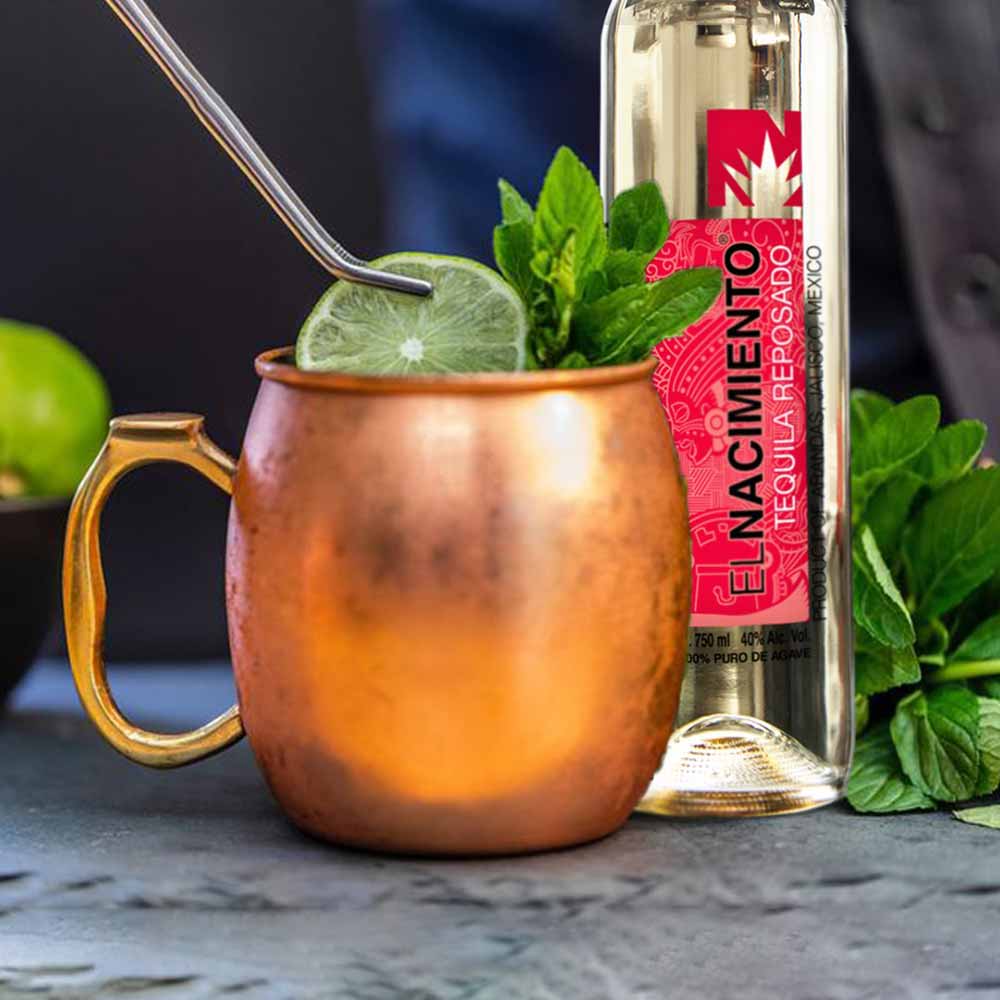 ABV: 40%
Type: Reposado
The Story: Time and tradition—two words El Nacimiento Tequila take very seriously. Using agave grown on volcanic hills, slow-cooked in masonry kilns, and double distilled, El Nacimiento Tequila Reposado gets an extra half a year napping in American oak barrels.
A bit lighter than a traditional reposado, this tequila isn't light on flavor. The brand describes this reposado as "subtly flavored with a light hint of fruit and wood."
We can go deeper than that, though. Expect a parfait of pleasant herbs with those added toppings of oak, smoke, and agave.
Tasting Notes: Agave, fruit, wood, slight smoke, warm, mellow
Mijenta Añejo Gran Reserva
ABV: 40%
Type: Añejo
The Story: An absolute stunner, Mijenta Añejo Gran Reserva falls into the higher-priced premium range of tequilas. But for good reason. Aged for eighteen months in four different oak barrels, this añejo is an elaborate exploration of the potential permutations of tequila. Tangled among the traditionally cooked agave notes, you'll find those elegant barrel-aging reflections—dark chocolate, toffee, tobacco, anise, dried fruit—each imparted by different casks—American white oak, French oak, acacia, and cherry oak.
Caramelization is the key to this añejo, creating a complex flavor profile that twists and turns with each sip you take.
As we said, an absolute stunner.
Tasting Notes: Cacao nibs, butterscotch, cooked caramel, tobacco, dried fruit, agave
Amatiteña Añejo Tequila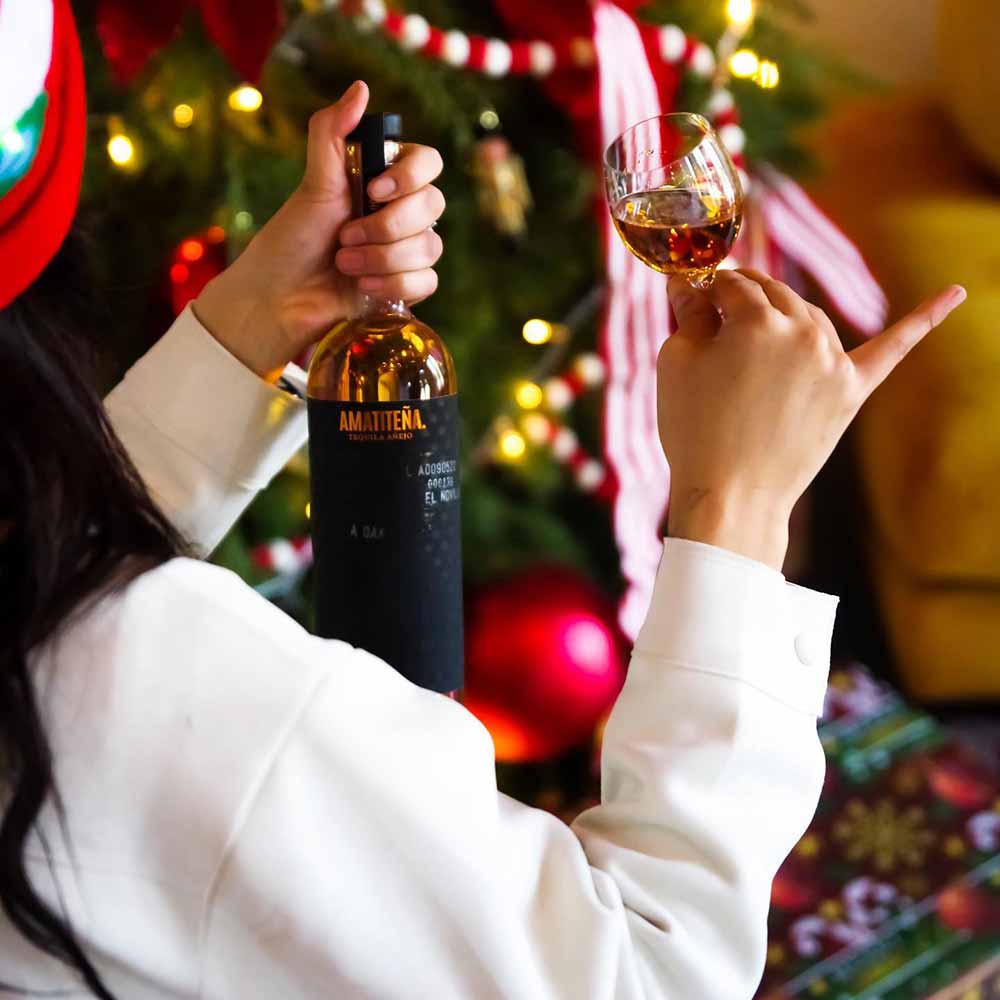 ABV: 42%
Type: Añejo
The Story: Cooked in a steel oven over direct flame after extraction from a tahona, Amatiteña Añejo Tequila goes through two distillations in copper pot stills and an open-air fermentation before aging in a blend of American white oak barrels and wine casks.
The results create a striking tequila. You can expect a bit of smoke on the nose and tongue from the direct-flame cooking, smoothed out by the more vanilla and caramel notes from the oak and wine cask aging. All wrapped up with a touch of dried fruit to bring a ripe sweetness that nicely rounds out this añejo.
Tasting Notes: Pepper, cinnamon, smoke, caramel, vanilla, butter, dried fruit