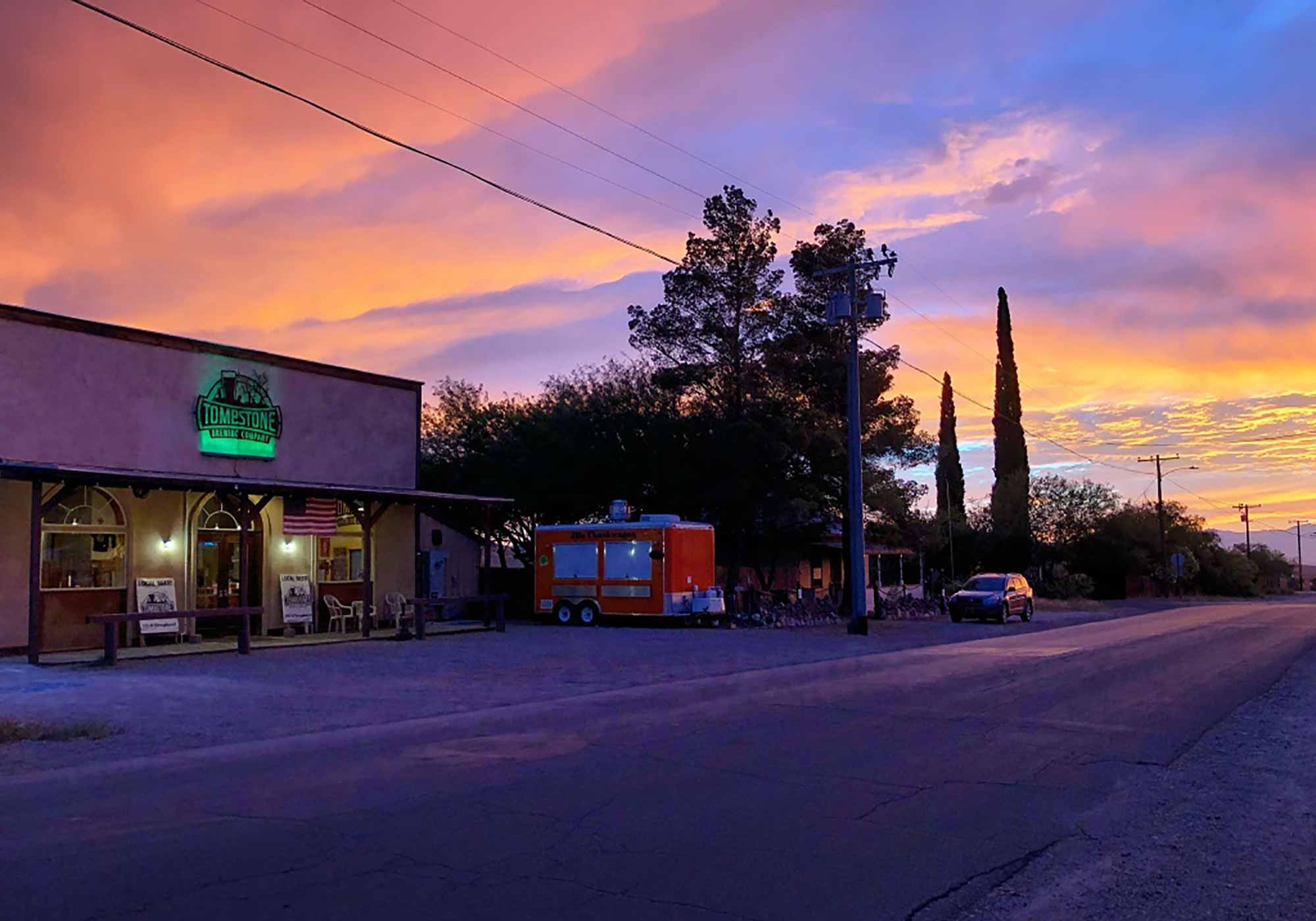 Photography courtesy of Tombstone Brewing Co.
Throughout the past three decades there are certain breweries that have changed the landscape of the industry, often introducing curious beer drinkers to their first craft pint. Breweries like Funky Buddha, Bell's, Brewery Ommegang, and Allagash have helped lay the foundation of modern craft beer in America. And yet, there are plenty of fantastic, lesser-known breweries often living in the shadow of these fabled giants of hops and barley. From a brewery in an old Pan American International building in the Sunshine state to the oldest brewery in New England these hidden gem breweries are just a short drive from their mammoth counterparts, and well worth your time. So, when visiting some of these staple breweries, make sure to venture out and hit some of the wonderful under-the-radar taprooms, even if they divert you off the beaten path.
Hop Culture's Picks for the Top Under-The-Radar Breweries to Visit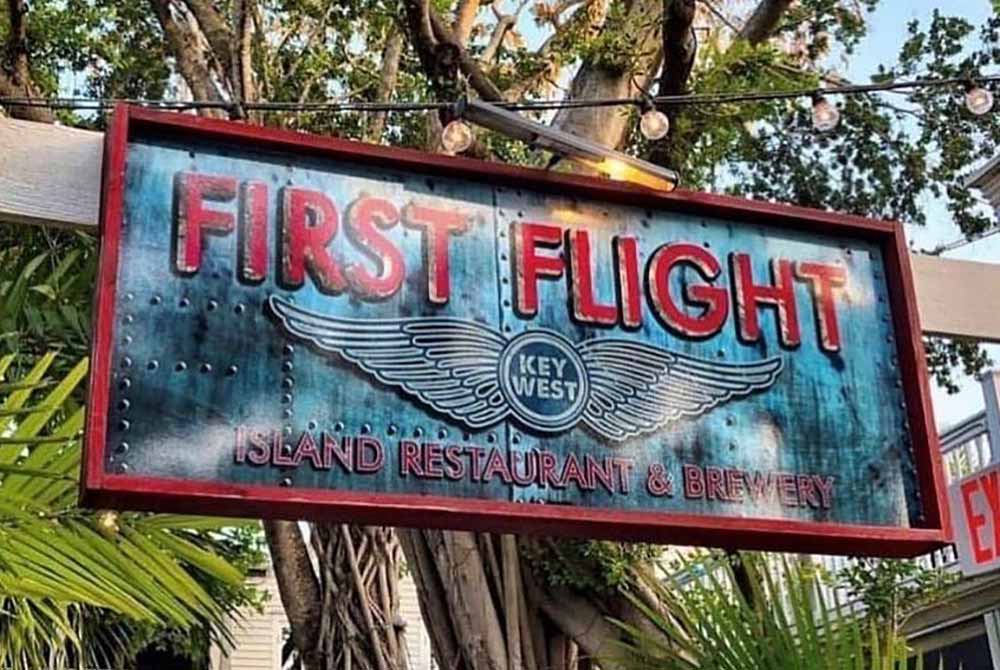 When visiting: Funky Buddha in Ft. Lauderdale, FL
Try out: First Flight Island Restaurant & Brewery in Key West, FL
If you have an extra day or two, head down U.S. 1 to Key West. The drive is legendary and well worth your time. In the Keys you'll hopscotch from one sunny island to the next over a floating highway. And while there are a few other breweries in the area, First Flight elevates itself above the rest.
Located in an unassuming building that used to be the original Pan American International flight ticket office, First Flight is more of a historical house than a brewery. With only a handful of options on tap at a time, First Flight's beers are designed for cutting the heat of a high-temperature, high-humidity climate. This means you might not find the Imperial IPA you're craving. But it shouldn't matter because there's something completely Key West about this spot — there is a small, quaint patio surrounded by a picket fence and the occasional live rooster that scampers about the grounds. For this particular brewery, it's as much about the atmosphere and food as it is the beer. So stop by, kick back, and enjoy a refreshing beer as you live the slow, easy life. At least for a few hours.
When visiting: Bell's Brewery in Kalamazoo, MI
Try out: Short's Brewing Company in Bellaire, MI
Bellaire is a few hours north of Kalamazoo — home to Bell's Brewery — but it's well worth the drive. A stone's throw from tourist-friendly Traverse City and Mackinac Island, Short's Brewing is one of the best breweries in Michigan. And few outside the state have had the opportunity to try it. The brewpub and the surrounding neighborhood feel like a classic American small-town with tight roads and adjoining brick buildings. All contribute to the charm of Short's Brewing. But the beer at Short's is on par with its bigger city counterparts. From sours and IPAs to stouts and everything in between, whatever your beer style of choice is you'll find it here. And you'll find it exceptionally well made.
Bonus: Have friends who aren't the biggest beer fans (if you can really call them friends)? There's a solid cider and mead joint right across the street.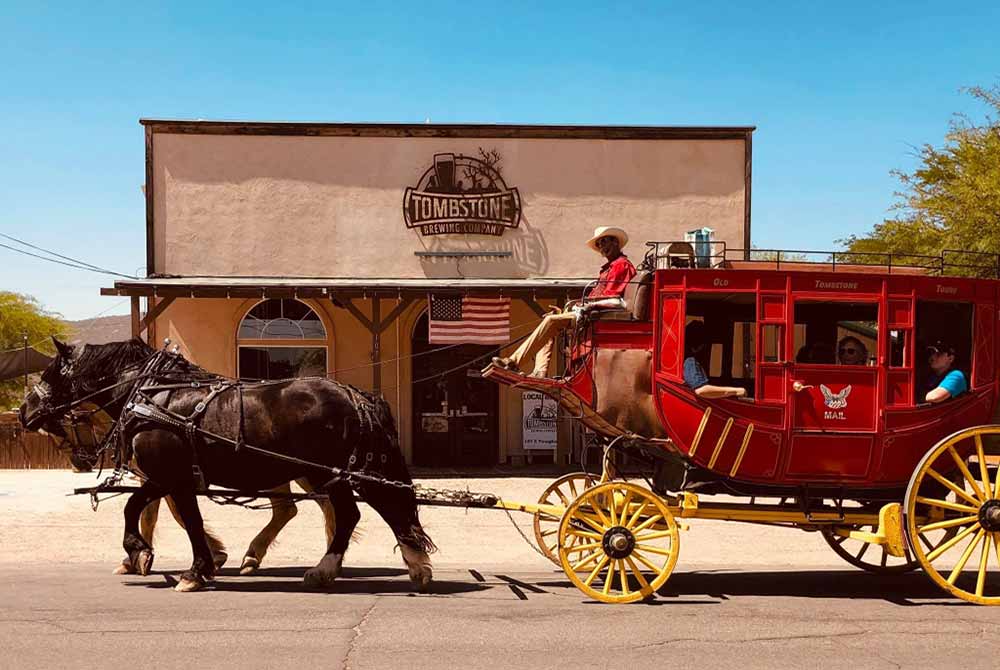 When Visiting: SanTan Brewing in Metro Phoenix, AZ
Try Out: Tombstone Brewing Company in Tombstone, AZ
Once Four Peaks Brewing Company was gobbled up by the macro beer retailers, SanTan Brewing stepped up to become one of the go-to breweries in metro Phoenix. But there are some fun breweries elsewhere if you don't mind a short desert drive. While Tucson has some solid options, the real diamond in the rough is the Tombstone Brewing Company. The city of Tombstone has held onto its Old West roots with daily OK Corral shootout reenactments and a full wild west boardwalk. But don't let the gun smoke cloud your view of the real star: The brewery.
Tucked off the main road, Tombstone Brewing is an easy walk from the city's Old West attractions. For a small town, this brewery has a wide array of beer styles. How many near-ghost towns have beers ranging from triple IPAs and raspberry Berliner weisses to a Grand Cru and oak fermented English mild? You won't find food at this joint, but after the touristy attractions, this is where you want to stop to wet your whistle.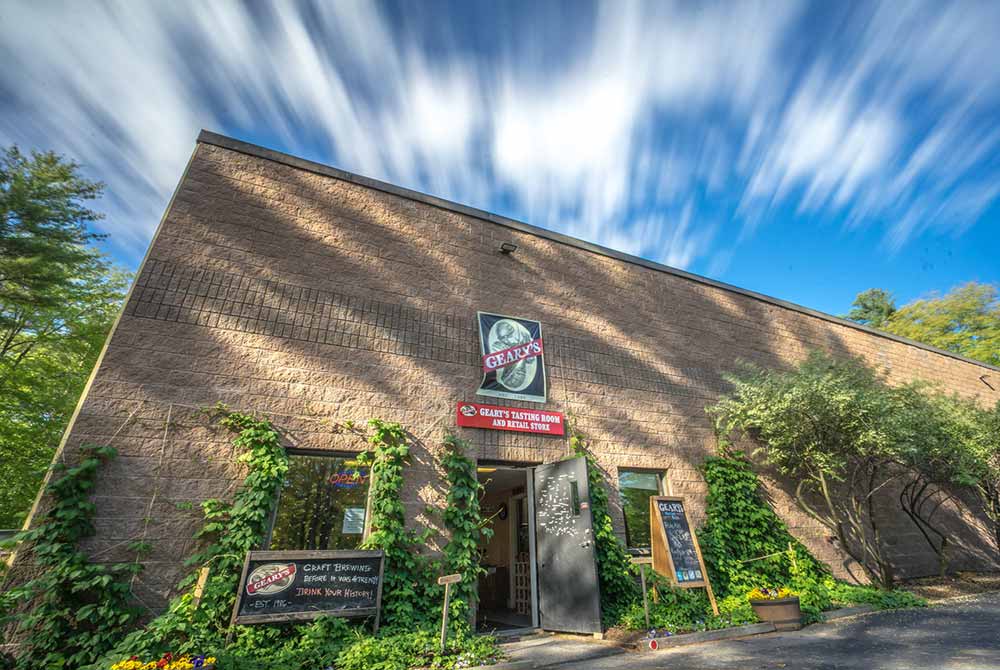 When Visiting: Allagash Brewing Company in Portland, ME
Try Out: Geary Brewing Company in Portland, ME
Most of Portland's breweries are located right next to each other. Allagash has always been the main attraction, rightly so. But there are other breweries located nearby that are worth checking out. In fact, you could easily knock out all the breweries in a single brewery crawl. But the real hidden gem you have to hit is a craft brewery legend, and yet, in many ways, a forgotten legend. A short walk from Allagash is Geary Brewing Company.
Geary opened up shop and started selling beer the year before Boston Beer Company, making it the oldest craft brewery in New England.
And this history is reflected in the brewery. The taproom is small without the flash of TVs, music, or food for that matter. But this spot stands out for that reverence of the past and the quality of beer they've been making for so many years. Besides, sometimes you just want to crack open a beer without the noise and hoopla of a larger establishment.
Pro Tip: Plan accordingly. Since the brewery isn't open every day make sure to check the brewery hours before heading out.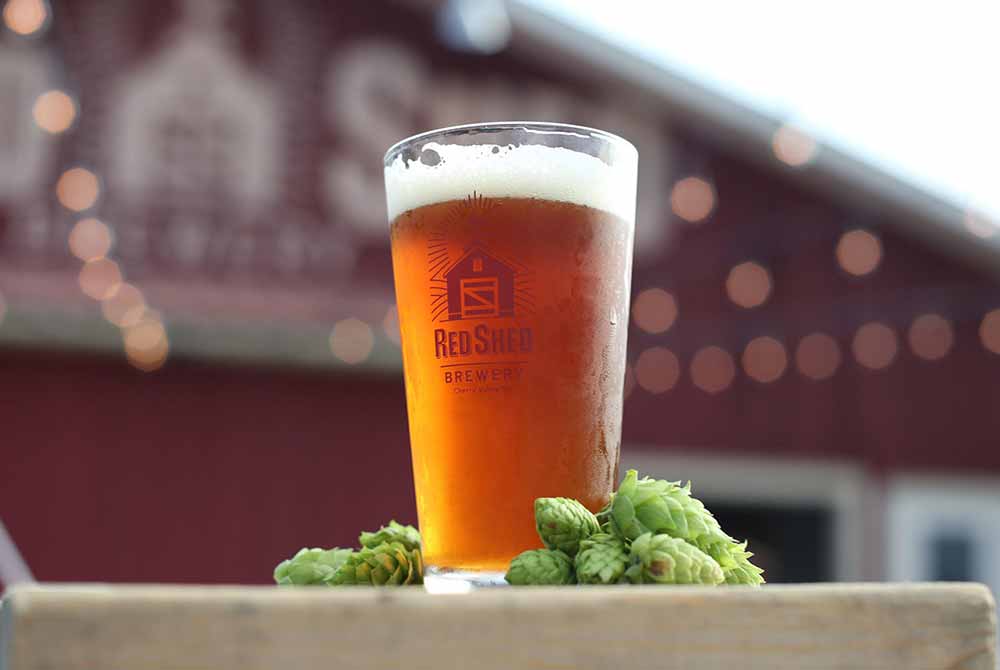 When Visiting: Brewery Ommegang in Cooperstown, NY
Try Out: Red Shed Brewery in Cooperstown, NY
Cooperstown, New York is a picturesque town directly out of a story book. And it isn't just for baseball fans (although it sure helps). Beyond the Baseball Hall of Fame, there is plenty to keep visitors busy. Located just on the outskirts of the city, Brewery Ommegang is a must-visit. Just driving up to the brewery makes you feel like you're hanging out in the Belgian countryside.
But the brewery is a favorite of locals and travelers alike, meaning the large seating area fills up quickly (especially during their Sunday brunch bingo hours). While you should absolutely pencil in a visit to Brewery Ommegang, chances are you'll be waiting around for a table, so why not stop by Red Shed Brewery ahead of time?
Red Shed Brewery is about as close as you can get to Ommegang without being across the street. Housed in a massive red barn, you can't miss this taproom. While you'll find traditional Belgian-style beers at Ommegang, here you'll get to choose from a few British-style beers in addition to a handful of American craft styles. While you won't find the same quantity of beers as you will at Ommegang (you'll probably need multiple visits here if you want to sample everything), the different flavors and styles are appreciated.
Pro tip: Go in the fall. Red Shed Brewery is an especially fun location as autumn rolls in. The red barn and the outdoor decorations give it a homey feel, and the surrounding color of fall-time foliage makes this brewery the perfect seasonal stop.