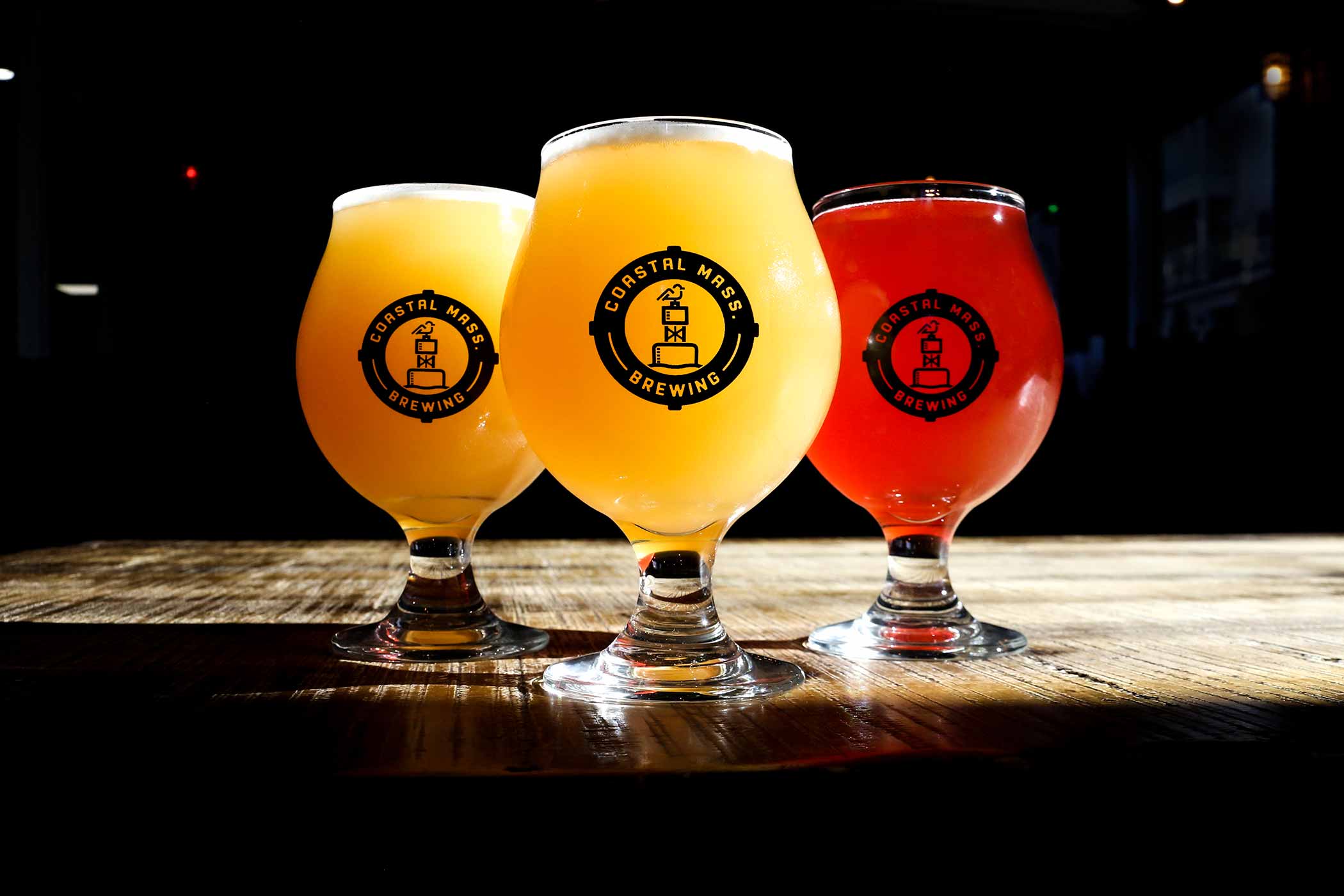 Photography courtesy fo Coastal Mass Brewing
We've been big fans of Massachusetts-based Channel Marker Brewing Company since they opened on the North Shore of Boston in December 2018. Their sought-after hazies climbed to the top of our favorites, up there with Trillium and Tree House. While their epic can designs with nautical themes captured our imagination.
In fact, Channel Marker Co-Founders Tim Corcoran, Justin Negrotti, and Jake Crandell impressed us so much that we named them one of our "10 Hidden Gem Breweries to Watch in 2020."
Since then, their beers have continued to pop up in lists like our "Best Beers of the Week" and "Top Beers We Drank in February."
And just for good measure, we're not the only ones who think highly of this brewery. In 2019, USA Today named Channel Marker one of the best new breweries in America.
So when a small but killer brewery on the East Coast calls us up with some big news, we pay attention.
Introducing Coastal Mass Brewing
As of yesterday, Channel Marker Brewing announced that it will now be known as Coastal Mass Brewing.
But don't worry! The name is all that's changing. Everything else including the ownership, staff, location, brewing process, beer, and brand identity will stay the same.
Consider this like the proverbial turn of the tides: Same brewery, same beers, same theme, same people, just under a new name.
Why Change the Name to Coastal Mass Brewing?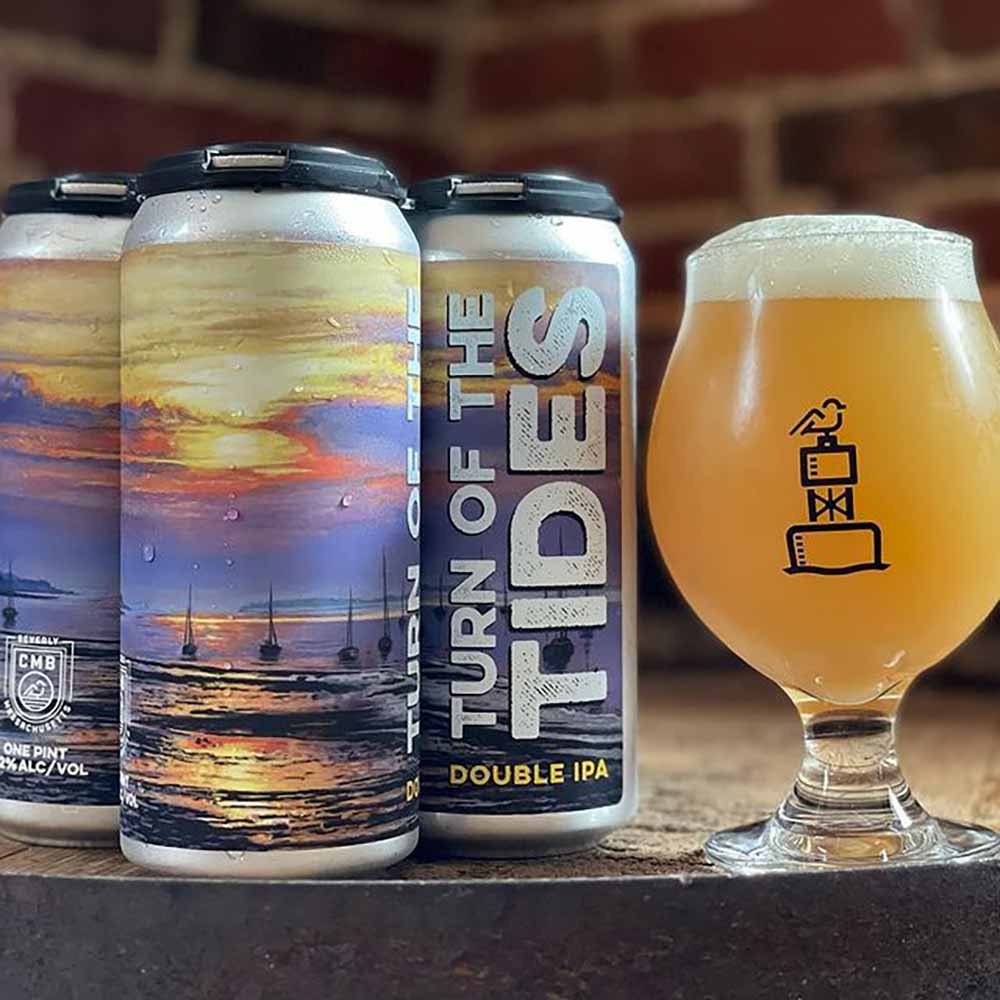 Great question.
According to Negrotti, Crandell, and Corcoran, Coastal Mass Brewing became aware of a brewery in the southeastern region of the United States that makes a beer with a similar name.
After careful legal research and market research, the trio decided the best path here would be to simply change the brewery's name.
"Tim, Jake, and I shared the feeling that a name change best positioned us for continuing the growth we've seen over the past five years," explained Negrotti, who also serves as the brewery's chief executive officer. "This isn't a drastic change in our minds. We've always been a coastal-inspired brand that leans into Beverly's location on the water along with our love of beachfront access and ocean-tied recreational activities. Though our name is changing, the spirit, values, and culture that guide our company are not. We consider our brand to be much more than a name. Nothing else is changing. Our visual appearance, location, people, and most importantly, our beer, will not change."
What Does This Mean for the Brewery?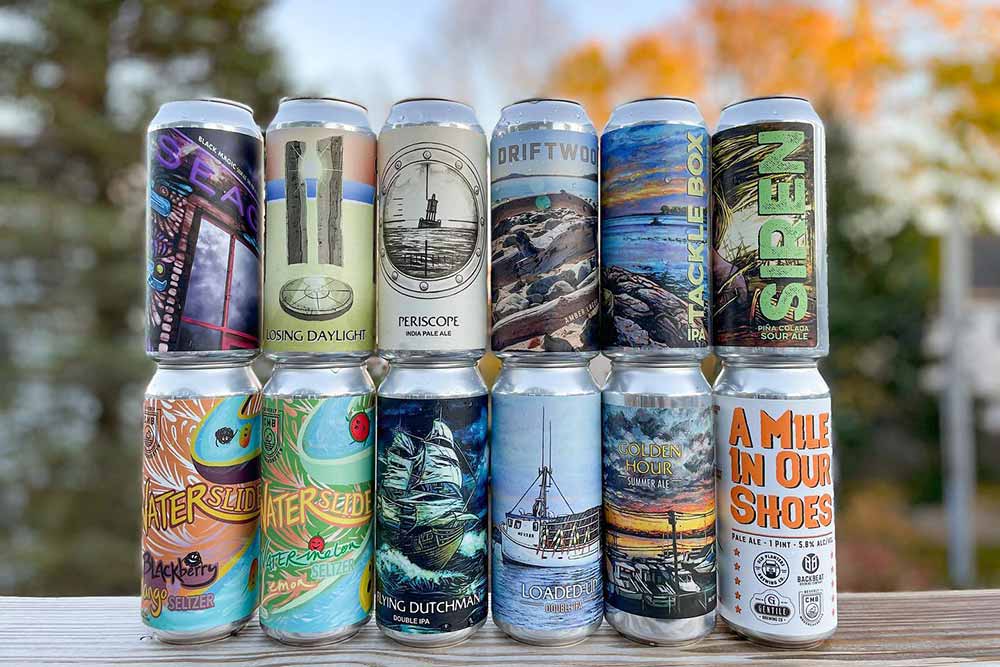 Honestly, as Negrotti just pointed out, not that much will change. "It's not a big [change] in my mind, but one that allows us to own our brand and continue our path for growth."
If anything, the name actually holds more significance to the brewery now.
Always with a nautical bent, Coastal Mass will perhaps fit a bit better with the brewery's seafaring labels that consumers love.
And help the brand resonate as it aims to gain recognition beyond its hometown. Negrotti told us that Coastal Mass has big plans to grow this year beyond just the North Shore of Massachusetts. And because not many people outside of the state actually know what a channel marker is (we certainly didn't), Coastal Mass could help build a stronger brand.
"We wanted to stick with the coastal-inspired brand imaging we built over the last almost four years now," says Negrotti, who noted that, while pitching new name ideas around, when the team landed on Coastal Mass, "as soon as we all heard it, we were like, 'Yup, that's it, it can't be anything else!'"
Specifically, Why the Name Coastal Mass Brewing?
For one, as we mentioned above, the name makes an immediate connection to the brewery's nautical theme.
But the new name also had a sense of practicality to it.
Those with sharp eyes will notice that the new moniker has the same initials as the old one—CMB. And that's very intentional
"A lot of our customers around here refer to us as CMB," says Negrotti. "So when we were all sitting around the table pitching ideas back and forth, we wanted to find something that allowed us to continue operating with the CMB moniker."
What Does the Future Look Like?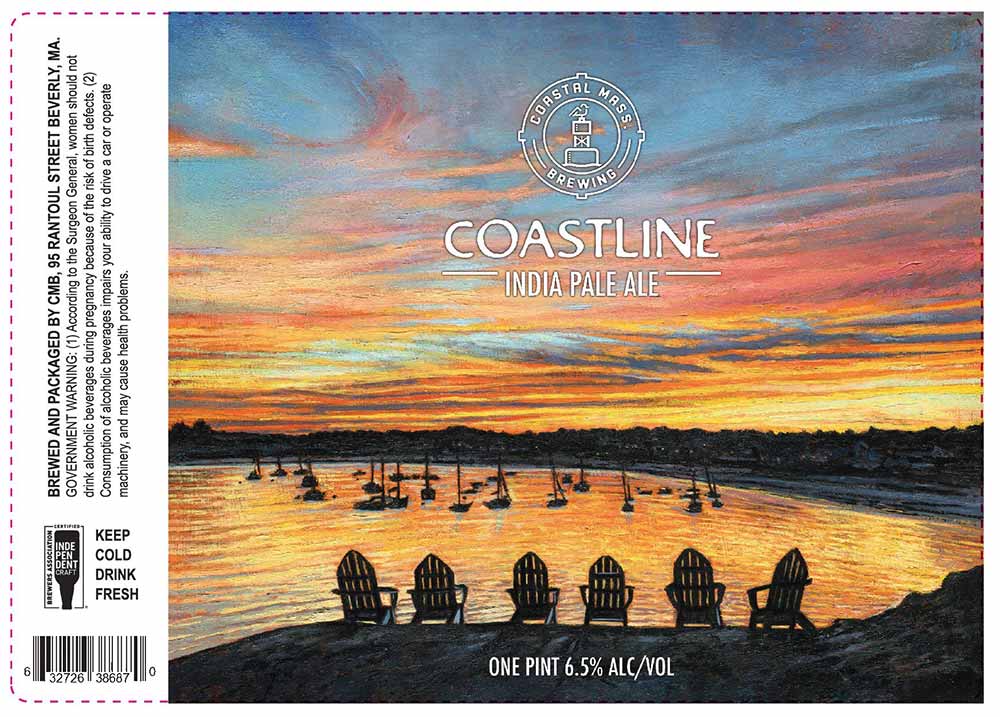 We expect to see more of Coastal Mass' fantastic IPAs and can labels in the near future. "We're really turning on all the pipes to sell our beer as much as we possibly can," says Negrotti, who noted that the trademark process for the new name took about nine months.
Now that Coastal Mass Brewing officially has the green light to move forward, "I'm excited to see what we can do now that we can go to market with this brand name and really build up our following in ways that were challenging for us to do without owning the name."
All we need to do now is get used to using Coastal Mass instead of that other name we won't write here because that would be silly.
Sure, it'll take a bit of time to get used to the new name, but you can still expect all the distinctly small-batch hoppy beers we've come to love…just under a slightly different name.
Perhaps this sums it up best: Coastal Mass plans to make a formal announcement of the name change with the release of a new hazy IPA called Coastline. Pouring a bright golden yellow haze with notes of citrus zest, ango, passion fruit and pine, the 6.5% NEIPA hopped with Citra, Simcoe, and HBC 586 will be one of the brewery's flagship beers moving forward.
"I view it as the most meaningful beer we will have released thus far in our journey," says Negrotti.
So in other words: At Coastal Mass Brewing, it's just business as usual.