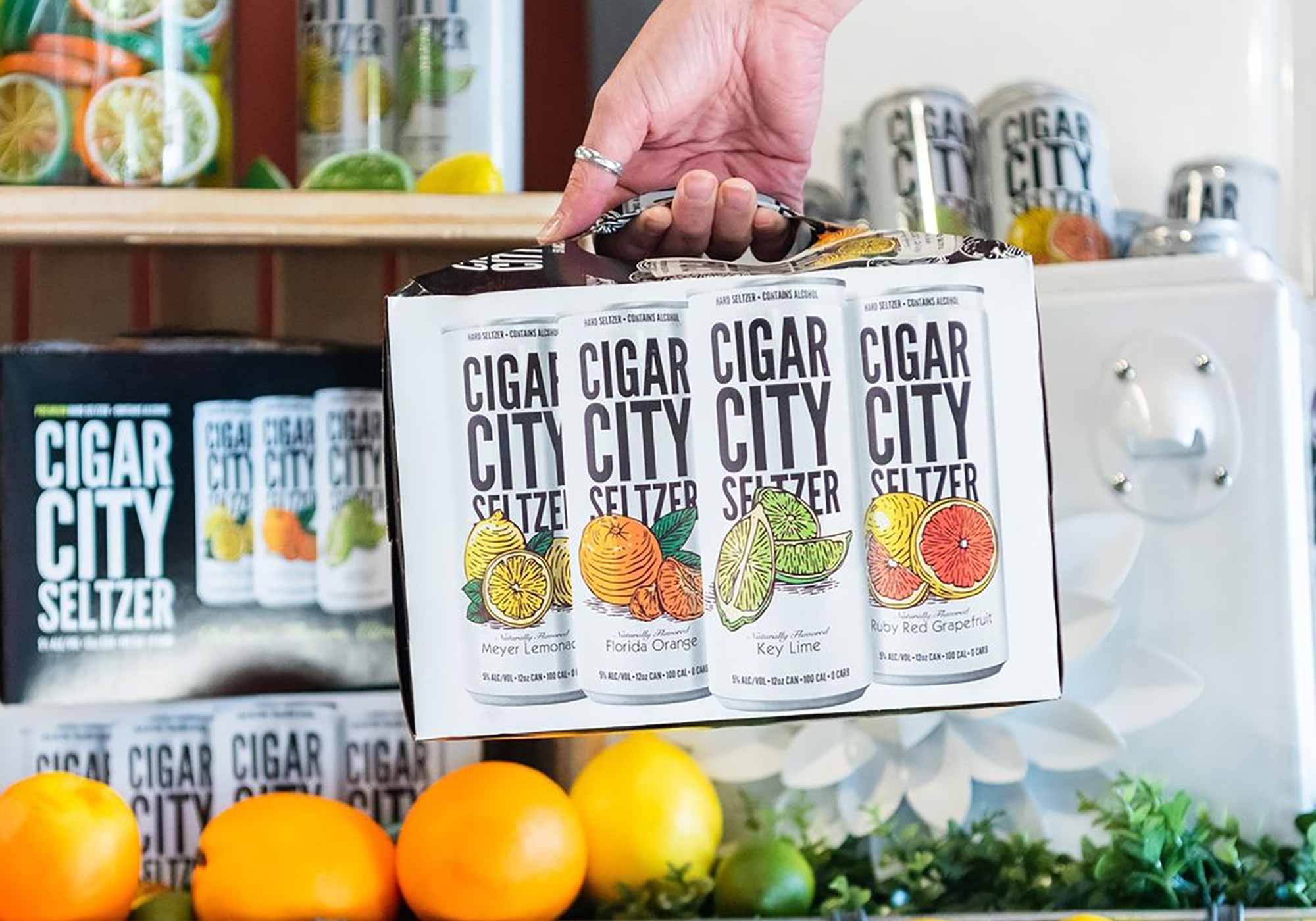 Photography courtesy of Cigar City
Hard seltzer is certainly having its time in the spotlight. According to recent sales data from IWSR Americas, hard seltzers sales are expected to surpass 281 million cases in the United States this year.
With so many breweries making waves in the category, a brewery releasing a new hard seltzer has probably played the long game. They've evaluated the trend, developed recipes over time, and launched when it made sense for the brand. This includes Tampa-based Cigar City Brewing. Rather than jump on the bandwagon, they decided to stay the course. Over the course of several years, they researched the category, only producing a commercial product once they reached the same elite standards, handmade approach, and Florida roots that have made beers like Hunahpu's Imperial Stout a state, regional, and national success.
Even with the release of Cigar City Seltzer, the Tampa-based brewery is following the same tenets of its beers — premier, with a twist of Florida flavor. Cigar City's dip into the hard seltzer pool took time. But, much like many of Cigar City's other successful beers, this new launch is already making a splash.
What Is Cigar City Brewing?
Opened in 2009 by Joey Redner, a fifth generation Floridian, Cigar City is a brewery that fully embraces its roots in the Sunshine State. Starting with local ingredients and finishing with names that evoke the area, Cigar City beers quickly became an authentic expression of the burgeoning craft beer industry in Florida.
"Joey wanted to not only make his mark with the quality and innovation of the beer, but also to tell the story of his hometown. Florida and the Tampa Bay region are the heart and soul of what we do down here," says Neil Callaghan, Brand Manager for Cigar City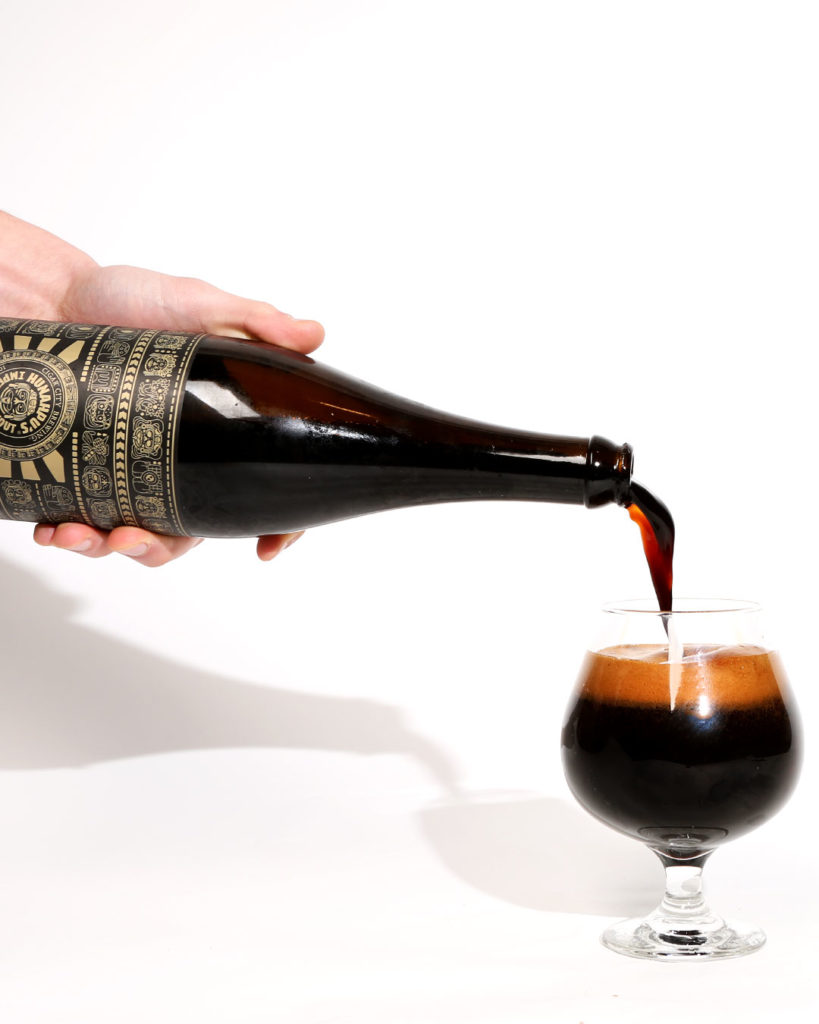 Twelve years later, the brand has become a major regional and even national player. Perhaps it's best known for its Jai Alai, a bold, citrusy IPA that pays homage to the Florida sport tradition of the same name. Or Florida Cracker, a Belgian-style White Ale that's a nod to the state's first cattle ranchers, who were also known as Cracker Cowboys. And, of course, Hunahpu, an Imperial stout with cinnamon, vanilla, cacao nibs, and chile peppers that has inspired a cult-like following.
What Is Cigar City Seltzer?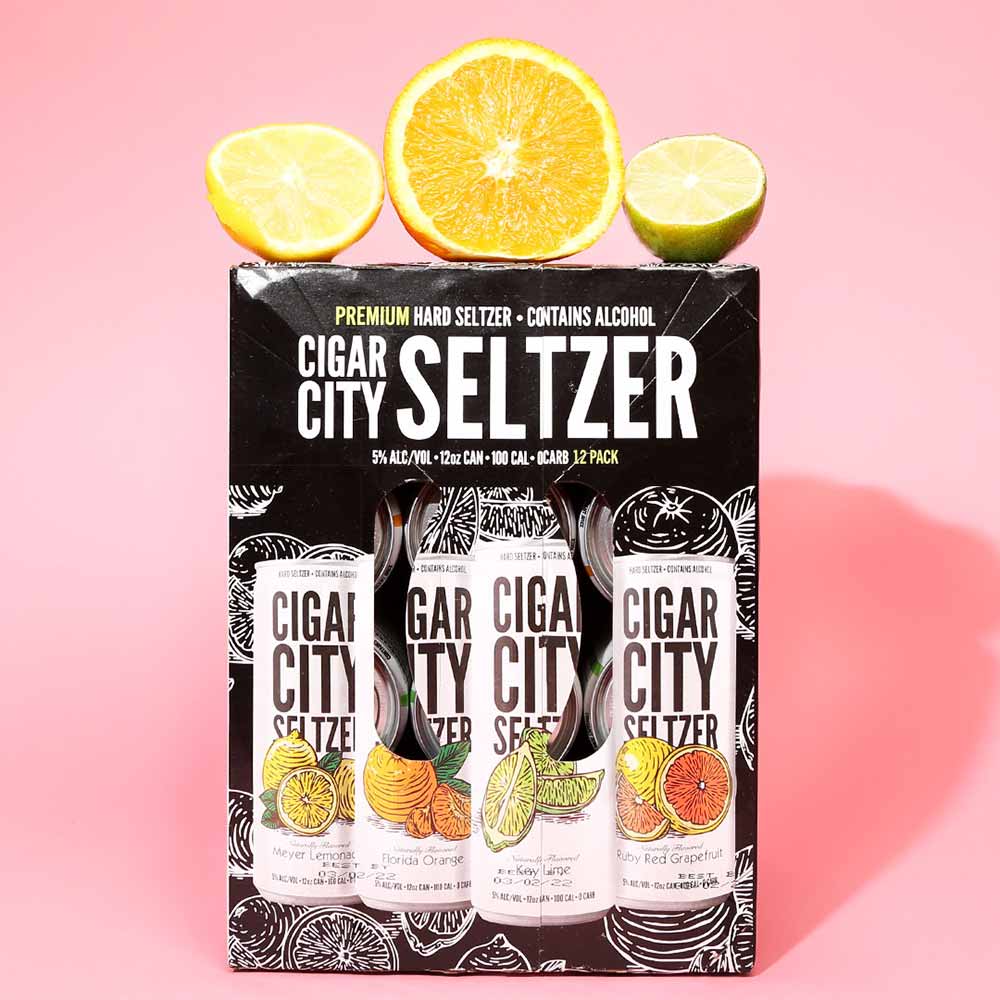 This past January, Cigar City added a hard seltzer to their portfolio. While the idea had been floated around a couple different times, it didn't catch on immediately. It wasn't until the brewers, cellarman, and production folks bought in that the brewery moved forward.
"I honestly hadn't drunk a ton of seltzer before the ideas started to come, but I started going out and drinking more to get a better feel for what they are," says Sean Sasscer, Brewing Manager at Cigar City.
By tasting many different hard seltzers over time, the Cigar City team learned a lot about what they liked — or didn't.
"We used a lot of other brands as cautionary tales," says Sasscer. "We didn't want that harsh bitterness, astringency, or alcohol coming through. We didn't find that pleasant."
What Makes Cigar City Seltzer Special?
When it came to seltzer, the brewery knew it needed to follow the same rigorous standards they applied to beer: high quality and "Hecho a Mano." Meaning "Made by hand" in Spanish, "Hecho a Mano" has been a motto at Cigar City since the brewery started.
"We didn't want to approach our seltzer as recreating other brands on the market. We wanted to take our own handmade approach," says Callaghan. "How can we find a way to create a crafted approach to seltzer?"
While it took the brewery years to decide to make a hard seltzer, Sasscer says it only took six months from creating finalized concepts to putting a product on the shelves.
Callaghan continues, "When people see a Cigar City beer on a shelf, there's an expectation. They know the beer is high-quality, innovative, and reflects Florida. Those are the three tenets we wanted to maintain with the seltzer."
Instead, the brewery put its own name directly on the label. It's the team's dedication, time, and Hecho a Mano pursuit that truly sets Cigar City Seltzer apart from the pack. Along with those Floridian flavors.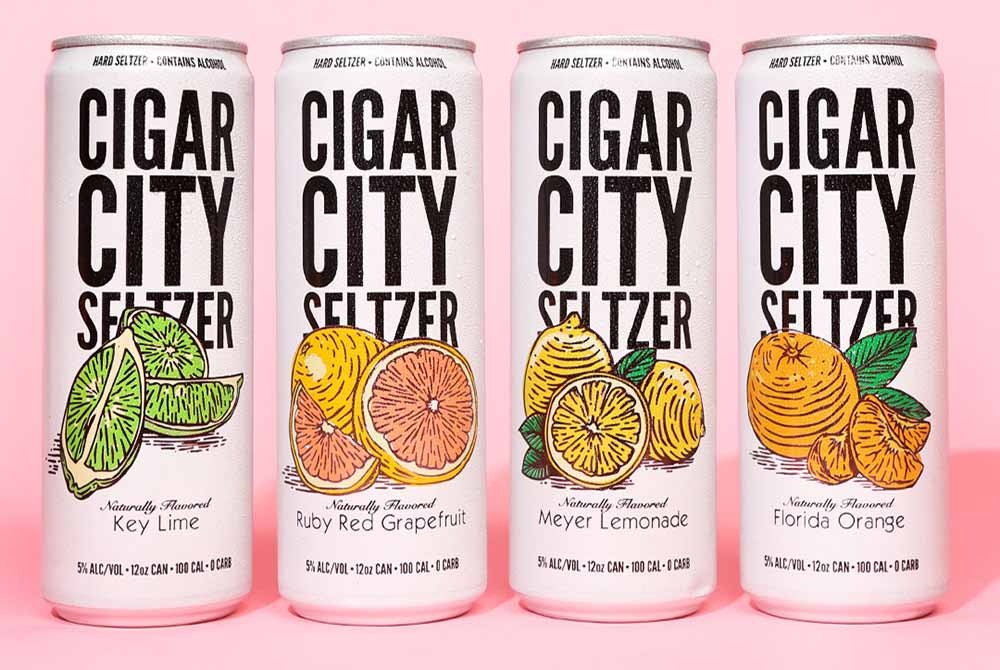 Tasting Cigar City's Hard Seltzer
From the beginning, Cigar City focused on hard seltzer flavors that highlighted the produce of its home state. The brewing team tried more than thirty different flavors before settling on four they felt, in the words of Operations Manager Mark LaPierre, "Kept the seltzer as authentic to Florida and Tampa as possible."
"We didn't just order a flavor and dump it in," says Callaghan. "It took round after round of tasting and sensory and tasting alongside other brands and alongside each other to make sure we had cohesive flavor profiles."
The four versions that made the cut — Key Lime, Ruby Red Grapefruit, Florida Orange, and Meyer Lemonade — each have their own connection to the Sunshine State.
Key Lime reminds LaPierre of eating the eponymous pies as a kid that his family used to buy at Publix, a local grocery store chain.
Ruby Red Grapefruit is Sasscer's personal favorite. It's a flavor he worked hard to authentically recreate.
"We needed to make sure we evoked that grapefruit that you cut in half and put your spoon in at breakfast," he says. "It's not just sweet and tart, but you're getting some pithy bitterness that's authentic to the fruit itself."
Florida Orange takes a traditional approach to the official state fruit that LaPierre likens to a mimosa cocktail — refreshing, but not too tart or too bitter.
And, Meyer Lemonade is more expressive of lemon peel and lemon zest instead of what Callaghan calls a "nondescript acidity that you might find in other versions on the market."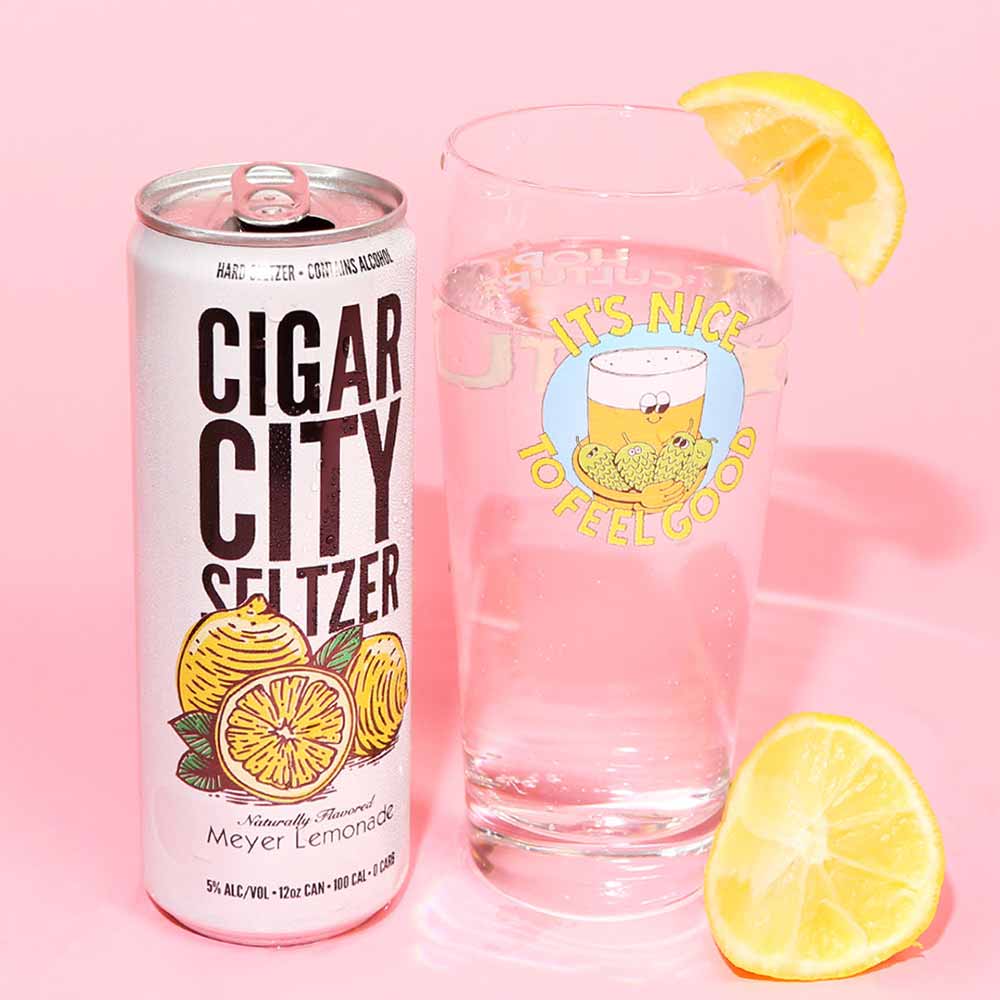 Where To Buy Cigar City Hard Seltzer
Cigar City Seltzer has been a massive hit. Especially in Florida and the Southeast, where the brewery offers 12-can mixed packs featuring three cans of each four flavors.
Since the state is a huge tourist destination that opened up a little bit more quickly than the rest of the country, people have been visiting for Major League Baseball's spring training, spring break, to spend time with grandma and grandpa… or to get Cigar City Seltzer from retailers like Publix.
However, the seltzer has moved equally well with locals in Cigar City taproom, where the brewery sells over 100 cases a month.
In fact, the success of the brand has been so immediate that the brewery has already sent Sasscer and LaPierre back to the drawing board.
"We're not waiting for the dust to settle," says Callaghan. "We want to keep people engaged and excited."
While the Cigar City team couldn't share too much about what new flavors might be on the horizon, they've narrowed it down to two choices. But for now Cigar City will continue staying true to its roots, putting out Key Lime, Ruby Red Grapefruit, Florida Orange, and Meyer Lemonade seltzers through its current distribution channels.
This is a paid, sponsored post presented by CANarchy Craft Brewery Collective.
Liked this article? Sign up for our newsletter to get the best craft beer writing on the web delivered straight to your inbox.