Photography courtesy of Jason Flynn (@Jason._.flynn)
According to the Brewers Association, there are 8,386 breweries in the US (as of 2019). Of those, there are only about 60 Black-owned breweries. "The craft beer industry is a prime example of racial disparity in our country," shares Teo Hunter, Co-Founder of Crowns & Hops, one of those 60 Black-owned breweries. "Black people are vastly underrepresented in the business of brewing, creating a significant, untapped economic opportunity."
In an effort to close the racial gap in the brewing community, Crowns & Hops, along with BrewDog, has launched The 8 Trill Pils Initiative.
The initiative is named for a case study (Business Case for Racial Equity) released by the W.K. Kellogg Foundation which finds that the U.S. could see an $8 trillion gain in GDP by closing the racial equity gap in the next thirty years. There are many areas of American society–including public health, education, criminal justice, civil rights, and more–that have been examined in the past few months has the country has reckoned with system racism. Through The 8 Trill Pils Initiative, Crowns & Hops and BrewDog seek to examine both the economic inequalities present currently and the economic potential if Black entrepreneurship were encouraged.
"Eradicating systemic racism is the first step," says Beny Ashburn, Co-Founder of Crowns & Hops. "In the U.S., it is imperative to empower and radically support Black entrepreneurs, previously starved of resources and capital, with the goal of achieving maximum success. This agenda will not only drive success for the Black community, but for the entire country."
What is The 8 Trill Pils Initiative?
The 8 Trill Pils Initiative is a development fund organized by Crown & Hops and BrewDog. Crown & Hops was launched by Co-Founders Teo Hunter & Beny Ashburn to highlight and promote People of Color in craft beer. Their physical brewery will soon be launching in Inglewood, CA.
In 2019, Crowns & Hops received funding from BrewDog, a Scottish craft brewery with distribution around the world, as part of the brewery's Development Fund.
"As a global craft brewer, it is our responsibility to use our voice as a force for good," says BrewDog's Co-Founder James Watt. "In the case of racial equity, that means literally opening and supporting more Black-owned breweries like Crowns & Hops so that Black people are not only represented in the business of beer, but are also successful."
Crowns & Hops and BrewDog announced the 8 Trill Pils Initiative, which includes a $100,000 grant, on August 4th. Details like who is eligible for the fund and how recipients will be selected can be found on The 8 Trill Pils website in the coming weeks.
Creating a More Equitable, Inclusive Craft Beer Community
The craft beer industry for years has prided itself on being a welcoming, nurturing space. But, as the country has had to face serious conversations of injustice and systemic racism, it's become clear that many folks don't always feel welcome or nurtured. Some of these issues go beyond the taproom. There are problems so deeply ingrained in American society like criminal justice and education that cannot be solved in the craft beer industry. But, 0.72% Black-owned breweries can't be overlooked.
Marcus Baskerville of Weathered Souls Brewing Co. launched the Black is Beautiful campaign earlier this year. That project aimed to raise awareness for the issues of injustice facing Black people and collaborating breweries were asked to donate proceeds to organizations fighting for racial justice.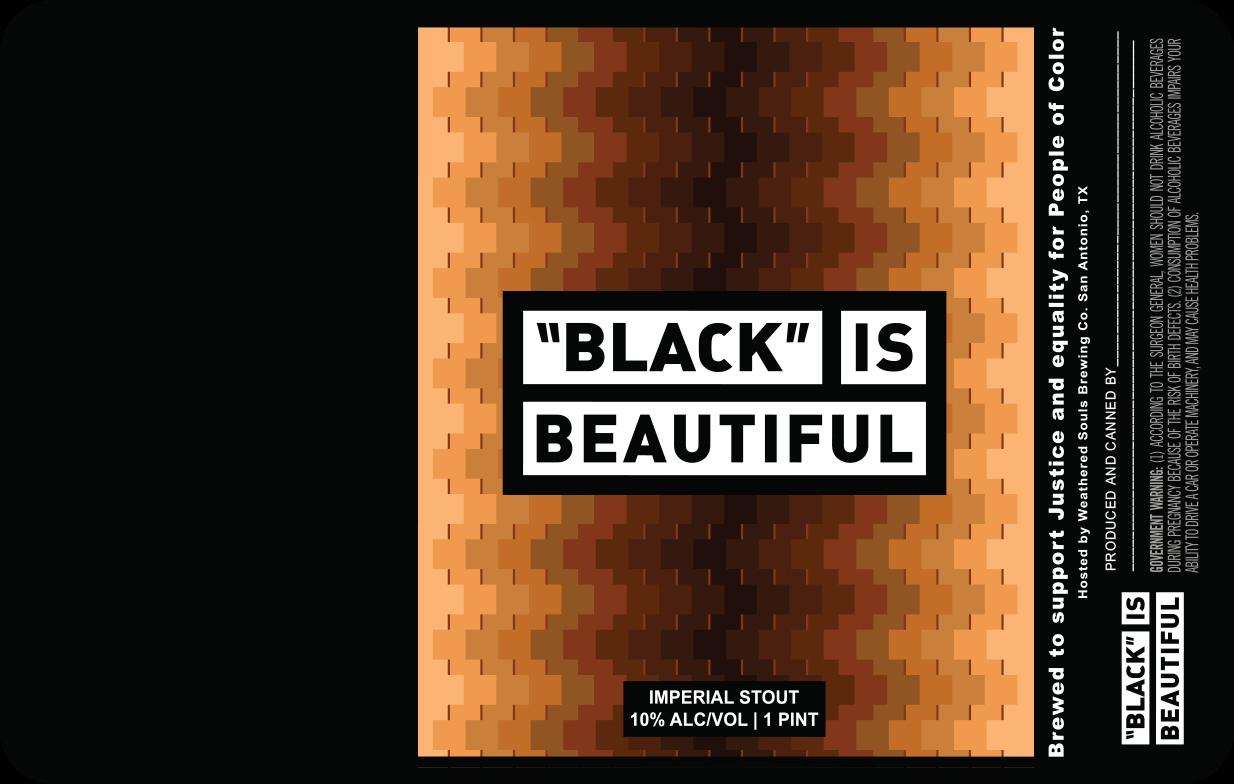 "Initiatives like 'Black is Beautiful' have helped drive awareness to problems that plague the Black community," says Ashburn. "We want to build on that momentum and drive the conversation forward, specifically regarding racial equity. With The 8 Trill Pils Initiative, we hope to drive the craft beer community to take action in our own arena, and lead as an example for other industries with similar underrepresentation."
Crowns & Hops and BrewDog know that the issues of inequality can't be solved immediately, and certainly not without digging deeper into the system racism present elsewhere in the country. But, providing financing to Black brewers who may not otherwise have access to loans, will help make the craft beer community more diverse, inclusive, and equitable.
Liked this article? Sign up for our newsletter to get the best craft beer writing on the web delivered straight to your inbox.