Photography courtesy of Firestone Walker
I'll spare you the details of my pandemic-induced time warp and say this: isolation may have numbed us to the need for human connection, but damn does it feel good to be meeting people again.
Evidently, everyone felt similarly at the Firestone Walker Invitational Beer Festival (FWIBF), an event that made its return to Paso Robles for the first time since 2019 in early June.
Brewers came stocked.
Beer nerds came thirsty.
Most of all, though, people seemed ready to let out a communal sigh of relief, kicking back, cracking a few open, and relishing in good company.
"[The festival] had all the energy and creativity as any of the previous ones over the years," says Firestone Walker Co-Founder David Walker. "It was a relief. I was concerned that with a two-year hiatus it would have lost some magic…[but] it was all still there."
A Meeting of Friends Old and New at the Firestone Walker Invitational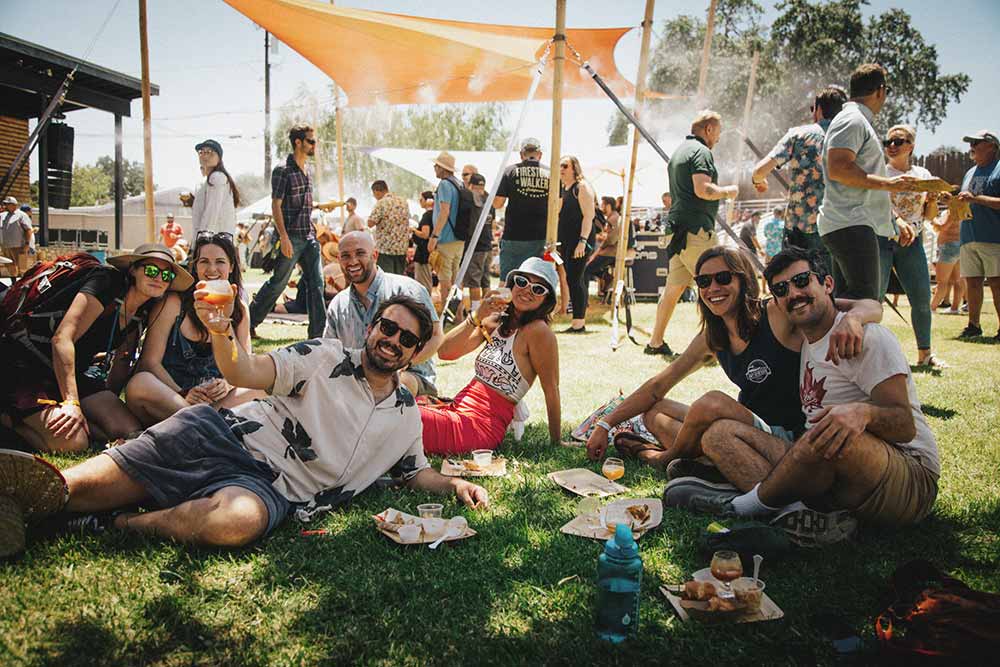 Even though I attended the Firestone Walker Invitational for the first time this year, I could sense the anticipation from the moment I arrived.
From the frenzied storming of the gates to the carefully coordinated drinking garb, people went all in to show up and give it their best.
Like many, Daniel Munoz — formerly of The Bruery and now co-founder of Orange County upstart Everywhere Beer Co. — eagerly awaited the FWIBF. And while Everywhere Beer didn't pour at the Invitational this year, Munoz and his team were there to support The Bruery.
"This event is always extremely well organized, and a great time," says Munoz. "The Firestone team somehow manages to step it up every year." Moreover, Munoz explained that "it's pretty exciting to see in-person events come back. To me, personally, the industry is really about building community, and while we were able to do that virtually for a few years, nothing can replace in-person interactions."
Above all else, I found it heartwarming to see how many old friends reunited, sharing a beer together for the first time in years. Everyone seemed excited to finally press play and get back to their regularly scheduled programming.
Still more refreshing was the sense of camaraderie handed out with every glass. Brewers and attendants alike gathered from all around the world to appreciate good beer together. Even though I showed up to the event not knowing a soul, before I knew it, I had a handful of friends ready to welcome me as one of their own.
"FWIBF is for fans to celebrate some of the greatest beer producers in the world," says Munoz. "For the Everywhere team, it's a chance to hang out with old friends and meet new ones that share a passion for the industry."
The depth of community proved how the Invitational has become a phenomenon in the beer world over the last decade.
A Celebration of Brewers, by Brewers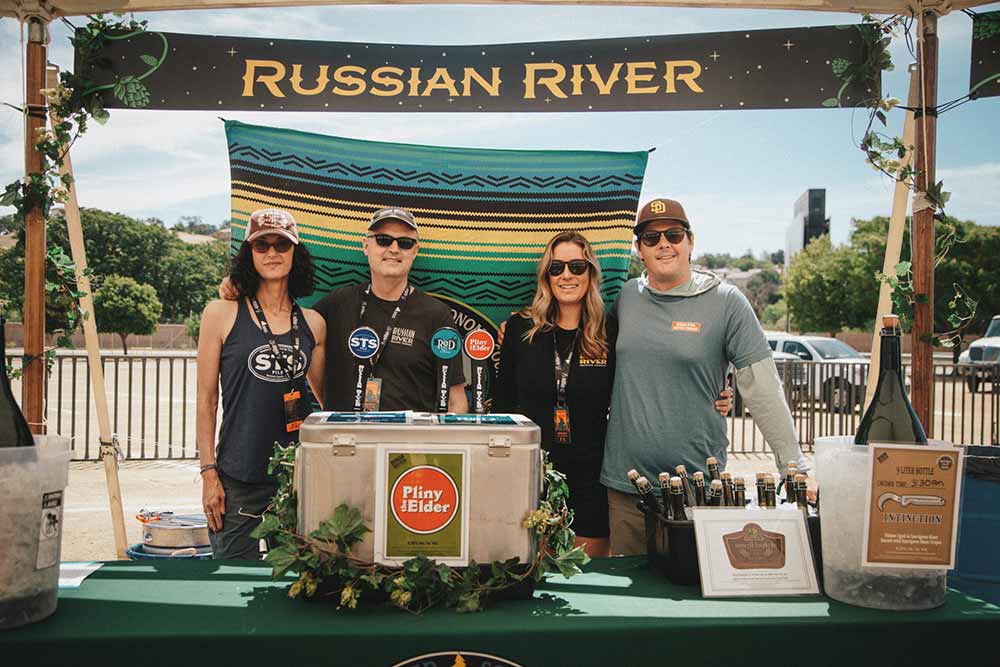 From its inception, the Firestone Walker Invitational has been for the brewers. It's a celebration of the craft in craft beer, a realization of the incredible talent pool that makes up the community.
Some sixty different breweries showed up at the event. And while not all of them managed to make it with kegs in tow (thanks, U.S. Customs), each and every one came ready to pour and sample some damn good beer.
And let's be clear – the artistry makes these kinds of events worthwhile. For Walker, the success of the festival depends, most of all, upon "the beer," because "if you can shift from one brewer to the next marveling at the sublime flavors created under the banner of beer… it delivers on our mission to spotlight beer culture."
A Celebration of Incredible Craft Beer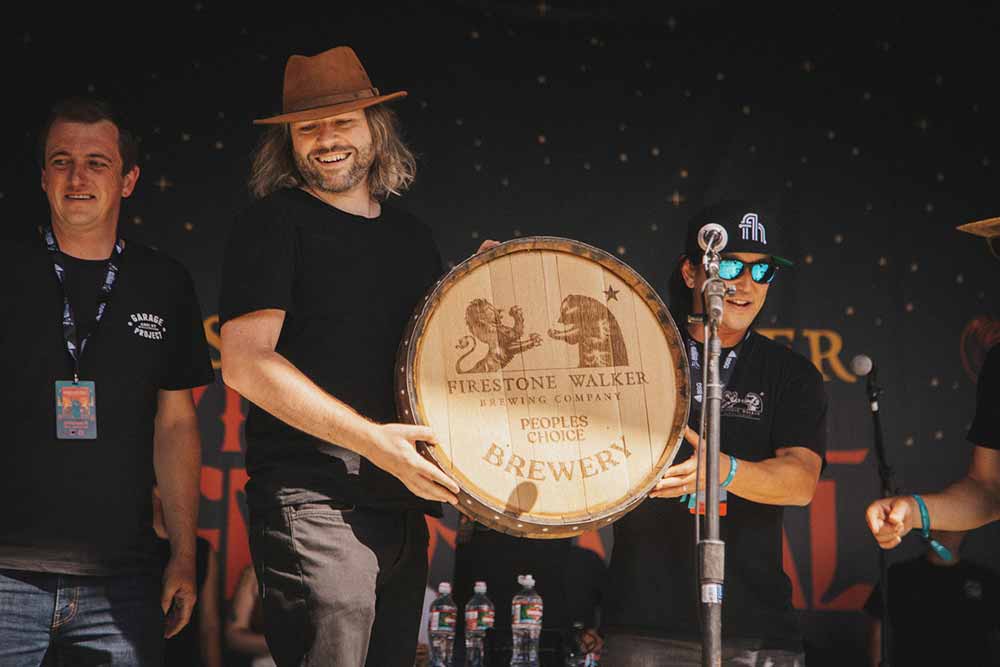 Over the course of the afternoon, two names drew lines that never seemed to shorten.
I managed to visit the first, New Zealand-based Garage Project, before the fest got too packed. Let me tell you: their Yuzu Rising Sun seriously impressed. Layered with notes of raspberry and sour yuzu, the beer started off tart and slightly puckering before transitioning into a sweet citrus. No surprise that they won the People's Choice Award.
Unfortunately, I didn't have a chance to make it over to the other popular spot, Side Project. However, by all accounts, people found their Derivation #15 a stellar sip. (But, then again, it's hard to go wrong with a 15% ABV bourbon and brandy-aged imperial stout.) Even though temperatures pushed to eighty-five to ninety degrees that afternoon, beer fans gulped the barrel-aged stout down like water.
After all, that thirst for discovery builds much of the event's appeal. As Munoz puts it the festival is a, "chance to try something new, exciting, and exclusive – whether it's brand new offerings from returning breweries, or new breweries pouring for the first time."
Fan favorites aside, the FWIBF showcased tons of truly incredible beers, old and new.
I tried the entire spread at Fonta Flora, and found every one of their ales utterly drool-worthy. But, boy oh boy, I'm still thinking about their Carolina Custard as I write this, wondering why a certain paw paw fruit has been absent from my life up until now.
Oh, and you can't call it a festival without a little Russian River Pliny The Elder.
Simply put: Breweries at the FWIBF poured incredible across the board.
Firestone Walker Invitational Sets the Stage for Future Festivals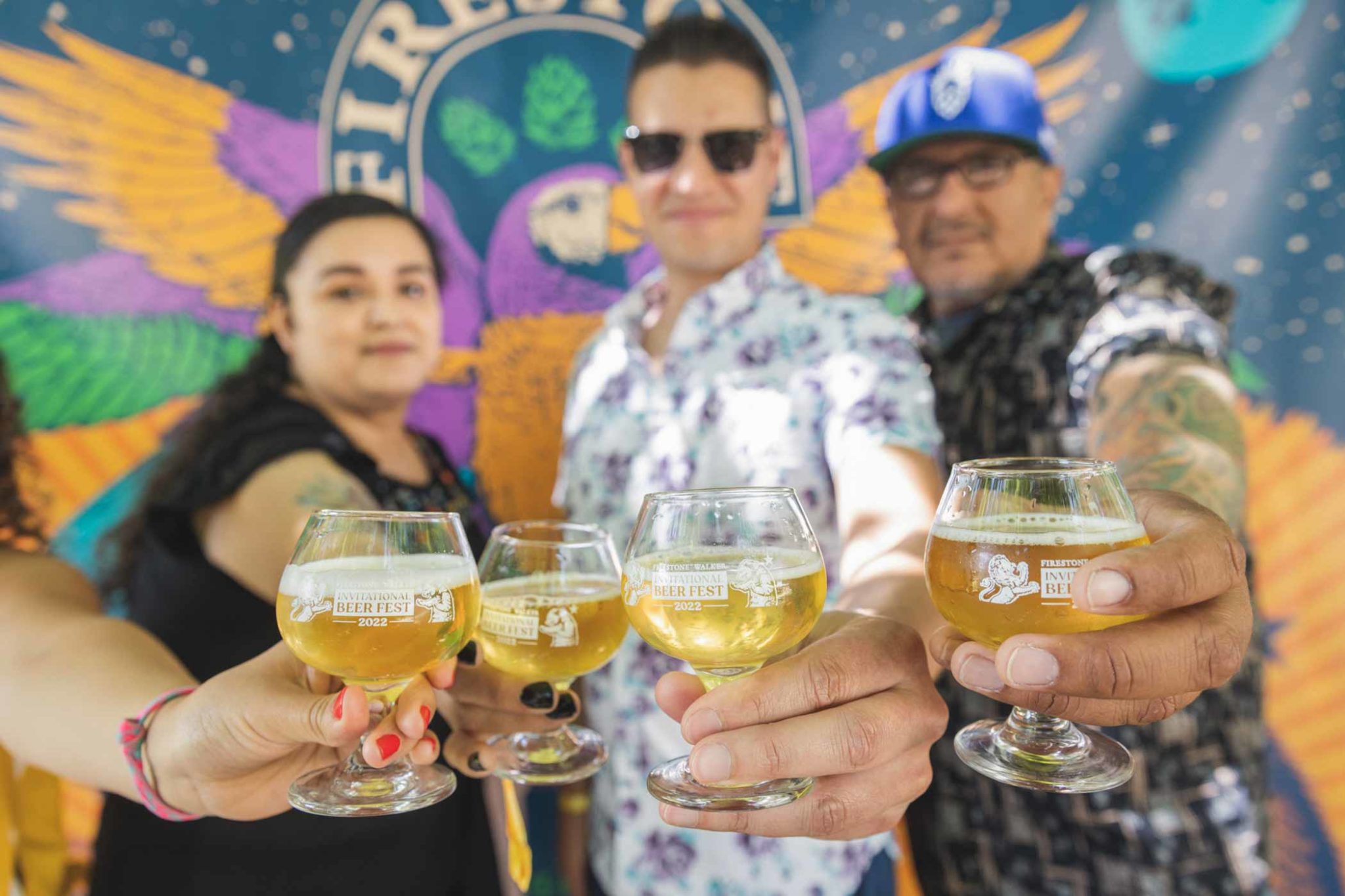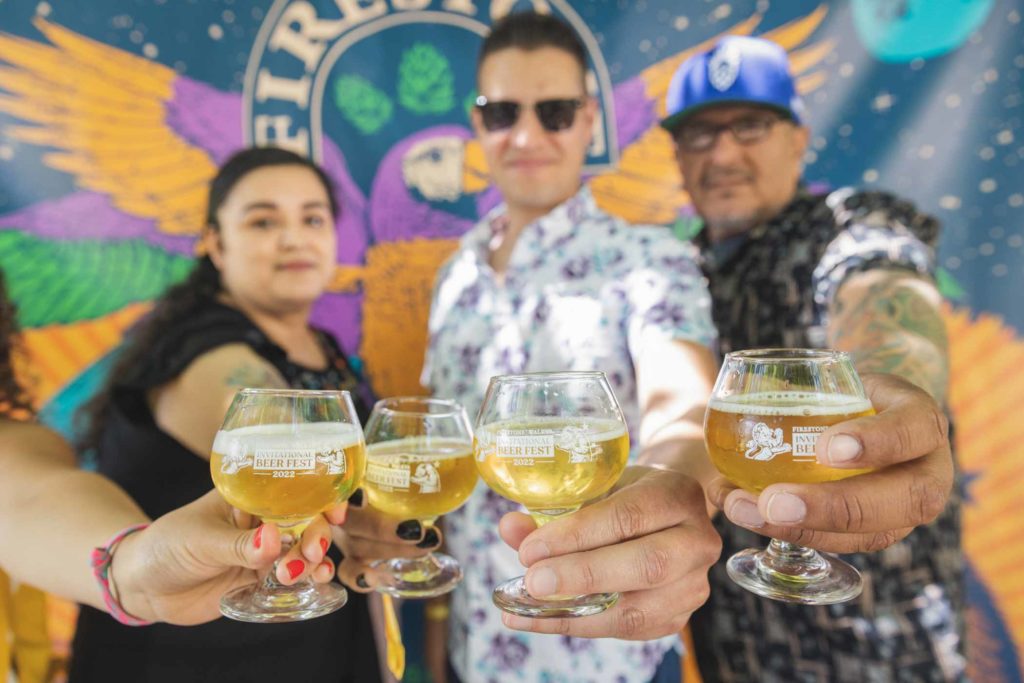 As much as the Firestone Walker Invitational seems like a carefully controlled free-for-all, it's actually a well-oiled machine, born from the tireless efforts of countless individuals.
"The festival is always tightly orchestrated, mainly because we have so many beers and brewery principals at the festival," points out Walker. "I am not sure these internationally sought-after brewers would return year on year if the festival wasn't best in class."
But come back they will.
With the return of the FWIBF, comes the return of real-life, in-person events. We've managed to make do without these larger festival scenes over the past few years, but things just didn't feel the same without the anticipation of physical travel and things to do together.
In many ways, 2022 has proven the age-old adage: absence makes the heart grow fonder. FWIBF regulars have yearned patiently for the event to keep up tradition; now that it's back, there's no doubt that it'll continue to be a staple for years to come.
When asked what he'd taken away from the 2022 Invitational, Walker promptly responded that the team would "catch our breath for a few weeks and start planning 2023." So it goes when you'll stop at nothing to throw one of the best festivals this side of the Mississippi.
There you have it, folks. I'll see you at next year's event.