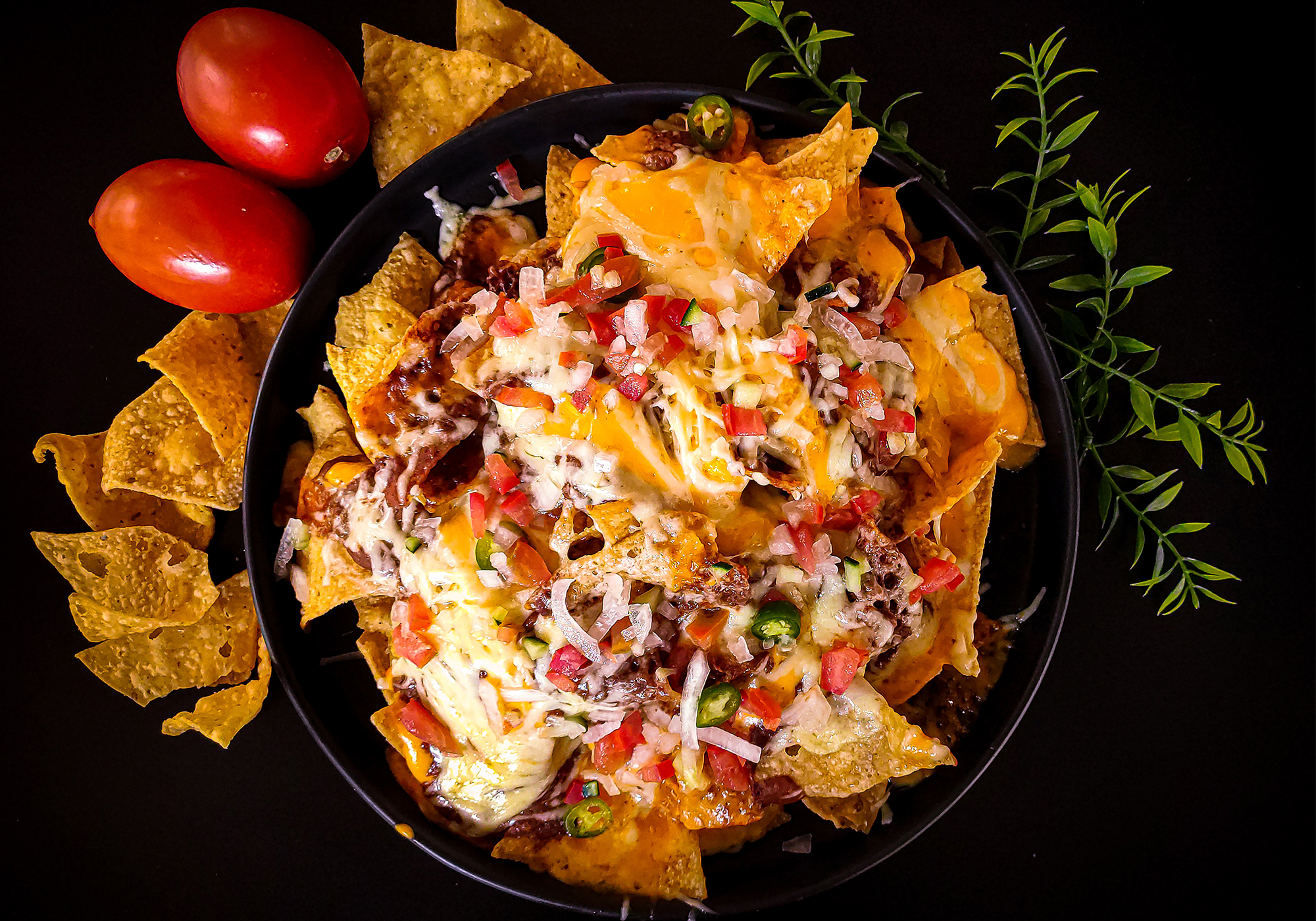 Football and beer go hand in hand. Not literally–we at Hop Culture don't necessarily recommend playing football while sipping a 16oz can of hazy IPA. But, thanks to nonstop marketing at the macro level, beer is synonymous with all things football. And it all comes to a head this Sunday a.k.a. "The Big Game." So naturally, you're going to want to drink some stellar beers.
Whether you're a big football fan or just enjoy the commercials, The Big Game is typically an occasion where folks could get together in the bleak cold months of winter. But, this year's big game–Super Bowl LV–will look pretty different from years past. Due to the ongoing effects of COVID-19, the season brought with it some serious unpredictability. The game is still happening but there will be a limited capacity for fans. And we don't have any plans for largescale parties at friends' houses. This Sunday will likely feature yours truly sitting on my couch with a plate of wings and a few cold beers.
But, even with scaled-down celebrations, The Big Game is a great time to enjoy delicious food and drink some tasty beers. We've selected six non-macro beers that we think would be perfect for this year's Big Game including some picks from the teams' respective cities and a few personal easy-drinking favorites.
The Best Craft Beers to Drink During The Big Game
Reef Donkey
Tampa Bay Brewing Co. — Tampa Bay, FL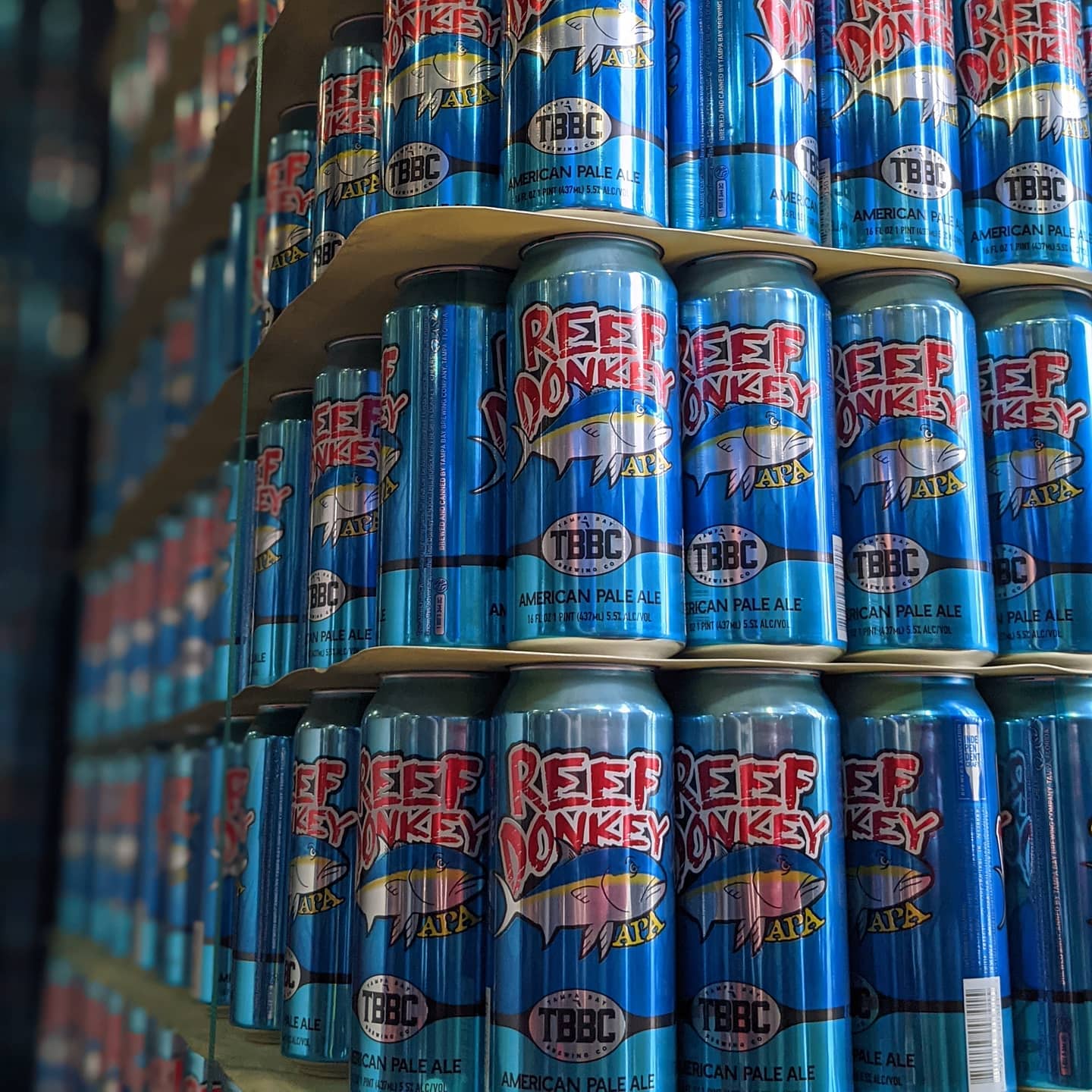 American Pale Ale — Tampa, Florida is bursting with fantastic breweries so to select just one for The Big Game is nearly impossible. (For a full list of our favorite Tampa spots, click here.) If we were picking a celebratory drink from a Tampa brewery, it might be a stout from Angry Chair, a fruited sour from Hidden Springs, or a mead from Garagiste.
But, we're looking for a "football beer" here. And one that should be widely accessible. So, we're going with Reef Donkey from Tampa Bay Brewing Co. The widely distributed dry-hopped Pale Ale is a flagship for Tampa Bay Brewing Co. and should be available throughout the city and elsewhere in the Sunshine State. It's a refreshing and sessionable hoppy beer that'll pair well with pigs in a blanket, buffalo wings, and cheese balls. If you have access to it, we're big fans of TBBCo's Hop Silo series and their fruited sours. But, in a pinch, a 4-pack of Reef Donkey will more than do the trick.
Abraxas
Perennial Artisan Ales — St. Louis, MO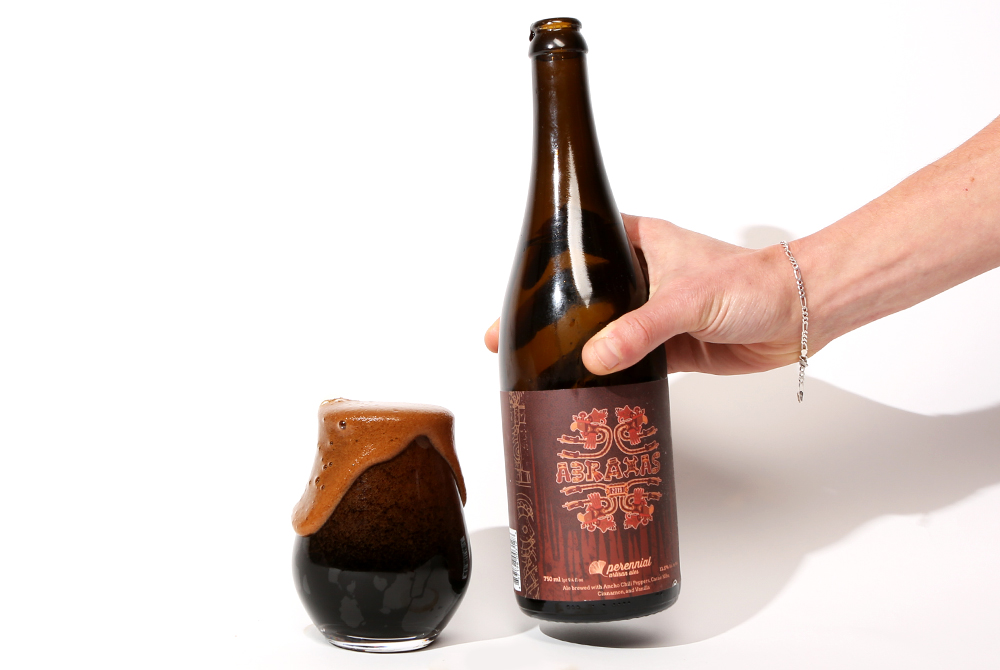 Imperial Stout — I imagine there are some lingering bad vibes over the rams, but St. Louis is close enough that the Chiefs likely have plenty of fans in the Gateway City. And Perennial is one of our favorite breweries in St. Louis, maybe even Missouri. If Kansas City fans have cause for celebration on Sunday, they should look no further than Abraxas.
The annual imperial stout release from Perennial is regarded as one of the best stouts in the country. It's a sensational offering with big, bold flavors. So we think it's the perfect beer to cap off a Big Game win. Pair with dessert or just drink straight from the bottle, you've earned it.
Champurrado
Corporate Ladder Brewing Co. — Palmetto, FL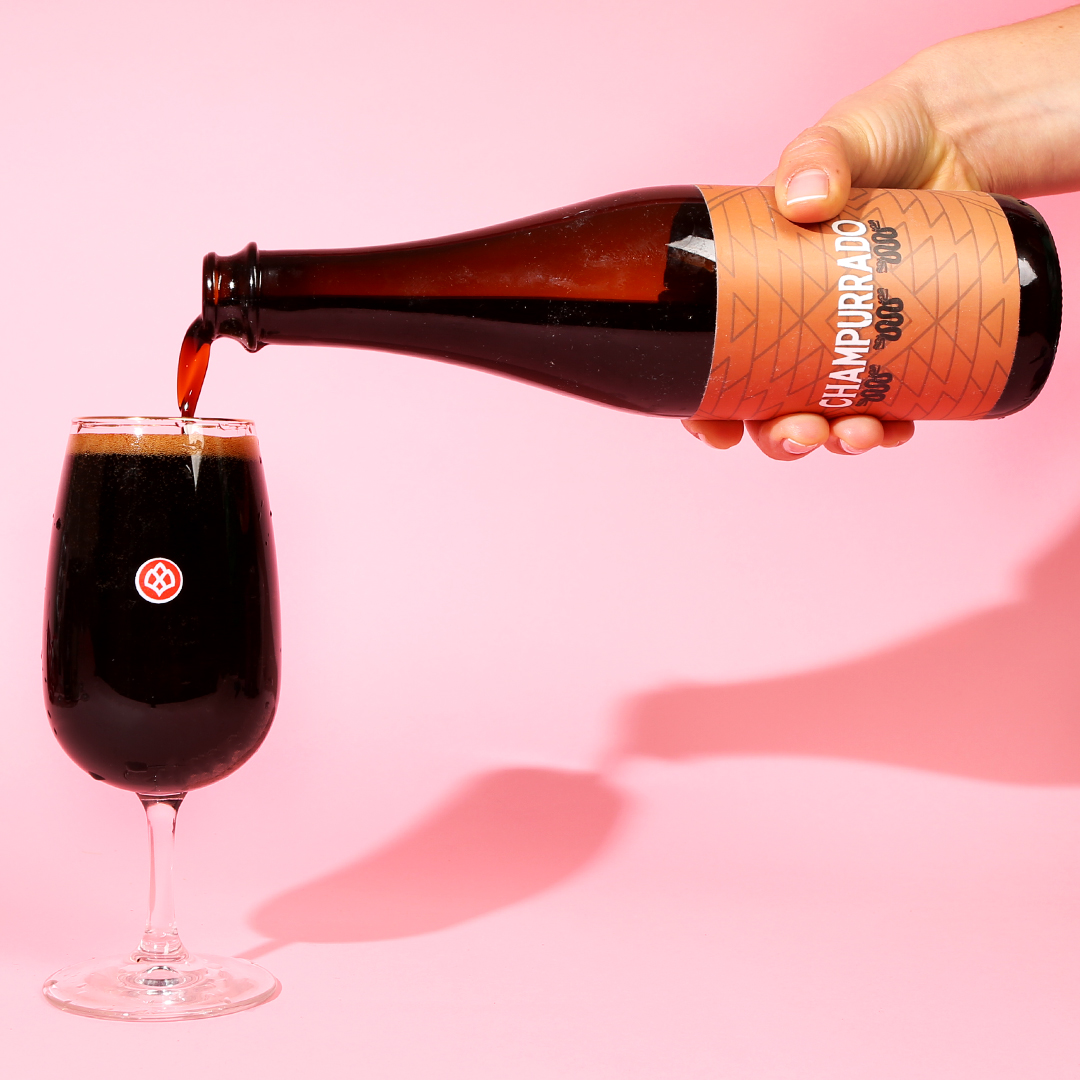 Mexican Hot Chocolate Stout — And, if the Buccaneers have cause for celebration, we recommend turning to nearby Palmetto, Florida. Tampa's neighbor is host to Corporate Ladder Brewing Co., a brewery we named as one of the best to watch in 2021. And for good reason. Corporate Ladder is brewing some truly stunning beers.
We recently tried their Mexican Hot Chocolate-inspired pastry stout, Champurrado, and were blown away. A beautiful balance of spice and sweetness made this a truly celebratory beer. Sure, Florida might not be very cold these days, but if you need some warming up in the bleaker days of February, Champurrado should be your first choice. Enjoy with fudgy brownies or a bowl of ice cream!
Champagne Velvet
Upland Brewing Co. — Bloomington, IN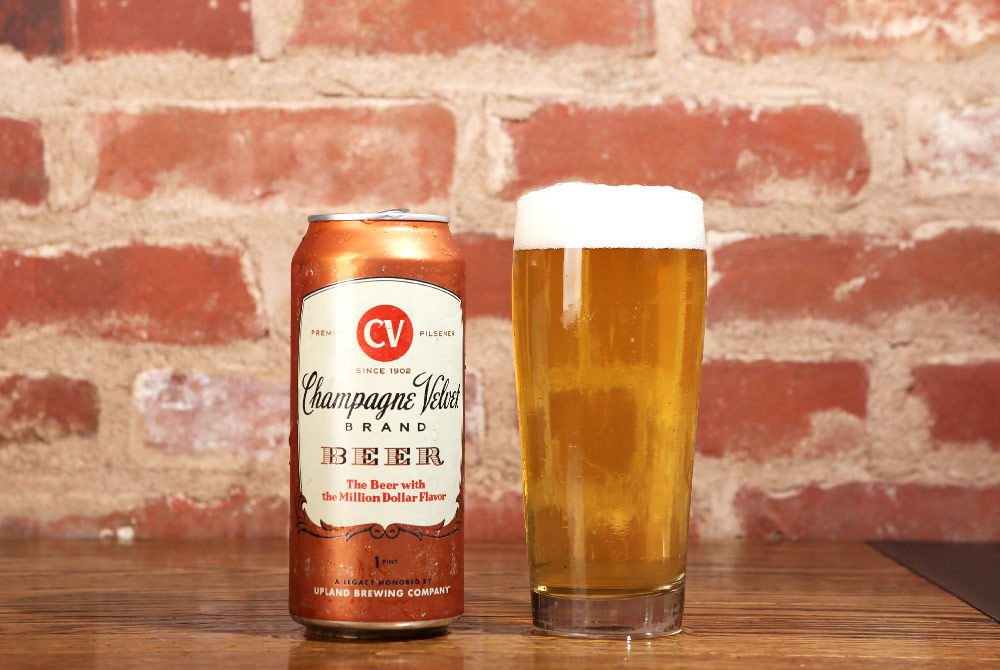 Lager — Upland Brewing Co. doesn't have much of a stake in this year's Big Game, but I'll always turn to their Champagne Velvet if I need an easy-drinking, flavorful lager. This pre-prohibition beer is as crisp, smooth, and luxurious as lagers get. And, frankly, it's the ideal beer for football games. Even if the Colts aren't playing.
I'd suggest putting back a few Champagne Velvets throughout the evening but they'll pair perfectly with a plate of meats and cheeses, a tray of wings, or a bowl of nachos. Honestly, you can't go wrong here.
White
Allagash Brewing Co. — Portland, ME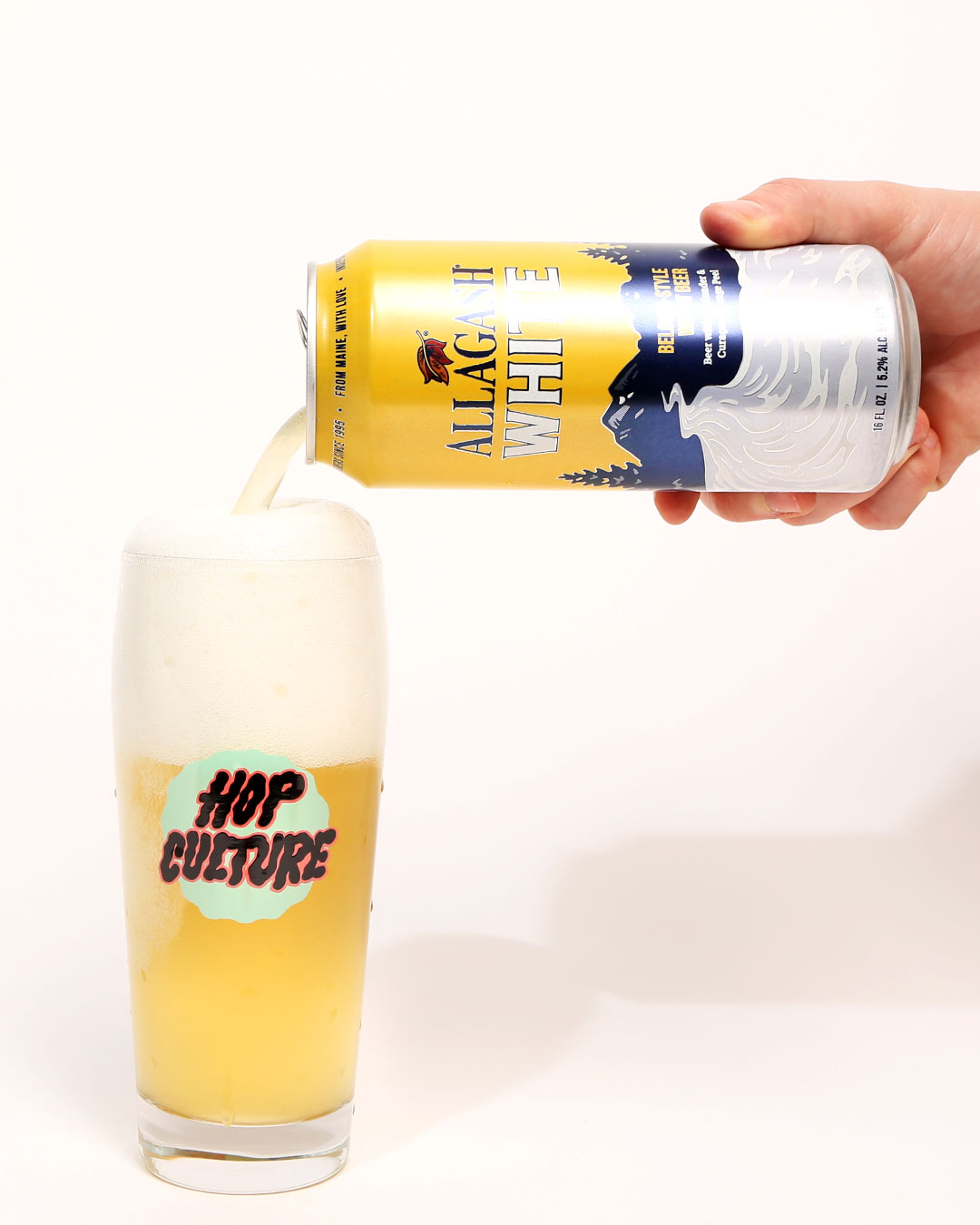 Witbier — Ah, yes. The gold standard of craft beer in our not so humble opinion. The ubiquitous and delicious Allagash White is a fantastic choice for game day. Not only is it incredibly consistent, refreshing, and tasting all on its own, but it's also a highly pairable beer.
That herbal and peppery spice characteristic of the style mixed with the refreshing citrus notes makes White a dynamic beer. Again, this beer could basically fit in with any dish but we think it would be fantastic with some fish tacos, chorizo, or pepperoni pizza.
Pivo Pils
Firestone Walker Brewing Co. — Paso Robles, CA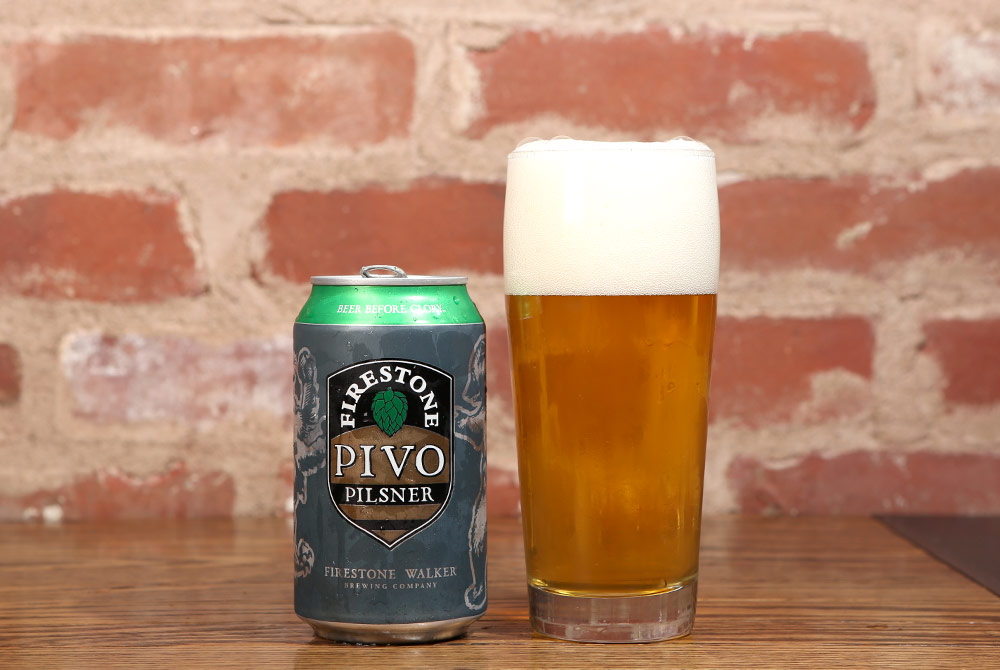 Pilsner — How could we leave out our West Coast friends? Sure, the Big Game is an East Coast affair this year. But, you're going to need some tasty drinks for Sunday.
Watching football calls for some simple yet flavorful beers. So, we're turning to one of our favorite readily available pilsners: Pivo Pils.
This classic example of the style has a crisp bite along with some bready sweetness. It makes for a fantastic canvas on which to paint your food pairings. Drink it alongside a bowl of chili, a veggie platter, grilled fish, or as many nachos as you can fit on your plate.
Liked this article? Sign up for our newsletter to get the best craft beer writing on the web delivered straight to your inbox.