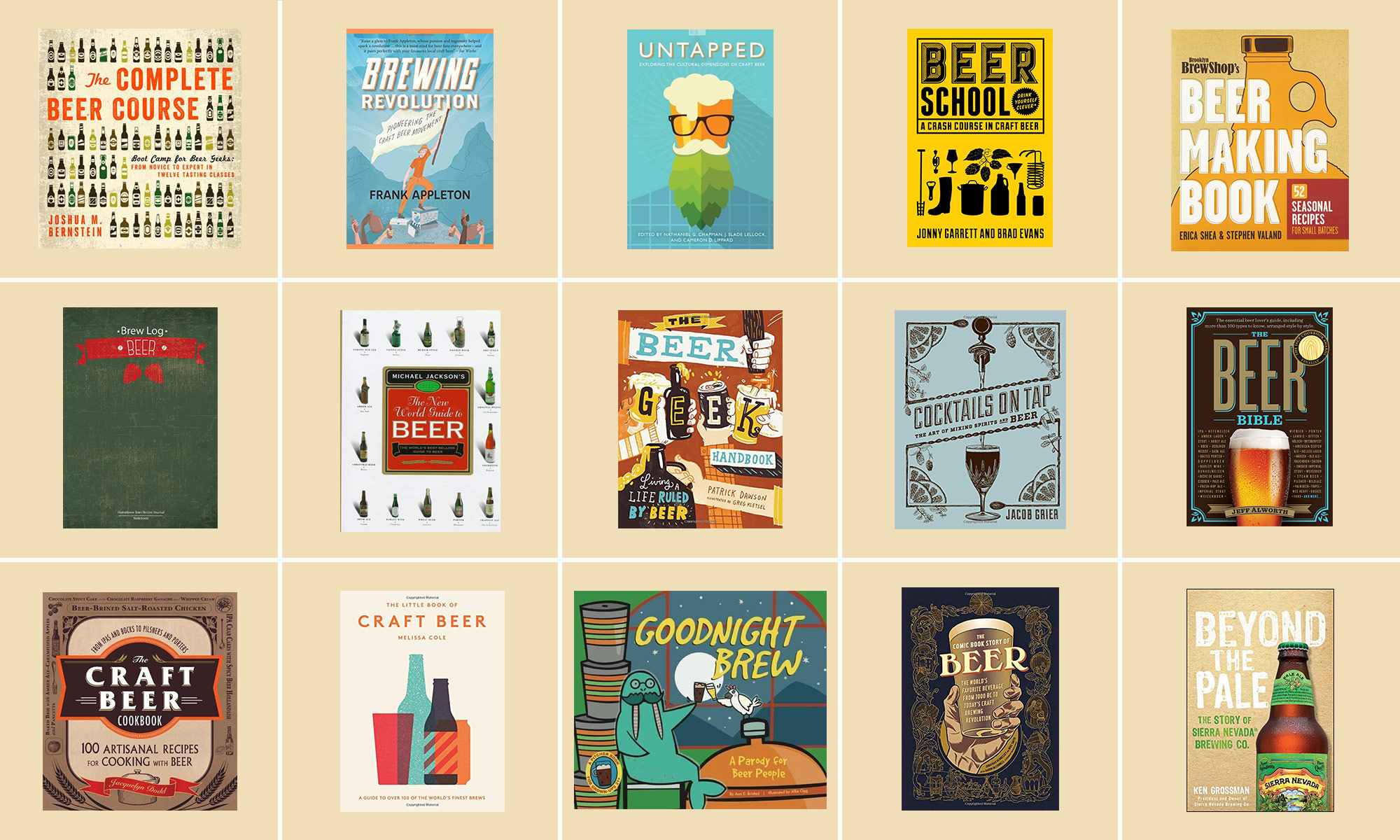 If you love craft beer, most of your time spent adoring it usually involves around drinking the stuff. But, if you're really infatuated by bold and delicious brews, you might find yourself reading about them — maybe even dreaming about them. If this sounds like you, and you're looking to take your hobby beyond just drinking — and be a bit more knowledgable about your favorite vice — pick up one of these books about beer and dive right in.
The Craft Beer Cookbook: From IPAs and Bocks to Pilsners and Porters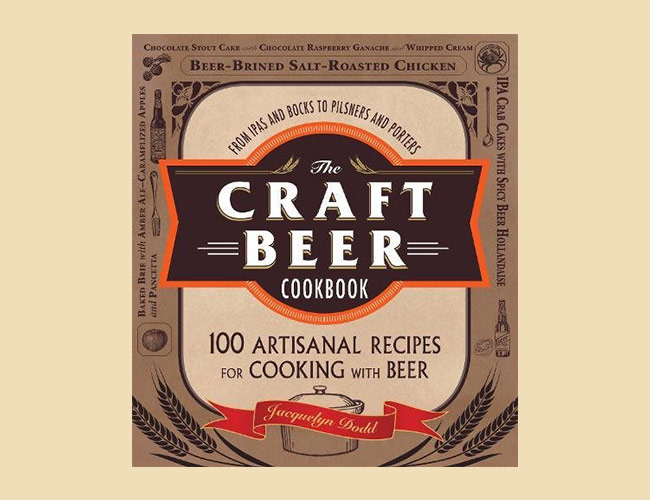 For the Chef: Beer always goes well with food, but sometimes, it goes best in food. Learn how to incorporate beer into all of your favorite dishes with 100 recipes from Jackie Dodd; even your dankest IPA can find its way into your dinner. Keep up with Jackie on her beautiful beer Instagram, TheBeerOness.
The Complete Beer Course: Boot Camp for Beer Geeks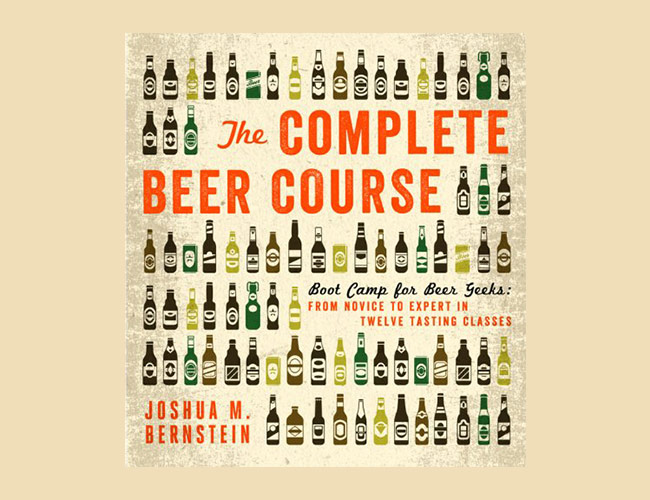 For the Cicerone-to-be: If there's one modern beer journalist to know, it's Josh Bernstein. He's been a pioneer of the shift of the niche beer writing toward a broader audience, and his book, The Complete Beer Course, is just that. It's a detailed breakdown of the beer market, beer styles, how to perform tastings, and what to identify when you're dissecting a beer. He's as good as it gets — and this book shows you how, with plenty of work, you could get there too.
Beer School: A Crash Course in Craft Beer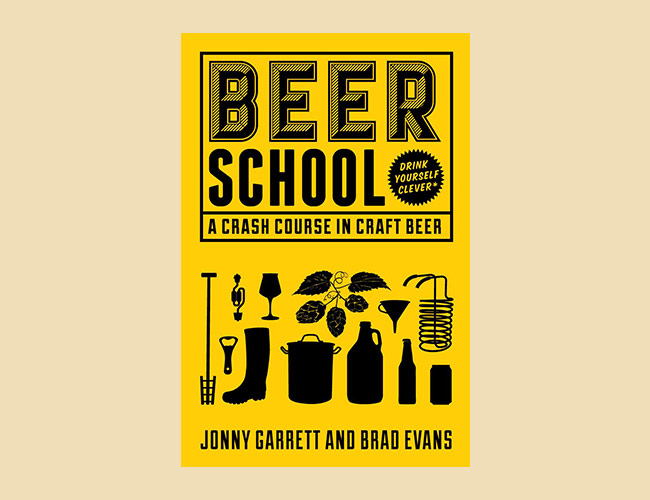 For the Beginner: Beer School, written by Jonny Garrett, is a digestible explanation of how beer is made and how its styles are distinguished. Garrett, one of the United Kingdom's most recognizable voices in beer, enlisted veteran creative Brad Evans for the book's illustrations. Together they make beer's scientific reasonings both appealing and entertaining.
Brewing Revolution: Pioneering the Craft Beer Movement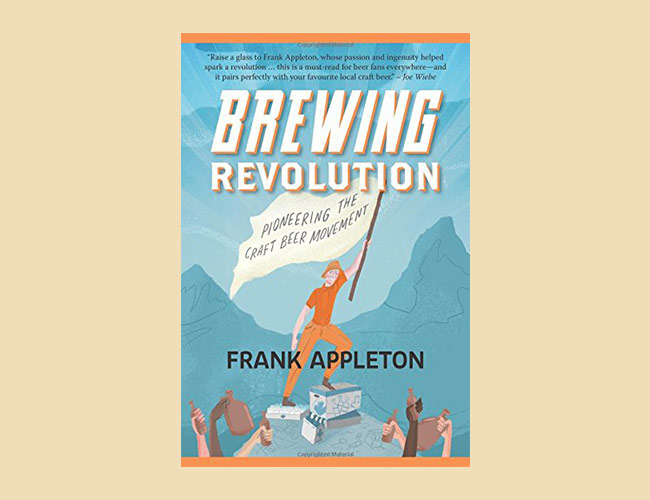 For the historian: Frank Appleton is an English-trained brewmaster whom many consider the outright father of the Canadian craft beer movement. His memoir, Brewing Revolution, archives his fifty years in the industry, the hardships of his passion, and looks toward the future of what he believes is the most competitive market yet.
New World Guide to Beer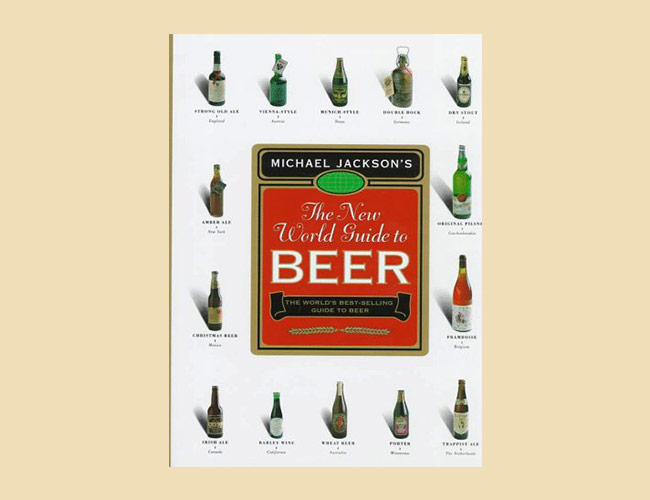 For the completionist: Every beer lover should be familiar with Michael Jackson's work (insert not that Michael Jackson joke). He is perhaps the most revered and talented beer writer in the world and his New World Guide to Beer is a must-buy for completing your beer book collection. If you're looking to supplement this book, which came out 20 years ago, then look to another talented and respected beer writer and brewer, Garrett Oliver. Oliver's gigantic The Oxford Companion to Beer is a great addition to your book stack.
The Comic Book Story of Beer: The World's Favorite Beverage from 7000 BC to Today's Craft Brewing Revolution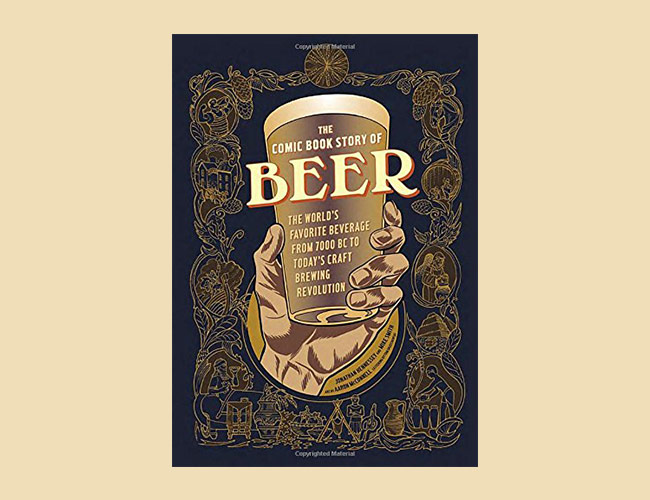 For the comic-book lover: Most beer books are chock-full of details and dense paragraphs of historical anecdotes. But, Jonathan Hennessey and Mike Smith's The Comic Book Story of Beer is just that – a comic book. Packed inside there are 180 pages of full-color, bursting-with-detail comics that highlight beers ascent from a primal beverage to premiere glassware-garner.
Untapped: Exploring the Cultural Dimensions of Craft Beer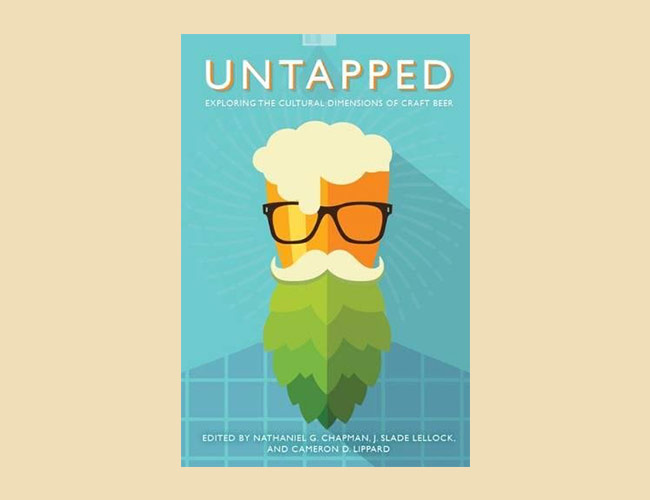 For the culturally conscious friend: Untapped is a collection of twelve essays about craft beer's meteoric rise. Untapped asks questions like, "How does the growth of craft beer connect to trends like the farm-to-table movement, gentrification, the rise of the "creative class," and changing attitudes toward both cities and farms?" and seeks answers through interview, investigation, and interjection. It's a worthy read for beer-lovers with an inkling for how beer exists in our communities.
The Beer Bible
For the pious drinker: Jeff Alworth's The Beer Bible celebrates beer. Whether you're a newbie or a beer-drinking veteran, there's something for you in this book. If nothing else, The Beer Bible can serve as a reference and poses some great questions: "how do I enjoy beer?" and "what really is a lager?"
The Little Book of Craft Beer: A Guide to Over 100 of the World's Finest Brews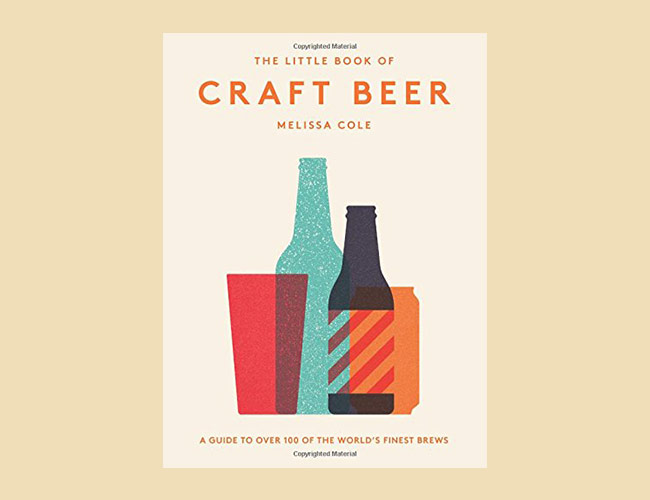 For the traveler: While The Little Book of Craft Beer hasn't come out quite yet, it's one to add to your pre-order list. Melissa Cole, acclaimed beer and food writer, details seeking out the world's best brews and how to subsequently pair them with what you eat. It's a detailed — mostly by personal experience — explanation of all things great beer.
Brooklyn Brew Shop's Beer Making Book: 52 Seasonal Recipes for Small Batches
For the homebrewer: Brooklyn Brew Shop has long been best at making homebrewing as simple as possible. That's a loaded statement because, well, quite frankly, homebrewing can be quite difficult. But, if you're up for a challenge and are in the mood for some seasonal brews, this book is for you. It's a recipe guide for those who like to drink seasonally and a perfect companion to John Palmer's How To Brew.
Beyond the Pale: The Story of Sierra Nevada Brewing Co.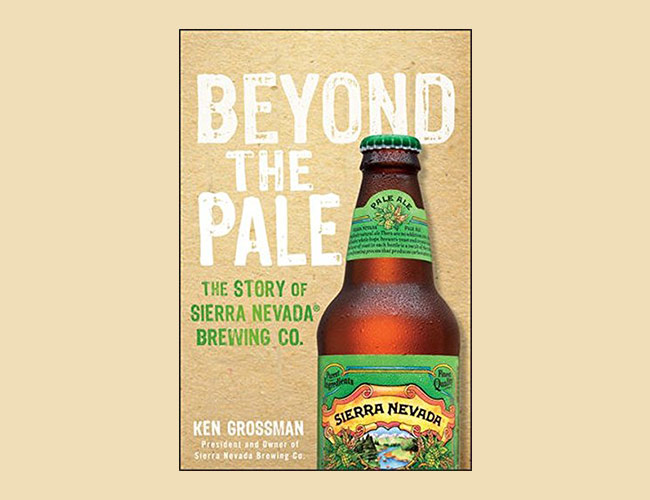 For the entrepreneur: The United States is home to a few landmark breweries and brewery founders. Reading their stories gives insight into how the craft beer movement started in America and where it might be going. Sierra Nevada's Ken Grossman offers his own story in Beyond the Pale. Read about Grossman's beginnings as a homebrewer and how Sierra Nevada Pale Ale became one of the most popular beers in America. In the same vein as Beyond the Pale, check out Dogfish Head's story in Brewing up a Business and Brooklyn Brewery's in Beer School.
The Beer Geek Handbook: Living a Life Ruled by Beer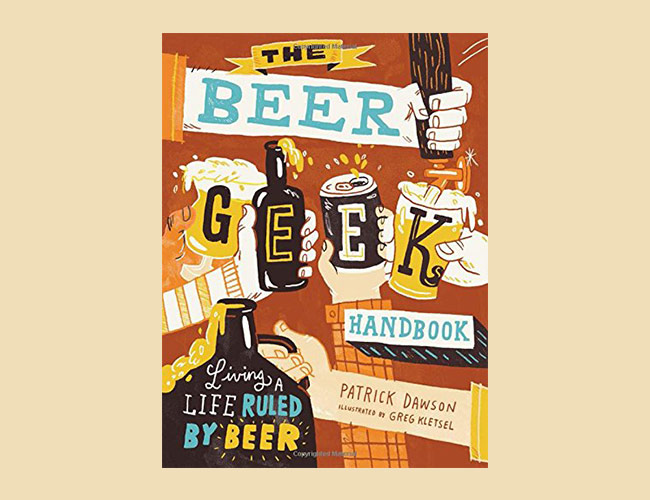 For the beer-aholic: Do you already know the ins and outs of beer and brewing? Have you dedicated your entire life post-, and presumably prior-, legal drinking age to consuming as many different beers as possible? If so, The Beer Geek Handbook is the perfect companion for a beer nerd. You'll find yourself encouraged by the things you already knew and challenged by those that are new to you — it's an all encompassing guide to further dedicating your life to beer (if that's possible).
Brew Log Book: Homebrew Recipe and Tasting Notes Journal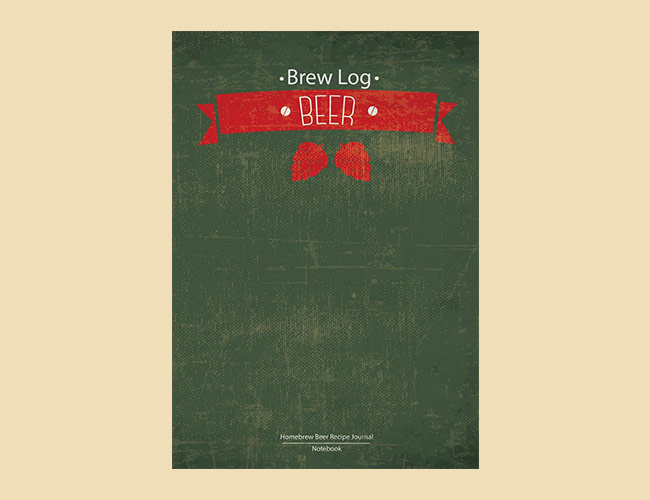 For the note-taker: If you've got a notebook at the bar, you're probably taking things a little bit too seriously. But, if you're seriously, and absolutely, in need of something to write in while drinking or brewing beer: get the Brew Log Book. It's vintage-y green and adorned by a simple pair of illustrated hops. It's not flashy, it's not gaudy; it's simple and tasteful just like beer.
Cocktails on Tap: The Art of Mixing Spirits and Beer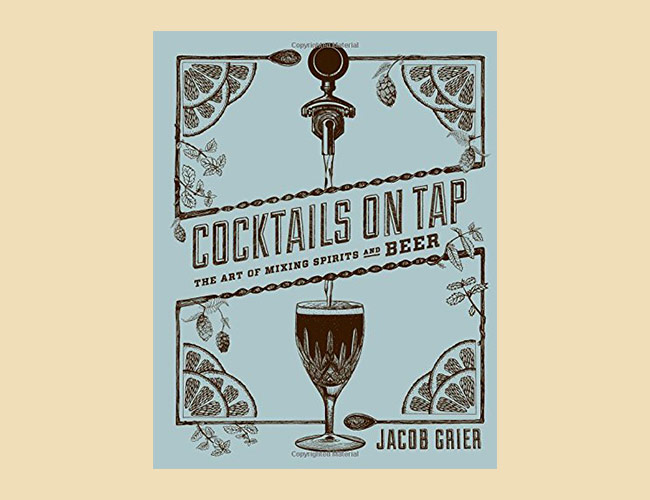 For the bartender: You might not think of it when you're thinking about beer, but there are plenty of people who are eager to combine beer and spirits. The seemingly prehistoric adage of "beer before liquor" quickly goes out the window with these recipes. It's not a guide book on avoiding a hangover, but rather a detailed recipe-book on how to cultivate one.
Goodnight Brew: A Parody for Beer People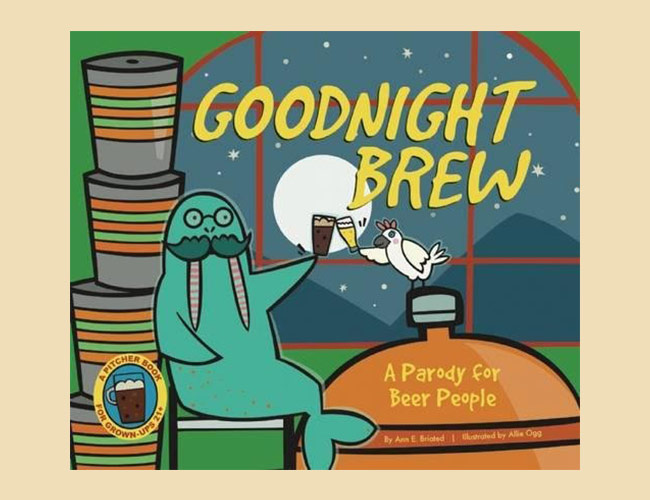 For everyone: Just because, like seeing your favorite beer on the draft list, it's too good to pass up.