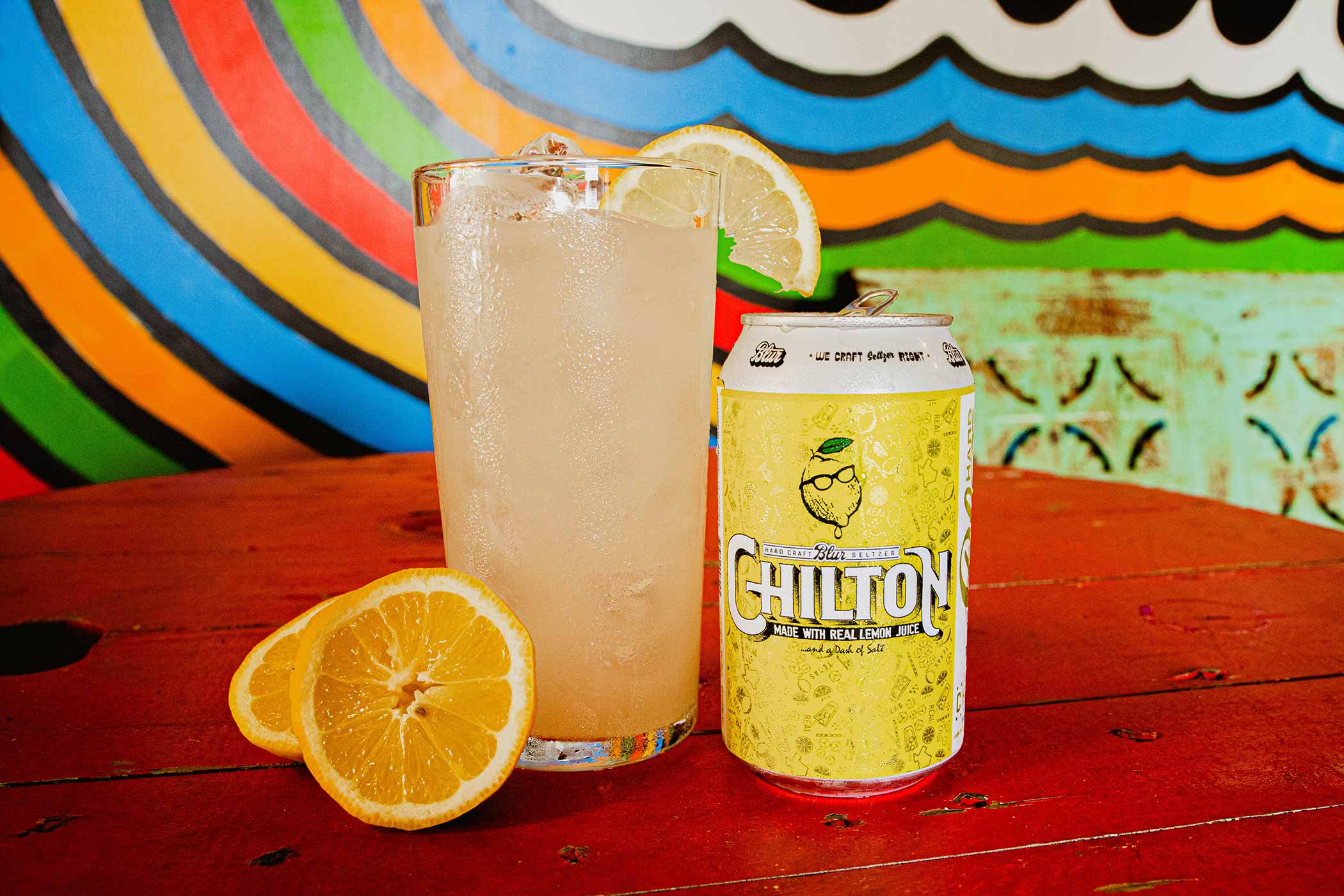 Blur Chilton hard seltzer made with lemon fruit puree from Oregon Fruit Products | Photography courtesy of TUPPS Brewery / Blur Hard Seltzer
Earlier this year, we wondered if hard seltzer had lost some of its fizz. Turns out the bubble hasn't popped yet. But the extreme growth of the category for the past three years has finally slowed down.
According to Drizly, for the first time in recent years hard seltzer showed a seventeen percent year-over-year decrease during the 2022 Labor Day weekend. And during the summer, one of the busiest times of the year for hard seltzer sales, Drizly reported sales dropping below last year's Fourth of July numbers.
But despite the holiday slowdowns, the national ecommerce beverage platform did show that hard seltzer sales still have a 3.8 percent share in 2022, up from a 3.3 percent share of all sales in 2021.
While folks are still thirsty for hard seltzer, it has become quickly apparent that brands need a competitive advantage to help stand out on the shelf.
But how?
From our perspective, there are two distinct answers: focus on unique flavors or set your sights on real fruit.
See in its simplest form, hard seltzer is just fermented cane sugar with added fruit flavors. Now, those "fruit flavors" can come from a couple different places: Either "natural flavors," what the FDA sort of vaguely defines as essential oils or plant extracts, or from real fruit.
But with real fruit, brewers are able to achieve a more colorful, flavorful beverage. Compared to their chemically sweetened counterparts, hard seltzers with real fruit really shine.
You can just taste and see the difference.
And now everyone from small independent craft brands to breweries making their own hard seltzers to even the bigger companies are starting to reap the benefits of using real fruit.
Why Real Fruit May be the Answer to Hard Seltzers Slump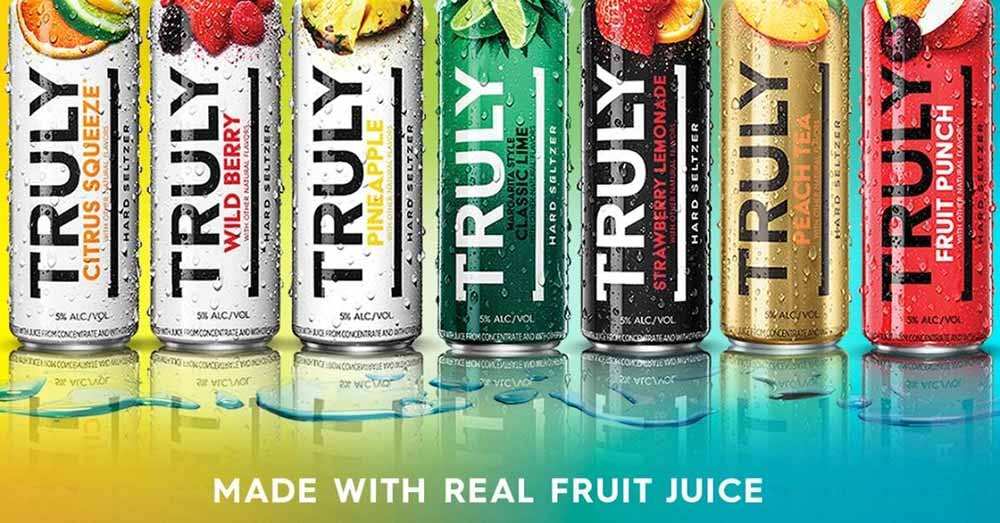 One of the biggest reasons hard seltzers have seen their numbers dip this year is the meteoric rise of ready-to-drink (RTD) cocktails. According to Drizly, hard seltzer saw a 278 percent growth in share on the platform from 2019-2021. Similarly, RTDs experienced a 400 percent growth in share on Drizly in 2021.
Essentially canned, spirit-centric cocktails, RTDs usually include some type of spirit base with the addition of real fruit.
It's a lesson the hard seltzer community has taken to heart in order to stay competitive.
Take, for example, Truly.
The country's second most popular hard seltzer brand reported lower-than-expected sales last year. In 2021, Boston Beer management predicted the brand would grow seventy percent. In reality, Truly only grew thirty-two percent.
The brand's response? To switch from using natural flavors in its Citrus, Berry, and Tropical packs to real fruit. Funny enough, the brand's Lemonade, Tea, Punch, and Margarita offerings—those most similar to cocktail flavors—already included real fruit.
Similarly, Chris Lewis, brewer and co-owner of TUPPS Brewery in McKinney, TX, turned to real fruit when the brewery's hard seltzer brand Blur released a cocktail-based flavor called Chilton.
Mimicking a popular eponymous alcoholic drink with vodka and lemon in Texas called Chilton, Blur's version uses a hard seltzer base before "we dump a ton of lemon puree in," says Lewis.
And although Blur includes a variety of other seltzers that use natural flavors, Chilton is currently the only variety to feature real fruit.
"There is no substitute for real fruit, especially when you're going with citrus," says Lewis. "Ask a flavor company to make a lemon-flavored ethanol-based extract and it's like, why?"
He continues, "[Real fruit] just tastes better."
And when it came to choosing which fruit puree to use for the brand's uber popular Chilton variation, Lewis says they only had one name in mind.
Brewers' Best Kept Secret for Using Real Fruit in Hard Seltzer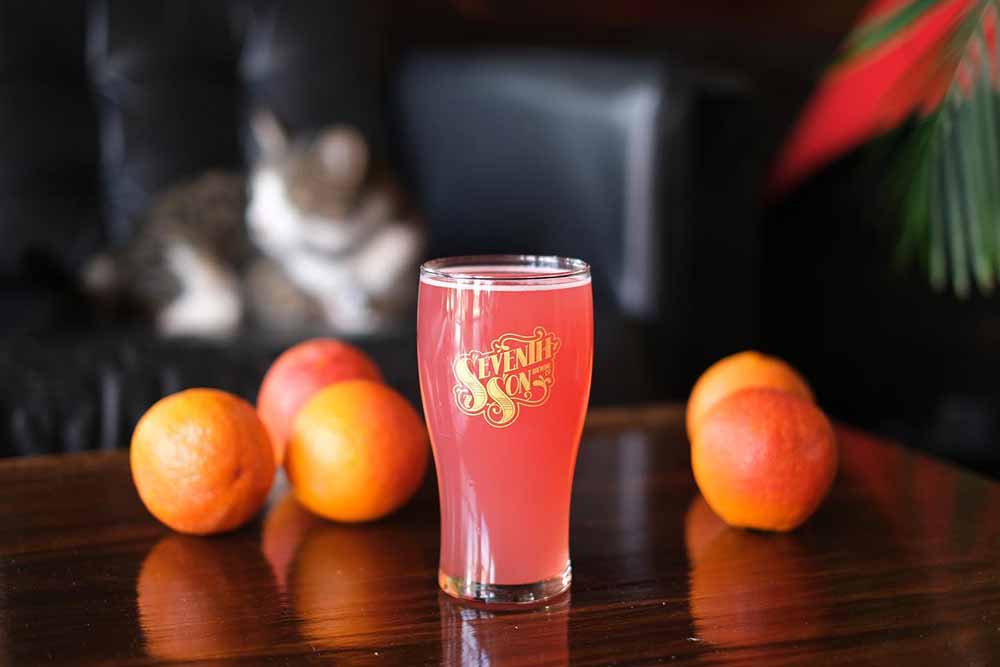 Often considered brewers' best kept secret (that isn't so much of a secret anymore), Oregon Fruit Products offers an array of aseptic, high-quality fruit purees for the brewing industry. And while the company has become the de facto brand for major breweries such as Mikkeller or Great Notion interested in using real fruit in everything from milkshake IPAs to fruited sours, lately breweries have started using Oregon Fruit Product purees in something else.
Hard seltzers.
For Lewis, the choice to work with Oregon Fruit Products was easy. They'd used their fruit purees previously in various products such as a raspberry wheat beer. But beyond that, Oregon Fruit simply has the best reputation in the industry. "Everyone uses them," says Lewis. "Oregon Fruit is the supplier for breweries. They just have their s*** figured out."
He continues: "Other breweries will text me, 'Hey, do you have any Oregon Fruit?' Not 'Hey, do you have any purees in-house?' It's 'Hey, do you have any Oregon Fruit?'"
In that same vein, back in 2019, when Seventh Son Brewmaster and Co-Owner Colin Vent began experimenting with a hard seltzer line, he knew right away that their seltzers would use real fruit.
And he knew right away who to turn to.
"I spent a couple months being like these things are disgusting," says Vent. "But we saw this product category growing and we knew we needed to get to market with one."
According to Vent, his business partners told him, "Look, it doesn't have to be a back-sweetened, clear, artificial blueberry seltzer," says Vent.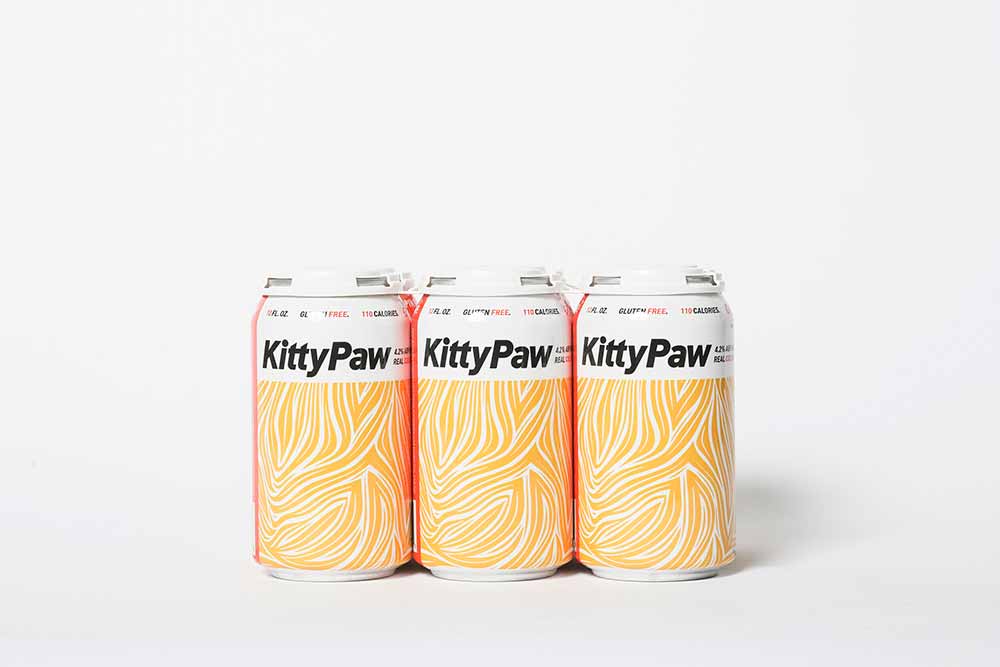 Which is when the proverbial light went off. "All I'd seen around…was a clear Sprite-based, flavor beverage and I wanted nothing to do with it," says Vent. "How could I make a no-malt-based fruity beverage? My mind went straight to purees."
Having worked with Oregon Fruit Products for several years on the beer side for beers such as a passion fruit peach beer and various kettle sours, Vent knew the quality of their aseptic fruit purees.
"Without adding infrastructure to the brewery, how do we make these products and what's available to us that tastes good and is an aseptic product?" says Vent. "We've been using Oregon [Fruit Products] for a little bit, so it seemed natural because we know a couple of their products are very good."
Two trial-sized batches later and Vent hit the proverbial nail on the head with Seventh Son's all-fruit hard seltzer brand called Kitty Paw, launching with two main flavors—Kitty Paw Pineapple Tangerine and Lime Guava.
And while Vent has played around with a variety of other purees, he says those two have stayed the most popular and continued to perform well for Seventh Son.
Real Fruit Hard Seltzers Show a Spark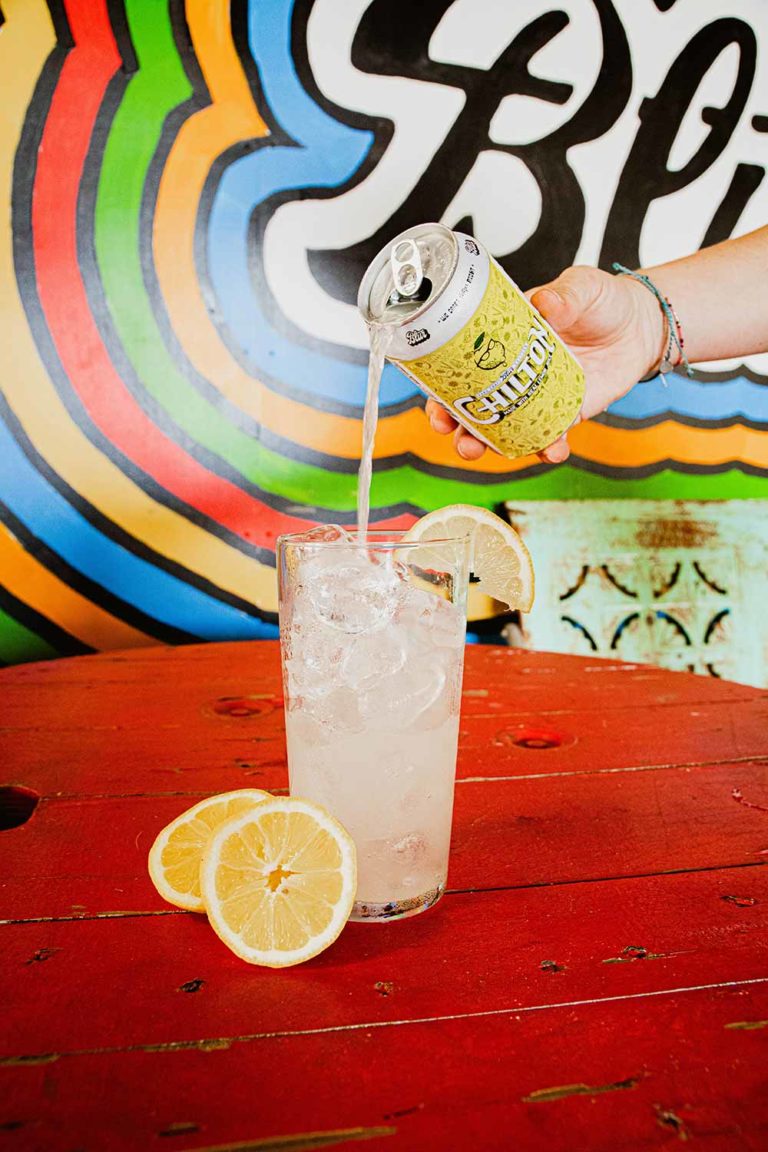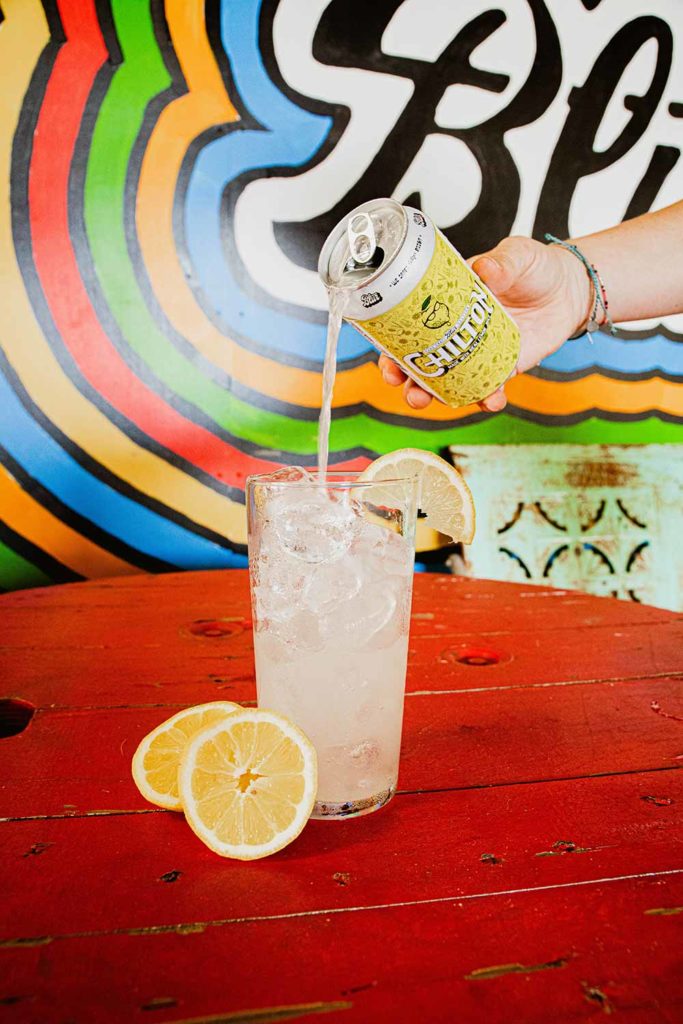 By far and away the most successful hard seltzer brands over the last half decade have been White Claw and Truly. Both originally went to market as back-sweetened beverages with proprietary 'natural flavors' instead of real ingredients. But both recently experienced a slowdown in sales.
Truly responded by switching to a real fruit recipe.
For smaller independent craft hard seltzer producers like Seventh Son's Kitty Paw, their tactic to go with real fruit from the beginning seems to be panning out.
In spite of the fact that national hard seltzer sales have slumped, Vent says Kitty Paw is still going strong. "Overall, across all four SKUs with seltzers, the numbers add up to a pretty decent number of case sales," says Vent. "For us it fills a niche of gluten-free, low-cal, close-to-zero-carb products, so unless sales slow to a trickle…there is no reason for us to pull them."
Similarly, Lewis says that the Blur Chilton has outperformed all their expectations. "We had a plan to do only 400 cases of it in a short period, a little pop right at the beginning of football season," says Lewis. "But those 400 cases sold out in seven stores in just one weekend; we ended up doing almost 4,000 cases in a month."
People just love Chilton because it's a refreshing alcoholic drink great for any hot Texas day. "It's unbelievable," says Lewis. "It's like lemonade in a case… The fruit just speaks for itself."
In fact, the brand has been so successful that Lewis says they're playing around with another all-fruit-flavor hard seltzer based on another cocktail recipe—a blood orange paloma.
And for Vent, who has ridden the real fruit train this whole time, he has already started trials on one of Oregon Fruit Products newest purees—Sicilian lemon. "It's really nice and aromatic," says Vent. "We've put in a couple beers so far and now we're doing seltzer trials."
All signs point to real fruit innovation as the new frontier for hard seltzer.
What's on the Horizon for Hard Seltzer?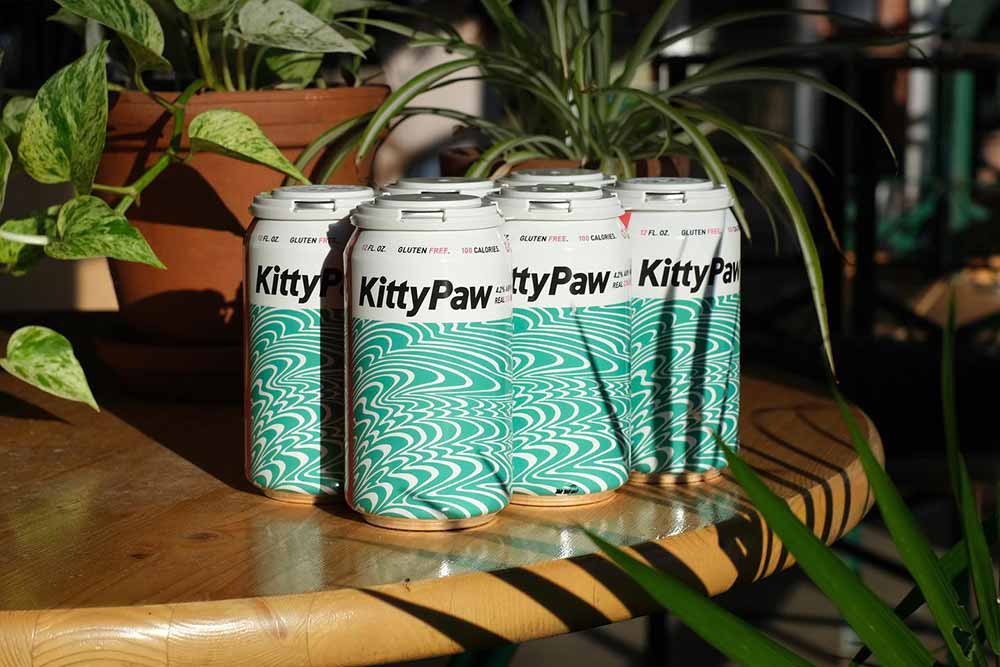 Overall, Lewis feels that, if anything, the hard seltzer market is simply evening out a bit for independent craft producers.
"Craft beer is down, big beer is down, seltzer is still gaining, but what used to be like five hundred to six hundred percent month over month is not that way now," says Lewis. "People are settling in and finding what they like."
And what they like seems to be hard seltzer with real fruit.
We expect this trend to continue into 2023 with both major brands and craft producers are turning to adding real fruit to their hard seltzer as a way to stand out on a crowded shelf.