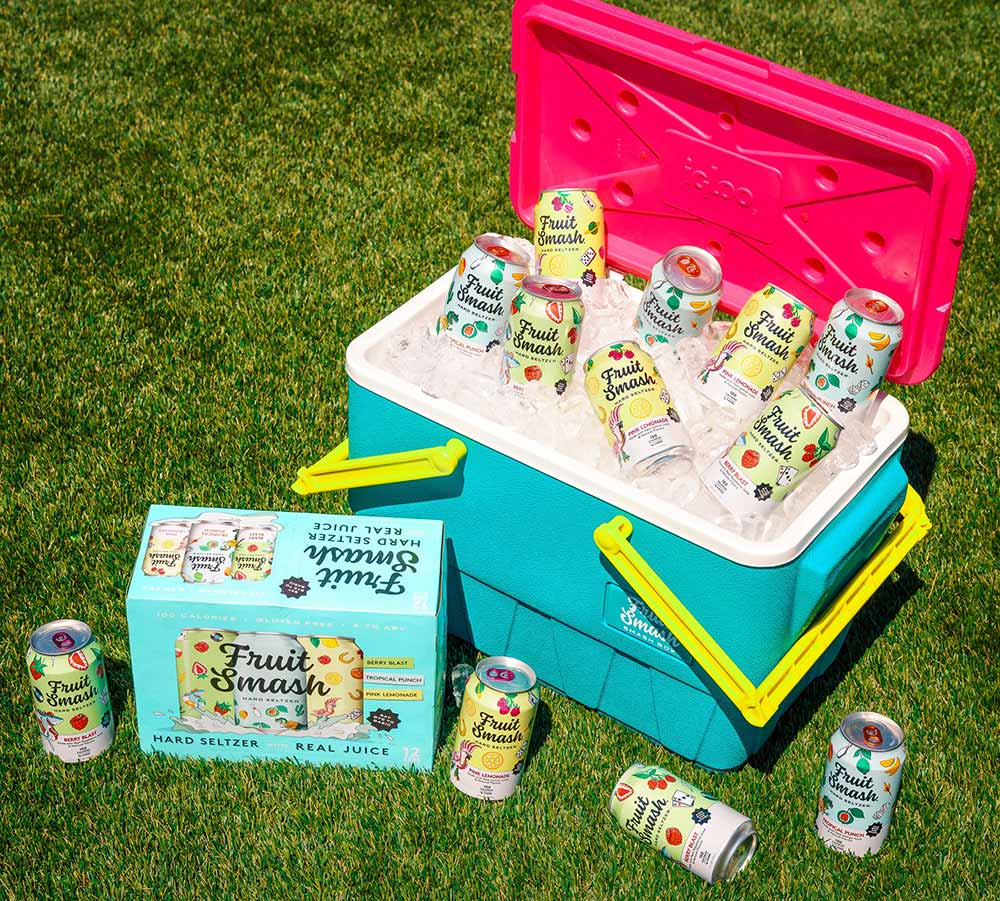 Photography courtesy of New Belgium
For the last half decade hard seltzer has been hot. Every year sales for cans of alcoholic fizz bubbled over the top.
But is that bubble about to burst?
Normally, summer signals the season of seltzer. Last year, analysts predicted that over the warmer months hard seltzer would dominate. And in all fairness everyone had a reason to be sunny.
At that point, the U.S. hard seltzer market was valued at over $4 billion according to data from Nielsen IQ. In comparison beer is an almost $88 billion market, but it's the growth pace of hard seltzer that caused so much optimism.
For three years hard seltzer grew exponentially. According to data from Nielsen, the category accelerated 226% in 2019 and 165% in 2020.
For that reason, many big (and small) beverage businesses and breweries have attempted to cash in on the carbonation.
Brands like The Boston Beer Company (who makes Truly), Mark Anthony Group (White Claw), Constellation Brands (Corona Hard Seltzer), MolsonCoors (Vizzy), and more.
Plus, many craft breweries and brands put their own spin on hard seltzers. For instance, New Belgium, Cigar City, Roadhouse Brewing Co., and Mighty Swell.
But in 2021, the numbers showed a different story. Hard seltzer grew only sixteen percent, according to data from Nielsen.
In fact, Data from Bloomberg Intelligence showed that hard seltzer sales slowed to about thirty percent by July 2021, down from 165 percent in 2020.
Have we had our fill of fizz? Are hard seltzer sales finally falling flat?
We dug into the "check-in" data from our friends at Untappd and chatted with Bart Wilson, Chief Economist at the Brewer Association to find out if hard seltzer will fizz out or return with a big splash this summer.
Hard Seltzer's Belly Flop in Summer 2021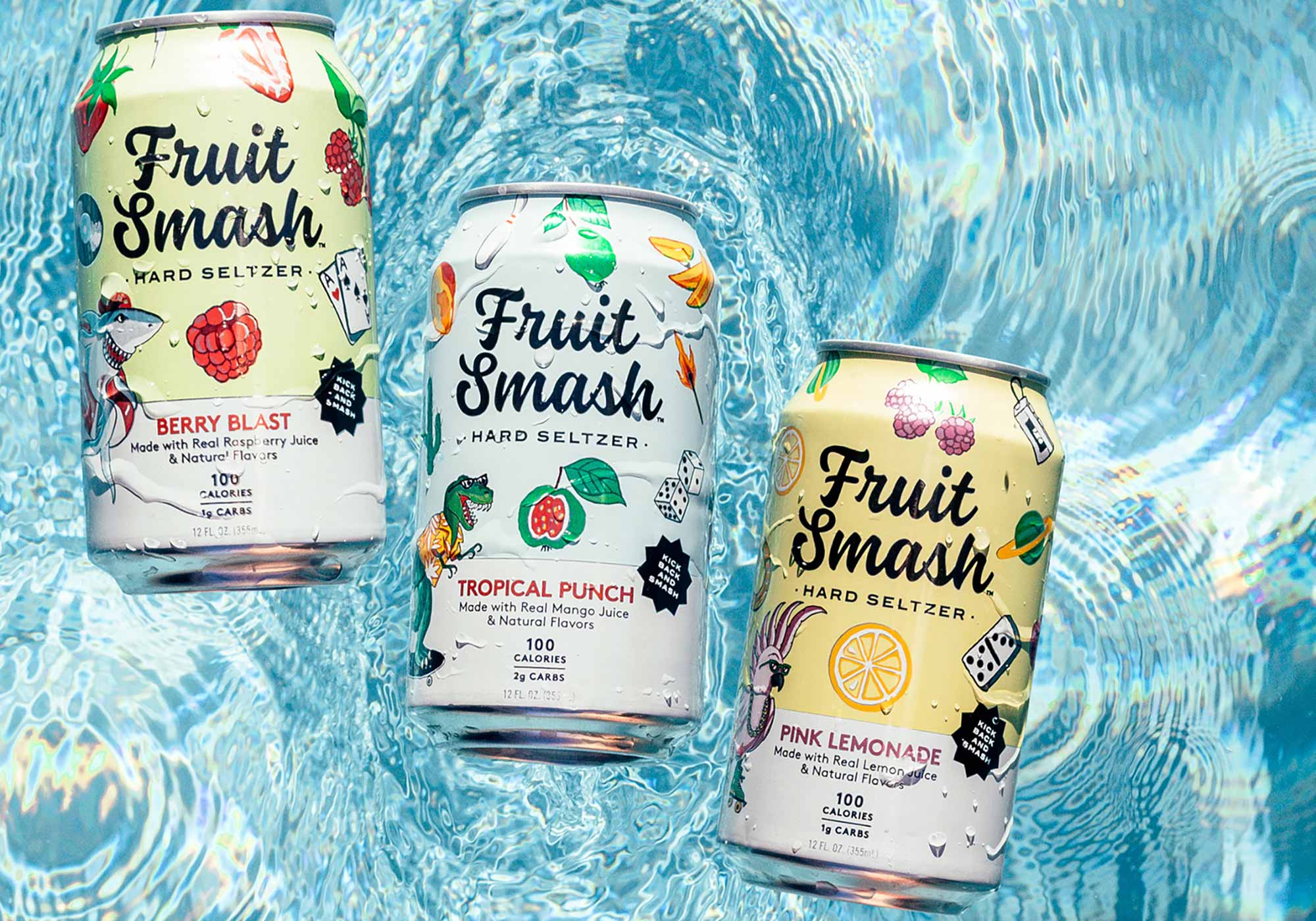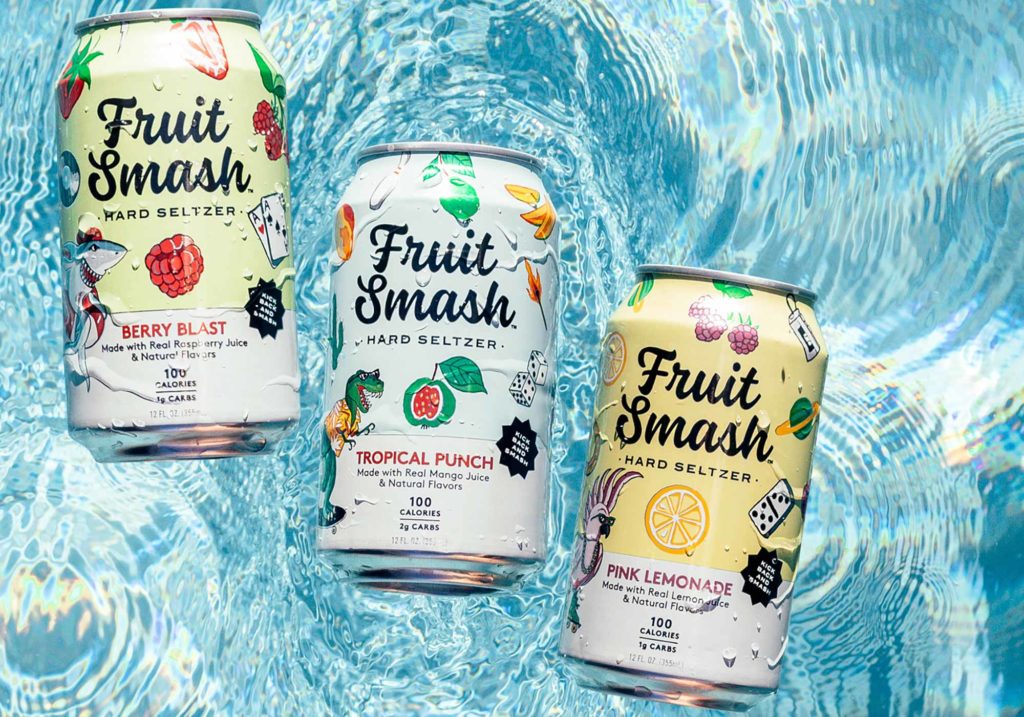 Many major brands set sunny expectations for their hard seltzer sales last summer. But for some, the reality turned into an annoyingly cloudy day.
For instance, sales for Boston Beer's Truly brand, steadily the second highest performing hard seltzer in the category, experienced a little flop. In 2021, Boston Beer management predicted the brand would grow seventy percent. In reality, Truly only grew thirty-two percent.
And in an edited transcript from a Q1 2022 Boston Beer Company Inc Earnings Call Boston Beer Company President, CEO & Director David A. Burwick reported that in the first quarter of 2022 Truly declined fifteen percent in volume and ten percent in dollar sales in measured off-premise channels.
"With Truly, we obviously had some challenges in the back half of last year in terms of our ability to read the market and…where the brand was going to go," says Burwick in an edited transcript from a Q1 2022 Boston Beer Company Inc Earnings Call. "This year, we're being very cautious in our expectations of the brand." According to Burwick, the forecast for Truly in 2022 will put category volume growth between flat to plus ten percent.
Could this be a canary in the coal mine of what's to come in the market? Or simply a one-off anomaly?
"It's always hard to know with these things because we're still on the cutting edge," says Bart Watson, Chief Economist at the Brewers Association. "But I don't think it's a bubble bursting because there are some real demand reasons why this category grew."
If that is the case, then what happened last summer?
Three Reasons Why Hard Seltzer Sales Fell Flat Last Summer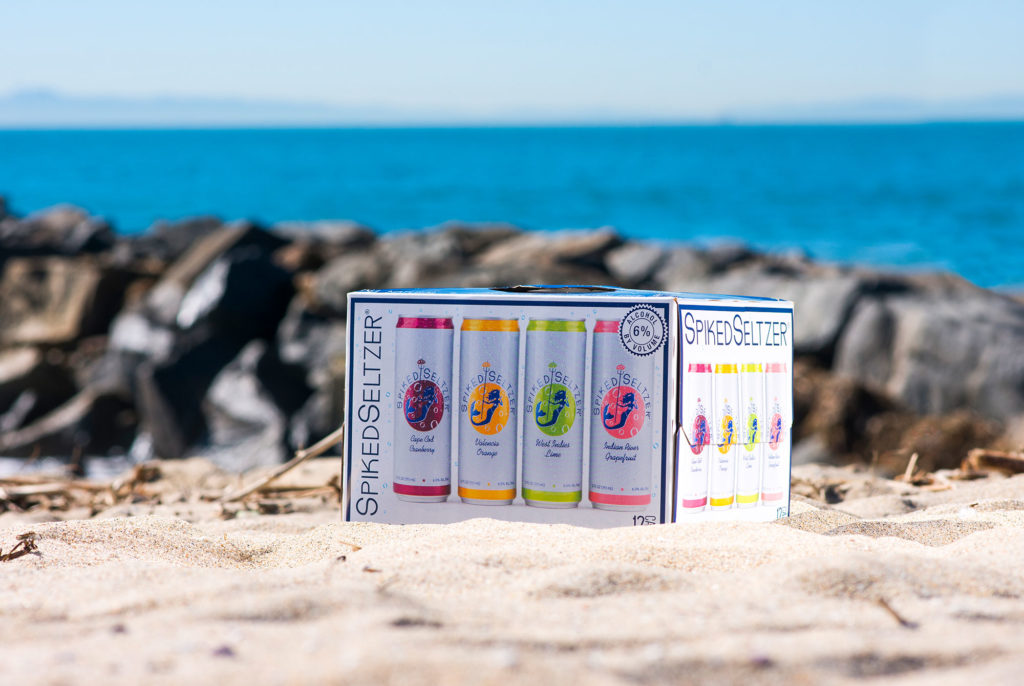 There are several reasons why hard seltzer growth started to slow down in 2021.
Seasonality
"What people misconstrued for growth at times in their predictions last year was just extreme seasonality," says Watson. "We've seen that seltzer cycles in the warm months very well and struggles more [later]."
Untappd Insights, which provides exclusive aggregated data generated by millions of monthly interactions across the Untappd app to help understand style trends, flavor, social sentiment, and location information, corroborates this observation. "From our data we've seen on a month-by-month…that it doesn't look like check-ins are decreasing, but it is cyclical on a yearly basis," says Alex Labonge, Solutions Consultant at Next Glass, the parent company of Untappd.
For instance, since 2019 the hard seltzer category has experienced the highest number of check-ins each year (a virtual record someone makes on their Untappd profile to show they drank a certain beer) on July Fourth weekend. During that period hard seltzers registered 8.2k check-ins in 2019, 18.2k check-ins in 2020, and 30.5k check-ins in 2021. "Every year according to our data seltzer peaks [on July Fourth] without a doubt," says Labonge. But those same number of check-ins immediately start to slow down towards the end of the season and into the winter.
Unquestionably, summer has proved to be a pivotal time for hard seltzer. Brands need to understand that seasonal success won't necessarily be sustainable for the entire year.
But hard seltzer's cyclical sales are not the only reason for the current plateau.
The Global Pandemic Helped Seltzer Sales Spike…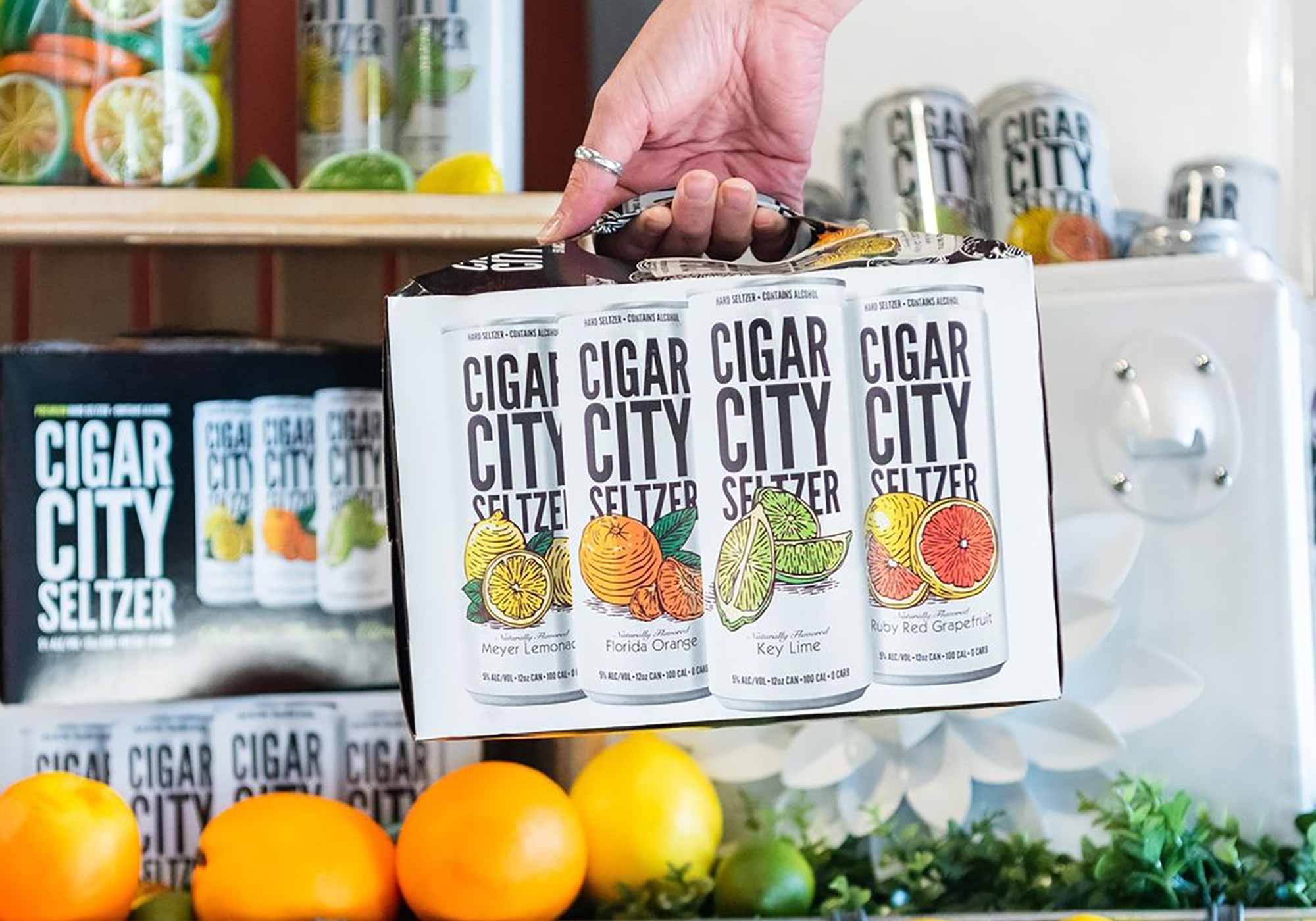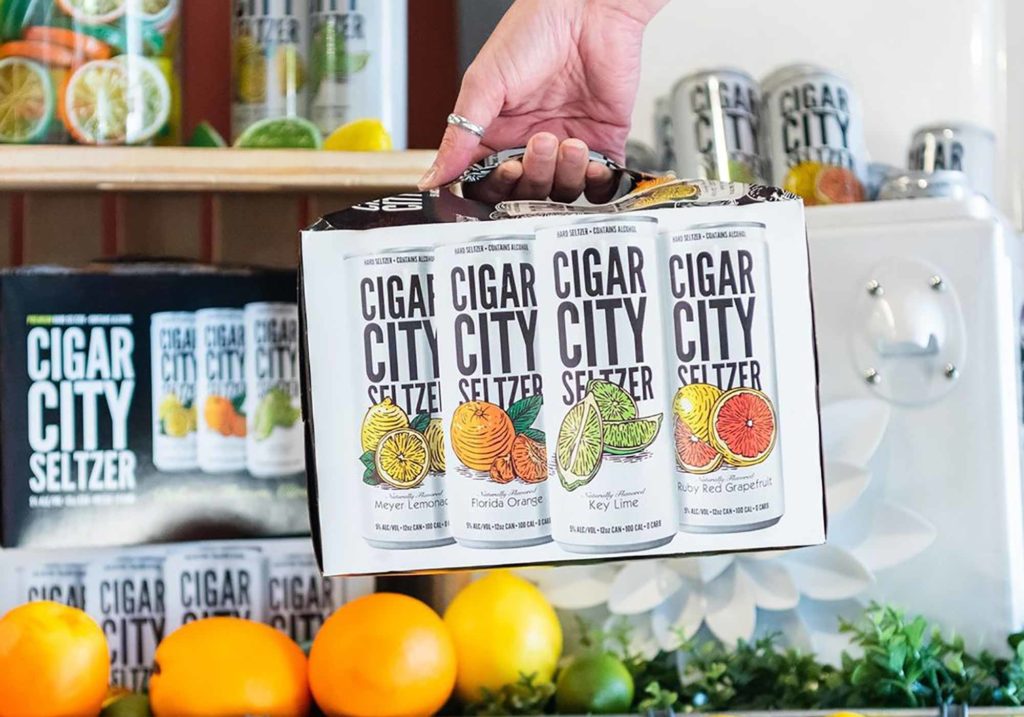 The worldwide lockdowns caused by the global COVID-19 pandemic completely accelerated the growth of hard seltzer. According to data from NielsenIQ, consumers purchasing hard seltzers in 2020 increased by ninety-eight percent. During the pandemic, both craft and macro brands reported immense increases in hard seltzer sales.
On Drizly's platform alone, hard seltzer accounted for twenty-one percent of all its beer category sales in 2020. Led by robust sales of top-selling brands such as White Claw Hard Seltzer (which increased 275 percent in 2020) and Truly, hard seltzer maintained its position as the platform's best-selling beer subcategory.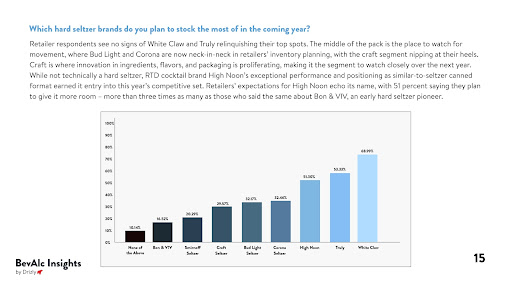 Why?
Mainly because of sales at off-premise locations such as grocery stores, bottle shops, and convenience stores.
When lockdowns forced actual bars and restaurants (i.e. "on-premise" locations) to close, consumers turned to off-premise locations to make their alcohol purchases.
"We were selling more White Claw in the summer [of 2020] than Coors and Bud Light combined," says Jason Daniels, co-founder of Half Time Beverage, a well-known craft beer store in upstate New York.
Similarly, at ABC Fine Wine & Spirits hard seltzers accounted for over ten percent of the store's total beer sales and grew over 100 percent in 2020.
"Hard seltzers were already spiking to begin with, but they took off much faster because of COVID-19," says Indy Vogel, Brand Strategist at ABC Fine Wine & Spirit.
Overall, during the pandemic consumers shopped more at off-premise locations. And since hard seltzer is almost an entirely off-premise beverage, the segment succeeded.
…And Now Is Helping Them Fall
Conversely, it's also why we're now seeing sales level off.
"That was another thing that led to the boom and is now leading to the decline," says Watson. "If you suddenly accelerate grocery store sales by twenty percent, that will help seltzer even if nothing else changes. Now those grocery sales are swinging back because we're going back to bars and restaurants where seltzer has some presence, but it's much stronger in off-premise chains"
The pandemic effect should cause producers to temper expectations, looking ahead to this summer with a weary eye.
"Certainly, the time seltzer boomed the most was the time we were outside the most…and as we move back indoors, that may be another headwind that seltzer runs up against," says Watson. "This summer might be one where we retreat to air conditioning and may be less conducive to seltzer."
Plus, even for those consumers still hitting off-premise locations for their fizzy fix, the shelves have become increasingly crowded.
Hard Seltzer No Longer the New Kid on the Shelf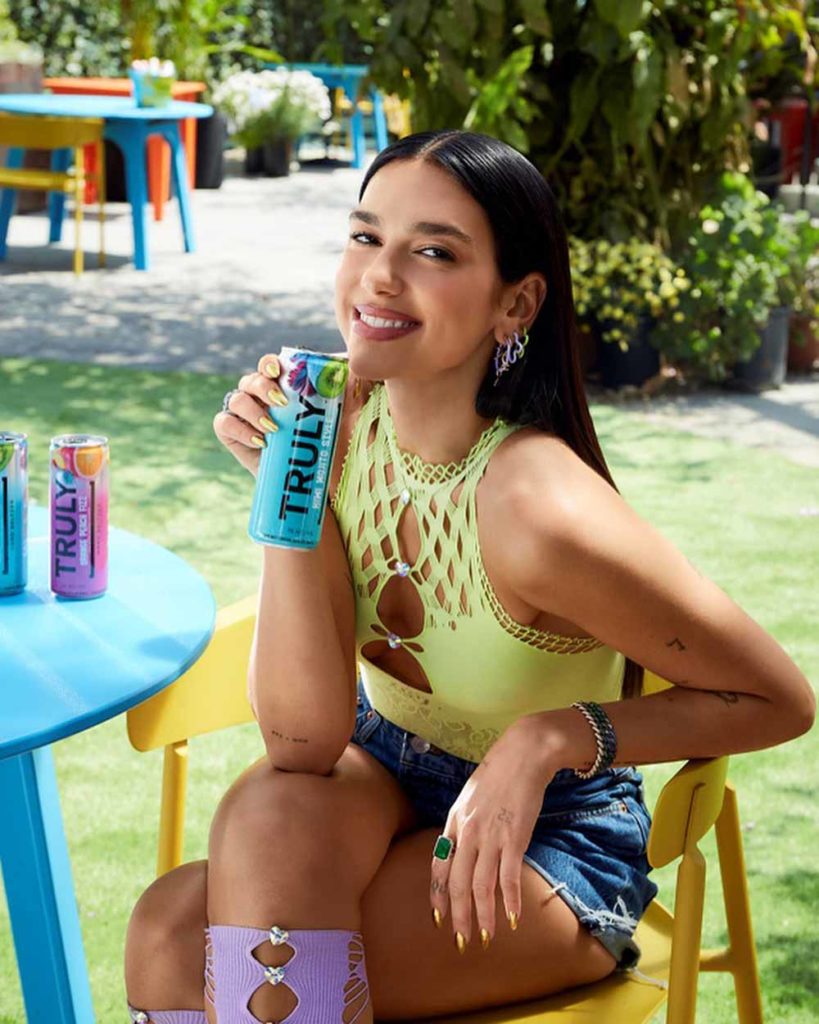 The hard seltzer category has become a very crowded space.
In all reality, a few core brands dominate the hard seltzer segment. According to Watson, the numbers bounce around but the top four companies are Mark Anthony Brands (White Claw), Boston Beer Co. (Truly), AB InBev (Bon & Viv, Bud Lite Hard Seltzer), and Molson Coors (Vizzy), which make up a ninety-two percent share of beer-centric seltzer.
But Watson points out that there are still eight shares up for grabs, similar to the overall beer market where craft has about eight shares of scan data.
Which begs the question: "How much of [hard seltzer] is a category versus just a few brands that will really be able to dominate?" says Watson.
With a large chunk of the category carved out by the big players, the remaining piece of the pie simply doesn't have enough mouths to feed.
"Seltzer got everywhere and it's not getting that free growth anymore," says Watson. "Also, seltzer is entering a period where it's not getting free growth from trial, so it will have to grow with a more consistent demographic."
In other words, hard seltzer won't simply flourish from being something new and different.
Those brands that truly want to succeed will need a distinct point of view; they will need to invest time, money, and energy to grow a dedicated audience.
How Can Breweries and Brands Succeed on a Crowded Shelf?
For the past few years, seltzer has coasted on the better-for-you wave, offering a beverage that's lower in calories, lower in sugar, and lower in ABV.
But that's already a tired trend.
"What can you do to stand out in a crowded marketplace where everybody has a 5% ABV 100-calorie black cherry?" says Watson.
Looking ahead, evolution and innovation will be the key to success with hard seltzer.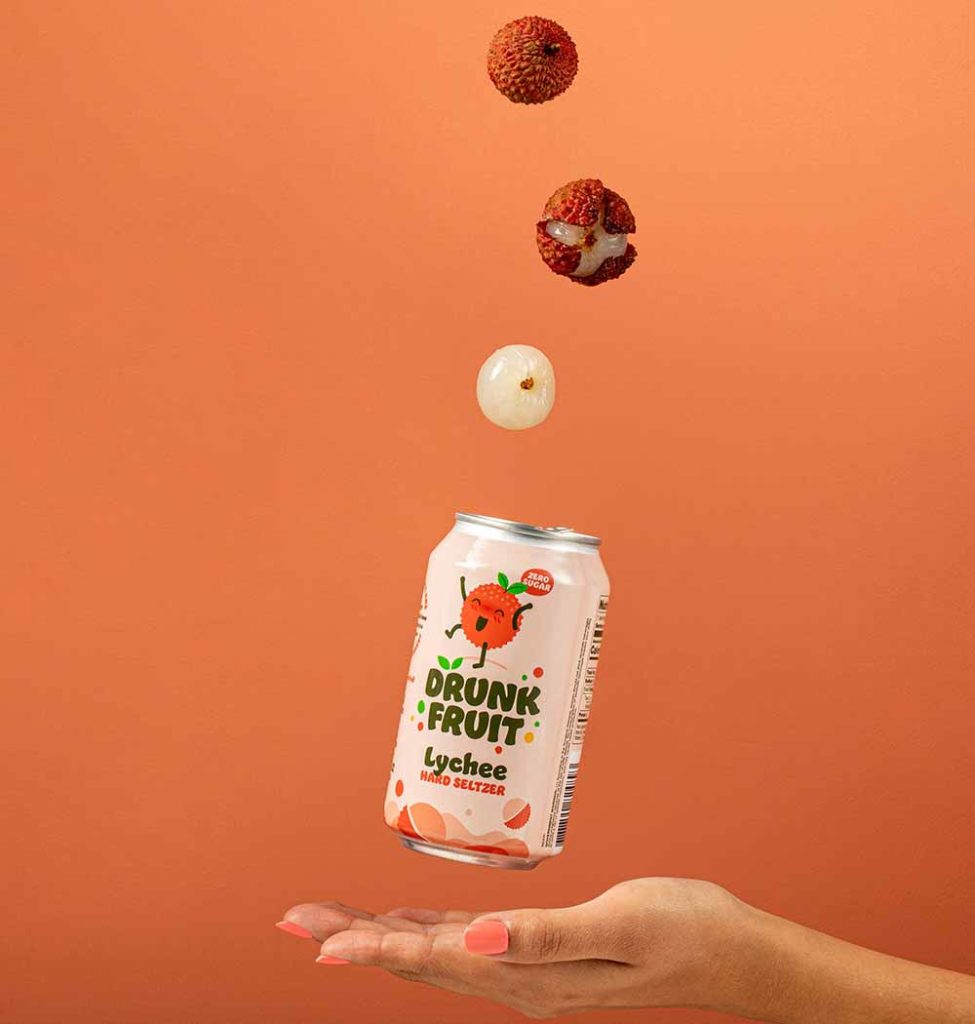 Innovating with Flavors
"This is a game where if you're not doing anything new, you're dying," says Watson.
Oftentimes flavor rotation has been a huge part of staying fresh.
"The challenge with this category…is that consumers…become very attracted to whatever is new and on the shelf," says Burwick in an edited transcript from a Q1 2022 Boston Beer Company Inc Earnings Call. "We have to find a way to give news that satisfies that desire for experiences from consumers."
For example, Truly excels at creating seasonal releases. The company recently announced the launch of their new limited-edition Truly Poolside Variety Pack inspired by summer cocktail flavors including Strawberry Melon Fizz, Orange Peach Fizz, Piña Colada Style, and Kiwi Mojito Style.
"From the summer cocktail-inspired flavors to the vibrant can designs, we wanted to create something that was new and innovative yet still familiar with hints of nostalgia," said Lesya Lysyj, CMO of the Boston Beer Company, in a press release.
The newest addition to the Truly lineup brings the brand's portfolio to over thirty unique products, more flavors than any other hard seltzer on the market.
"Regardless of where the category growth settles in 2022, our goal is to outgrow the category for the full year driven by innovation," says Burwick in an edited transcript from a Q1 2022 Boston Beer Company Inc Earnings Call. "Our confidence that we can outgrow the category is supported by our ability to innovate."
Smaller beverage brands have also turned to new, wacky flavors. For instance, Austin-based Mighty Swell introduced a "Keep It Weird' variety pack with flavors like Tiger's Blood and Rocket Pop.
Or Roadhouse Brewing Co., which launched a brand called Seltzy including flavors simply labeled Kicked Back, The Chill, and The Crush.
But even all these innovative flavors may not be enough.
Building a Brand Story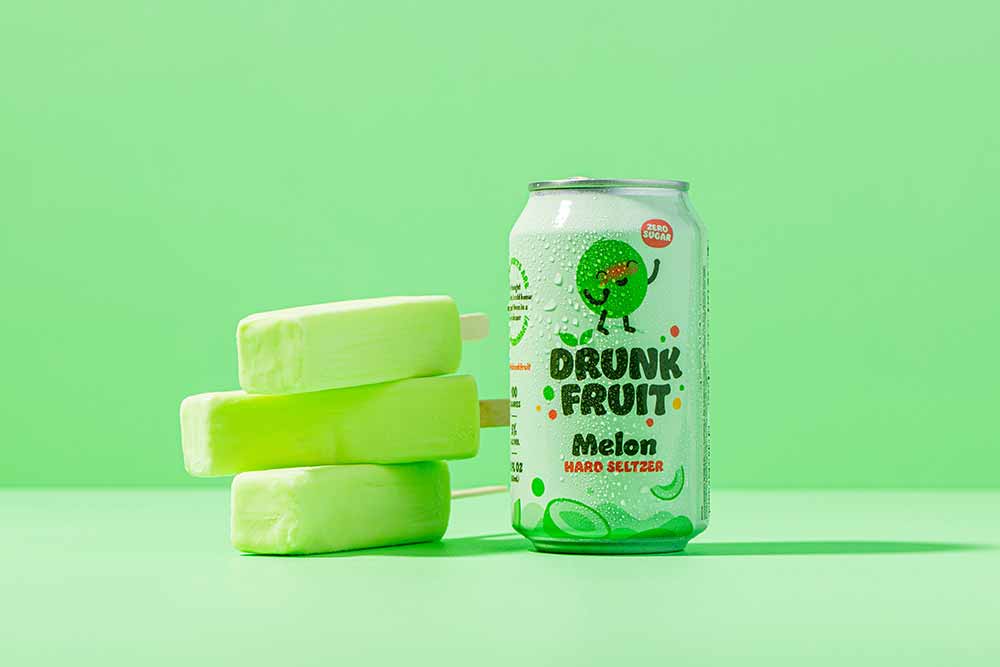 Those brands that develop an authentic identity and story will have a better chance at standing out.
For instance, Drunk Fruit hard seltzer, an AAPI-owned beverage brand owned by four Asian Americans—Kenn Miller, Steven Tang, William Zeng, and John Zhang—that focuses exclusively on bringing Asian ingredients to the American drinking industry.
"There was a lack of representative flavor profiles in the alcohol segment here in the U.S.," says Miller in another article for Hop Culture, who actually came up with the idea for Drunk Fruit while on his honeymoon in Japan. "We started Drunk Fruit as a means to help showcase these flavors, and hard seltzer was our way to introduce this as a cross-culture experience with a twist."
Flavors such as Lychee, based on a lychee jelly cup, a common candy you find in any Asian grocery store. Or Melon, a honeydew melon hard seltzer based on a popular popsicle bar called Melona.
"People are engaging with and trying these flavors for the first time through hard seltzer," says Tang. "This makes our culture normal and cool…It's a way to get ourselves out there as an Asian American population."
And it's a way for Drunk Fruit to differentiate themselves. One that Tang says has already impacted their business, noting that his Asian identity has actually been a strength for the Drunk Fruit brand.
"You can differentiate in brand and story and you can differentiate in flavor, but I think that's harder in seltzer often," says Watson. "The ones who are going to do the best are the ones who do it both."
Amping up the ABV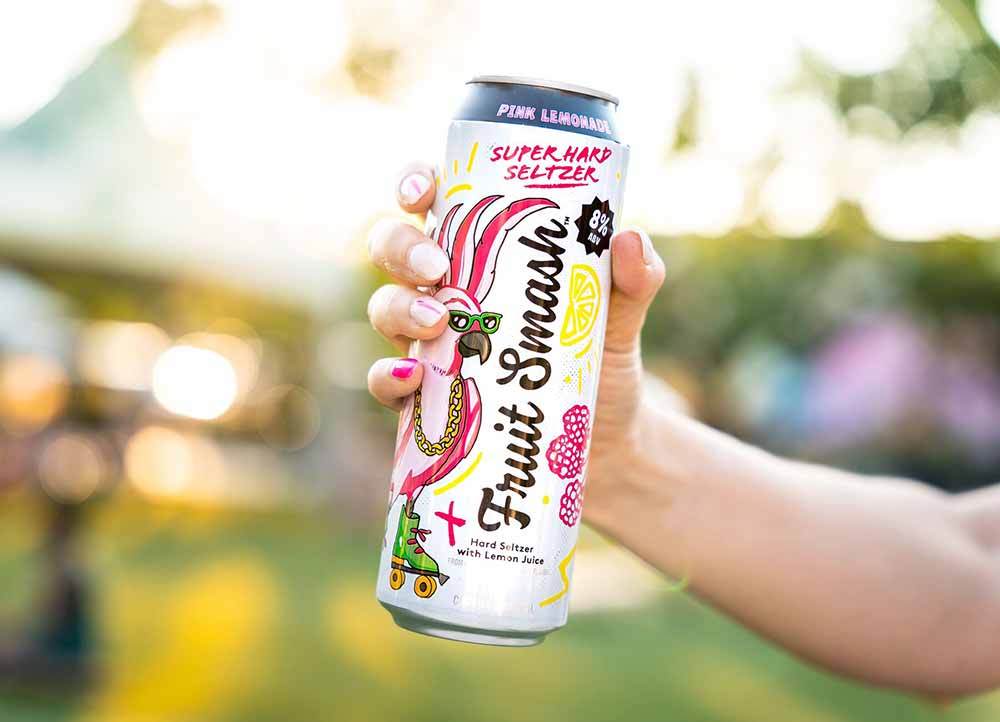 Another variable Watson has seen breweries and brands play with is ABV. "We're starting to see more product differentiation with ABV levels," says Watson. "Everything came in at the 5% ABV 100-calorie space and now we're seeing people play with higher or low, particularly higher [ABV]."
For instance, last year New Belgium came out with a "Super Hard Seltzer" version of the brewery's hard seltzer line called Fruit Smash. Whereas the original Fruit Smash flavors typically sit below 5% ABV, the Super Hard Seltzer variants amp up everything, clocking in at 8% ABV.
In an already crowded shelf, where pretty much every other SKU sits closer to 5% ABV, punching up the alcohol content could immediately prove beneficial in helping your product stand out.
Does It Make Sense to Make a Craft Hard Seltzer in 2022?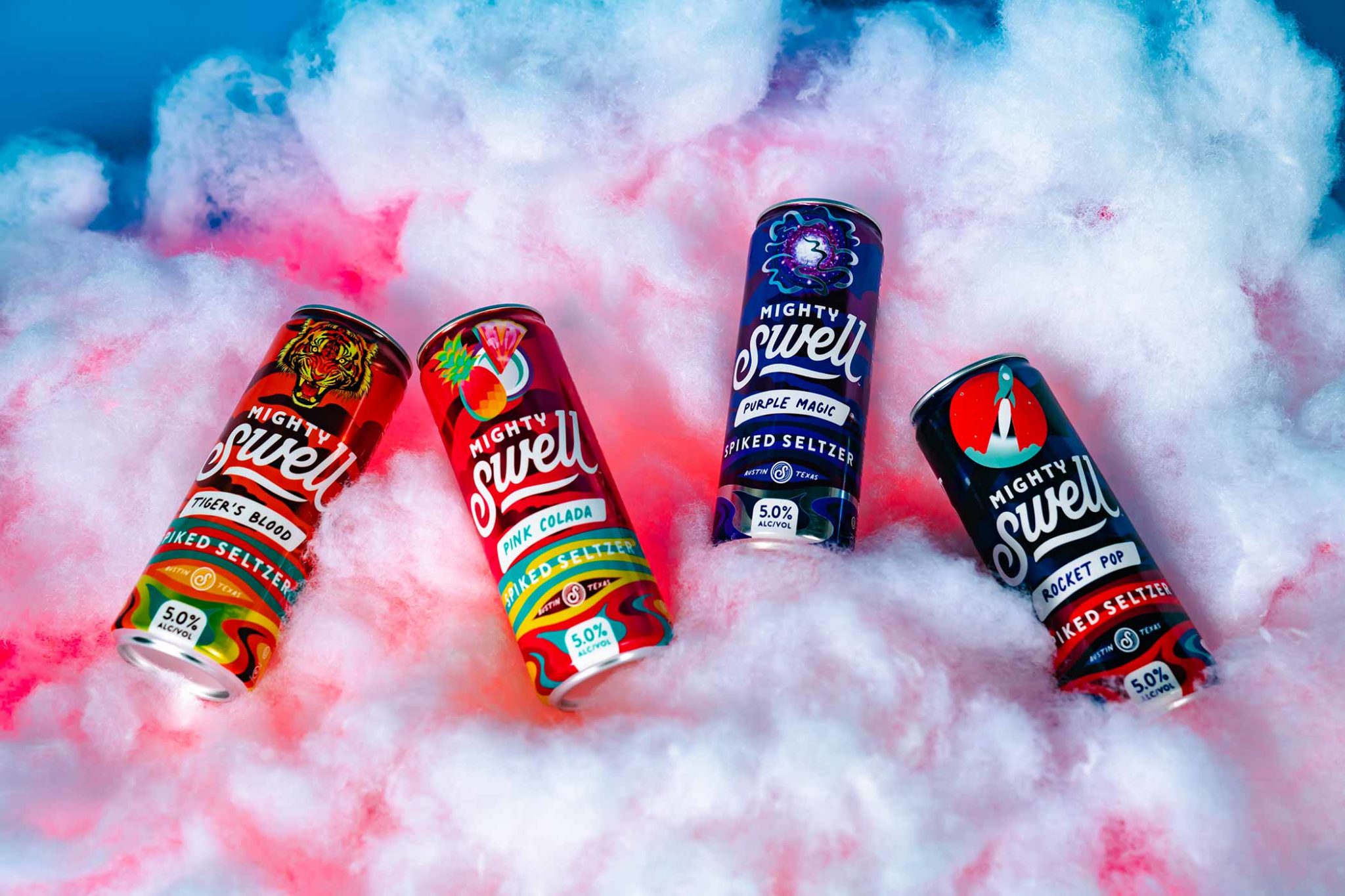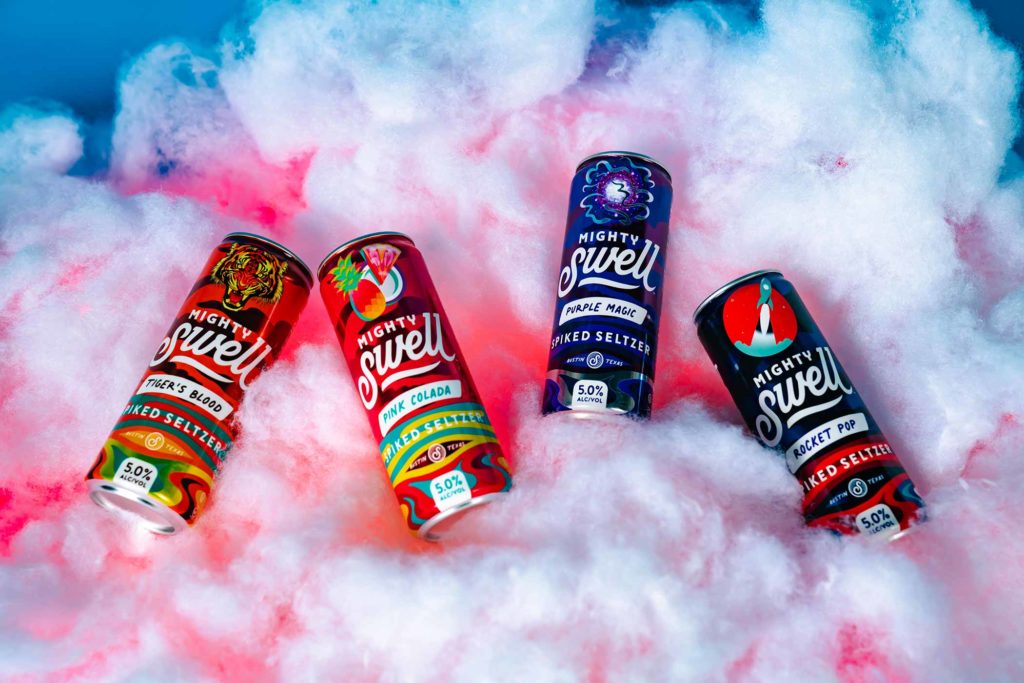 "Really this becomes a business question," says Watson. "The bigger question for a lot of brewers is does this fit with their brand? And if so, how?"
Hard seltzer is a completely different market with different consumers. "Are you willing to invest the time and effort it takes to build a proper brand that will either complement or differentiate from your existing portfolio?" says Watson.
There are opportunities there, but brewers shouldn't see the category numbers and assume that it's the right opportunity for them without thinking about their brand strategically and without thinking about the alternatives, because if you put that time and effort somewhere else you might get a better result.
What Does the Future Look Like for Hard Seltzer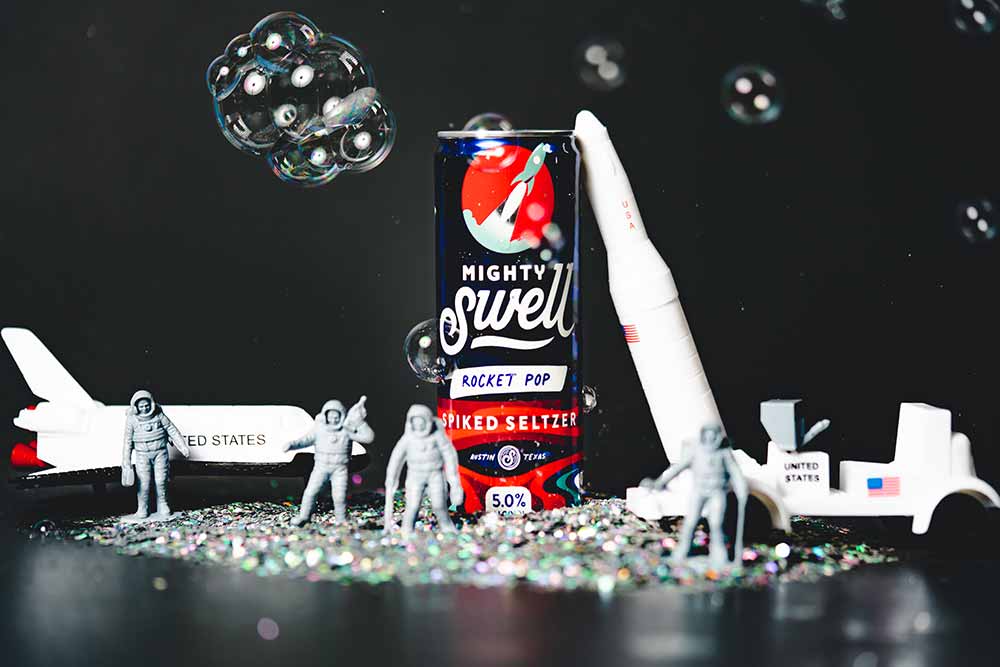 Overall, seltzer isn't going anywhere. The bubble hasn't necessarily burst; the pace of growth has simply fizzled.
"Going forward we're not going to see explosive growth rates, but there is no reason to believe that seltzer is going away or that those brands will disappear anytime soon," says Watson.
Hard seltzer popularity remains high and there is still opportunity in the space and plenty of occasions to drink.
"Hard seltzer provides the sessionability, the low calories, and the flavor variety that consumers are looking for that other categories aren't providing," says Burwick in an edited transcript from a Q1 2022 Boston Beer Company Inc Earnings Call.
Labonge agrees, "Based on our data there is nothing to show that seltzer activity is dropping off. Every year the valleys are not quite as significant as the year before and the peaks are higher."
The dynamic is simply shifting.
Hard seltzer isn't new and trendy anymore. And that's okay.
Alcoholic fizzy water also isn't the right option for every brewery or brand. And that's fine too.
But those who will succeed in the space will need to tell a great story and will need to be consistently creative with their flavors and packaging.
Still, this summer will be an interesting litmus test of sorts. Will hard seltzer sizzle? Will hard seltzer fizzle? Tracking the trend over June, July, and August will prove pivotal to the overall health of the category heading into 2023.