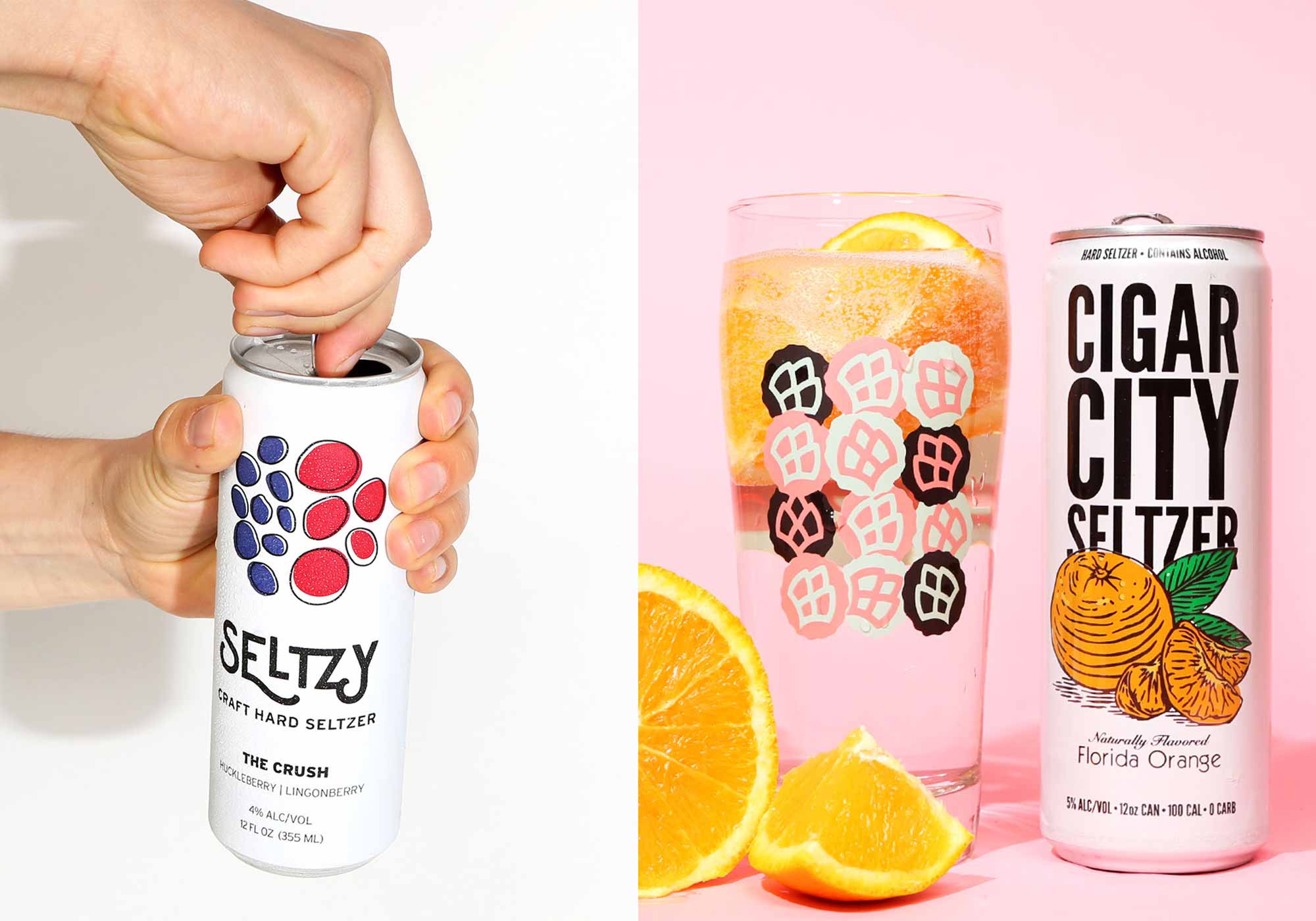 Photography courtesy of John Paradiso
We've said it before but we'll say it again. Craft hard seltzer is having its moment. According to recent sales data from IWSR Americas, hard seltzers sales are expected to surpass 281 million cases in the United States in 2021. And the uber-popular eCommerce platform Drizly reports that hard seltzers account for 20 percent of its beer sales so far this year.
And we just officially hit summer yet. Yes, primetime seltzer sipping season is here. With more and more cities reopening and people emerging from hibernation to plan beach trips, mountain hikes, and lakehouse getaways, it's reasonable to predict that craft hard seltzer will continue to make a splash.
That's a lot of hard seltzer making waves. But with so many breweries jumping in the craft seltzer pool and so many slim cans crowding the shelf, how do you know which ones are worth the squeeze?
Well, we've cracked quite a few to find the brands that live up to the buzz. From a Wyoming-based seltzer using fresh mountain water to one featuring uniquely Floridian flavors, here are the best hard seltzers to drink in 2021.
The hard seltzers listed below are presented in alphabetical order by brewery.
Our Favorite Hard Seltzers For Summer 2021
Vibez Lime
Aslin Beer Co. — Alexandria, VA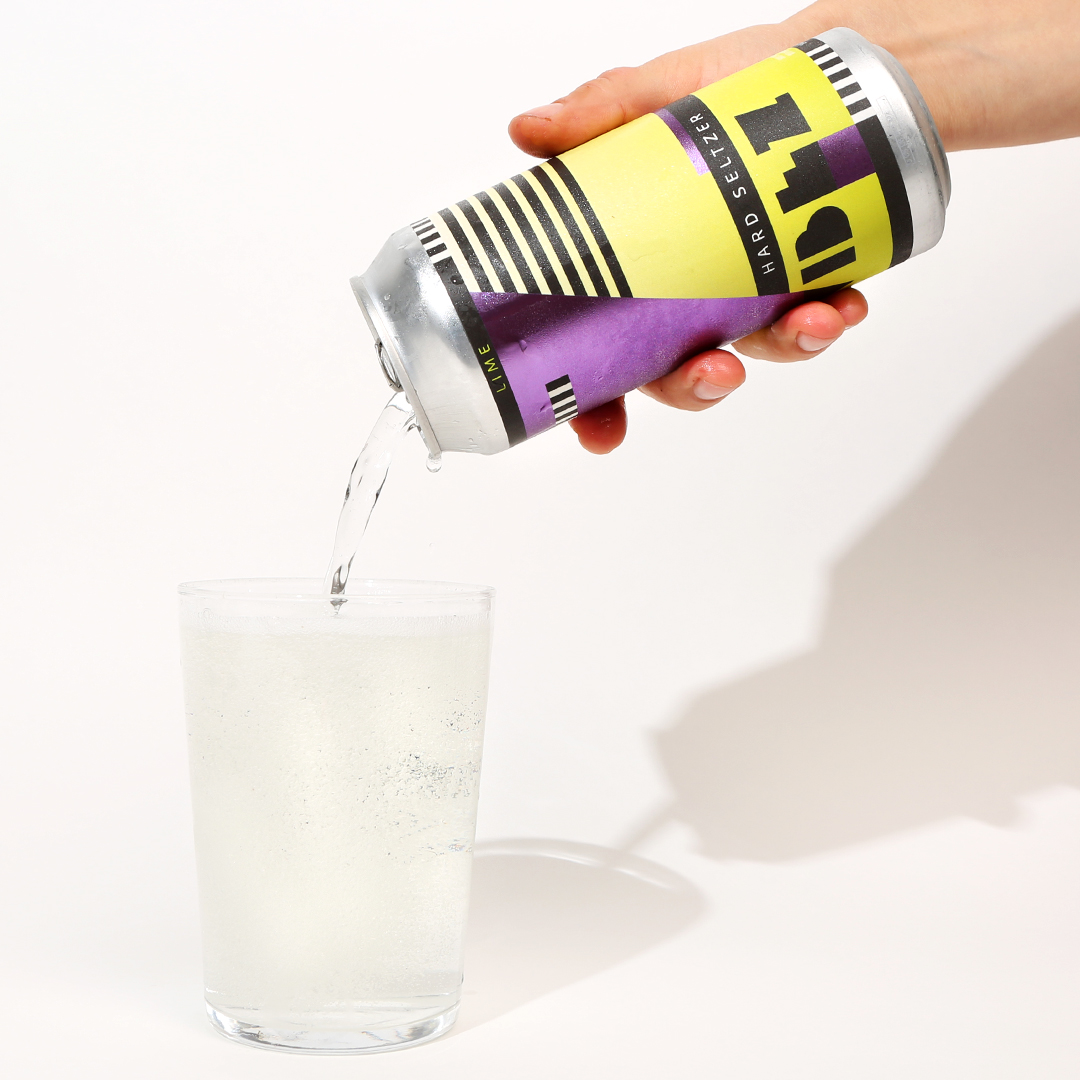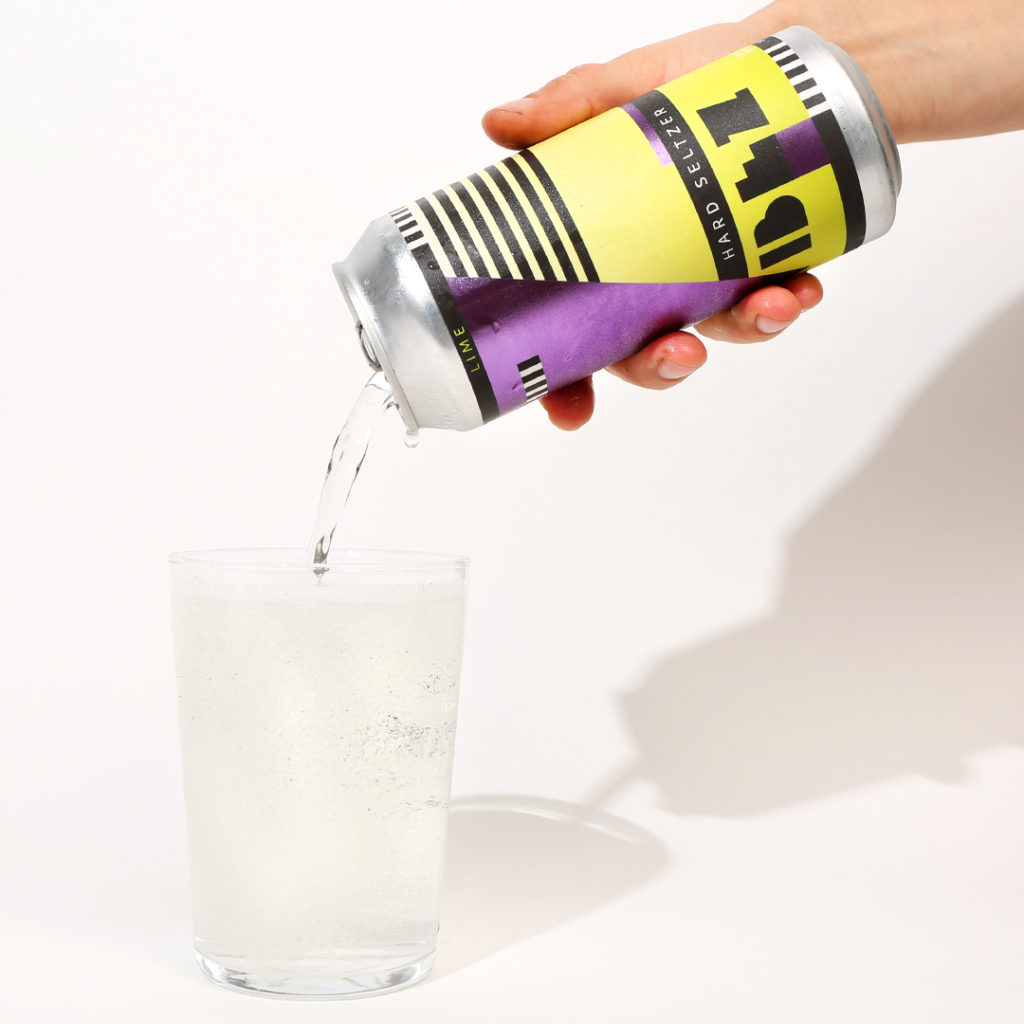 If you're hesitant to try a hard seltzer, our best piece of advice would be to look for a brewery you trust and try their version first. Our friends at Aslin make some of our favorite beers on the East Coast, so it's only logical that their take on hard bubbly water would be up to task. Vibez Lime is everything you want for a day at the beach — it's easygoing, light, and refreshing with just a hint of sweetness. In fact, we named this one of the 5 Best Beers We Had This Week back in October, but this is a seltzer that will really shine in the heat of summer.
Ruby Red Grapefruit Cigar City Seltzer
Cigar City Brewing — Tampa, FL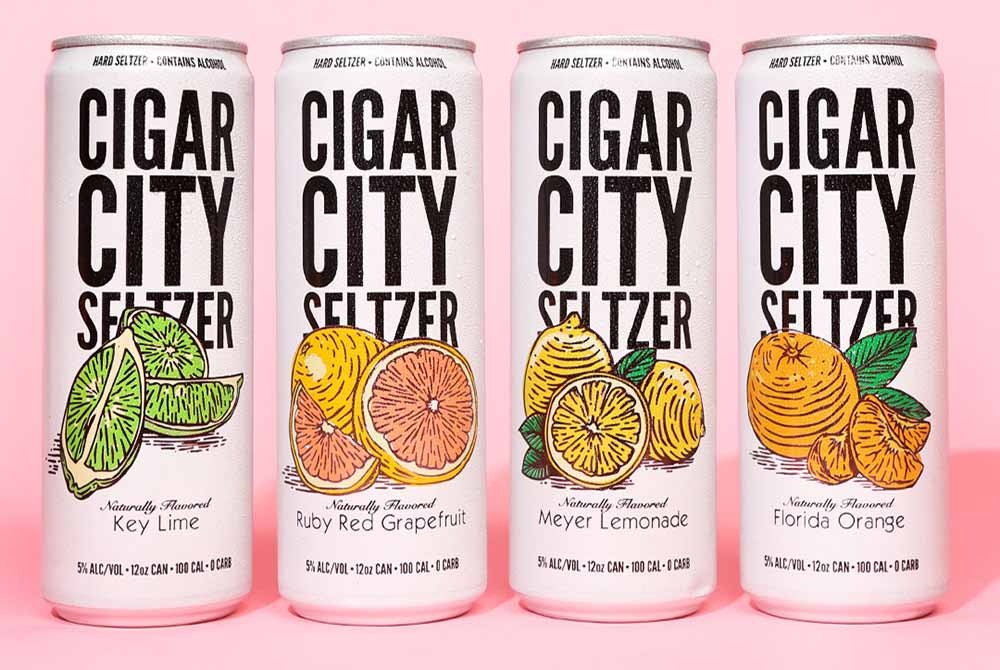 Cigar City played the long game here, only releasing their Cigar City Seltzer brand earlier this year. Taking time to evaluate the trend and develop a solid recipe, Cigar City ensured their seltzer truly reflected the same tenets as their beer. The Ruby Red Grapefruit flavor is Brewing Manager Sean Sasscer's favorite: "We needed to make sure we evoked that grapefruit that you cut in half and put your spoon in at breakfast," he said. "It's not just sweet and tart, but you're getting some pithy bitterness that's authentic to the fruit itself." It's our favorite, too!
Strawberry Mango Tropic
Crooked Run Brewing — Sterling, VA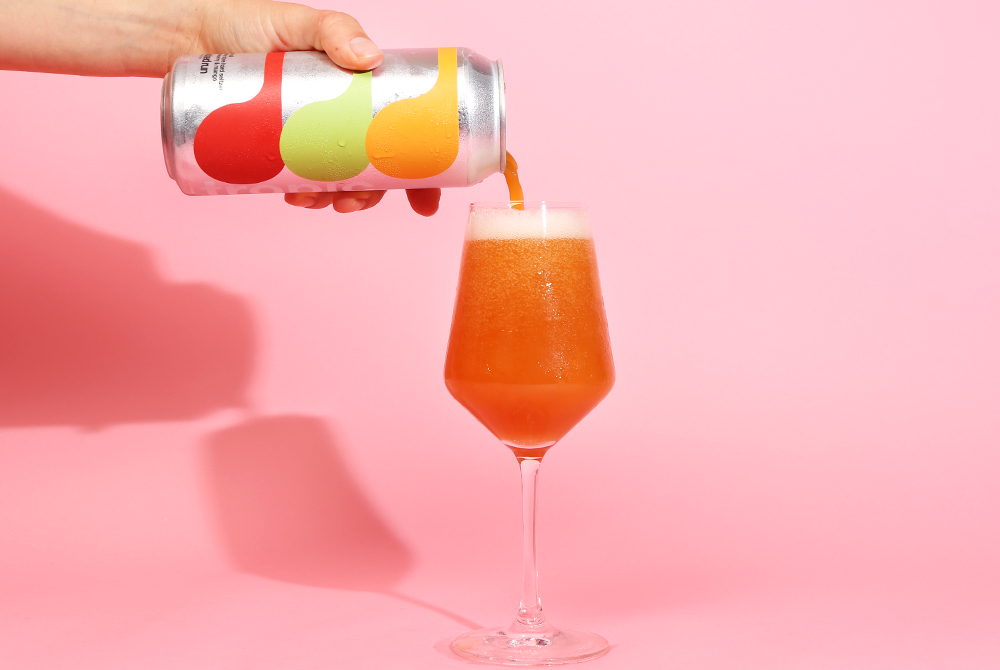 For a twist on the traditional, Crooked Run Brewing crafts more of a fruit smoothie with its hard seltzers. Strawberry Mango showcases their Tropic series for a tropical, beach-ready beverage that's only missing a tiny umbrella. Despite carving out its own niche, Strawberry Mango impressed us so much that we named the drink one of our 20 Best Beers to Drink in Spring 2021. But, we know this seltzer will crush it this summer, too.
Go Pop – Cotton Candy Hard Seltzer
Decadent Ales — Mamaroneck, NY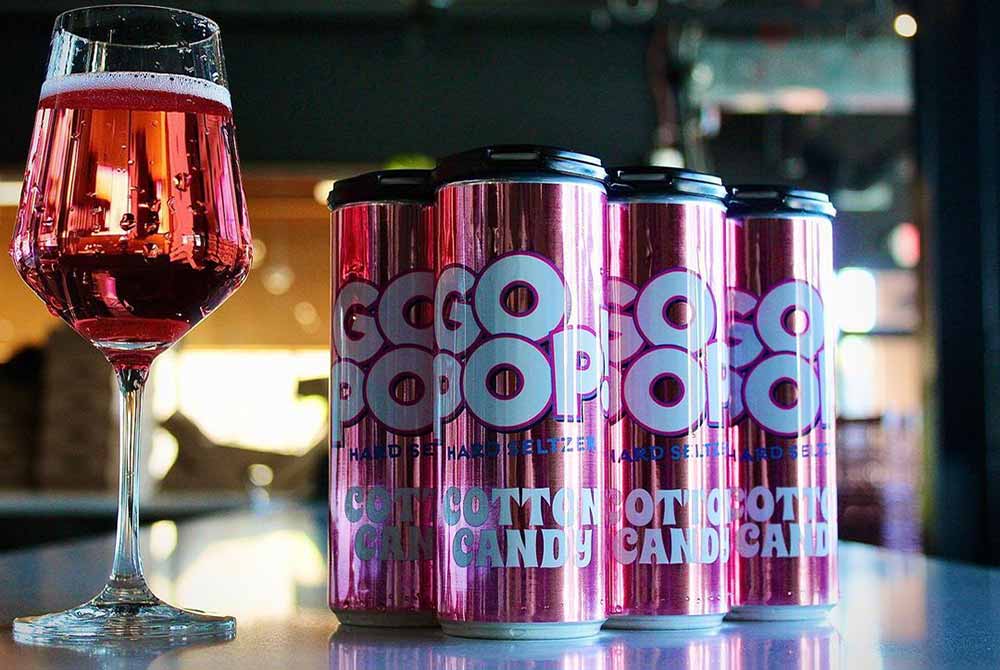 Known for its wildly funky and fun takes on IPAs and double IPAs like Hello Fruit Machine, Strawberry Lemon Meringue Pie IPA, and Peanut Butter Banana Pancake DIPA, Decadent Ales hits the lab again for its own seltzer. Following the slogan, "Eat your beer," Decadent's newest creations harken back to summer carnivals. Go Pop Cotton Candy could easily be too much, but Decadent Ales masters this freaky flavor. We encourage you to be adventurous and eat your seltzer!
Cream Soda Pastry Seltzer
Evil Twin — Brooklyn, NY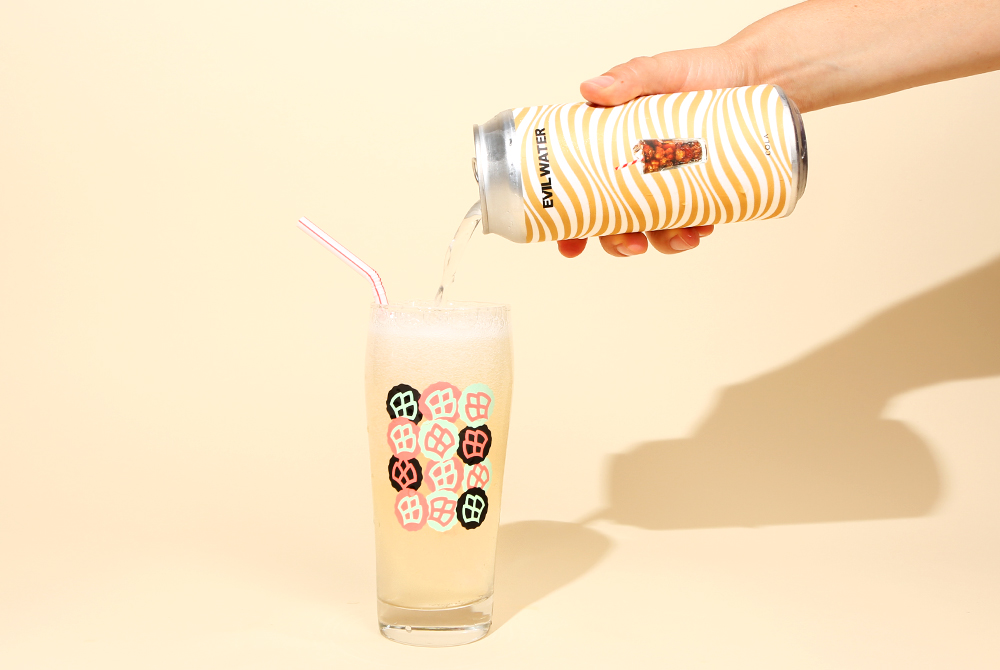 Cream Soda, Watermelon Candy, Pina Colada, Pomegranate, Blackberry, Cinnamon, Dragon Fruit, Passion Fruit, Marshmallow, Zinfandel… reading the ingredient list of Evil Twin's hard seltzers is like looking at a menu in Willy Wonka's Chocolate Factory. In fact, the brewery refers to its line of hard seltzers as Pastry Seltzer for its sweet tooth-inspired iterations. "It started as a joke," says Jeppe Jarnit-Bjergsø, the mad genius behind Evil Twin. "Hard seltzer is all crap pretty much. So we were like, let's make a hard seltzer and make it good." For us, Cream Soda beautifully captured the iconic beverage. Our friends at Untappd agreed and included it in their newest Go 'Hard' Fest hard beverage box.
Wild Basin Lemon Agave Hibiscus
Oskar Blues — Brevard, NC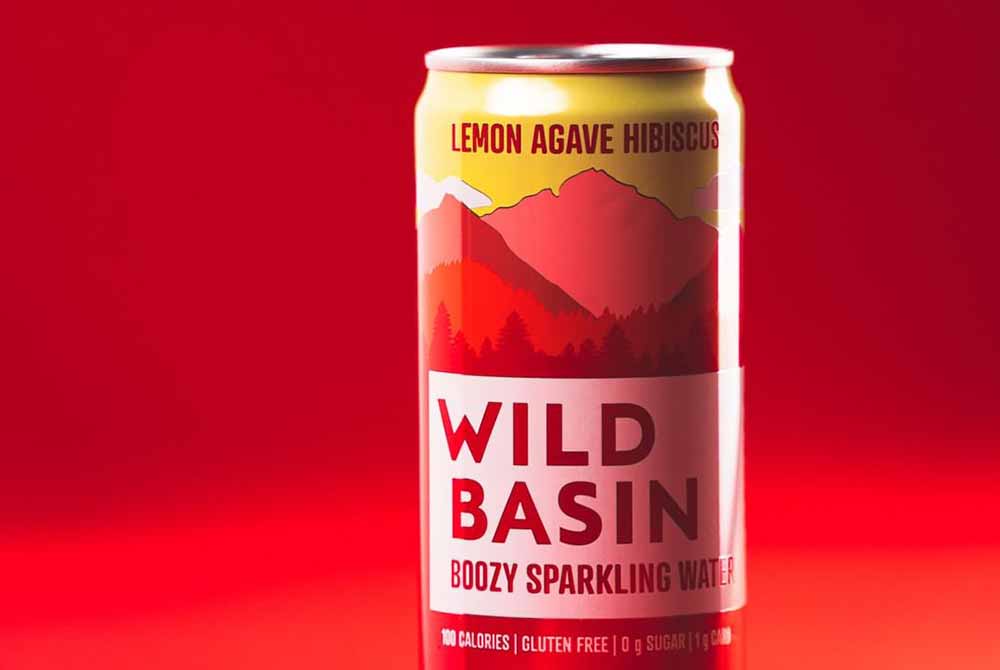 Hitting all of the buzzwords, Oskar Blues' Wild Basin Lemon Agave Hibiscus actually delivers on the flavors it promises. With a springy zip of lemon zest, underlying linger of floral hibiscus, and bright bite of agave, this hard seltzer expertly balances all three notes. Not an easy task. This is the seltzer that makes you take one sip, then another, then another. Which is exactly what a perfect seltzer should do.
The Crush Huckleberry | Lingonberry Seltzy
Roadhouse Brewing Co. — Jackson Hole, WY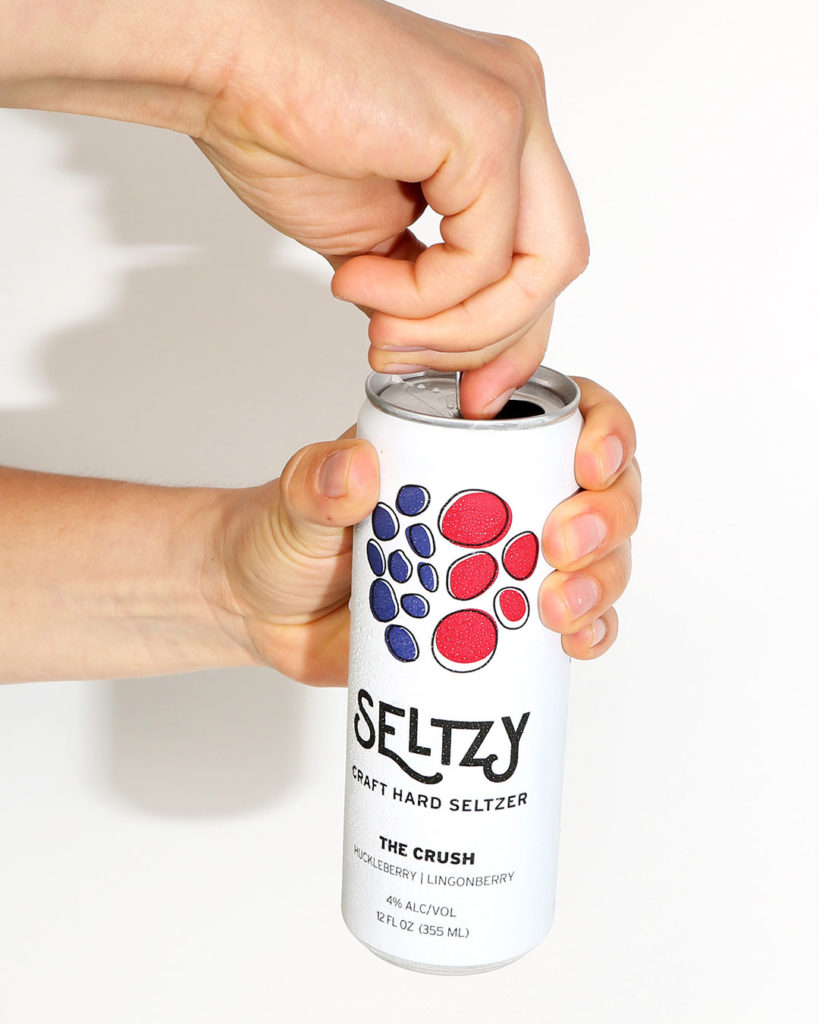 Besides a brilliant name, Seltzy blows it out of the water with a brand that's as comfortable in a kayak as it is inside the lodge around a fire. Using fresh, filtered water right from the mountains around them, Wyoming-based Roadhouse Brewing Co. crafted flavors that speak to the Mountain West and beyond. Our favorite product in the line, Huckleberry-Lingonberry, combines a berry native to the area with a fruit indigenous to Scandinavia for a hard seltzer that just pops. "Anything that has huckleberry in its name is like crack to tourists in Jackson," says Brewmaster Max Shafer. Consider us hooked, lined, and sunk!
SHORTS! – Hard Cider Seltzer
Shacksbury Cider– Vergennes, VT
Considered an "anytime crusher" by the folks at Vermont-based Shacksbury Cider, SHORTS! are adorable 8oz cans of botanical hard cider seltzer. We can't tell if we're drawn to this hard seltzer for its cute, chubby can or perfect balance of bright summer cocktail vibes. For a no frills game changing summer move: Blow up an inflated kiddie pool, add ice, and fill with as many SHORTS! as you can get your hands on.
Strawberry Banana
Smooj — Ann Arbor, MI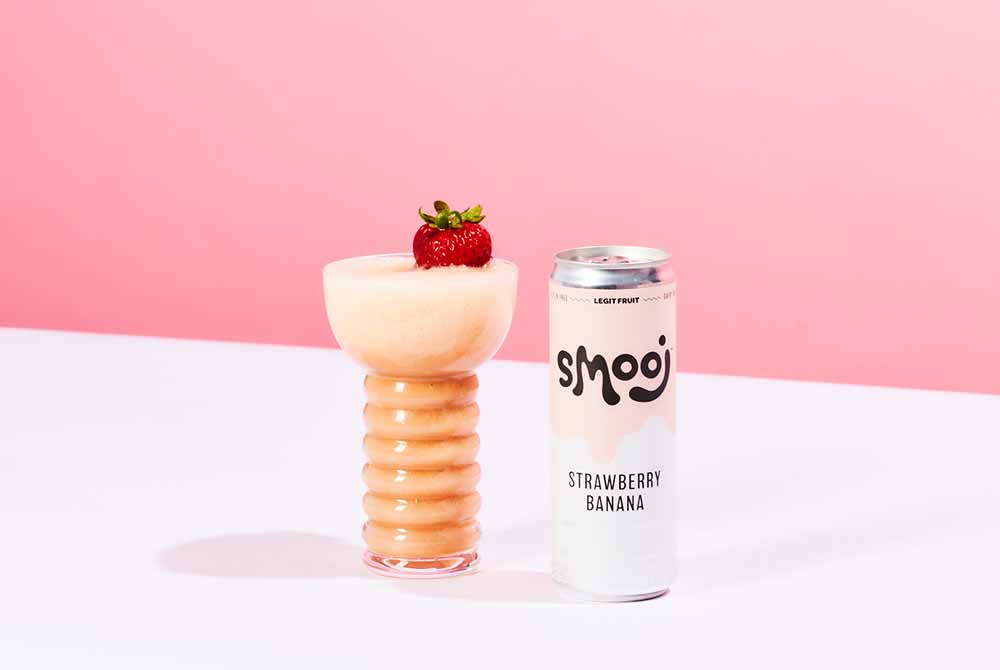 Calling themselves the O.G. Hard Seltzer Smoothie, Smooj jam packs its hard seltzer with 100 percent legit, real fruit. It's truly some type of wizardry. One of its most popular flavors, Strawberry Banana, turns out pretty much exactly like its sounds, an explosion of fresh strawberries and bananas with a hint of carbonation. This is the adult smoothie we didn't know we craved. And, like a couple of the other options on this list, you can grab it in Untappd's Go 'Hard' Festival box!
Lime Coconut City Water
Solemn Oath Brewery — Naperville, IL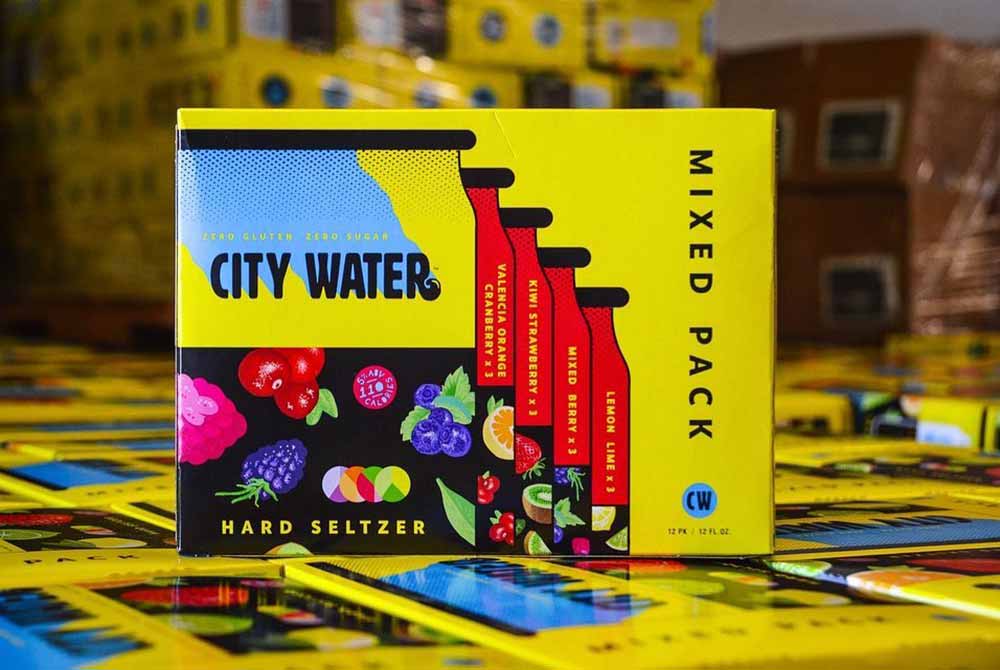 Don't fight the fizz! Chicagoland's Solemn Oath Brewery certainly didn't, jumping on the hard seltzer train back in October 2019. In fact, they were one of the first breweries in the area to concoct alcoholic bubbly water. And they weren't shy about it. Sporting splashy, cartoony graphics, the cans of City Water pop right off the shelf. Unique ingredients complement the flashy illustrations with flavors like Valencia Orange-Cranberry and our favorite, Lime Coconut. Sweet, tropical, and breezy, Lime Coconut captures summer in a can.
Raspberry H2ROADS Craft Hard Seltzer
Two Roads Brewing — Stratford, CT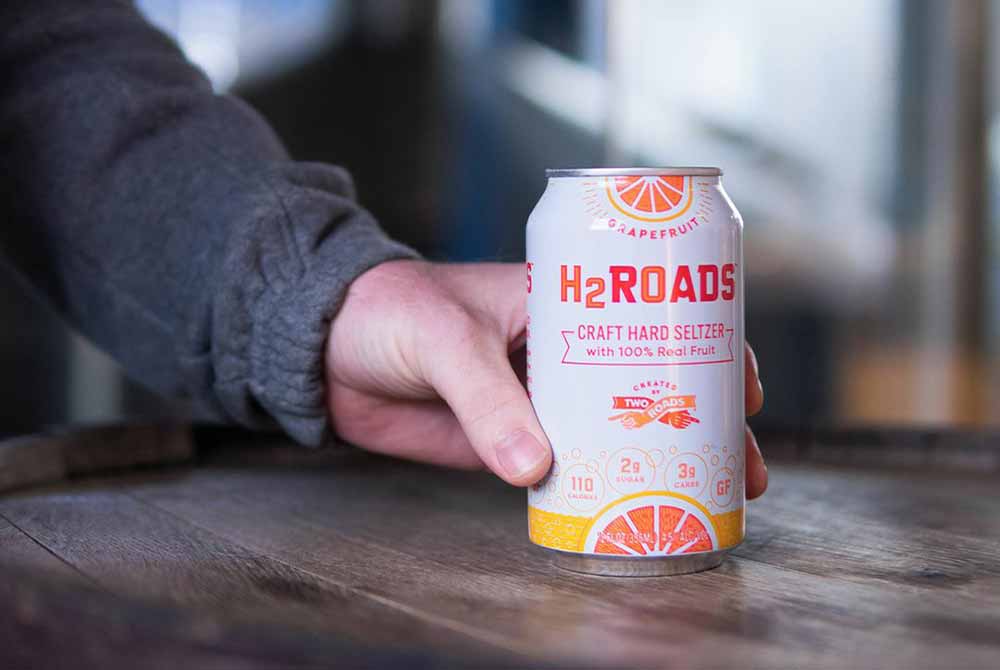 Named one of our 12 best craft breweries of 2020, Two Roads continually impresses us by taking the road less traveled. The off-road adventure continues with the Connecticut-based brewery's own spin on hard seltzer. In a bold move, Two Roads leverages real fruit to flavor its H2ROADS series. The extra step amps up the taste, but also adds beautiful color to the seltzer. Raspberry H2ROADS cascades a stunning crimson out of the can. A spritzy fruit aroma combined with deep tones of luscious red berry, Raspberry H2ROADS just crushes it. These seltzers taste authentic because they are authentic. It's that added touch of real fruit that makes H2ROADS the seltzer we keep going back to again and again.
Florida Seltzer – Prickly Pear and Guava
Untitled Art — Waunakee, WI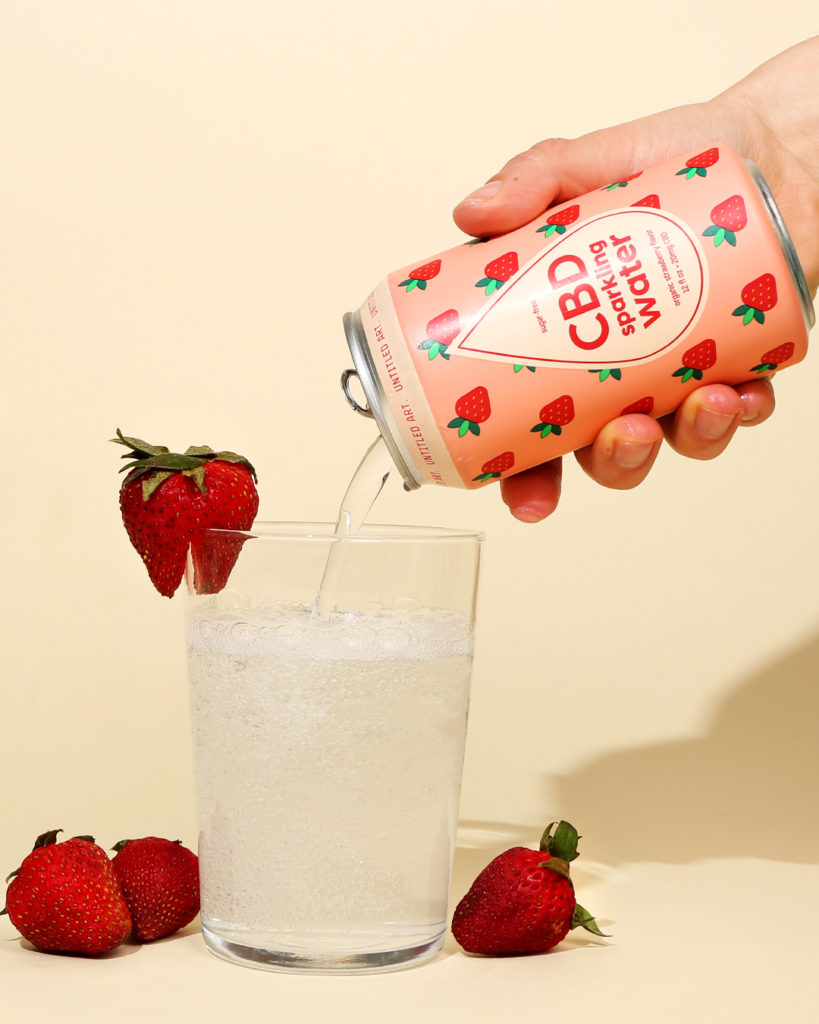 A joint venture between Levi Funk, founder and blender at Funk Factory Geuzeria, and Isaac Showaki, founder of Octopi Brewing, Untitled Art first popped onto our radar with its CBD Sparkling Water. And, while we highly (see what we did there?) recommend trying their waters, Untitled Arts' Florida Seltzer is just as cool. Prickly Pear and Guava are two ingredients we haven't seen in a seltzer anywhere else, making this a fresh, new take on hard seltzer.