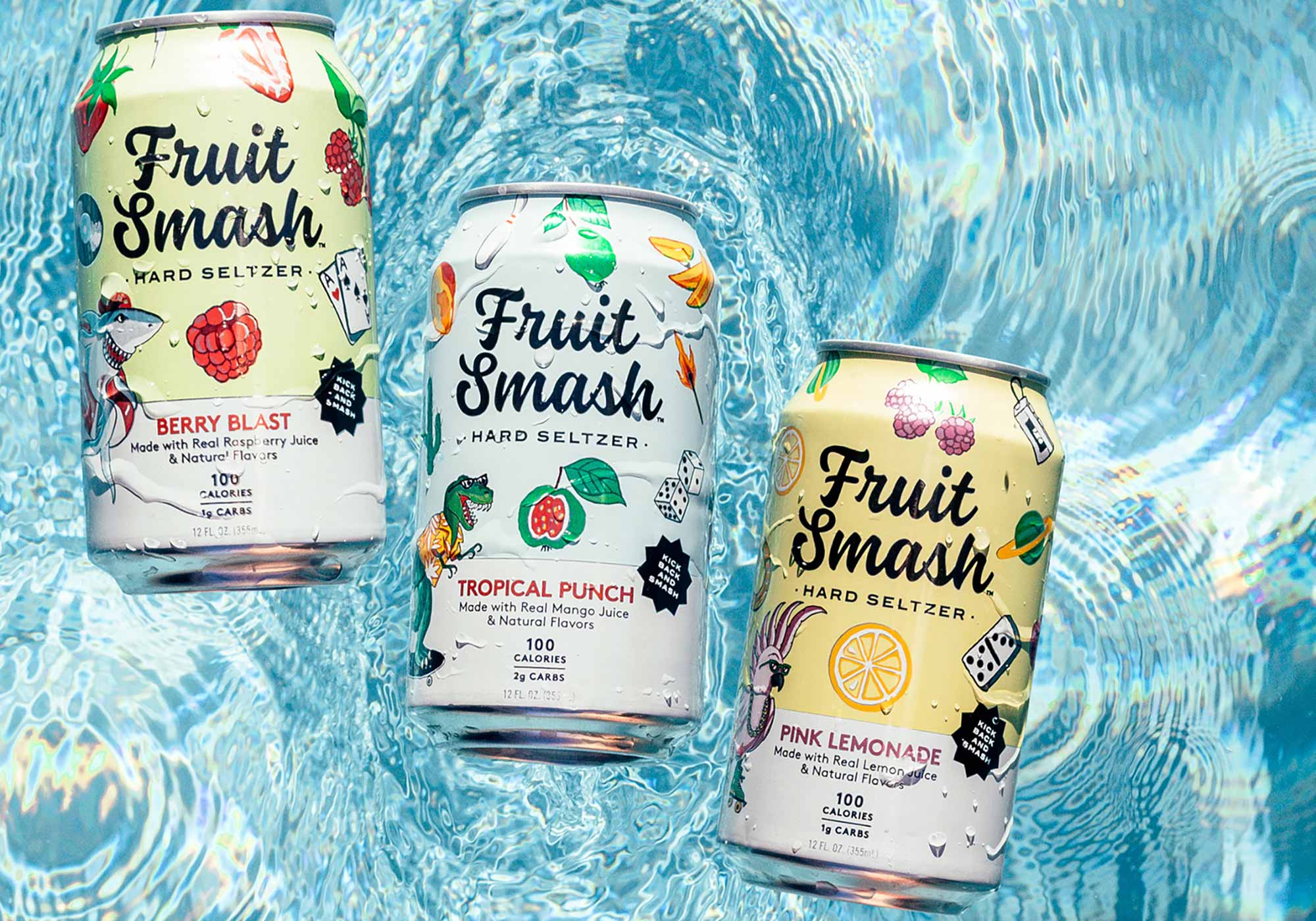 Photography courtesy of New Belgium Brewing
Editor's Note:
This is a paid, sponsored post presented by New Belgium.
As we recently finished up Labor Day Weekend, we know that the fall months are ahead of us. The leaves may start to turn darker shades. And we may dig the flannels out of our closets. But at heart, we're hanging onto those easy-going, sunny vibes as long as we can. And there's no better way to continue to toast summer than with a few of the best hard seltzers.
As we've watched breweries continue to innovate in the world of hard seltzers, we've been drawn to brands that have included real fruit and natural flavors. This includes breweries like New Belgium, which released its Fruit Smash line last spring. Featuring three different flavors including Tropical Punch, Pink Lemonade, and Berry Blast, this gluten-free lineup contains only 100 calories, 0.1 gram of carbs, and zero added sugar.
Although Fruit Smash is perfect for sipping on its own, the pro move is to use them as a base for a variety of cocktails. Wondering which ones?
Join us on Saturday, Sept. 18th, 2021, as New Belgium leads a cocktail class featuring Fruit Smash during our fourth annual women in craft beer festival Beers With(out) Beards. If you can't wait until then, we're tipping our hats to the warmer months one more time by cracking a tab on these stunning hard seltzers.
Here are the top five hard seltzers that the Hop Culture team is drinking right now.
The Top 5 Hard Seltzers We're Drinking Right Now
Fruit Smash Tropical Punch
New Belgium Brewing Co. – Fort Collins, CO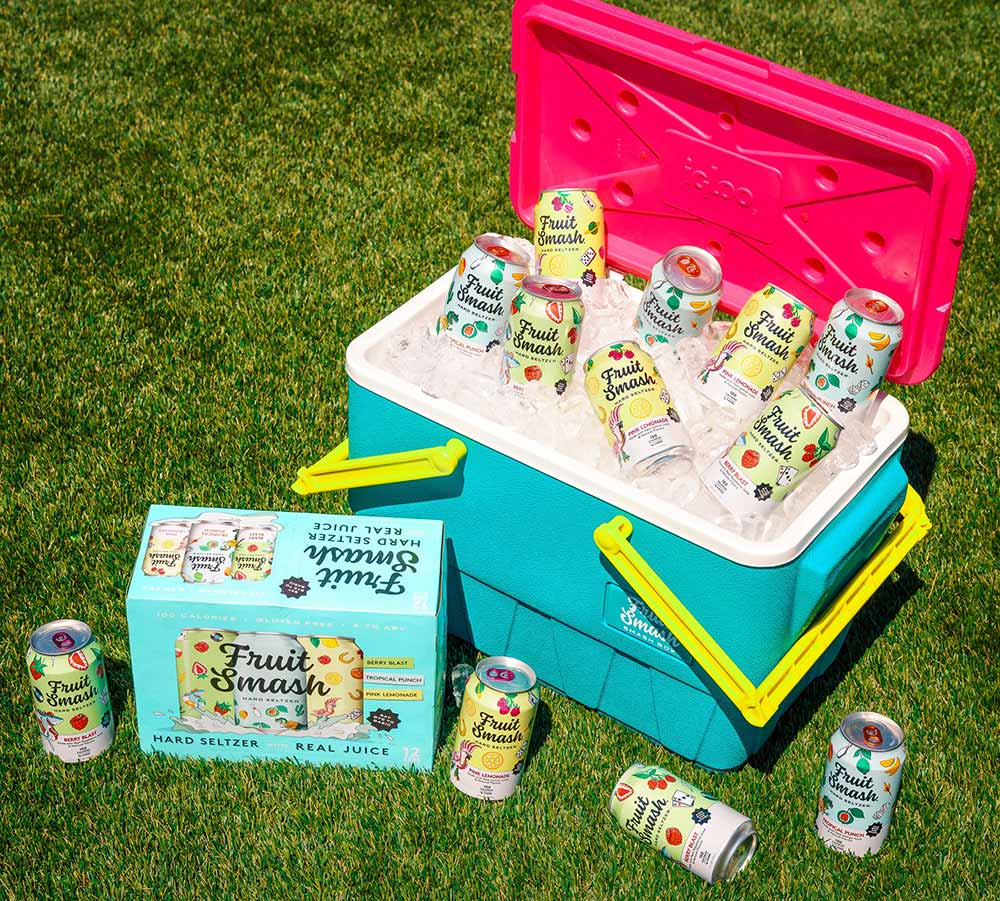 To soak up those last rays of summer, you can't get a better hard seltzer than New Belgium's Fruit Smash Tropical Punch. Why? Because the product features real fruit juice and natural flavors. This is so much more than your basic seltzer. Fruit Smash offers drinkers a refreshing hard seltzer that leaves the funky aftertaste behind. Tropical Punch includes real mango juice partying it up with guava and passionfruit flavors. We're coming for the tropical fun but staying for multiple cans because at only 4.7% ABV you can comfortably pop open a can or two and smash guilt-free. Give yourself an injection of the sun with Fruit Smash Tropical Punch. To make things even better Fruit Smash Tropical Punch actually comes in a variety pack that also includes Berry Blast and Pink Lemonade.
Cigar City Limeade
Cigar City Brewing – Tampa, FL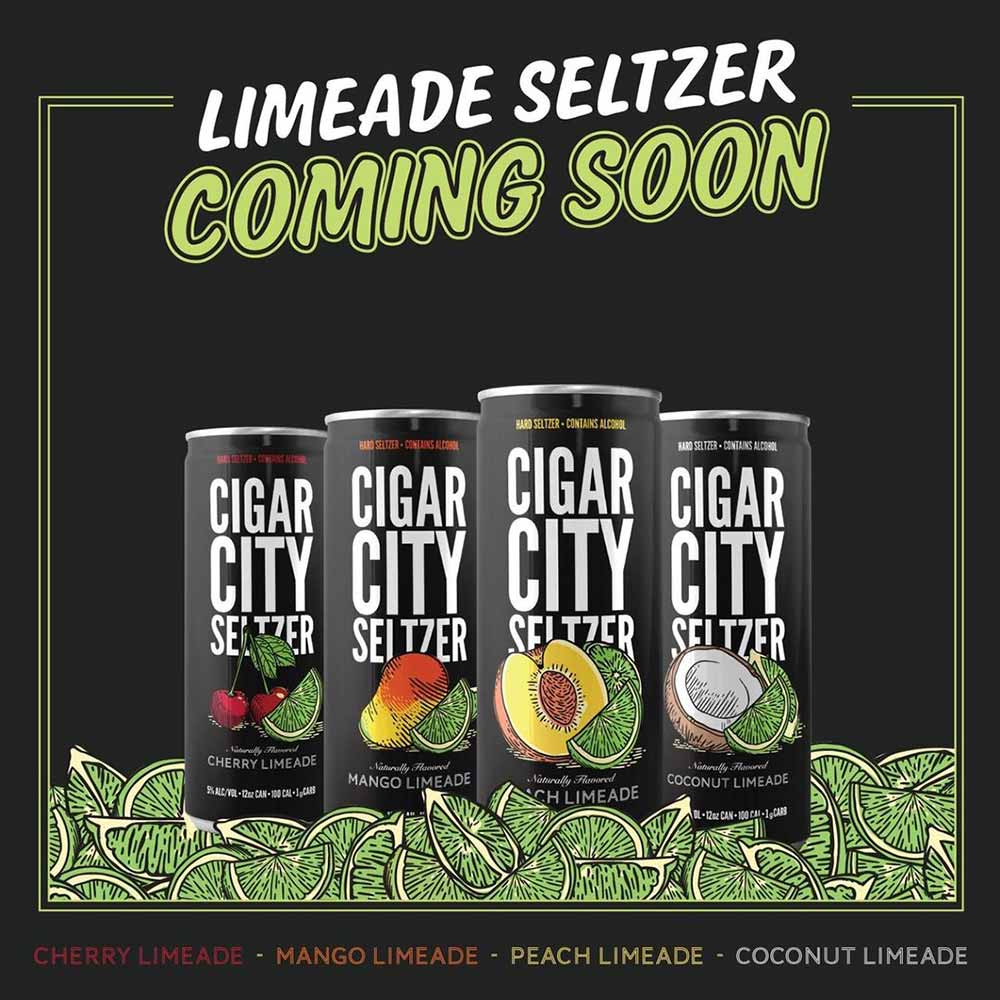 Earlier this year, Cigar City released its own line of hard seltzers… but only after taking time to evaluate the trend and develop a solid recipe. While we've enjoyed the original four flavors–Meyer Lemonade, Florida Orange, Key Lime, and Ruby Red Grapefruit–we're most excited about the announcement of their new Limeade Seltzer Mixed 12-pack. A vibrant Limeade base is the foundation for new peach, coconut, mango, and cherry flavors. Keep an eye on the brewery's Instagram for news about these new hard seltzers.
Lychee Hard Seltzer
Drunk Fruit – Los Angeles, CA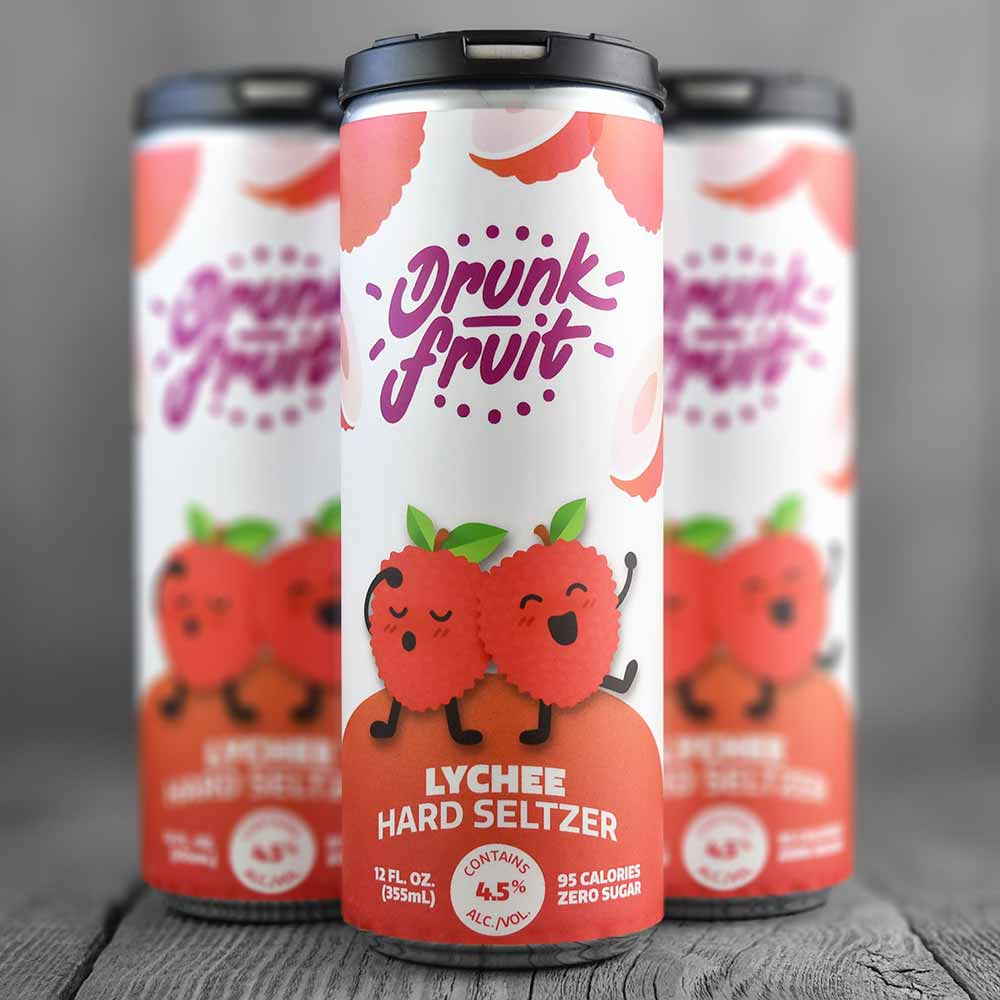 One of the things we like best about hard seltzers is that they're a great vehicle for exploring new fruits, including some that we haven't seen anywhere else in the beverage world. And Drunk Fruit, started by three Asian American co-founders, incorporates many extraordinary Asian fruits into its seltzer series. Looking to explore? Try the lychee. This AAPI-owned business is making waves for its unique flavors and we're absolutely along for the ride.
Pink Lemonade Super Hard Seltzer
New Belgium Brewing Co. – Fort Collins, CO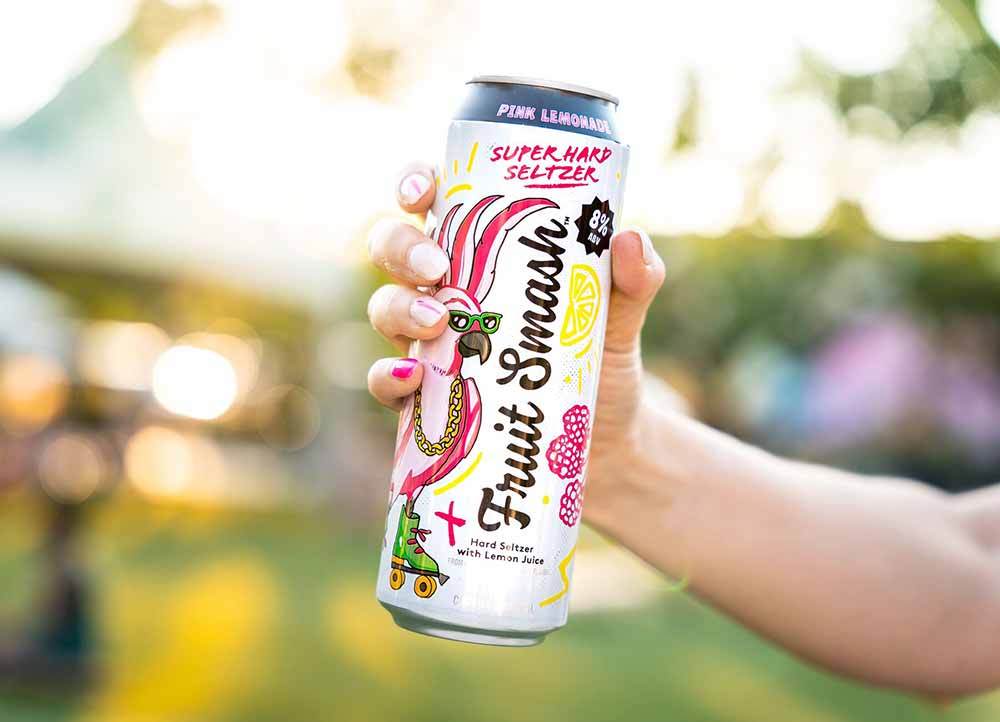 Does anything say 'summer' more than buying a tall glass of lemonade from the kids at your neighborhood stand? Now imagine that, but the adult version. New Belgium just released Pink Lemonade Super Hard Seltzer in 19.2 oz cans. Pink Lemonade hits us with an intense lemon zest plus a twist of raspberry. We're craving this can because it's nostalgic, but also delicious. This new version amps everything up, clocking in at just 8% ABV. We're beyond happy to dole out a couple of quarters to buy a round for all of our friends. And they we can kick back and smash these together.
The Chill | Ginger Lime Seltzy
Roadhouse Brewing Co. – Jackson Hole, WY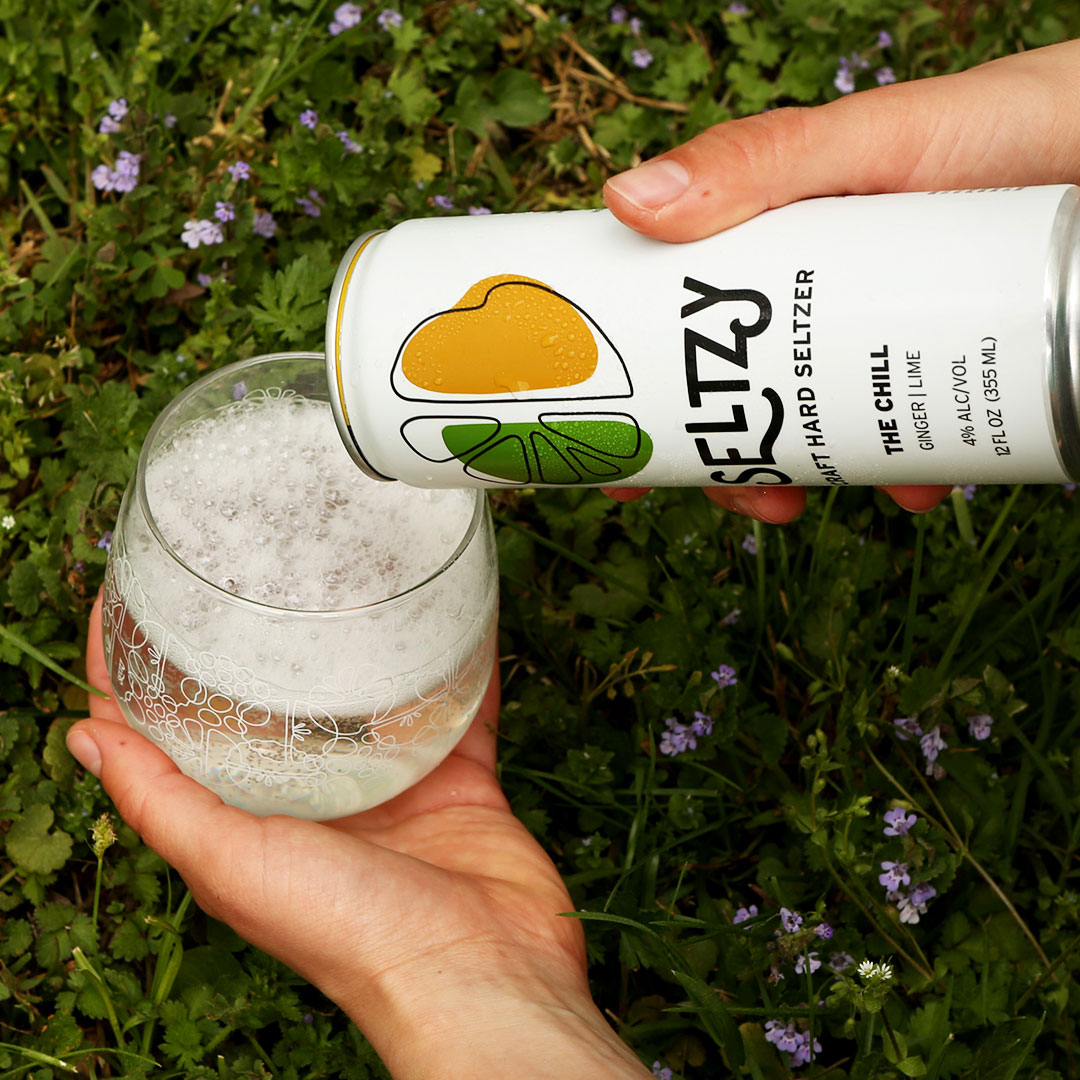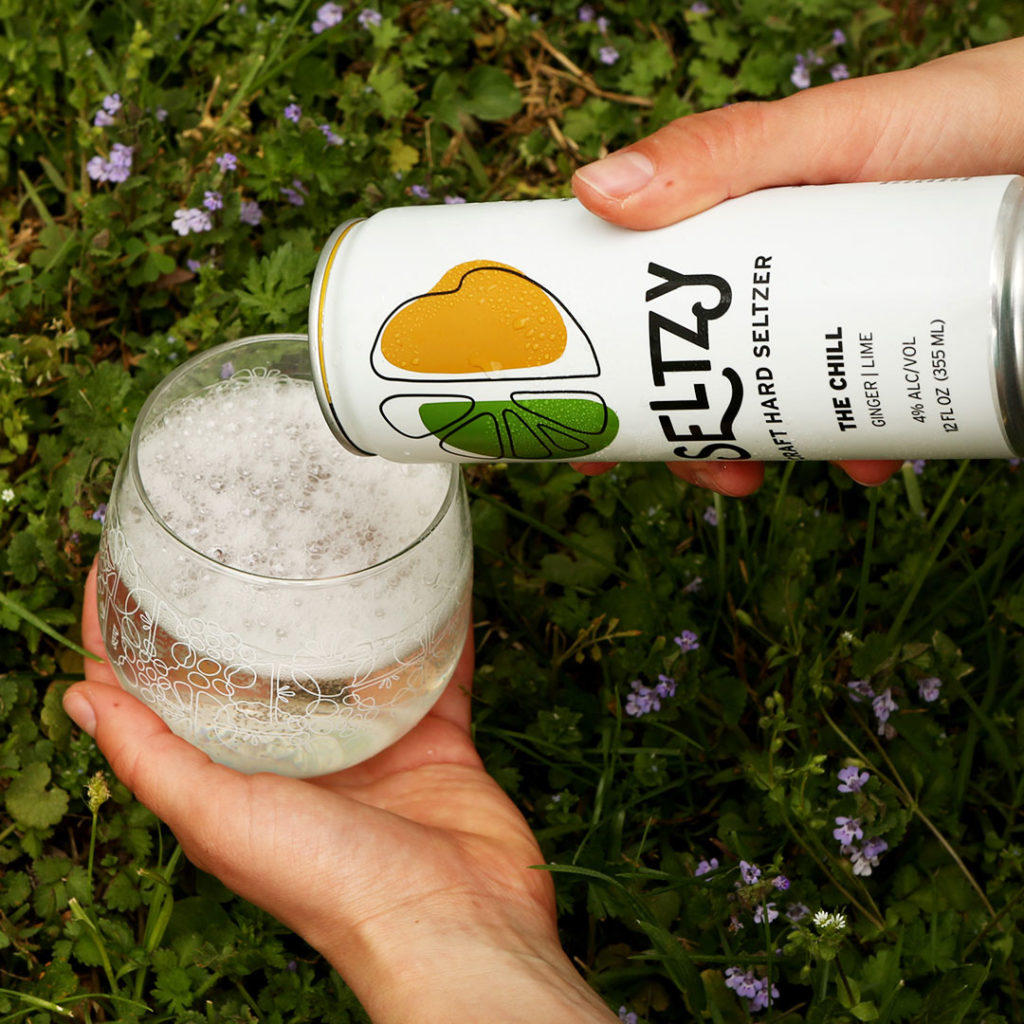 Besides a brilliant name, Seltzy blows it out of the water with a brand that's as comfortable in a kayak as it is inside the lodge around a fire. Using fresh, filtered water right from the mountains around them, Wyoming-based Roadhouse Brewing Co. crafts flavors that speak to the Mountain West and beyond. We're chilling out with this zesty flavor combination of ginger and lime. And since Roadhouse only uses natural flavorings, these seltzers are as clean and crisp as can be.