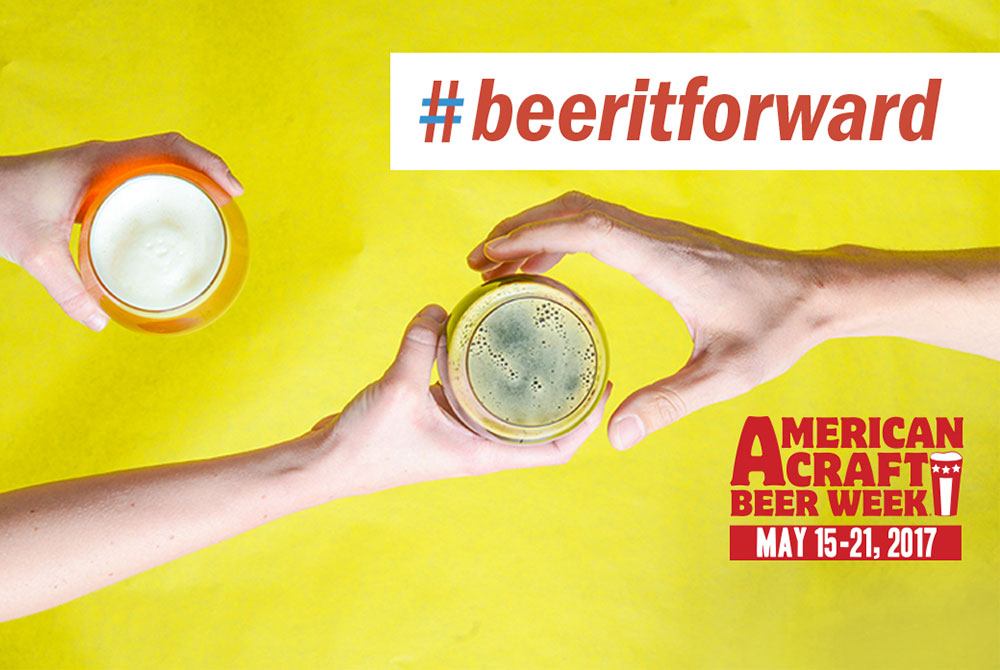 Photography by CraftBeer.com
Monday, May 15, marks the beginning of the 12th consecutive American Craft Beer Week. What in the devil is American Craft Beer Week? So glad you asked.
The annual event is hosted by craftbeer.com — the site published by the Brewers Association — and "celebrates America's 5,300 small and independent brewers through a host of events encouraging beer enthusiasts everywhere to engage in simple acts of craft beer kindness."
This year's theme is #beeritforward, a push to encourage craft fans everywhere to physically share a beer with someone they know. (Or don't, I guess. That's cool too.)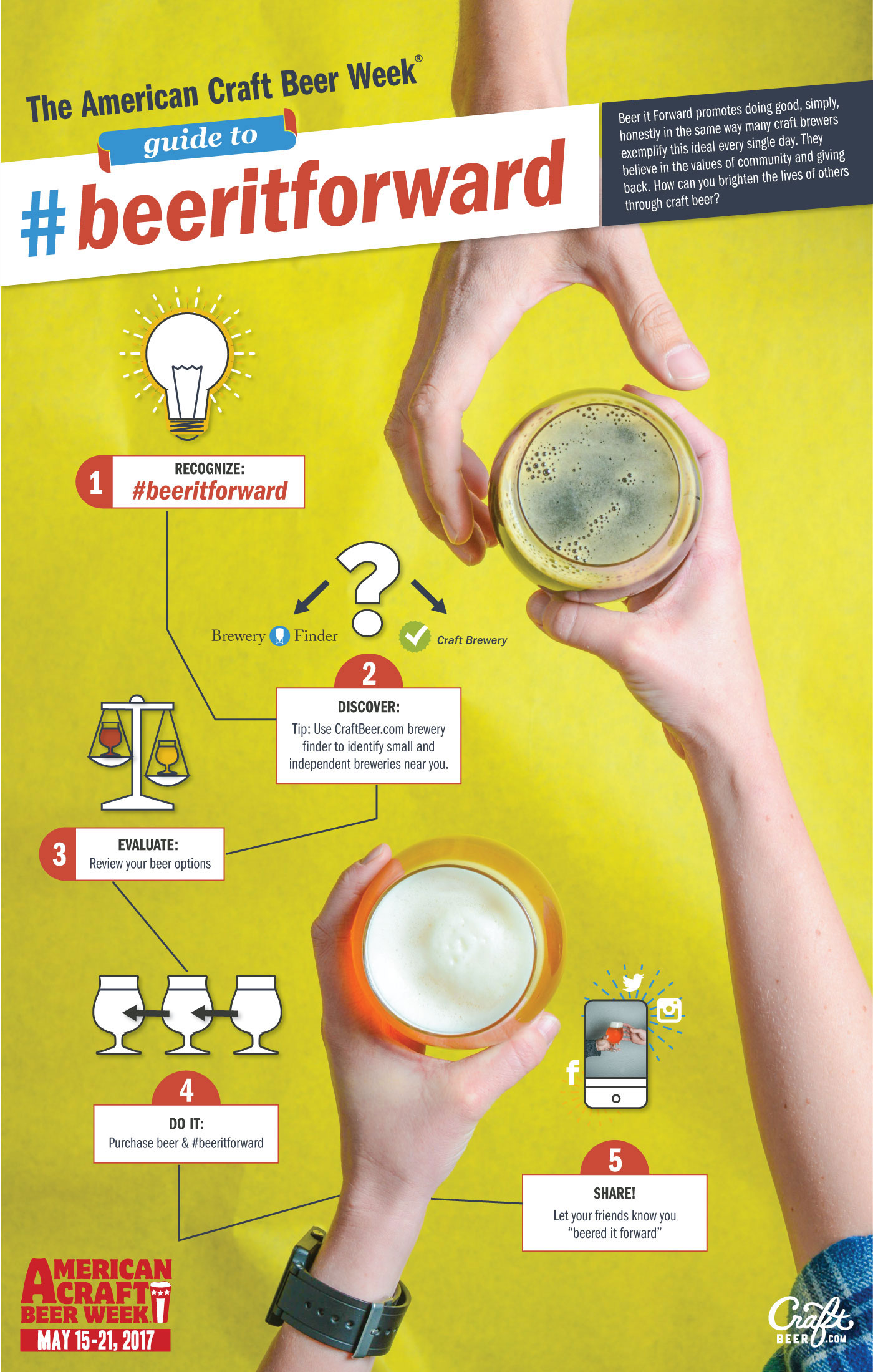 "Small, independent brewers are known for their commitment to their communities. They 'beer it forward' year-round through grassroots initiatives and charity work that in turn have a significant impact on our local economies," said Julia Herz, publisher of CraftBeer.com. "This American Craft Beer Week, we invite the beer-loving public to embrace the theme, and find ways to 'beer it forward' as part of the fun."
ACBW is reportedly celebrated by craft beer purveyors in all 50 states through a ton of events including beer releases, nationwide toasts, and — new this year — pub trivia nights courtesy of Geeks Who Drink being held in more than 800 locations across the country.
So get out there and drink more beer, okay? But more than anything, use this as a reason to toast your local bottle shop or neighborhood tap room. And, you know, maybe buy them a beer or two while you're at it.