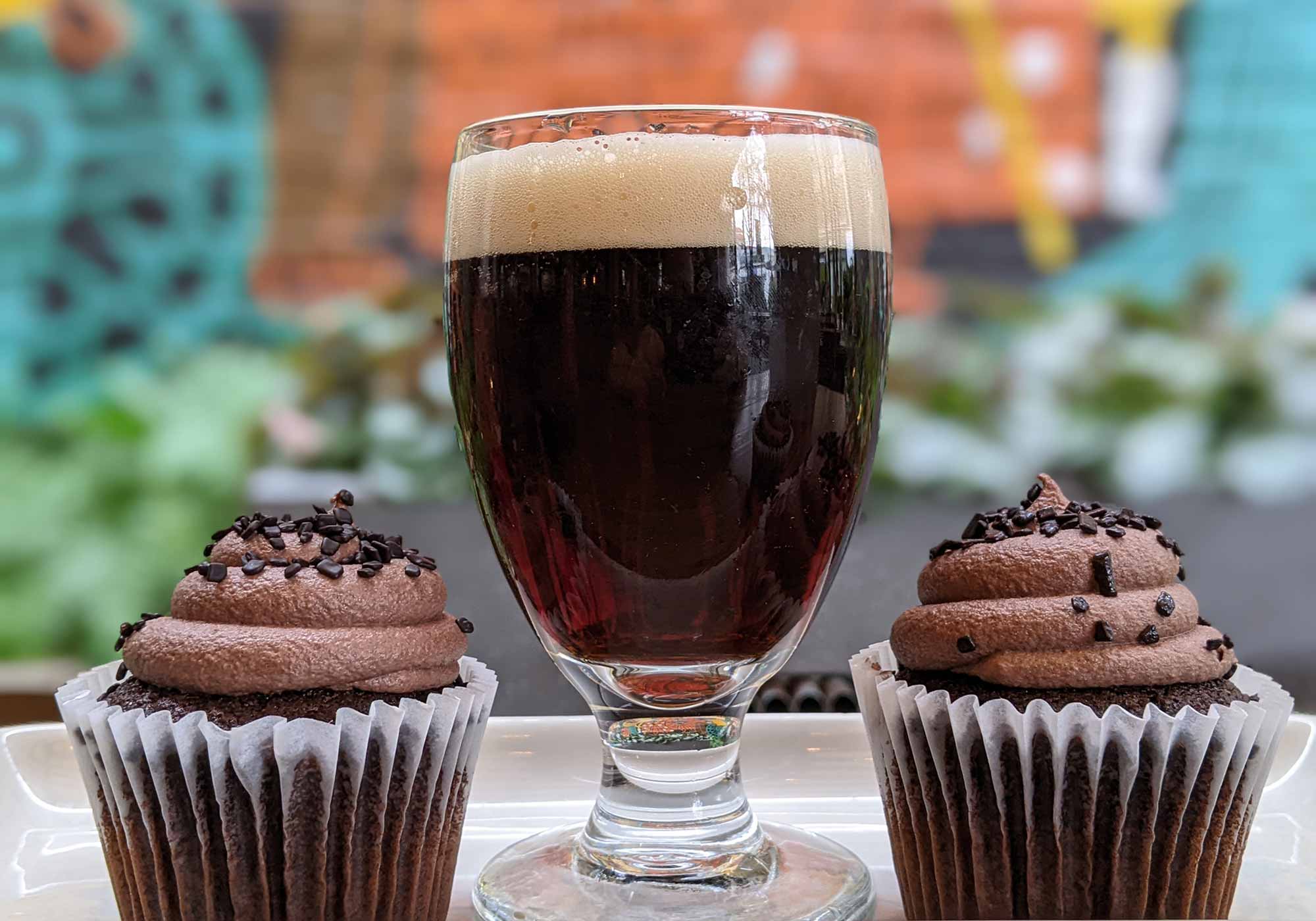 Photography courtesy of Leon's Full Service
I have to admit that my wife and I don't really celebrate Valentine's Day. But if we were to partake, you can bet that it would include some great beer and delicious desserts. But wait, how would you go about pairing those two? Honestly, it sounds a bit tricky to couple something like a chocolate cake with the right pint. Or say a fruit pie with an excellent glass of beer. Even just some straight up classic candy could be a sticky match when it comes to ales and lagers.
In reality though, pairing desserts and beer isn't nearly as hard as it seems. We tapped into the expertise of Mike Gallagher, owner of Brick Store Pub and Leon's Full Service in Decatur, GA, and Rachel Wright, pastry chef and sous chef at Leon's Full Service, to give us a peek into how they decrypted the dessert and beer pairing dilemma.
For the last twenty-five years Brick Store Pub has been pairing excellent craft beer with farm-to-table food. "Over time Brick Store Pub has become more of a Southern pub," says Gallagher. "We were always known from the jump for having a great beer selection, proper glassware, and educating our staff." A dedicated cask program and a beer garden started during the pandemic have only elevated Brick Store Pub in the craft beer community.
Similarly, Leon's Full Service, a gastropub in an old gas station, has found a knack for bringing sweets and suds together.
We chatted with Gallagher (who is also a partner in one of our favorite Georgia breweries—Good Word Brewing) and Wright to break down their favorite dessert and beer combinations.
The 4 Basics on Pairing Beer with Desserts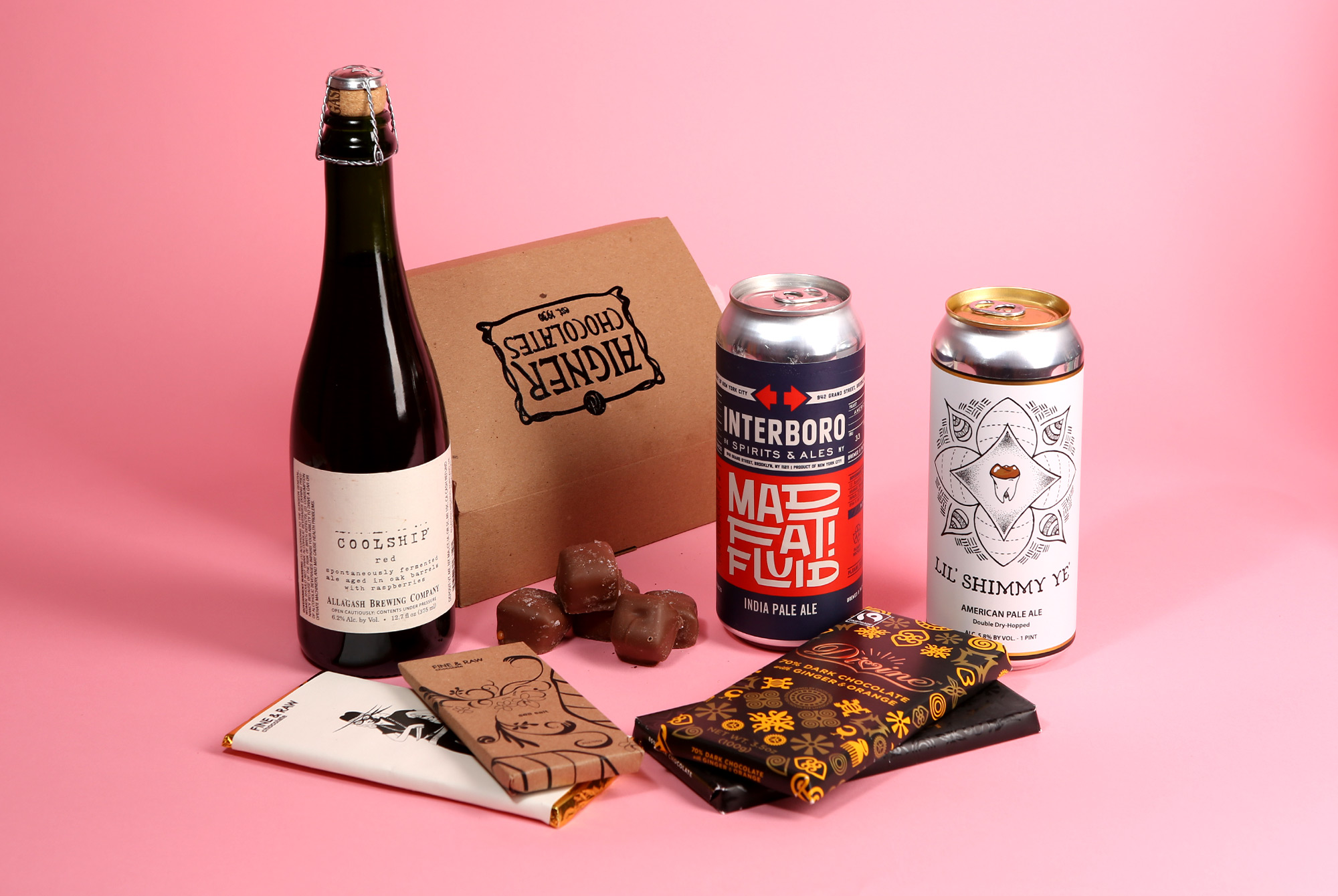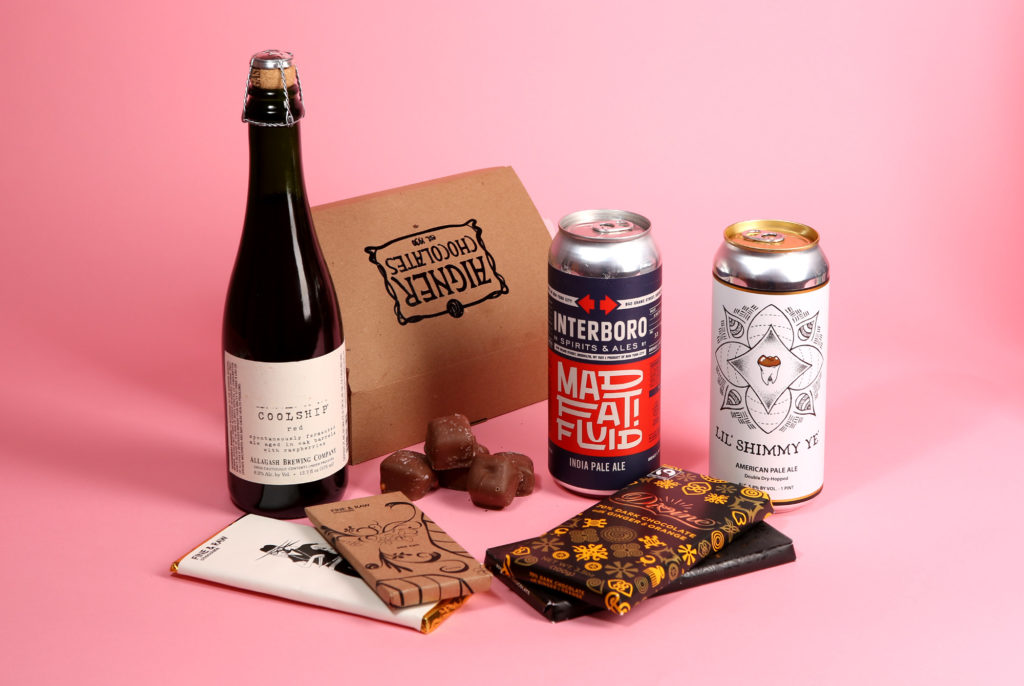 You can become a sweet and suds extraordinaire in a few easy steps.
"We try to follow the rule that when we're pairing, we want the food to be front and center to shine," says Gallagher. "We're looking to play with that and not overwhelm it."
Gallagher calls it a chef-first approach. And Wright agrees.
"Beer is so versatile," says Wright. "It can work well with chocolate, fruits, caramel, nuts, cream, ice cream, and more. There are so many different styles of beers to play with to find a great pairing."
But you don't have to be a chef to master this art. Just stick to these four rules.
Contrast or Complement?
The easiest step to matching a dessert with a beer is to decide whether you want to contrast or complement flavors. "The first thing you want to do with the pairing is decide whether you want to expand your horizons and try a risk or play safe and drink what you like," says Gallagher.
Whenever you're creating a beer pairing there are essentially two avenues you can take. You can complement "what's going on and tease out or enhance" the flavors you taste in the beer with the food.
"At first, start simple," says Wright. "If you taste a flavor in a beer that you also get out of the dessert, match them up and see how it goes."
Or you can contrast them.
Gallagher says that the key to creating a contrasting pairing is to, "add something to benefit the dish that isn't there." For instance, pairing a framboise (a lambic with raspberries) with a cheesecake. Here the beer takes the place of that iconic topping you typically find on top of this dessert. Plus, a fruity lambic contrasts nicely with the soft tang of a cheesecake.
Contrasting flavors can be more challenging, but the payoffs can be huge. Much like harmonizing in a song will be harder than simply singing the melody, but often makes the song even better. "There will be a light bulb moment where something different all comes together," says Gallagher.
Complementary Pairings
Take the predominant note in the dish and build from there. "I want the number one flavor in the dish to be in the beer too," says Gallagher "If I have a rich, chocolate dessert…a safe bet is to go with a beer in that same color vein." Think Belgian dubbels or quads, brown ales, or dark lagers.
Going even more out on a limb, with something like a banana split, Gallagher wants to riff off those important banana notes. What type of style has a classic banana flavor profile? A hefeweizen!
Or say you have a nutty brownie. Don't overthink it. Go with a nut brown ale.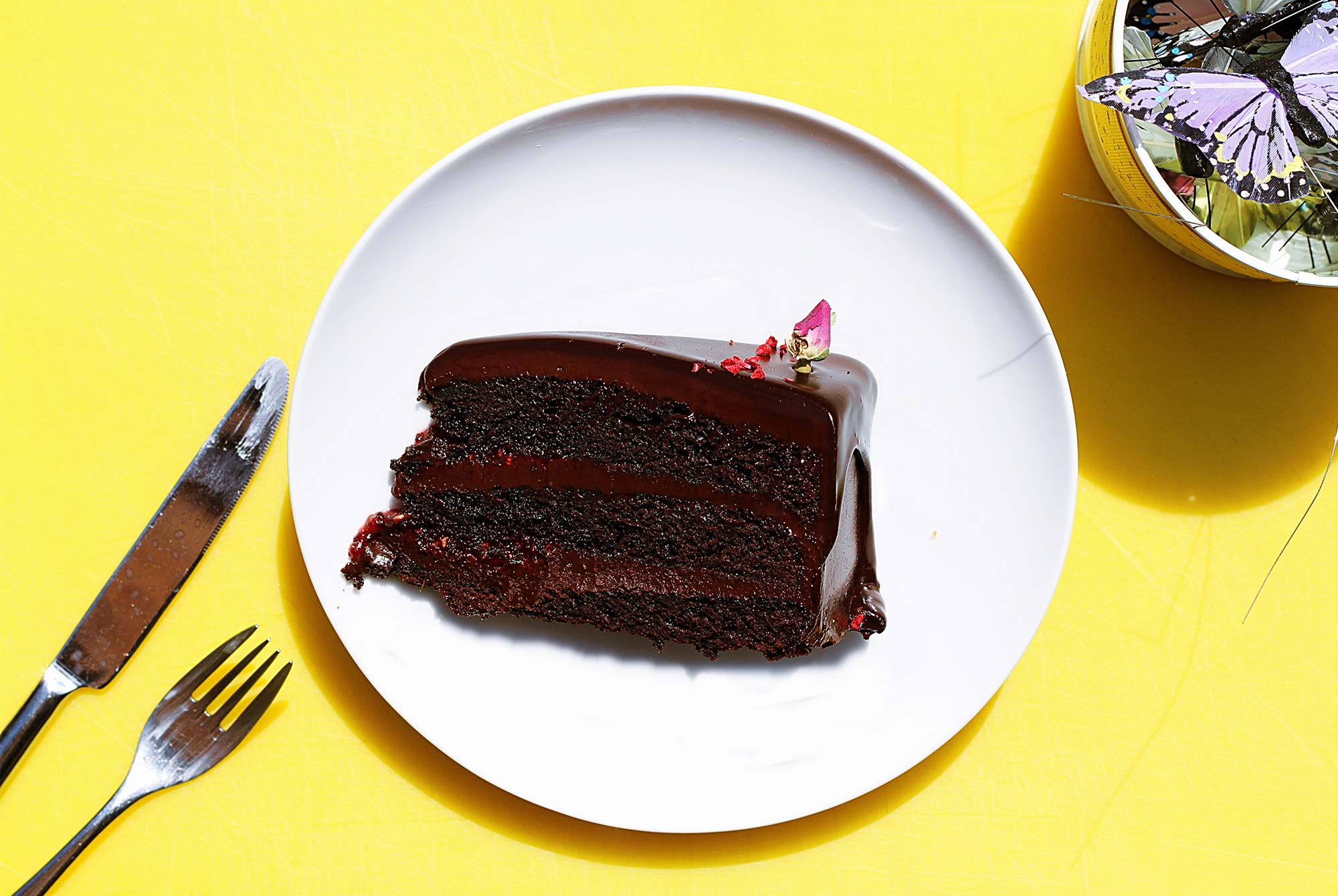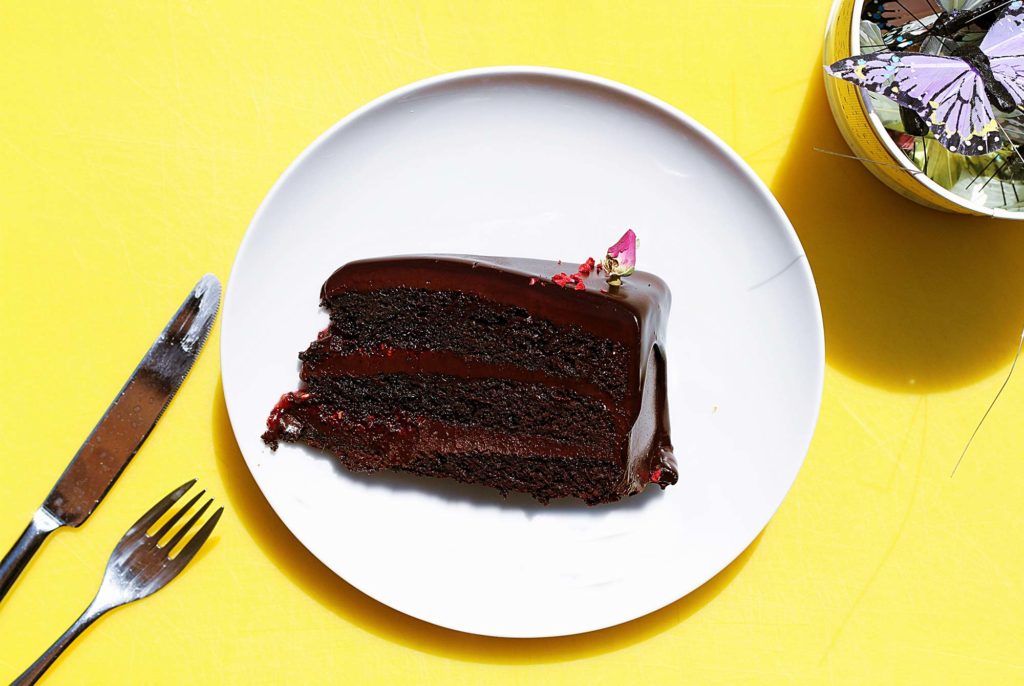 Contrasting Pairings
Here's where it gets really fun and interesting. To contrast flavors with a pairing, ask yourself this question: "What else would be great in this dish that I don't have?" says Gallagher. "I'm going to let the beer bring that to the table."
This could be anything. Maybe you have a chocolatey stout that could bring a darker profile to a citrusy dessert.
Go out on a limb and experiment with how hoppy beers can level up a sweeet dish. It doesn't have to be as aggressive as an IPA. Gallagher recommends something like the classic Belgian blonde beer La CHOUFEE. "With what sort of dessert can I add that fruity, slightly herbal note?" says Gallagher. "It's fun to play with citrus in hoppy beer and add that citrus note to something chocolatey, especially beers with Simcoe or Nelson Sauvin hops that have that grapefruit, citrus notes. Or banana in wheat beer and let that yeast play into different desserts."
There isn't a clear-cut code here. Rather, you need to go out and experiment. And that's half the fun.
Just Remember: Avoid Sweet on Sweet
– Whatever you do, if you only learn one thing from this quick beer and dessert pairing guide, this is it: avoid pairing sweet with sweet. "It's not the best move because they can cancel each other out," says Gallagher.
But you don't have to take our word for it…
Asking the Experts: The 3 Best Dessert and Beer Pairings for Valentine's Day
Candy and Candy Bars + Hefeweizen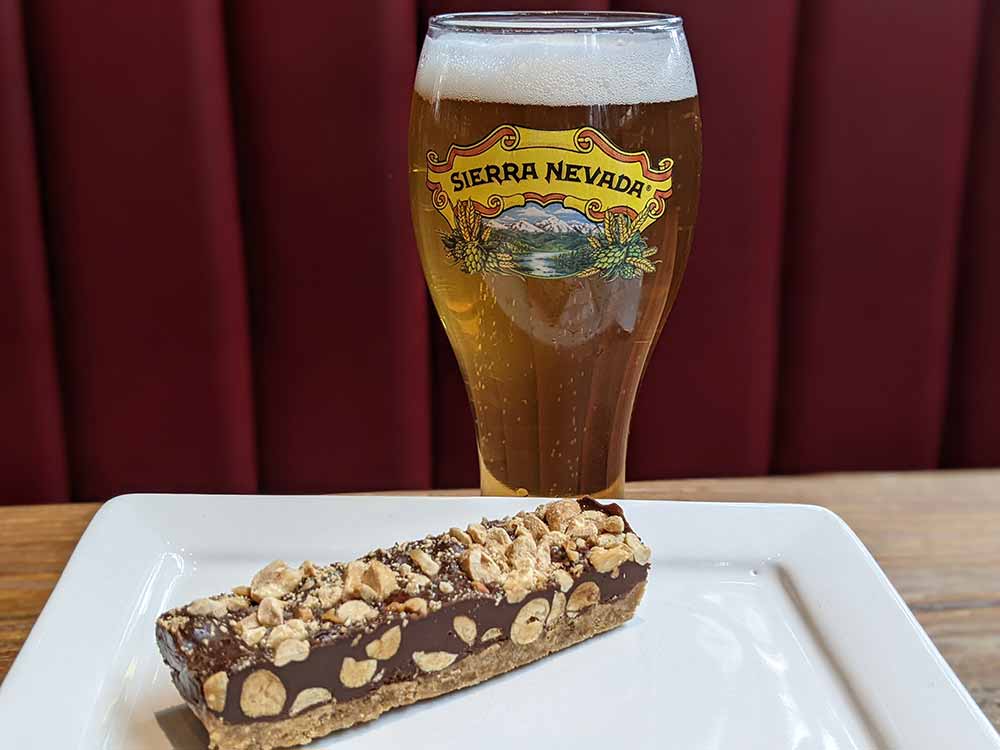 At Leon's Full Service, Wright created an elegant version of a candy bar featuring dark chocolate, nutella, a shortbread base, peanuts, and salt. Wright wanted to contrast those darker, rich hues with something light, effervescent, and fruity.
"No need to add chocolate here," says Wright. "Let's add some light, crisp bubbles with banana notes and orange citrus to contrast." Wright recommends: Good Word Brewing Isabella hefeweizen.
Cobblers and Crisps + Gose
With Leon's Full Service calling Georgia home, Wright often infuses many of the desserts with a southern flare. Such as cobblers. Wright executes different versions featuring various fruits throughout the year. Most recently, she crafted one with Georgia peaches from Pearson's Farm in Fort Valley, GA.
"It's risky to do a gose," says Gallagher. "But if you sit down and try it, you'll get that sour, funky, tart whiff of salt that compliments, coaxes out, and plays well with the vanilla and the tart bright peach notes." According to Gallagher, pairing a gose with one of the gastropub's fruity cobblers or crisps can help "brighten it up."
Although this is a riskier pairing, "it can give you that aha moment if you can find the right gose with the right fruit," says Gallagher.
Gallagher recommends: Westbrook Brewing Co. Gose.
Swiss Roll Cake or Traditional Chocolate Cake + Nut Brown Ale or Belgian Dubbel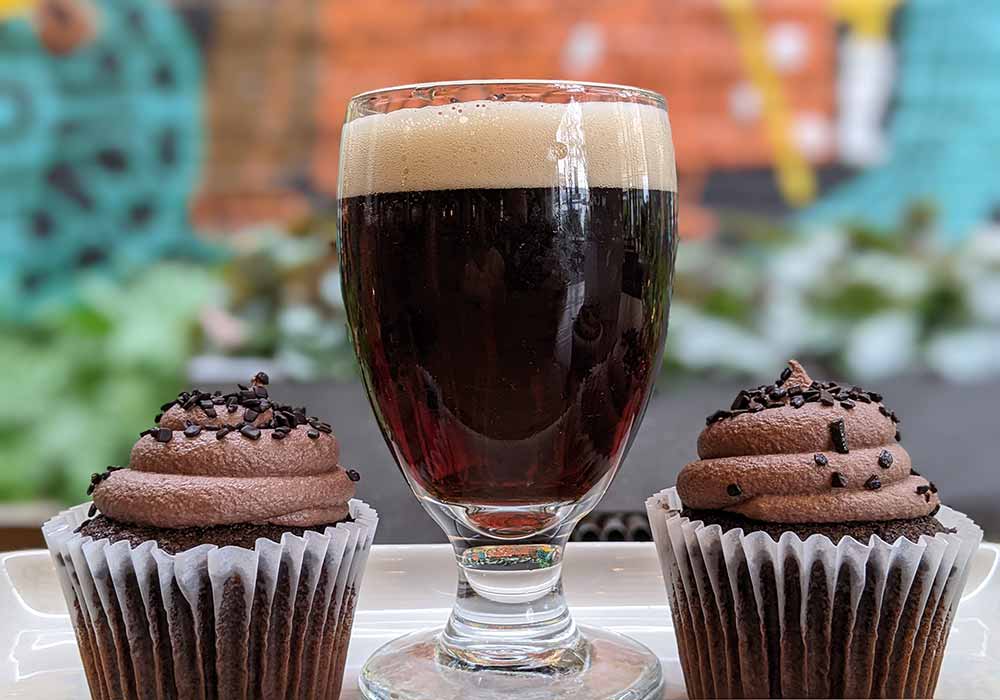 The safest pairing out of the three, matching cake with a nut brown ale or Belgian dubbel just makes sense. But a Baltic porter or Imperial stout would equally work well here.
"In this realm, doing something like nut brown ale or Belgian dubbel plays into those yeasty, bready notes along with a little bit of dark fruit, but not so much the roasted dark chocolate or roasted coffee notes that would overwhelm it," says Gallagher. "It's a nice harmony."
Both Wright and Gallagher recommend Samuel Smith Nut Brown Ale. "It's classic, malt-driven, dark bread yeast notes with some wonderful roasted nuts and dark fruits," says Wright. And interesting fact: Brick Store Pub was the first pub in the United States to pour Samuel Smith beer on draft.
But that's just Leon Full Service's take. Gallagher says there is a lot of room for experimentation with this pairing.
And ultimately, this is what pairing beer and desserts comes down to: using your imagination to find the best complementary or contrasting pairing to create the Willy Wonka-esque adventure of your dreams.