Photography courtesy of Trace Brewing
Following up on our five favorite under-the-radar beer states of 2021, we're putting together a similar piece for our favorite under-the-radar beer cities of 2021.
Because much like with states, some cities in this country have been considered craft beer destinations for a long time. Places like San Diego with its thriving homebrewing community. Or Portland, OR whose seventy-plus breweries earned it the nickname "Beervana". But, other cities have flown under-the-radar, establishing a flourishing craft beer scene with traditional favorites and fantastic new breweries.
As we mentioned previously, to us a great under-the-radar beer destination includes a generous number of breweries, beer bars, and bottleshops with a sense of place. Specifically, in these cities you'll find breweries churning out oft-forgotten beer styles, revered European lagers, fantastic mixed-fermentation beauties, and more.
From the mountains of Asheville, NC to the skyscrapers of Chicago, IL to the plains of Austin, TX, these are the craft beer cities that have inspired us over the past year.
And while it is important for us to note that for the foreseeable future we're not quite ready to pack our bags again, when it is safe to travel we hope to use this list as a handy guide.
Below, we've listed in no particular order our five favorite under-the-radar beer cities of 2021.
Hop Culture's 5 Favorite Under-the-Radar Beer Cities of 2021
Pittsburgh, PA
You probably know that Hop Culture Founder Kenny Gould calls Pittsburgh home–and one of the best beer cities in America. Local favorites like Hitchhiker, Dancing Gnome, Cinderlands, and Grist House put the city on the map.
But new spots are opening up too, such as Trace Brewing and Necromancer Brewing; both made our list of the best new breweries of the year. With their great beer, creative art, and "won't-you-be-my-friend" vibes, they represent the best of what the Steel City has to offer.
Recently, Kenny chose Pittsburgh as the location for the first episode of Untappd's new travel show, Next Exit.
But that's just his tour. As part of the release, we also tapped a 'Burgh expert to share his eleven favorite breweries and bars in Pittsburgh.
Any way you cut it, Pittsburgh has become a beer destination in the Northeast.
11 Best Breweries and Bars in Pittsburgh, PA
Asheville, NC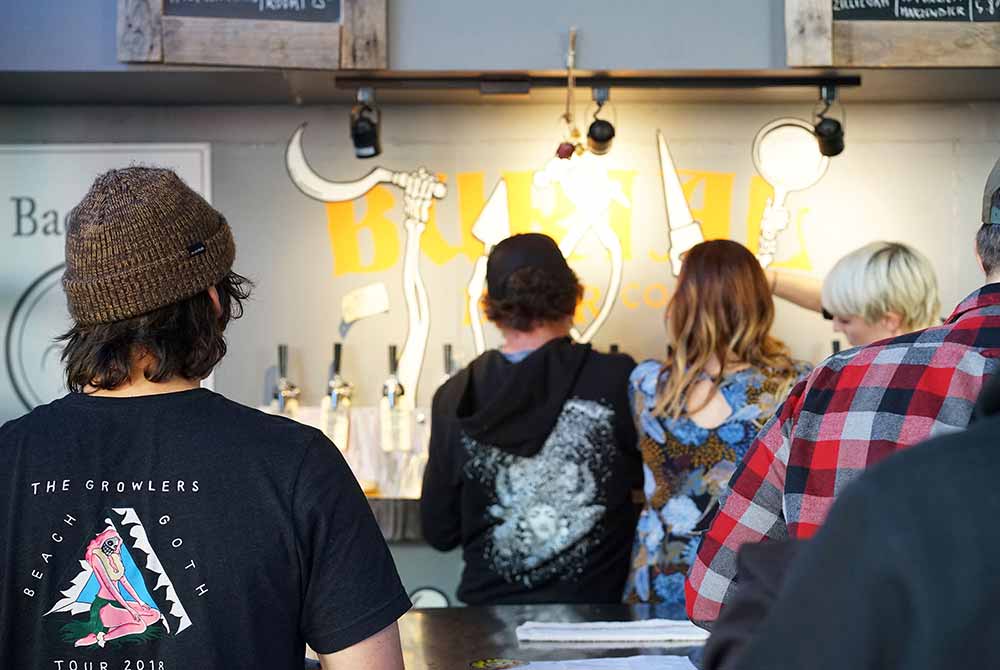 Wait, hasn't Asheville been a craft beer mecca for a long time now!? Certainly, during the early aughts of craft beer, Asheville frequently nabbed the title of "Beer City, USA." But Grand Rapids, MI, unseated the champion in 2012. However, since then Asheville's craft beer scene has continued to steadily grow outside the limelight. In a year of returning, rebirth, and change, it seems appropriate to once again bring Asheville back into the conversation.
Nestled in the Blue Ridge Mountains, Asheville supports major breweries like Sierra Nevada, New Belgium. But smaller innovators such as Burial Beer Co., Zilicoah Beer Co., and DSSOLVR have also thrived.
Asheville may be hidden amid forests and mountains, but we can definitely see the fantastic beer through the trees.
5 Best Breweries in Asheville, NC
Chicago, IL
The third largest city in the United States (according to the 2020 U.S. Census), Chicago is also home to an unbelievable number of excellent breweries, beer bars, and bottleshops.
What we love about Chicago is that it's a mature beer market. Breweries dabble in everything, from traditional European lagers to experimental American styles and all that's in between.
For instance, you can spend an afternoon at Dovetail enjoying traditional European lagers.
Or a night at Marz Community brewing drinking experimental American styles (and playing arcade games).
Even a dinner at the Mexican-inspired brewpub Cruz Blanca could include an Imperial fruit beer with prickly pear and dragon fruit that we named one of the best beers to drink this winter.
With almost 230 breweries in the Chicagoland area and even more in planning, you could spend a whole year in Chicago and still find new spots to explore. Take it from Managing Editor Grace Weitz, who lived and worked in the beer industry in Chicago for several years!
Bonus move: If you have time and a car consider hitting up Art History Brewing in Geneva, IL. About an hour's drive west of Chicago, Art History makes some epic lagers, including Good Morning Munich, a Helles that made our list of the best beers of 2021.
11 Best Breweries in Chicago, IL
Milwaukee, WI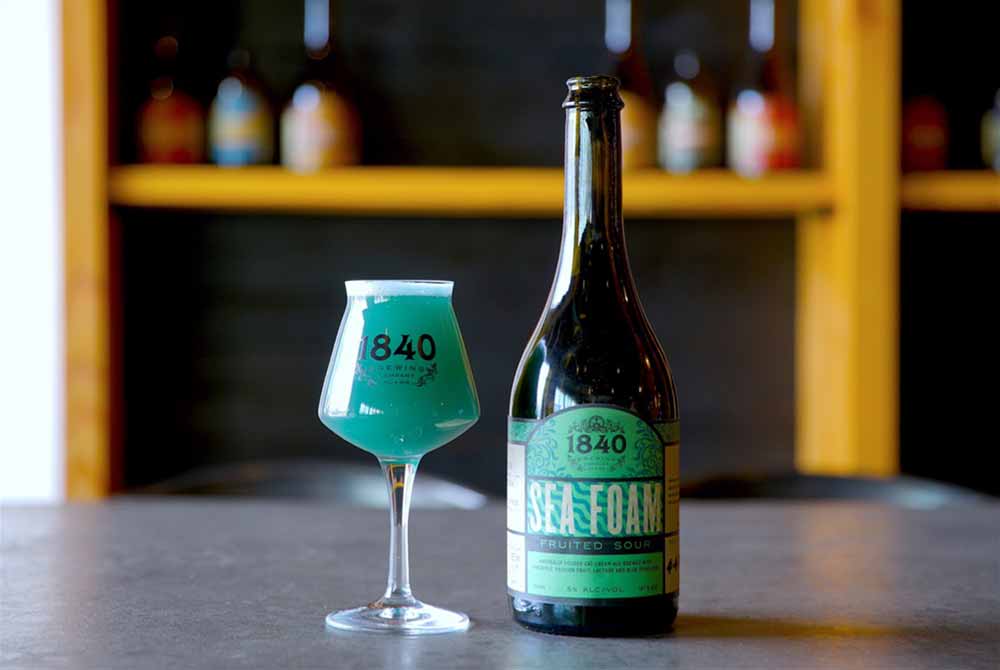 Another city with a rich brewing history, Milwaukee was once considered the beer capital of the world. Today, however, the Wisconsin city about an hour-and-a-half north of Chicago has established new-school craft breweries such as Hacienda Beer Co., 1840 Brewing Co. (their Hawaiian Drinking Chocolate made our list of 20 best beers to drink this winter), and Third Space Brewing.
Certainly, places like Denver, Atlanta, and Portland, OR, find their names in the beer news more often. But lately, Milwaukee has made a case to be a part of the conversation.
5 Best Breweries in Milwaukee, WI
Austin, TX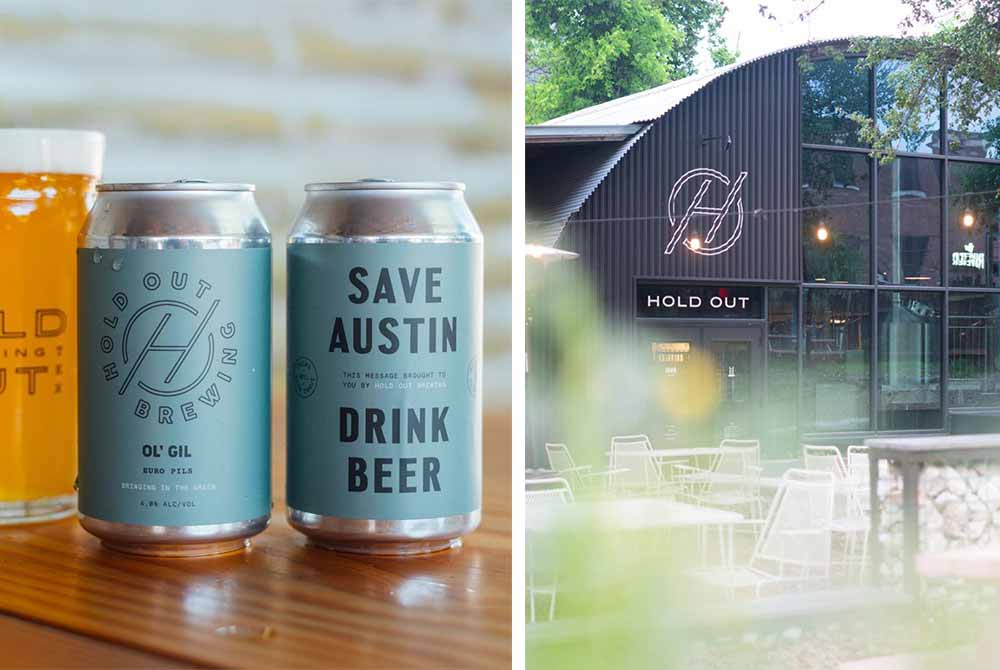 Our first southern city to make this list, Austin, TX likes to keep it weird. This was an ethos the city established long before it become a destination for Millennials looking for great food, quirky music, and ingenious craft beer.
Over the last few years, the Texas state capital has become known for authentic barbecue, technology entrepreneurs, and an established beer scene with standouts like Hold Out Brewing, one of our best breweries of 2021. Also make the pilgrimage to Jester King and be sure to try Live Oak Brewing, a lager pioneer whose Cornsch kölsch made our list of the best beers of 2021.