Photography courtesy of Shōjō Beer Co.
Every year at Hop Culture, we make a list of our best breweries of the year. But what about new breweries, or breweries who recently launched ambitious side projects? Even if we enjoy their beer, is it fair to pit them against established classics? How about breweries that have had years to work on their processes and iron out the kinks?
We think not, which is why, in addition to writing a "Best Breweries of the Year" list, we create a list of breweries to watch. These are breweries that, for one reason or another, we think will do great things. In fact, some of them are already doing great things. In that case, we think they're going to do even better things.
The breweries on this list are presented in no particular order. We acknowledge that this list is subjective. Quite simply, the Hop Culture team wants to follow these breweries in 2022. And we encourage you to do the same.
But, do you know of a brewery that should be on this list? We'd love to hear your thoughts. Shoot us an email at hello@hopculture.com and let us know!
Hop Culture's Picks for the 11 Breweries to Watch in 2022
Shōjō Beer Co.
Miami, FL
Earlier in the year, we wrote about the story behind Shōjō Beer Co., a contract brewing project out of Miami, Florida. Founded by Haidar Hachem and Marilyn Orozco, Shōjō Beer Co. takes inspiration from Hachem and Orozco's Lebanese and Nicaraguan cultures, respectively. Back in May, Hachem and Orozco had yet to brew a beer.
Flash forward several months and we've been lucky enough to try several releases from Shōjō Beer Co. Our favorites have been Hinode, a crisp 5.2% ABV Japanese rice lager we named a top beer to drink this winter. Along with Kitsune, a 5% ABV fruited sour with dragonfruit, yuzu, and watermelon that reminded Hachem of times he spent in Lebanon with his family eating watermelon. We named this beer one of our top fall beers of 2021.
With a brewing pedigree from Lincoln's Beard (one of Hop Culture's Best Breweries of 2021) and Strange Beast Brewpub and Pizzeria, Hachem is no stranger to the brewhouse. And Orozco adds her marketing and storytelling talents.
Will Hachem and Orozco continue to contract brew? Or open up their own brick-and-mortar? Only time will tell.
Fidens Brewing Company
Albany, NY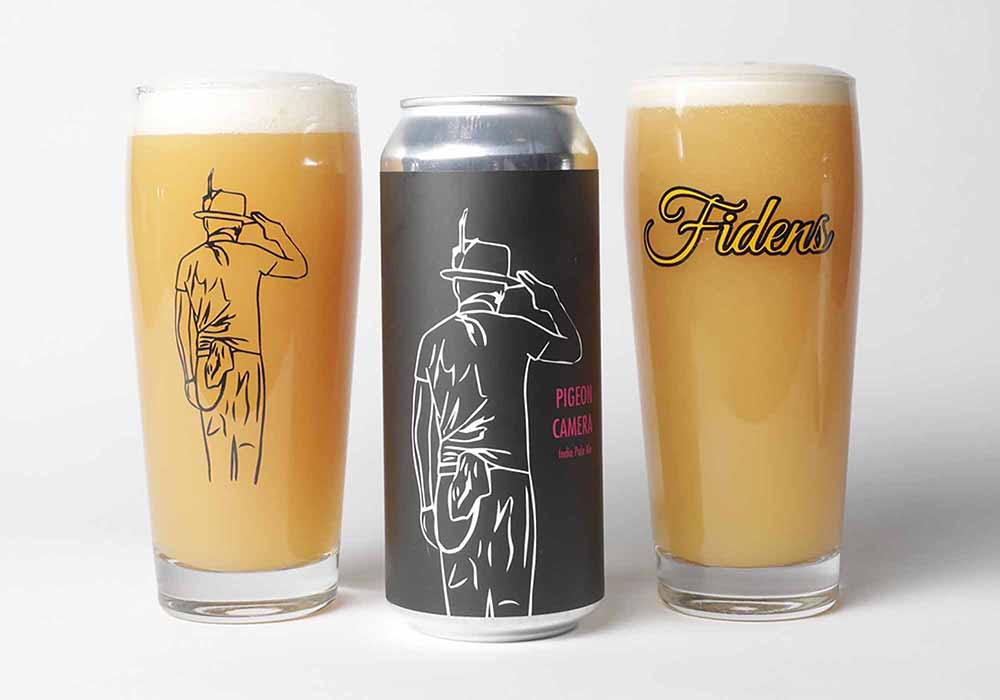 Despite a childhood spent in the Adirondacks, this Upstate New York brewery wasn't on our radar. But earlier this year Hop Culture freelancer Niko Krommydas wrote an aptly named piece titled, "Fidens Brewing Co. Is The Best Brewery You've Never Heard Of." In the article, Krommydas notes that at a time when certain beer markets feel wildly oversaturated, Fidens still has people lining up around the block for can releases.
"After tasting a few Fidens beers some months ago, we felt they were among the most expressive of the hazy-IPA style we've ever encountered," wrote Krommydas, who's no stranger to hazy IPAs. "Creamy in mouthfeel, slightly sweet with vibrant flavors of ripe citrus and tropical fruit, and a pleasing bitterness that begs for the next sip."
Although we haven't tried any other styles from Fidens, Krommydas's rave reviews have us keeping our eyes peeled. We're excited to see what direction the brewery takes as more people learn about — and try — their exceptional beers.
7 Clans Brewing
Cherokee, NC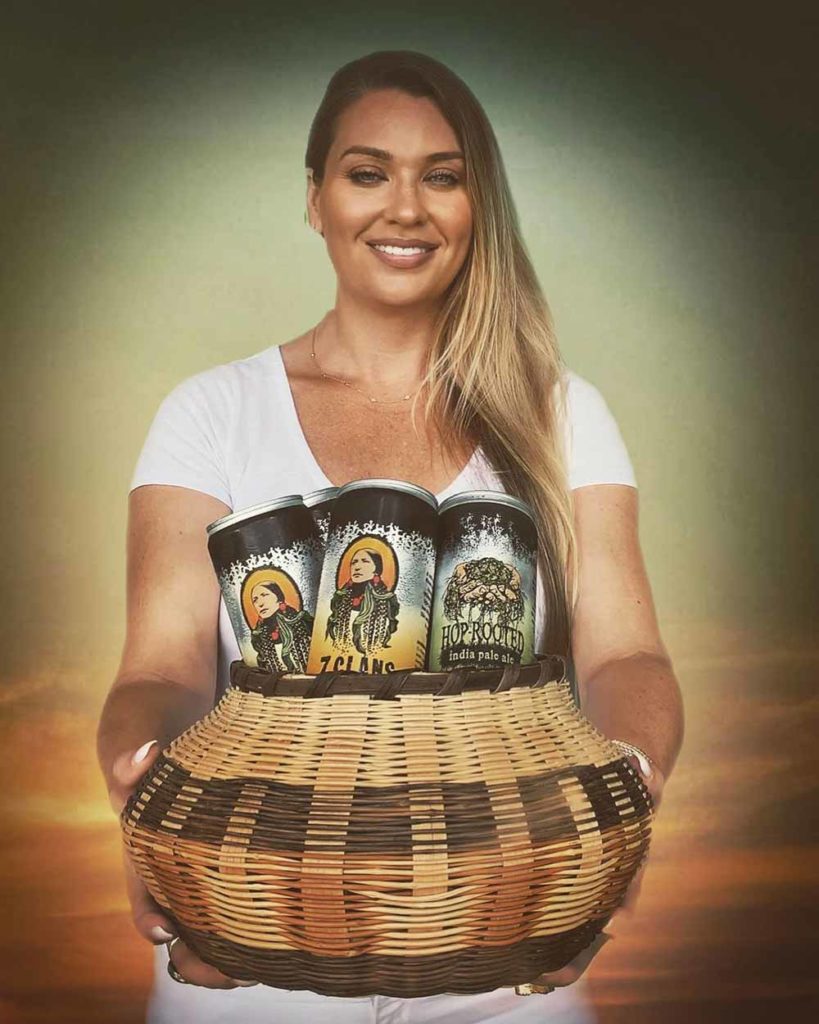 Founded by Morgan Crisp, Native-owned 7 Clans Brewing uses powerful imagery and beer names to represent her Eastern Band of Cherokee tribe in North Carolina.
Crisp discovered craft beer while working at a restaurant in Canton, NC. Brewers from nearby Asheville would come in and share their wares. One worked at nearby BearWaters Brewing and encouraged Crisp to tell the story of her tribe by brewing her own beer. They offered up their brewing equipment and knowledge.
"When I saw people could tell stories about who they were and where they came from through beer, it resonated with me," says Crisp. "People will look at the can, they're going to hopefully read something about our tribe, learn a little bit about us, and realize that Native people actually exist. We're still here, you know?"
Like those of 7 Clans Blonde Ale featuring Selu, the legendary first woman of the Eastern Band of Cherokee Tribe. "She represents to me that matriarchy, that strong woman that will do anything for her family. And just survival," says Crisp.
Demand grew so big for 7 Clans that a year and a half ago Crisp bought Frog Level Brewing in Waynesville, NC, where she currently brews both 7 Clans and Frog Level beer.
But, she's still wanted a place just for 7 Clans.
Last fall, Crisp closed on a seventeen-acre piece of land in Hayward County. When she opens her taproom, she hopes to incorporate Indigenous foods into the menu and Indigenous ingredients in the beer, while sharing Native artwork and stories.
We're thrilled to see how Crisp will plants roots in a space all her own.
1840 Brewing Company
Milwaukee, WI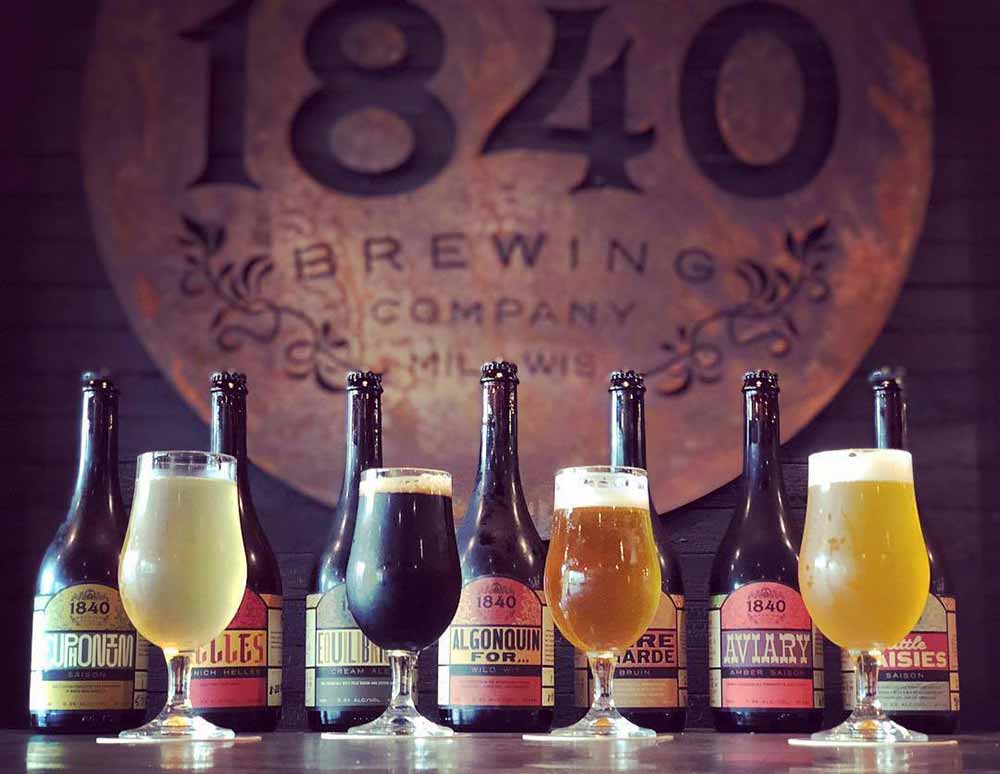 A throwback to traditional brewing in Milwaukee, 1840 Brewing Company references the year that commercial brewing first started in Wisconsin's biggest city. And traditional certainly applies here.
Brewery Co-Founders Kyle and Stephanie Vetter started out making beer the old-fashioned way: by sourcing wort from local breweries before aging the unfermented beer in a variety of barrels. Today, they make everything in-house. And while there is still a big focus on barrel-aging, not all their beer ends up in barrels. As a result at 1840 Brewing Company, we find nuanced, complex creations across a wide variety of styles.
For instance, Plumpy – Black, a naturally soured oat cream ale with blackberry, black currant, black cherry, and lactose. Or Hawaiian Drinking Chocolate an Imperial stout with cacao nibs, coconut, macadamia nuts, and vanilla beans. Plus, Kyle likes to experiment with offerings such as Fire Pit Pale, a hazy pale ale with Columbus, Mosaic, and Nelson Sauvin hops. Or Bats on the Bine a black IPA with CTZ, Chinook, and Centennial hops, and Schwarzen Katze, a schwarzbier (German-style black lager).
From rustic brewing techniques to new age ideas, Kyle and Stephanie are simultaneously paying homage to Milwaukee brewing tradition while setting the standard for the future. We're definitely keeping an eye on what's coming down the pipeline next for 1840 Brewing Company.
Coven Brewing
Pittsburgh, PA
Ever heard of Dancing Gnome Brewery? How about Triple Crossing? Trevor Greer has worked at both.
Recently, Greer announced that he'd be joining forces with brewer Caiti Sullivan, a brewer at Dancing Gnome who also worked at Millstone Cider and fermentation-forward Hex Ferments, to open Coven Brewing in Pittsburgh, PA.
When it opens in the old Roundabout Brewing location in Pittsburgh's Lawrenceville neighborhood, Coven Brewing will welcome diverse drinkers with a thoughtful range of styles including soft and juicy IPAs, farmhouse ales, sours, and bold stouts. They'll also feature a curated list of Pennsylvania wine, cider, and spirits as well as non-alcoholic options, with the goal of providing an elegant and enjoyable place to gather.
We'll miss Roundabout, the incredible brewery that Dyana and Steve Sloan built for the Pittsburgh community, but we're excited for their next venture and grateful that the building will get new life through Greer and Sullivan.
Art History Brewing
Geneva, IL
At Hop Culture, we've always believed that good people make good beer. You could make the best IPA in the world, but if you're not fun to be around, we'll let you drink it with someone else.
We found it especially telling when, after including Art History Brewing in a recent piece entitled, "The 21 Best Beers We Drank in 2021," brewery Co-Founders Tom and Cindy Rau wrote us an email and asked us to make sure we mentioned Brewer Greg Browne.
"Although the idea for the brewery came from my wife Cindy and I, it takes an experienced and dedicated brewer to make the vision come to life," wrote Tom. "Greg is that person."
Art History specializes in European styles, though they also offer hop-forward styles. In other words, there's something for everyone. If you visit, make sure to try Art History's Helles, which is the beer that caught the attention of Hop Culture's Managing Editor, Grace Weitz.
Weathered Souls Brewing Co.
Charlotte, NC
Last year, we called Weathered Souls Brewing in San Antonio, Texas, our Best Brewery of the Year. When we made the announcement, we made a compelling case. But this year, the brewery upped the ante, recently announcing a new Weathered Souls location in Charlotte, NC. The new location will include a taproom, coffee house, and 7 BBL incubation brewhouse for the Harriet Baskerville Incubation Program, named after Co-Founder Marcus Baskerville's rebellious grandmother.
If you're wondering how a Texas-based brewery decided to open a taproom in North Carolina, you've come to the right place. Co-Founders Mike Holt and Marcus Baskerville knew they wanted to expand, but didn't know where. Holt preferred his home state of North Carolina, while Baskerville preferred California. So they flipped a coin. The winner? North Carolina.
Currently, Holt and Baskerville plan to open their new project in late spring or early summer of 2022. Stay tuned to see what this new outpost from our 2020 Brewery of the Year will offer!
Trauger Brewing
Pennsylvania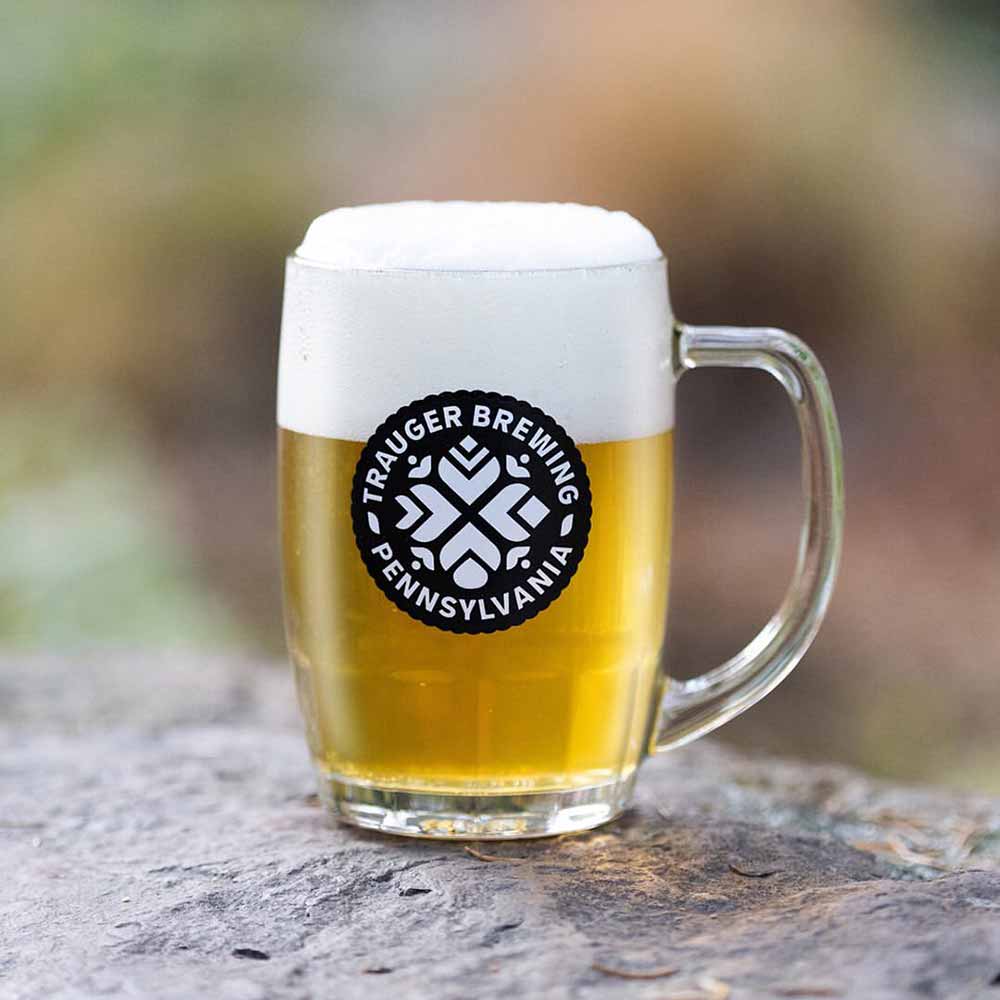 A new gypsy brewery that popped up on the radar in Pennsylvania this year, Trauger Brewing focuses on small-batch German-style beers. We can't say that's a common brewery model. Founded by Jeremy Myers, whose past history includes time at Neshaminy Creek Brewing, Trauger Brewing will leverage a decoction mashing to make many of his beers. 
According to the website, "Trauger Brewing strives to brew authentic and true to style lagers and ales in accordance to the German Purity Law, the Reinheitsgebot."
Myers will only use imported German malts and hops in his beers to stay true to his brewery's ethos. 
Currently brewing at Broken Goblet, Myers plans to brew lagers at varying breweries that have space for him. But hopefully in the future Myers wants to open his own brick-and-mortar. 
We applaud Myers for staying true to these historical brewing roots and are excited to see what comes down the line from Trauger in 2022. 
TRU Colors Brewery
Wilmington, NC
Over the past couple of years, we've used the Hop Culture platform to feature breweries that make great beer and contribute to their communities. These are breweries like Good Word Brewing, Great Notion Brewing, and DuClaw Brewing, which provide inspiration (and often much-needed support and services) to anyone who engages with their brands.
This year, we heard about another brewery making a big difference. And hot damn if it isn't one of the most inspiring stories we've heard: TRU Colors Brewery in Wilmington, NC, hires the majority of their staff from rival gangs.
Over the last five years, TRU Colors has accomplished much through its people-focused, purpose-driven, and profit-aligned mission. The Wilmington Housing Authority (WHA) recently announced a 51.2 percent reduction in the crime rate that includes murder, rape, robbery, aggravated assault, burglary, larceny, motor vehicle theft, and arson, and credits this reduction in part to partnerships between the WHA, local law enforcement, and community participation.
Earlier this year, TRU Colors announced a strategic partnership with Molson Coors, which should see their beer distributed in all fifty states. Expect to see TRU Light at a grocery store or bottle shop near you.
Hello Friend Beer
Berkeley, CA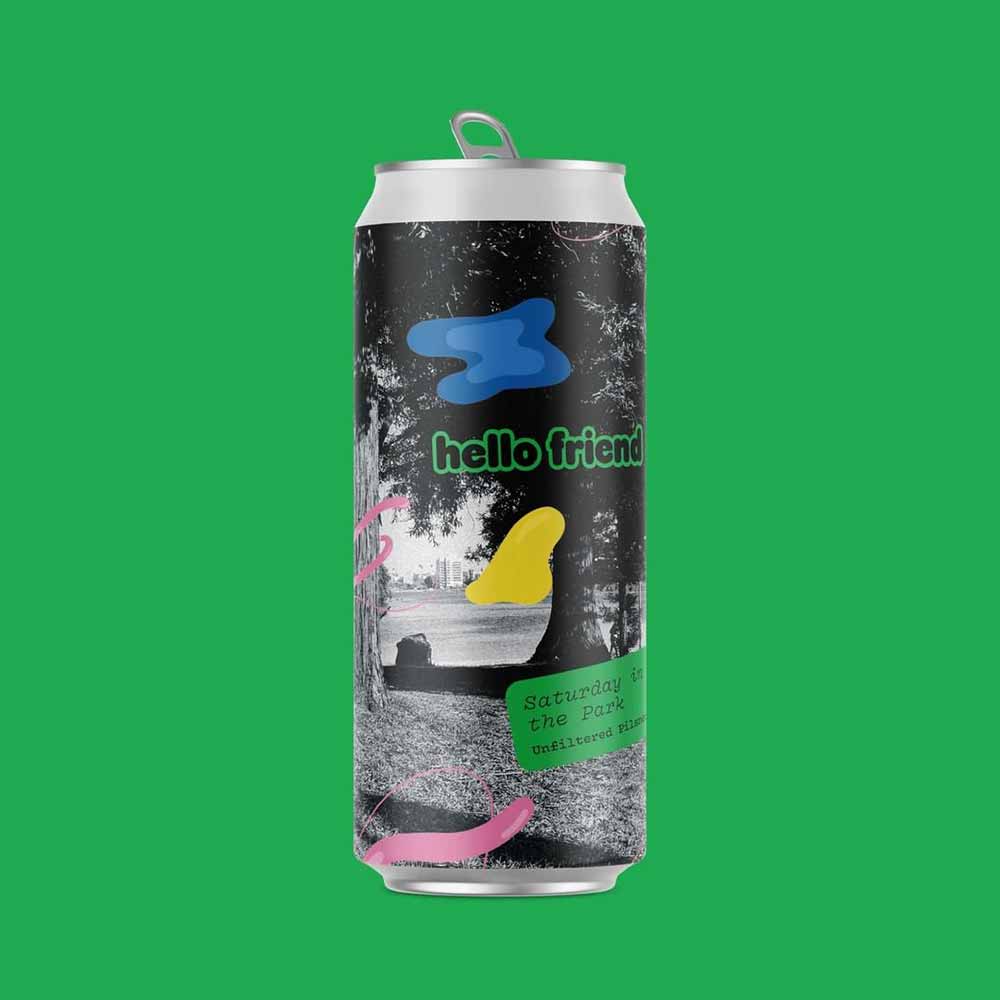 One of the great pleasures of my life was working on an urban organic farm in Berkeley, CA. I enjoyed the work because it gave me an opportunity to give back to my community, but also because the farm was about fifty feet from The Rare Barrel.
In my humble opinion, The Rare Barrel is one of the best producers of sour beer in the country. Even at many of my favorite breweries, I get a stinker every once in a while, but never at The Rare Barrel. Walk into the tasting room, close your eyes, and point at anything on the menu. If you enjoy sour beer, I pretty much guarantee you'll like it.
Which is why I was excited to hear about Hello Friend, the non-sour side project from The Rare Barrel. Think IPAs, pilsners, and what Co-Founder Alex Wallash calls, "everyday beers". With all of the talent coming out of the Berkeley-based operation, it'll be fun to see the beers and branding that emerge from this unexpected twist.
Back Home Beer
Brooklyn, NY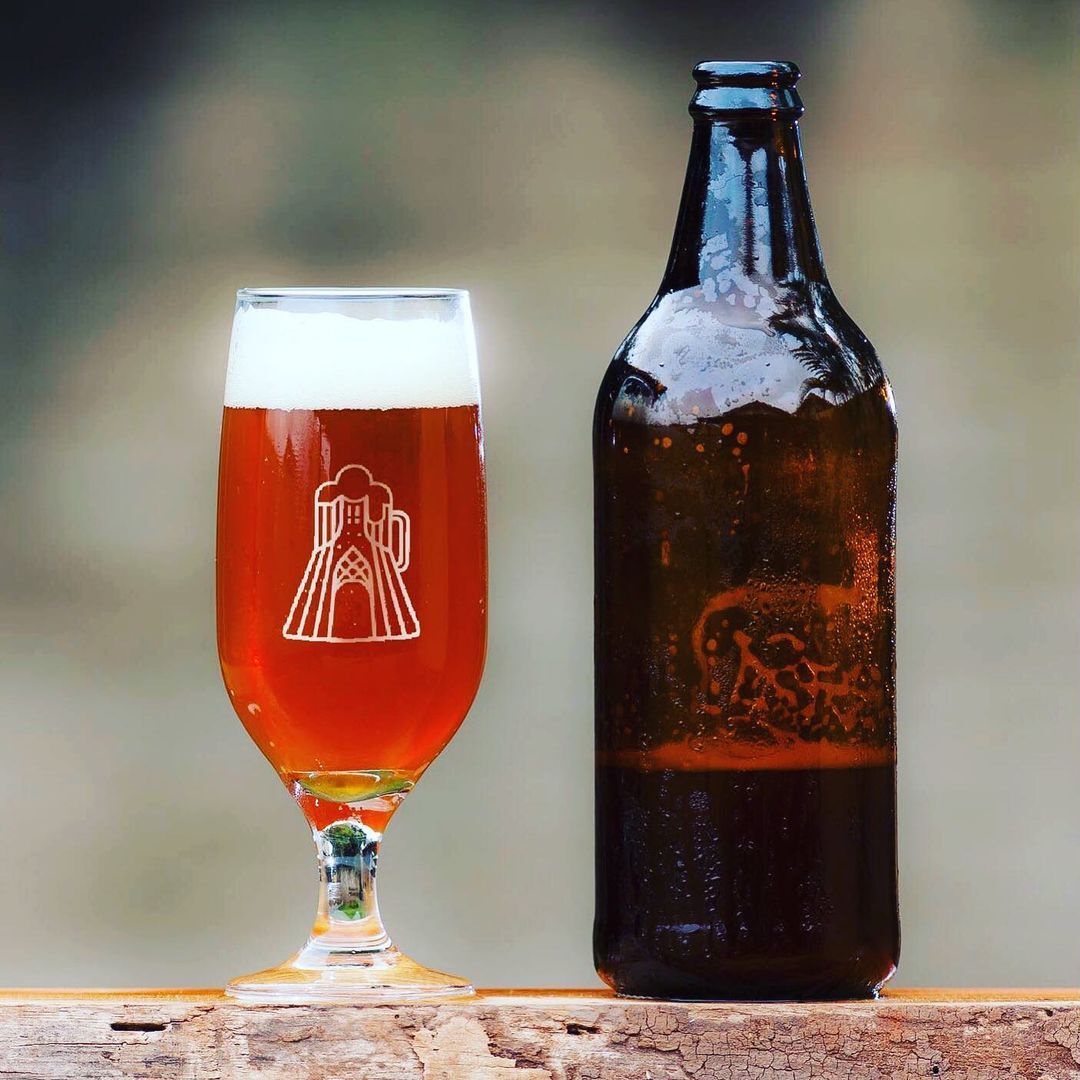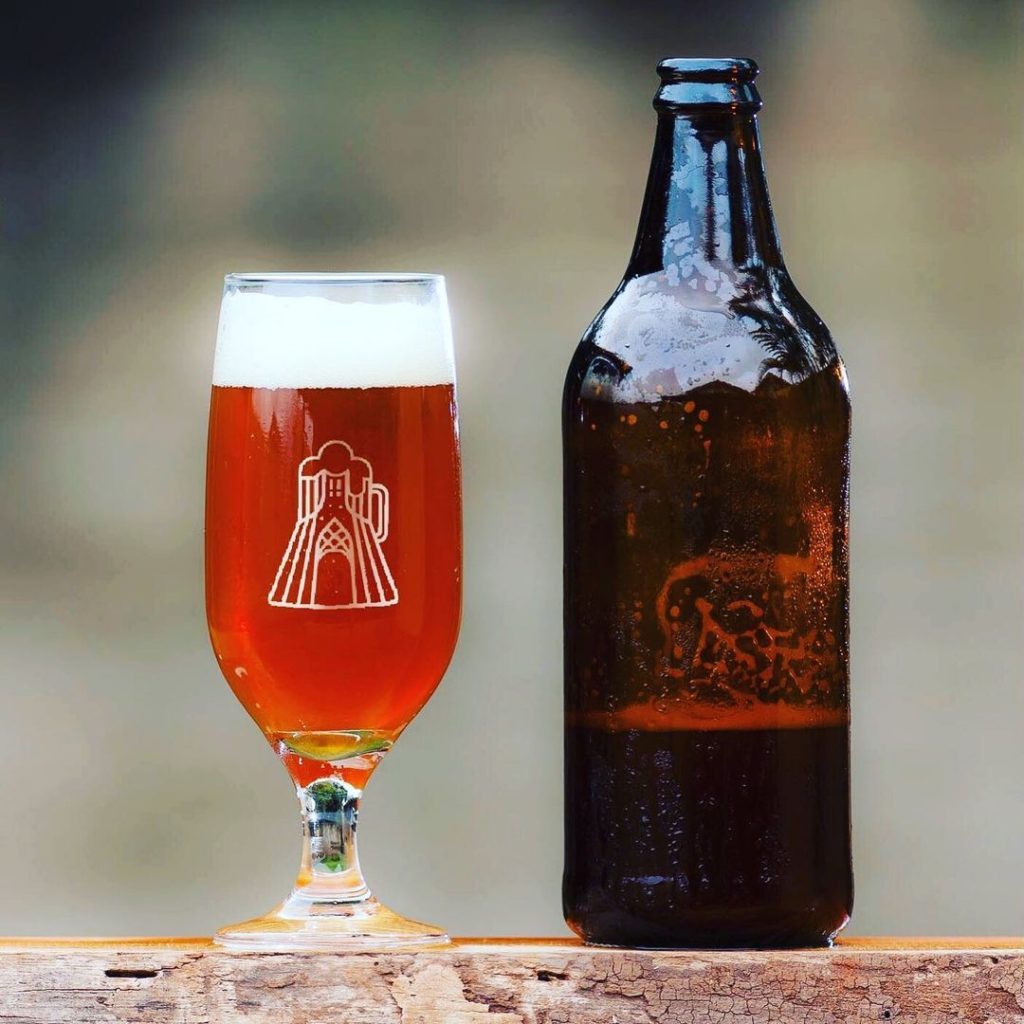 Zahra Tabatabai hasn't been brewing long, but she's already making waves in Brooklyn. The founder of Iranian- and female-owned Back Home Beer, Tabatabai brings a unique background to craft, focusing on flavors and art from Iran and the Middle East.
Tabatabai, the daughter of Iranian immigrants whose grandfather homebrewed in Iran in the 1950s and '60s, started Back Home Beer to share the rich history of brewing in Iran. From the beginning, Tabatabai started homebrewing her grandfather's old recipes. He used a lot of ingredients from his garden in Shiraz, Iran: sumac, salt, barberries, and dried limes.
Recently, Back Home dropped their first cans in New York City. The 4.2% ABV Sumac Gose was cured with sumac, tart cherry, and blue salt. At the time of publication, it held a coveted 4.18 out of 5 on Untappd. Tabatabai chose to release her Sumac Gose first because all of those unique ingredients tell a distinct story.
"In Iran, sour cherries grow like crazy," she says. "They're a popular flavor and fruit. They make a lot of different dishes with sour cherries, but mostly they're just eaten with salt. And some people put sumac on it. My grandfather also brewed a lot with sumac, so that's when I had the idea to do a gose with this beer."
Drinkers have responded to her narrative. Tabatabai's Sumac Gose debuted in mid-October to rave fanfare. It sold out from the shelves of many accounts within just a few hours.
In 2021, many breweries seem to think that "innovation" involves throwing as many cookies as possible into the mash tun. But thoughtful brewers like Tabatabai find creativity by looking at their heritage. We'll definitely be keeping an eye on what Tabatabai comes up with next.