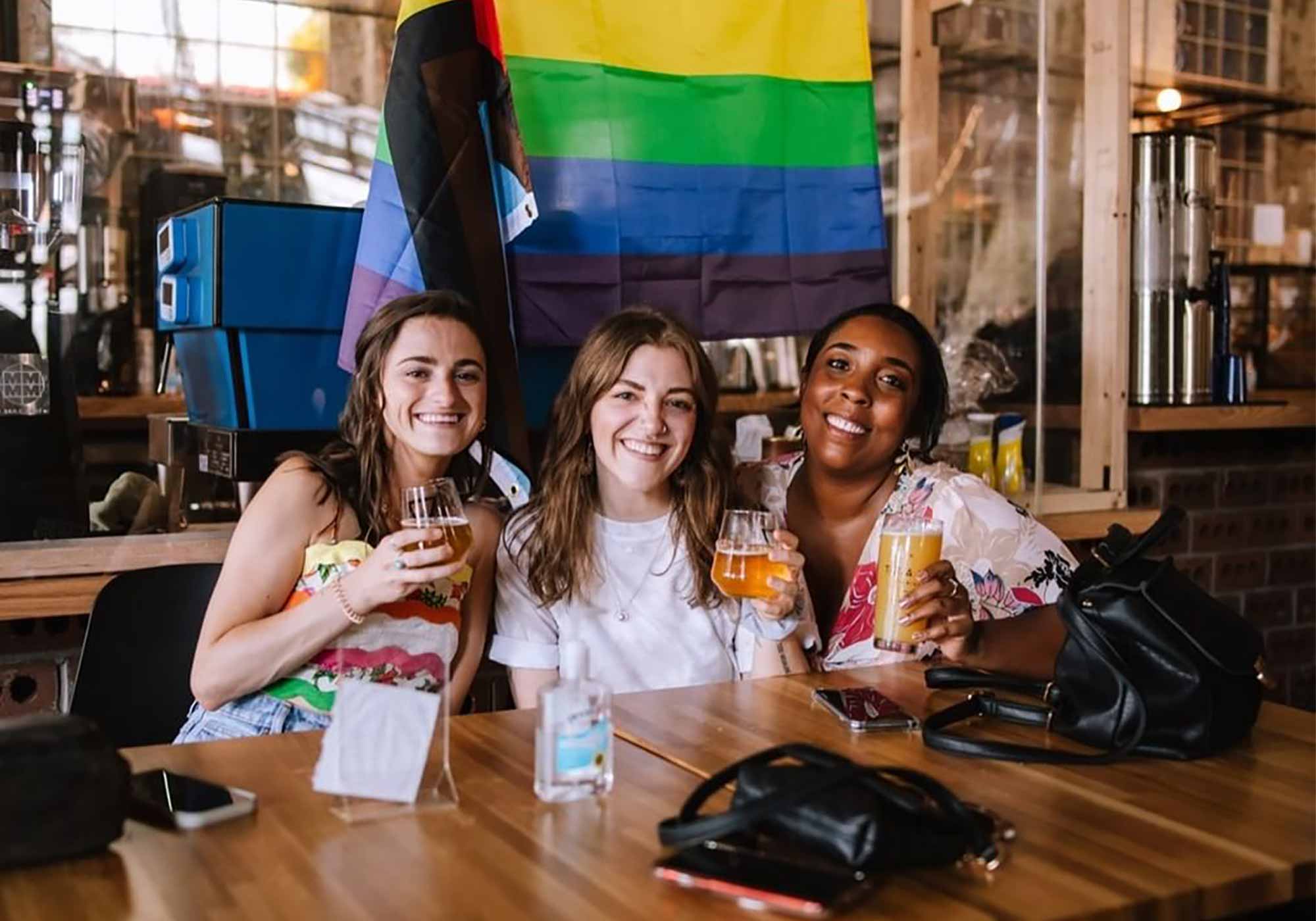 Photography courtesy of Trace Brewing
Roll with the punches. Adapt. Pivot. These are phrases and words we thought we might have a chance to leave behind last year. Instead, for the past twelve months, the global pandemic has continued to place hurdles on the path to recovery for breweries, bars, and bottleshops. And has largely dictated what craft beer industry trends will look like heading into 2022.
While the future for the beer industry may seem a little hazy, one thing is clear: Craft beer will persevere. Brewers and business owners are plowing forward, innovating and finding new ways to survive. And hopefully, in 2022, not just survive but thrive.
As we look ahead to a new year, here are the eight beer industry trends that we're watching.
Hop Culture's Top 8 Beer Industry Trends
A More Diverse, Equitable, and Inclusive Industry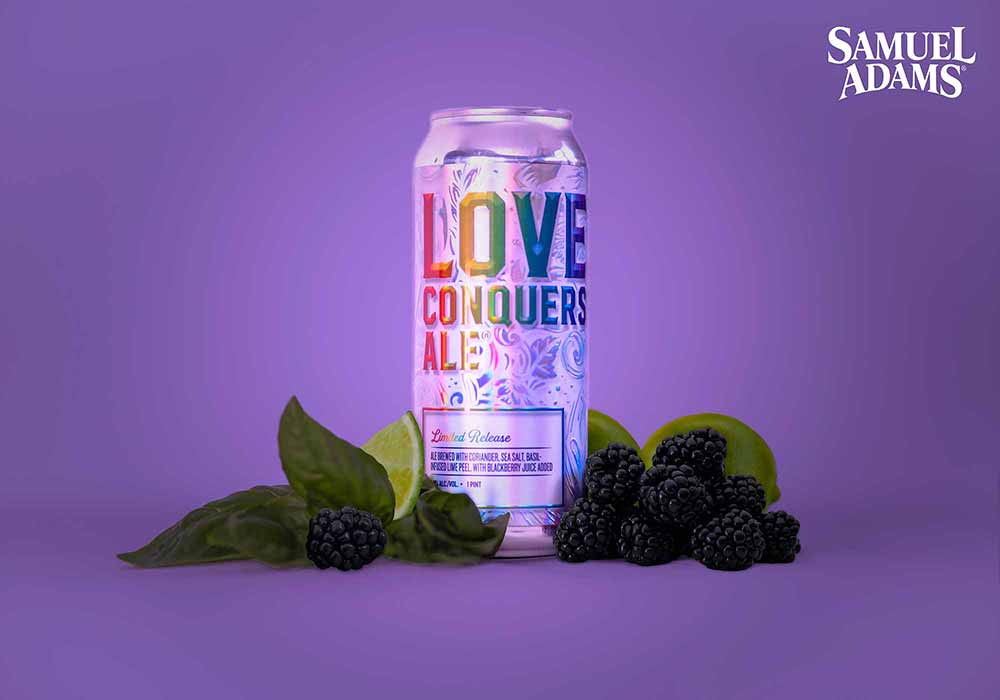 A rising number of alcoholic beverage consumers no longer fit into the white, cis-male stereotype that has dominated the industry for years.
According to a report by the Brewers Association, the typical American drinker is becoming increasingly diverse and female. In fact, the number of female drinkers under the age of twenty-five now outnumbers male drinkers in the same age range.
The changing demographics of craft have given rise to organizations like Beer Is For Everyone and Safe Bars P.A.C.T, both of which offer tools for breweries looking to make their spaces more inclusive.
And bigger breweries like Samuel Adams and New Belgium have set an international standard with robust, effective DEI programs and policies.
In fact, we named Samuel Adams our top brewery of the year for their work impacting inclusivity and equity. Programs like Love Conquers Ale celebrate and amplify voices in the LGBTQ+ community while Brewing the American Dream provides mentorship and resources for small business owners, particularly women and minorities.
And at New Belgium, the Human Rights Campaign (HRC) recognized the brewery as one of the Best Places to Work for LGBTQ+ Equality on its Corporate Equality Index.
An Emphasis on Purpose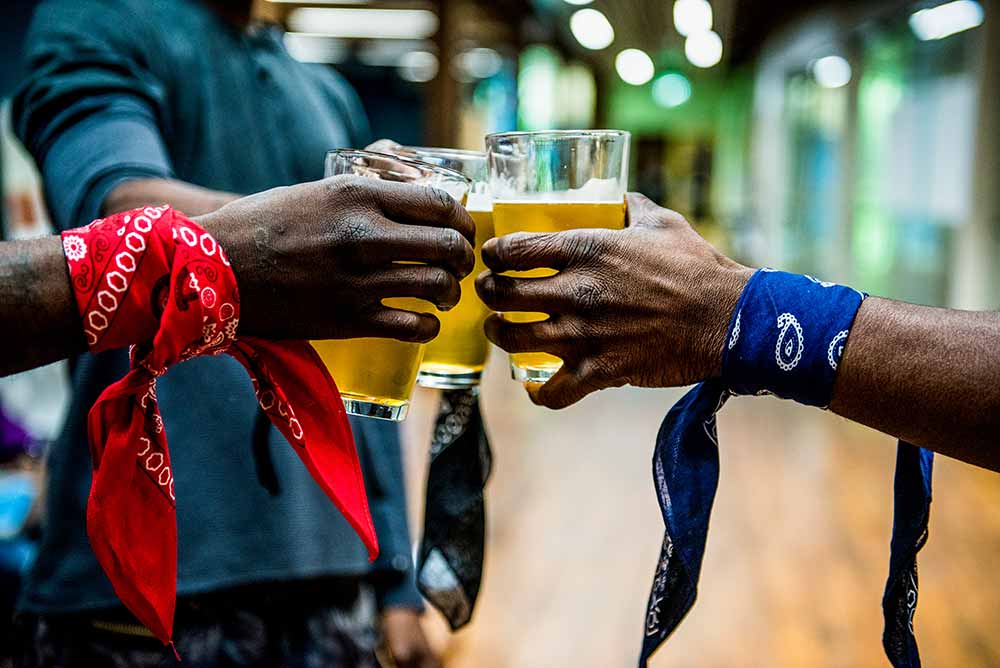 In 2020, a study by IBM called "Meet the 2020 Consumers Driving Change" found that forty percent of those surveyed "were willing to pay a premium for products and services that aligned with their values and lifestyle." These purpose-driven consumers are driving the beer industry as well.
As we head into 2022, younger consumers are calling on breweries to do more than just brew beer. They want to know what a company believes and how they're using their platform to push the industry forward.
Whether that's a business striving to brew only organic beer that's better for the environment, like Leashless Brewing.
Or one helping to unite rival gang members and reduce gun violence in a local community, like TRU Colors.
Perhaps it's a third providing a place of support and community for Veterans, like at Backwards Flag Brewing.
Or even those rewriting and reclaiming the narrative of Native American tribal history, custom, and traditions.
Whatever the exact purpose, people are looking for breweries and beverage companies that live their missions and values.
QR Codes and Contactless Menus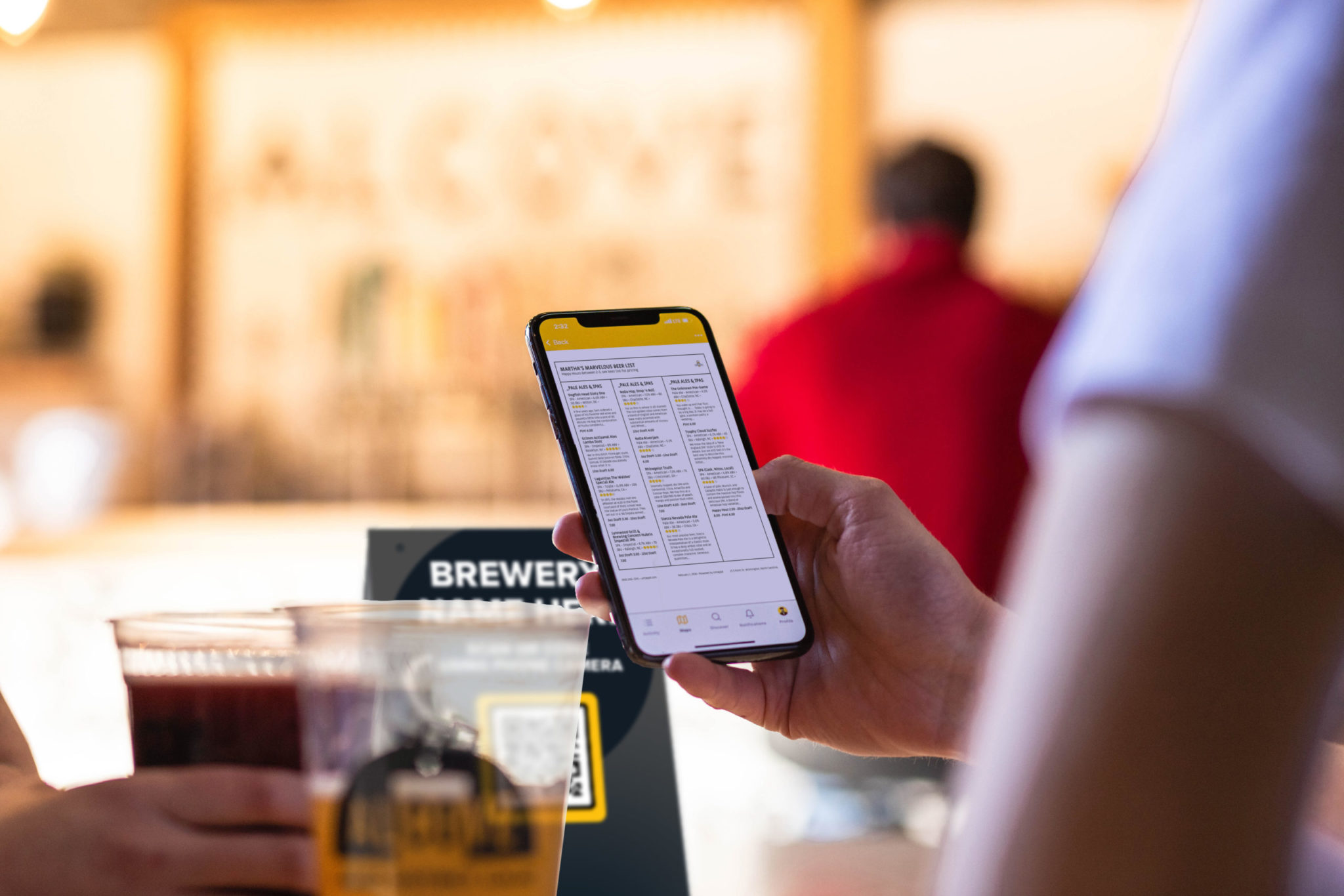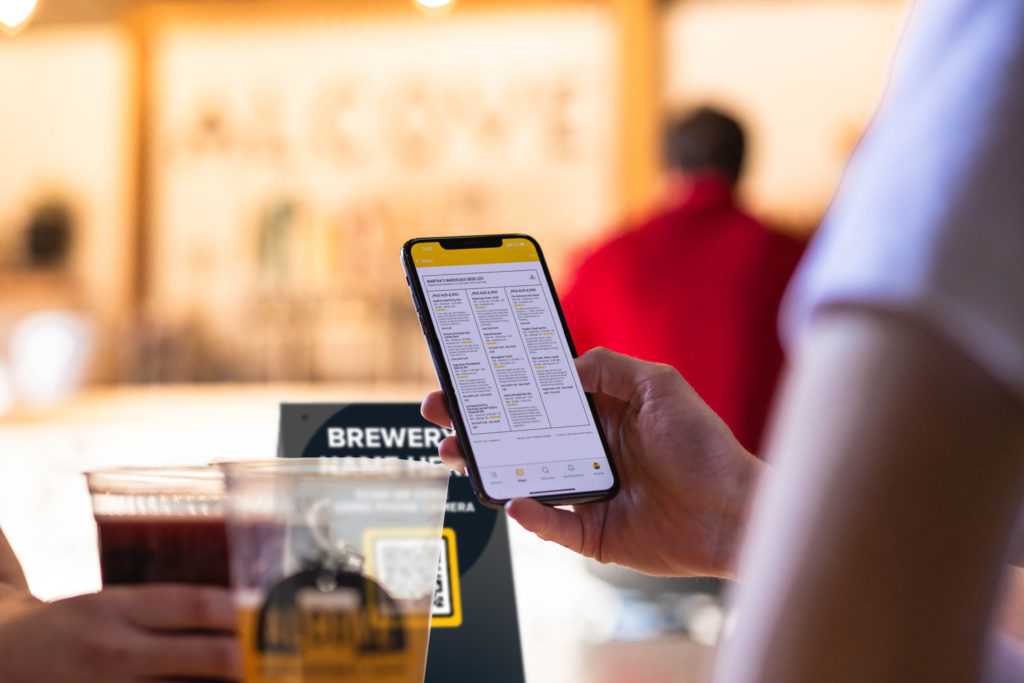 Over the past year, the experience of drinking in a taproom has changed. People wear masks, sit six feet apart, and often order their drinks through contactless menus or QR codes.
If you don't know, QR codes are those square graphics you scan through a device of your choice (usually a smartphone) to pull up a digital menu.
An increasing number of companies now offer this service, such as Untappd for Business. The B2B arm of the world's largest social networking app allows breweries and bars to create print, QR code, and digital menus.
"By scanning a QR code, any customer with a phone can pull up an Untappd menu to see the different offerings and what's available," says Alex Labonge, Enterprise Account Executive at Next Glass, the parent company of Untappd for Business.
Although many older drinkers lament the loss of physical menus, we couldn't be happier with the digital development. Contactless ordering and QR codes provide a safe, efficient way to display menus.
"You just print off the QR Code, put it on the table, and you're good to go," says Labonge, who has seen breweries and restaurants get creative with how they display their QR codes.
We expect businesses to continue to innovate with how they display their contactless menus well in to 2022.
E-Commerce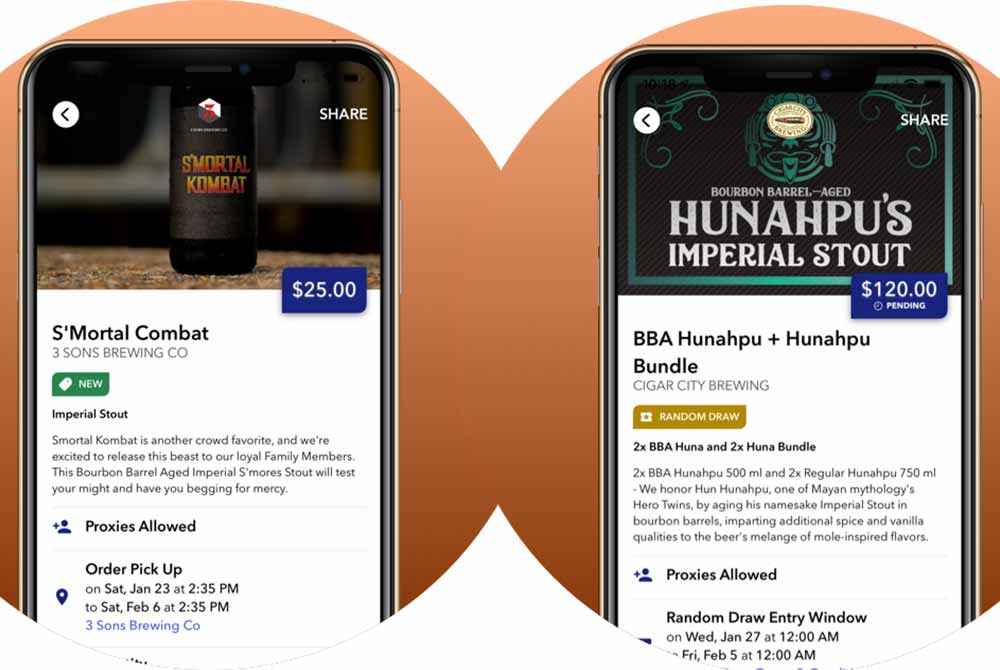 Undoubtedly, the pandemic shifted how we bought beer online, whether through a brewery's e-commerce platform or third party apps like Oznr, Drizly, and Tavour.
In fact, according to IWSR, fifty-four percent of U.S. consumers reported making their first online alcohol purchase during the pandemic. According to a new report from Rabobank beverages analyst Bourcard Nesin overall online sales of alcohol have increased 131 percent since 2019.
Platforms such as Oznr, an online craft beverage marketplace, noticed an effect on its bottom line.
"Prior to COVID, we were still trying to convince people to sell online," said Eric Thelen, Co-Founder of Oznr. "Now, my parents are better at ordering Costco for pickup curbside than I am."
Across the board, analysts predict that online alcohol shopping and delivery is here to stay.
"It's important for the industry to keep the pedal to the metal on e-commerce," says Thelen. "Business owners need to be cognizant that just because they want to go back to the way things worked before doesn't mean that they actually will… If you don't have a strategy for e-commerce, your business will be left holding the bag."
The Continued Domination of IPAs
Unsurprisingly, IPAs, DIPAs, and hazy IPAs are still the most popular beer styles in America.
In its yearly round-up of data called Year in Beer, Untappd reported that the style "IPA – American" topped the charts with over 7.2 million global check-ins in 2021, followed closely by "IPA – New England" (6.1 million global check-ins), and "IPA – Imperial / Double" (4.1 million global check-ins).
At a high level, the entire IPA category dominates consumer preferences. But break the data down further and you'll see an interesting story.
According to the Brewers Association, scan data from the IRI Group (52 weeks ending August, 15, 2021) showed that American IPA as a category actually lost a share point to its cousins New England-style IPAs and Imperial IPAs in 2021. As Bart Watson writes, "There has been a sea shift in IPA growth… A few years ago hazy, imperial, and American were all growing. Last year, it was just hazy and imperial."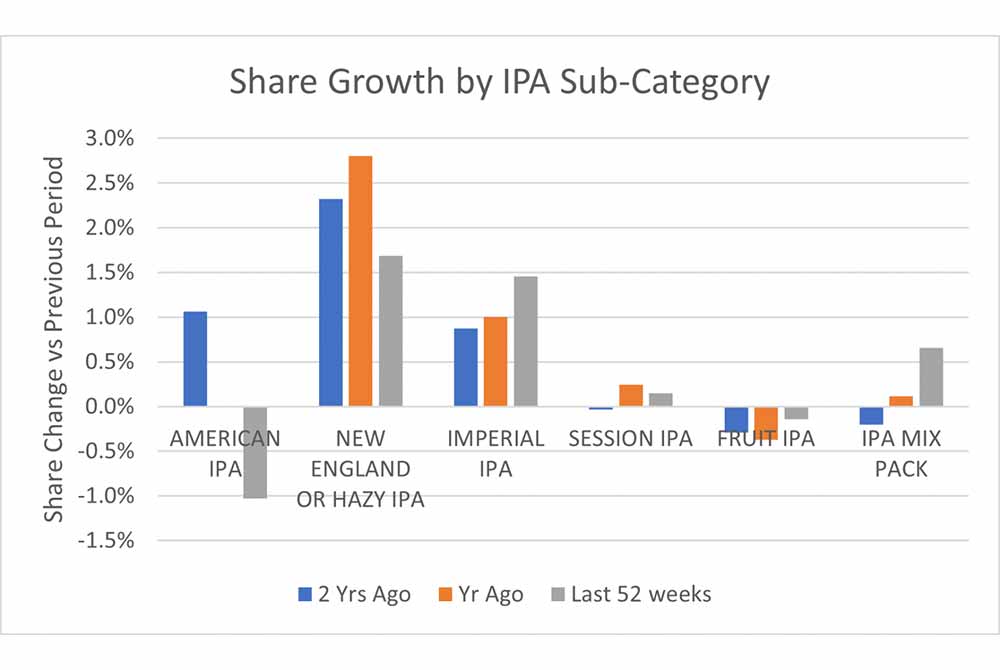 A large part of the growth of hazy beer could be attributed to big breweries that have recently thrown their hats into the ring. Over the years, New England-style IPAs earned their reputation for being trendy, turbid beers synonymous with the word "fresh." But now breweries like Sierra Nevada, Rogue, Bell's, and Samuel Adams have all made shelf-stable IPAs that are readily available in stores nationwide.
In 2022, expect the haze craze to swell.
But Beer That Tastes Like Beer Is Making a Comeback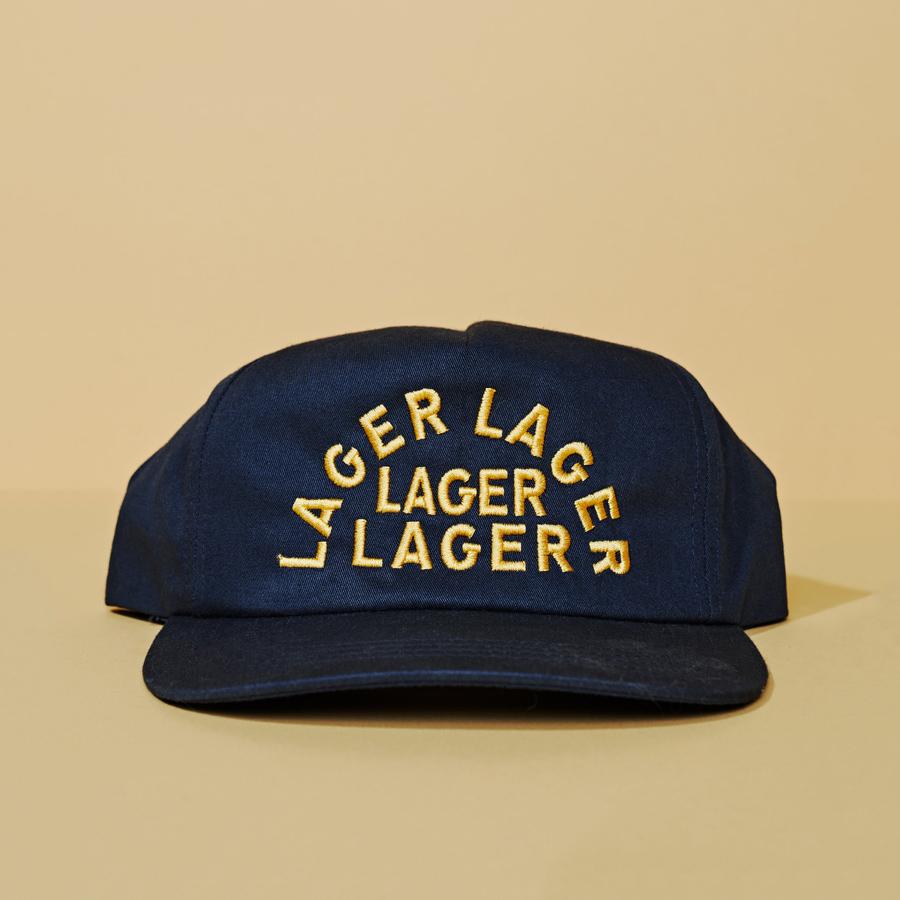 For too long, lagers have been associated with mass-produced American light beers such as Bud Light, Miller Light, and Coors Light. But craft brewers have been reclaiming the space, producing excellent versions of the lighter, usually lower-ABV, beer style while often using local, craft ingredients.
For instance, New Belgium's Old Tuffy light lager uses craft malt from Riverbend Malt House in Asheville, NC.
Or Charles Towne Fermentory's Yacht Party. We also love Night Shift's Nite Lite, an easy-sipping craft light lager the Massachusetts-based brewery released a few years ago.
Beyond American light lagers, other lager styles have also seen a rise in popularity.
For the first time in at least two years, a lager cracked the top ten beer styles on Untappd based on global check-ins. The "Pilsner – Other" category gained over one million check-ins on the world's largest social networking beer app in 2021.
TL;DR — breweries are making incredible craft lagers.
When it comes to beer trends, we personally (and perhaps selfishly), hope this one is here to stay.
NA? Here To Stay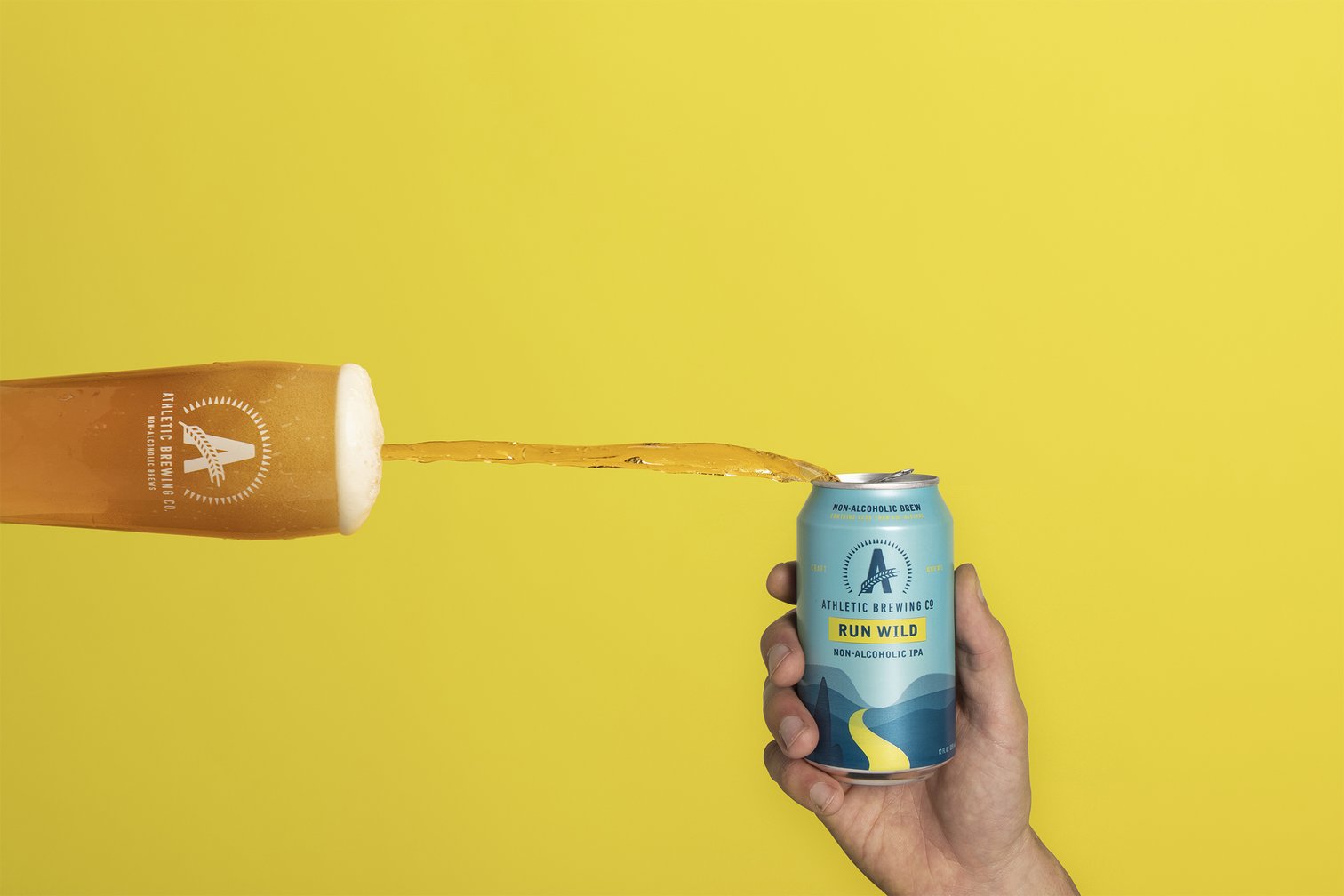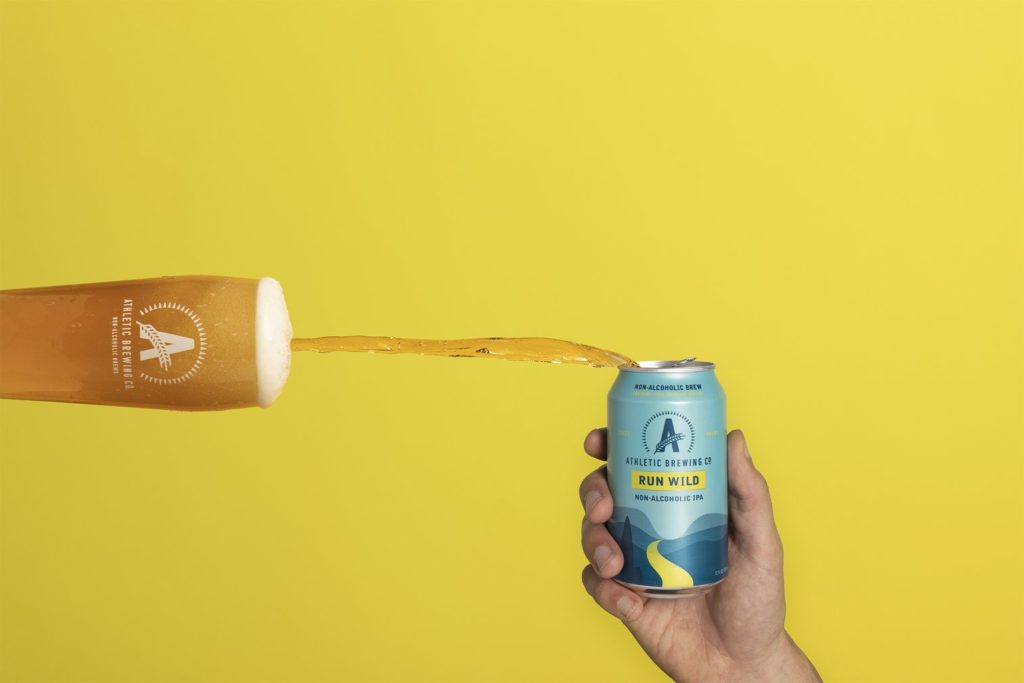 The global pandemic put health first in the minds of many consumers. And according to the third annual BevAlc Insights by Drizly Retail Report, non-alcoholic (NA) products are up 120 percent on Drizly since 2020.
In the past, non-alcoholic beer has had a bad reputation for poor taste or a general lack of flavor. But the market has seen growth from fully NA brands producing flavorful NA beers. For instance, Athletic Brewing Co..
Or Rescue Club, which we named one of our best new breweries of the year.
Additionally, major established brands like Dogfish Head and Boston Beer Co. have crafted their own NA beers.
"The biggest trend we are seeing right now is the increase in popularity of 'better-for-you' offerings," says Sam Calagione, founder of Dogfish Head, in a Beverage Dynamics article. "In the last five years, we have seen more and more craft beer lovers — especially those Millennial drinkers — searching for lighter, more sessionable products that seamlessly fit into their active lifestyles."
Last year, Dogfish Head released Lemon Quest, a non-alcoholic wheat beer with lemon puree, blueberry juice, acai berries, monk fruit extract, and sea salt.
Similarly, at the end of 2020, Sam Adams' launched a NA beer called Just the Haze NEIPA.
"We're defying the expectations and preconceived notions that come with yesterday's nonalcoholic beer," says Jim Koch, founder of Boston Beer Company. "We see Just the Haze as fitting into a beer drinker's life as a pacer beer, not sacrificing flavor or experience during a beer-drinking occasion."
Non-alcoholic beers are in their infancy in the U.S., but as far as beer trends go, we predict this one to post gains this year, especially with Dry January right around the corner.
Will Craft Hard Seltzer Soar or Slump?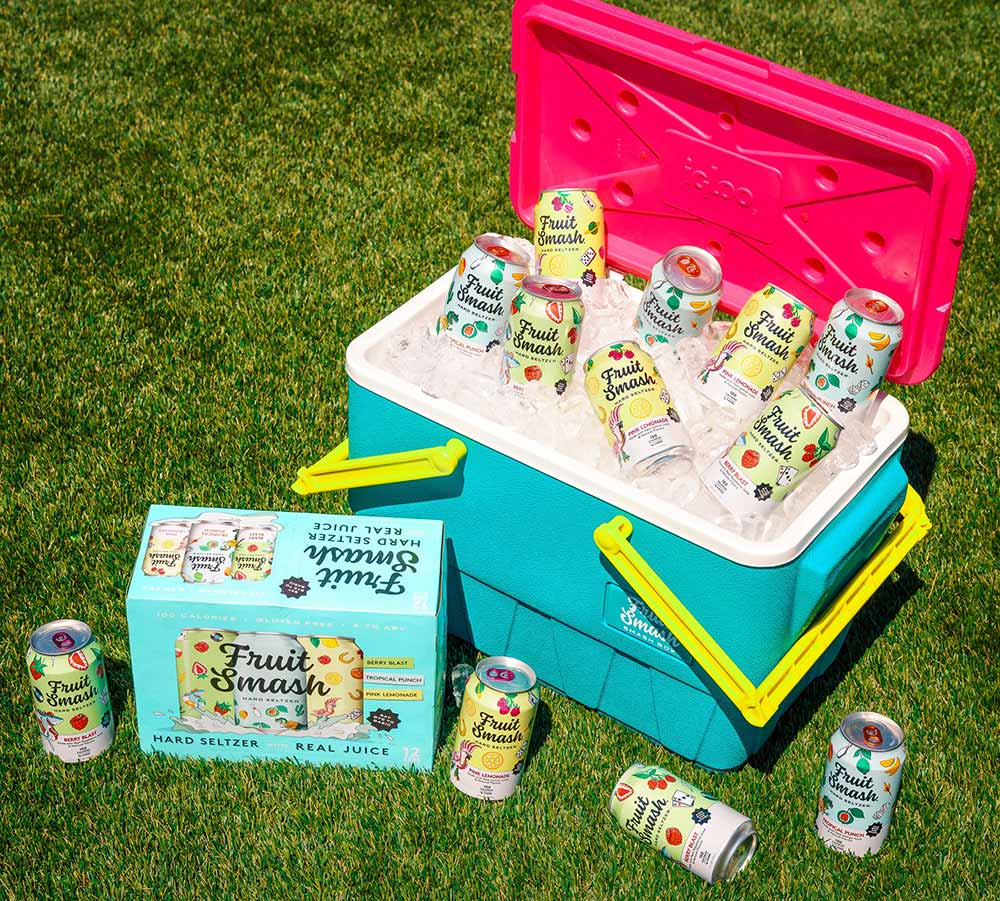 Last year was an interesting one for craft seltzer. As 2021 started, analysts predicted hard seltzer to be an important trend. And for good reason. In 2020, Drizly reported that hard seltzer accounted for twenty-one percent of all its beer category sales, led by robust sales of top-selling brands such as White Claw and Truly.
Similarly, in 2020 Half Time Beverage Co-Founder Jason Daniels noted that, "We were selling more White Claw in the summer than Coors and Bud Light combined."
The buzziness of hard seltzers and seasonal performance led to predictions that sales would explode in the summer of 2021.
But despite all the hype, some major craft hard seltzer producers saw slowing sales. Big brands like Truly reporting lower-than-expected second quarter earnings. In fact, Data from Bloomberg Intelligence showed that hard seltzer sales slowed to about thirty percent by July 2021, down from 165 percent in 2020.
Still, according to data from NielsenIQ, hard seltzer ended the year as a $4.5 billion dollar market. Most of this is due to new brands and packages.
For instance, on March 1st, 2021, New Belgium launched its Fruit Smash hard seltzers.
"Fruit Smash might be 'better for you' but it's not boring," says Steve Fechheimer, CEO at New Belgium Brewing. "Through edgy, creative, bold, and colorful packaging and an irreverent brand tone, we think Fruit Smash can shake up the seltzer category."
Fueled by new brands, we expect hard seltzer to be amongst the big beer trends of 2022.