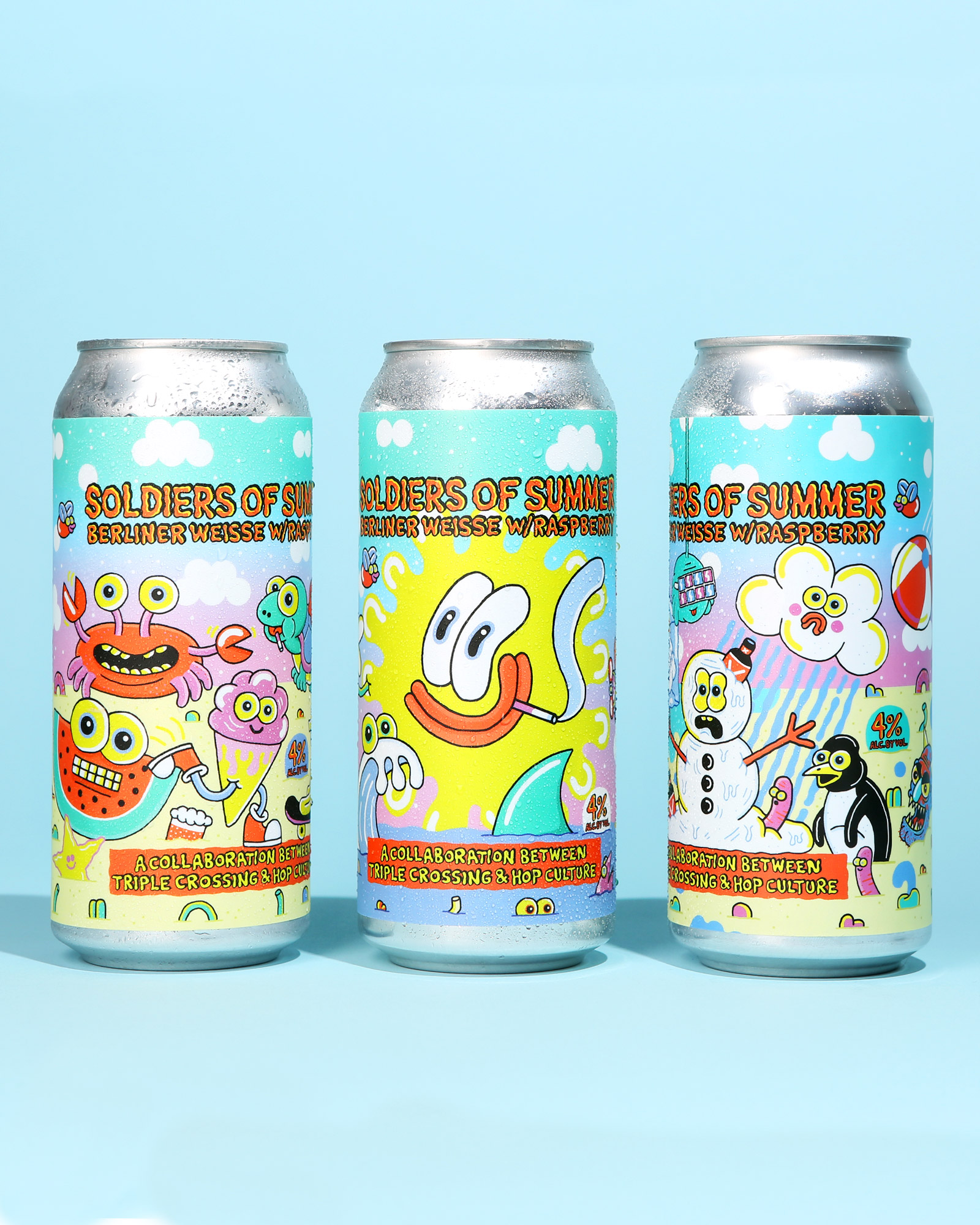 Editor's Note:
Beer list is subject to change.
We're only a few days away from the Juicy Brews Summer Craft Beer Invitational (woo!). If you still haven't gotten your tickets (boo!) click here for General Admission, Designated Driver, and VIP package add-ons. We're so excited to bring the Juicy Brews Festival to Richmond, one of our favorite beer cities in the country.
This go 'round, we collaborated with Triple Crossing Brewery on Soldiers of Summer, a Berliner Weisse with Raspberry, and we'll be releasing the beer as well as some exclusive glassware at Triple Crossing's Fulton location starting at noon on Friday, June 8. Then, we'll be hosting a 45-minute yoga class on June 9 taught by Amie DiTomasso from Epic Yoga in Washington, D.C. at Hardywood Park in Richmond. Enjoy a beer while you stretch through yoga poses and then munch on some delicious brunch provided by RVA food trucks. Tickets are still available.
And, of course, join us for Juicy Brews Summer Craft Beer Invitational, our biggest fest yet. We'll have exclusive festival merch, delicious food, very danceable tunes, and maybe popsicles… Check the list below to see all the beer being poured at the festival, or check out the Juicy Brews Summer Invitational Untappd page.
Aslin Beer Company
Herndon, VA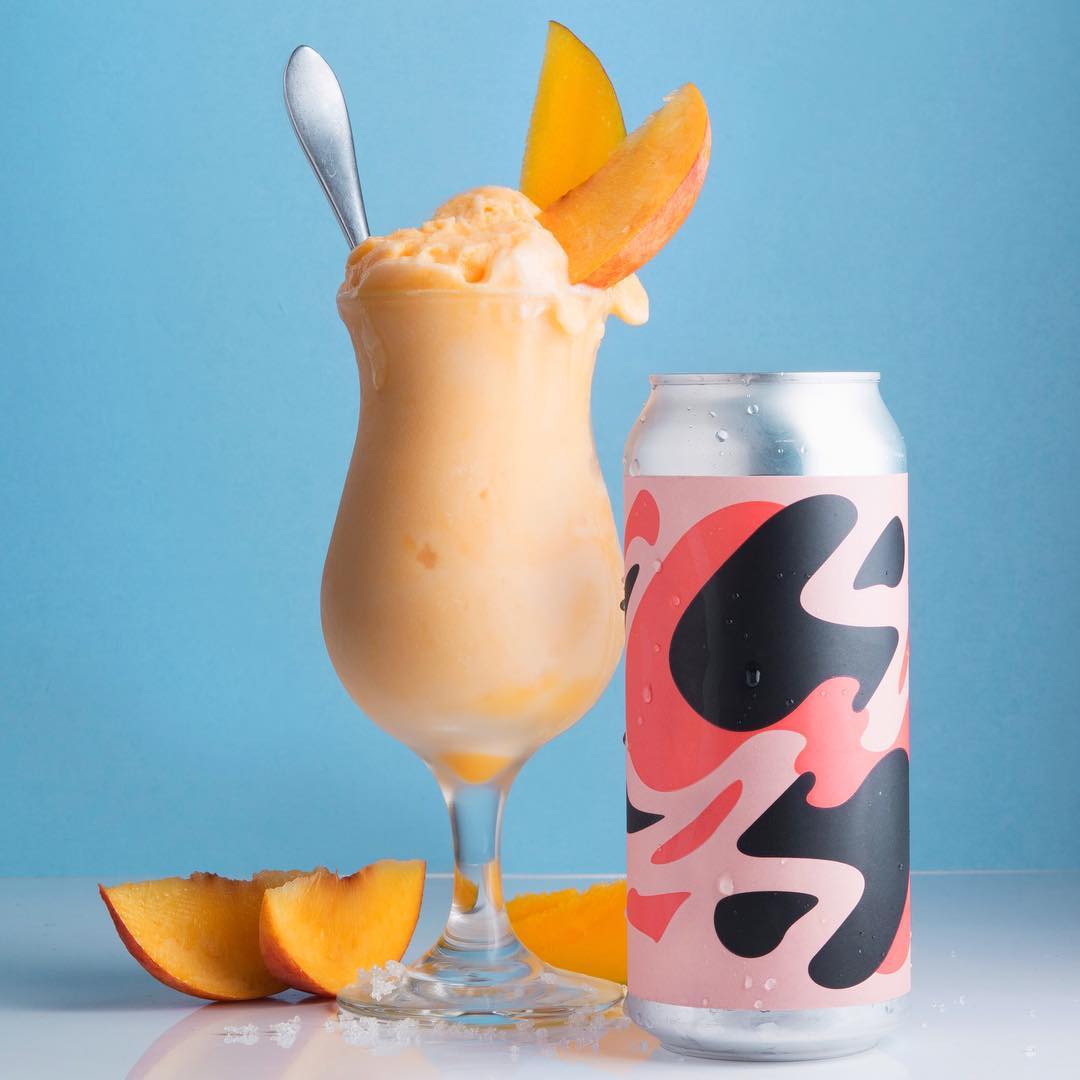 Southern Hospitality
Sour, TBD ABV
Southern Hospitality is a Sour Ale with Mint, Lime, and Juniper.
Sorbet
IPA, 6.5% ABV
Sorbet is an IPA with Peaches, Mango, Vanilla, and Milk Sugar.
Barreled Souls Brewing
Saco, ME
Space Gose
Gose, 4.9% ABV
Space Gose is a variation on a traditional Leipziger Gose, a tart and slightly sour ale made with 80 percent wheat malt and accented with coriander, Maine sea salt, and lemon zest.
Wynwood Walls
Sour, 4.5% ABV
Inspired by Barreled Souls' 2018 trip to Wakefest Miami, this tart ale is fermented on coconut, pineapple, and mango.
Peanut Butter Stay Puft
Imperial Stout, 10.9% ABV
Peanut Butter Stay Puft is an Imperial Stout with marshmallow, graham cracker, and peanut butter.
Stay Puft
Imperial Stout, 10.9% ABV
Stay Puft is an Imperial Stout made with roasted marshmallows and graham crackers. You'll get Chocolate, cotton candy, and vanilla aromatics with flavors of charred marshmallow and dark chocolate. A collaboration between Barreled Souls and Slab Sicilian Streetfood.
Bond Brothers Beer Company
Cary, NC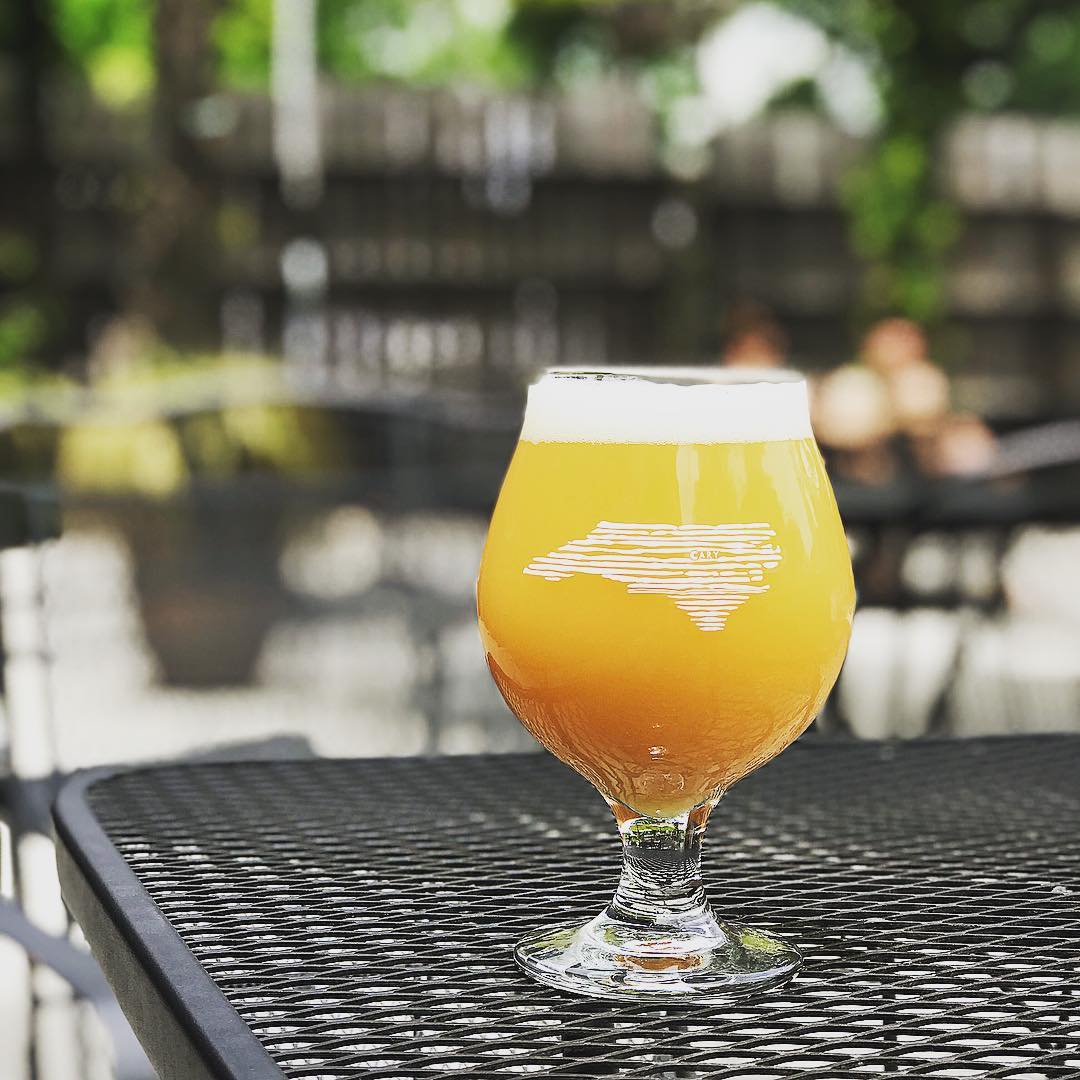 Long Draw
DIPA, 8.2% ABV
Long Draw is a DIPA with Simcoe and Vic Secret hops.
Double Fruitcup Sorcery
Sour, 4.8% ABV
Double Fruitcup Sorcery is an American Kettle Sour with Cherries, Guava, Strawberry, and Apricot.
Burley Oak Brewing Company
Berlin, MD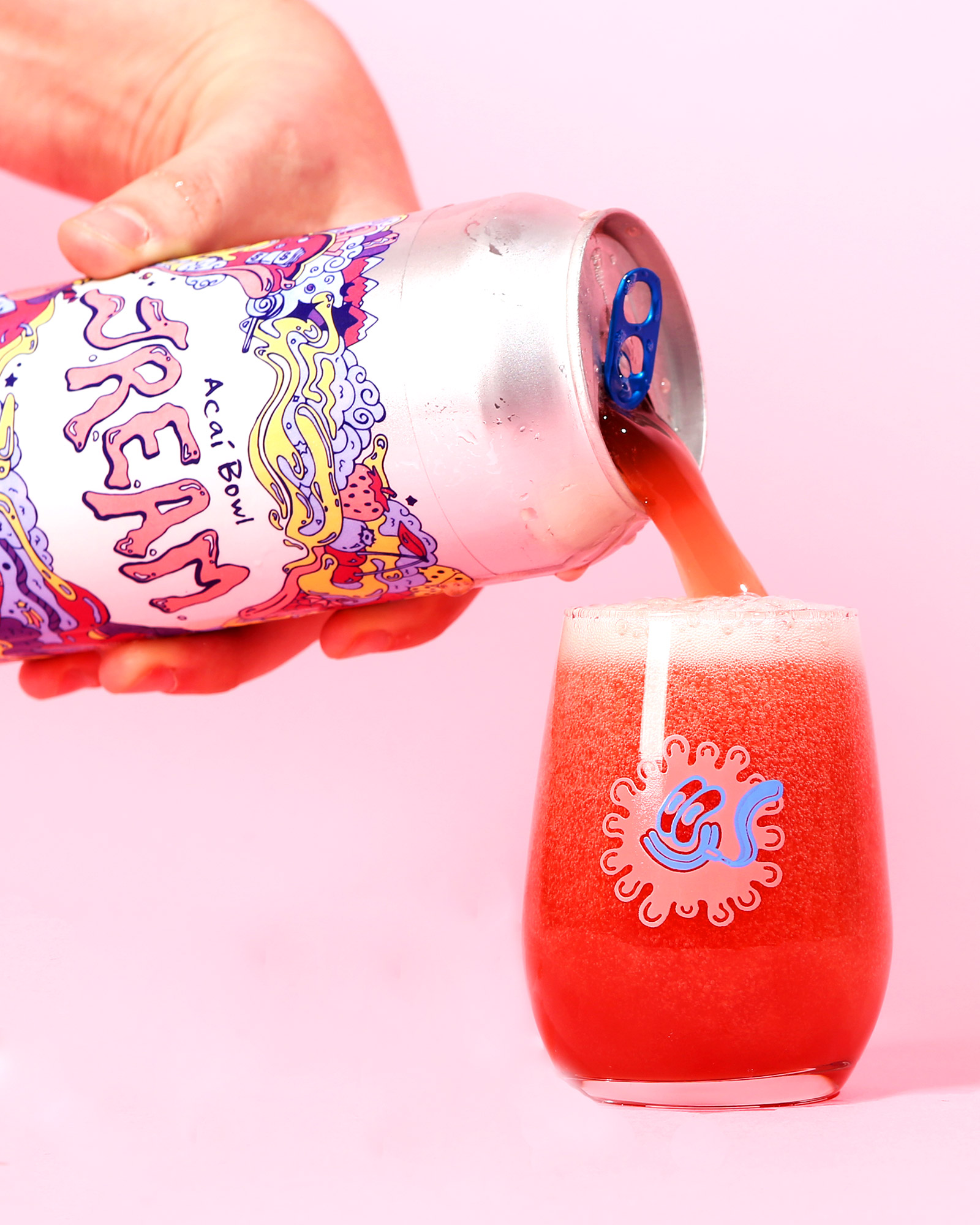 Açaí Bowl J.R.E.A.M.
Sour, 4.8% ABV
Tons of Blueberries, Strawberries, Açaí, and Banana in this one. Burley Oak added a small amount of cinnamon and brown sugar to replicate the taste of granola in their ever constant search for flavors from the culinary world.
Piña Colada J.R.E.A.M.
Sour, 4.8% ABV
Inspired by the tiki drinks of summer, Piña Colada J.R.E.A.M. is a fruited sour with lactose.
Symbology
IPA, 6.5% ABV
Sympology is an IPA Triple Dry-Hopped with Galaxy and Cashmere.
Brewery Bhavana
Cary, NC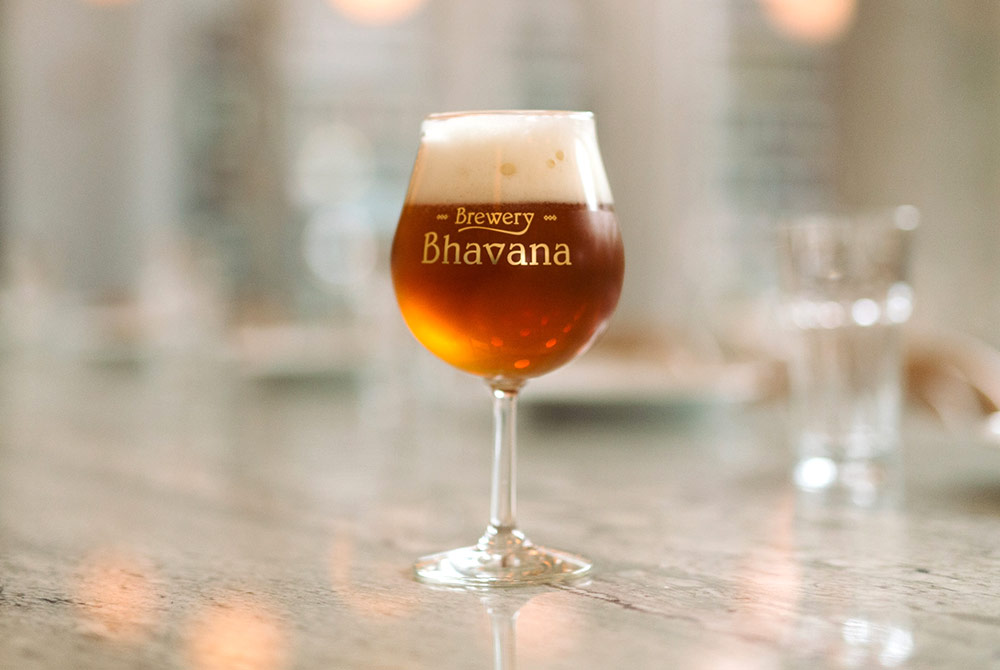 Grove
DIPA, 8% ABV
Grove is a sunny and citrusy Double IPA.
Piglette
Grisette, 3.8% ABV
Piglette is a tart and funky Belgian Table Beer with Brett & sour cultures.
Brix City Brewing
Little Ferry, NJ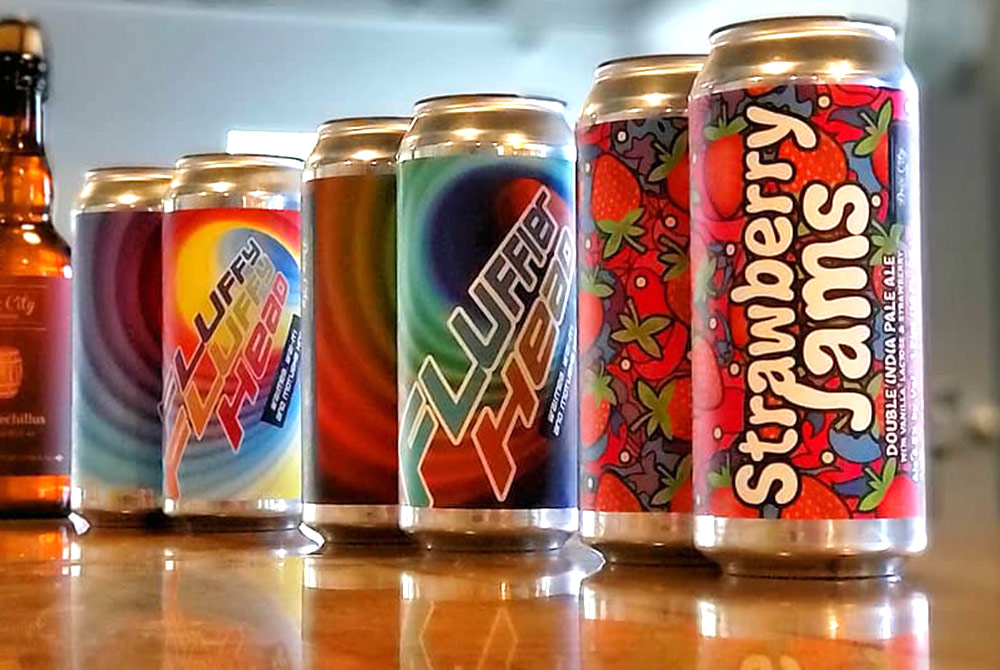 Strawberry Jams
Milkshake-style DIPA, 6.5%
This is Brix City's variant of Tasty Jams; it's double dry hopped with Citra and Mosaic, then conditioned on fresh strawberry puree, lactose, and a hint of Vanilla.
Fluffier Head
DIPA, 8.5% ABV
Fluffier Head is a DIPA hopped with Wai-iti, Motueka, and Waimea hops.
Casa Agria Specialty Ales
Oxnard, CA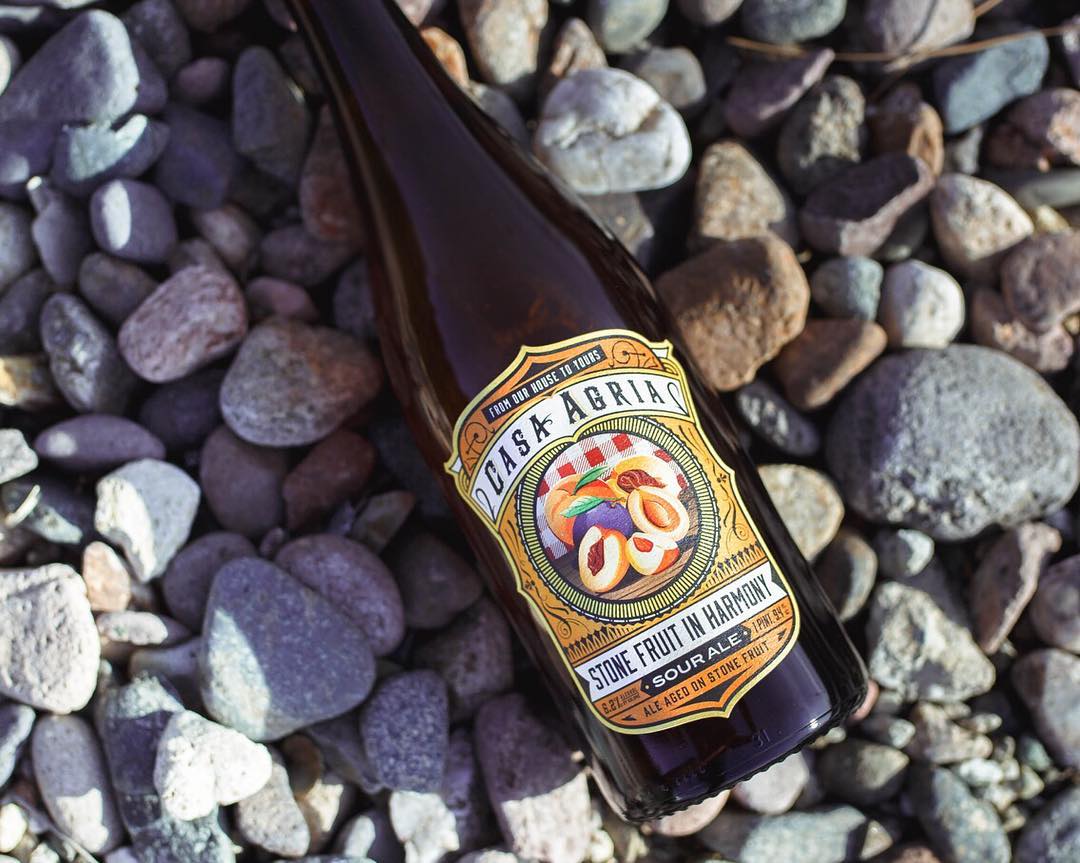 Boysenberry Spread
Sour, 6.3% ABV
Jammy foeder-aged golden sour re-fermented on Boysenberries. At packaging, it's blended with additional foeder golden sour and Casa Agria's native cultured wild ale to add an expression of funk to the big berry taste.
Guava Fresca
Saison, 6% ABV
Guava Fresca is a variation of Casa Agria's house beer, Agria de la Casa, specifically made for the CASA Bottle Membership Club. Agria de la Casa is brewed with oats, rye, and spelt and is mix-fermented with a blend of Saccharomyces, Brettanomyces, and bacteria before being oak aged. Guava Fresca is pulled straight from the foeder, gently dry-hopped with Nelson Sauvin, and conditioned with Guava Nectar. Inspired by the Aguas Frescas drinks of Mexico and Central America, this beer combines the fresh tropical fruit flavors and aromas of pink guava with the dry and refreshing acidity from the unblended Agria de la Casa.
Stone Fruit in Harmony
Sour, 6.2% ABV
Stone Fruit in Harmony is a barrel aged and mix-fermented blend of Saison and Golden Sour aged on a harmonious blend of peaches, plums, and nectarines.
Casita Cerveceria
Fountain, NC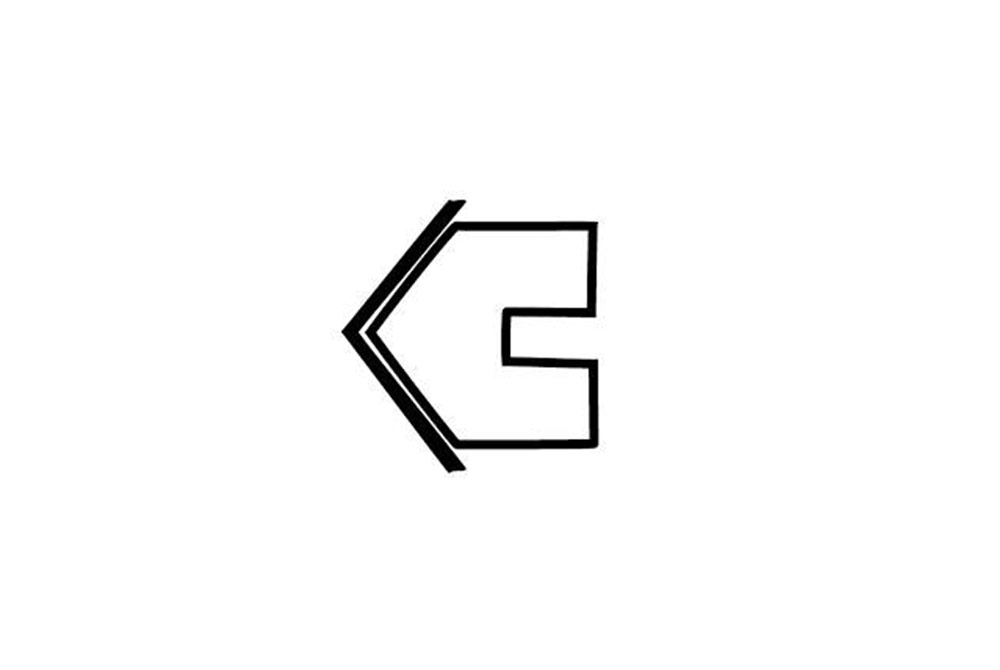 Kingdom of Clouds
DIPA, 8% ABV
Kingdom of Clouds is a DIPA hopped with Simcoe, Equinox, Citra, and Amarillo and brewed with wheat, oats, and lactose.
TTYL (Collab w/ Trophy Brewing Company)
Triple IPA, 10% ABV
TTYL is a Triple IPA brewed with Oats and hopped with Simcoe and Galaxy. It's a collaboration beer with Trophy Brewing Co. from Raleigh, North Carolina.
Cellador Ales
North Hills, CA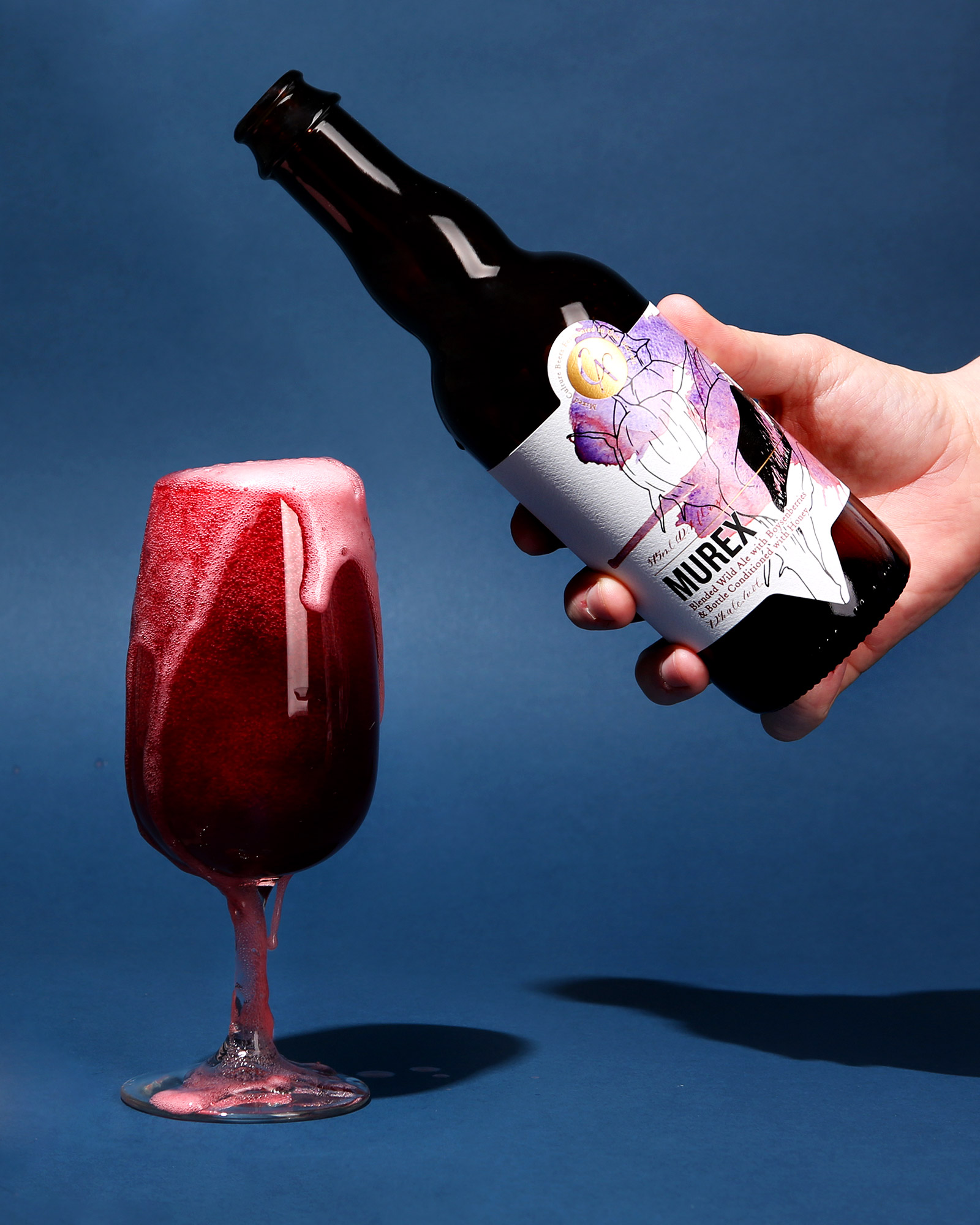 The Gutless Wonder
Wild Ale, 7.4% ABV
The Gutless Wonder is a blended wild ale fruited twice with Boysenberries and Marionberries.
Carrot King (Collab w/ Hop Culture)
Lambic, 6% ABV
Lambic-inspired sour bottle conditioned with carrot juice from Weisser Farms. This beer is a collaboration with Hop Culture.
Pear Saison
Saison, 5% ABV
This beer is a blend of barrel-aged saisons with Asian pears & bottle conditioned with honey.
Charles Towne Fermentory
Charleston, SC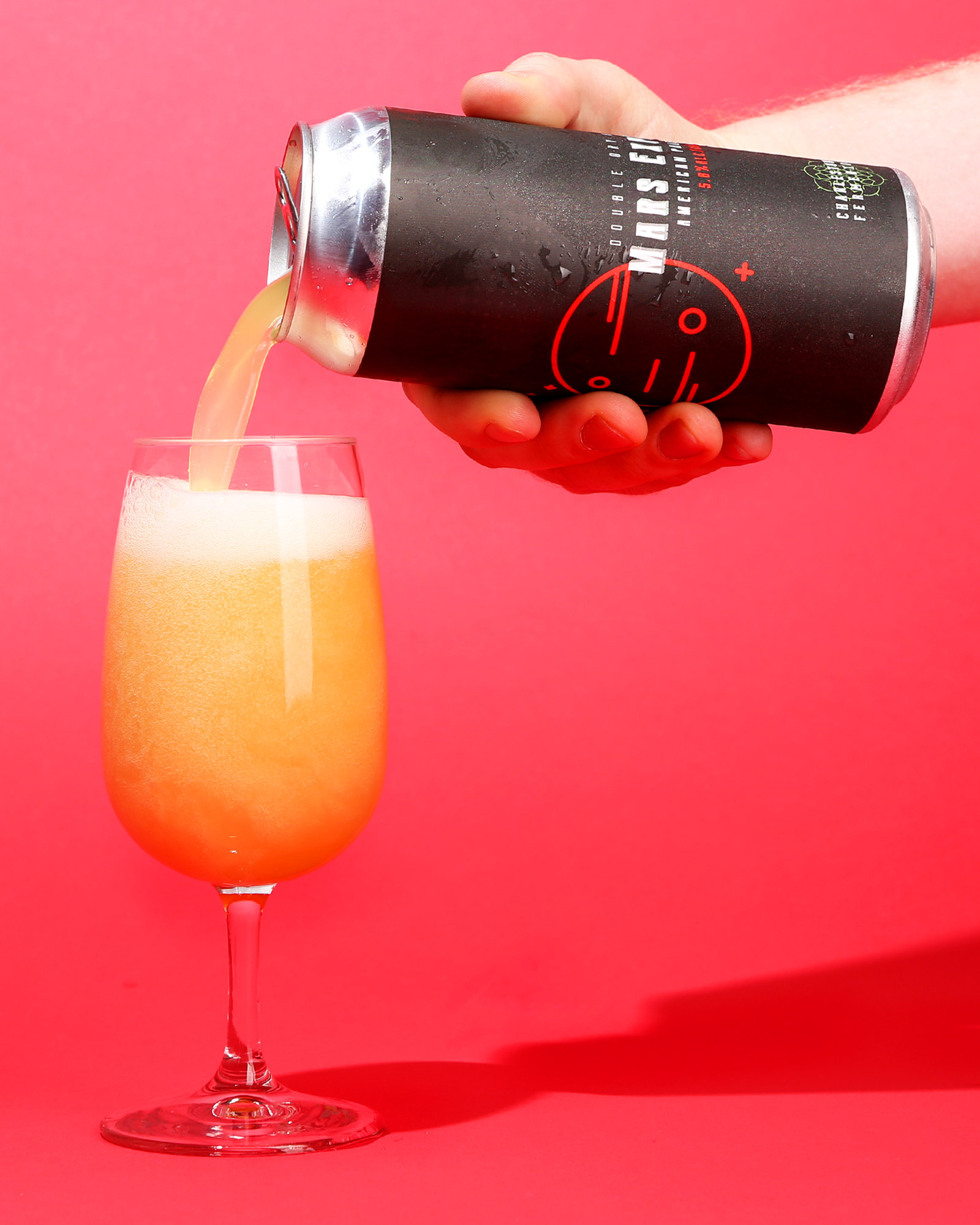 La Vida Gose #4 (Tangerine & Blood Orange)
Gose, 4.2% ABV
La Vida Gose is a gose with tangerine & blood orange.
Extra Sunny
DIPA, 8.2% ABV
Extra Sunny is an amplified take on Charles Towne's Sungazer IPA.
Commonwealth Brewing
Virginia Beach, VA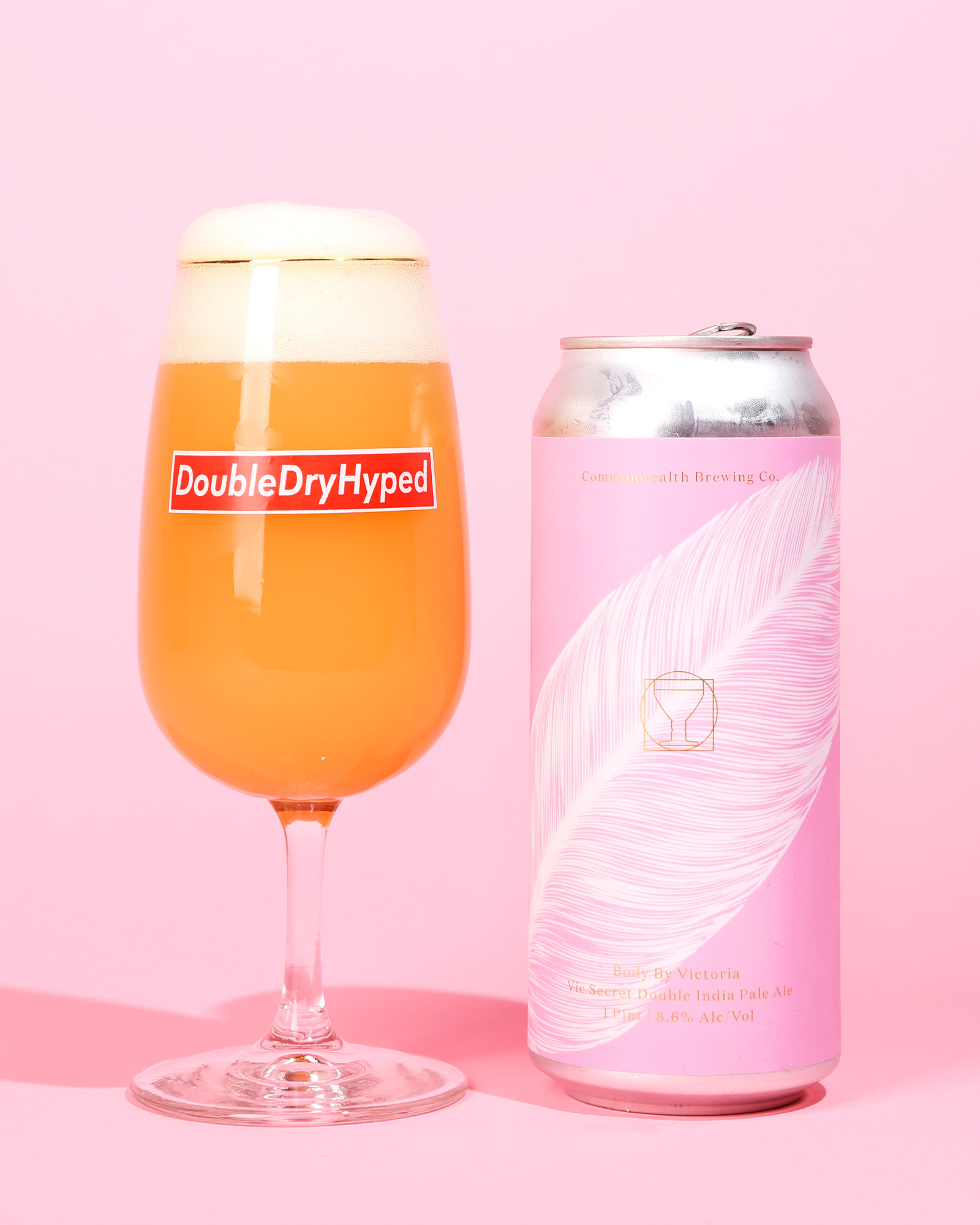 Tinta Rosa
Sangria Gosé, 5.4% ABV
Tinta Rosa is a sangria-inspired Gose Ale made with pomegranate, plum, raspberry, and oranges.
Old School / New Skool Vibez
IPA, 7.3% ABV
This beer is a DIPA made with Cascade, Galaxy, and Citra hops.
Bizango
Triple IPA, 10% ABV
Aureole
Pilsner, 5.4% ABV
Aureole is a Lager made with Belgian pale malt and Czech and Styrian hops.
Dancing Gnome Beer
Pittsburgh, PA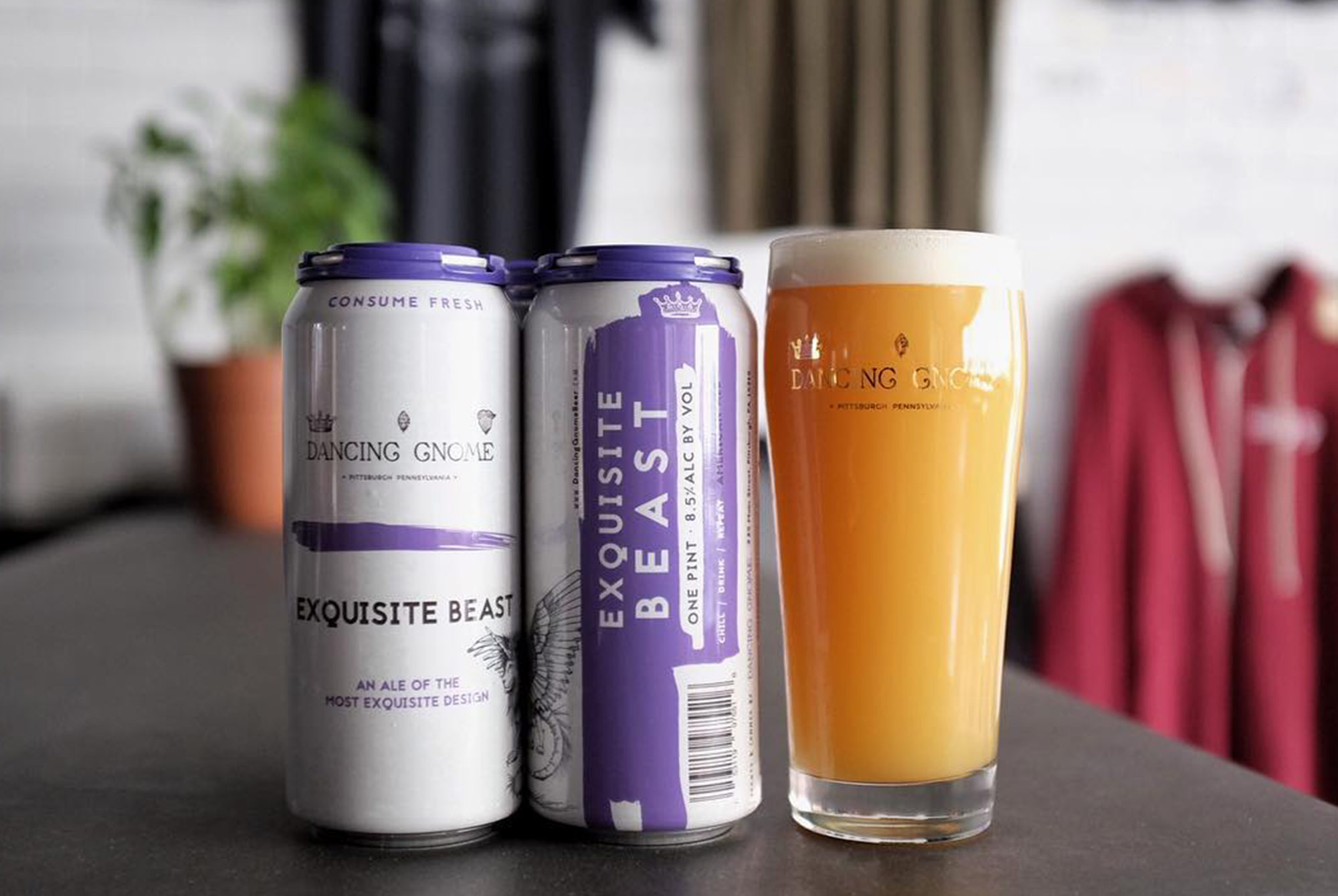 Speedwell
DIPA, 8.5% ABV
Speedwell is a DIPA with Nelson, Citra, Amarillo, and Mosaic hops.
Lustra
Pale Ale, 5.8% ABV
Lustra is a Pale ale hopped with Citra and Amarillo hops.
District 96 Beer Factory
New City, NY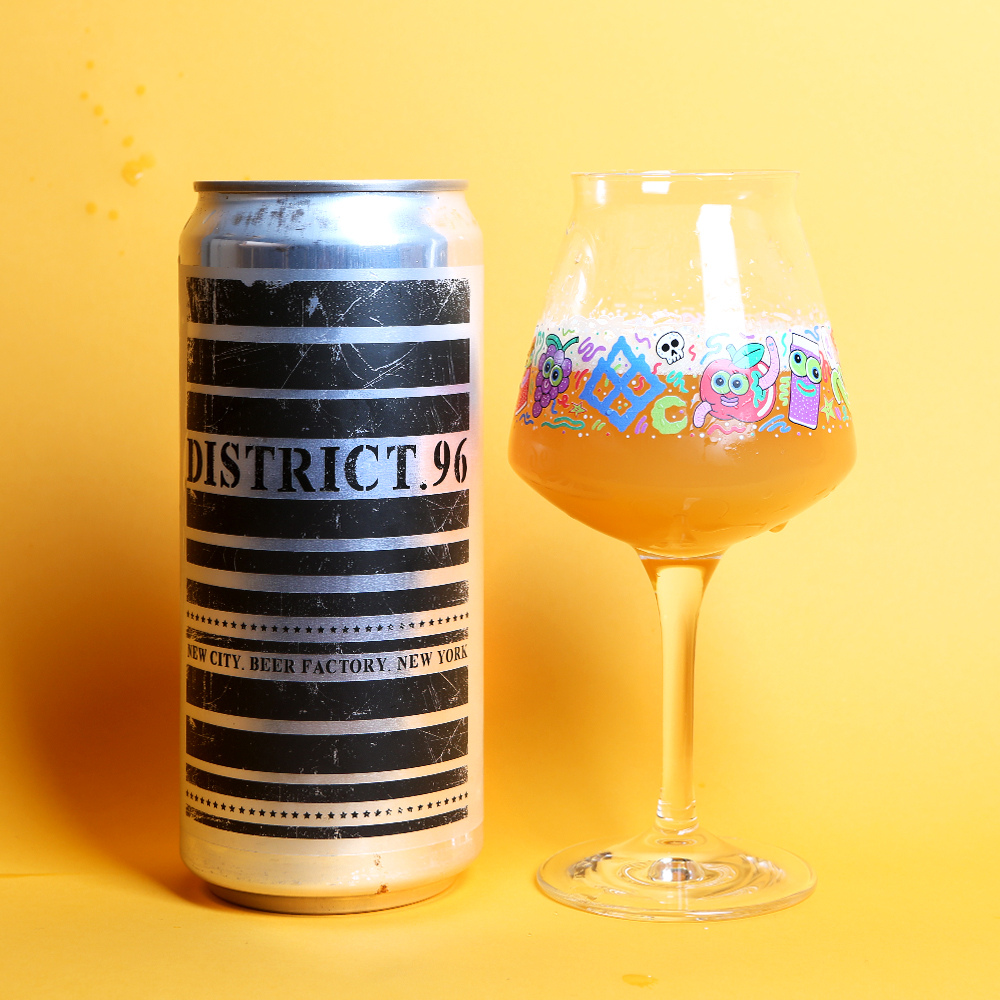 M.O.A.B.
DIPA, 8.0%
M.O.A.B is a juicy, crushable DIPA with notes of passion fruit, pineapple, and mango. It has a creamy, soft finish.
Sexual Relations
IPA, 6.5% ABV
Sexual Relations is an IPA hopped with Galaxy Hops.
Foam Brewers
Burlington, VT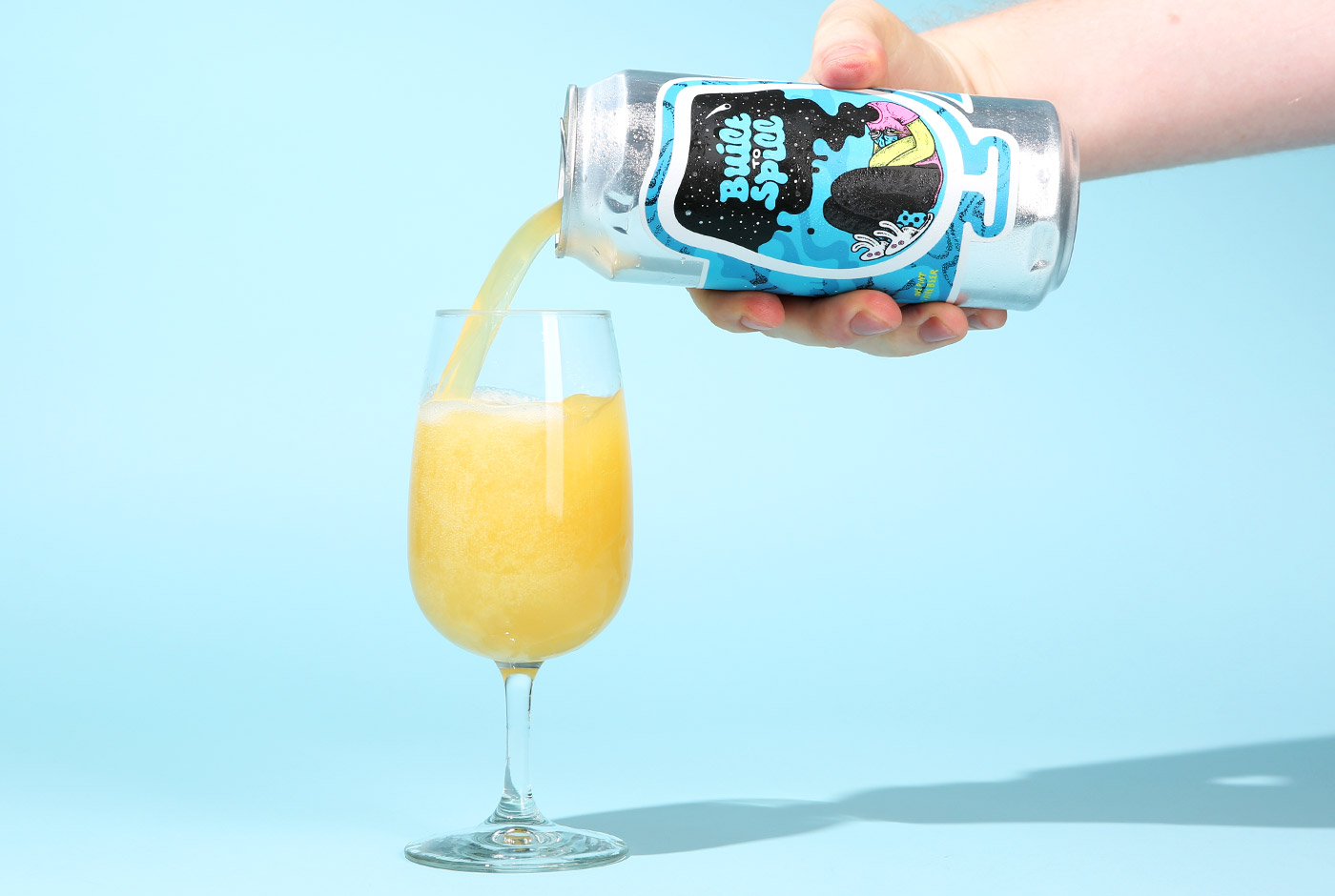 Built to Spill
DIPA, 8% ABV
Built To Spill is a DIPA with notes of citrus, pineapple, and tangerine.
Dance Yrself Clean
Sour, 7% ABV
Dance Yrself Clean is a sour ale brewed with lactose and conditioned with pineapple, coconut, and lime zest.
Hardywood Park Craft Brewery
Richmond, VA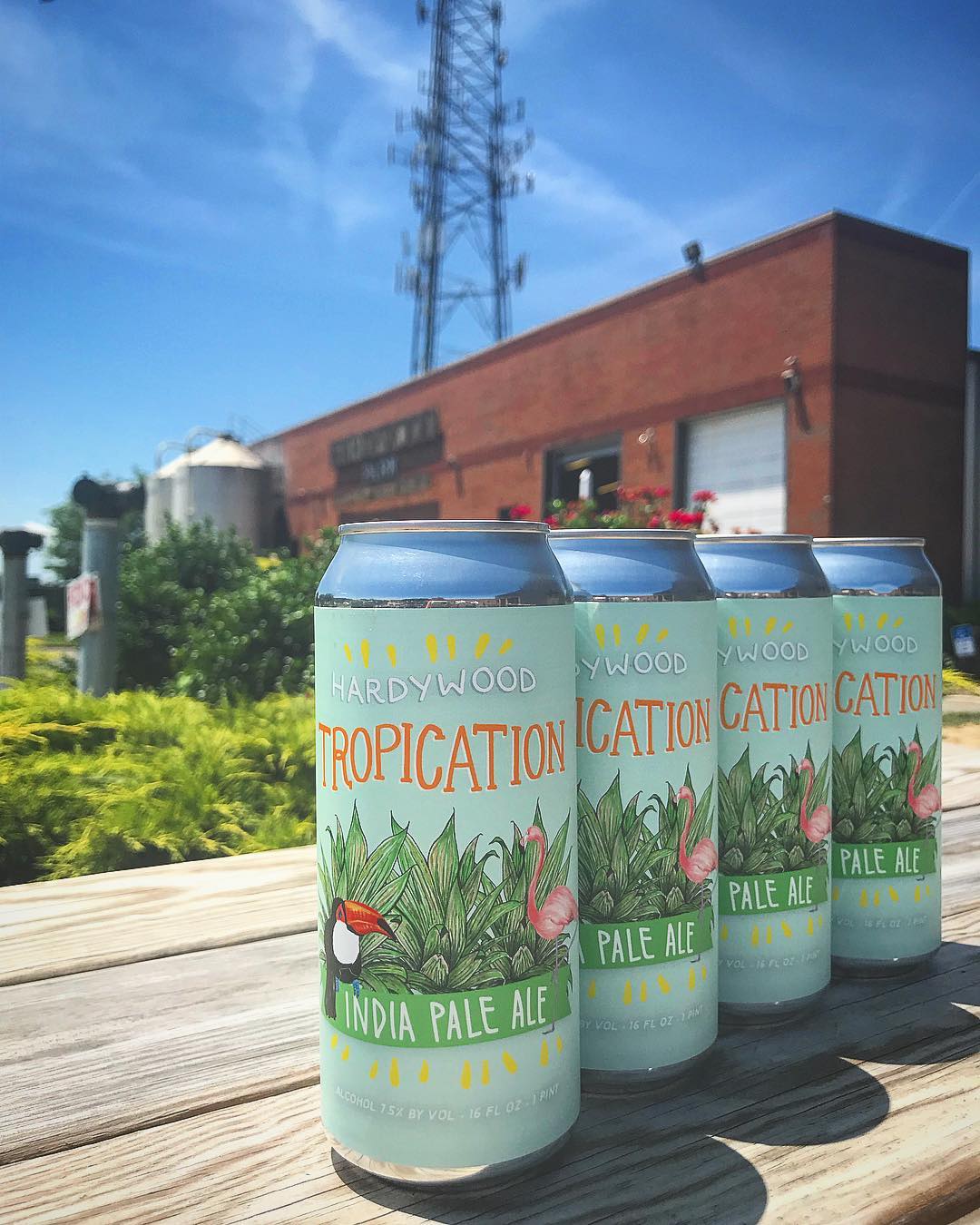 Tropication 2.0
IPA, 7.5% ABV
Heaps of Mosaic and Nelson Sauvin hops send a wave of tropical fruit aromatics that burst on the palate with notes of passion fruit, lychee, mango, pineapple, and lime. Smooth, bright and super juicy, Tropication is an exotic escape from the daily grind.
Plumberry Berliner Weisse
Berliner Weisse, 3.5% ABV
This beer is a traditional Berliner Weisse with Apricots, Plums, and Blackberries (Contains Lactose).
Hoof Hearted Brewery and Kitchen
Columbus, OH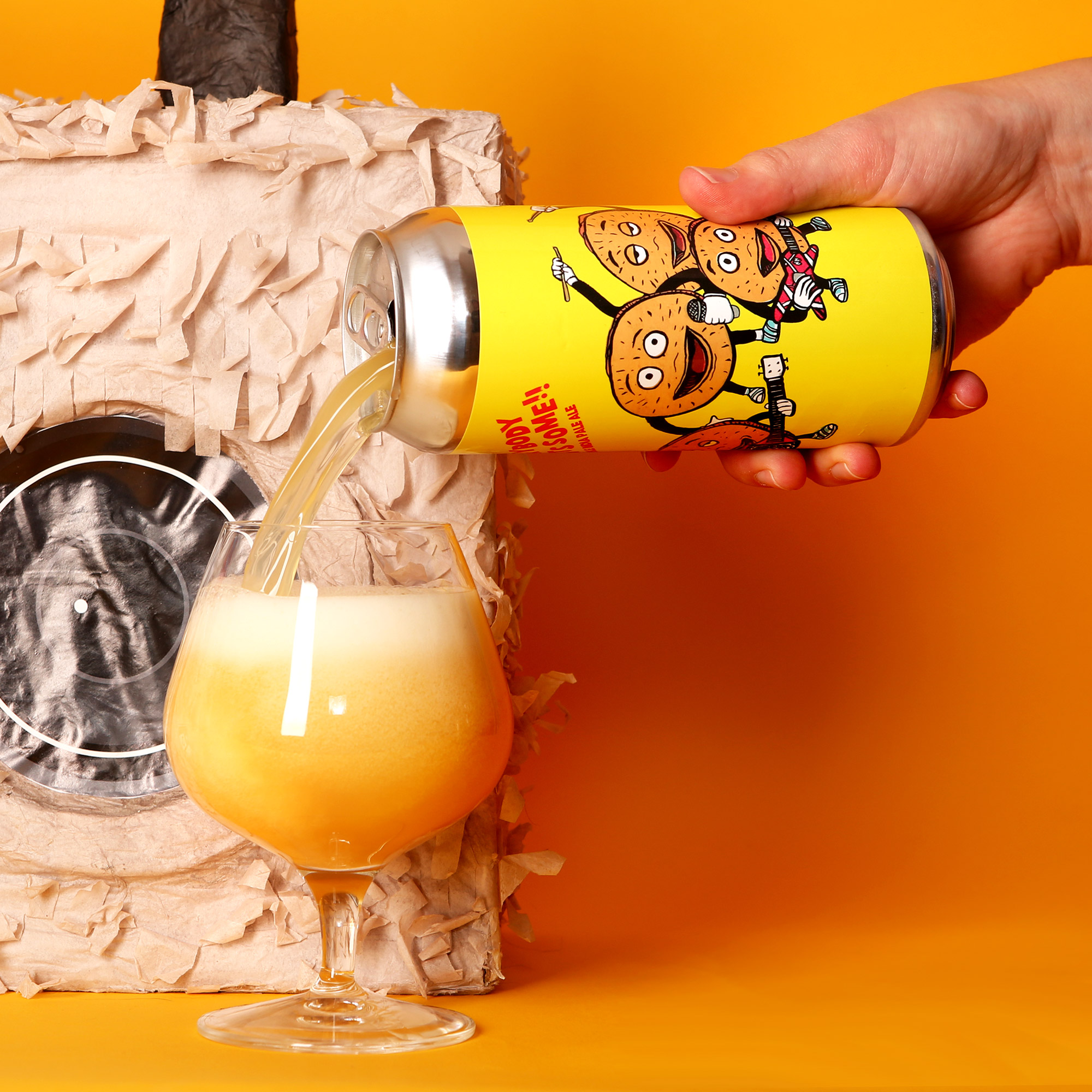 Musk of the Minotaur
IPA, 7.2% ABV
Follow your nose to the most righteous party of the year. Orange and Guava dominate the noise alongside a generous helping of that unmistakable dank stank. A soft-shelled hop assault drops a blender's worth of tropical fruit and helps the beer glide across the tongue like a pizza-inspired conga line.
Everybody Wants Some
DIPA, 8% ABV
Everybody Wants Some is a rotating single hop DIPA.
HopFly Brewing Co.
Rocky Mount, NC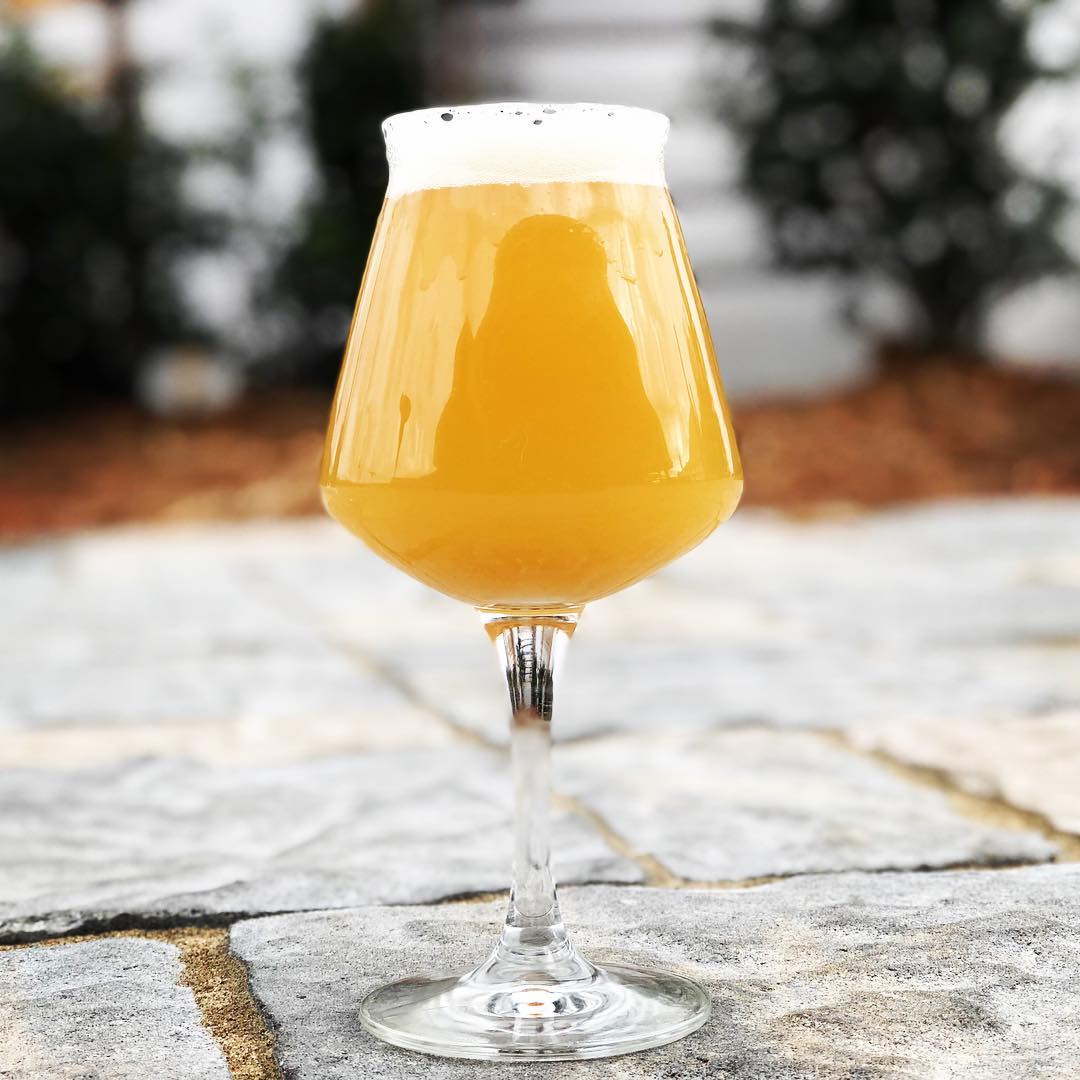 Beach Beer Vol. 1
Session NEIPA 4.9% ABV
This is the first in HopFly's "Beach Beer" series — the idea is that each year they'll brew the beer that their team wants to drink on the beach all summer. This year, not surprisingly, they've chosen to make a sessionable New England IPA. HopFly used malted wheat and flaked oats to give it a full yet refreshing body. Borrowing from the hopping techniques of their other NEIPAs, they used Galaxy and Citra to give this beer a crisp, citrusy aroma and flavor.
Summer Crush
NEIPA, 7.1% ABV
This New England IPA oozes stonefruit, passionfruit, and grapefruit thanks to Galaxy, Citra, and El Dorado hops. The body is made up of wheat, oats, lactose, creating a fruit bomb with a super smooth finish.
Fresh Catch
Double NEIPA, 8.1% ABV
Horus Aged Ales
Oceanside, CA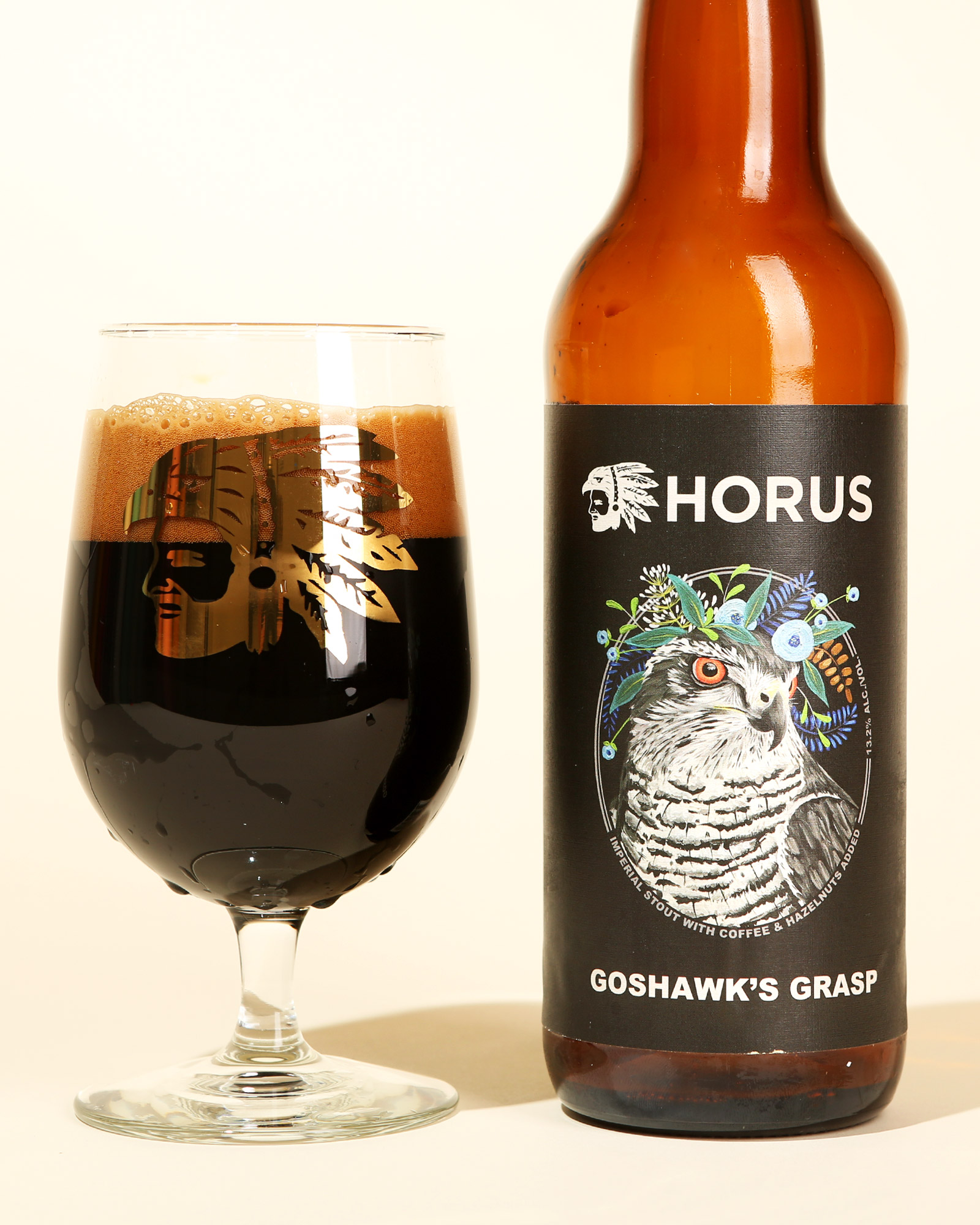 Goshawk's Grasp
Imperial Stout, 13.2% ABV
Goshawk's Grasp is a Russian Imperial Stout with coffee and hazelnuts added.
Coastal Spontaneity #19
Sour, 7.5% ABV
This beer is a spontaneously fermented sour ale aged on Hayward & Hardy Kiwis and dry hopped with Vic Secret.
Kenny Gould-encrest (Collab w/ Hop Culture)
Sour, 7.2% ABV
Kenny Gould-encrest is a Belgian-Style Sour Ale Aged on Whole Masumoto- Goldencrest Peaches and Dry Hopped with Grungeist Hops. This beer, named for Hop Culture cofounder Kenny Gould, is a one-off for Juicy Brews Summer Invitational.
Imprint Beer Co.
Hatfield, PA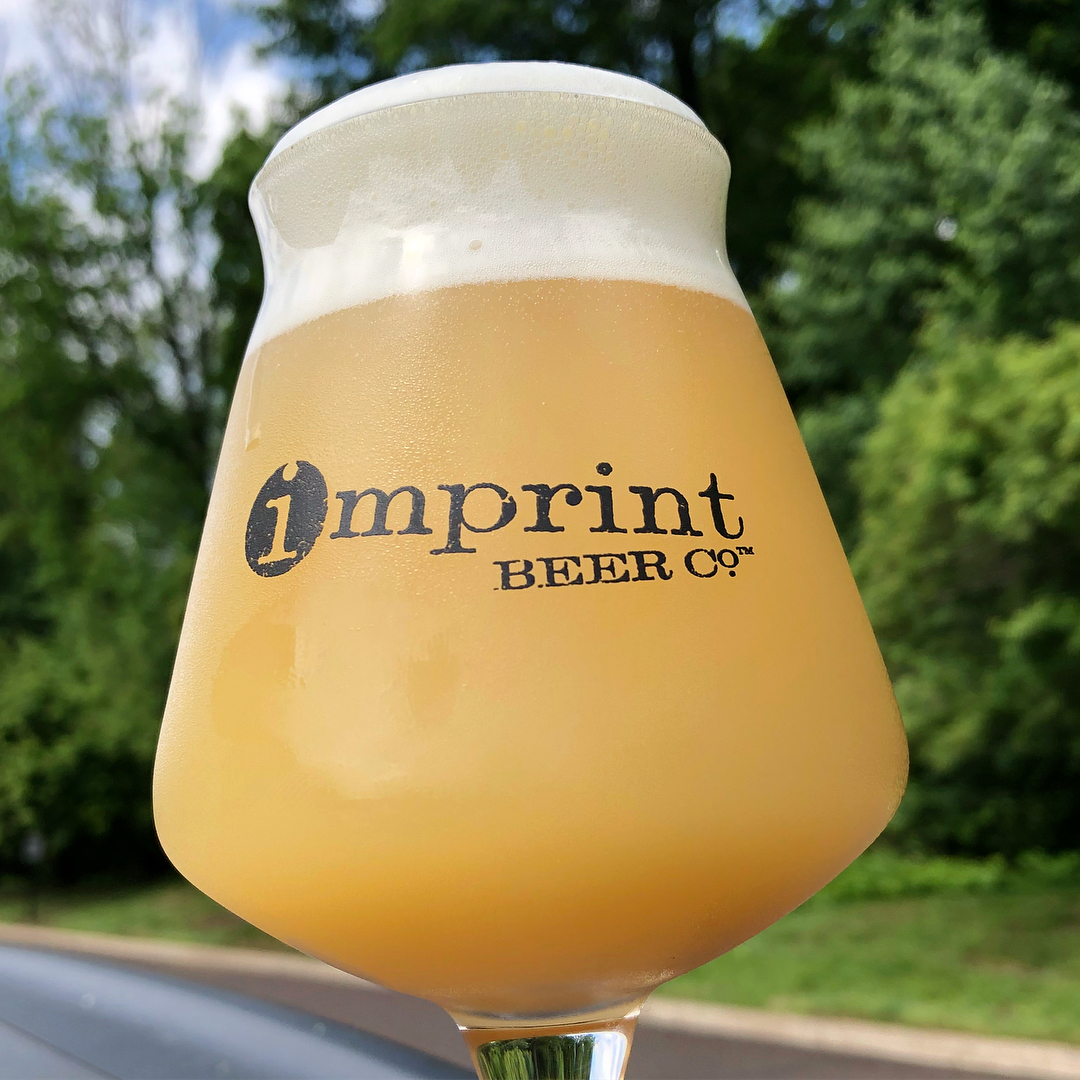 Trajectory
IPA, TBD ABV
Mango Cherry Lime Sour IPA
Sour IPA, TBD ABV
Kent Falls Brewing Co.
Kent, CT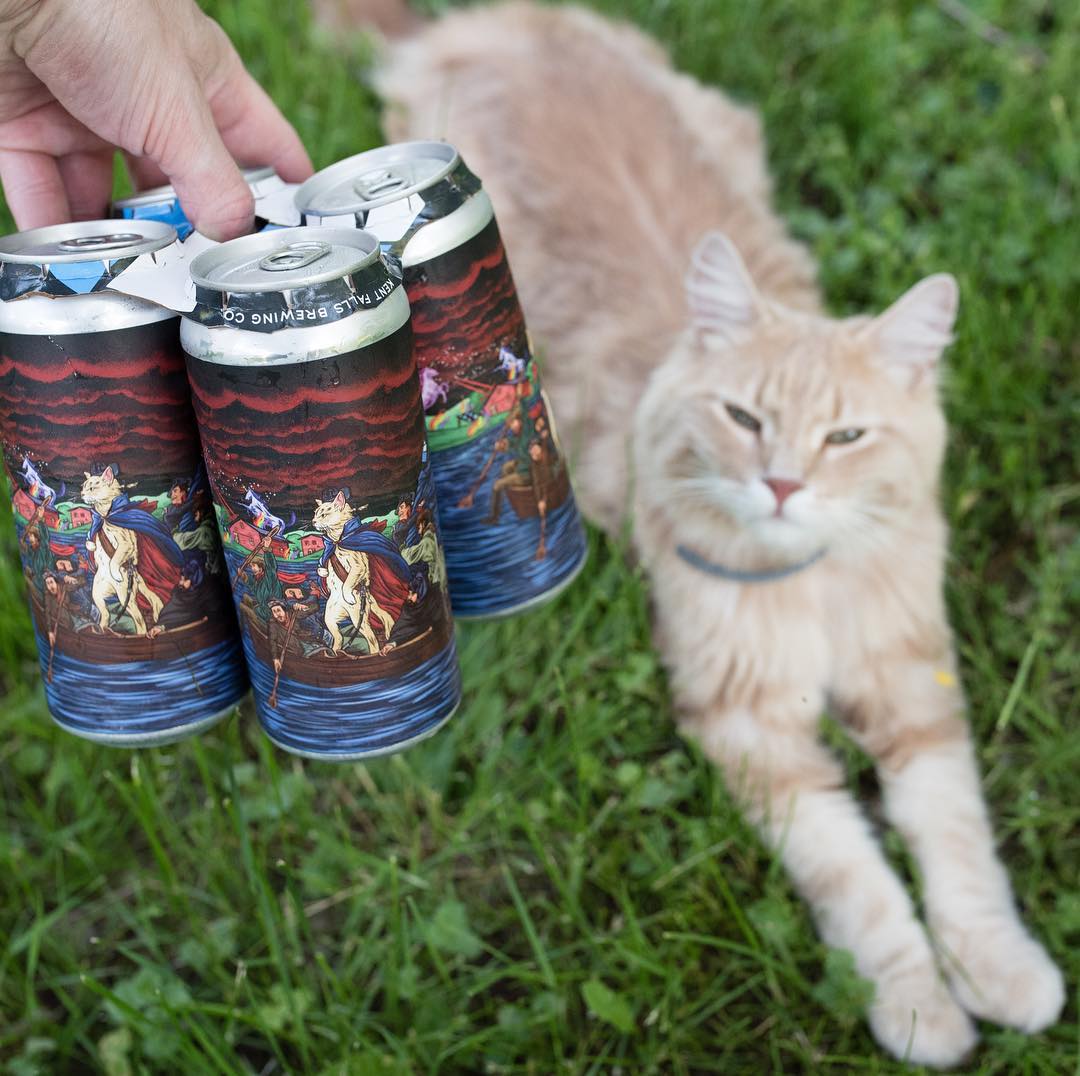 Buddy Sprinkles Saves the Day
IPA, 7% ABV
Named after the Camps Road farm cat, Buddy Sprinklesis an IPA brewed with flaked oats and flaked wheat, and hopped and dry-hopped with Mosaic, Vic Secret, and a touch of Citra.
Flourish
Farmhouse Ale, 5.4%
Flourish is a 1-year coolship blend conditioned on fresh and second-use CT cherries.
Magnify Brewing
Fairfield, NJ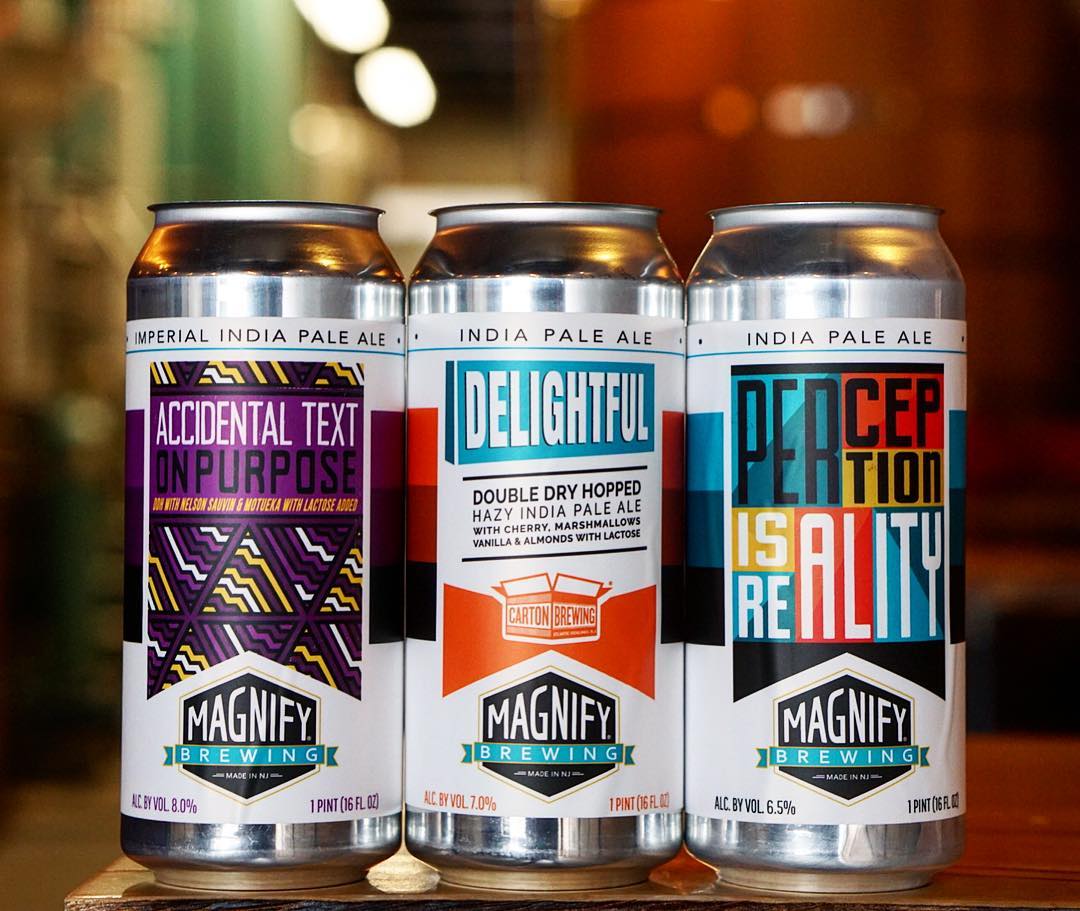 Delightful (Collab w/ Carton Brewing Co.)
IPA, 7% ABV
This 7 percent double dry-hopped Hazy IPA is brewed with cherry, marshmallow, vanilla, almond, lactose and hopped with loads of Citra, El Dorado, and Mosaic. This concept was inspired by Turkish Delight.
Accidental Text on Purpose
DDH Imperial IPA, 8% ABV
Accidental Text on Purpose is a double dry-hopped Imperial IPA with Nelson, Motueka, and lactose.
Mast Landing Brewing Co.
Westbrook, ME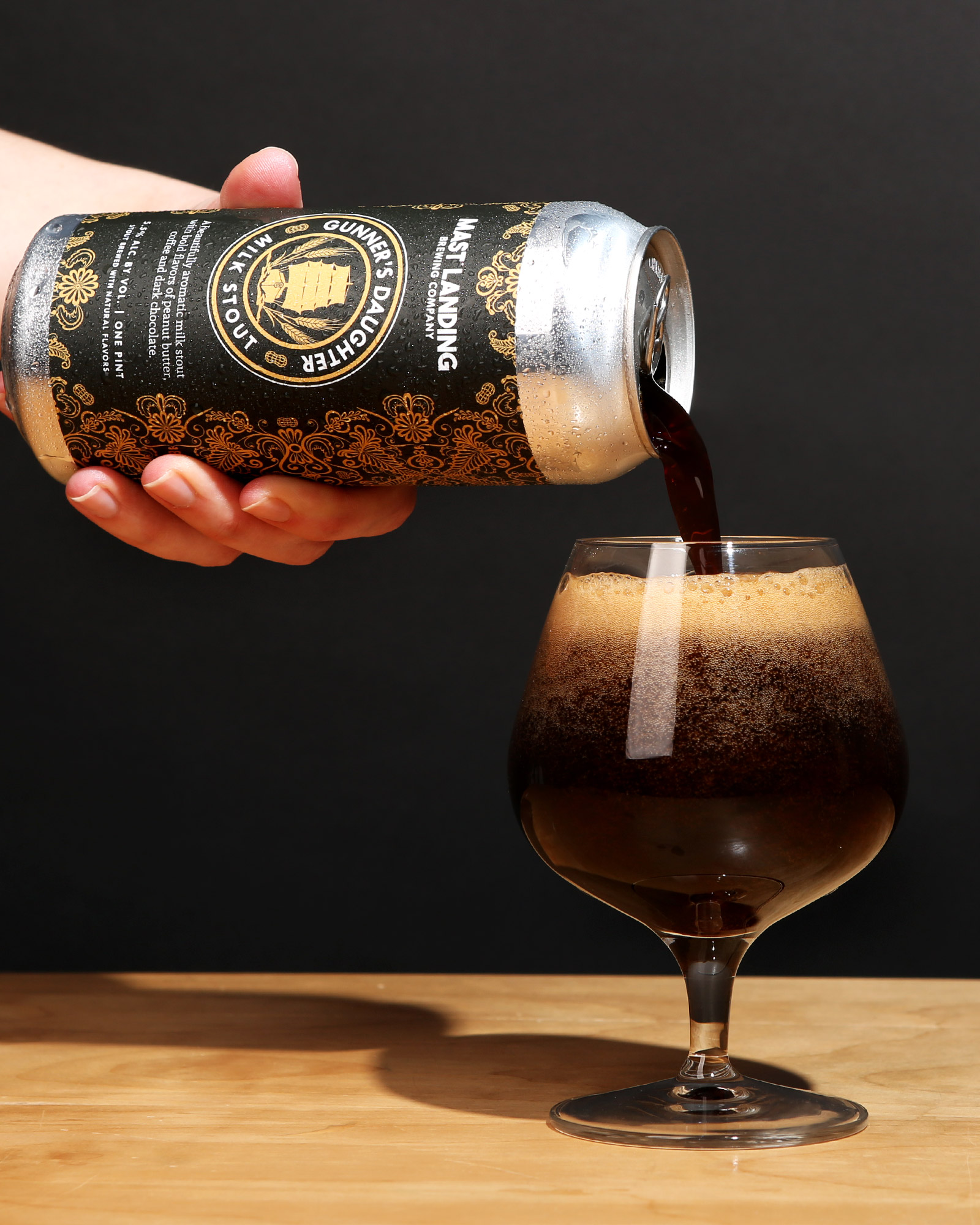 3 The Hard Way (Collab w/ Orono Brewing Company)
Double IPA, 8.1% ABV
A tropical and juicy 8.1 percent double IPA brewed with a crazy amount of Galaxy, Topaz, Vic Secret, and Citra hops.
Shorts Weather
IPA, 7.5% ABV
Shorts Weather is an IPA brewed with Peaches, Apricots, and lactose.
Gunner's Daughter
Peanut Butter Milk Stout, 5.5% ABV
Gunner's Daughter is a beautifully aromatic milk stout with bold flavors of peanut butter, coffee, and dark chocolate.
New Park Brewing
West Hartford, CT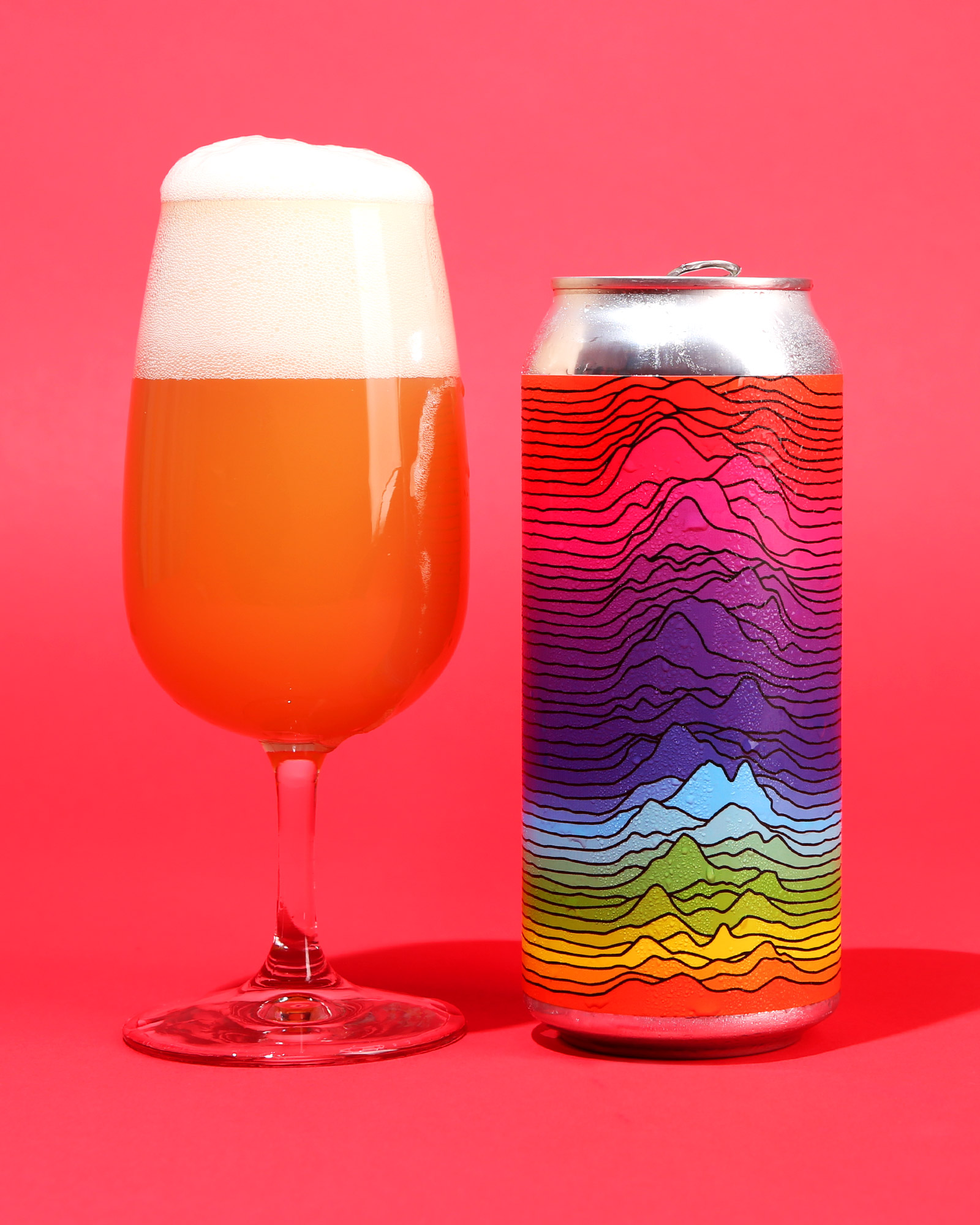 Blender: Blackberry
Berliner Weisse, 5.0%
Lightly hopped with Mosaic and conditioned on massive amounts of boysenberries. You'll get big flavors of boysenberry pie and tart yogurt with a pleasing cereal finish.
Spectrum
DIPA, 8.0% ABV
Brewed with white, red, and flaked wheat. Heavily hopped with two of New Park's favorite American and Australian hops. Notes of crushed concord grape, dank melon, pineapple, and passionfruit.
Ocelot Brewing Company
Dulles, VA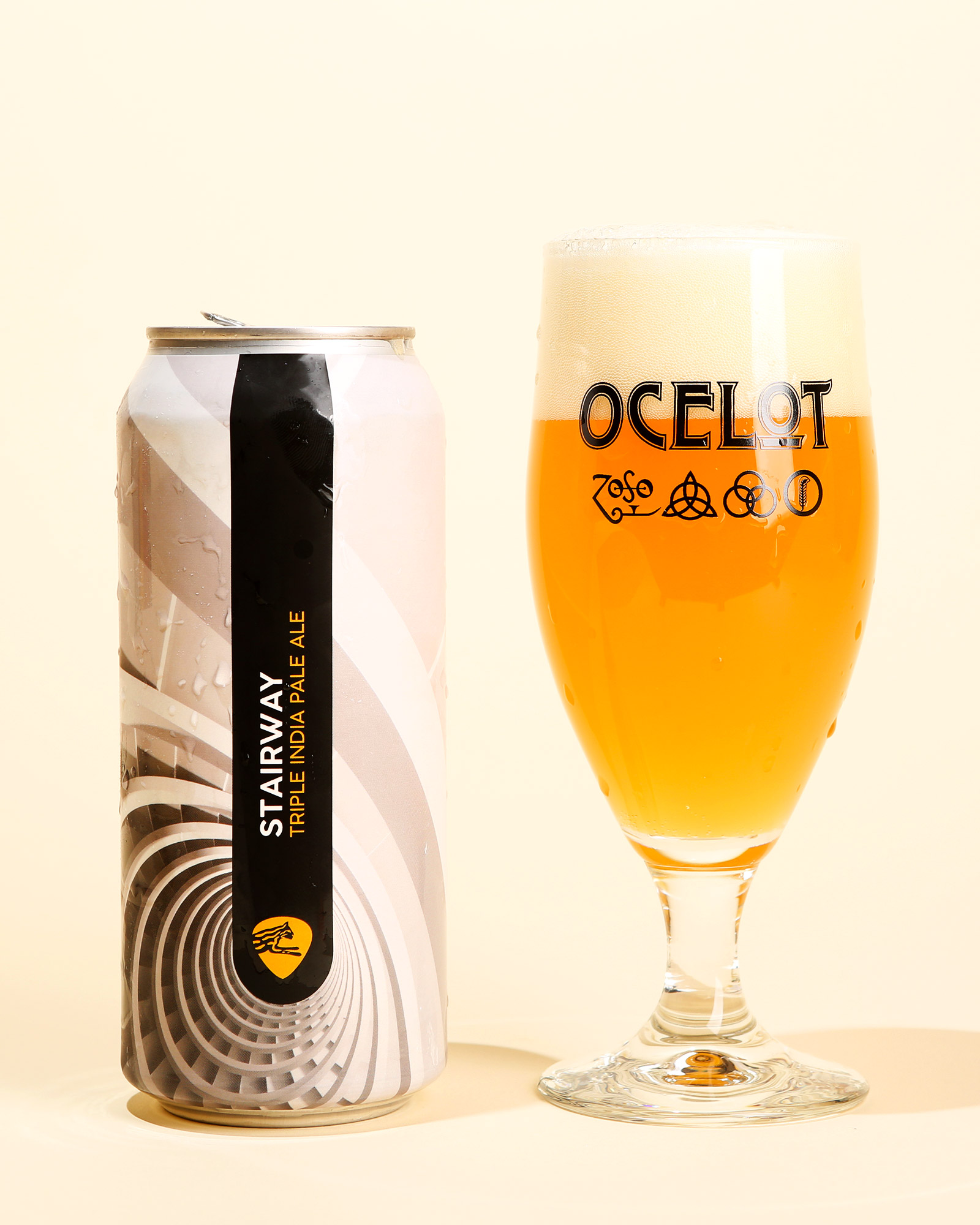 Lucky You
Double IPA, 8.2% ABV
Lucky You is a hazy IPA brewed exclusively with Citra hops.
Space Cadet
IPA, 7% ABV
Space Cadet is an IPA brewed with Galaxy and Amarillo hops.
Outer Range Brewing Co.
Frisco, CO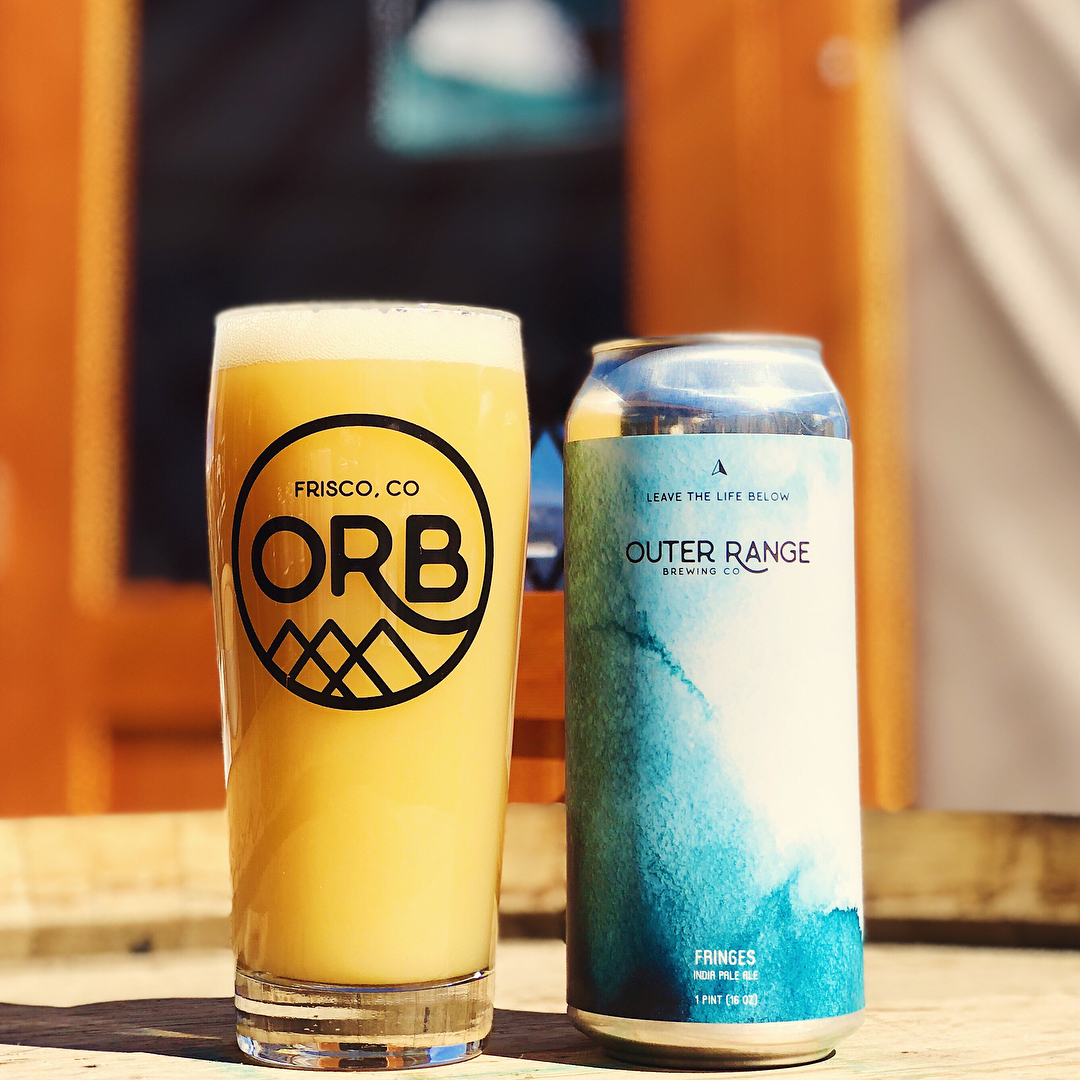 Rustic Ways
Double IPA, 8% ABV
Rustic Ways is a DIPA hopped with Simcoe and Mosaic hops.
In the Steep
IPA, 6.7% ABV
In the Steep is an IPA hopped with Citra, Citra, and more Citra.
Red Dragon Brewing Company
Fredericksburg, VA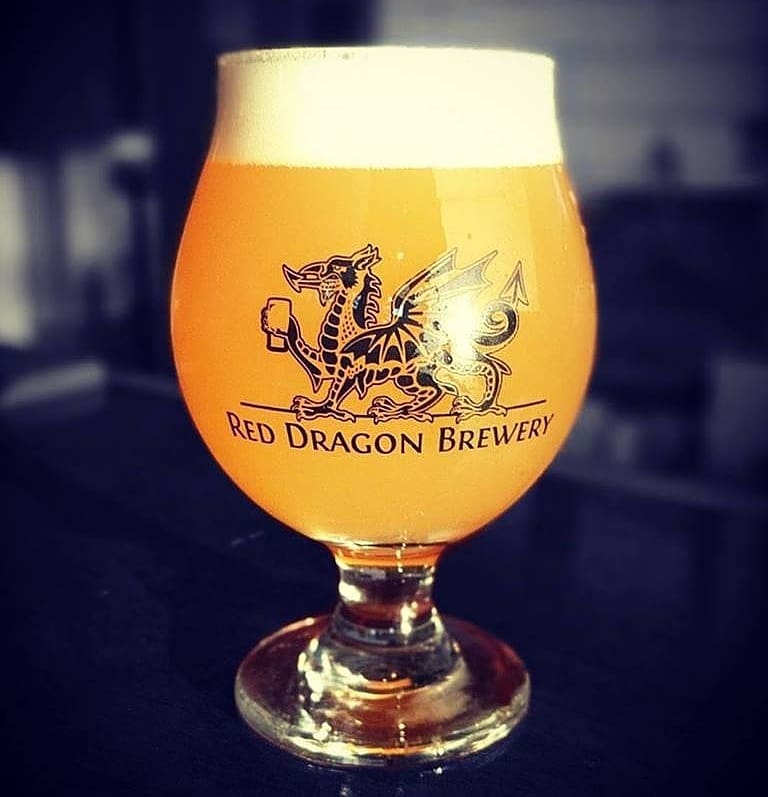 3 Sheets
TIPA, 10.8% ABV
This TIPA is bursting with juicy stone fruit and tropical notes like passion fruit and papaya, with hints of melon.
TBD
Resident Culture Brewing Company
Charlotte, NC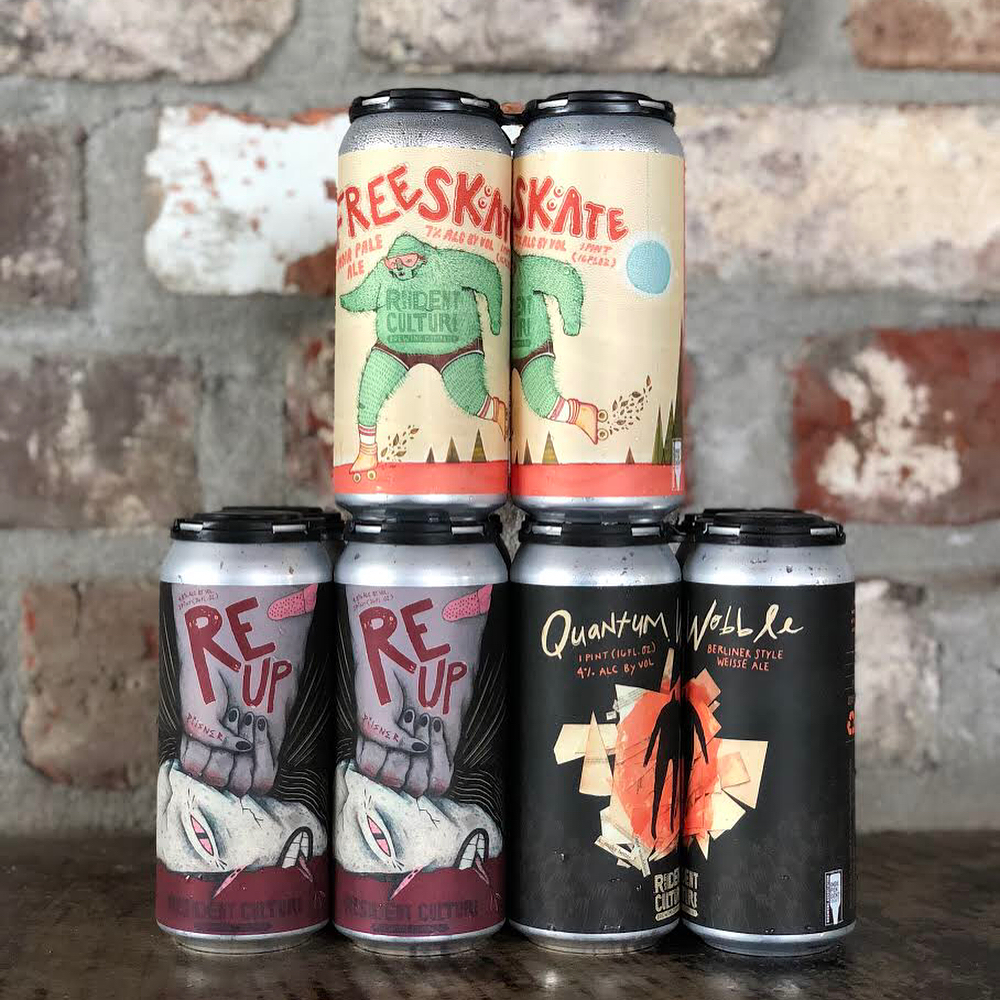 Free Skate
Hazy IPA, 7% ABV
Free Skate is hopped with over four pounds per barrel of Citra, Mosaic, Ekuanot, and El Dorado hops.
Fire Walk With Me
Hazy DIPA, 8% ABV
Fire Walk With Me is an all-Galaxy double dry-hopped double IPA.
Re-Up
Kellerbier, 4.8% ABV
Re-Up is a Keller-style Pilsner brewed with Saphir, Hallertau, Mittlefruh, and Loral hops.
Southern Grist Brewing
Nashville, TN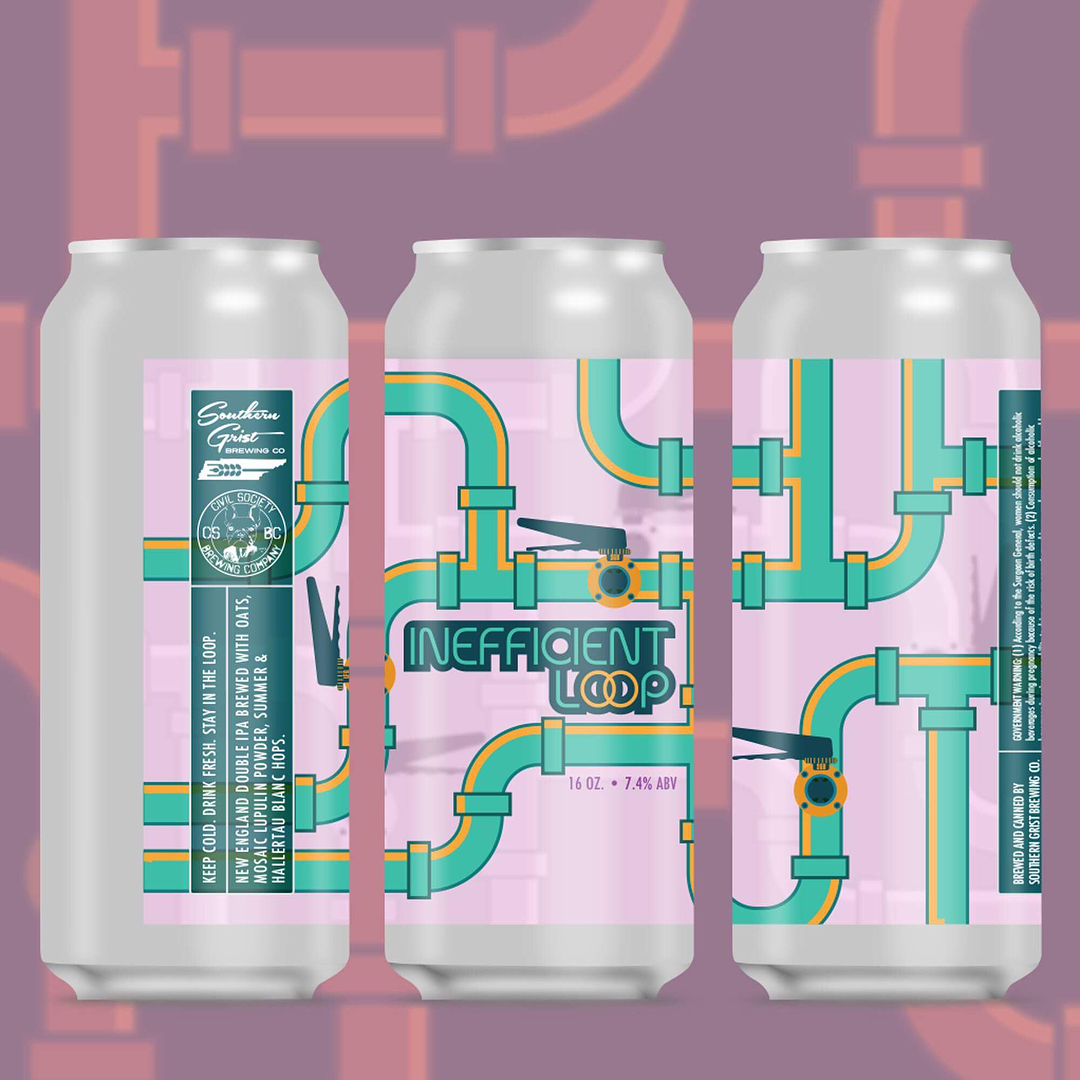 Inefficient Loop (Collab w/ Civil Society)
NE DIPA, 7.4% ABV
Inefficient Loop is a NE DIPA with Mosaic lupulin powder, Hallertau Blanc, and Summer hops. This beer is a collaboration with Civil Society.
Kakigōri
Sour, 5.6%
Kakigōri is a sour ale brewed with strawberries, cherries, hibiscus, and sweet coconut.
Superstition Meadery
Prescott, AZ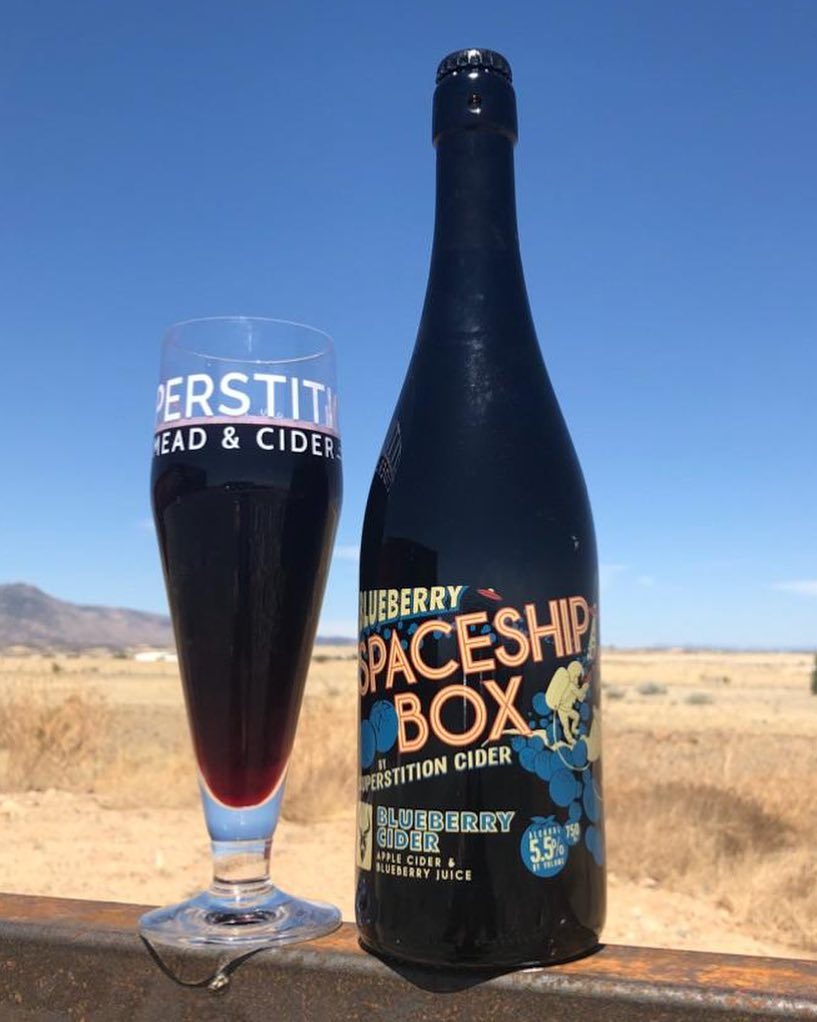 Date Night
Mead with Belgian Dark Candy, Dates and Mostra Coffee, 13% ABV
Take your Date Night to new heights with this chocolatey mead.
Desert Monsoon
Mead with Wildflower Honey and Prickly Pear, 13.5% ABV
With Desert Monsoon, Superstition wanted to unite the finest characteristics of their local honey with prickly pear fruit in order to create a refined and balanced expression of Southwestern terroir. The cactus fruit contribution is subtle and unique as the combination through fermentation has yielded tropical flavors that dance across your palate.
War Honey
Mead with Lemon Zest, and Citra and Simcoe Hops, 13% ABV
Welcome to the Resistance. If you are drinking War Honey you have chosen to rebel against the mundane, the repetitive, the flavorless giants who dominate the established paradigm.
Blueberry Spaceship Box
Apple and Blueberry Cider, 5.5% ABV
Blueberry Spaceship Box is a spectacular blend of sweet and tart, of apple and blueberry, and it is at home when served as a bubbly apéritif or paired with anything from the grill.
The Answer Brewpub
Richmond, VA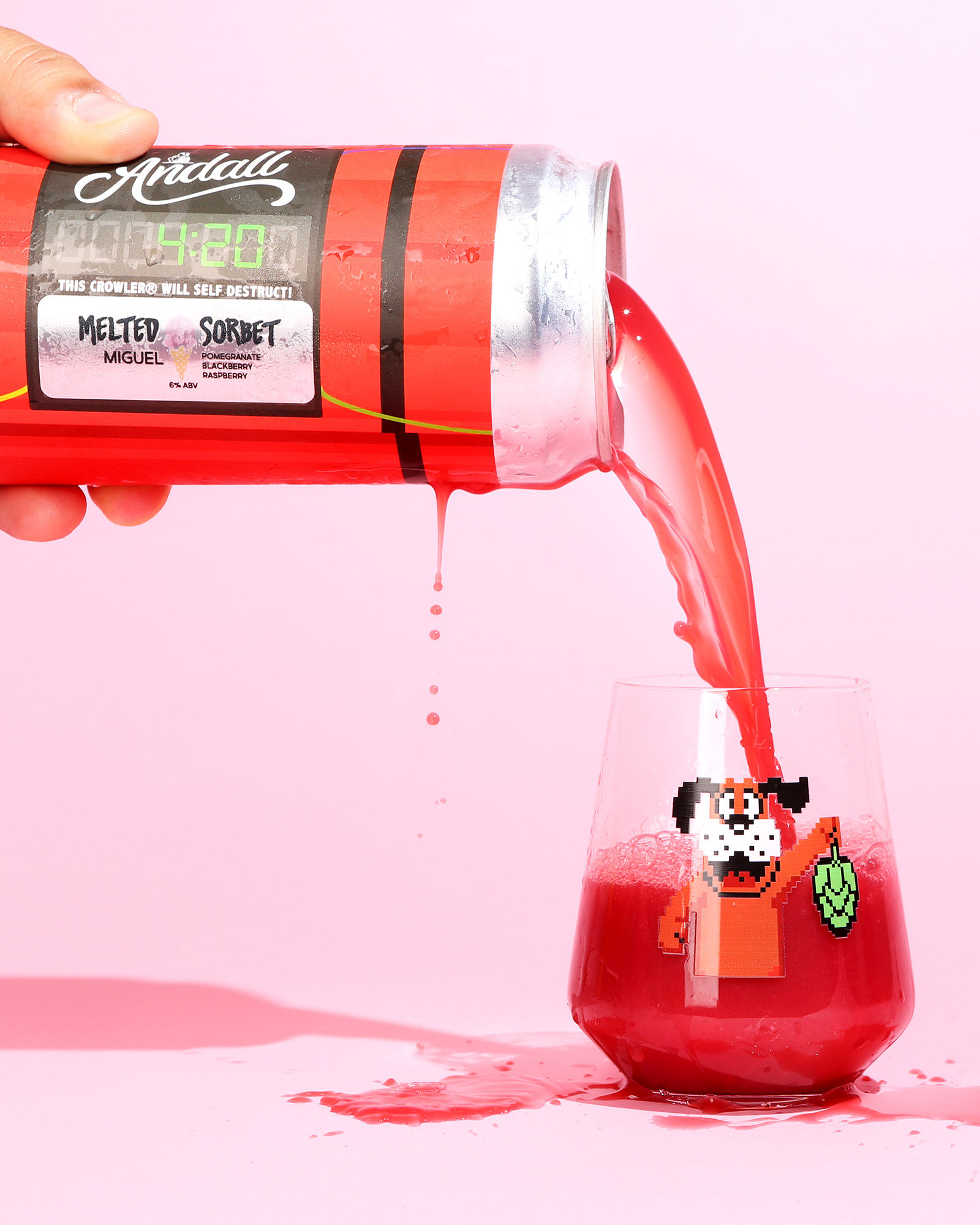 TI ESREVER DNA TI PILF, NWOD GNIHT MY TUP (Collab w/ Hop Culture)
Triple IPA, TBD ABV
TI ESREVER DNA TI PILF, NWOD GNIHT MY TUP is a Triple IPA brewed in collaboration with Hop Culture. This juicy beer was inspired by Missy Elliot.
TBD
Triple Crossing Beer
Richmond, VA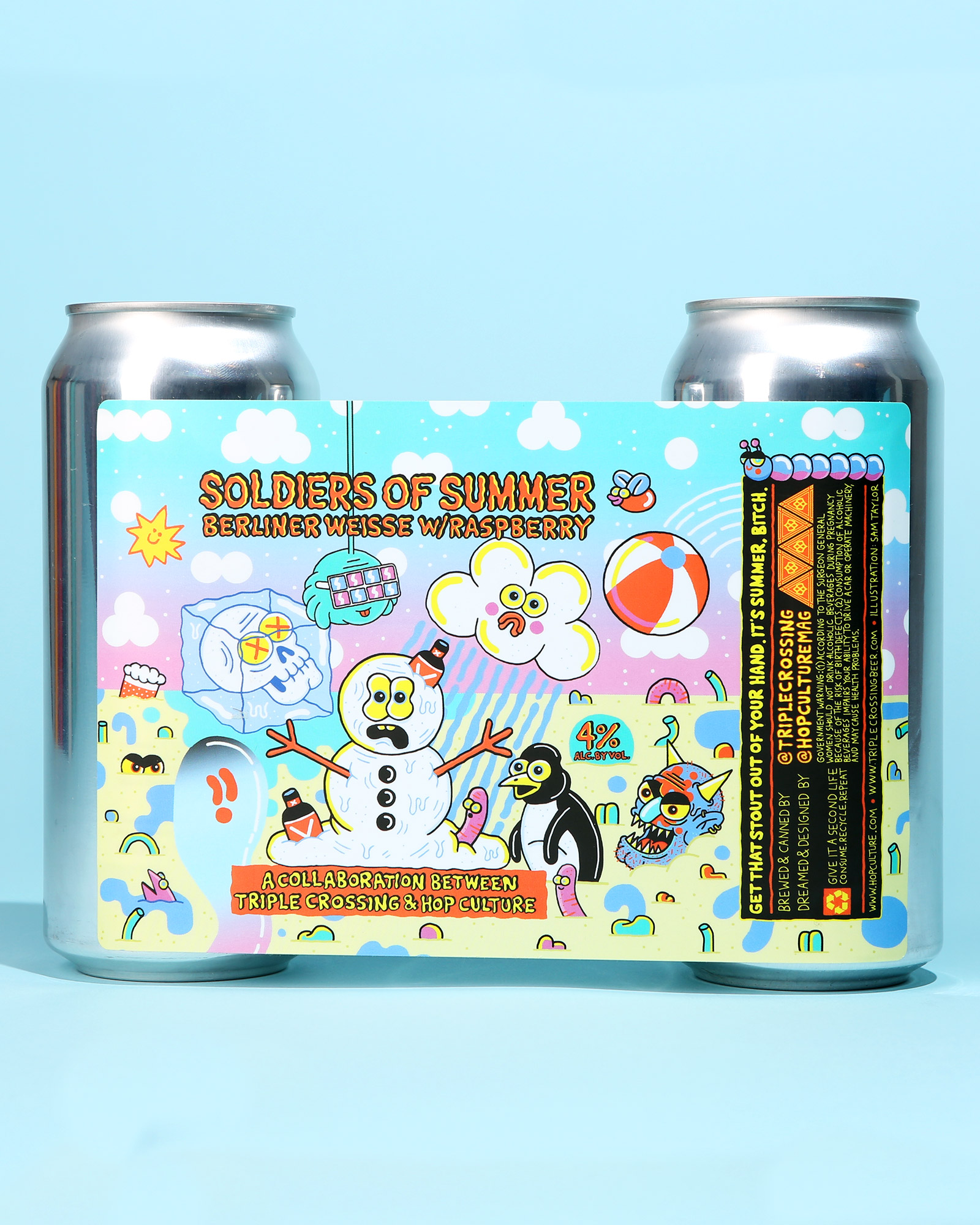 Soldiers of Summer (Collab w/ Hop Culture)
Berliner Weisse, 4% ABV
Soldiers of Summer is a 100 percent raspberry Berliner Weisse brewed in collaboration with Hop Culture.
Green Dreams
DIPA, 8% ABV
Green Dreams is a DIPA hopped with El Dorado and Mosaic hops. Deep, yet bright melon, candied tropics, honeydew and grapefruit notes make up the DNA of this iteration of Green Dreams.
Interstellar Burst
DIPA, 8% ABV
Interstellar Burst is a DIPA with Galaxy, Citra, and El Dorado hops. Healthy passionfruit, pineapple, grapefruit, nectarine, and mango aromatics that carry over into the entire flavor profile. This beer is very soft, fluffy and no bitterness is present which compliments the abundance of tropical fruit notes.
Liquid Symphony
IPA, 6% ABV
Fluid, bright and pungent aromatics of passionfruit, citrus junos, tangerine, peach and pineapple. Liquid Symphony features Amarillo, Citra, and Simcoe hops.
Wren House Brewing Company
Phoenix, AZ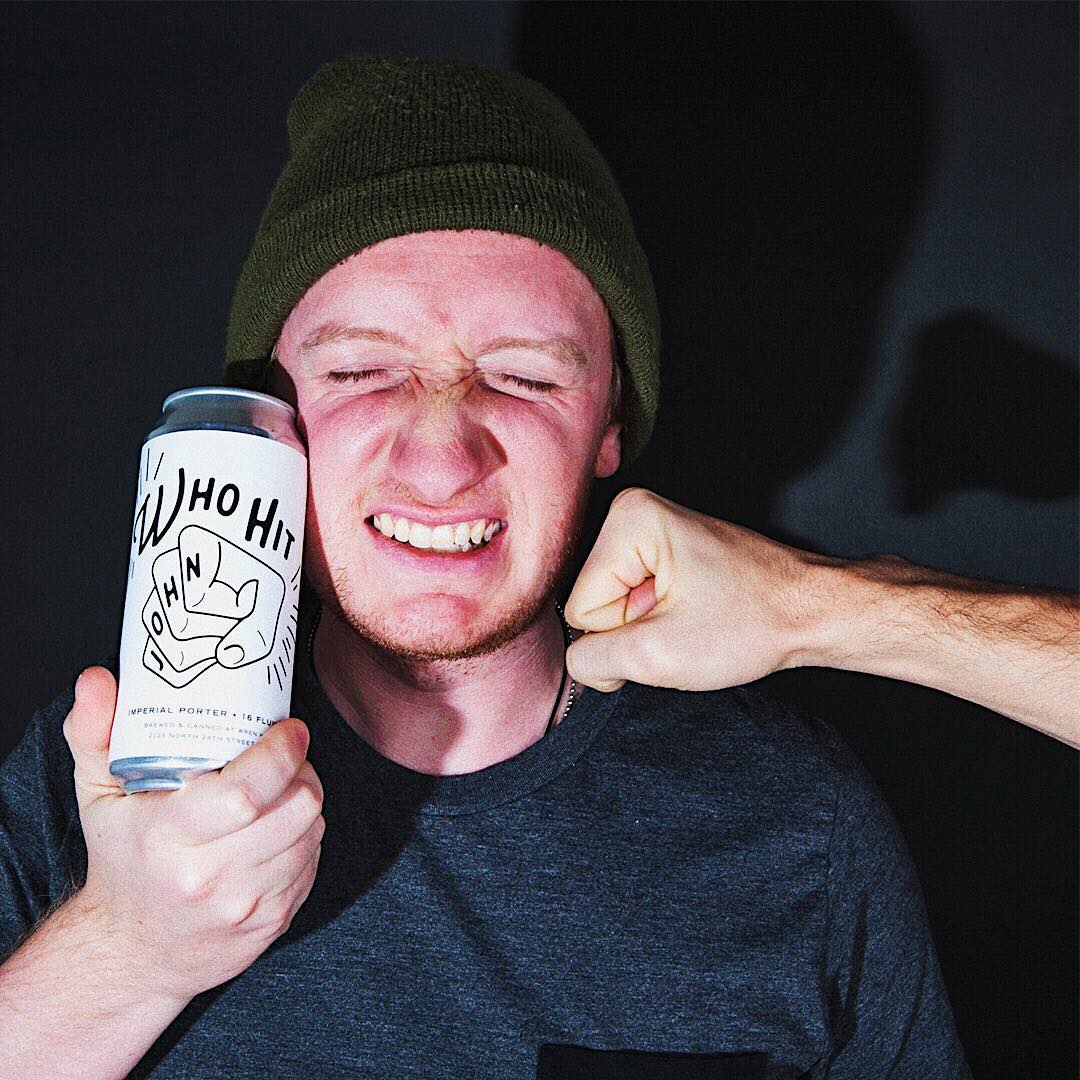 Phoenix Lights (Collab w/ Wiley Roots Brewing)
Hazy IPA, 6.8% ABV
Brewed with American pils and pale malts, flaked wheat, and a generous amount of AZ grown (Grain R&D) Red Fife wheat berries. Whirlpool hopped entirely with some extra pungent Denali hops. Wren House then got their hands on some of the dankest Simcoe Cryo pellets they've ever encountered for a double dry hop treatment.
Robot Grasshopper
Hazy IPA, 7% ABV
This hazy IPA features a robust grain bill including pils, pale, extra pale Maris otter, malted oats, and flaked wheat. It was then hopped with Nelson, Citra, and Mosaic Cryo pellets.
Who Hit John
Imperial Porter w/ Vanilla, 13%
Who Hit John is an Imperial Porter brewed with vanilla.