Photography courtesy of Oast House Oils
Hops, hops, and more hops. For hundreds of years, they've been a key ingredient in beer. Known as Humulus Lupulus, the oils in this tiny flowering cone contribute both flavor and aroma. And, like beer itself, the technology around hops has come a long way, especially in the last decade. Today, we've seen innovations such as lupulin powder, Cryo hops, and custom hop blends help brewers produce better, more flavorful beer. And most recently, there's a new hop technology helping brewers: liquid hop terpenes.
Most commonly referenced in connection with cannabis, terpenes are compounds responsible for the way that many plants taste and smell. And Oast House Oils, a company based in Louisville, Colorado, that specializes in supercritical CO2 extraction technology, has figured out how to put the process to work for the brewing industry.
Recently, breweries like New Image Brewing, Breckenridge Brewery, and Telluride Brewing Company have all experimented with the liquid form of hop terpenes–and to great success.
Chris Fish, brewmaster and co-owner at Telluride, even started an entire series of beers featuring liquid hop terpenes called Galloping Juice after discovering them at the Great American Beer Festival several years ago.
While the product (and the science behind it) is still fairly new, the benefits of liquid hop terpenes could make them the next big trend in hops.
What Are Hop Terpenes?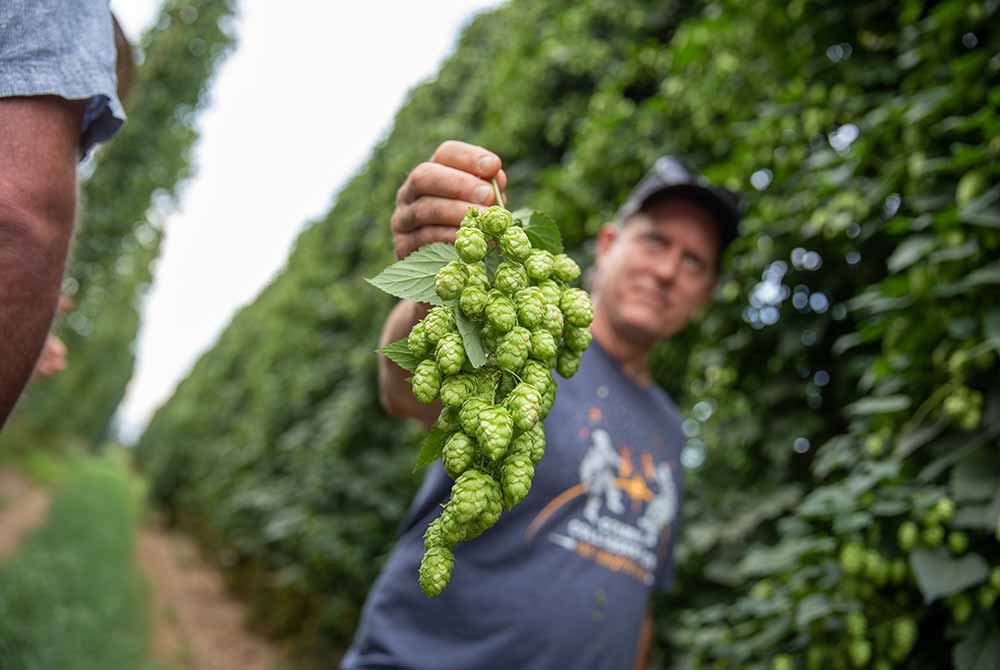 Terpenes are the compounds in hops that give the plant its aroma and flavor, making them essential to any hop-forward beer. In essence, it's terpenes that make your West Coast IPA taste and smell like grapefruit and pine. Or your hazy IPA impart notes and scents of mango and citrus. When we boil hops in wort to make beer, we're bringing out many of the terpenes.
But what if someone could find a way to extract pure terpenes from the hop? Well, you'd have a pinpoint flavor and aroma bomb. One that also happens to help brewers achieve higher yields and brew more efficiently.
Oast House Oils did exactly that. With the help of Rob Kevwitch, the former owner of Grist Brewing and a Ph.D. in Organic Chemistry, the company started Isolate Labs Inc, a new business unit focused exclusively on using supercritical extraction machines to pull terpenes from hops. To Kevwitch's knowledge, Oast House Oils is the first company to use supercritical CO2 as part of this process.
How Do You Extract Terpenes From Hops?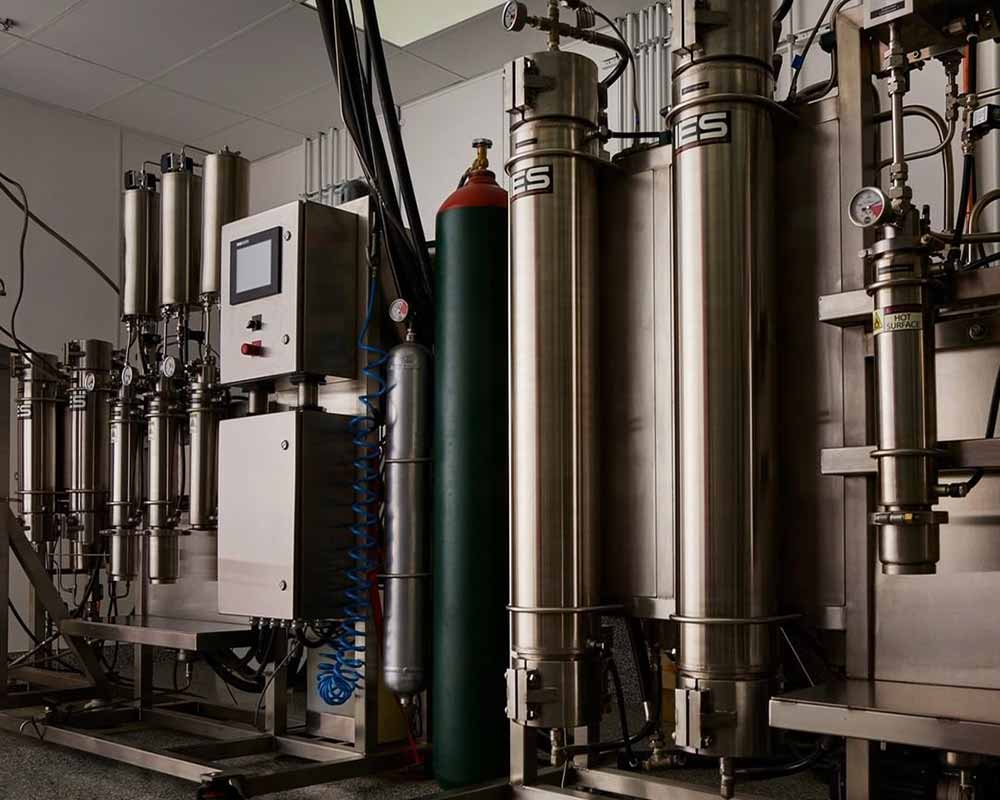 Oast House Oils uses a special extraction method that preserves the integrity of the hop terpenes. It's what truly sets them apart from other companies working with terpene extraction technology.
"We don't oxidize [the terpenes] or heat them up significantly during extraction," says Kevwitch. "We pull them out exactly as Mother Nature puts them in."
To extract the oil, Oast House Oils takes a T-90 pellet, breaks it up into small hop flakes, puts it through a supercritical CO2 reactor, and applies gentle pressure at a relatively low temperature.
"What comes out is a very bright yellow, beautiful oil," says Kevwitch.
So far, the quality of Oast House's hop terpenes has caught the eyes of a few select brewers.
"I've been sent lots of other samples of terpenes recently, but I haven't had anyone give me a terpene like what Rob is making yet with his CO2 critical extraction," says Chris Fish from Telluride Brewing, who has used various Oast House Oils liquid hop terpenes across nine different beers in his Galloping Juice. "Every iteration of Galloping Juice has sold extremely fast and the reception we've gotten from the series of beers has been rad."
According to Fish, being able to touch up a beer with added flavor and aroma from the liquid hop terpenes has been crucial to the success of this series.
What Are The Benefits of Using Hop Terpenes?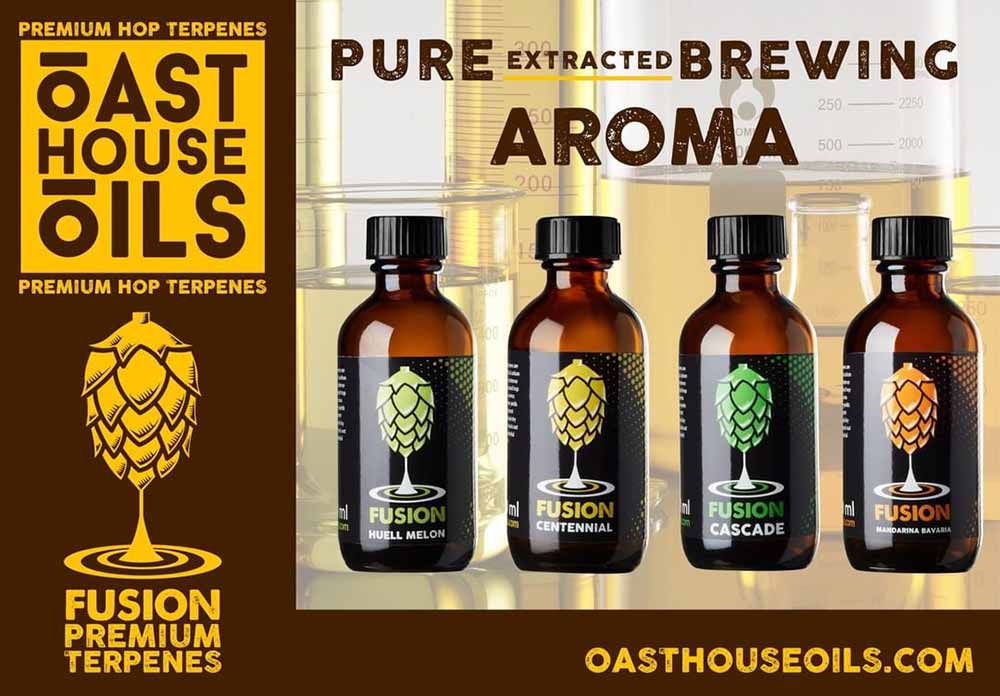 Compared to regular hops or hop pellets, the use of concentrated liquid hop terpenes helps brewers impart more precise flavors and aromas in their beer. According to Kevwitch, there can be up to five major notes in a terpene aroma profile, as well as thirty to forty minor notes. And Oast House Oils liquid hop terpenes capture that whole spectrum.
"Think about the spices in your cabinet," says Kevwitch. "Let's say you're making sauteed mushrooms. The major flavor might be garlic, but you have a lot of other very minute flavors that add to the overall experience of the dish."
According to Kevwitch, when a brewer uses traditional hops, they're typically able to extract about fifty percent of the terpenes. With Oast House oils, brewers are able to access ninety-five percent of the terpene flavor and aroma. So you're getting the best flavor and aroma bang for your buck.
By using liquid hop terpenes in the Galloping Juice series, Fish has found that aromas last much longer.
"When you pour one of these beers out even when you first pop it, you can smell it," he says. "It's a hop punch that we find really lasts a lot longer."
Higher Yields from Liquid Hop Terpenes?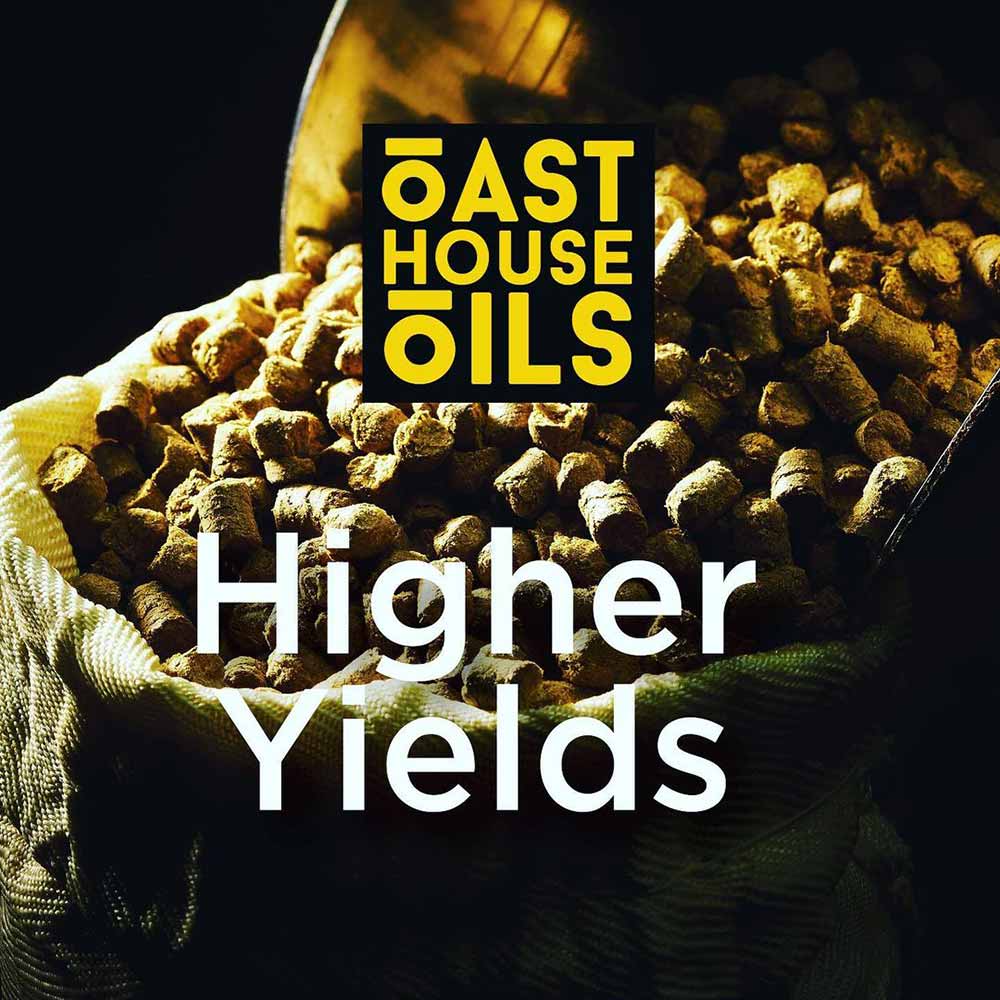 Beyond better taste and aroma, perhaps the biggest advantage of using liquid hop terpenes is that they improve yield.
Typically, when a brewery dry hops a beer, they add a lot of dry vegetative matter into the recipe. And unfortunately, this matter tends to soak up liquid, ultimately reducing the final yield.
"It's not uncommon in an IPA to lose ten to fifteen percent yield just by draining that hop material off so you can get a clear beer," says Kevwitch.
However, if you're replacing a portion of that vegetative matter with a liquid hop terpene, you don't get the same loss.
"This is where breweries see the advantage right off the bat, because they're getting a ten to fifteen percent yield increase on their IPAs," says Kevwitch. "That's huge because that goes straight to the top line. That's a sellable product and now you can actually sell it because you don't have to run it down the drain."
At Telluride, Fish has seen up to a five percent increase in yield.
"In the end, you're losing fewer hops because you don't have all the vegetative material soaking up beer in the fermenter," he says.
How to Brew with Liquid Hop Terpenes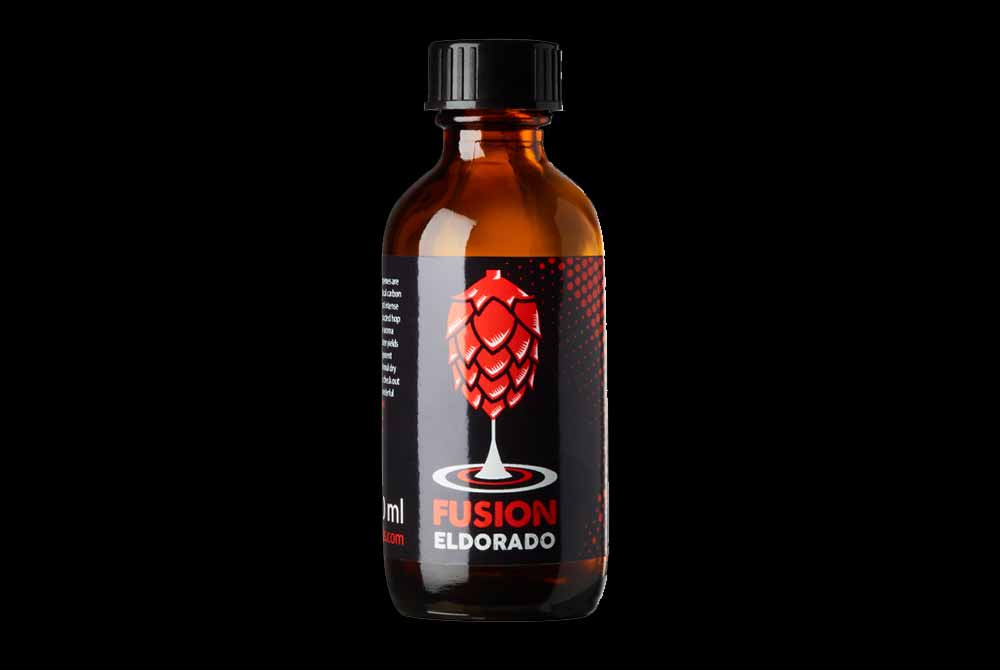 Currently, Oast House Oils offers two series of products that can be used in different ways during the brewing process.
FUSION is a pure hop terpene that the company markets as a cold side addition to replace dry hopping.
And PLASMA is a whole hop extract that brewers can add at any time during the brewing process, from the boil all the way to the whirlpool.
"It's oily, waxy, and it's got all the alpha and beta acids and terpenes in there, so you can treat it just like a purified version of the hop," says Kevwitch.
Since these products are still fairly new, brewers like Fish are continuing to dial in how they brew with them.
Fish says that Telluride has found the most success by using the liquid hop terpenes as a "polisher." He likes to add them into a beer after dry hopping and running the liquid through a centrifuge.
"We found that this is where you can really dial it in," says Fish.
The brewery's most recent release with Oast House Oils is a throwback to one of their original Galloping Juice recipes. Considered a "Colorado-style IPA," Galloping Juice 2 gets a dose of Mosaic hop terpenes on the way to the brite tank.
What Hops Can Be Turned Into Liquid Terpenes?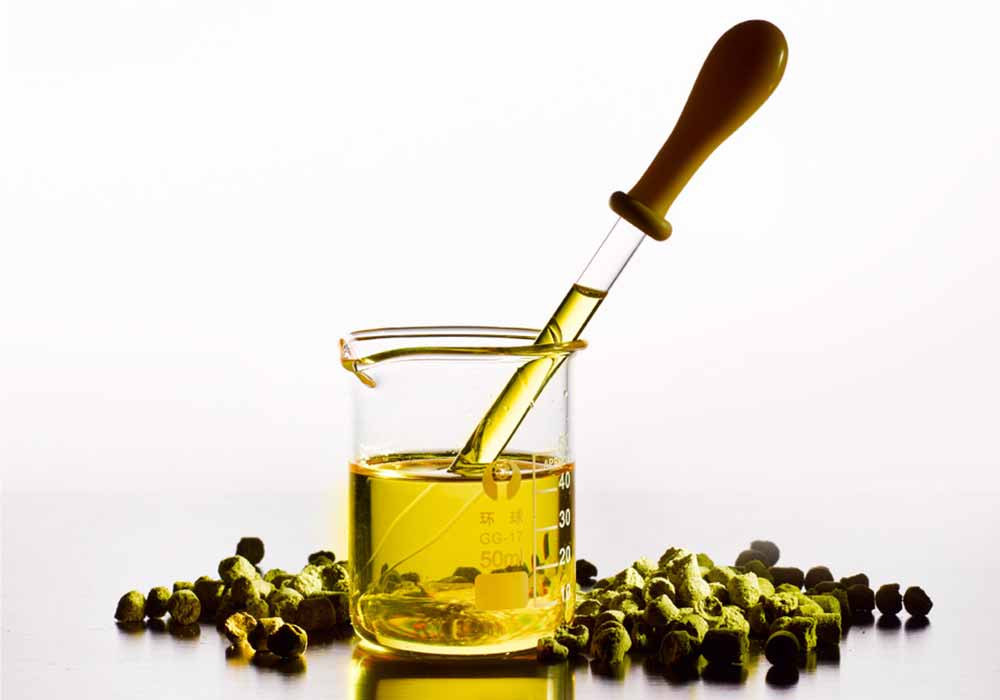 Liquid terpenes can come from any hop. In fact, Oast House Oils will actually work directly with a brewery to extract custom terpenes from any hops.
He's even done it for homebrew clubs. "We'll get a four-pound box of hops from a homebrew club, pull everything out, ship it back to them, and they divvy it up in their club," he says.
Additionally, brewers can simply purchase those aforementioned FUSION or PLASMA products. The most popular variations include Citra, Mosaic, and Strata, which Kevwitch has a hard time keeping in stock.
"As soon as Citra goes in stock, it goes out of stock," says Kevwitch. "People will pretty much gobble it up right away."
According to Kevwtich, Azacca and El Dorado always sell out quickly, too.
What is the Future of Liquid Hop Terpenes?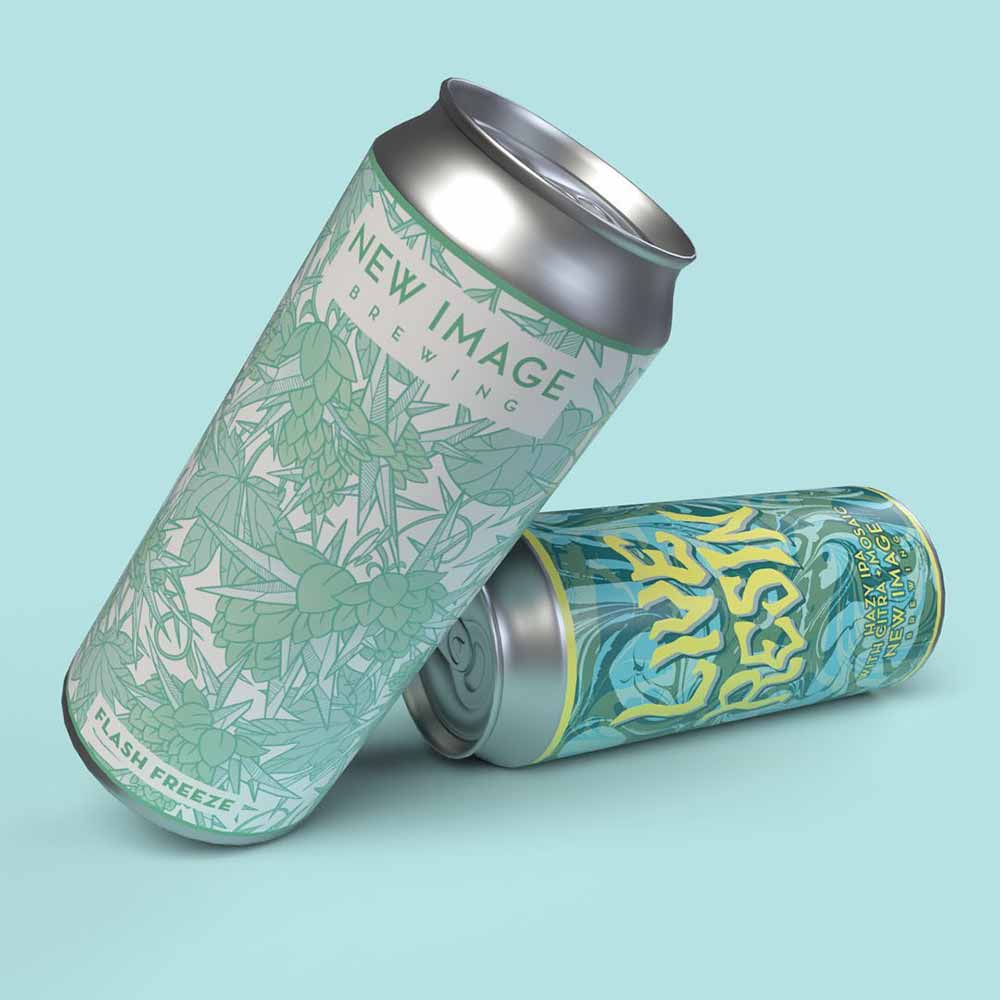 While using liquid hop terpenes seems like a win-win for both the consumer and the brewer, the product is still new.
"It's terrifying to do something new, and we're really excited about it," says Fish. "But like anything else, you have folks who are traditional in their approach. But there will be more to come with terpenes for sure."
While you won't see liquid hop terpenes everywhere just yet, you should expect to see more beers with these new hop products in the future.
"We're at the cusp where we figured out how to extract the most out of the hops and now we can actually use the hop efficiently," says Kevwitch, who hopes that every brewery gives Oast House Oils products a try at least once.
"The craft brewer answer to the question has always been 'add more hops, add more hops, add more hops,'" says Kevwitch. "What we're submitting to that industry is this: Don't add more hops. Just add them the right way."
What Are Some Beers I Can Try with Liquid Hop Terpenes?
Galloping Juice 2 — Telluride Brewing Company
Telluride, CO
American IPA – This beer is a study in terpenes. Defined as a Colorado-style IPA by Telluride, Galloping Juice 2 is actually a throwback to the second recipe that the brewery ever developed with liquid hop terpenes. A cast of German Magnum, Citra, and Mosaic boil additions and a Citra and Mosaic dry hop is supported by a liquid hop terpene addition of Mosaic. As the brewery writes, the beer is "somewhere between West Coast bitterness and East Coast juice, a clear, terpene-fueled train to hoppytown".
Live Resin : Hazy — New Image Brewing Company
Arvada, CO
Hazy IPA – A hazy IPA leveraging Citra and Mosaic fresh hops and liquid hop terpenes from Oast House Oils, Live Resin : Hazy lands as a straight-up juice bomb. As the brewery writes on Instagram, "The result is a saturation of fresh hop flavor like nothing you've experienced before, words can't do it justice, so you'll just have to try it for yourself."