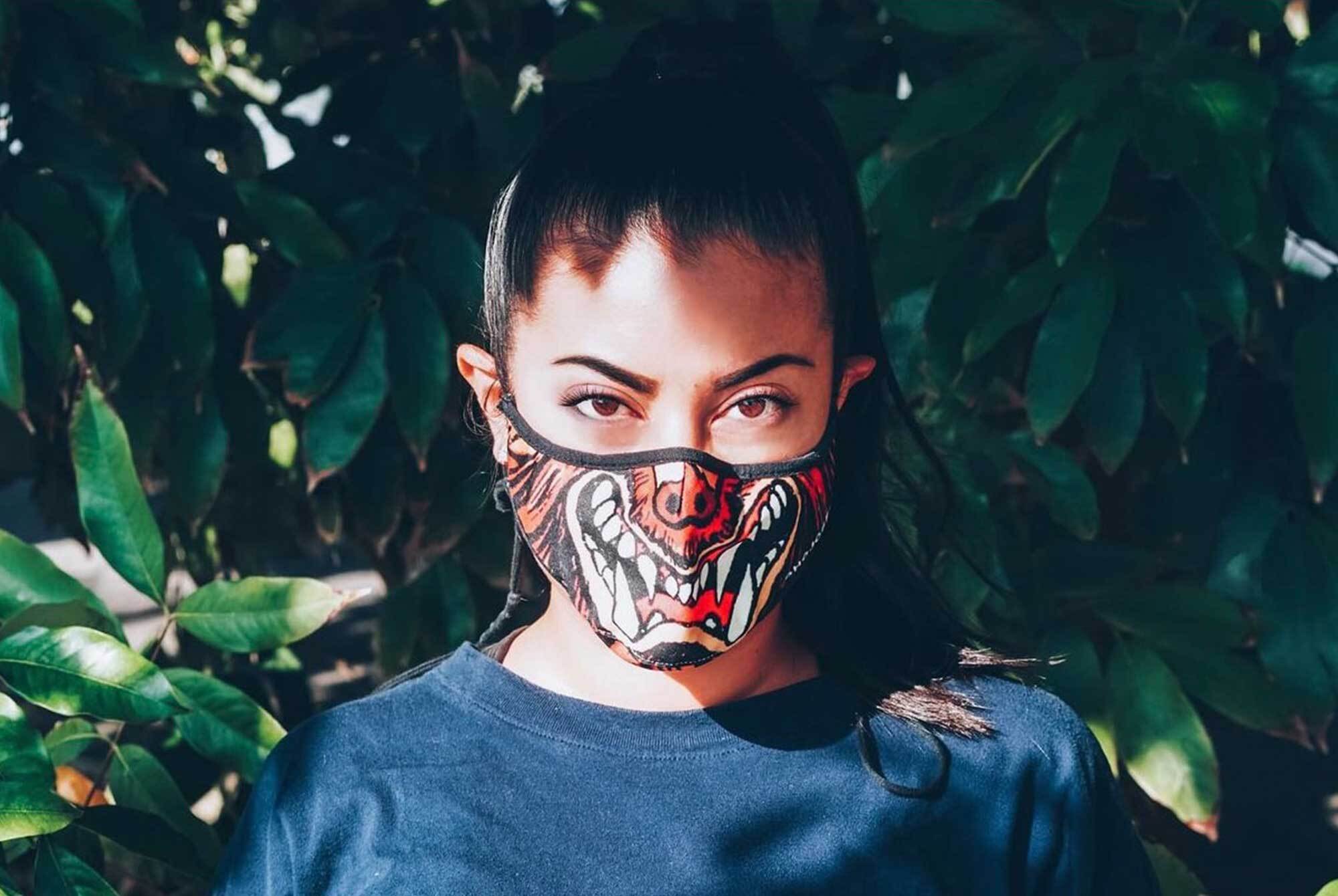 Photography courtesy of Shōjō Beer Co
Over the last several years, one of the most engaging craft beer personalities on Instagram has been Haidar Hachem, aka @thirsty_samurai_piggy. Whether posing in a pair of short shorts or on a brewing deck, the Lebanese-American brewer brings infectious good energy to his beer photography. Even if you don't know him personally, you want good things to happen to him and his partner, Marilyn Orozco, an Instagram personality in her own right who goes by @littlemariii. Big supporters of everyone else, Hachem and Orozco are now launching their own project: Shōjō Beer Co, a Japanese-inspired beer brand based in South Florida.
Who Started Shōjō Beer Co?
Shōjō Beer Co was started in 2021 by Haidar Hachem and his wife, Marilyn "Mari" Orozco.
A civil engineer by trade, Hachem is also an ultra runner and certified running coach. In 2017, he brought his signature energy to a friend's half marathon, completing the race in nothing but a Speedo, sunglasses, and a knit hat shaped like a pig.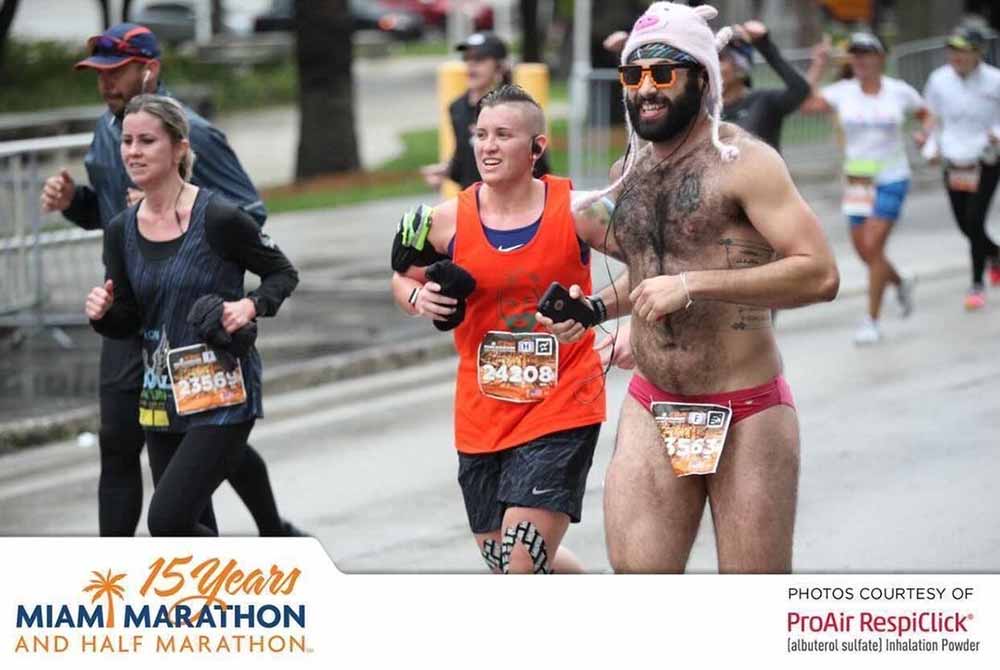 "For me, thirteen miles is kind of easy, so I was trying to kind of pump people up," says Hachem. "The Miami marathon always seems to land on the coldest, rainiest, windiest day in January. That year, the sky was dark, there was no sun, and it was constantly raining throughout the race."
At Mile 12, Hachem's sunny attitude started pissing off his friend. "She said, 'You need to shut the fuck up.' And I laughed."
Nearby, another woman completing the race looked up. Was someone laughing? And wearing a Speedo? And a knit hat shaped like a pig? His infectious attitude pushed her to finish the race. When it was over, she found him photobombing race pictures on Instagram. She tagged him as #MCM (Man Crush Monday), thanking him for helping her finish the race.
That woman was Marilyn Orozco, now Marilyn Hachem.
How Did Haidar Hachem and Marilyn Orozco Become Interested in Beer?
For many years, Orozco wrote for food blogs, and Hachem followed her on culinary adventures.
"But I would be twiddling my thumbs while she worked," he said. "So one day, I started blogging about beer."
The interest grew when Hachem started homebrewing. One day, while raising money for St. Jude Children's Research Hospital through an ultra marathon, he stopped at Lincoln's Beard Brewing Co. and met owner John Falco. One of the few people in Miami with Hachem's energy, the former intelligence operative (known as "Falco" in the beer industry) wrote Hachem a check, and the two became fast friends. In 2019, when Hachem and Orozco got married, Falco provided his brewery as the wedding venue — on the condition the happy couple let him officiate. That August, Hachem became the brewer at Strange Beast Beer. A couple of months later, he also started brewing at Lincoln's Beard.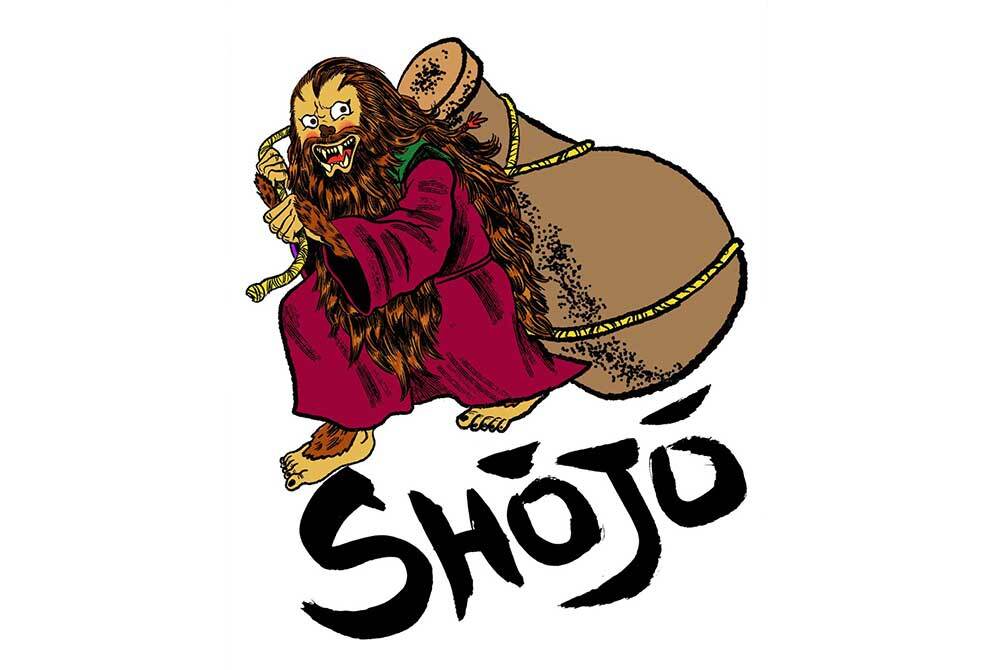 What Is The Inspiration for Shōjō Beer Co?
"In 2020, while we had a lot of time on our hands because of COVID, Mari and I decided we wanted to open our brewery," Hachem says. "That's how Shōjō Beer Co was born."
The name, which refers to a type of spirit, comes from Japanese culture.
"The company was born from a love of Japanese aesthetics and yōkai folklore," says Hachem. "We also wanted to get our heritages into the mix. So with myself being Lebanese and Mari being Nicaraguan, the brand will be a blend of three different cultures."
"Along the mountainous coasts of Japan lives a race of intelligent Yōkai known as shōjō," says Hachem. "They look like man-sized apes, with long, shaggy red hair — aka me."
Where Can You Get Beer From Shōjō Beer Co?
To start, Shōjō Beer Co won't have a physical location. Instead, like many of the country's hottest brands, they'll be contract brewing out of another facility; in this case, Unbranded Brewing in Miami, Florida.
For their first release on May 22nd, Hachem and Orozco will release a ten-barrel batch of 5.4% ABV Rice Lager they brewed in collaboration with Unbranded Brewing and fermented with Sake Yeast. It will be both in cans and on draft at Unbranded Brewing.
Moving forward, Hachem and Orozco plan to release at least one new beer each month. Next up is five barrels of a sour and then five of an IPA. Between each five-barrel batch, Hachem wants to release ten-barrel batches featuring different styles of lager.