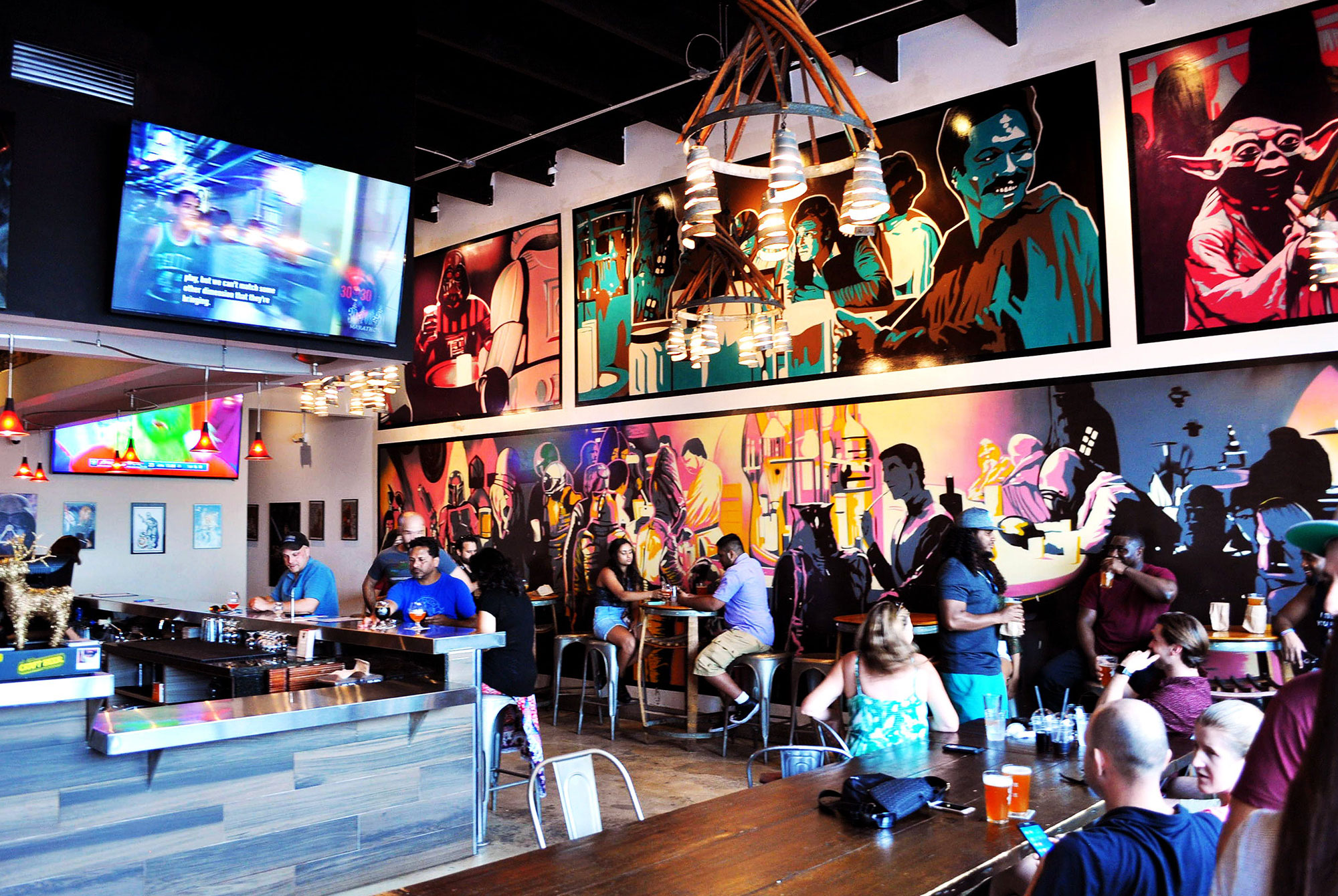 Photo courtesy of J. Wakefield Brewing
In Miami, Florida, it seems like there's a new brewery to check out every few months. And while many travel here for the sand and sun, it's not a bad idea to make sure a few of these spots are on your vacation itinerary.
Although there are incredible breweries less than 45 minutes north (Odd Breed, Invasive Species, and 3 Sons come to mind), we're limiting this to those in the greater Miami area.
While a few others might soon push their way on here, these five stand apart when it comes to quality and consistency.
If you want to make the most of your time in Miami, our picks for five best breweries in "The Magic City" will help you do just that.
We also want to give a shoutout to Unseen Creatures Brewing & Blending, an upcoming brewery that's been making waves in the craft beer community.
Below are our picks for the five best breweries in Miami.
The Best Craft Breweries In Miami
J. Wakefield Brewing
120 NW 24th St. | (786) 254-7779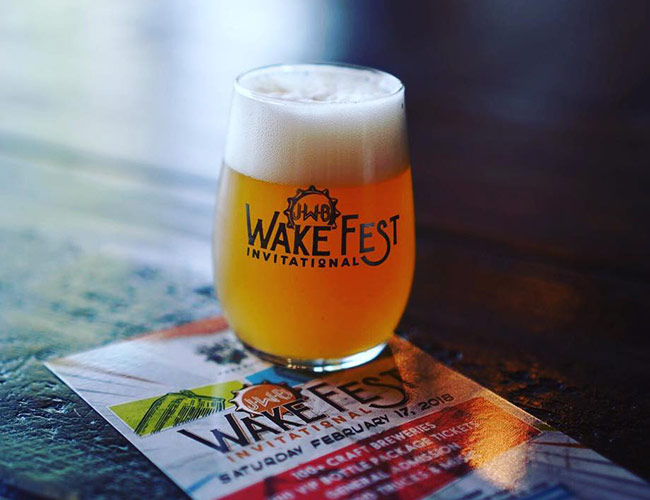 Come on, did you think there'd be a list of best breweries in Miami that didn't include this one? Known for their incredible sours and standout imperial stouts, J. Wakefield is the standard bearer in the Miami beer scene.
The brewery's anniversary festival, Wakefest Invitational, brought more than 120 independently-owned craft breweries to the city in February.
If a brewer is in town, she or he is probably looking to collaborate on something with J. Wakefield. Lines for bottle releases are known to form at 2 AM the night before. Need we say more?
Tripping Animals Brewing Co.
2685 NW 105th Ave | (305) 646-1339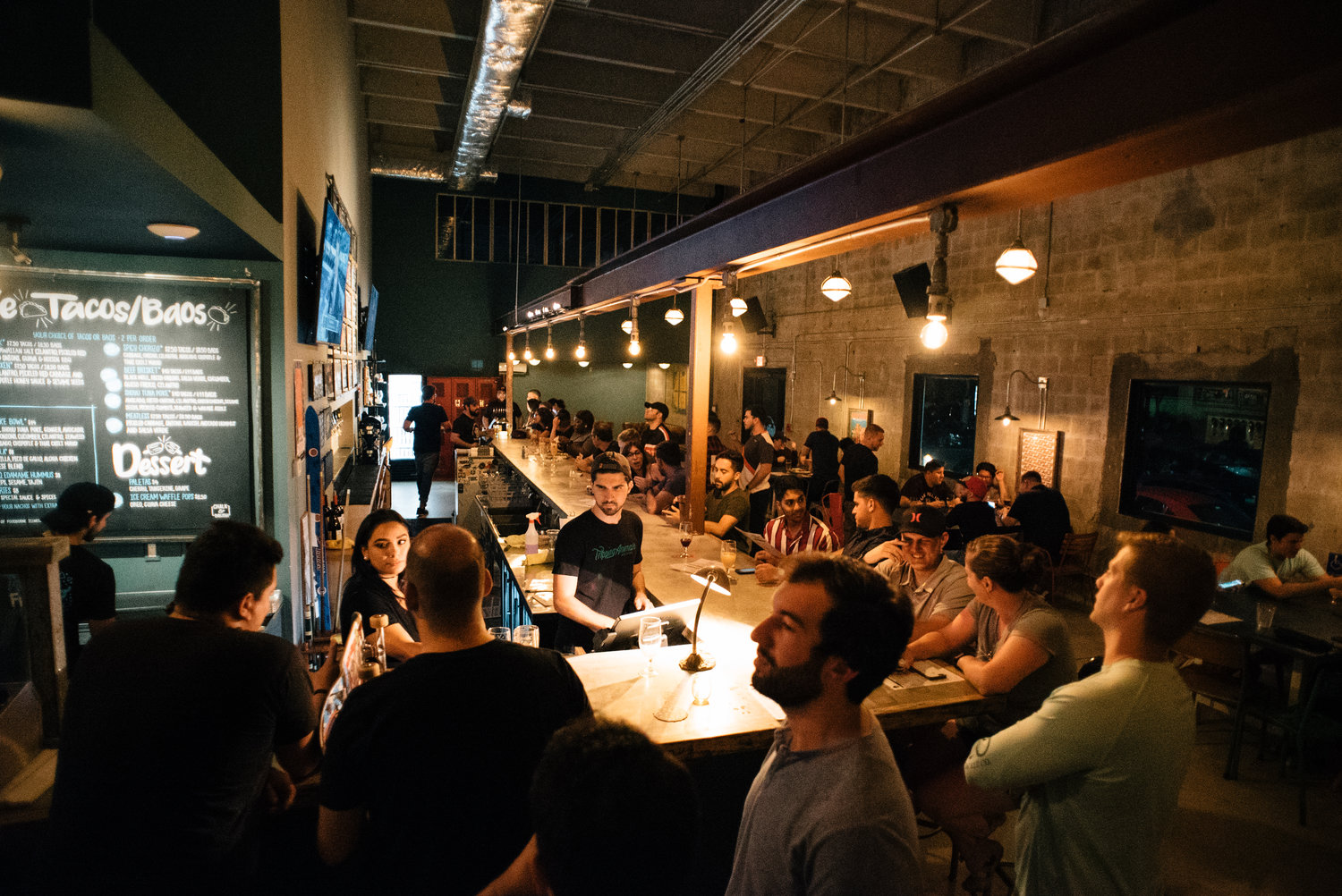 Like many American breweries, Tripping Animals started as an idea that friends had while homebrewing. Unlike many American breweries, those friends first had that idea in Venezuela back in 2011.
While the brewery only opened in 2018, it has already collaborated on beers with well-known names like Finback and Mumford Brewing and has developed a passionate local following. Tripping Animals also has one of my favorite taprooms, wrapping completely around the bar and extending into a faux patio area that's complete with ping pong tables and a full view of the brewing space.
M.I.A. Beer Co.
10400 NW 33rd St #150 | (786) 801-1721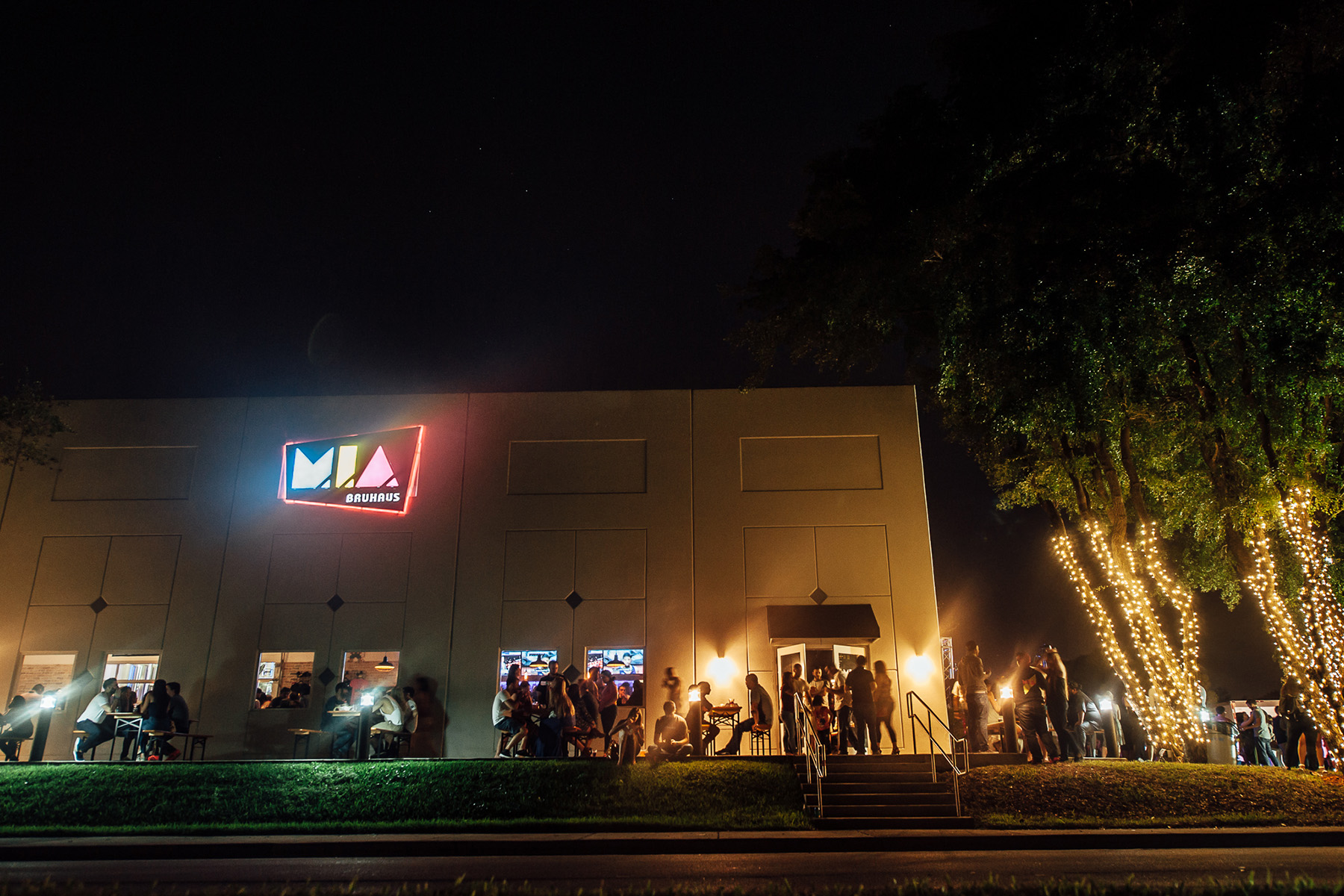 M.I.A. is instantly recognizable thanks to its neon-colored branding. With its fairly large distribution footprint, there's a decent chance you've had – or will have – some of its core offerings.
If you happen to see the brewery is hosting a croqueta y cerveza pairing while you're in town, make sure to sign up. It's a uniquely Miami experience.
Wynwood Brewing Co.
565 NW 24th St | (305) 982-8732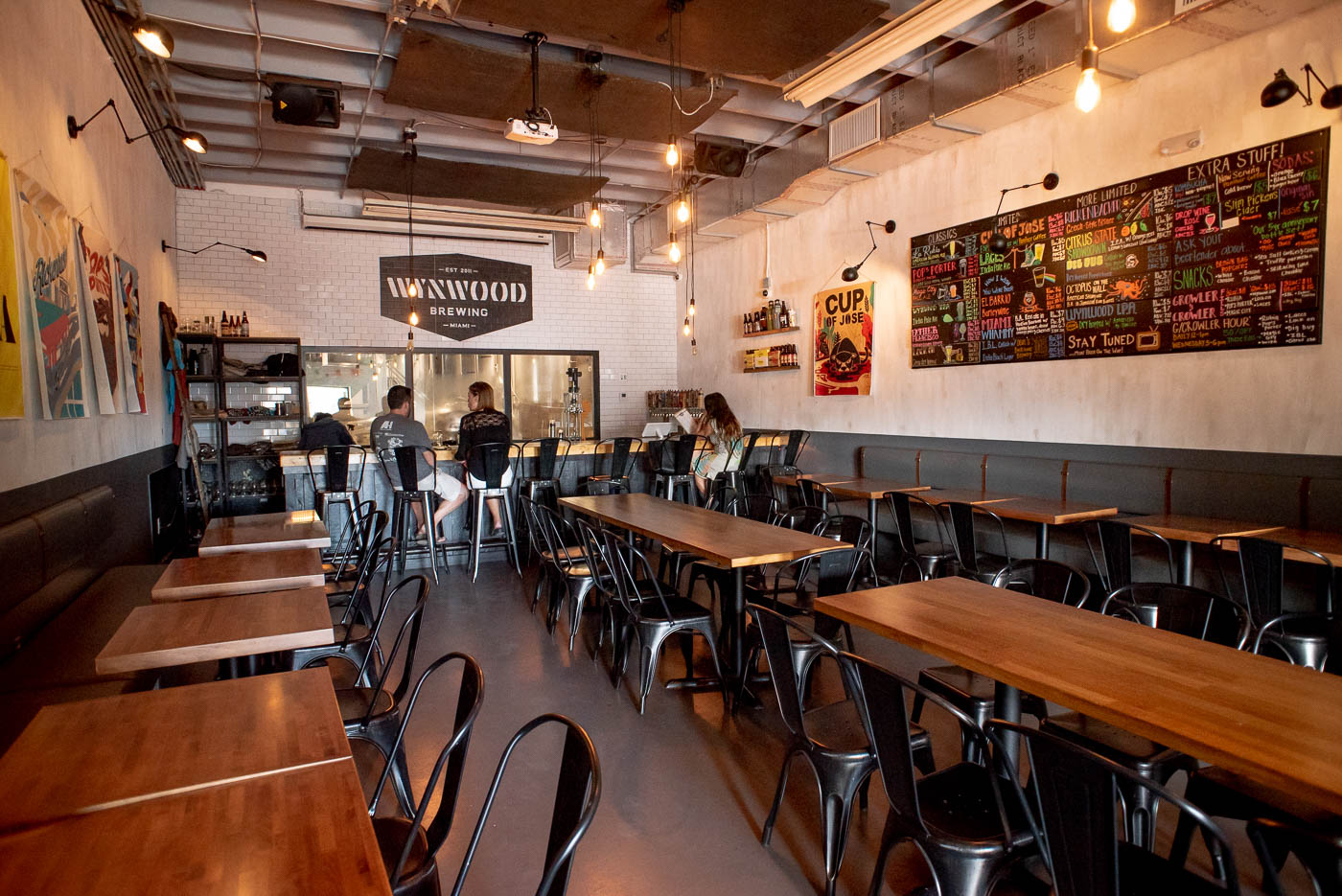 Launched in 2013, Wynwood Brewing is an elder statesman here. It's opening paved the way for others like J. Wakefield and Concrete Beach Brewery and helped turn the Wynwood neighborhood into a hotbed for craft beer lovers.
Its flagship beers – La Rubia and Pop's Porter – can be found citywide and will be getting an even wider distribution thanks to Portland-based Craft Brew Alliance, which recently purchased Wynwood Brewing.
If you happen to visit near December, be sure to try its Coquí-to, a rum barrel-aged imperial milk stout with coconut, cinnamon, clove, and vanilla beans; it tastes like Miami Christmas in a glass.
The Tank Brewing Co.
5100 NW 72nd Ave A-1 | (786) 801-1554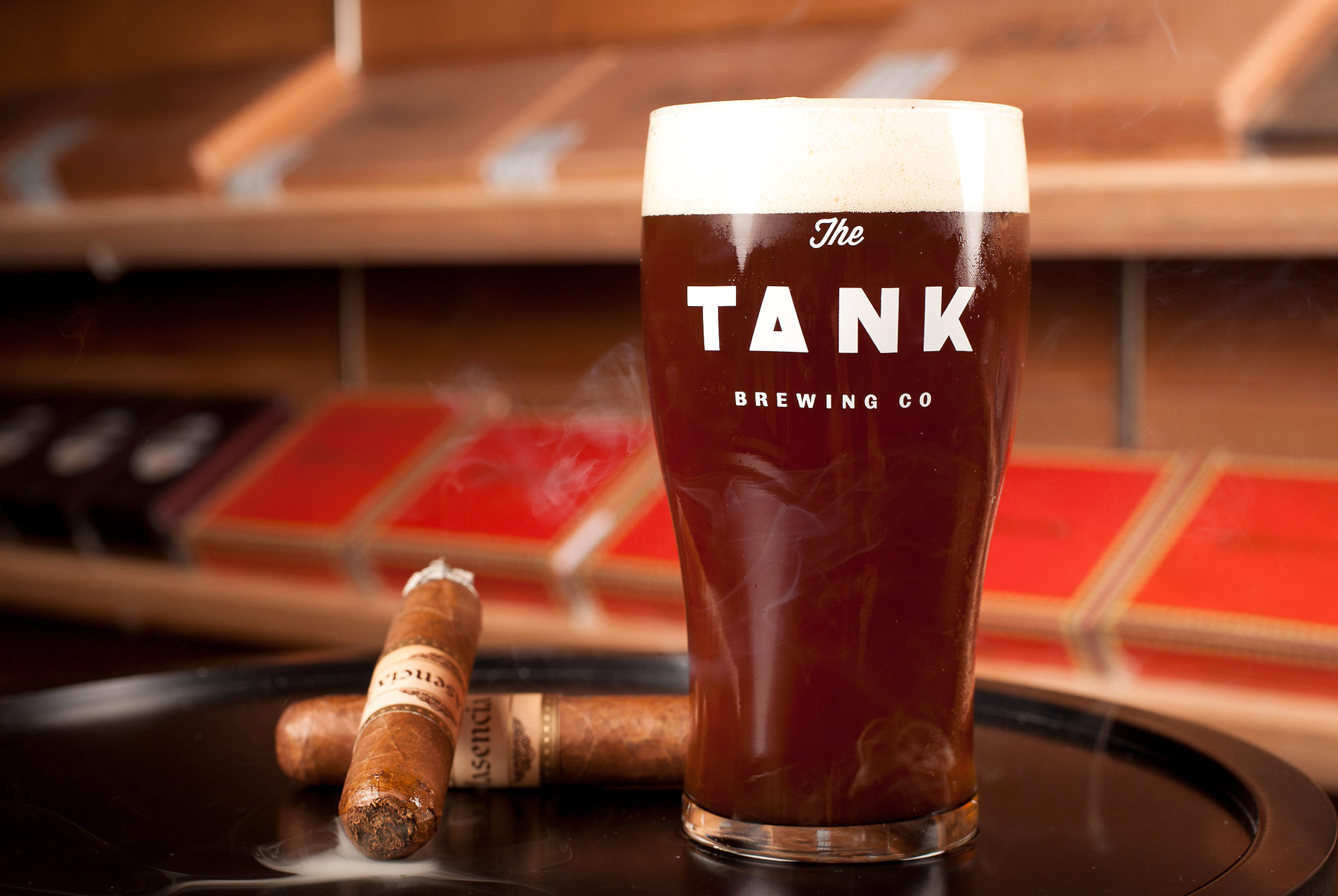 No other brewery can boast what The Tank can; it's the only brewery in the country with a cigar lounge on site. They even have staff members who will gladly help you pair the two.
But The Tank is not just a gimmick, either. They have a dialed-in core series that allows them to have fun with their more unique seasonal offerings, including a wet-hopped rye IPA that I'll start ordering even though it's still 80 degrees during Miami's September evenings.
Liked this article? Sign up for our newsletter to get the best craft beer writing on the web delivered straight to your inbox.