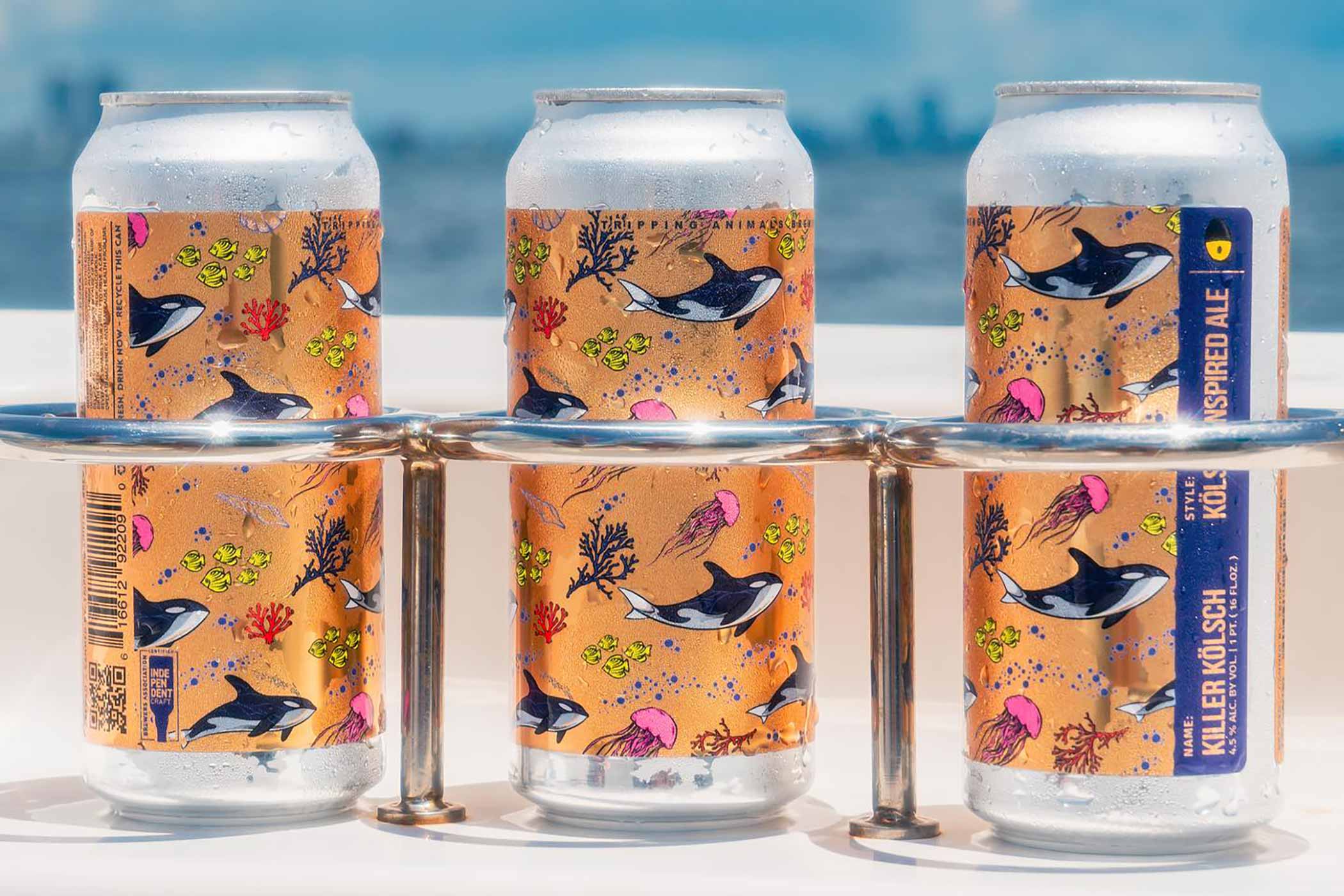 Photography courtesy of @trippinganimalsbrewing
Overall, South Florida is a pretty hot beer destination. But in Miami, particularly, it seems like there's a new taproom to check out every few months. And while many travel here for the sand and sun, it's not a bad idea to make sure a few of our best breweries in Miami are on your vacation itinerary.
Although there are incredible breweries less than forty-five minutes north (Dream State, Odd Breed, Invasive Species, and 3 Sons come to mind), we're limiting this to those in the greater Miami area.
While a few others might soon push their way on here, these dozen stand apart when it comes to quality and consistency.
If you want to make the most of your time in Miami, our picks for the twelve best breweries in "The Magic City" will help you do just that.
And stay tuned for a guide to breweries more than forty-five minutes north of Miami when we travel to Vero Beach for Hop Culture Founder Kenny Gould's wedding in December 2023!
Hop Culture's Best Breweries to Visit in Miami, Florida
J. Wakefield Brewing
120 NW 24th St, Miami, FL 33127 | (786) 254-7779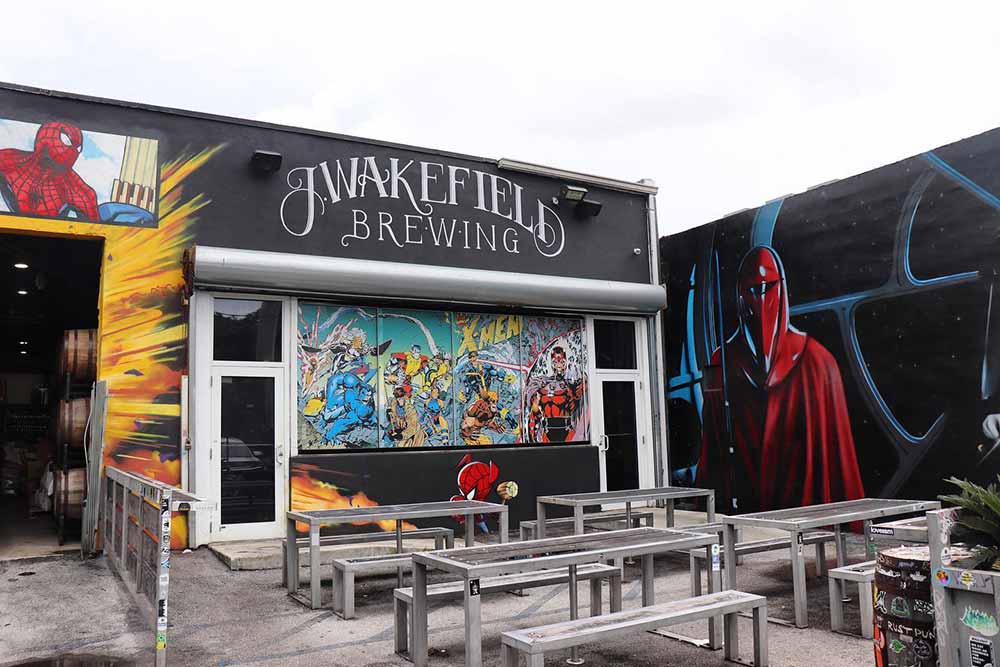 Every list of the best breweries in Miami has to include J. Wakefield. Known for their incredible sours and standout imperial stouts, J. Wakefield is the standard bearer in the Miami beer scene.
The brewery's anniversary festival, Wakefest Invitational, brings more than 120 of the who's who of craft breweries to the city in February.
And when a brewer is in town, they are probably looking to collaborate on something with J. Wakefield. Lines for bottle releases are known to form at 2 AM the night before. Need we say more?
Tripping Animals Brewing Co.
2685 NW 105th Ave, Miami, FL 33172 | (305) 646-1339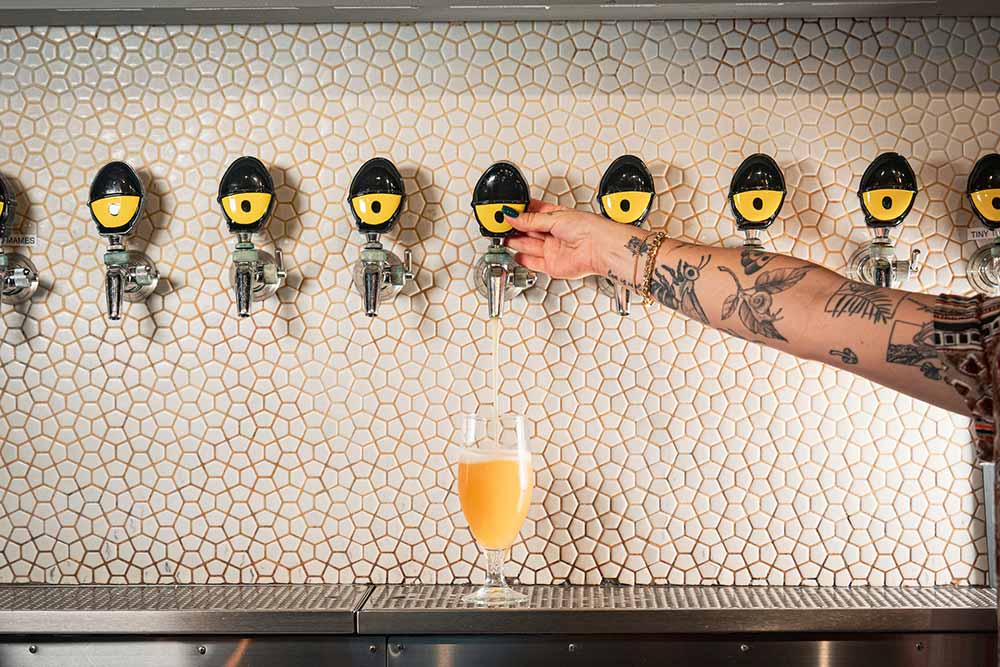 Like many American breweries, Tripping Animals started as an idea that friends had while homebrewing. Unlike many American breweries, those friends first had that idea in Venezuela in 2011.
In Venezuela, when you're tripping, it means you're having a great time. And though the Tripping Animals—featuring a different stoned animal on each can—might suggest otherwise, that's the spirit in which Daniel Chocron, Ignacio Montenegro, Iker Elorriaga, and Juan Manuel Torres founded their brewery in Doral, FL, just outside Miami.
As former Hop Culture Managing Editor John A. Paradiso wrote in a past article on Tripping Animals, "On paper, Tripping Animals isn't so different from many of the other breweries pursuing in-vogue beer styles. Perhaps what best separates the Tripping Animals team is their sense of community. While most fans are quick to sing the praises of Tripping Animals' beer, they're just as likely to say how welcoming and kind Chocron, Torres, Montenegro, and Elorriaga are."
For good vibes, great art, and amazing beer, visit Doral—aka Miami's "Little Venezuela"— for an IPA or sour and to party with the fun-loving team at Tripping Animals.
Prison Pals Brewing Co.
8205 NW 12th St #3, Doral, FL 33126 | (786) 449-5203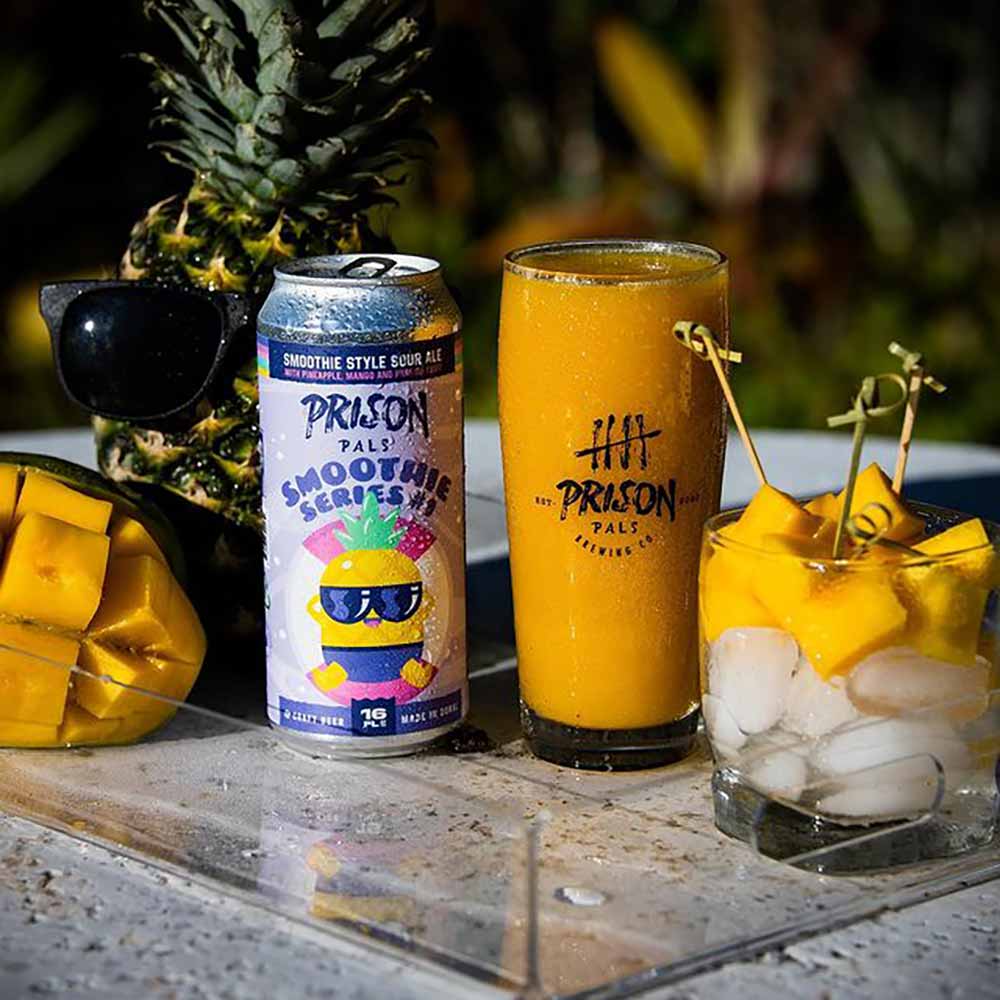 Founded in 2019 by four Argentinians—Juan Pipkin, Diego Setti, Bruno Laperchuck, and Matias Moroni—Prison Pals in Doral, FL, was originally the brainchild of Pipkin, a former race car driver.
As if South Florida's beer scene could get hotter, Prison Pals brings jam-packed fruit smoothie sours, hoppy hazy IPAs, and lights-out lagers to the Sunshine State.
To say the brewery has crushed it would be an understatement. In the last twenty-nine months, Prison Pals has opened three taprooms across the state, added two new beers to their core lineup, and continued to churn out those unusual, one-off smoothie beers that have become their trademark.
Once you try any beer from Prison Pals' portfolio, two things stand out right away: the high quality and drinkability.
Perhaps most unique to the brand and the beers that put them on the map is their incredibly thick, heavily fruited Smoothie Series. But don't sleep on the brewery's Premium Lager, which picked up a gold medal in the "American-Style Lager" category at Florida Best Beer this year.
Lincoln's Beard Brewing Company
7360 SW 41st St, Miami, FL 33155 | (305) 912-7390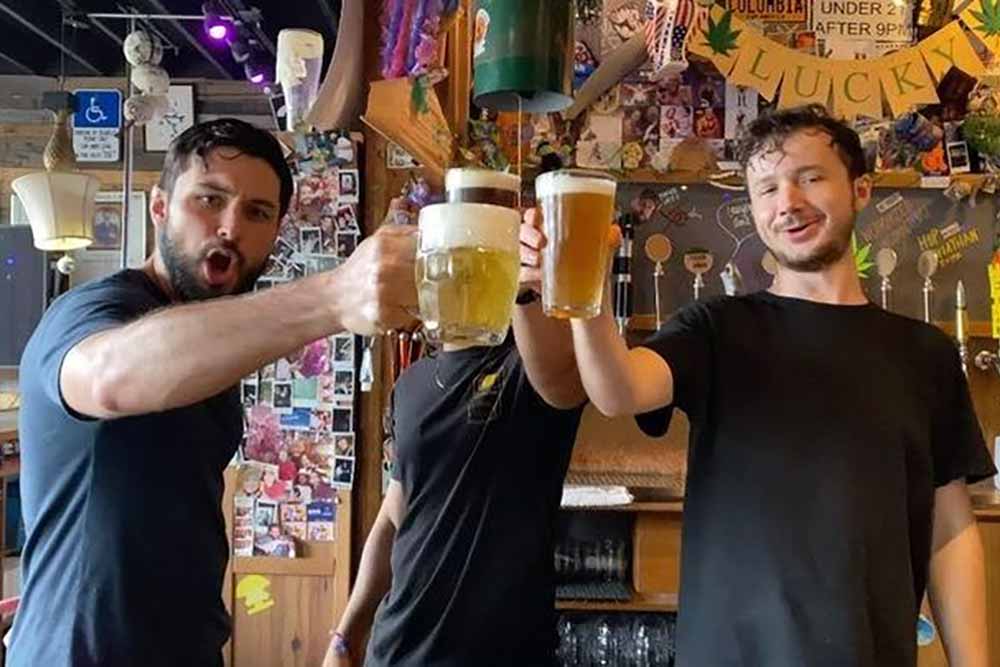 Apparently, Lincoln's Beard Founder John Falco thinks he can be one of the nicest people in beer, help support an entire community, and still fly under the radar. Hardly! Hop Culture Founder Kenny Gould blew up his spot by naming Lincoln's Beard one of our best breweries of 2021.
A staple in the Miami beer community, Lincoln's Beard has been putting out awesome beer, great art, and high-quality vibes since 2016. But unless you live in the area, you probably haven't heard of this hidden gem. With humility and talent, Lincoln's Beard has helped make South Florida a destination for craft beer lovers and was one of the reasons we called Miami one of the five best beer cities of 2019.
If you visit, try the Morning Glory, a 5.2% ABV crushable blonde ale perfect for beating the Florida heat.
Shōjō Beer Co.
4233 SW 75th Ave, Miami, FL 33155 | (786) 355-7105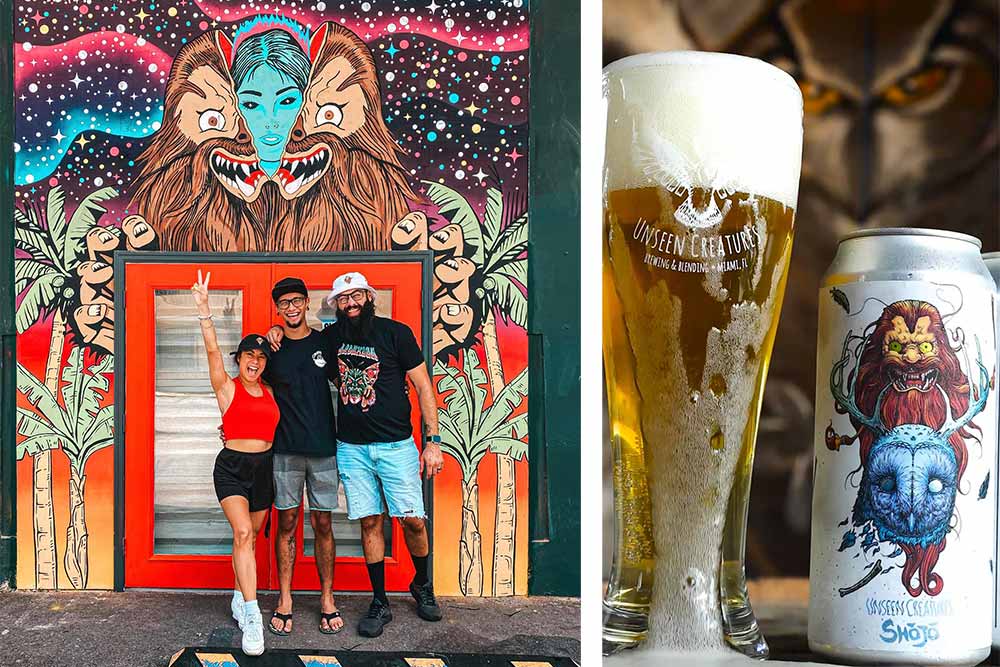 Early in 2021, we wrote about the story behind Shōjō Beer Co., a former contract brewing project out of Miami.
Founded by Marilyn "Mari" Orozco and Haidar Hachem, Shōjō Beer Co. takes inspiration from Orozco and Hachem's Nicaraguan and Lebanese cultures, respectively. In May 2021, Orozco and Hachem had yet to brew a beer.
Flash forward to the end of 2021, and we named them one of our 11 Best Breweries to Watch in 2022.
With a brewing pedigree from Lincoln's Beard (one of Hop Culture's Best Breweries of 2021) and Strange Beast Brewpub and Pizzeria, Hachem is no stranger to the brewhouse. And Orozco adds her marketing and storytelling talents.
Look for plenty of influences from Hachem and Orozco's respective cultures. Like Kitsune Sour Series #1, a 5% ABV fruited sour with dragonfruit, yuzu, and watermelon, which reminded Hachem of times he spent in Lebanon with his family eating watermelon. We named this beer one of our top fall beers of 2021.
Excitingly, this past August, the duo opened Shōjō's Dojo, Miami's first sake brewery that will also feature their own beers and collabs. The cozy 1,000-sq-ft space fits up to fifty people and will reflect Hachem and Orozco's love of Japanese culture and craft beer.
Unseen Creatures Brewing & Blending
4178 SW 74th Ct, Miami, FL 33155 | (786) 332-2903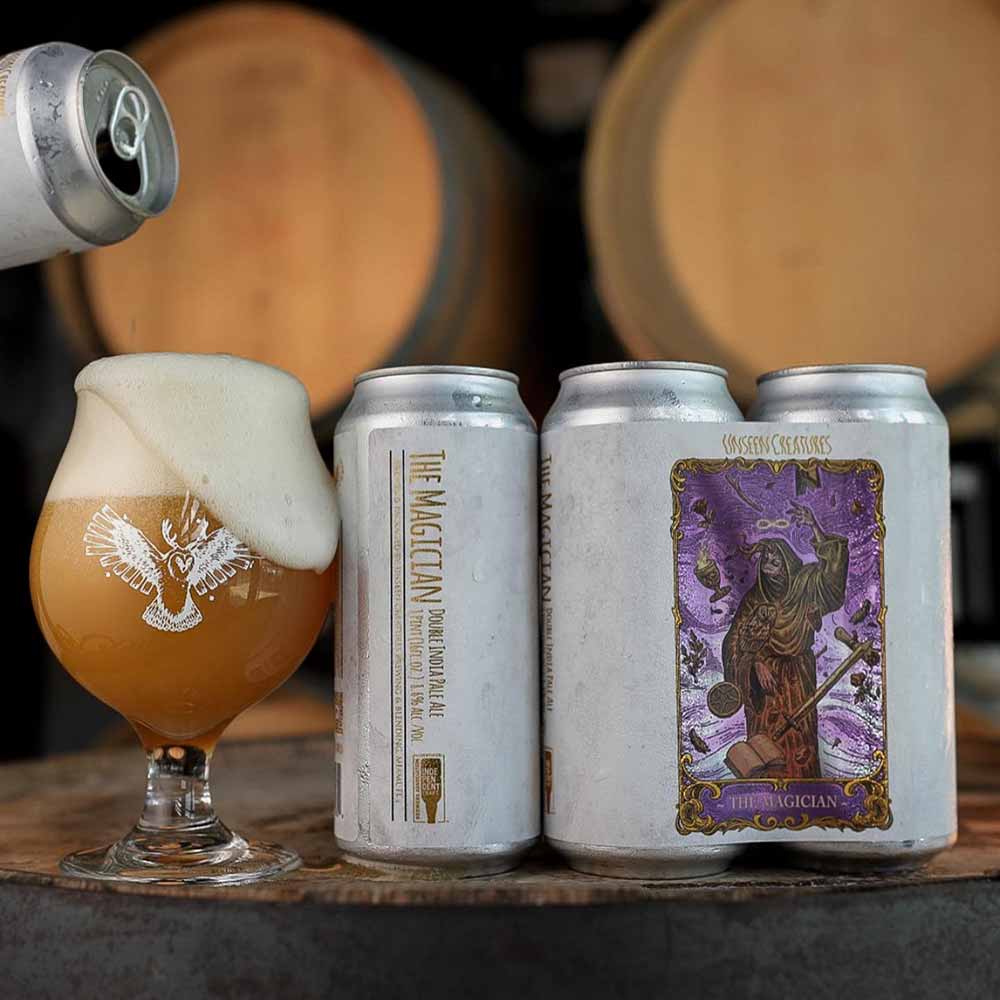 Once our pick for one of the best new breweries of 2019, Unseen Creatures has since grown into one of the most in-demand breweries in Miami.
Their farmhouse-inspired beers grip South Florida, focusing on using local ingredients to express Miami terroir. Named for the mercurial yeast that is the lifeblood of any brew, Unseen Creatures specializes in oak barrel-aged, mixed-fermentation wild and sour beers, brewing with a special house culture to maintain that unique neighborhood point of view.
Telling Miami's vibrant and eclectic story has been vital to husband and wife team Marco and Vicky Leyte-Vidal's approach to Unseen Creatures' every breath.
One can see it in Unseen Creatures' location in the heart of Miami's Bird Road Art District, in the 5,300-sq-ft taproom, and certainly in the beer, where core offerings such as Artifact Saison, a house petite saison with Brettanomyces and dry-hopped with Cascade, blur the line between the beauty of what is seen and unseen.
OFF SITE
8250 NE 2nd Ave, Miami, FL 33138 | (786) 360-4237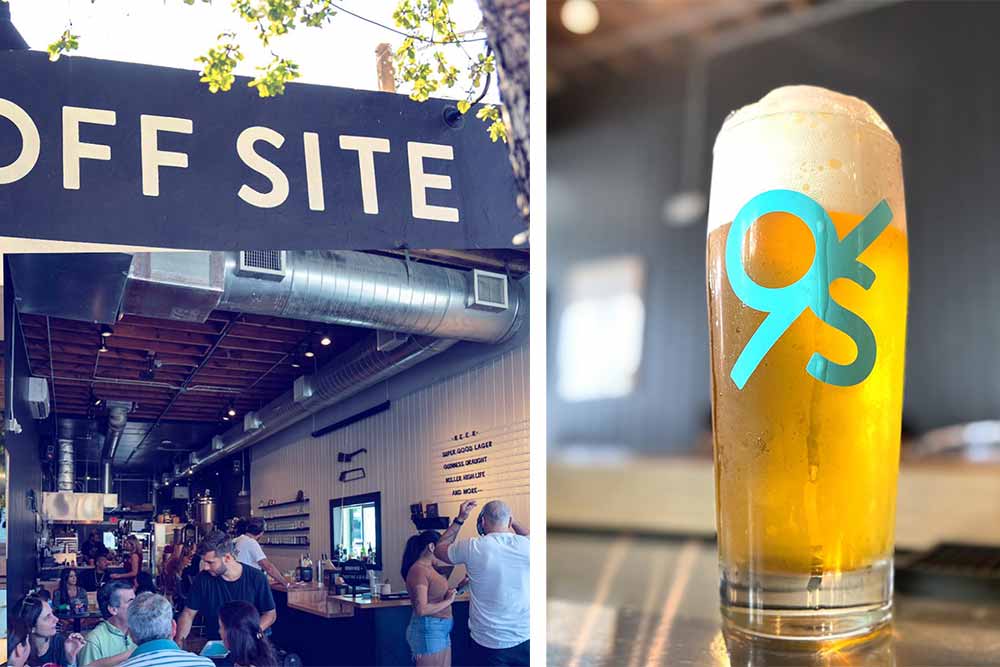 A no-frills nano-brewery in the Wynwood neighborhood of Miami, OFF SITE makes one beer and one beer only.
Super Good Lager™ has a big name to live up to. But if locals in the industry have anything to say about it, this American lager gets top marks.
Paired with elevated plates like fish 'n chips, cheesesteaks, short rib nachos, fried chicken, and a Cuban sandwich, Super Good Lager gets even better.
Lost City Brewing Company
12207 NE 13th Ct, North Miami, FL 33161 | (305) 456-0318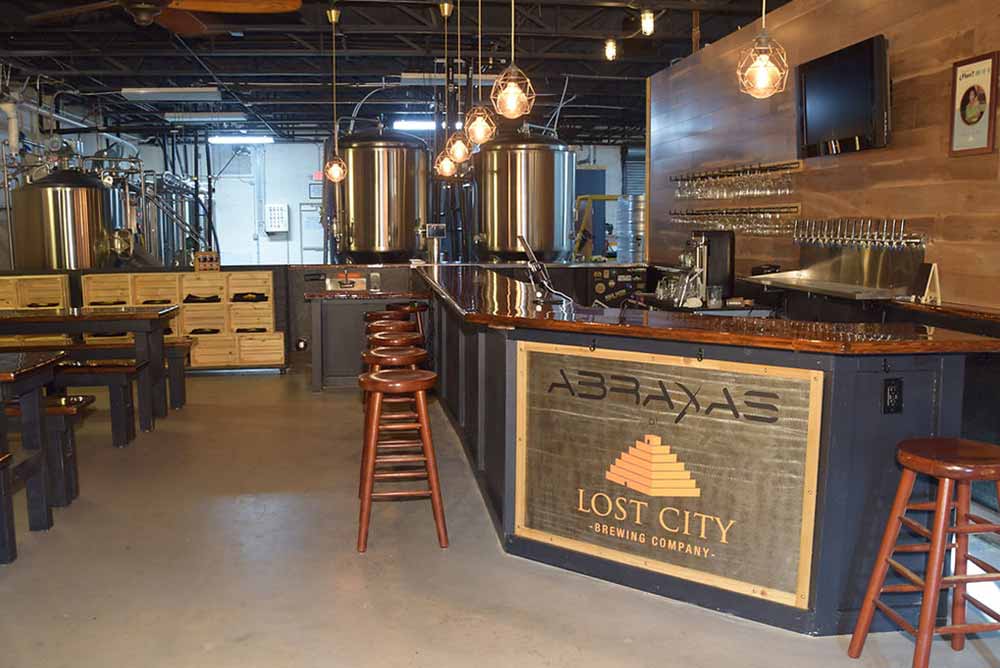 With a mission to "bring culturally inspired ales to the craft beer community," Lost City focuses on brewing with local ingredients or styles fit for the Florida heat.
For instance, Oleta River, an American IPA with lots of late addition hops for a juicy, slightly bitter sensation. Or Lemongrass, a Belgian blonde with a yeasty spiciness and sunny floralness from the lemongress.
The Tank Brewing Co.
5100 NW 72nd Ave A-1, Miami, FL 33166 | (786) 801-1554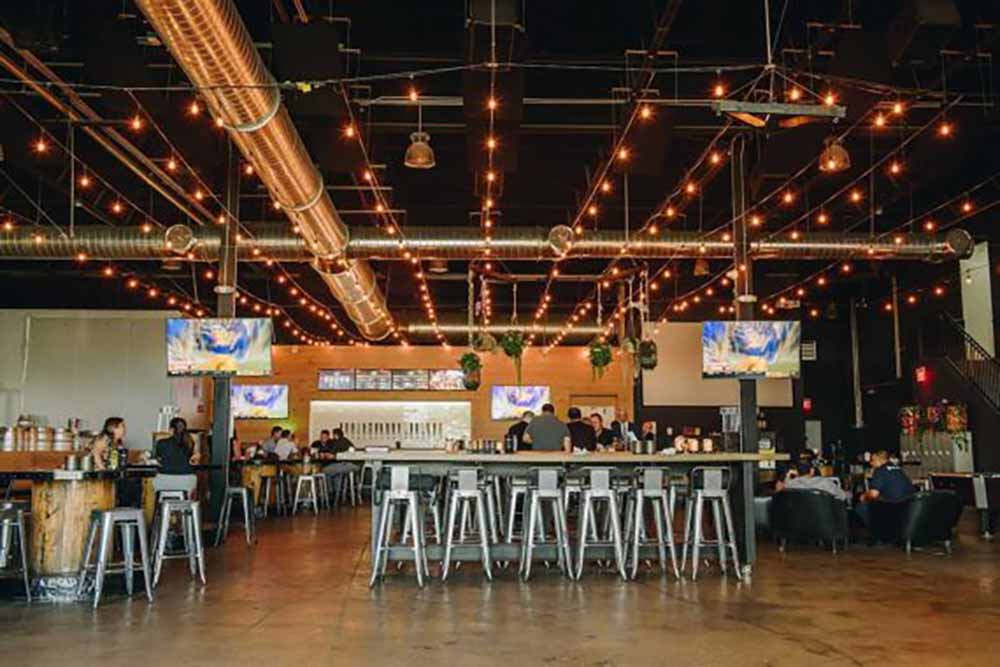 No other brewery can boast what The Tank can; it's the only brewery in the country with a cigar lounge on site. They even have staff members who will gladly help you pair the two.
But The Tank is not just a gimmick, either. Their dialed-in core series allows them to have fun with their more unique seasonal offerings, including a wet-hopped rye IPA that we'll start ordering even though it's still eighty degrees during Miami's September evenings.
Unbranded Brewing Co.
1395 E 11th Ave, Hialeah, FL 33010 | (786) 332-3097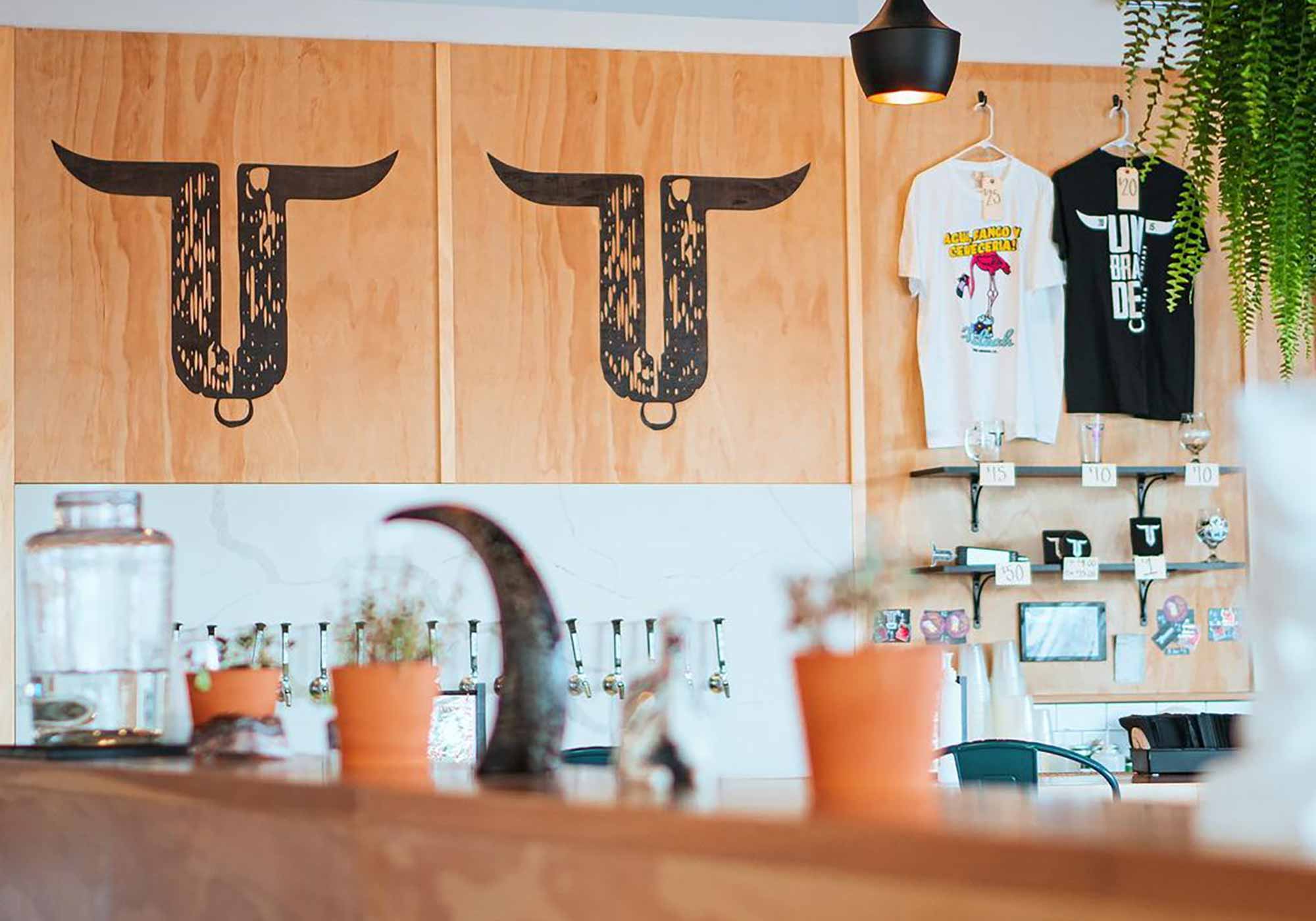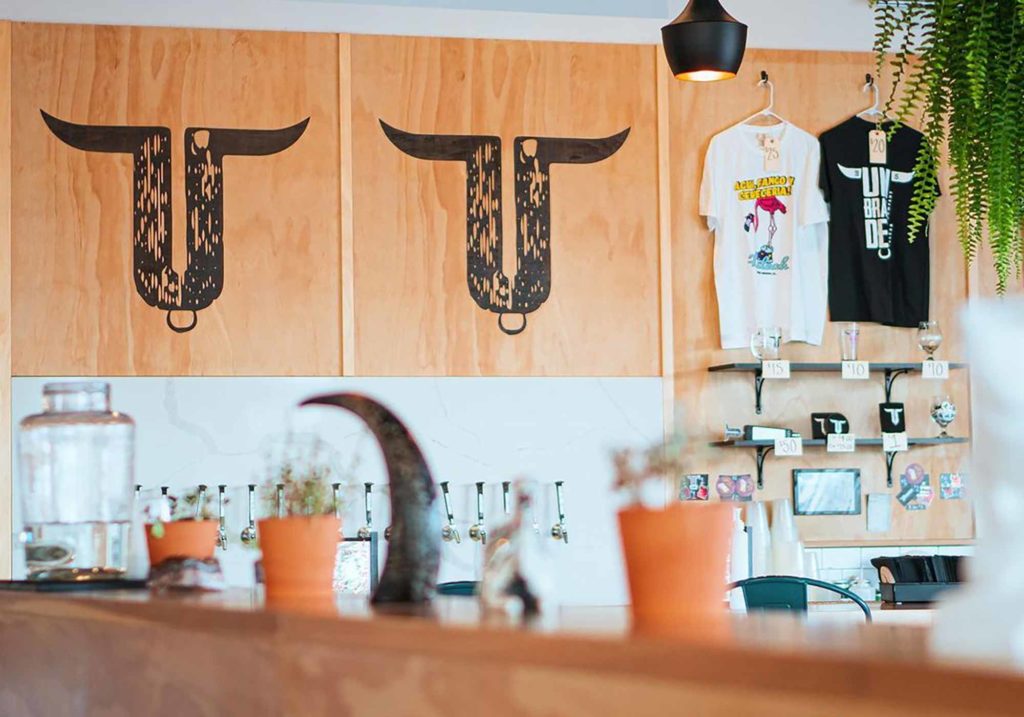 When Zachary Swanson founded Unbranded Brewing in Hialeah, FL, it was the first brewery to ever open in the predominantly Cuban city. Even though many other brewers were putting down roots in the trendy Miami neighborhood of Wynwood, Swanson went against the grain by choosing a close-knit Hispanic community about twenty miles north.
Swanson believes that every city deserves a local craft brewery. And he hopes he can introduce more South Floridians to craft beer.
"People from Hialeah have a deep attachment to the city," Swanson told Hop Culture. "That's why I thought it would be great for a craft brewery … because craft breweries do well in those neighborhoods where people have a strong civic pride."
At the brewery, you'll find local nods everywhere. Like Guava Wheat with 1,200 lbs of fresh guayaba, or Hialeah Light, described as a Florida Lager—the brewery's own crushable cervecita.
M.I.A. Beer Co.
10400 NW 33rd St #150, Doral, FL 33172 | (786) 801-1721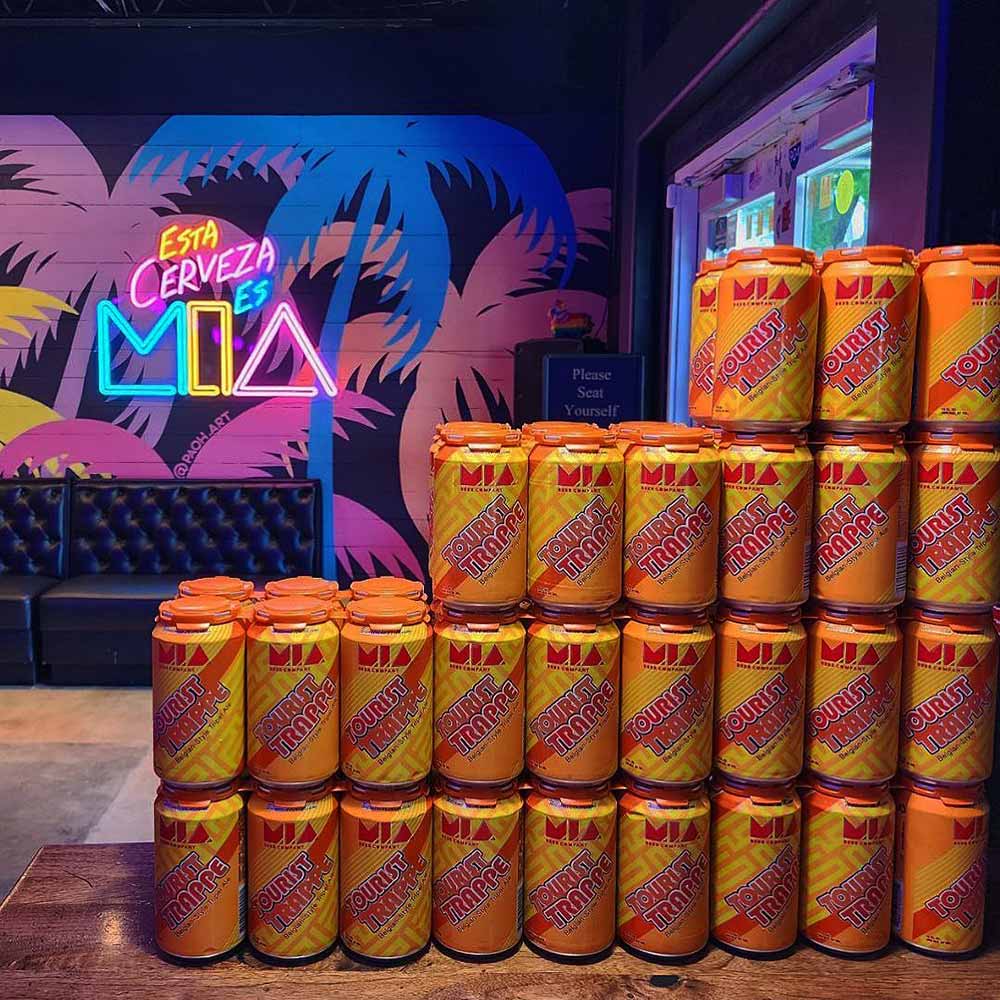 M.I.A. is instantly recognizable thanks to its neon-colored branding. With its fairly large distribution footprint, there's a decent chance you've had—or will have—some of its core offerings.
Sign up if you happen to see the brewery hosting a croqueta y cerveza pairing while you're in town. It's a uniquely Miami experience.
Wynwood Brewing Company
565 NW 24th St, Miami, FL 33127 | (833) 996-9663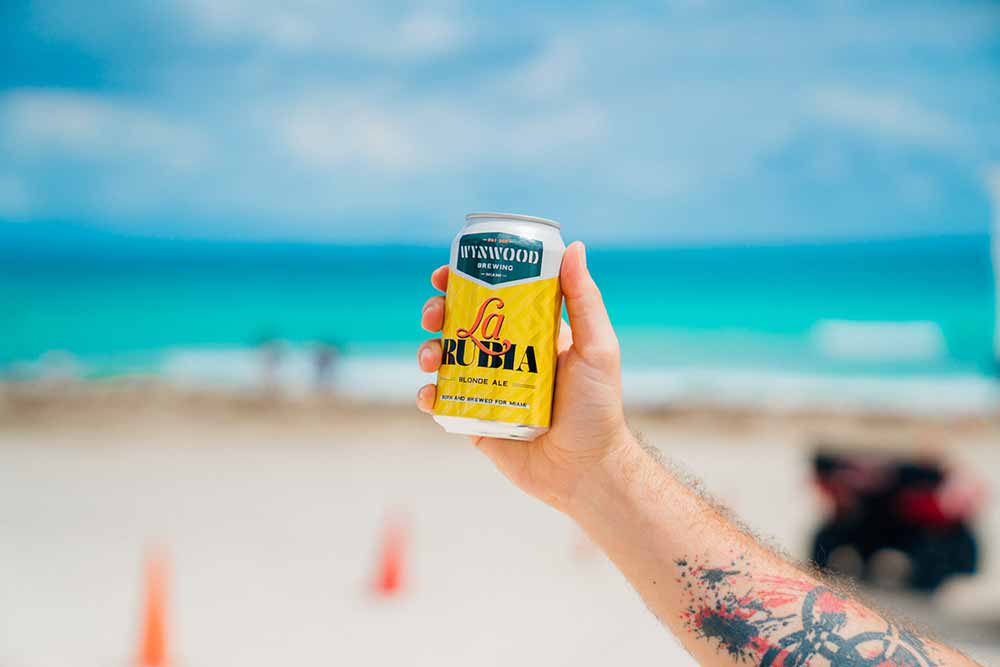 Launched in 2013, Wynwood Brewing is an elder statesman. Its opening paved the way for others like J. Wakefield and Concrete Beach Brewery, turning the Wynwood neighborhood into a hotbed for craft beer lovers.
Its flagship beers—La Rubia and Pop's Porter—can be found citywide.
If you happen to visit near December, be sure to try its Coquí-to, a rum barrel-aged imperial milk stout with coconut, cinnamon, clove, and vanilla beans; it tastes like Miami Christmas in a glass.
Liked this article? Sign up for our newsletter to get the best craft beer writing on the web delivered straight to your inbox.