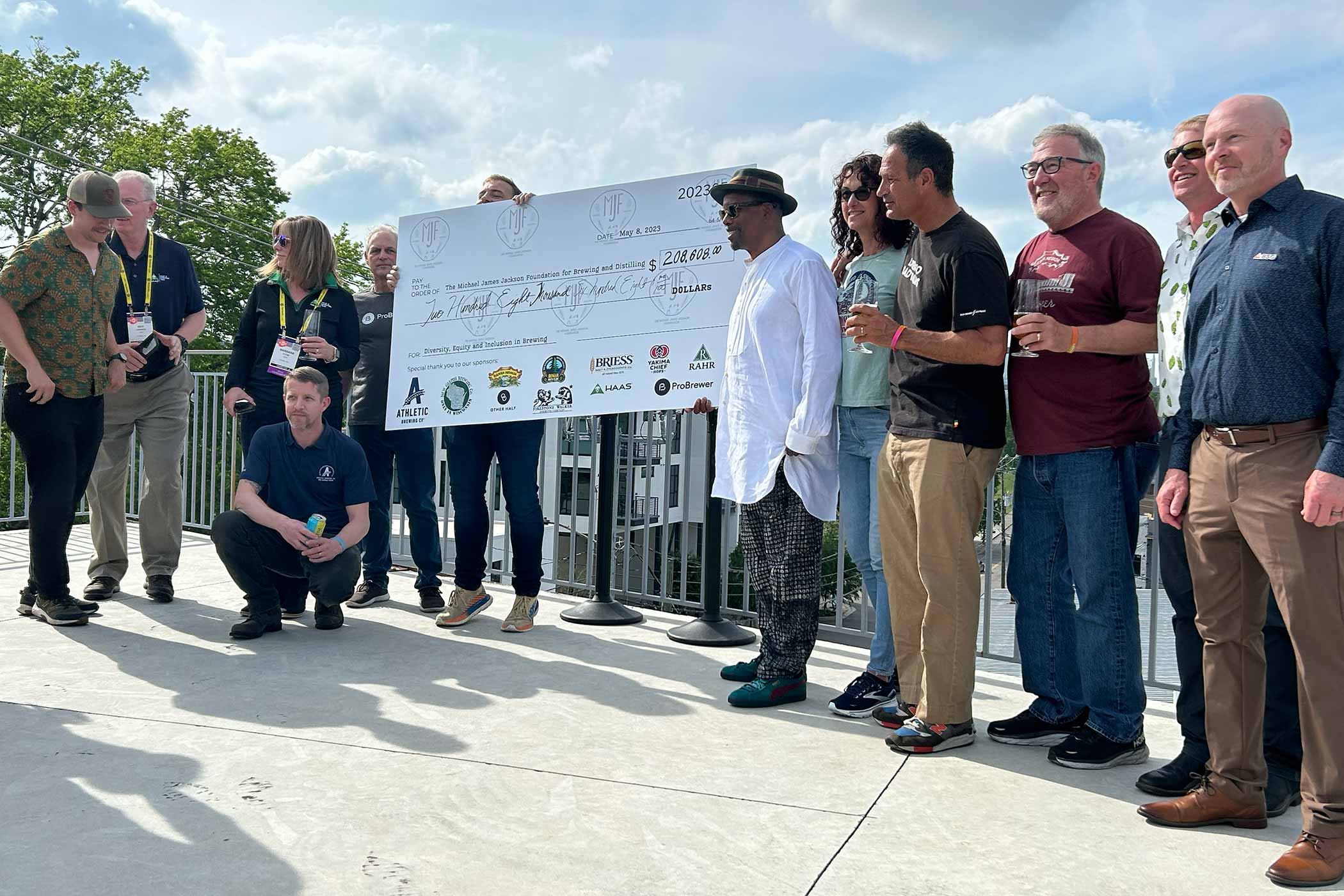 Photography courtesy of Grace Weitz
As the sun set over the Nashville city skyline, Michael James Jackson Foundation (MJF) Founder and Chair Garrett Oliver held up a life-size check for $208,608.00 (a number that would increase to $255,000.00 over the next few days).
Crowding in next to him was a stable of who's who in the industry—Dogfish Head Craft Ales Co-Founder Sam Calagione, Russian River Brewing Company Co-Founder Natalie Cilurzo, Sierra Nevada Product Manager Terence Sullivan, and Athletic Brewing Co-Founder & CEO Bill Shufelt, to name a few.
All contributed to raising money for the MJF, a grant-making organization funding technical scholarship awards to Black, Indigenous, and People of Color in the brewing and distilling industry.
For the second year in a row, ProBrewer teamed up with the MJF to host its annual matching fundraising challenge, accepting donations through May 8, 2023, with Athletic guaranteeing to match up to $100k.
Shufelt explains that the non-alcoholic brewery has a community impact fund that donates up to one percent of sales or $1 million every year, choosing to donate to the MJF this year. "The ethos is to be a consistent, positive [role] in all the communities we do business," he said. "There is no better way to get more communities in the beer world than by giving people great jobs so they can make beers for their communities."
But according to ProBrewer Co-founder Mark Silva, breweries big and small contributed, including New Glarus, Firestone Walker, Other Half, Russian River, Sierra Nevada, Allagash, Dogfish Head, Boston Beer, and more.
Even the host brewery for the evening, who recently opened Fait La Force, a tiny 5-bbl brewery in Nashville, donated.
With such a cadre of breweries and suppliers participating, it's incredible to see how the MJF has already made a significant impact in just a few short years.
What Is the Michael James Jackson Foundation for Brewing & Distilling?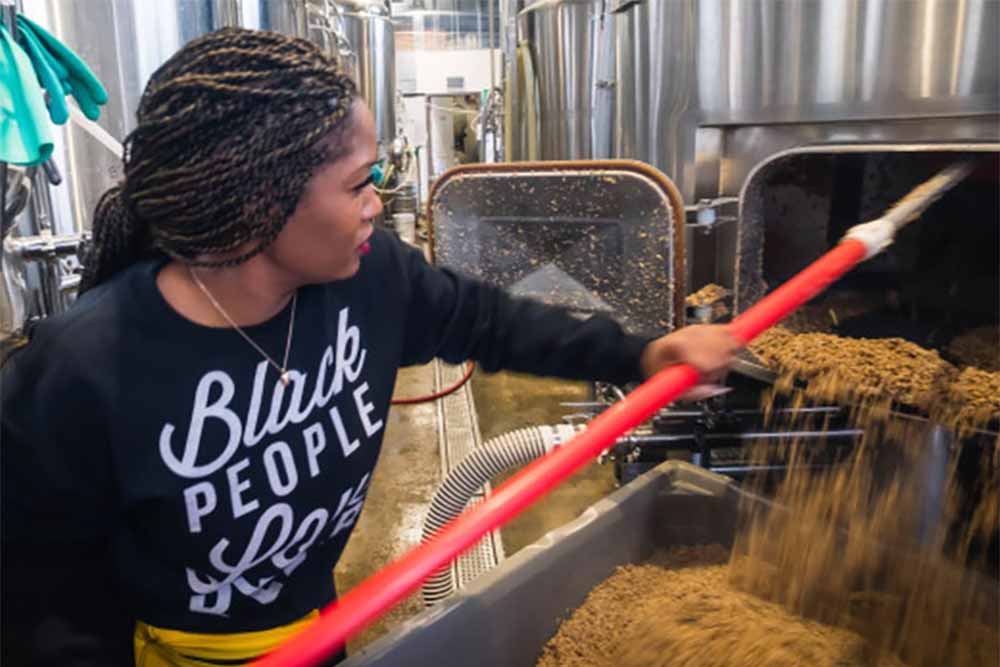 Named after one of the world's most incredible beer and whiskey writers, Michael James Jackson, the foundation strives to make the craft beer industry more diverse, just, and equitable by providing scholarship opportunities to underrepresented communities.
"Michael Jackson pushed me into rooms where people were not prepared to see me and used the fact he was a god to whom no one could say no," Oliver shared with everyone after accepting this year's donation check. "Who is he, and what is he doing here? That is what I heard in England while judging the Champion of Beer of Britain final panel in 1992 … If you're a Person of Color, you have heard that whispered or felt that from behind a bar."
The MJF aims to rewrite that narrative, equipping People of Color in the industry with the tools and education to advance in this industry despite its systemic barriers.
The Impact of The MJF Scholarships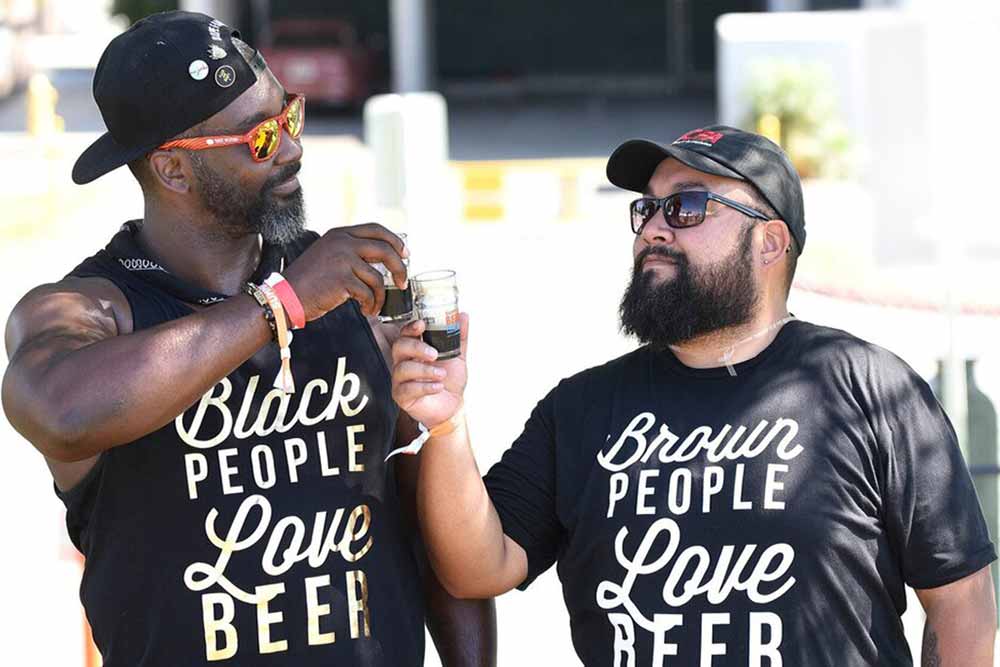 Since starting the foundation in 2020, Oliver and the MJF have provided funding for scholarships for twenty-nine different people of color in the industry.
These are educational opportunities that often come with a tremendous cost.
"What does a certificate cost? Four thousand dollars? Twelve thousand dollars? Twenty-three thousand dollars? Thirty-three thousand dollars?" remarked Oliver, admitting that even when he sat in the brewmaster chair, he required any new applicant to either have two to three years of experience or a certificate. "I thought I was doing the right thing, but it turned out that no Brown people ever showed up."
A scholarship from the MJF covers those expenses and helps ensure that Black and Brown people can attend those interviews or even further their established businesses.
"If you don't know how meaningful that is, ask them; ask me," said Oliver. "I wished to god there was someone there for us. We have their back. And that's important. You have their back. This is a beautiful thing."
Funkytown Co-Founder Receives MJF Scholarship to Siebel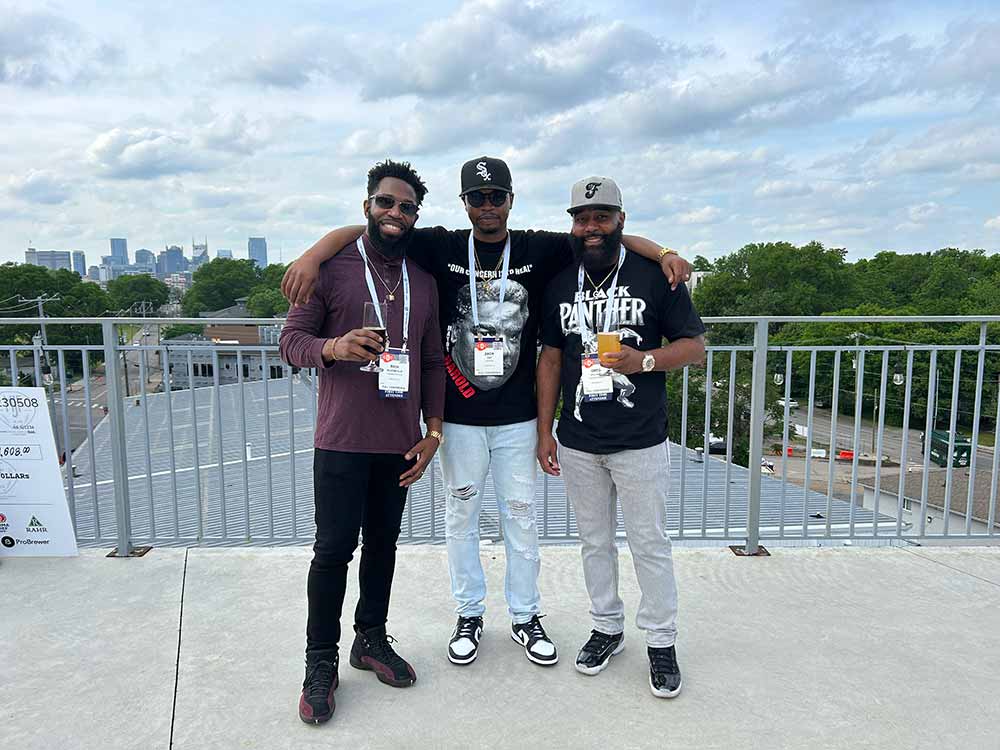 Funkytown Co-Founder Zachary Day sat at a meeting at Haymarket in Chicago about an upcoming collaboration when he received a call from Oliver.
As Day says, when Oliver informed him he'd received a scholarship from the MJF, "I literally screamed out loud!"
For Day, who works full-time with Chicago Public Schools while also owning a brewery, the opportunity to attend a two-week intensive course at the Siebel Institute of Technology is invaluable.
"It was such a moment of validation…it meant no more garage or YouTube University," he says. "They say Siebel is the upper echelon of beer schools…so it was awesome to be recognized and awarded an opportunity to do something I couldn't afford."
According to Oliver, just one $4,000 donation can put ten brewers of color through Siebel's WBA Concise Course in Brewing.
Day, who handles all of the brewing at Funkytown, has learned how to brew beers such as Funkytown's flagship Hip Hops and R&Brew (one of our "20 Best Beers to Drink in Spring 2022") on his own up until this point, whether through word of mouth, the aforementioned YouTube, or trial and error.
With this formal education, Day hopes that he and his co-founders, Gregory Williams and Richard Bloomfield, can take the brewery to the next level.
Since November 2021, the trio has been brewing as a part of Pilot Project, a brewery incubator in Chicago helping minority-owned businesses "pilot" their brands.
When they launched, 200 people showed up to the release, and the beer sold out within only four days.
Later that year, the Funkytown team won the 2021 Brewbound Pitch Slam Competition, accelerating the brewery even higher. Last year, Bloomfield had the opportunity to return as a judge.
And in 2022, we named Funkytown one of our "Best Breweries of 2022" because here's the incredible thing: All three co-founders have regular day jobs and yet still manage to crank out Funkytown's fantastic creations, which focus on bringing a Black perspective to beer by infusing them with '90s hip-hop culture.
The beer speaks for itself, but the passion and determination of Williams, Day, and Bloomfield to follow their dreams speaks volumes.
But with each new step up on the ladder, the goal has always been to open their own place.
And while Williams and Bloomfield can use their formal education in the business, Day, who has a degree in criminal justice, didn't feel he had any educational background to support the brewery.
"Now, with some education, there is paperwork that solidifies my side of the department," he shares.
Participating in the two-week intensive WBA Concise Course in Brewing is the last piece of the puzzle for Funkytown, which is looking for investors to open up their own spot.
The Future of The MJF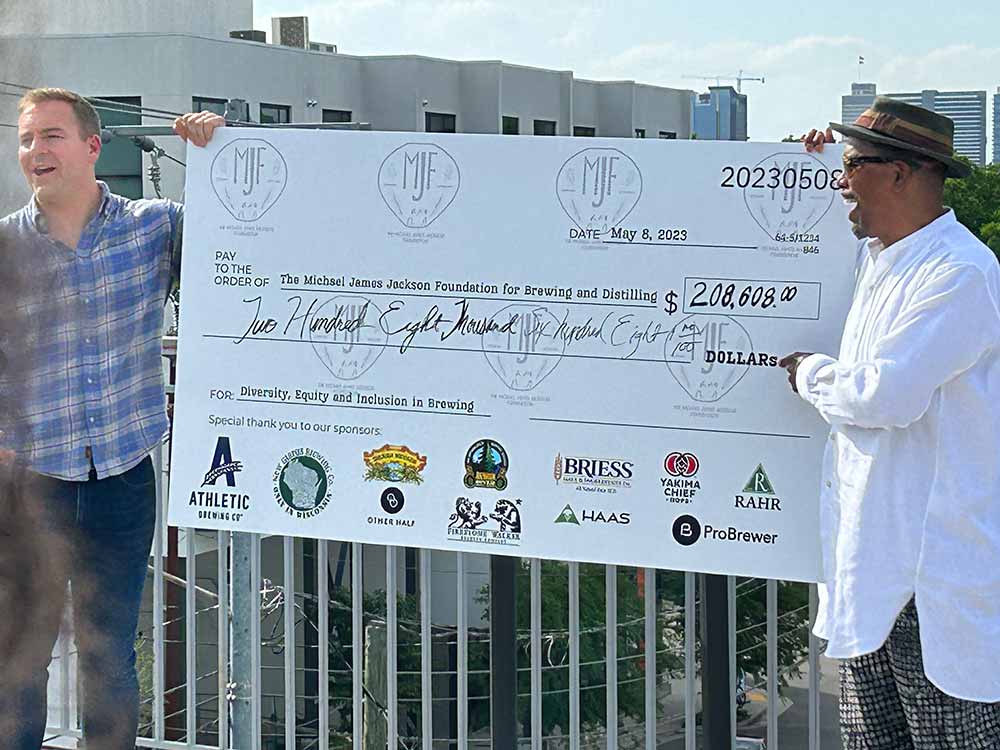 By no means can the MJF and ProBrewer stop now because there is still plenty of work to do to make our industry more diverse, equitable, and just. According to the 2019 Brewers Association Benchmarking Survey, less than one percent of all breweries are Black-owned.
If we do some back-of-the-napkin math, with 9,500 breweries now operating in the country, that nets out to only ninety-five Black-owned breweries in the U.S. And by all accounts that we've heard from folks in the industry, that number is actually closer to seventy.
"We have a lot of work to do here," says Silva. "Our work is just getting started, and we have to show up for this every year, every day."
Opening doors to educational opportunities is one of the most critical steps to ensuring People of Color in the next generation can start to swing the pendulum.
In the past three years, the MJF scholarship award winners have gone on to become head brewers and head distillers and even start their own businesses.
While the pomp and circumstance of Oliver receiving a big check worth over $200k will always make a big splash, the ripple effect for those receiving these scholarships is the actual impact.
"I've been at this for a long time; I'm 400 years old, like Dracula—I've always been here, and I'll always be here," laughs Oliver. "But the fact of the matter is I won't always be here, none of us will always be here. The river of human brewing runs 20,000 years…these guys are the headwaters coming down that keep that river flowing. And this river comes from all over the world."