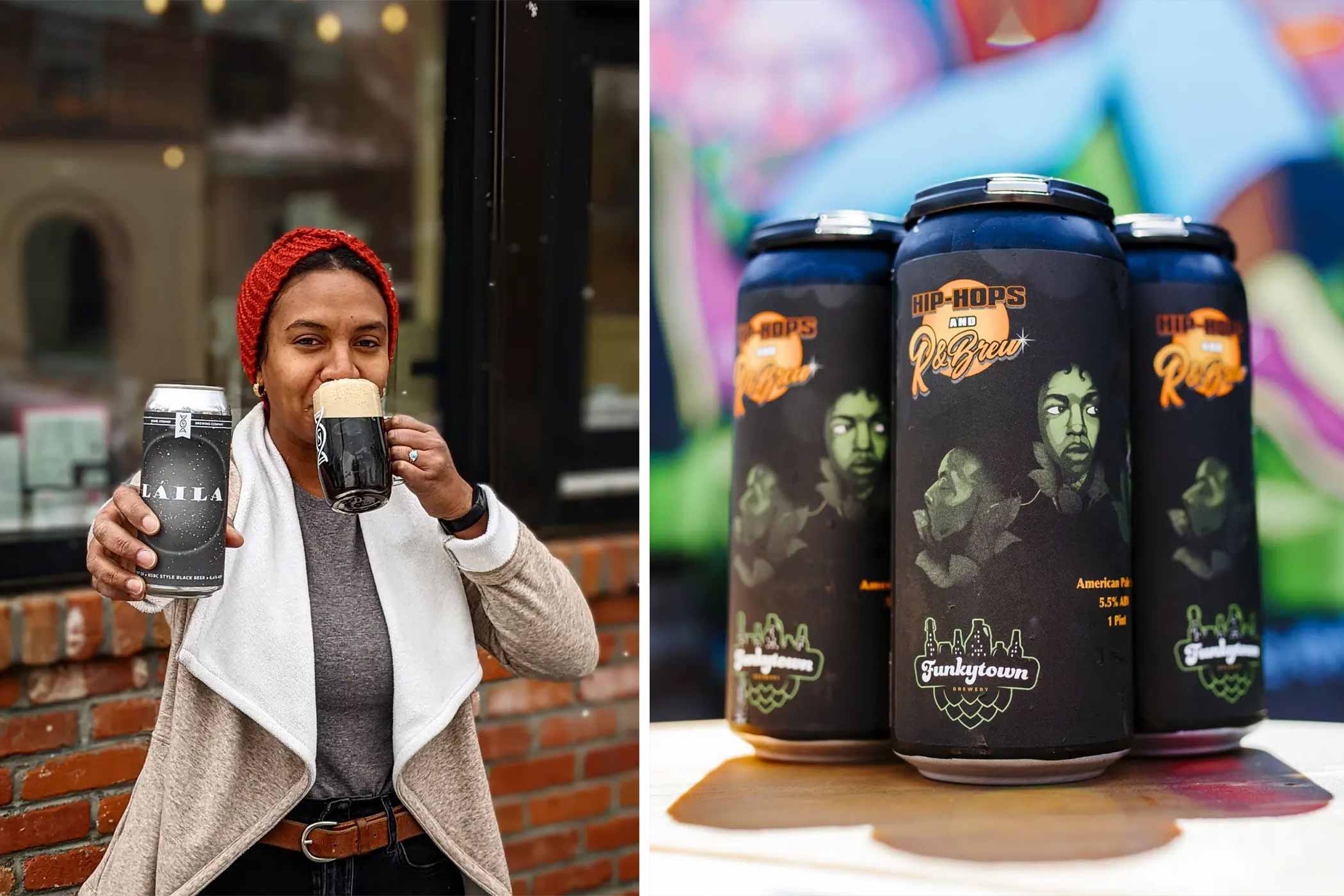 Photography courtesy of Novel Strand Brewing Company (on the left) and Funkytown Brewery (on the right)
If we may say so: This year's best breweries list is a real banger.
Below you'll find a brewery making excellent lagers and hoppy ales with a side of philosophy, a brewery specializing and educating in Belgian beer, a brewery re-imagining the word fermentation, a brewery committed to perfecting the juiciest IPA on the planet.
And so many more.
These are the breweries we loved in 2022. Slightly different from our "Best New Breweries of 2022," as well as our "Best Breweries to Watch" list (which we'll release in the first days of 2023), the breweries below have no qualifiers. To clarify, this list means that out of all the breweries in the world, we picked the ones we thought were the best—period.
To give you an idea, past winners have included Samuel Adams in 2021, Weathered Souls in 2020, Vitamin Sea Brewing in 2019, and Threes Brewing in 2018.
This year, to get a representative list, we called on folks across the Next Glass team from different backgrounds and geographies. And this year for the first time, we put out a call on Instagram asking all of you to share your favoritescc!
To that end, we've presented the best craft breweries in no particular order except for Novel Strand Brewing Co., which we proudly name the best brewery in 2022.
Of course, any "best" list is open to interpretation, so take these picks with a grain of salt. But without further ado: Here are our picks for the best new breweries of 2022.
The Best Breweries of 2022
Novel Strand Brewing Co.
Denver, CO
Submitted by: Grace Weitz, Managing Editor, Hop Culture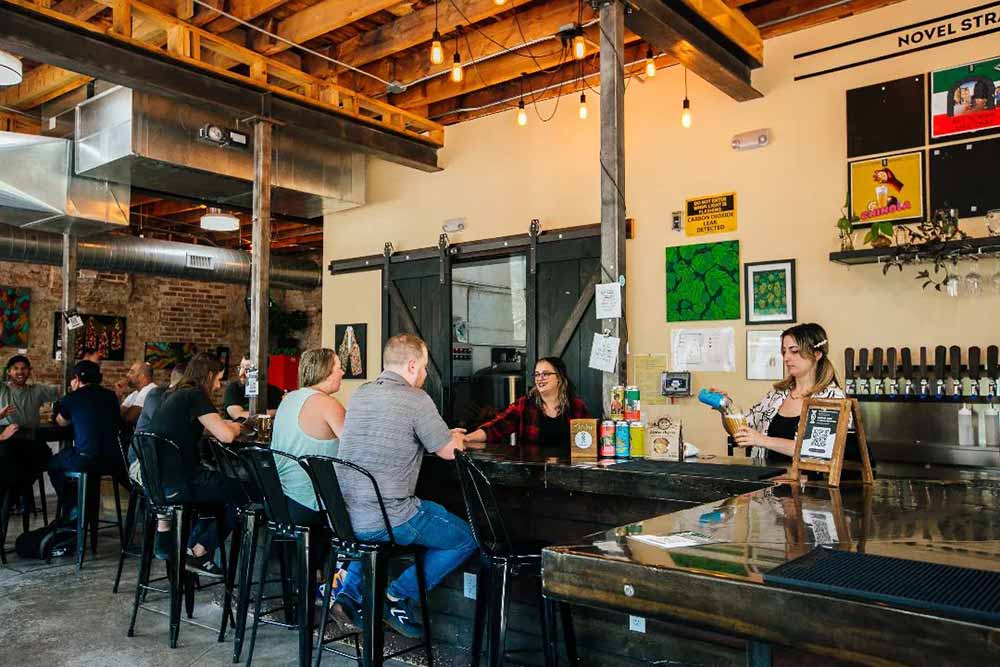 I had no idea what to expect when I walked into Novel Strand Brewing in the Baker neighborhood of Denver back in October.
When Novel Strand Co-Founder Tamir Danon greeted us, I knew almost right away that this place was going to be different.
An Israeli native with a graduate degree in biochemistry and biophysics, Danon's views on life are as deep and complex as the beers he's making.
You could probably spend days talking to him about both. And he encourages that.
It's how he and his co-founder and wife Chantel Columna and third business partner Ayana Coker started Novel Strand. By meeting up at a bar in Troy, NY, while studying at Rensselaer Polytechnic Institute, to drink beers, talk about beers, and dream of opening a brewery.
The dream became a reality in 2018 when Danon, Columna, and Coker opened Novel Strand with an unapologetic focus on brewing lagers and hoppy ales.
For Danon, hops are the "final frontier," an ever-expanding exploration. "I don't think anyone gets hops, myself included," says Danon. "There is always…a reason to wake up at night and say, 'Oh shit, what if I do this?' Hops are all about capturing fleeting moments of magic."
Which Danon does through Novel Strand's self-proclaimed "Hoppy" part of the menu, where you'll usually find two or three of the fruits of Danon's very technical research. What he calls "unfiltered hoppy beer." Not IPA, not hazy, not New England-style, not double dry-hopped this or that.
Here it's all about the hops. And just the hops.
"If I want hops, I want hops," says Danon. "I want to taste the terpenes, I want to taste the alpha acids, I want to taste all these chemicals that come from the plant itself… I want the yeast to be like shhhh and let the hops talk."
Like in Green Showers, "which we always joke is our house beer that's never home," says Danon. Meaning you might not always find it on the menu. But if you do, get it.
A beer brewed at Novel Strand from the beginning, Green Showers is perhaps one of the brewery's most popular beers and a perfect representation of the brewery. "We came in not calling anything hazy or New England or DDH or saying some weird shit," says Danon. "So it's very touching that people really loved that beer from the beginning."
With the lagers, Danon engineers those beers to be "snappy, crisp, quick, and easy on the palate because that's what will make you want more of the flavor."
You'll find lagers and a bit more on the "Classiques" side.
Like a kölsch or an altbier.
The menu rounds out with a sour series called Vicious Delicious, always featuring real fruit, and a fun new project called Mystical Specialties that showcases a low-ABV hard black tea called Funk Shwei.
You'll be tempted to get a taste of everything, but don't go to Novel Strand expecting a flight.
Danon constructs all of the beers to be mostly sessionable, especially the Classiques. The idea is to come in and be able to knock back a couple full beers responsibly.
"The beer loves you back, it's nice to you, and we love the beer," says Danon. "To us, if people are coming here, enjoying beer and smiling, coming back and bringing new people, that's a five-star review for me."
Here Danon encourages you to put down the phone, pick up a pint, and participate in a conversation, whether about beer, the world, your views on life, your passions, or anything else.
"When we drink a beer, hopefully we can share a moment of our time together and maybe leave each other better than when we found each other and with a little bit more knowledge about someone who is not exactly the same as you," says Danon.
Let's just say, I walked out of Novel Strand two beers and over two hours later with my palate wowed and my mind blown.
Oddwood Brewing
Austin, TX
Submitted by: John Gross, Director, Strategic Business Development, Next Glass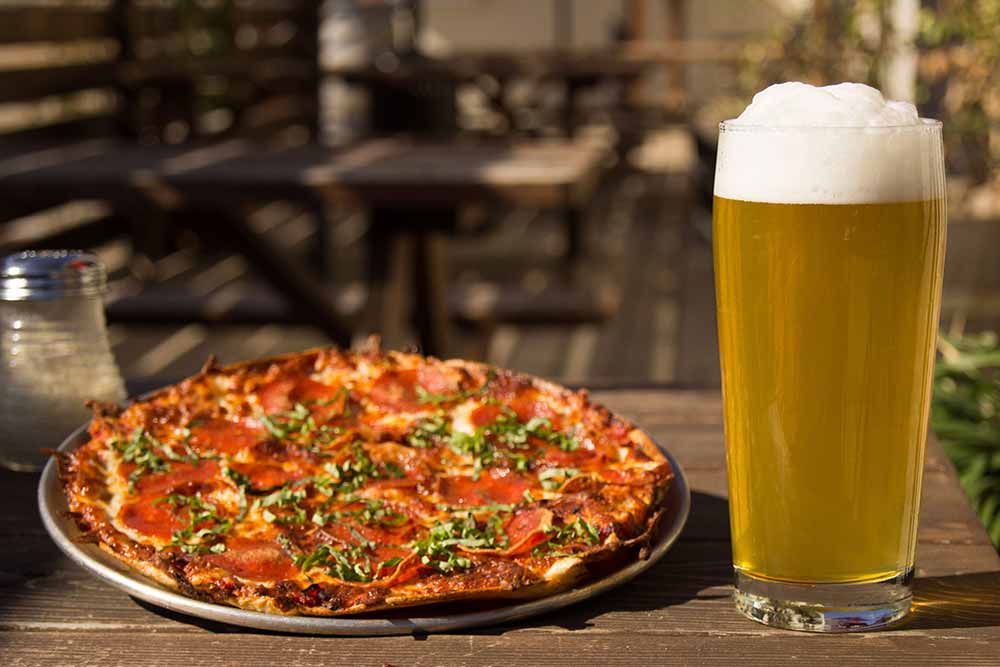 Texas is serious about lagers. It's in their DNA. The bar is set high in Texas and brewers obsess over yeast and pine over horizontal tanks.
Oddwood Brewing masterfully pulls off lagers with each and every taproom release. Then they practically grandstand their talents with their ales to boot.
The brand carries itself with a carefree air of irreverence. For example, the weirdo hand-drawn Tree Man playing basketball or the werewolf on rollerblades on beer cans. Oddwood has a whacky, lo-fi homespun vibe and it works. They are rightfully confident in their liquid so they really get to play around with the fun stuff.
The taproom is a blast with free-play old school arcade games, VHS tapes galore, and a welcoming crew behind the bar to help guide you through which stein of lager to guzzle. Oddwood is a staple of their East Austin neighborhood for playscape-bouncin' families; stromboli-eatin', no-frills foodies; and hardcore lagerbier lovers.
This year Oddwood rocked notable collabs with Hold Out Brewing, Live Oak Brewing, Pinthouse Brewing and Terrible Love Coffee to name a few. All have been hometown hits. Ask your favorite Central Texas brewery where to go, and Oddwood is on everyone's short list. It's not going out on a limb to say they are one of the best brewpubs around.
Fox Tale Fermentation Project
San Jose, CA
Submitted by: You all via Instagram!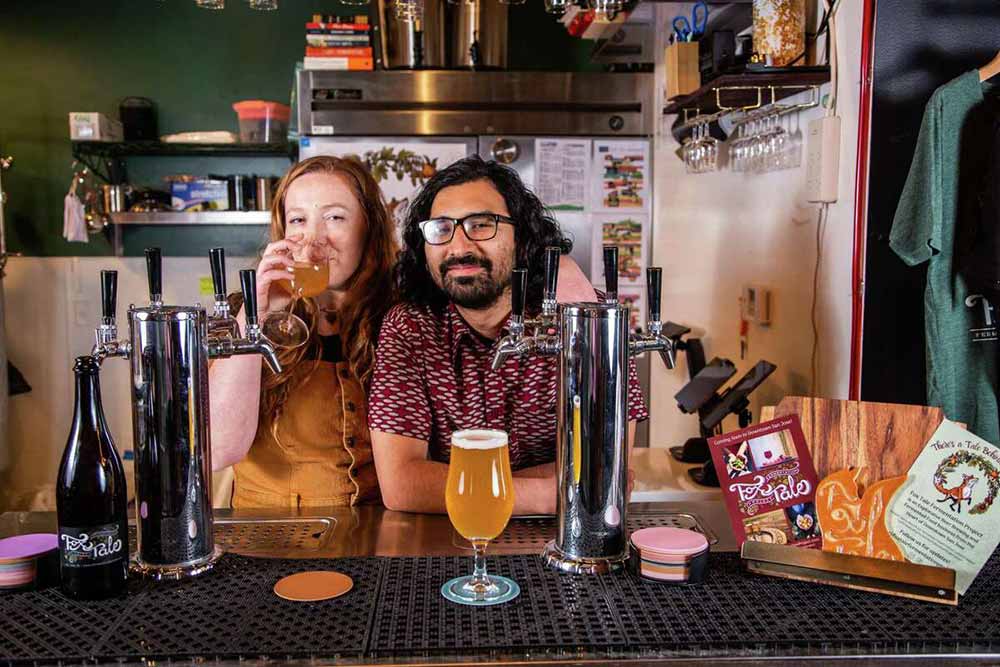 For the first time ever, we're including a brewery from our "Best New Breweries of 2022" on this list as well.
Why?
Because overwhelmingly (in bold and italics), Fox Tale Fermentation was the most-suggested best brewery of the year on our Instagram.
Here are just a couple of your comments:
@stainedwheat says, "@foxtalefermentationproject!! They are always making fun and unique micro batch beers! There's always something new brewing! Best brewery food that's super healthy! I always feel like I'm nourishing my body when I come here."
@paige.icardi says, "@foxtalefermentationproject for sure! Not gonna find beer and food like that anywhere else! 😍"
You spoke, we listened.
If we had to describe Fox Tale Fermentation in a nutshell: fermentation to the nth degree. At this tiny spot in San Jose, CA, you'll find owners Wendy Neff and Felipe Bravo fermenting beer with ingredients like candy cap mushrooms in the back and fermenting nourishing foods in the front. Plus, kombucha and a whole line of mocktails with fermented syrups and teas.
This is a magical land of fermentation that you need to visit to truly experience.
Funkytown Brewery
Chicago, IL
Submitted by: Grace Weitz, Managing Editor, Hop Culture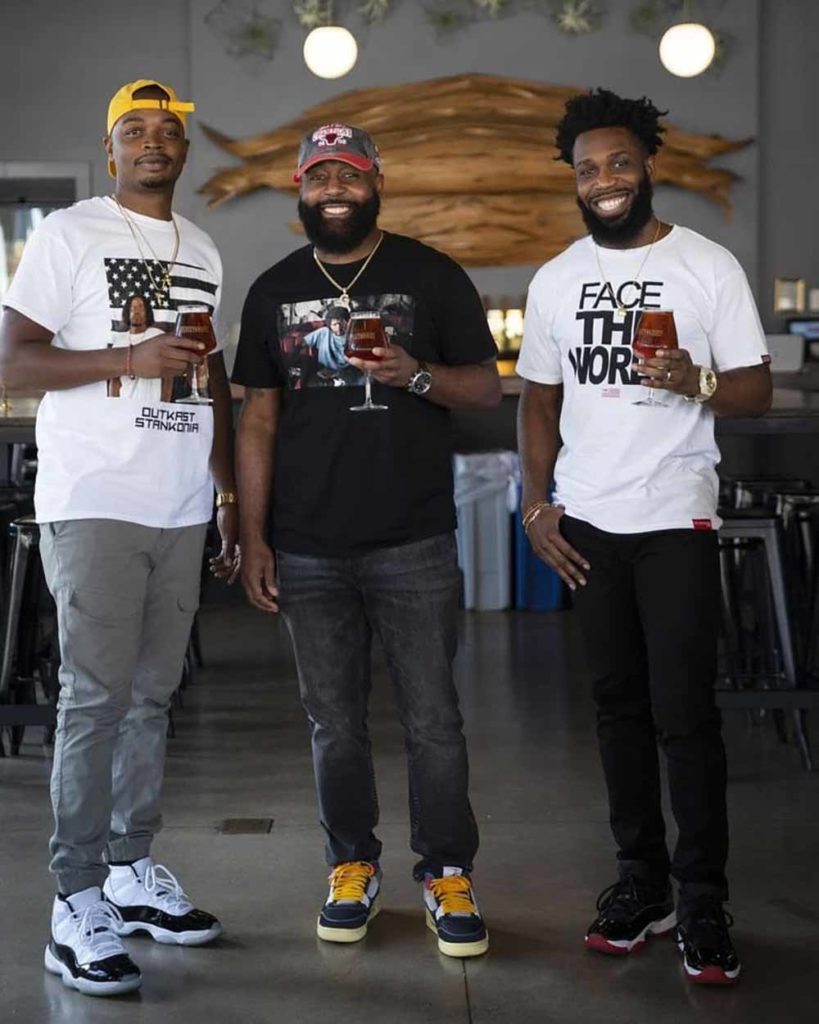 I met Funkytown co-founders and friends Richard Bloomfield, Gregory Williams, and Zachary Day while writing a piece on Pilot Project, a brewery incubator in Chicago helping minority-owned businesses "pilot" their beverage brands.
Created to bring a Black perspective to beer, the BIPOC-owned Funkytown infuses 90s hip hop culture into craft beer. Like with their flagship pale ale Hip-Hops and R&Brew (one of our "20 Best Beers to Drink in Spring 2022"), or amber ale Woo-Wap-Da-Bam.
"They let us come in being unapologetically ourselves," says Day in another article for Hop Culture. "And in a space where we've been left out… it's a match made in heaven."
When Funkytown launched at Pilot Project in November 2021, over 200 people showed up, and the beer sold out within only four days.
It's validation for the Funkytown team, who also won the 2021 Brewbound Pitch Slam Competition. And this year, Bloomfield had the opportunity to return as a judge.
Here's the incredible thing: All three have day jobs and yet still manage to pump out Funkytown's fantastic creations.
The beer speaks for itself, but the passion and determination of Williams, Day, and Bloomfield to follow their dreams speaks volumes.
"There are no limits to Funkytown," says Williams. "That's something we take pride in moving forward."
Eventually, Bloomfield, Williams, and Day hope their experience at Pilot Project will be a launching pad to opening their own brewpub one day.
I for one am incredibly excited to see Funkytown continue to get its groove on well into the future.
Fort George Brewery
Astoria, OR
Submitted by: Kyle Roderick, Executive Vice President of Product, Next Glass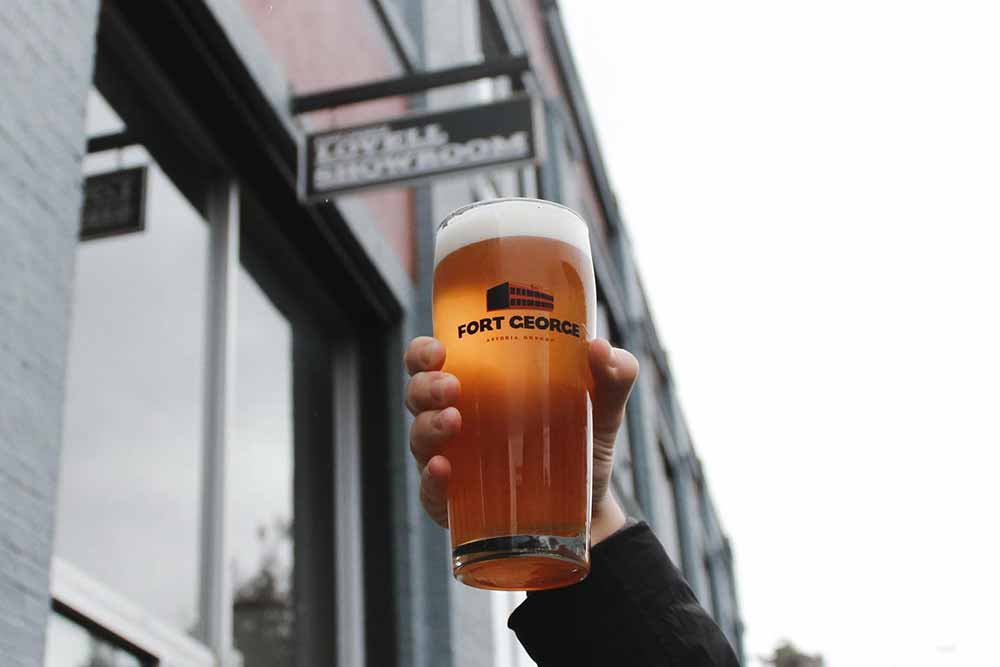 Fort George Brewery is the PNW in a can. They've long been a destination location whenever I'd take a roadtrip through Portland and Astoria, but all that changed this year.
Fort George began distributing in the Bay Area and those hard-to-get 4-packs I'd stock up on every few years became yet another reason to frequent local spots like Jane's Beer Store (Mountain View, CA) and Cabrillo Market & Liquor (Santa Clara, CA).
And like any Pacific Northwest Brewery, they take their local ingredients seriously. Their fresh/wet hop beers this year were incredible—interesting inclusions of experimental hops and a nice mix of lighter ABV Pale Ales and juicier, higher ABV IPAs.
I'm anxiously awaiting their annual release of Magnanimous IPA, brewed with Pacific Northwest hops with generous amounts of hand-harvested Oregon Grand Fir Tips.
Bruz Beers
Denver, CO
Submitted by: Grace Weitz, Managing Editor, Hop Culture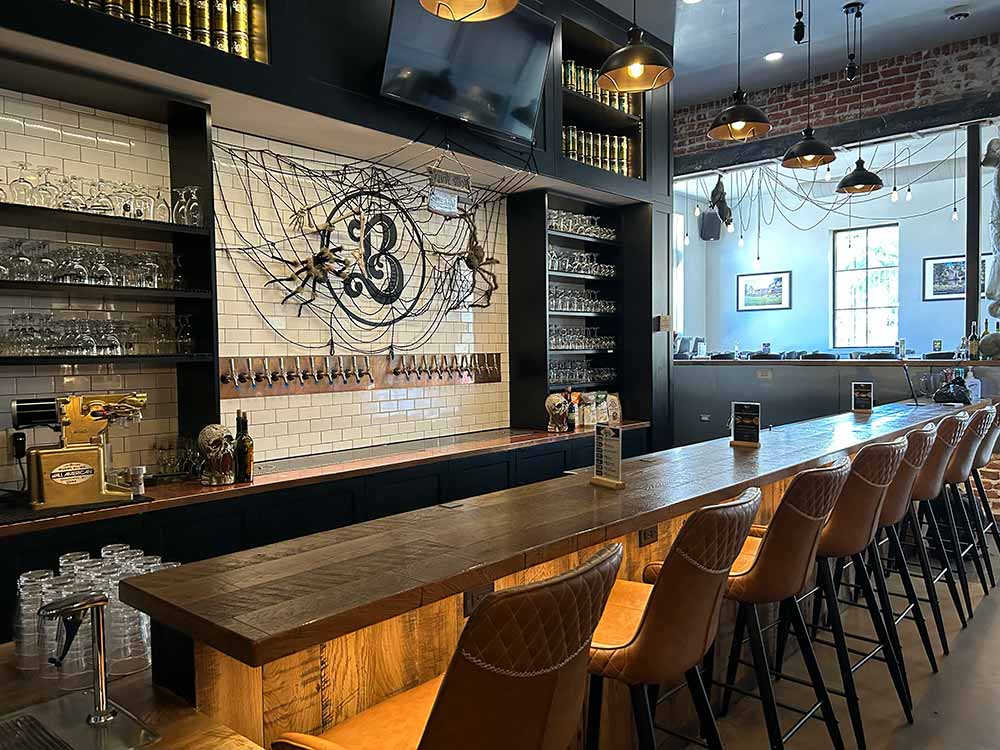 Three words: Badass Belgian beers.
If I told you that you could visit Belgium and all of its complex beer styles without ever leaving the city limits of Denver, would you believe me?
Walk into Bruz Off Fax (the original location is actually a bit farther north of the city in a bit more of a suburban setting) and it's like stumbling through the back of the wardrobe. Only instead of ending up in Narnia, you hop across the pond to Belgium.
Bruz Beers Co-Founder Ryan Evans fell in love with Belgian beers while backpacking in Europe in college. While making his way up to Amsterdam, Evans had a two-hour layover in Brussels. So he did what all good college students do: He found a pub.
"I walked in and said I'll have a beer," says Evans. "The bartender brought over a book, dropped it on the table and walked away." Perusing through all the beers, Evans couldn't find one he recognized. "The styles—dubbel, tripel, quad—I didn't know any of it," says Evans, so he asked the bartender what to drink. "He said Tripel Karameliet," Evans reminisces. "I didn't even know if he called me a bad word, but he brought this glass…and I'll never forget it. I took that first sip… 'What is this?' I never had anything like that in my life." Evans ended up staying for four or five more beers, walking crooked back to barely make his train.
That trip he'd return time after time to Belgium, bringing more and more friends. "I just fell in love with it," says Evans.
Opened in 2016, Bruz Beers is all of Evans' life-changing, Belgian-beer-drinking experiences wrapped up into two gorgeous taprooms, gifting Americans with the deep, complex, historic beer styles of Belgium.
On the menu you'll find different sections: Sessionable Belgians, Sour Belgians, Fruited Summer Berries, and Bigger Belgians.
And all are meticulously crafted and brewed. These beers are literal labors of love.
Like Evans' favorite, Tripel.
A pale 9.5% Abbey-style with flavors of peaches, pears, and light spice, "It's drinkable, it's approachable, but a little dangerous," laughs Evans. "If I'm stuck on an island, the tripel would be my choice. I just love it."
And while you can find all the well-known styles like dubbel, tripel, quad, and witbiers on the tap list, don't skip on checking out any bottles Bruz Beers might have available. That's where you'll find some truly funky gems.
For instance, Redwood Grand, a whiskey barrel-aged quad blended with a Flander sour ale from Belgian brewery Omer Vander Ghinste. It's this crazy, funky, kind of smokey firework explosion in your mouth.
Bruz Beers just does things differently. Belgian beers take time, money, and dedication to make. Whereas many breweries want to turn their tanks as quickly as possible, Bruz Beers has to keep liquid in tanks for as long as the beer takes. "Breweries are used to turning tanks in two weeks," says Evan. "Their heads would explode if they came and watched our process."
Whereas, many breweries use somewhere between one to five yeast strains, Bruz Beers can use anywhere from fifty to sixty different ones in a year.
Overall Evans says, "Our upfront cost was more, but our caring cost on the beers is also more."
Bruz Beers answers to no one but themselves and their own dreams. And although it costs more and takes more time, they're devoted to it.
"We just live, eat, and breathe it," says Evans. "We always joke that we're probably the luckiest people in the country because we don't have to chase trends. We don't wake up and try to figure out how to put glitter or what next cereal in our beer…We just make historically good Belgian beers."
He continues, "We're spoiled, we are absolutely spoiled."
Truly, we are the ones that are spoiled.
Divine Barrel Brewery
Charlotte, NC
Submitted by: John Kirkpatrick, Vice President, Digital Marketing, Next Glass
No matter the style, whatever Divine Barrel produces is amazing. As voted by the Charlotte subreddit in a 10+ round battle royale, this brewery is no hidden gem.
When it comes to the actual beer, my last favorite was "I Did It All For The Wookie," a cold IPA that was super crisp but still packed a nice hop punch.
And I'm looking forward to their annual Defensive Pancake beer that just dropped this month for a cold weather treat.
New Image Brewing
Arvada, CO
Submitted by: Grace Weitz, Managing Editor, Hop Culture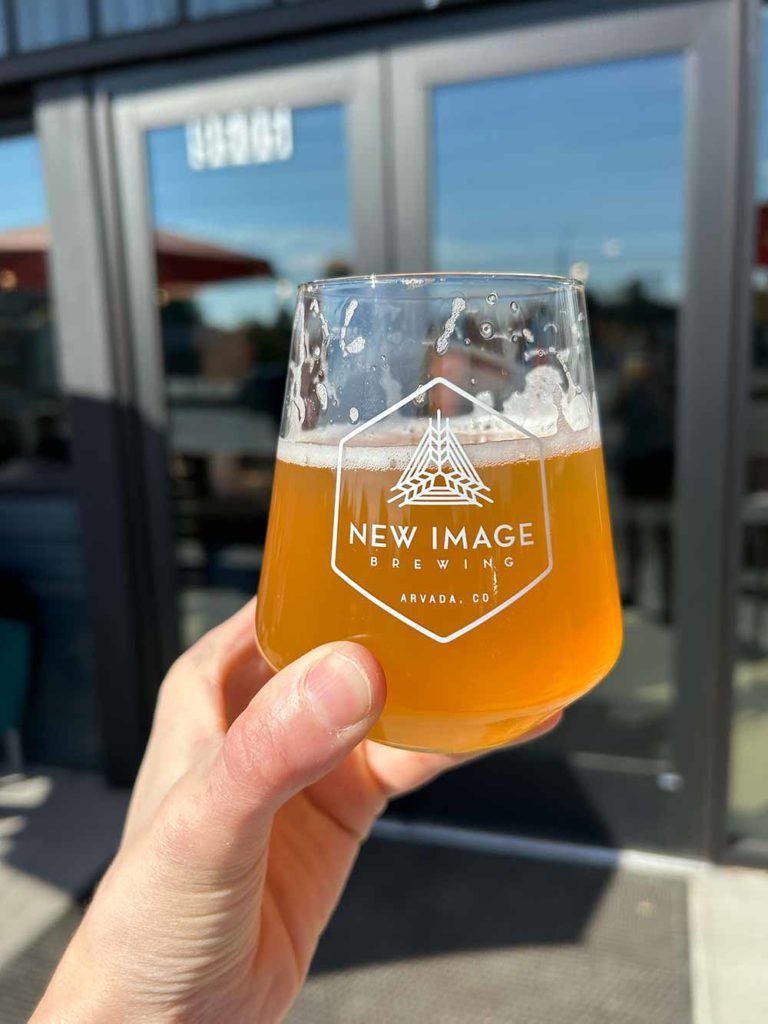 New Image is a brewery constantly saying IDGAF. They're just brewing the way they want to brew.
Here, New Image Founder Brandon Capps, taproom manager and now minority partner Gavin Estes, and entrepreneur, writer, brewer, and marketer-extraordinaire Ryan Pachemeyer push the beer envelope in every direction possible. An intellectual, a savant, and an encyclopedic fount of beer knowledge, Capps approaches beer with a mind we just really haven't seen anywhere else.
For example, finding the perfect way to add Phantasm, a freeze-dried sauvignon blanc grape powder that makes hazy IPAs even juicier, into beers.
"As a brewery, we've always been trying to create beers that are different but still sitting within a style," says Estes. "We're going to test this a little bit…then put a little more into it in the next round and continually do that over and over again." Which means New Image has pumped out on average 125 beers a year for the last four years.
"We're experimental, but we're not reckless about it," says Pachemeyer. He references the brewery's Levels series, which are variations of IPAs that Capps changes slightly every single time a new batch comes out. "We're not making ten changes with every beer because that might be to the detriment of the beer or the drinker," but instead making minute tweaks. "We're trying to innovate, but in a way where the consumer doesn't get burned," says Pachemeyer.
All in the pursuit to create this "new image." "Our brand is the constant regrowth of who we once were to who we are now…and our beers reflect that," says Estes.
For example, on the day I visited, Estes and Pachemeyer gave me a sneak peek at Estufa, a macro-oxidized barley wine. What does that mean? Well, New Image keeps an English-style barleywine in a barrel at somewhere around 110 degrees for three months. The heat speeds up the aging process, meaning "a barleywine that's only a week or two old tasted like a six-month old barleywine and after one to one and half months, it started to get a raisin-like quality that could be two years into a barrel and it just went from there," says Pachemeyer.
That's New Image, a brewery constantly redefining, reshaping, and reimagining beer in ways we never thought possible before.
My wife and I once had a conversation (over beers, of course) prompted by this question: What could possibly be the new style of beer? Does one exist? Have we reached the limits of invention yet?
It's breweries like New Image that show me, no, we haven't. That tell me that, if there is a new style, a new technique, a new innovation, a new stroke of genius out there to be found, New Image is in search of it. And when they find it, they're not just going to brew it once and be done with it. They're going to perfect it and then they're going to work on it some more until this new image emerges bold, beautiful, and begging for you to drink it.
Noble Savage Brewing Company
Glen Cove, NY
Submitted by: You all via Instagram!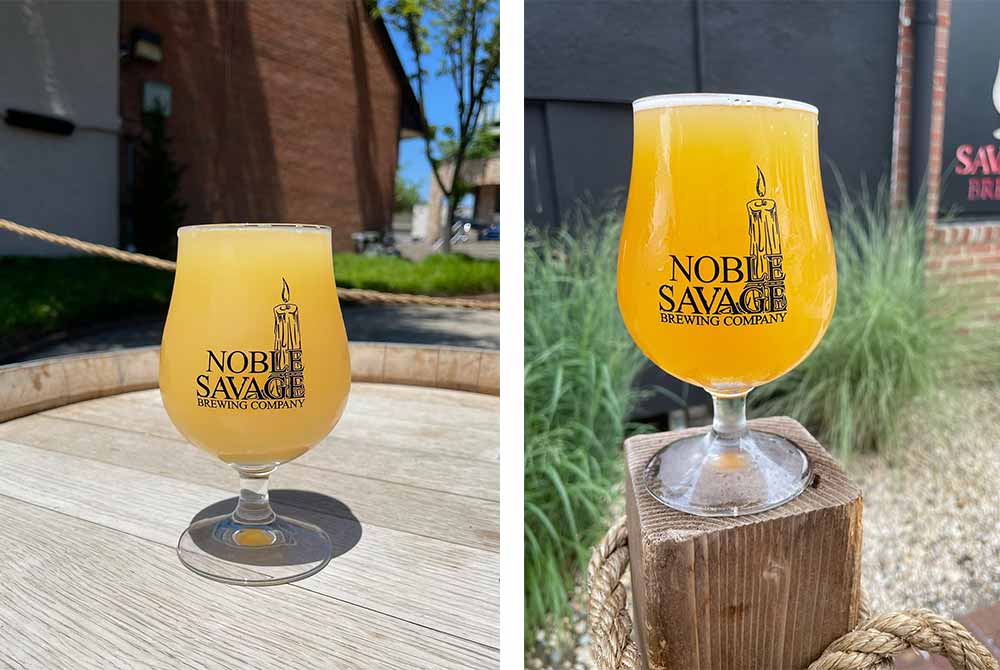 This 2bbl New York State farm brewery in downtown Glen Cove, NY, has committed to using 100 percent New York State grain, grown and floor malted in the Hudson Valley in all of its beers. Additionally, they use New York State hops where they can (albeit not in all of their NEIPAS), making for beers with a certain feeling of terroir.
Meaning owner and head brewer Frank Bilello churns out stunners like Bomb Johnson, a 6.6% ABV hazy with a double dry hop of Mackinac, Mosaic, and Mosaic Cryo.
Or Puzzle Bug, a chewy, tropical hazy with a double dry hop of Citra, Idaho Gem, and Galaxy.
It's why hazy IPA expert Larry Koestler named Noble Savage one of our 5 Under-the-Radar Breweries with the Best Hazy IPAs, According to the Experts. Despite having only visited one time!
Likewise, you all loved this brewery.
@heatmiserbrews writes, "@noblesavagebrewco cause they make small batch beer that's 🔥🔥🔥🔥"
Enough said. Hit up this town on Long Island to find a brewery making bomb, fire, hot, hot, hot hazy IPA.
Hudson Valley Brewery
Beacon, NY
Submitted by: Libby Borchert, Account Executive – Brewery Solutions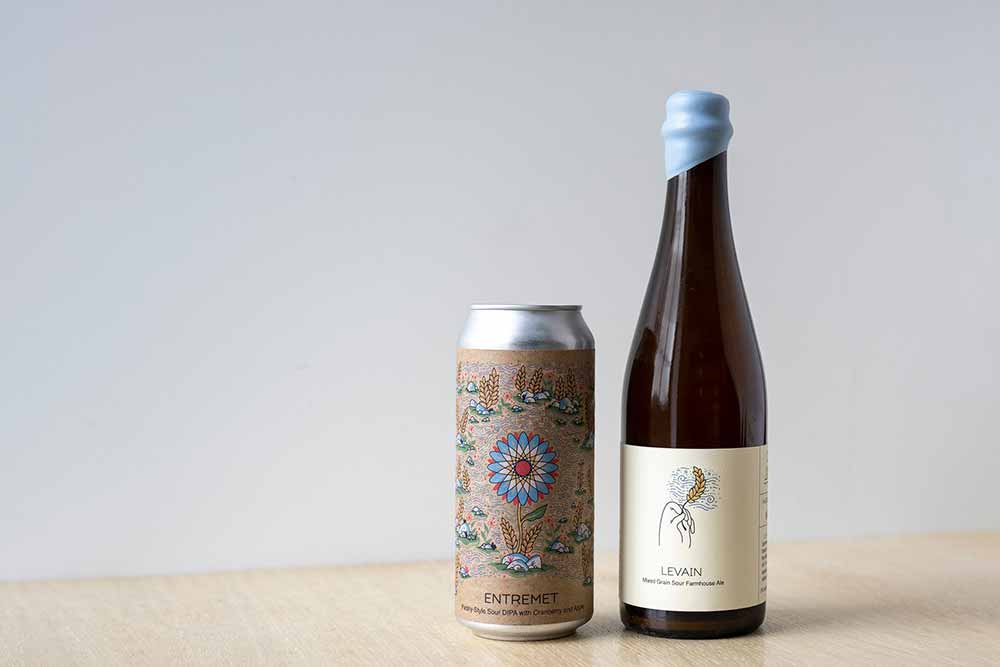 Driving upstate from Brooklyn is always a treat to escape the chaos of the city and it is always a must to stop at Hudson Valley Brewery for their world-class beer and wood-fired pizza!
The people here are always so friendly and warm and the brewers are usually around to say hi, talk beer, and give you a unique story or two of their current favorites.
Not only is this brewery reputable with its highly rated beer and creative styles, but they bring a true artform to their labels, merch, and cozy environment that makes you want to keep coming back.
Be prepared to buy too many fun bottles, 4-packs, and tees or sweatshirts without regretting a single decision because this is one of the best breweries of 2022.
Old Thunder Brewing Company
Blawnox, PA
Submitted by: Kenny Gould, Founder of Hop Culture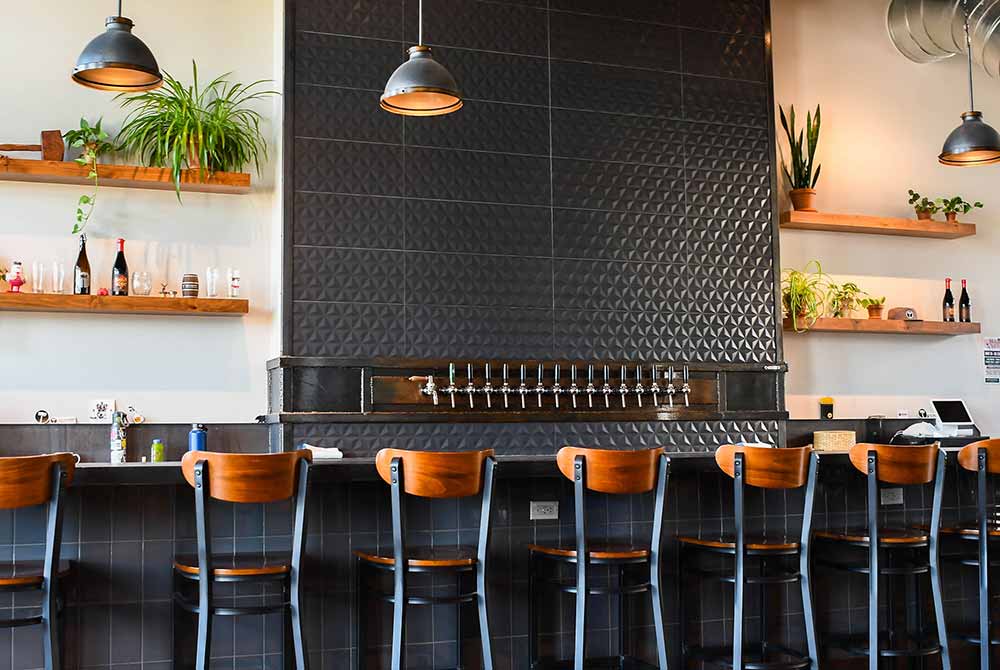 In 2016, a local Pittsburgh brewery gained national attention when a major publication gave them the number two spot in a blind taste test of 247 American IPAs. What have the two brewers who made that beer been doing for the last half dozen years? Quietly putting together plans for a spot of their own.
In 2020, the brewer-owned and operated Old Thunder Brewing Company opened inside a historic post office in an old steel town just outside Pittsburgh, melding charming taproom design with well-made pale ales, IPAs, and lagers.
It might not be the closest brewery to the city center, but it's always worth the drive.
The Slough Brewing Collective
Watsonville, CA
Submitted by: Kyle Roderick, Executive Vice President of Product, Next Glass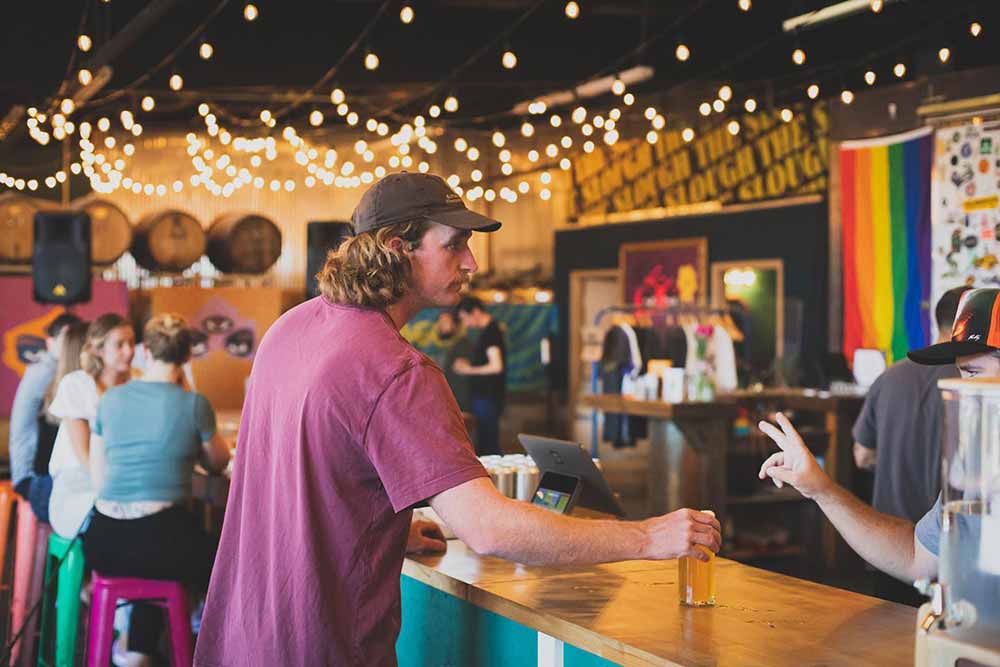 Beer is people. And the people behind The Slough Brewing Collective have made some of the most compelling and delicious beer I've tried this year.
They've run a whole host of fun and inclusive events this year like the coffee-focused Jitter Fest, local art markets, and other great community-driven events.
And their beer has been otherworldly.
Their go-to is a rotating selection of Con Sal: a Gose either hopped, fruited, or otherwise flavored in seasonal ways. But some of their most standout beers this year have been Crooked Symmetry, a grodziskie oak-smoked wheat lager; Ol Geeza, a dark English mild; and In Search of Lost Time, a grisette that was originally brewed by two of the current Slough owners, Ben and Jorge, back when the brewery was Elkhorn Slough Brewing Company.
Alma Mader Brewing
Kansas City, MO
Submitted by: Grace Weitz, Managing Editor, Hop Culture
Alma Mader Co-Founder Nick Mader has a mouthwatering pedigree. He started as a bartender at Boulevard Brewing before getting in on the ground floor at Crooked Stave (literally he was one of the first five employees there), working his way up to running the cellaring and packaging program. From there, Mader moved on to Fremont Brewing, where he worked as a brewer and cellarman for three years. Eventually he headed up their R&D and mixed culture program.
Mader infused all of his experience into his own place (aptly named Alma Mader Brewing) in Kansas City, MO, which opened in 2019.
What you'll find here is a brewery taking a deep dive into lager brewing, intentionally. "I really loved how deep you could dive into lager brewing with how much every little detail mattered," Mader told me. "I wanted that to be a part of the brewery."
Which is why Mader installed a Czech side-pull Lukr faucet. His friend Neil Witte, owner and co-founder of Tapstar and Craft Quality Solutions and a Master Cicerone, imported one from the Czech Republic just for him.
Out of the Lukr side-pull faucet, Mader can slow pour a pils, a technique of pouring a beer over five to seven minutes in order to build up an intense almost whip-cream-like head of foam.
"I knew I wanted a side-pull faucet when opening," he says. "I wanted it because it's so completely different from every type of faucet; it's massive. I wanted people to ask, 'What's that? I want what's being poured off of that.' If that helps us get more people to try our pilsners, then that totally justified the cost."
So far the reception has blown Mader away with people often coming back just to try their Czech pils called Premiant (one of "Best Craft Lagers You Can Drink Right Now") off the side-pull faucet.
But you'll also find an excellent Italian pilsner called New World Geography, zwickelbier/kellerbier called Parallel, and German-style pilsner called Pillar.
And for those who are hop headed, Mader still delivers with hazy pale ales and a plethora of IPAs.
But really if you head to Alma Mader and leave without trying a slow-pour pils or lager, you've missed out.
Urban Growler Brewing Company
St. Paul, MN
Submitted by: Libby Borchert, Account Executive – Brewery Solutions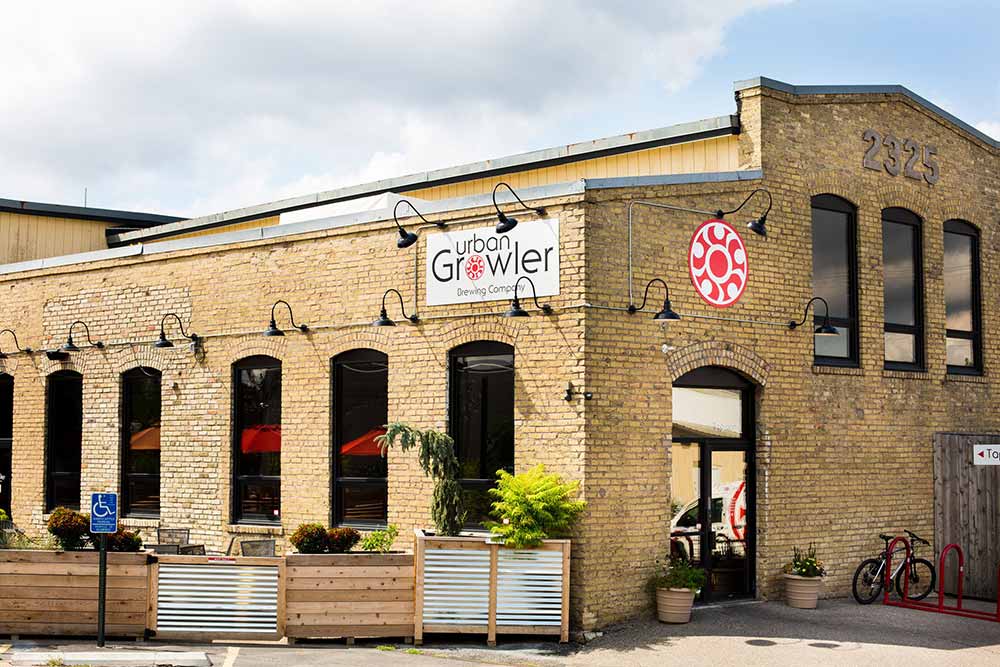 I have to rep my hometown of St. Paul, MN, as well as my Queer family at Urban Growler! Owned and operated by Queer women, this beautiful brewery makes more than amazing beer and food, they create a welcoming space for all people. Representation is so important and I want to showcase how amazing it is to see more Queer-owned breweries pop up around the U.S.