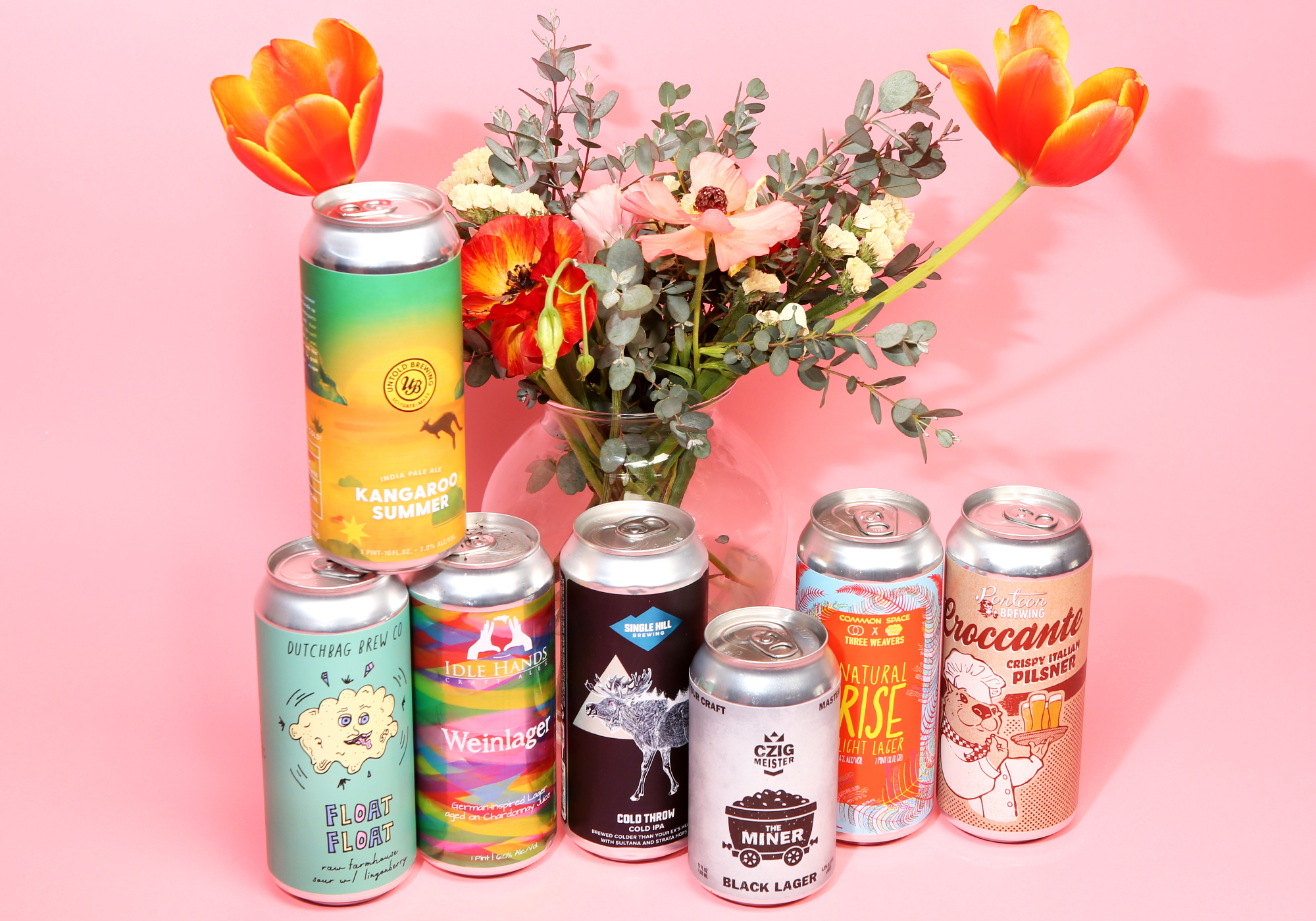 Photography courtesy of John A. Paradiso
Last Sunday, the spring equinox officially ushered in a season of April showers, blooming flowers, baseball season (Wait, do we care?), and the promise of countless picnics, backyard barbecues, and beach days ahead.
In general, from March to May we enjoy a thaw. We emerge from frigid winter mornings to bright sunny afternoons full of promise. Are we waxing poetic here? Sure, but we feel we could all use a little sunshine and happiness right now. For us, we simply can't beat finding all those warm, fuzzy feelings packed into a can, bottle, pint glass, or growler.
Styles like bright and bitter West Coast IPAs; juicy, turbid hazies; light and zippy Berliner weisses; cool and clean helles; sunny and sparkling saisons; fun and fruity sours, and many more. Each wakes up our palette from hibernation and welcomes us to spring. Of course, the occasional stout and dark lager may sneak onto this list. Simply to remind us that Punxsutawney Phil saw his shadow this past February and that winter hasn't heaved its last breath.
But for the most part, spring signifies celebration. Depending on where you live, you've survived three-foot deep snowstorms, months of rain on end, and nights spent huddled under the comforter. Out of all the seasonal best beer lists we write, spring might just be our favorite because it reminds us that better days are ahead.
As always, this list includes a mix of local brewery launches as well as more widely accessible ones. As a friendly reminder: Our guide to the best spring beers should serve as a blueprint. If you can't find a specific beer we include, ask your local brewery if they have something similar.
The beers are presented below in alphabetical order by brewery.
Our Favorite Beers for the Spring of 2022
Boysenbarrel
Amalgam Brewing — Denver, CO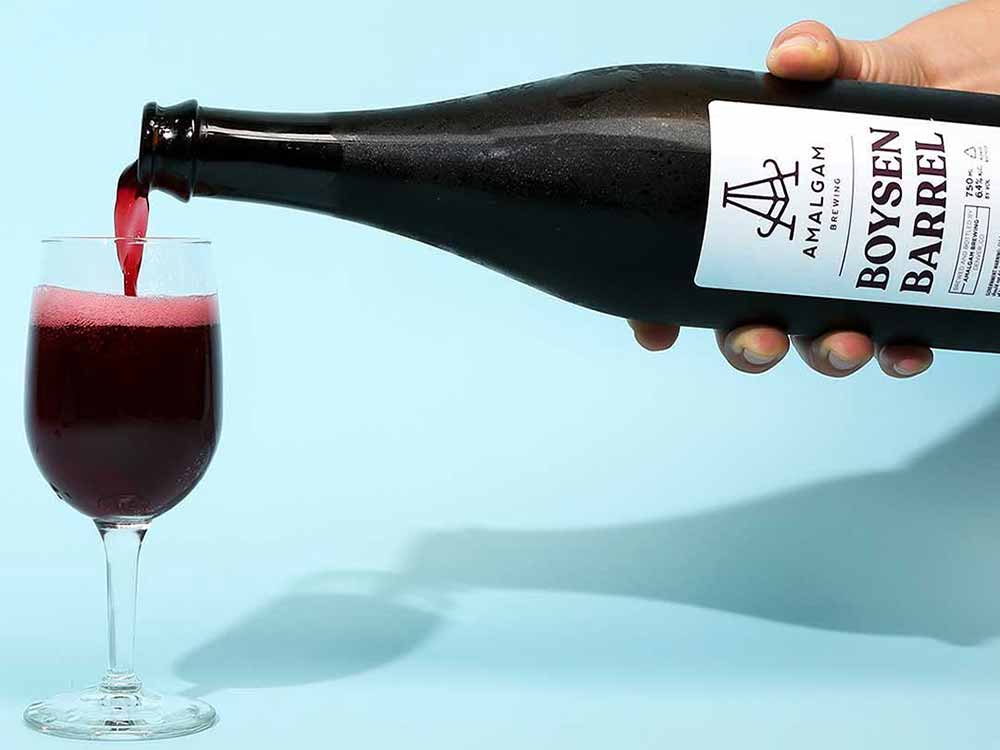 Fruited Sour — Fruited sours are a great way to celebrate spring because they often feature local, seasonal fruits. So let's start with a sour to make your spring sweet. Amalgam crams a whole barrel of fruit into Boysenbarrel. Jammy Oregon boysenberries complement oakiness, vanillin, and light spice notes from the extended hibernation in re-toasted American oak barrels. We're thankful that Amalgam finally brought this one out of its slumber in the barrel and into the bottle.
Hibiscus Tangelo Gose
Arizona Wilderness Brewing Co. — Gilbert, AZ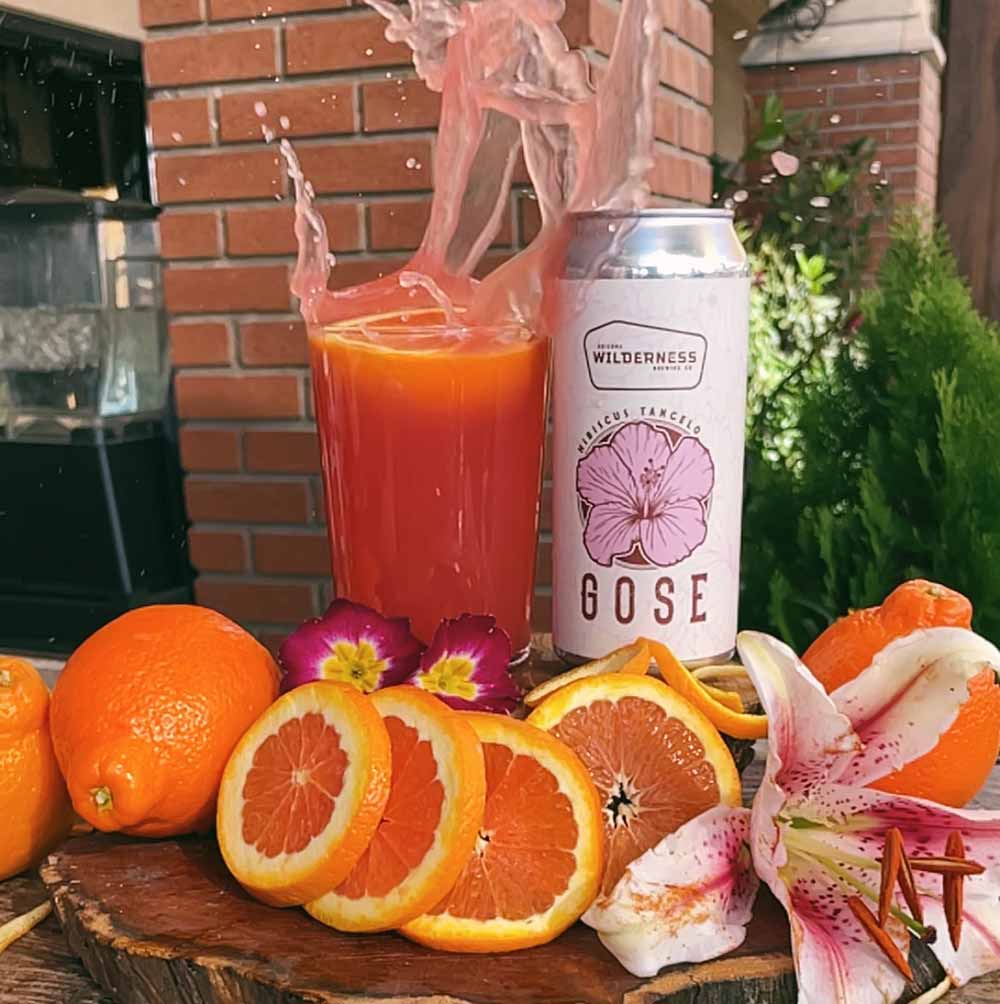 Fruited Gose — Brewed with locally sourced tangelos, oranges, and tangerines from Agritopia Farm and hibiscus tea from Tea Royalty, this fruited gose from Arizona Wilderness is a bright, bubbly dream. Pouring super fizzy and effervescent, Hibiscus Tangelo Gose gives off huge whiffs of waffle cones. This beer has an almost ice-cream-like luxury, that indulgence you go for with the family on a warm Sunday afternoon.
The first sip brings tangy jigs of red fruit and citrus dancing around the mouth with the finish balanced between sweet and tangy. Arizona Wilderness has a lock on crafting beers that are a true expression of the ::cough:: Arizona wilderness ::cough:: This gose perfectly encapsulates that ethos.
Neon Neon Rainbows
Brewery Ommegang — Cooperstown, NY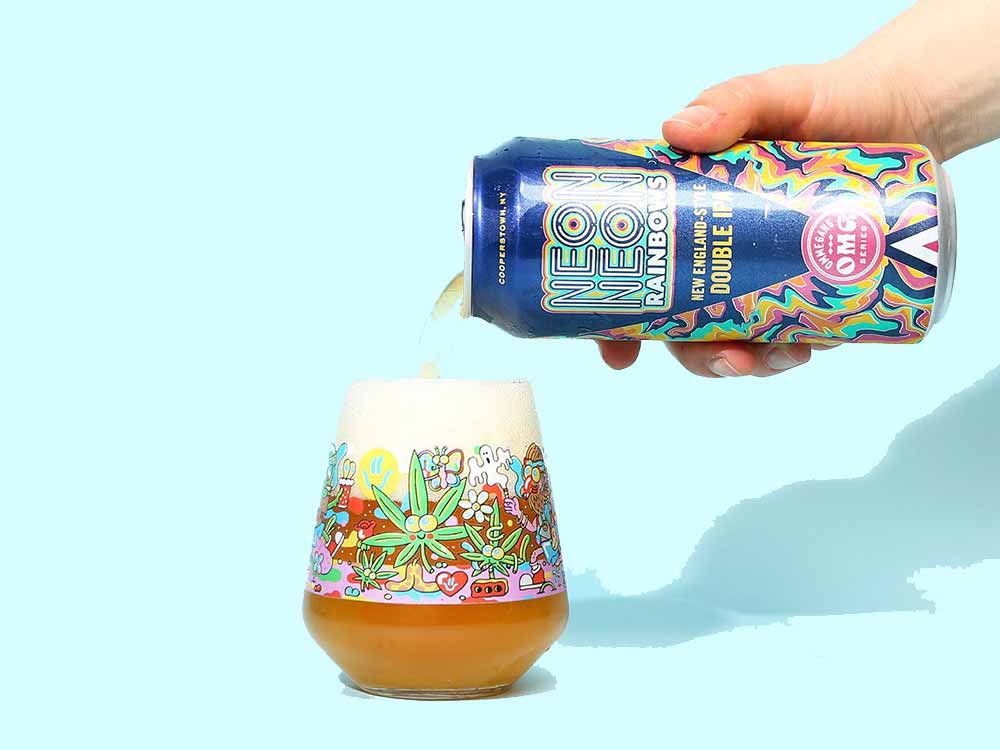 Imperial / Double New England / Hazy IPA — For a brewery best known for its Belgian-style beers, Brewery Ommegang has also dabbled in dang tasty hazy IPAs. Neon Neon Rainbows doubles the hoppiness from the original crowd-pleasing Neon Rainbows (that's one neon-hazy-IPA).
In Neon Neon Rainbows, expect an explosion of colors, from those little green cones with Mosaic, Simcoe, Citra, Centennial, and Topaz varietals all making an appearance.
In this golden-pot-at-the-end-of-the-rainbow beer, you'll find a dazzling experience for the senses. Overall, Neon Neon Rainow is a tribute to the beautifully hazy, juice-bomb IPAs bursting out of the Northeast in the last five years. Brewed in very small batches with limited distribution to ensure freshness, Neon Neon Rainbows is a beer you need to try. If you can get your hands on some, grab it before it disappears…like a rainbow.
Editor's Note: If you can't find Neon Neon Rainbows, you can still enjoy one of these delicious hazy IPAs that are available in most stores across the country right now.
Natural Rise
Common Space Brewery — Hawthorne, CA, x Three Weavers Brewing Company — Inglewood, CA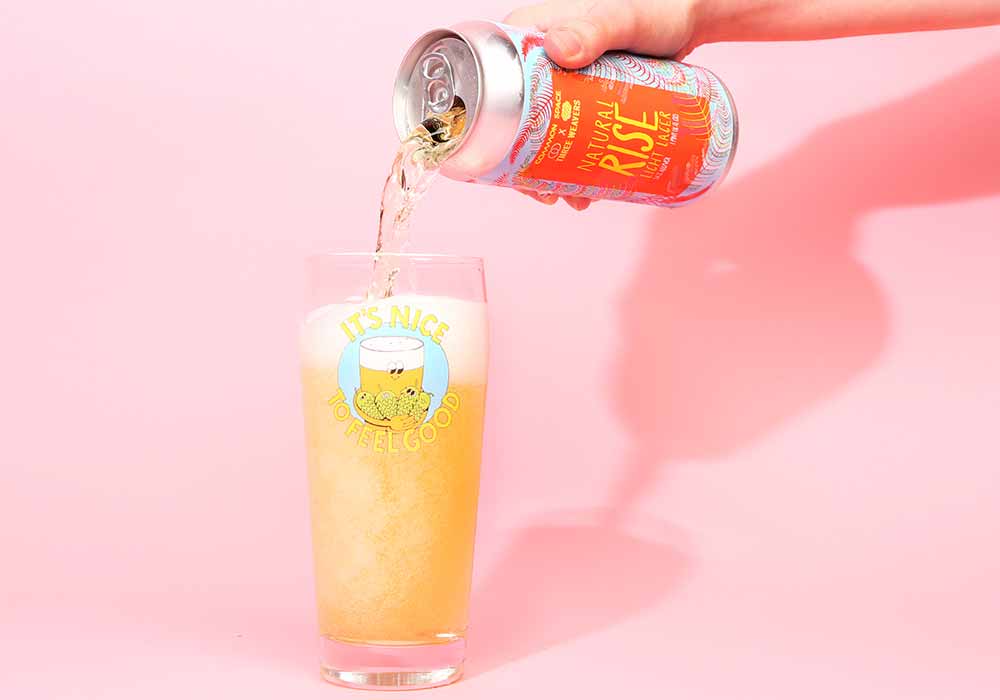 Light Lager — Sometimes the spring acts like a reset. A rainy day gives way to a cloudless sky and it feels like the world has been refreshed, ready to start anew. Natural Rise, a light lager collab from Common Space and Three Weavers, feels exactly like that. This is just a good, clean, crisp lager expressing the perfect balance of high-quality organic malt and hops for an incredibly crushable can of beer. And what could be better to drink at that first backyard barbecue or even just while doing a little spring cleaning?
The Miner
Czig Meister — Hackettstown, NJ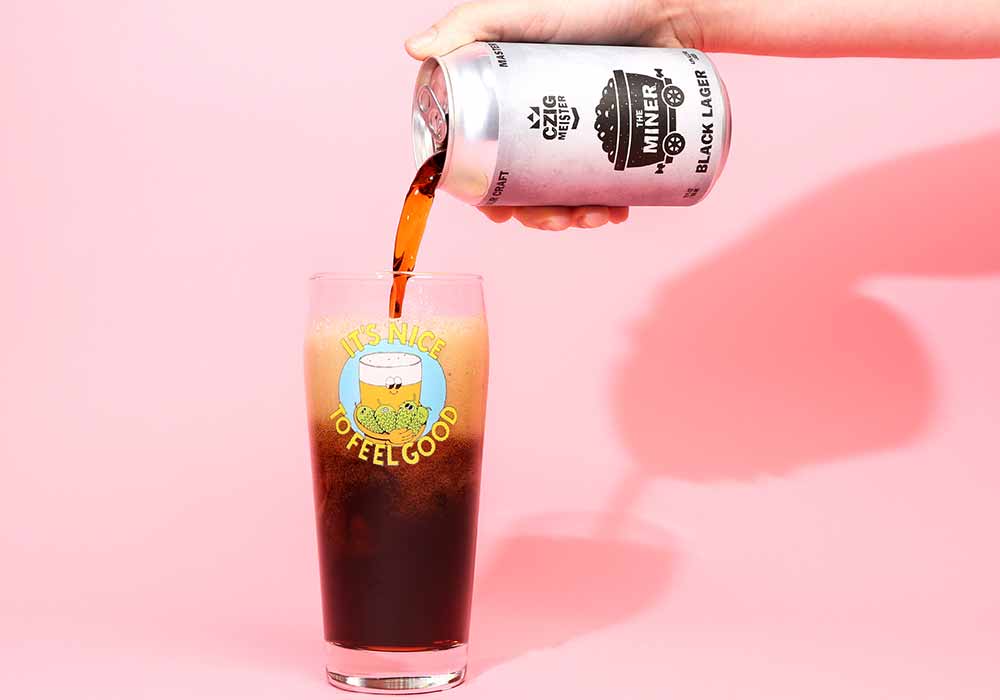 Dark Lager — Yes, this beer is black, and we know that darker colors sometimes equate to heartier beers. But not always. And The Miner from Czig Meister, one of our 77 best women-led breweries to support right now, proves that impeccably.
Pouring more of a Coca-Cola brown, this dark lager offers redolent aromas of roasted barley and freshly ground coffee. Yes, as we mentioned, this beer is dark, but light and fresh are the keywords here. Digging into mostly toasted biscuit and slightly browned pie crust, The Miner finishes nice and dry. As soon as you take a sip, you're ready for the next. And the next. And the next. Can you dig it?
Float Float
Dutchbag Brew Co. — Chicago, IL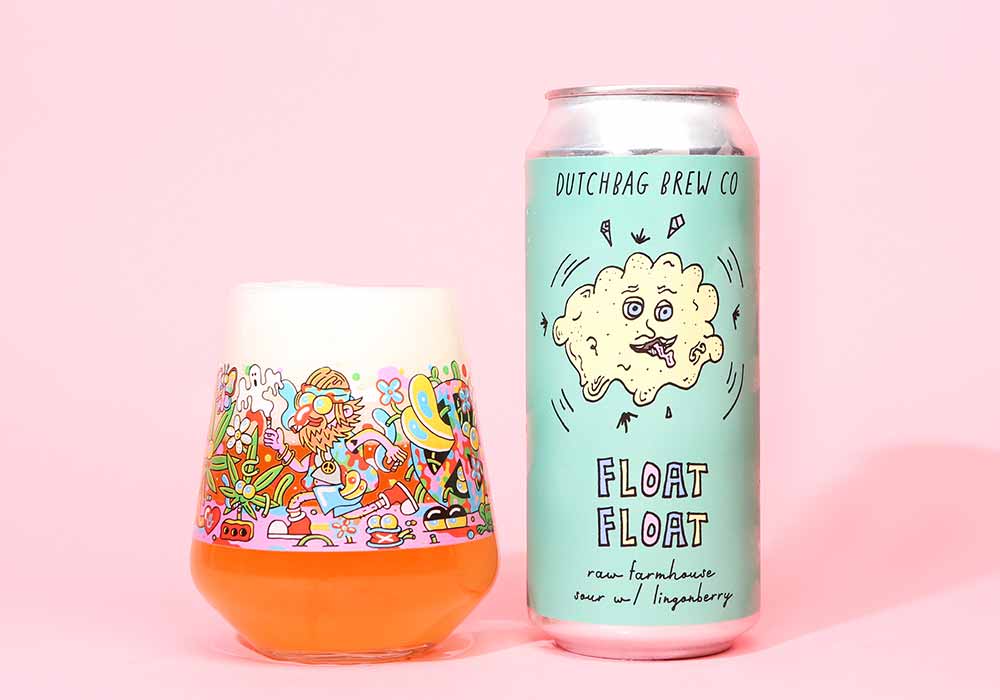 Farmhouse Ale — Laying on our backs in the tall grass watching the clouds lazily skip by…a favorite spring pastime or the idea behind a beer? Float Float from Dutchbag Brew Co. reminds us to live life at our own pace. Here's what the brewery wrote on the label: "Cloud people float at their own pace, in a land far, far away from here. In this magical place, things aren't what they seem…or are they? Yes, yes they are."
Brewed with pale barley, rye, oats, and dried lingonberry, a red berry common in Scandinavia, this beer is fermented with a farmhouse Lithuanian yeast for a tart take on a farmhouse ale. Like spring, this beer is alive. And like cloud people, this beer reminds us to float at our own place. This beer represents the magic of the season.
Hip-Hops and R&Brew
Funkytown Brewery — Chicago, IL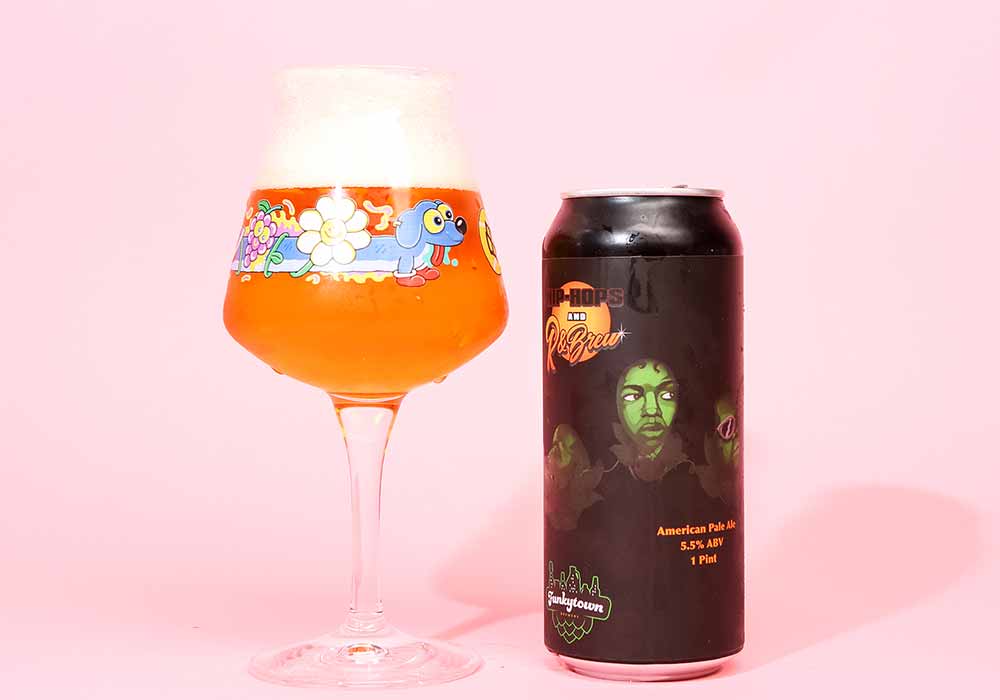 American Pale Ale — Situated in Pilot Project, a brewery incubator in Chicago, IL, Black-owned Funkytown Brewery makes beers that bring '90s hip hop culture into craft beer. It's the passion of friends and co-founders Richard Bloomfield, Gregory Williams, and Zachary Day, who all have other full-time jobs and yet still manage to pump out Funkytown's fantastic creations.
For instance, their flagship Hip-Hops and R&Brew, a smooth and crushable pale ale complemented by notes of tangerine and strawberry.
With Hip-Hops and R&Brew, we can't think of a better beer to drink whenever you fire up the grill for the first time this year. This American pale ale has a mellow bitterness making it the perfect complement to so many cookout foods like burgers, hot dogs, ribs, or even just good old chips and dip.
And with a crisp bite, as soon as we finish one sip we're ready to go back for one more. And one more. It's Hip-Hops and R&Brews drinkability that makes it so loveable. And, in our minds, beautiful for spring.
Pilsner
Hop Dogma Brewing Co. — El Granada, CA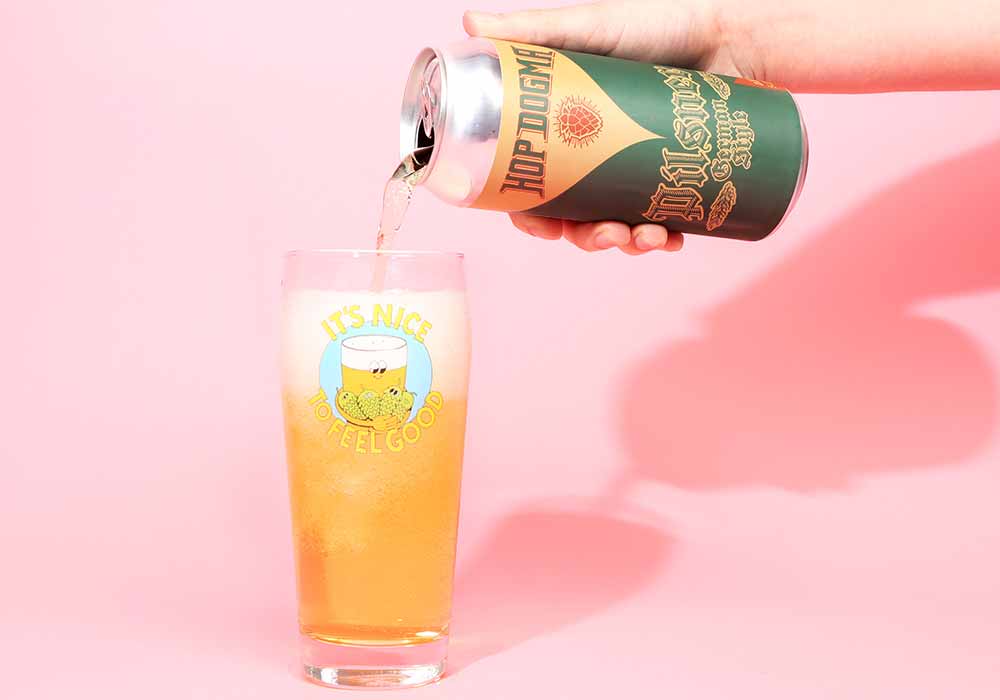 German-Style Pilsner — Crisp and crushable, pilsners are a great counterpoint to dank and juicy hazy IPAs or clear and bitter West Coast IPAs. Which means they're also a fantastic option for the temperate weather of spring. Or really anytime of the year. In fact, in 2021 pilsners cracked Untappd's yearly list of the most checked-in styles of beers for the first time.
It's apparent this European lager has found a home in American craft brewing. This traditional German-inspired version from Hop Dogma in El Granada, CA, may be simply named, but that's because it is simply delicious. And it's a true iteration of the German-style pilsners. Often referred to as 'pils,' Bavarian pilsners tend to be a bit drier and crisper and a touch more bitter from those wonderful German noble hops.
Weinlager
Idle Hands Craft Ales — Malden, MA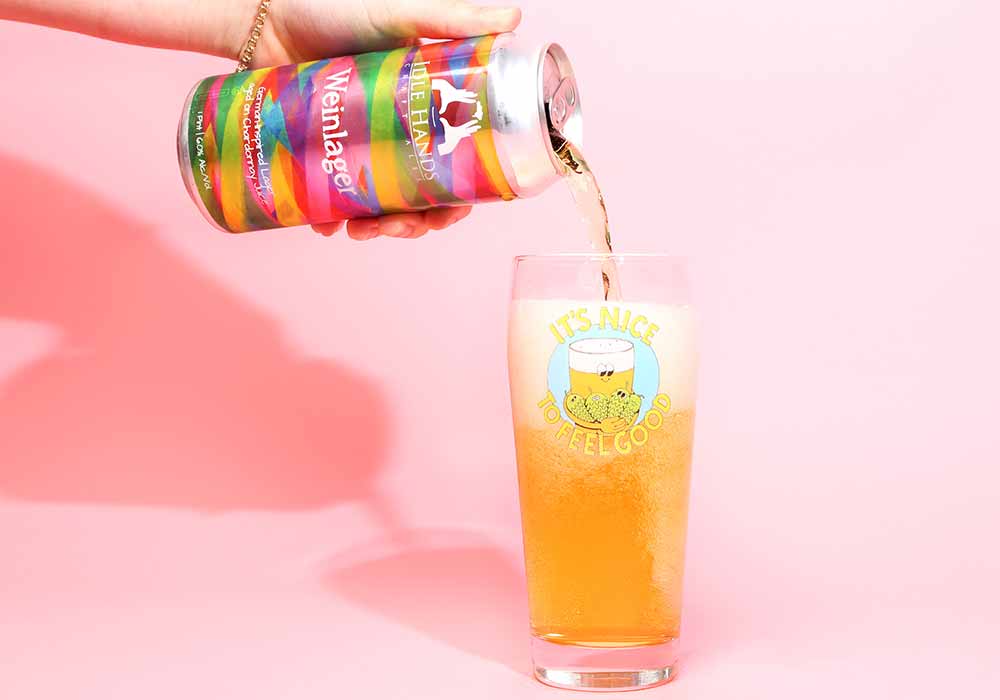 Pale Lager — From traditional to divergent, Weinlager is a German-inspired lager with a unique twist. Aged on Chardonnay juice, this pale lager from Idle Hands Craft Ales pours a clear gold with aromas of melted butter, vanilla, and tannins. The first sip reminds us of green grape juice, sprouting shoots, and fresh almost not-quite-ripe peaches. Super juicy, Weinlager rings clear and true as a bright, bright beer extolling the virtues of creativity.
Oppaque – Strata / Nectaron / Motueka
Juicy Brewing Co. — Herndon, VA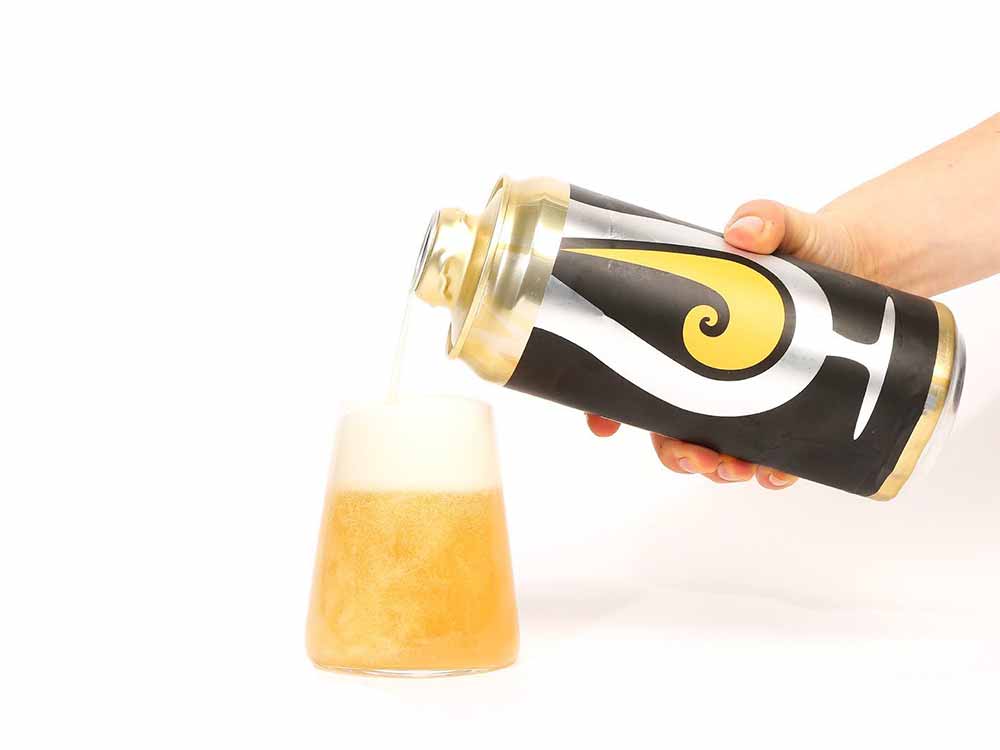 Imperial / Double New England / Hazy IPA — Proceed with caution. Oppaque is an extremely hazy and dangerously delicious double hazy IPA. Billows of hops hit you in the mouth thanks to careful hand-selected Strata, Nectaron, and Motueka. Juicy Brewing Founder Anton Sagan adds Strata into the whirlpool along with an additional dose on the cold side during fermentation with the Nectaron and Motueka. It's that careful consideration that makes this imperial New England-style hazy (8% ABV) jump out at us. Almost daring us to drink more than one!
In the Future When All's Well
Long Live Beerworks — Providence, RI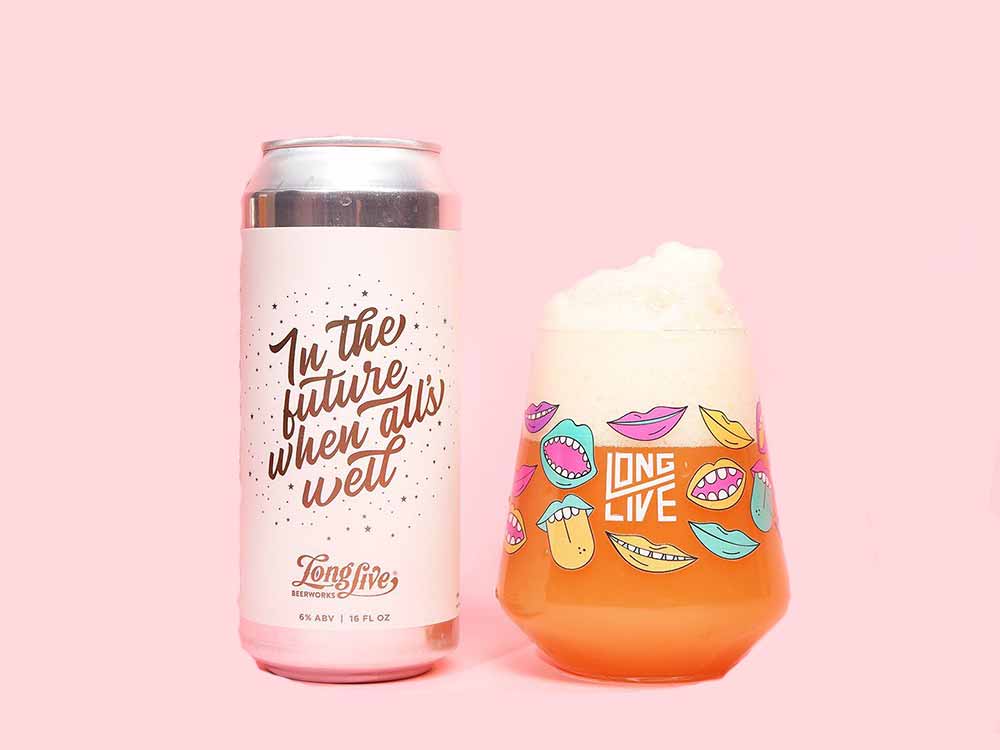 New England / Hazy IPA — Celebrating their sixth anniversary at the beginning of 2022, Long Live Beerworks is one of our favorite under-the-radar breweries in the Northeast for their playful stouts, creative sours, and heavenly hazy IPAs. It could be argued that In the Future When All's Well takes a unique approach to the New England-style IPA, brewed with English malt and yeast. But standout hop additions of Simcoe, Strata, Azacca, and Citra and Mosaic Spectrum ensure this hazy will be a standup beer for hopefully years to come.
Granita Weiss
Night Shift Brewing — Everett, MA
Berliner Weiss — Light, golden, zippy, and zingy, the Berliner Weisse beer style earned the nickname "Champagne of the North" from Napoleon's troops. Earlier this year we took a deep dive into Berliner Weisses. Originating in Germany, the Berliner Weisse was incredibly popular in the early 19th century, when more than 700 German breweries produced the style. Today, however, only two or three breweries in Germany regularly bottle Berliners. The recent popularity of the tart and effervescent beer is actually due to American brewers, many of whom have added their own twists to the traditional German style.
Night Shift Brewing actually brewed a Berliner Weisse to be a part of its opening portfolio after co-founder Michael Oxton fell in love with the style. "It's not a wine, but it moves in the direction of a wine profile," says Oxton. "It's complex, it's fun, and it's something to talk about. I don't ever crack a Berliner Weisse without talking about the experience."
The original Ever Weisse is fantastic, but most recently the brewery released Granita Weisse. Adding a ton of tropical fruit makes this particular Berliner Weisse super fun.
"The color pours sunset orange and we're getting aromas of grapefruit and orange juice," says Oxton. "Once you take a sip, you'll pick up more grapefruit, mango, orange, and sweet wheat bread, but you also get that sweetness from the wheat. The mouthfeel is clean and crisp with a tart finish."
Croccante
Pontoon Brewing — Sandy Springs, GA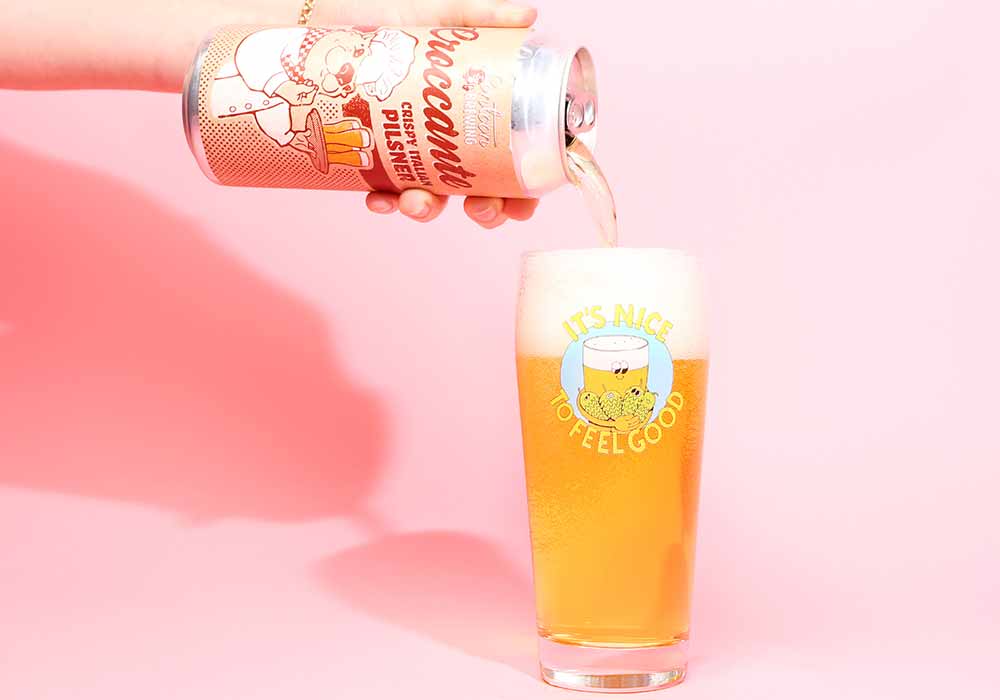 Italian Pilsner — A style we've seen popping up more and more, Italian pilsners are light in color, clean in body, unfiltered, and defined by dry hopping. For purveyors of the style, European hops are encouraged. And in Pontoon Brewing's version, you'll find traditional German hops such as Hallertauer Mittelfrüh and Tettnang alongside a clean pilsner base. At only 5% ABV, this is an all-day day-drinking beer. You'll find a distinct floralness and low bitterness in the body, which we feel nicely complements spring. But that's balanced by a high crispness—Croccante literally means crisp in Italian, making it the ideal spring beer.
Cold Throw
Single Hill Brewing — Yakima, WA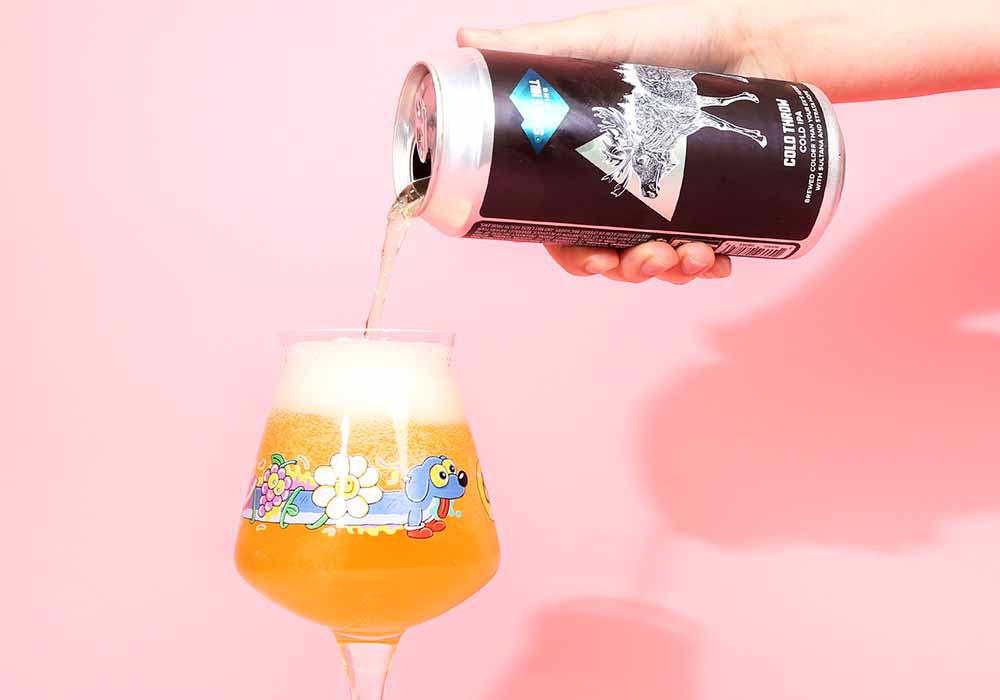 American IPA — Another style getting more play recently, cold IPAs essentially refer to IPAs brewed with a lager yeast, one that thrives in cooler temperatures. The lager yeast tends to make these beers a bit drier and crisper. It may seem contradictory to advocate for a cold beer when we're trying to leave winter behind, but we're fans of these beers that are "Brewed cold, hopped cold, and served cold," as Single Hill writes in its Untappd description. Beyond that cold side of IPAs, Cold Throw features Sultana and Strata hops for a double dose of fruitiness. Specifically, citrus and strawberry. Let's just say we're hot on cold IPAs.
Here For the Girls
The Virginia Beer Company — Williamsburg, VA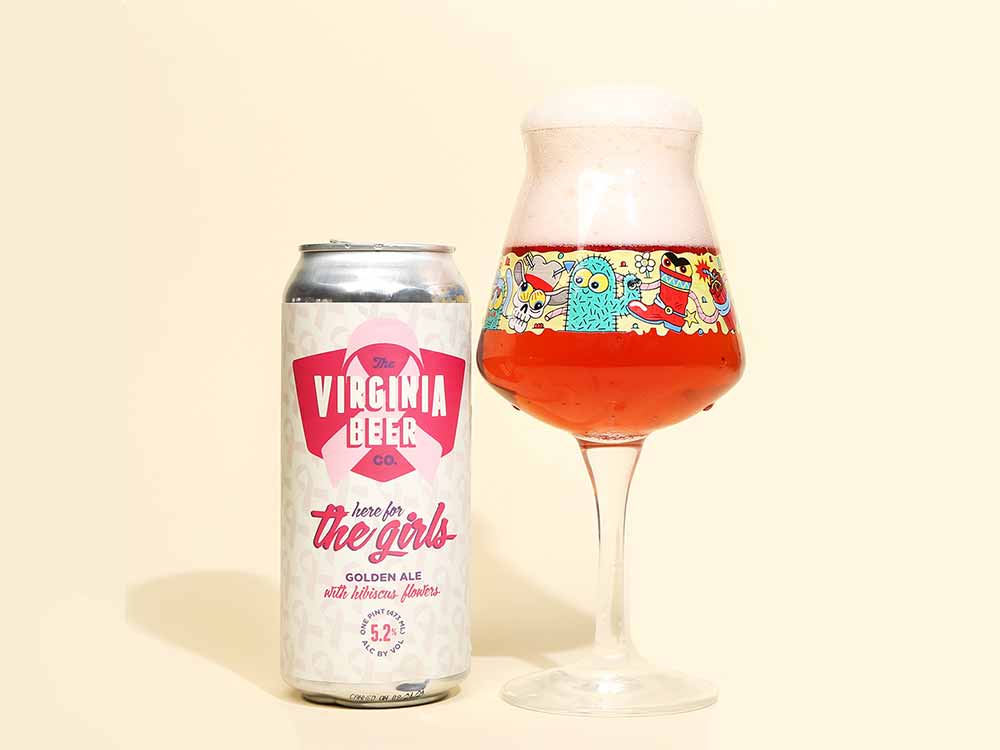 Golden Ale — A pink-hued 5.2% ABV golden ale brewed with hibiscus flowers, Here For the Girls is certainly a tasty beer. But more than that, this beer supports Here For The Girls, Inc (H4TG), an organization striving to improve the lives of young women and family members affected by breast cancer. The Virginia Beer Company pledged to donate twenty percent of all gross sales from this beer to H4TG. During a month when we celebrate International Women's Day it makes so much sense to go out and drink a Here for the Girls.
Melted Gelato x Hydra
Tin Barn Brewing — Chester, NY, x Mortalis Brewing Company — Avon, NY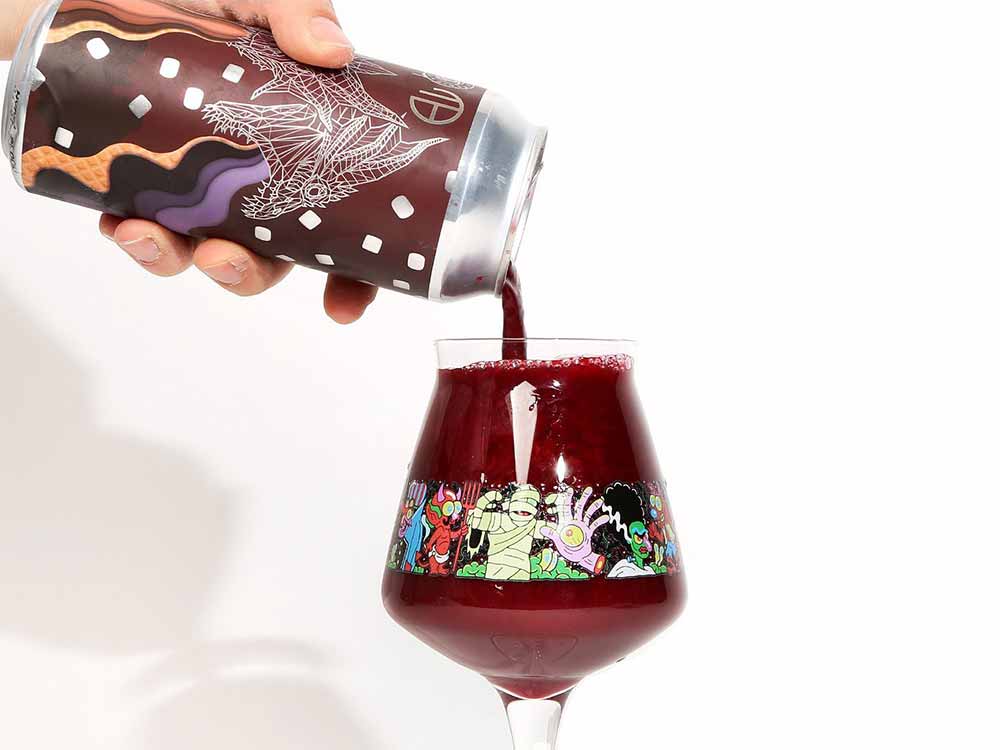 Smoothie / Pastry Stout — This luscious, fruited sour brewed in collaboration with Mortalis Brewing hits your tongue with thick waves of ripe raspberry and blackberry followed by ripples of chocolate and creamy marshmallow.
One of our top women-owned breweries to support right now and best breweries in the Hudson Valley, Tin Barn Brewing made a name for itself when head brewer and founder Lauren Van Pamelen started executing pitch-perfect hazies and Willy Wonka-esque sours and pastry stouts.
We'd try anything brewed under the watchful eye of Van Pamelen, but Melted Gelato x Hydra in particular is like a finely crafted truffle in liquid form—pop it in your mouth, sit back, and let the indulgence overwhelm you.
Three Quarter Ton of Raspberry
Tripping Animals Brewing Co. — Doral, FL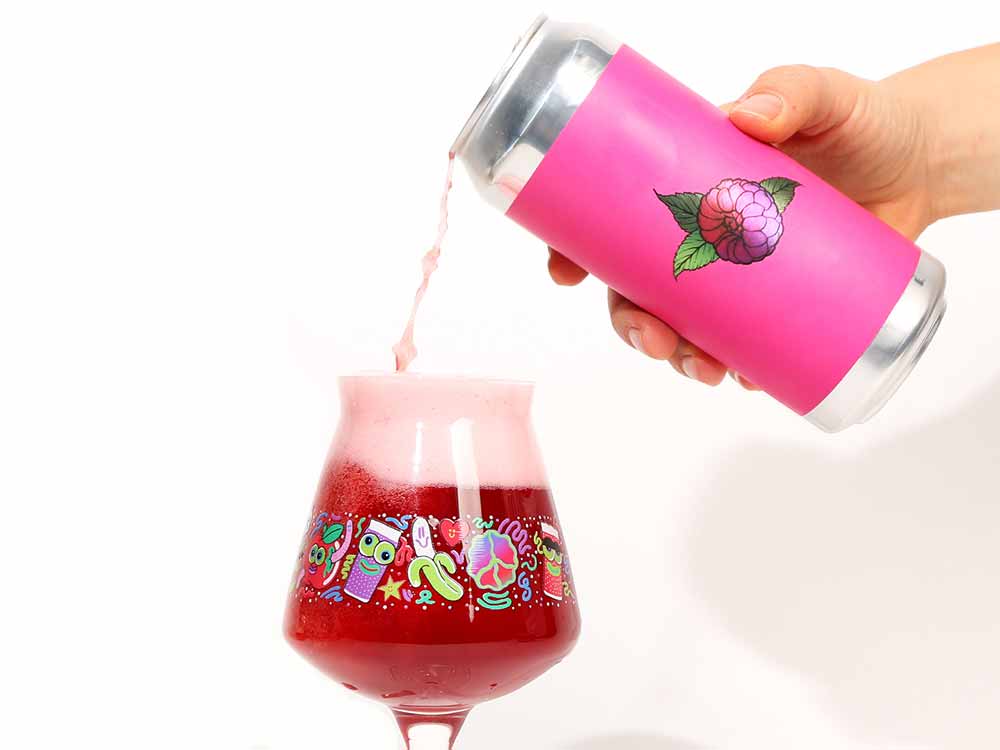 Fruited Sour — They say you should have two servings of fruit every day. Can we count Tripping Animals Three Quarter Ton of Raspberry as one of them? Because as the first release in the brewery's single-fruit series, this sour ale brings BIG energy and TONS of decadent raspberry zest and sweetness.
One of the hottest breweries in 2020, Tripping Animals has only continued to catch fire, consistently brewing some of our favorites beers of the season and of the year. For that reason we named the brewery one of our "18 Best Breweries in South Florida." Every time Tripping Animals releases a new beer we take notice. And with Three Quarter Ton of Raspberry, you have a spring stunner.
Kangaroo Summer
Untold Brewing — Scituate, MA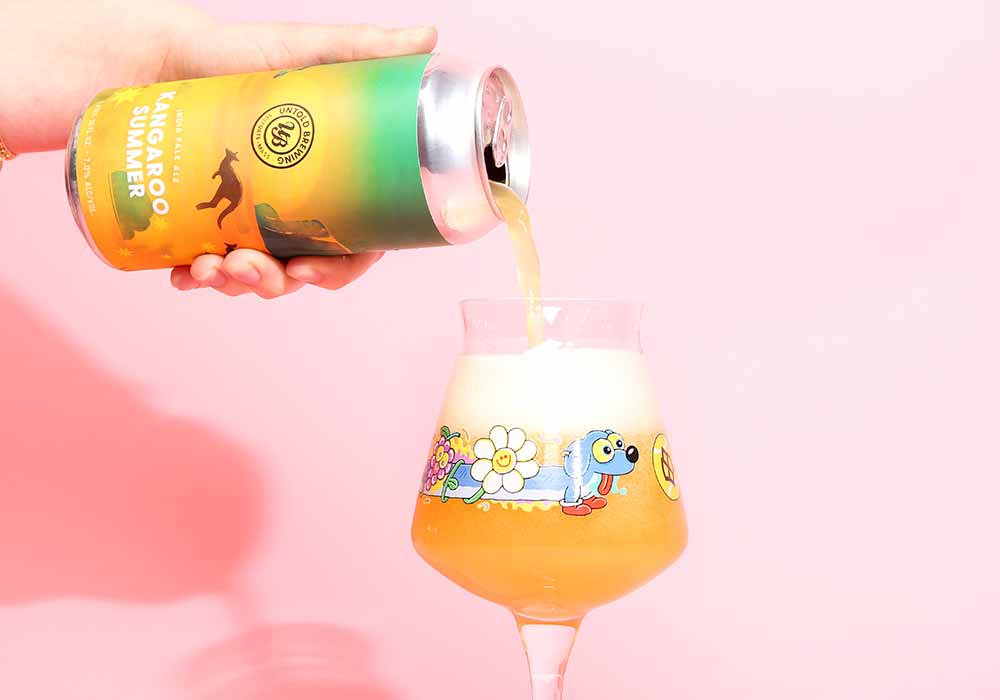 New England / Hazy IPA — This beer blew our minds. Honestly, we haven't tried too many beers that feature Aussie and New Zealand hops. But after tasting this IPA from Untold Brewing, one of Boston's coolest new spots, we realize we've been missing out.
Light and zippy, Kangaroo Summer accentuates bright honeydew and melon notes with a little kick of smoke at the end.
This IPA tasted completely different from any other one I've ever had. And that's hard to do in today's hop-heavy scene.
Actually, we found this New England-style IPA almost more like a good sauvignon blanc or chardonnay.
Co-owners Matt Elder and Mike Dyer (whose pedigree includes Trillium Brewing Company and Tampa Bay Brewing Co.) have definitely hooked us on IPAs showcasing hops from down undah.
Mo Pastries, Mo Problems
Weathered Souls Brewing Co. — San Antonio, TX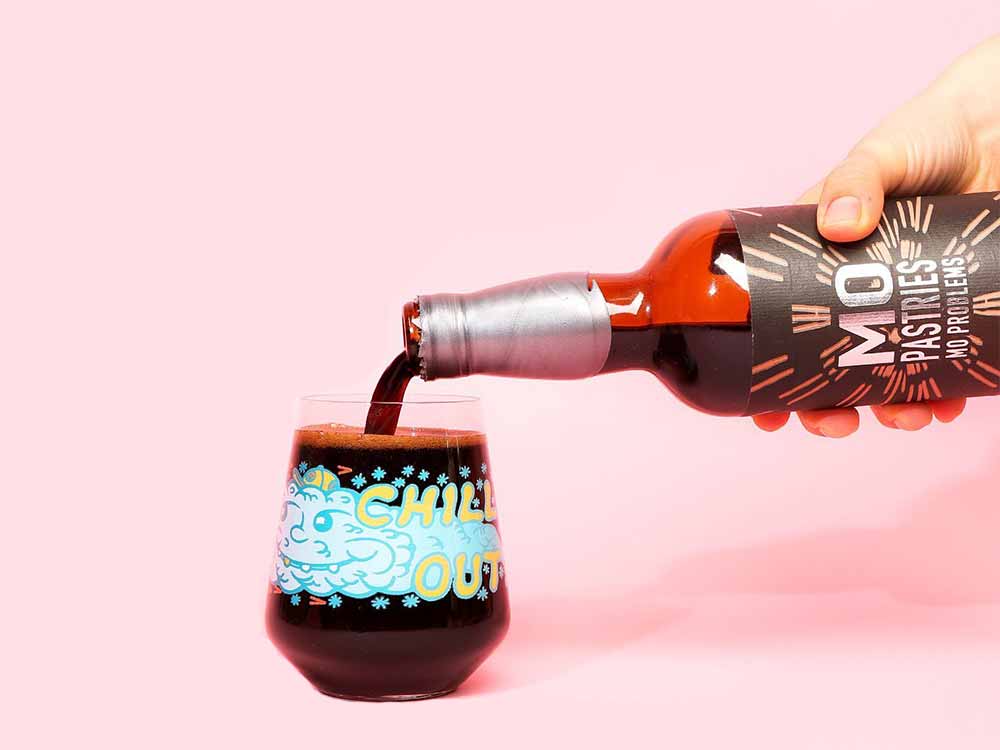 Imperial / Double Pastry Stout — We bet you didn't expect a pastry stout, much less an imperial one, to make it onto our list of the best spring beers of 2022. But lo and behold, we haven't escaped winter just yet. So for those nights when the bitter cold hasn't loosed its bite yet, grab Mo Pastries, Mo Problems. Barrel-aged in Buffalo Trace barrels with Oreo cookies, marshmallows, toasted cocoa nibs, brownies, and vanilla beans, Weathered Souls decadent stout will make us forget that winter hasn't totally gone away.
Werk
WeldWerks Brewing Co. — Greeley, CO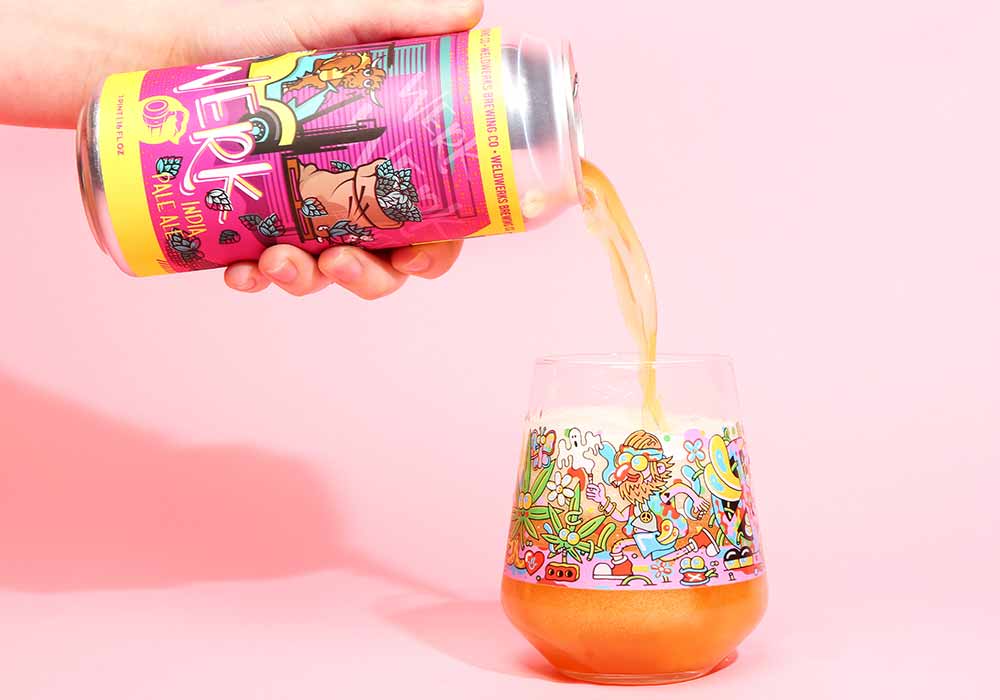 New England / Hazy IPA — Only the second batch brewed this year and fresh off the line, Werk is a dryhop explosion. As the story goes, Weldon the Yak was driving a pallet of hops through the WeldWerks brewhouse when instead of storing them in the cold room he added a whole pallet to the dry hop. Brewed with Lotus and El Dorado hops, Werk delivers the haze for days. And what more could we ask for in the spring?