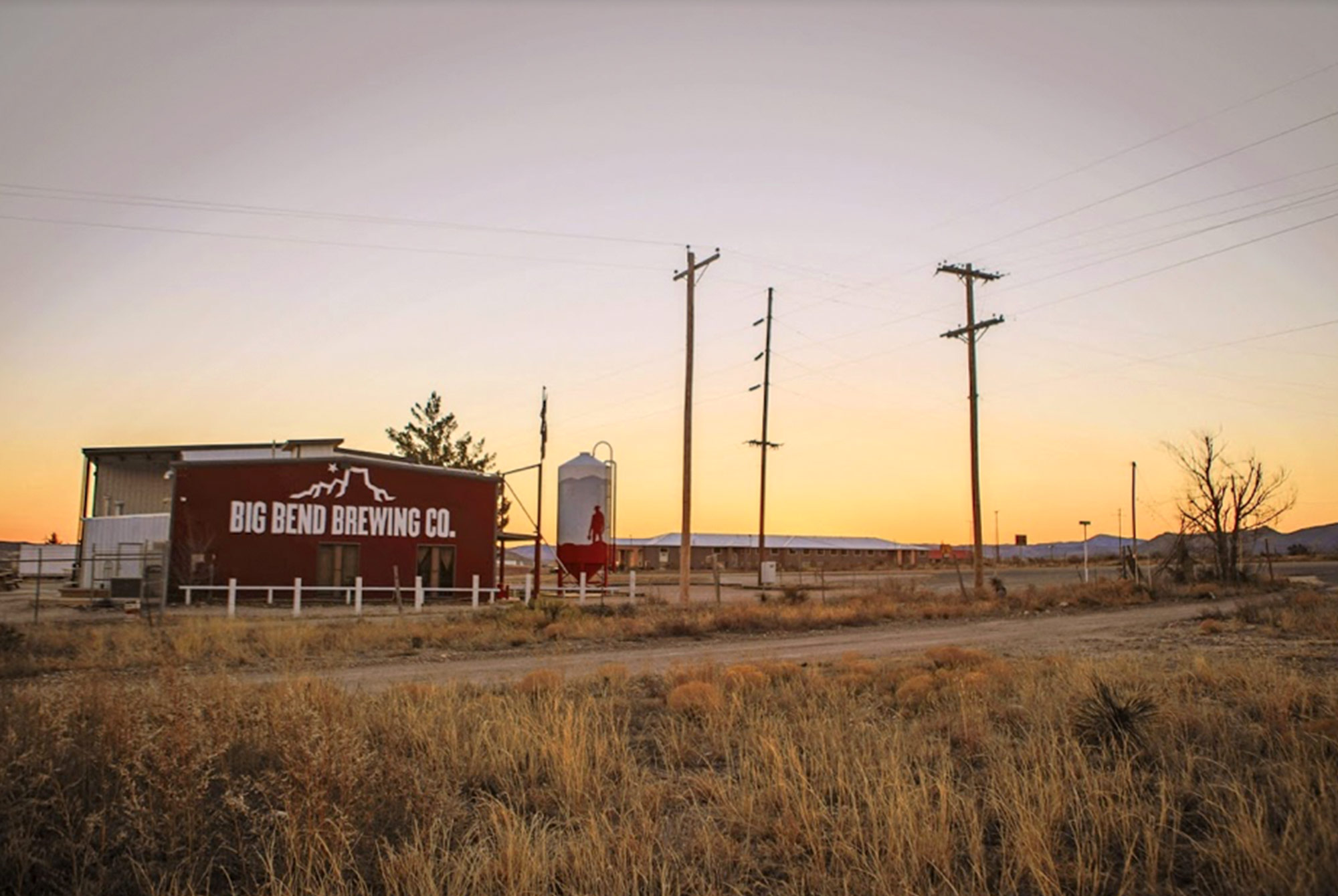 With 6,300 breweries and counting in the U.S., it can be difficult for those making America's most popular adult beverage to stand out.
Yet with the help of our friend Bart Watson, chief economist of the Brewers Association, we identified a number of geographic outliers in America's ever-growing beer landscape.
Below, we look at the breweries or brewpubs that hold the distinction of being farthest north, south, east, and west in the contiguous 48 states. As a bonus, we also included the most remote brewery in the U.S. – the one farthest away from any other American brewery. This list will look a bit different when we include Alaska and Hawaii, and that's what we plan to do next.
Though location has put the breweries highlighted on this list, beer has put them on the map. Enjoy reading about where they are, who launched them, and what they brew.
Northernmost Brewery (Contiguous U.S.)
Atwood Ales
Blaine, Washington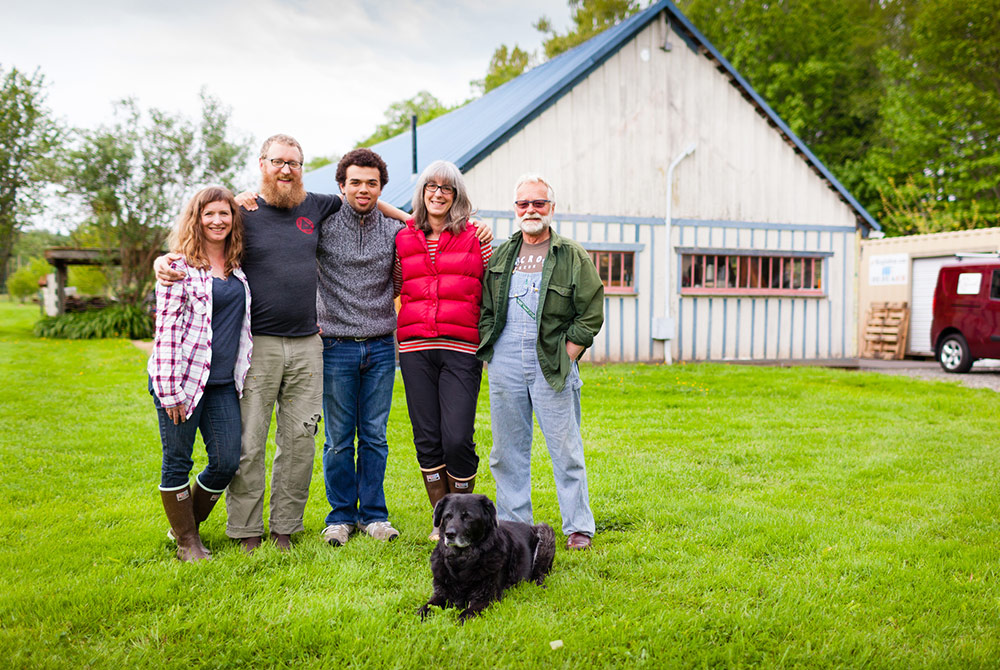 Location
"The brewery sits about 1.5 miles from the Canadian border, on our five-acre farm," said Joshua Atwood Smith, the co-owner, head brewer, and – per his email signature – head janitor. The 100-year-old farmhouse is just outside of Blaine, Wash., a scenic seaside town and home to the third-busiest border crossing between the U.S. and Canada.
Background
Smith felt the need to do something different with the property that had been in his family for decades. When he decided to open a production brewery focused on the farmhouse ales he had long enjoyed with family and friends, Smith's father jokingly expressed surprise that he hadn't gone that route sooner.
Atwood Ales – the name derived from the middle name Smith, his father, and grandfather share – opened in 2016. With no taproom, the brewery's bottle conditioned offerings are primarily found at bars, restaurants, bottle shops, and co-ops from the Seattle-Tacoma area up north through Metro Vancouver, B.C.
As for the future: "We are slowly grinding away on an expansion project that will triple our square footage from 400 to 1,200," said Smith via email. "We are creating more space, primarily for efficiency of operations and also long-term oak fermentation projects." After that, he and the team hope to open a taproom in Blaine. "One step at a time," Smith cautioned.
Beer
Atwood follows in the footsteps of traditional French and Belgian farmhouse breweries. Where possible and appropriate, Smith uses hops and other ingredients grown on site. Last fall's batch of Mo's saison, for example, featured freshly harvested Tettnang hops from the farm. Mo's joins Grange (a farmhouse ale) and No Whey, Bro (a sour blonde) to make up Atwood's three mainstay offerings.
Smith calls 2018 the "year of collaboration." "We do have some fun ones set up with local breweries North Fork Brewery and Gruff Brewing," he shared. "As well as local bottle shop, Elizabeth Station, plus some other collaborations that are not on the calendar yet that we are looking forward to later in the year."
Say what?
Alpine Brewing of Oroville, Wash., is the next northernmost brewery in the contiguous U.S. As Smith explains, though Atwood and Alpine share a distinction, they do not share an easy route. "As the crow flies, Oroville is not that far away from us, but you have to choose a mountain pass to drive over if you are going there, and none of those mountain passes are convenient. It is at least a five-hour drive in the summer."
Southernmost Brewery (Contiguous U.S.)
First Flight Island Restaurant & Brewery
Key West, Florida
Location
First Flight sits at the far end of Key West, the famed four-mile long island city that is part of the Florida Keys archipelago. A mere 12 blocks of Whitehead Street separate the restaurant and brewery from the southernmost point in the continental U.S. Havana, Cuba, lies another 90 miles south across the Gulf of Mexico.
Background
Damian DeAngelis, the owner of two other Key West eateries, acquired the former Kelly's Caribbean Bar/Grill & Brewery in August of 2017. He rebranded it First Flight because the building that houses the restaurant and brewery served as the first home of Pan American World Airways. According to First Flight's website, Pan Am first sold tickets from the location – for flights from Key West to Havana – in 1927.
"Just like there are so many beer aficionados…there are aviation aficionados," said DeAngelis, who hailed from New Hampshire before relocating to Key West 15 years ago. "For every beer fan I get in here I get another guy who wants to step foot in the birthplace of the largest airline in the world at one point."
Beer
If you want First Flight's beer you have to visit First Flight. No need for kegs or bottling as all product gets pumped straight from the bright tanks to the bar's tap lines. They brew three flagship offerings from the seven-barrel system. With the Main Squeeze, a citrus wheat, brewers add to the boil a mix of lemon, orange and grapefruit rinds supplied by the bar after the fruit has been used to make fresh mimosas or cocktails.
The Havana Red amber ale and Maverick IPA – more on that name to come – round out the beer list. DeAngelis and team plan to add more styles over time, and expanding distribution beyond the four walls of the restaurant and brewery may be part of the future as well.
Say what?
First Flight's precursor, Kelly's Caribbean Bar/Grill & Brewery, was opened in 1992 by Fred Tillman and his wife, actress Kelly McGillis. The star of such notable flicks as The Accused, Witness and, of course, Top Gun (hence the Maverick IPA) kept a "watchful eye" on the brewery from her home in North Carolina, noted the website for the old bar and brewery.
Easternmost Brewery
Lubec Brewing Company
Lubec, Maine
Location
Lubec is located on the far eastern stretch of Maine that juts out toward the Atlantic Ocean and faces the southern points of Canada's Maritime Provinces. "I can count the leaves on the trees across the channel in Canada," noted Gale White, Lubec Brewing's founder.
Background
White, a natural storyteller with a hearty laugh, had long dreamed of opening a brewery. He almost opened one in Bethlehem, Penn., where he moved to from Texas in 2006.
In 2013 he visited picturesque Acadia National Park and spent time in nearby Bar Harbor, which teemed with outdoor activities, seafood restaurants, and people. "I said, 'forget that [staying in Bethlehem] – I'm moving to Maine,'" White declared. Though he loved that area of Down East Maine, White was cautious of locating his brewery in a high-traffic region.
"I told somebody it's beautiful, but in the summertime it feels like Manhattan," said White. "The guy said, 'Well, you need to go north.' So I did." He bought a coffee shop in Lubec, about 100 miles up the coast-hugging US Route 1 from Acadia, with the intention to convert it to a brewery. In 2015, he moved to a larger space across the street and launched his one-barrel brewery and restaurant.
Beer
Lubec offers a few year-round beers and several seasonals. White largely relies on locally produced ingredients, including hops from seven Lubec-area providers and grains from three Maine farms. The Spruce Ale, of course, is brewed with Spruce tips harvested from the dense woods that make up much of Maine.
He also incorporates local history into the beer names and branding. Bailey's Mistake, a black IPA, was named after the story of an infamous captain who ran his ship aground near a Lubec Narrows cove. Embarrassed to admit his error, Captain Bailey ordered his crew to set up camp there permanently.
Lubec is small with just a few hundred year-round residents. With that in mind, White brews many batches over the winter to stock up for the busier summer months.
Despite the relatively small system, he has no plans to expand. "I like it where I'm at," he said, noting that he's quadrupled his capacity by adding a few two-barrel fermenters to handle double batch days.
Say what?
The town of Lubec is the easternmost incorporated place in the U.S. It sits across the Lubec Narrows from New Brunswick's Campobello Island, which enjoyed notoriety when President Franklin Delano Roosevelt summered there to escape the Washington heat (both literal and figurative).
Westernmost (Contiguous U.S.)
Arch Rock Brewing
Gold Beach, Oregon
Location
Just south of where the Rogue River empties into the Pacific Ocean you'll find Arch Rock Brewing. The 5-year-old production brewery just off the Oregon coast sits 3,587 miles from Lubec, Maine, home to the nation's easternmost brewery.
Background
In 2012 co-owners Larry and Margie Brennan mapped out plans to convert their cabinet shop into a brewery. First step: hire a professional brewer. That's when James and Kristen Smith come into the picture.
The couple had been working at Grand Teton Brewing in Victor, Idaho, but both felt the urge to be part of a start-up. "We were looking for a way to get in on the ground floor and for James to make his own beer," explained Kristen, who serves as quality control manager at Arch Rock.
Collectively, they opened Arch Rock – named after a popular rock cropping that sits in the ocean nearby – in early 2013, and the team has been cranking out award-winning beers on its 15-barrel system ever since.
Beer
Head Brewer James Smith has maintained a focus on three beers since the beginning: Gold Beach Lager, Pistol River Pale, and State of Jefferson Porter. He'll mix in a few specialty or seasonal beers here and there when time and space allow.
The staples, though, have treated Arch Rock well. Pistol River earned a gold medal at the 2016 World Beer Cup in the American Style Pale Ale category. And State of Jefferson Porter took home gold at both the 2013 and 2017 North American Brewers Association awards competitions. Those honors helped Arch Rock land a relationship with a Portland, Oregon distributor.
Say what?
Despite its natural beauty and outdoors attractions, Gold Beach remains a small and remote location. "It's gorgeous, to be honest," said Kristen Smith. But… "It's hard to get to. You have to want to come here, you don't just pass through." Arch Rock Brewing seems to be doing its part as Smith has noticed more and more craft beer-mad Portlandians making the trek south to visit the brewery.
Most Remote
Big Bend Brewing
Alpine, Texas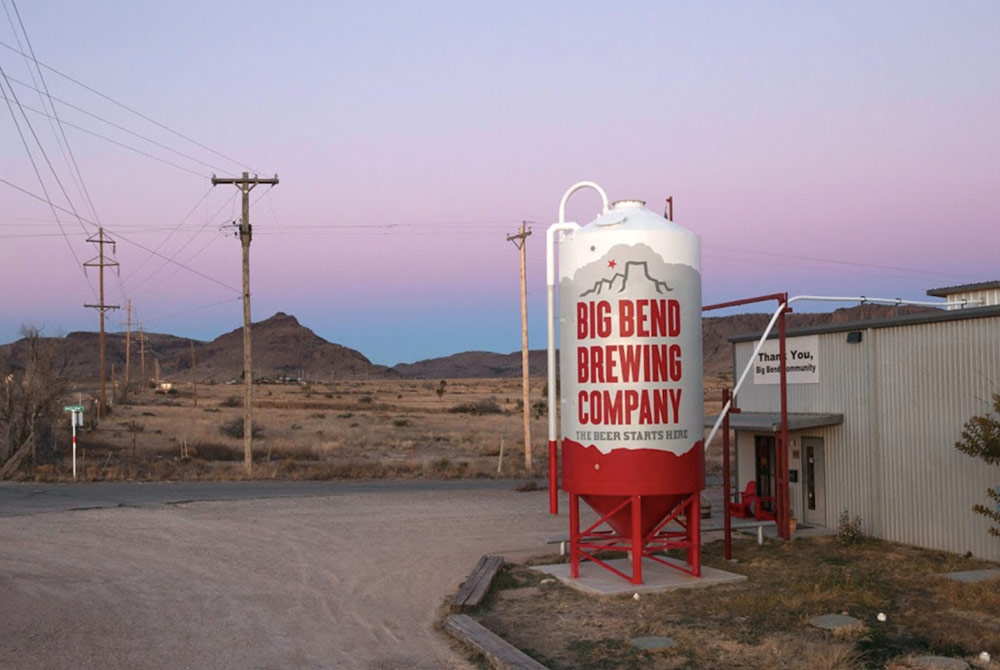 Location
Big Bend Brewing sits deep in the heart of west Texas. The national park with which it shares a name is a two-hour drive to the south, and the arts- and lights-obsessed city of Marfa lies 25 miles to the west. Most important – for this story, at least – the closest brewery is more than 140 miles away. To put that in perspective, the vast majority of Americans live within 10 miles of a brewery, according to the Brewers Association.
Background
Big Bend Brewing's backstory matches its unique distinction as the nation's most remote brewery. After all, one wouldn't expect to hear that a physical therapist from Chicago (Matt Kruger) and an investor from Connecticut (Charles Mallory) somehow connected to launch a high-desert brewery. But that's what happened.
Kruger set his eyes on launching a brewery or distillery in the area when his wife made plans to open an art gallery in Marfa. A local realtor he spoke with put him in touch with Mallory, who despite his Yankee roots had investments in a number of West Texas businesses. Soon after, Steve Anderson, a well-established brewer from Austin, heard of the plans and dropped his resume off at the front desk of a local hotel, hoping it would make its way into the hands of Kruger or Mallory. It did.
The three went on to build and open Big Bend Brewing in 2012. Though Kruger continues to lead Big Bend, Mallory is no longer involved and, sadly, Anderson passed away of cancer in 2015.
Beer
Jan Matysiak, trained through the Technical University of Munich Weihenstephan program, was brought on to help carry Big Bend Brewing forward. That includes opening a new large-scale production facility in San Antonio and overseeing the original Alpine site, which will now be used for experimental pilot batches.
"Basically, we now have an R&D facility [in Alpine] where we can brew all sorts of amazing and special things," said Mahala Guevara, the brewery's vice president of operations. "One of the things we've been lucky enough to find is that the remote location gives us access to a really amazing strain of wild yeast. Super powerful, really clean fermenting wild yeast."
Big Bend Brewing won gold for its National Park Hefeweizen at the 2018 World Beer Cup. It plans to open the San Antonio facility later this year.
Say what?
When your brewery shares a name with a national park, it can raise some eyebrows. As a result, Big Bend Brewing shares this message on its website to minimize any confusion and express its love for the region:
"The National Park Service would like for us to tell you that the Big Bend Brewing Company has no affiliation with the National Park Service. This is all true, but BBBC was founded to represent the entire Big Bend region, and we love and support our neighbor, Big Bend National Park. Seriously, when was the last time you've been? It's majestic, amazing, and it's the Texas of Texas. Get outside, find your park, and come visit!"