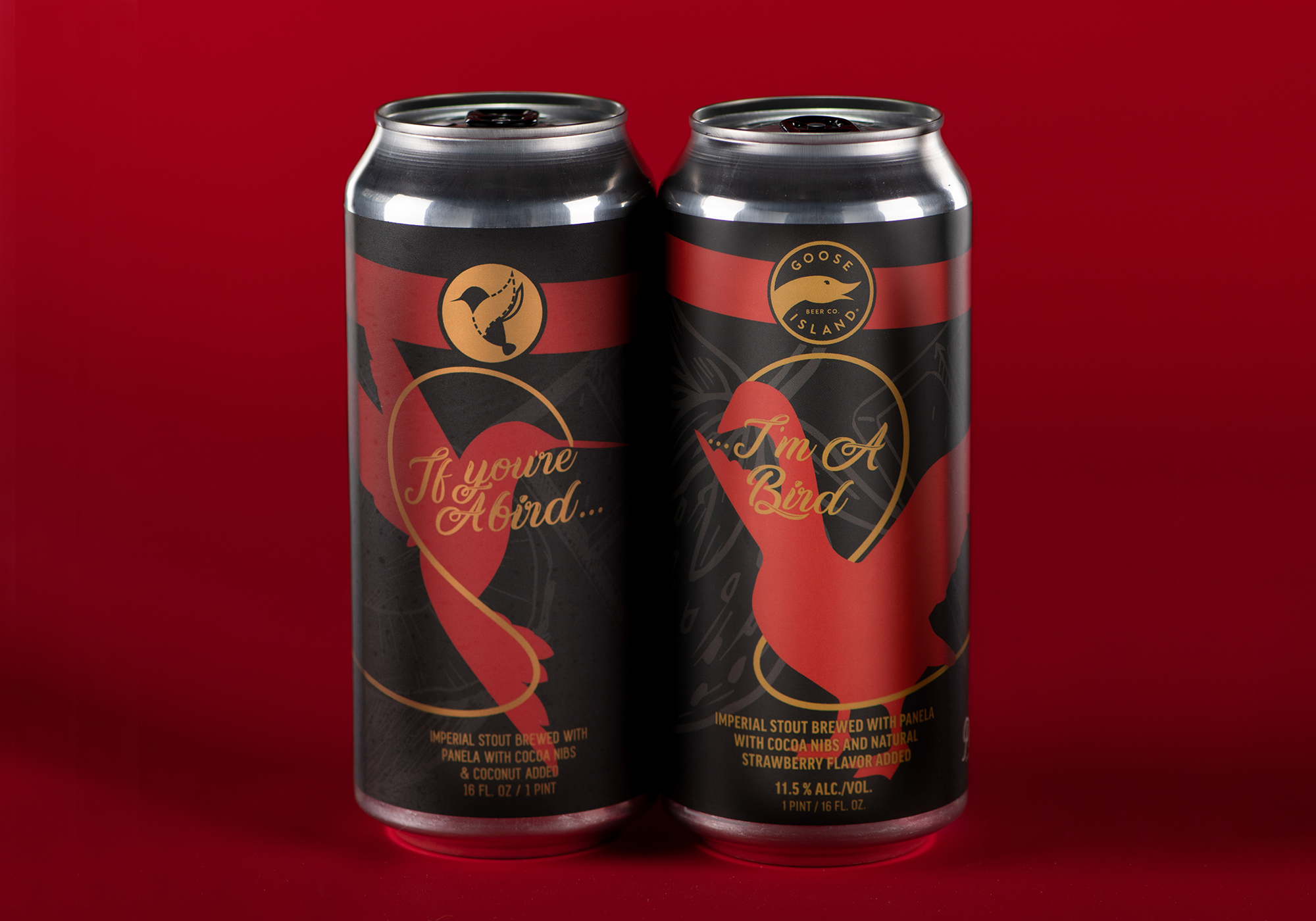 Keeping up with the latest players in the craft beer industry is hard work. It requires constant scrolling through social media platforms and cataloging all the comments of "ISO" and "NEED" posted below new beer releases. Like fire when given oxygen, up-and-coming breweries spread through Instagram at a rapid rate. Take your eyes off your phone for too long and you'll feel like you've missed the latest trend. (Though we've found that the best "hot" breweries tend to stick around, looking at you Tripping Animals.) So I wouldn't blame you if Phase Three Brewing slipped through the cracks. Though we'd recommend familiarizing yourself with this midwest gem.
Phase Three Brewing, based in the Chicago suburb of Lake Zurich, IL, quickly took the Windy City by storm. Phase Three hits all the checkpoints of an in vogue modern brewery. The team produces fruited sours, milkshake IPAs, and drool-worthy stouts packaged in cleanly designed bottles and cans. Their social media presence is stylish and informative, and they've developed a passionate fanbase. Plus, they happen to be genuinely nice people and manage to work in a few "boring" beers in their rotation (think lovely malt-forward black IPAs or clean pilsners). "Achieving balance within the brewery grounds us," Phase Three Head Brewer and Co-Owner Shaun Berns shares with us. But, Berns is just as quick to note that "We love to make beers that are a little out there, super flavorful, with lots of adjuncts and fruits."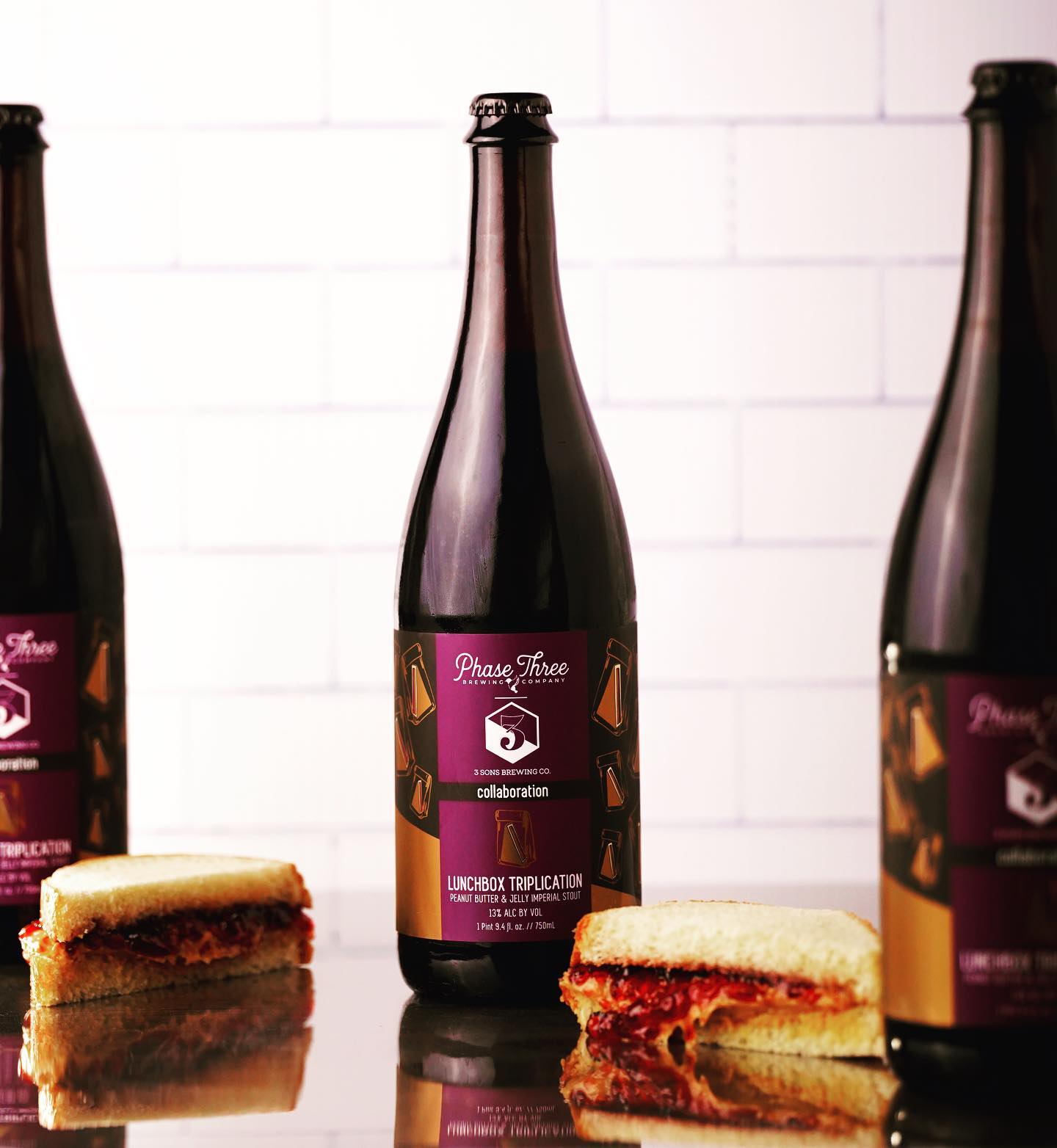 At this point, Goose Island is a household name. We won't rehash the brewery's history but Goose Island Beer Co. was among the leading craft breweries in the country and happened to be one of AB InBev's first and most notable acquisitions in the craft beer world. Goose Island continues to make some of the most sought after stouts in the country with their annual Bourbon County releases. Since the acquisition, the brewery has had its detractors but remains one of the key figures in the Chicago beer scene.
So who could imagine that this teeny Lake Zurich brewery would collaborate with the behemoth of Goose Island?
The Story Behind the Phase Three Brewing and Goose Island Collaboration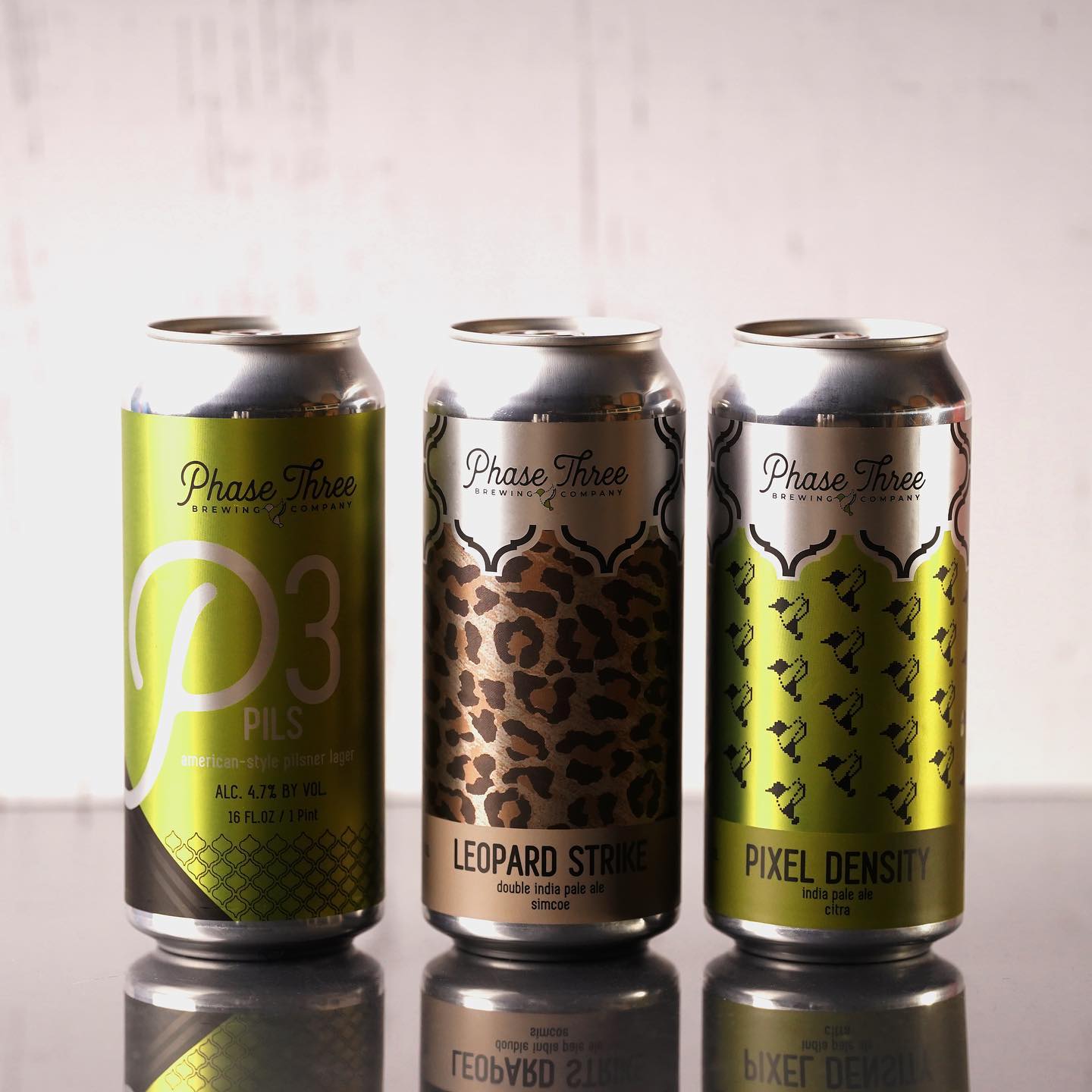 When I first heard through our colleagues at Oznr that Phase Three was teaming up with Goose Island, I was intrigued. Phase Three is one of the hottest breweries in craft beer. Why would they work with "the big guys?" I was even more surprised to learn this wasn't their first time working together.
"We go way back with the guys at Goose," Evan Morris, Co-Owner of Phase Three shared with us. "This is actually our second collab – we did a one-off hazy IPA on their pilot system when Phase Three first started."
In the craft beer industry, there's an assumed sense of collegiality and friendship. It's a nice talking point, but it doesn't necessarily mean that everyone in craft beer is best friends. Still, it seems like that togetherness extends to Goose Island Beer Co., at least in Chicago.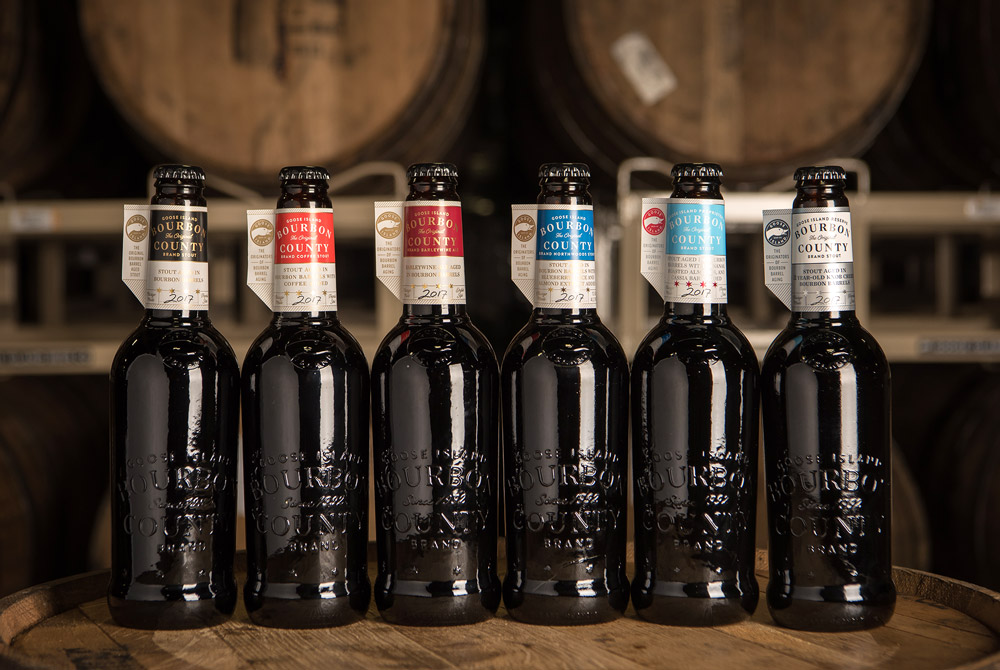 "Goose Island is quite an inspiration, their reputation speaks for itself," continues Morris. "We're hugely inspired by their legacy, their brewing, and their barrel-aging."
At various points in our conversation, Head Brewer Shaun Berns pointed to Goose Island and Bourbon County Stout as a touchpoint and an inspiration for his own preferences for barrel-aging.
But, Goose Island relished the chance to work with Phase Three just as much. Though the brewery is very well established, they're seeking opportunities to learn and to grow. And becoming quick friends with Phase Three was easy.
"If you're going to be in the Chicago beer scene, everyone is making friends with other breweries," shares Mike Smith, Goose Island's Senior Brand Manager. "We have the same production facility that we've had since 1996 and we made a decision, as a brewery, to open up that brewhouse and some projects like this. It's exciting because we're learning how to brew new ideas and continue to grow."
"What's always impressed me about [Goose Island]," Morris shares, "is the level of hospitality they've maintained, even as they've grown. We hit it off right away."
After working on that first hazy IPA collaboration, the teams at Phase Three and Goose Island decided to up the ante with a big, bold stout.
If You're A Bird…I'm A Bird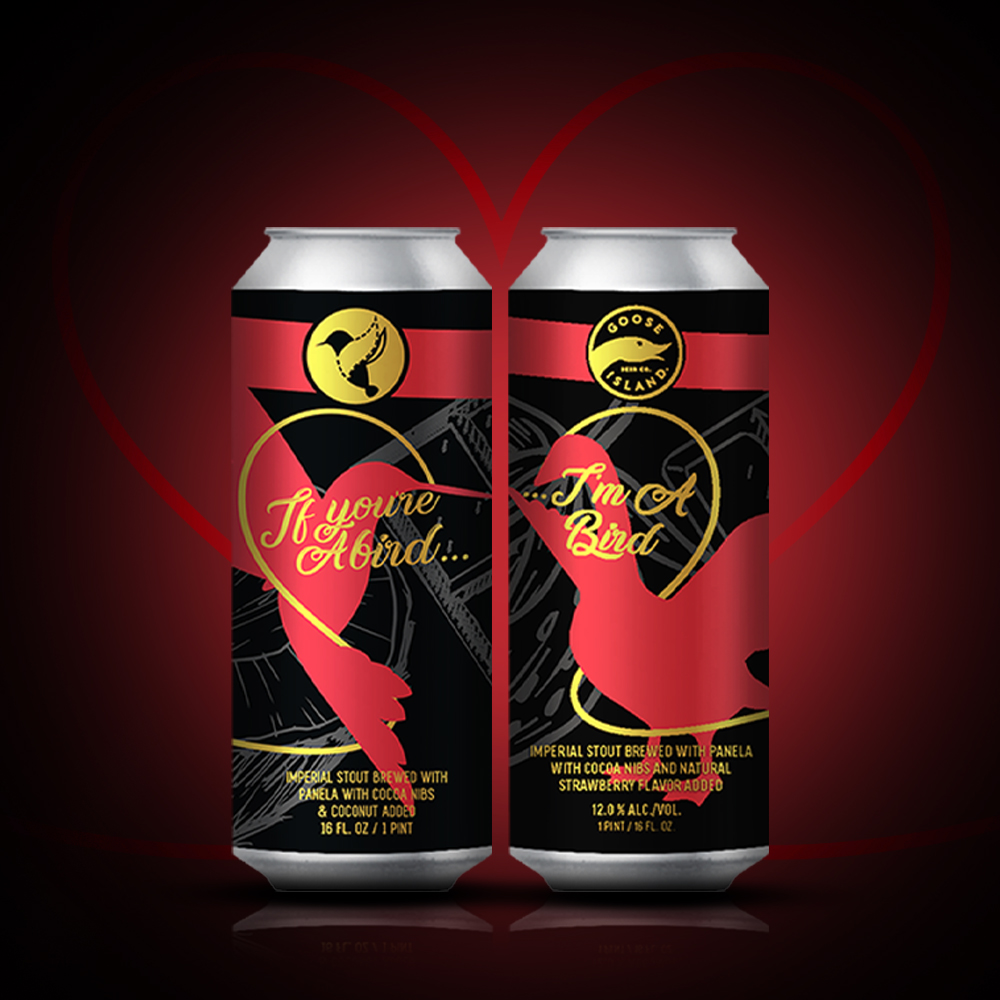 Pulling a line from seminal romantic drama The Notebook, Phase Three and Goose Island decided to cement their friendship with an imperial stout.
The two breweries decided to brew the same base beer, pulling its roots from Bourbon County stout. "It's a blend of the stout recipes I've been able to work on over the past couple of years," shares Berns. "We pushed the limits on their brewhouse, pushing the gravity higher than they usually go."
Then, Phase Three added cocoa nib and coconut to their version while Goose Island used cocoa nib and strawberry. The collaboration beers will be released in a 2-pack of 16 oz. cans from the respective breweries with some of the beer going into Willet bourbon barrels for a longer aging process. Berns recommended blending the two cans for a little chocolate and coconut-covered strawberry cuvée.
How Can You Get the Collab Beer?
The beer's release date has not been finalized though we do know that it'll be sold through the Oznr app at both locations, so we'd recommend downloading the app and keeping an eye on the release details. We'll update the article once the release details have been announced.
We asked Oznr for the insider scoop on making sure you can get your hands on the release. Here's what they shared:
Download the Oznr app for iOS or Android and create your account (or login with an existing account).
Select Chicago as you city and subscribe for notifications to Phase Three and Goose Island*. (*Subscribers will receive a push notification a few minutes prior to the on-sale.)
If prompted to allow notifications, opt-in.
Go to the Account tab and add your credit card in advance.
When the pre-sale goes live, consider using the Buy Now button for faster checkout.
The Bottom Line on the Phase Three x Goose Island Collaboration
Ultimately, this collaboration proved to be a learning experience for the two breweries. Goose Island got the chance to work with one of the hottest up-and-coming breweries in the country and Phase Three worked with one of the most established breweries in the world. Will there be detractors? Sure.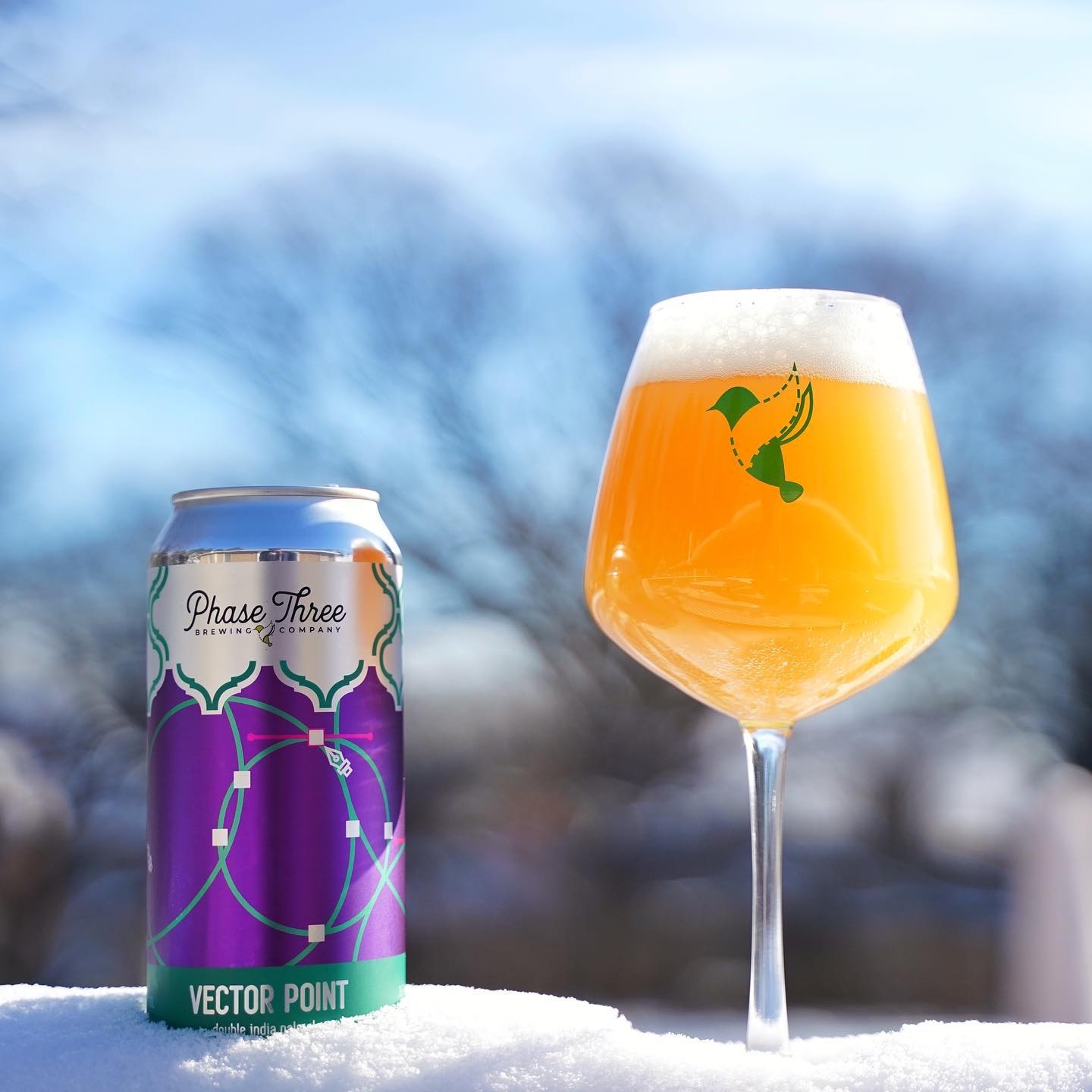 "We might catch some flack," remarked Smith. "But there's substance behind this collaboration."
While some collaborations in the beer world might seem like "cash-ins" or a photo-op, it became pretty clear that both breweries cared deeply about the project and appreciated the chance to work together.
"These two breweries have such a passion for the style we're doing," says Berns. "Working with Goose and being so inspired by them…that's the story."
Liked this article? Sign up for our newsletter to get the best craft beer writing on the web delivered straight to your inbox.