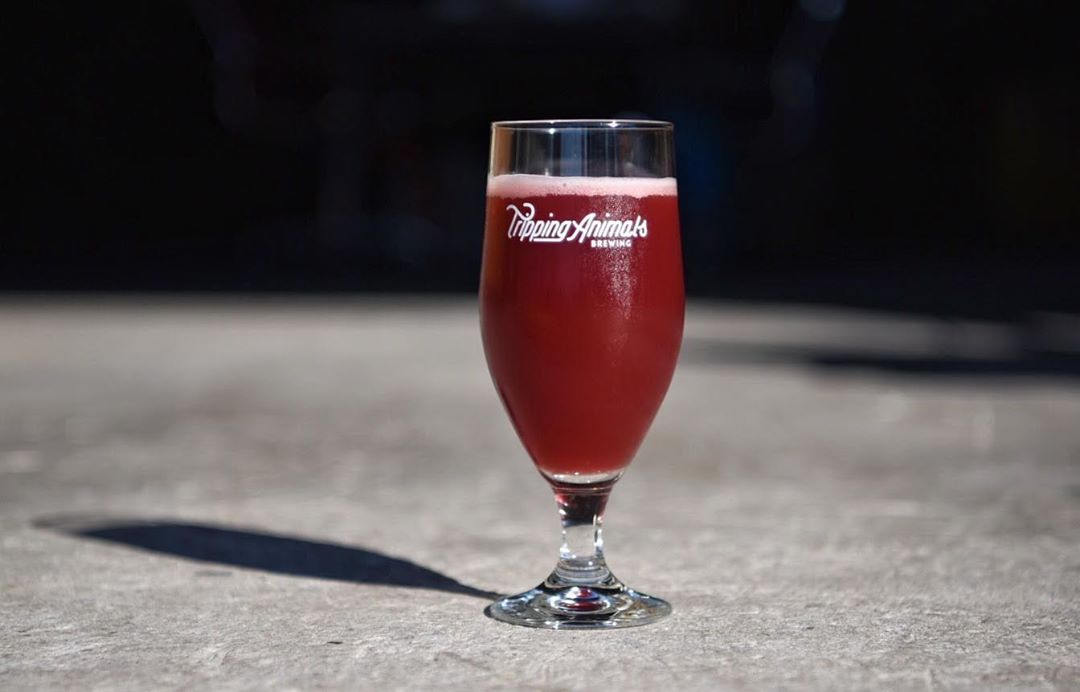 Photo courtesy of Tripping Animals Brewing Co.
Editor's Note:
Trippin Animals Brewing Co. is one of the featured breweries of FML Fest 2020, our virtual craft beer festival with Oozlefinch Beers & Blending. Learn more and get tickets here.
Take it from someone whose job description includes hanging out on social media: if you're interested in learning what breweries are considered "hot" or "hype," check Instagram. Not only will the hot breweries have a passionate following on their own page, but craft beer aficionados across the country will be seeking out said brewery's beer with comments of "ISO" ("in search of"). And once those fans have gotten ahold of that holy grail, you'll see plenty of photographic evidence. In some cases, the hype isn't merited or won't stick around for very long; they burn out in a bright but fleeting fire. However, on occasion, breweries will earn staying power, living up to the hype and maintaining a near-constant presence on Instagram. Tripping Animals Brewing Co. in Doral, Florida, is one such brewery that's more than earned its space on the 'gram.
What Is Tripping Animals Brewing Co.?
Tripping Animals, the Doral, Florida-based brewery, was founded in 2018 by Daniel Chocron, Ignacio Montenegro, Iker Elorriaga, and Juan Manuel Torres. Chocron, Montenegro, Torres, and Elorriaga are originally from Venezuela, a country not particularly well known for its brewing innovation. In spite of that, the friends developed a passion for brewing beer.
"In 2010 or 2011 we first started homebrewing in Caracas, while we were in college," shares Montenegro, who caught the craft beer bug on a trip to England. "We were coming from a country where craft beer wasn't a thing. We only had Venezuela macro lagers."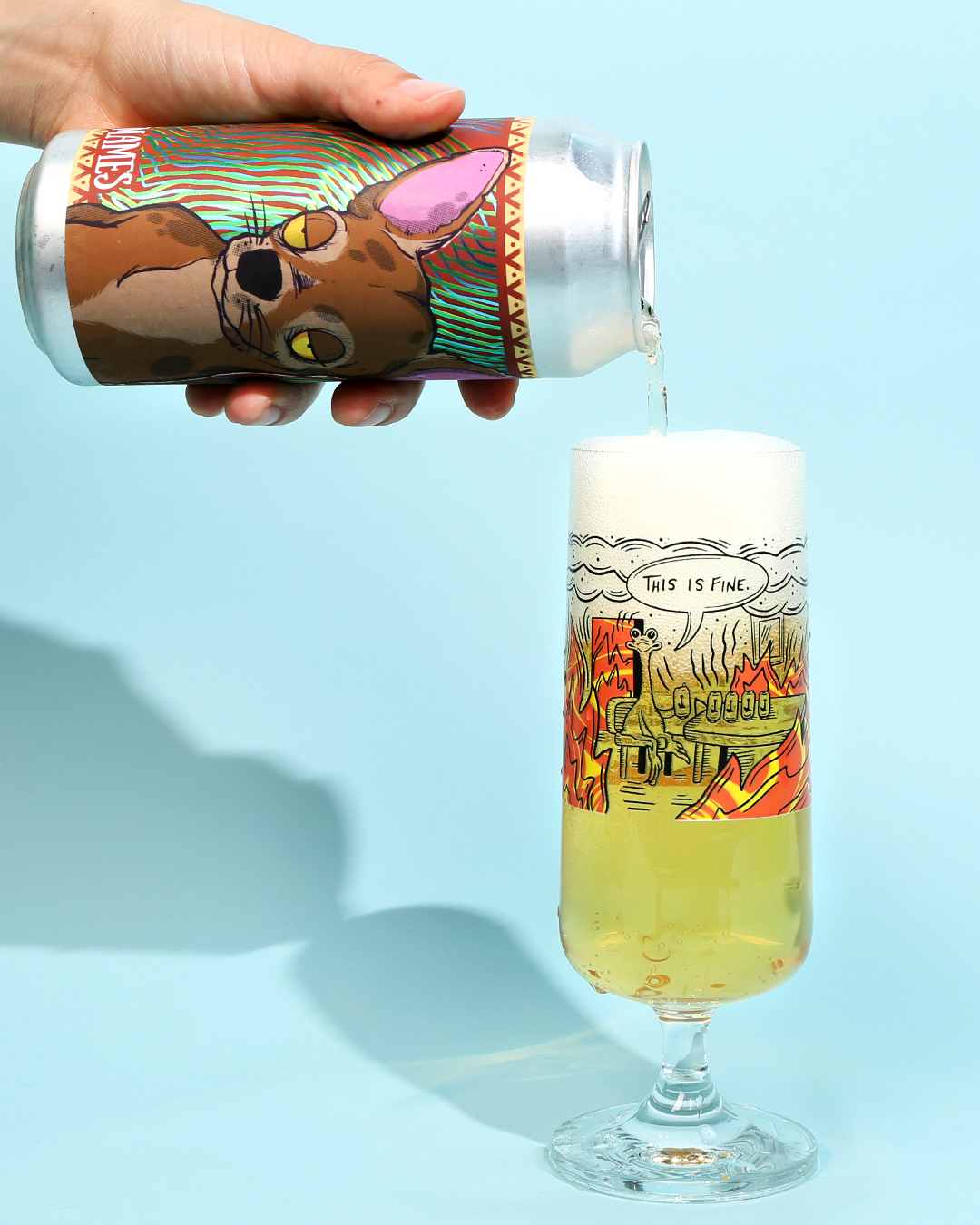 While brewing in their kitchens, Chocron, Montenegro, Torres, and Elorriaga realized they had a knack for making beer. Small-batch brew days turned into a full-scale operation as they improved recipes and ingredients with each brew.
"From there, it turned into house parties," Montenegro says. "We were brewing so much beer we didn't know what to do with it."
Eventually, Montenegro moved to St. Louis, Missouri for further schooling, where he landed a job at a local brewery. After learning the ropes, he connected with Chocron, Torres, and Elorriaga and decided to set down roots in Florida.
Why Did Tripping Animals Choose Doral, Florida?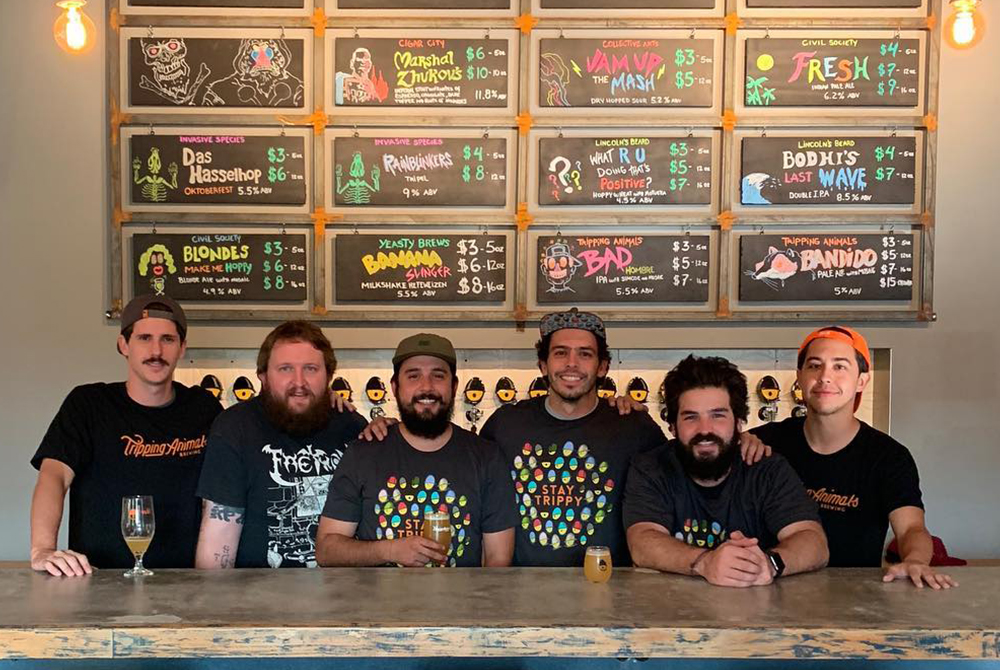 Florida's craft beer scene is at a turning point. For years, two breweries — Funky Buddha and Cigar City — represented beer in the state. But lately, breweries like J. Wakefield, Cycle, and Civil Society have defined Florida's craft beer community.
With an emphasis on hype and an understanding of what's popular, these breweries and others have earned national attention for hazy IPAs, robust stouts, and fruited sours.
And in the last few years, a new crop of breweries (Unseen Creatures, 3 Sons, Odd Breed, and Tripping Animals to name a few) have taken the lead and are arguably making some of the best beers in the country. Florida's beer is worth taking seriously.
We named Miami one of the best beer cities of 2019 and for good reason. Not only does the city boast a ridiculously talented lineup of craft breweries, but the culture supports these breweries. There are world-class beer events and bars and bottle shops carrying fantastic selections.
Plus, with a fervent culinary and cocktail scene, Miami is always seeking the next best thing in food and beverage. Montenegro knew this when choosing Doral, which is just outside of Miami. And it's only a short flight home.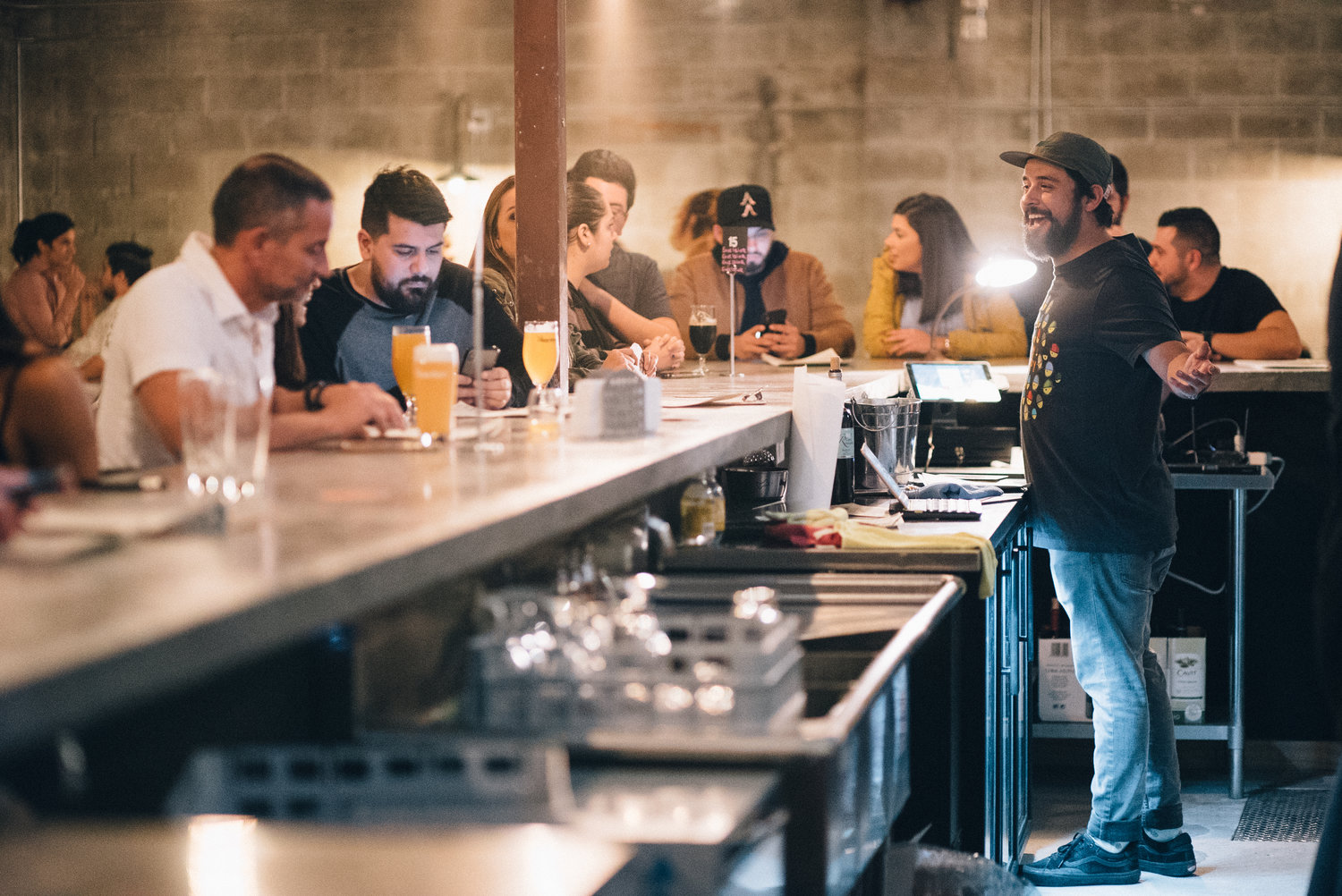 "Doral is basically little Venezuela," Montenegro says. "Venezuela didn't give us anything in craft beer, but we've been meeting more people in Venezuela who are interested in brewing. They usually need to source their ingredients from far away, which makes it harder, but there are people interested."
What Makes Tripping Animals Special?
On paper, Tripping Animals isn't so different from many of the other breweries pursuing in-vogue beer styles. And maybe they don't want to be that different. Tripping Animals is a skilled brewery making some of the country's best hazy IPAs and fruited sours, a particular specialty of the brewery. Montenegro cites Finback, Equilibrium, Other Half, and Tired Hands as significant influences.
But, as Montenegro explains, they're not content with the status quo. They're constantly learning and pushing themselves to try their hands at something new.
"Hops are our favorite plant in the world," he says with a laugh. But in the same sentence, he also says that he wants "to put more stout in the market."
Perhaps what best separates the Tripping Animals team is their sense of community. While most fans are quick to sing the praises of Tripping Animals' beer, they're just as likely to say how welcoming and kind Chocron, Torres, Montenegro, and Elorriaga are.
"Family and friendships are key," Montenegro says. "It inspires us to do better. We support each other. We want everybody to feel welcome."
The Bottom Line on Tripping Animals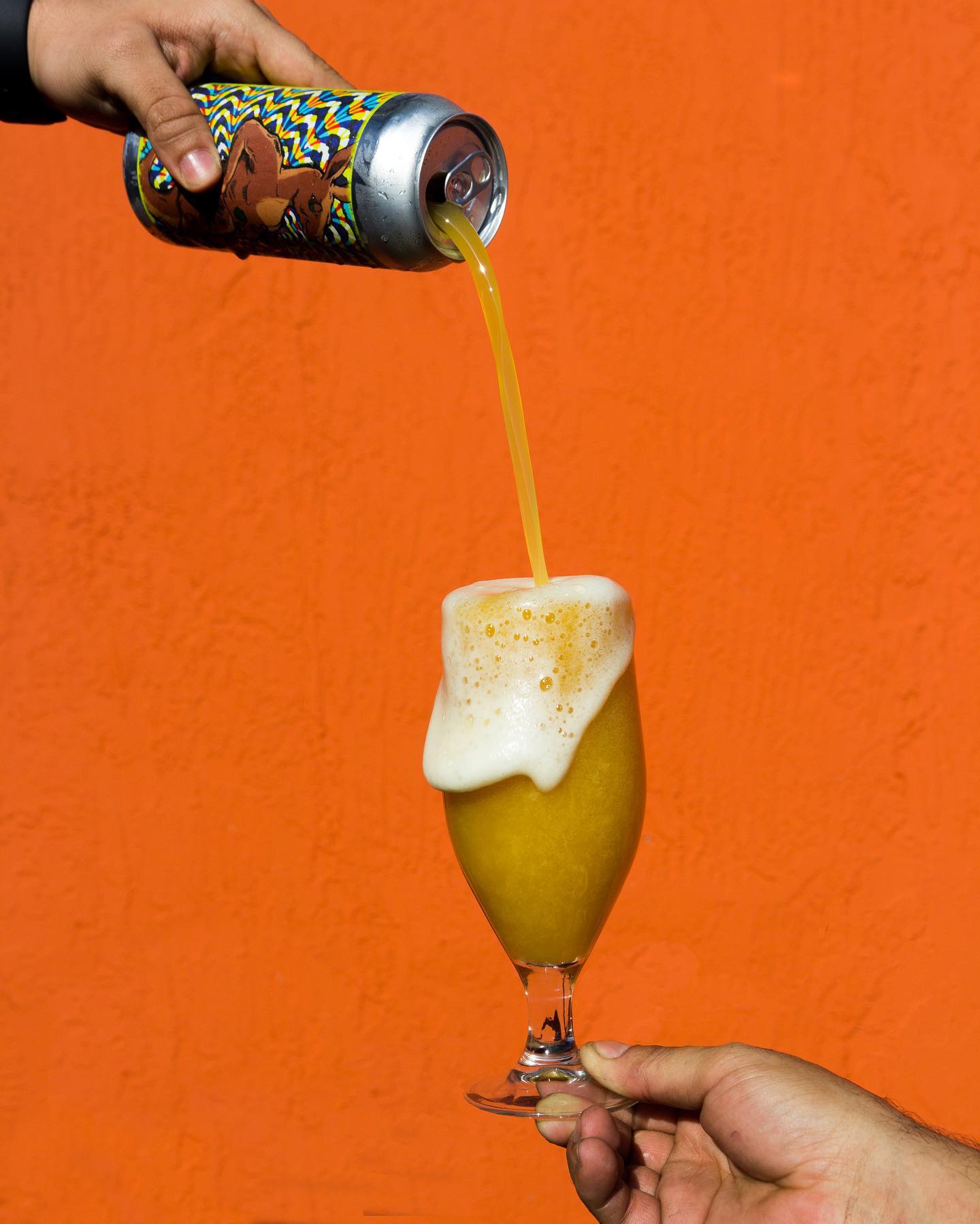 While the vibrant can designs of half-lidded animals, illustrated by Montenegro himself and in-house artist David Leon, may suggest otherwise, the brewery name doesn't refer (exclusively) to drugs. Sure, it's a bit tongue in cheek, but Montenegro says that the slang word "tripping" refers to "funky, fun, laid-back. Tripping means having a great time."
So while Montenegro, Chocron, Torres, and Elorriaga fuss over their beer, it's in the service of a good time. Long time craft beer drinkers that have resisted the latest styles may turn up their noses at thick, smoothie-like, bright red sour beers, but they're missing the point.
When I say Tripping Animals is the "hottest new brewery," I'm not talking about a passing trend or fleeting five minutes of fame. I mean the Venezuelan-born, Florida-based brewers are finally earning their due. And sure, they may brew very Instagrammable, "hype" beers, but that's not what makes Tripping Animals great. It's their ability to bring others into their fold.
"It's about fun," Montenegro says simply. "Everyone is welcome to join us and become part of the family."
Liked this article? Sign up for our newsletter to get the best craft beer writing on the web delivered straight to your inbox.