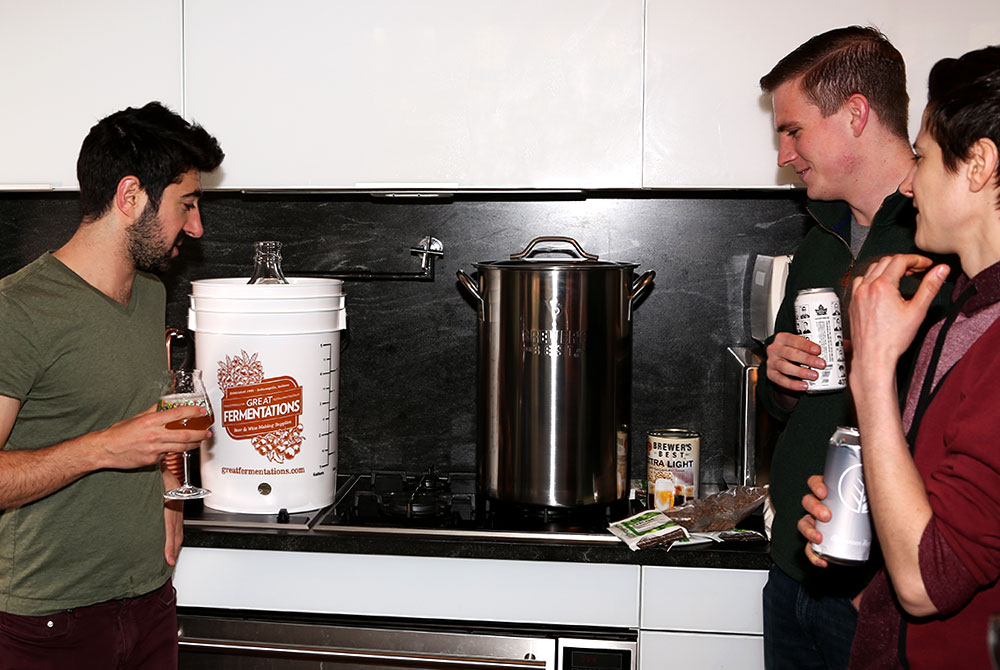 Photography courtesy of John A. Paradiso
Looking for More for the Holidays?
While we've already covered our favorite beer glasses and beer coolers of the year, let's get down to the nitty-gritty. How many of you are homebrewers yourselves or know someone who has a passion for keeping carboys in the closet or gear in the garage? We've even thrown a homebrewing party or two for our crew. Why? Because homebrewers are the lifeblood of the craft beer industry. Without them, we wouldn't have iconic breweries like Sierra Nevada, Firestone Walker, Boston Beer Co., Allagash, and so, so, so many more. So, let's show the homebrewer in your life (even if that's yourself) some love. Below, you'll find our top picks for the best homebrewing gifts of 2023.
Happy brewing!
Tilt™ Red Digital Hydrometer and Thermometer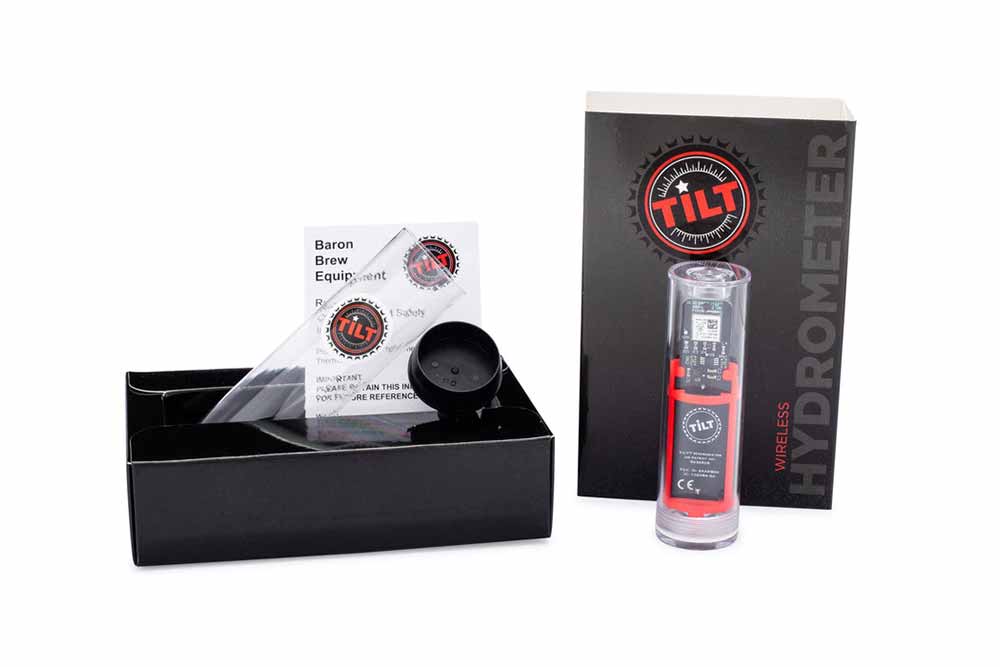 Part of knowing a homebrewer is getting to try out their home brews, which makes the exhausting experience of hearing about the ins, outs, ups, and downs of their mad beer science undertakings worthwhile.
But what if your homebrewing friend, spouse, or weird uncle doesn't have the right tools for measuring gravity? What if they muck up the numbers? What if you didn't have to ask these and other serious questions because you were wise enough to get them a Tilt hydrometer?
This little tool lets you check the specific gravity and temperature of your beer while it's fermenting. Even if you're making wine or kombucha or even mead, this'll come in mighty handy for landing on the proper ratios.
Tilt makes cutting-edge digital hydrometers and thermometers, meaning one of the coolest features of this tool is the capability to check your fermentation status on your iPhone/iPad or Android devices.
With precision measurements of specific gravity to within +/- 0.002 if brewing in the range of .990–1.120 and within +/- 1 degree Fahrenheit, this Tilt hydrometer and thermometer guarantees to keep your fermentation on track (or alert you if something goes awry!).
Pinter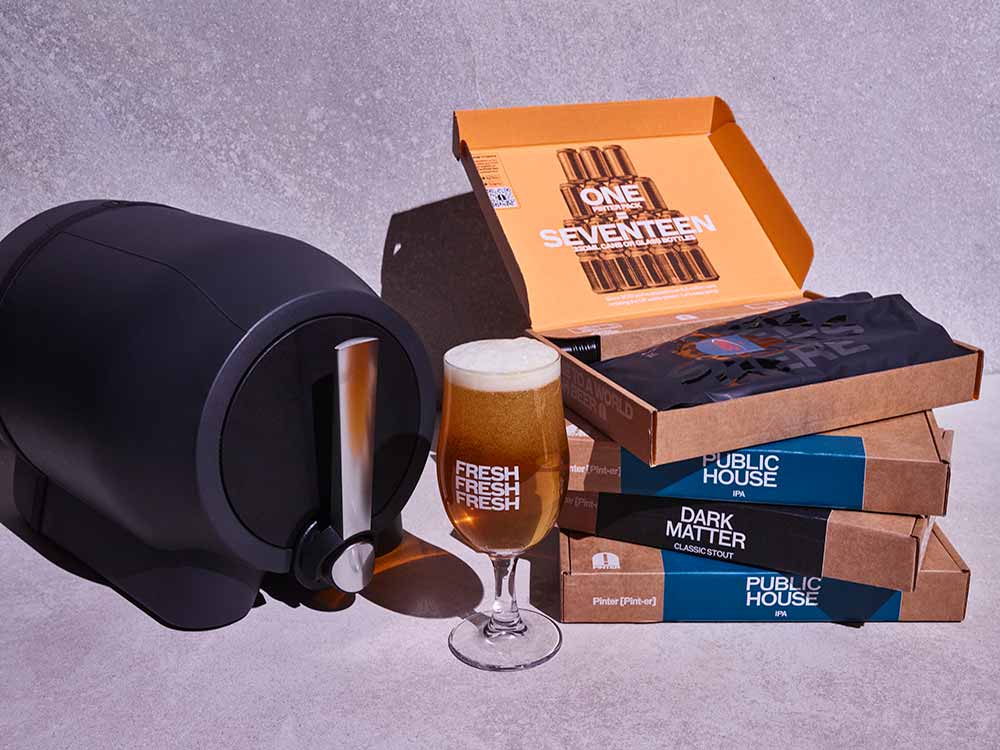 One of the newest options on the market (literally, Pinter just launched in the U.S. this past week!), Pinter earned recognition as the TIME magazine "Invention of the Year."
And now you can get this revolutionary homebrewing machine here in the States.
Precision-engineered technology combined with fermentation, conditioning, and tapping, Pinter lets you make beer at home all in one cost-effective machine.
"We are thrilled to be bringing Pinter and our fresh brewing philosophy to the U.S., the biggest home brewing market in the world," Ralph Broadbent, Founder and CEO, said in a press release. "Nothing tastes better than beer you've brewed yourself, and Pinter delivers both maximum flavor and maximum freshness. With the high cost of living, we feel now is a particularly good time to launch in the U.S, as drinkers look to save money. Pinter is also a win-win for the environment. Not only does it save cans from landfill, but it also creates less waste at home."
Homebrewers can make up to twelve pints in just seven days.😱
All you need to do is add the brewing ingredients you want to Pinter, refrigerate for conditioning, and bingo, presto, about a week later, you have award-winning, fresh beer that you can tap literally right from the keg with the Active Pour Tap.
"When it comes to beer, fresh is best," said Broadbent. "Freshness is fundamental to beer's flavor, but over 75% of people are unaware of that fact. Drinking with the Pinter delivers beer at the optimum point for drinking; right after it has finished conditioning is when it is at its freshest and the flavor is at its peak. This is beer as fresh as it can possibly be."
Current recipes, called Fresh Presses, you can choose from include: Lager, Session IPA, Double IPA, West Coast IPA, Stout, Hefeweizen, and Cloudy Apple Cider.
For Black Friday, Pinter is offering one of these Fresh Presses (a $30 value) for free with any Pinter machine purchased. Just use code: BLACKFRIDAY at checkout.
If you want to make and serve the freshest beer possible at home, now is the time to get your Pinter, whether it's for a friend…or just for you. We won't tell!
PLAATO Keg Smart Keg Monitor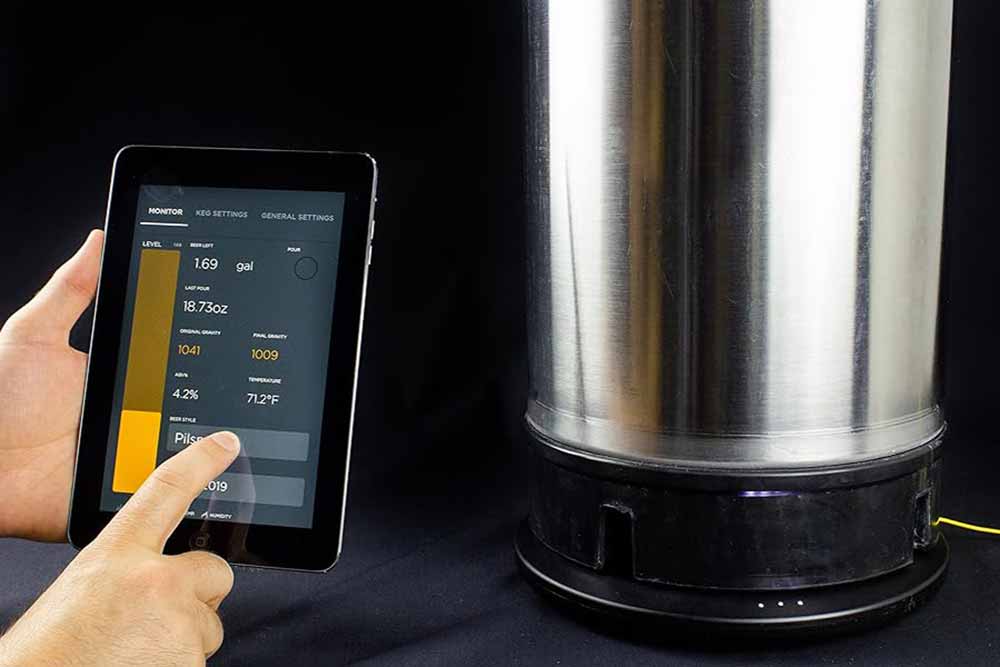 Sure, a homebrewer loves making beer. But what would be the point if that ale or lager just sat around without anyone drinking it? If you're kegging your home brew, you'll want to consider buying this PLAATO Keg Smart Keg Monitor.
The all-in-one system keeps track of how much beer you have left in the keg, the temperature of your beer, if any leaks exist, and when you're close to empty.
Connecting to your phone, the PLAATO Keg Smart Keg Monitor will send you push notifications and let you track everything, no matter where you are.
This handy little tool lets you rest easy, knowing you can keep track of your kegs from anywhere.
Apera Instruments PH20 Waterproof pH Tester Kit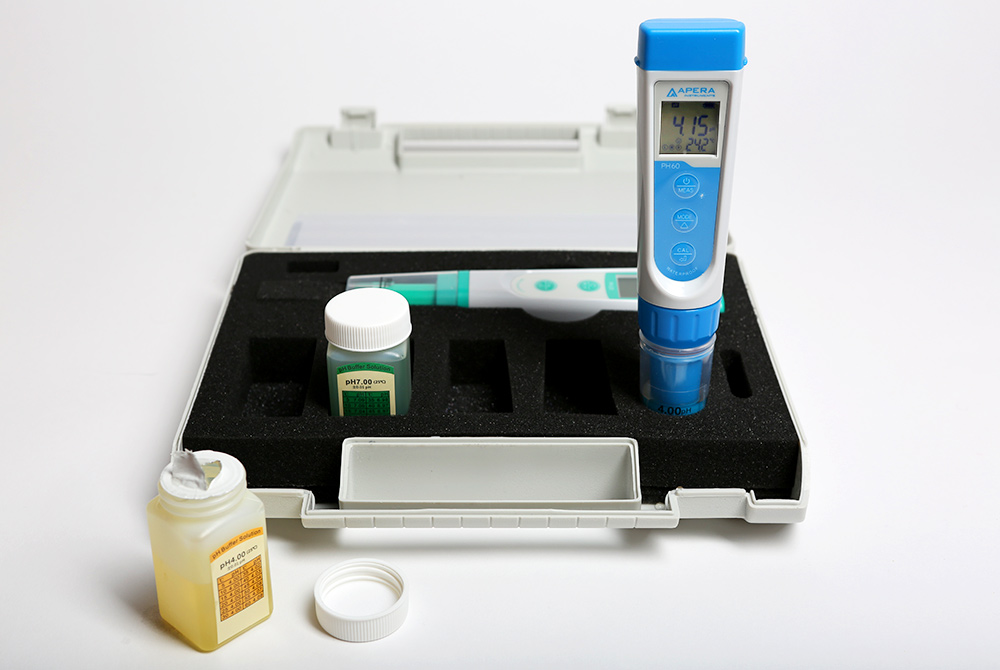 If you take your homebrewing hobby seriously, you know that testing your pH is essential. It's time to step up your homebrewing game with a pH meter. Tapping into twenty-nine years of expertise, Apera Instruments makes some of the most reliable pH products on the market. The PH20 has everything you need, including the ultra-accurate PH60 meter, pH 4 and pH 7 calibration solutions, two calibration bottles, and a storage solution.
BrewSSSiphon® Basic Kit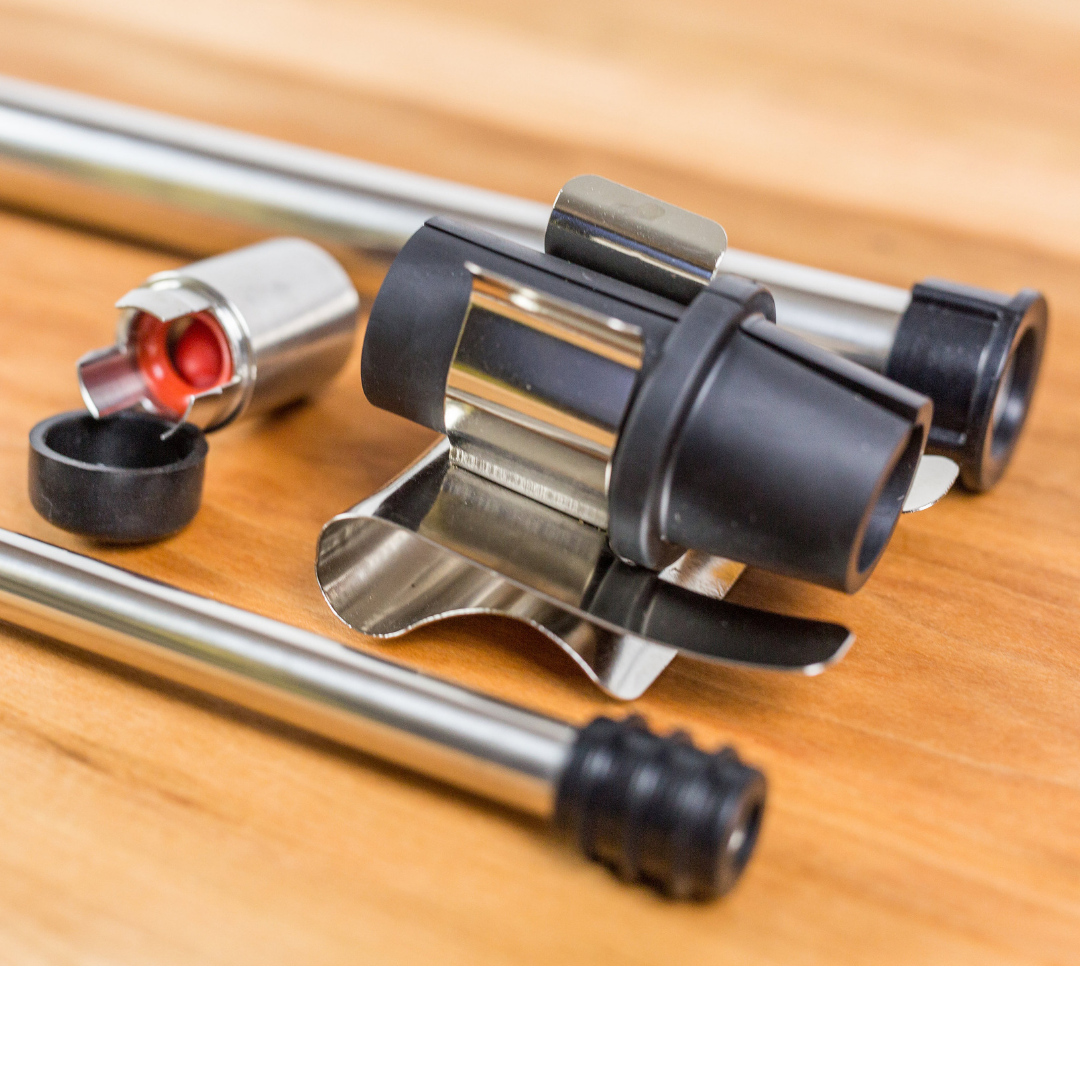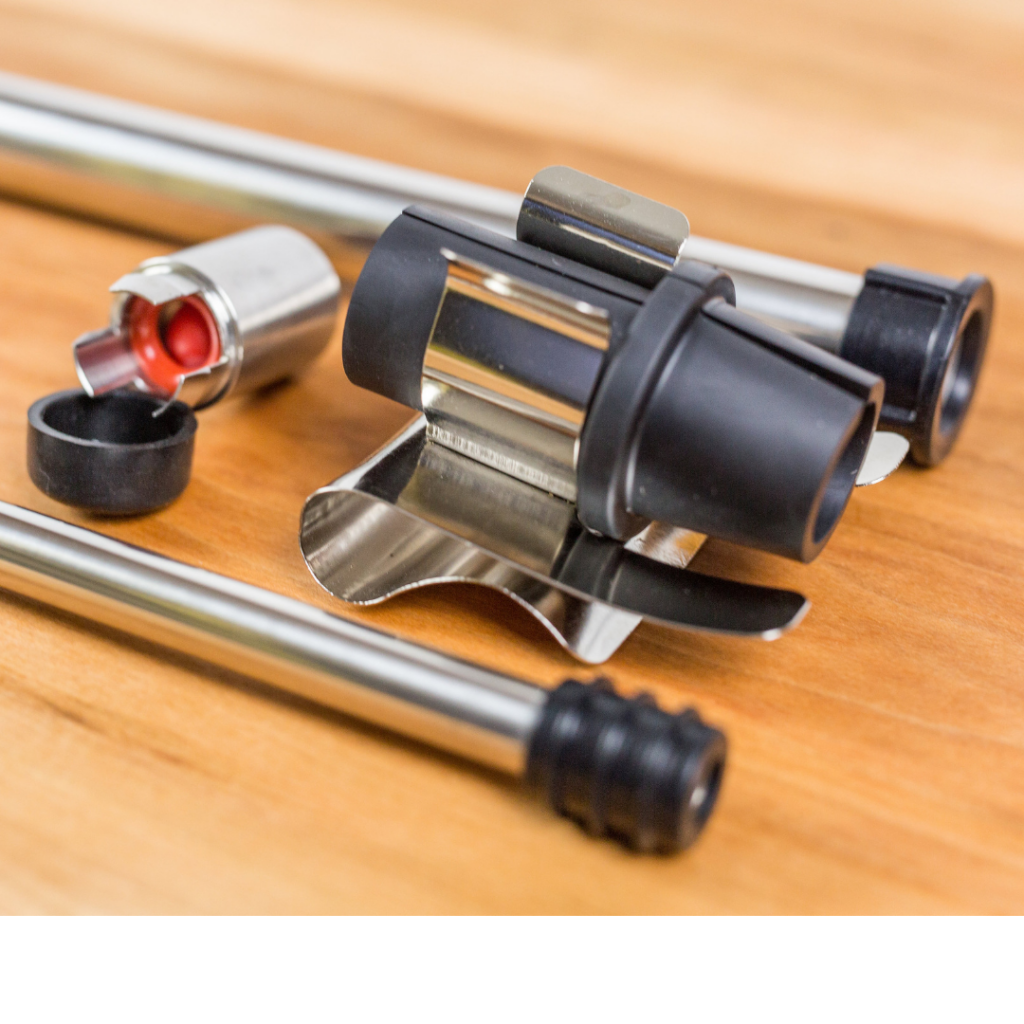 Auto siphoning is a game-changer for homebrewers, quickly allowing them to transfer the wort to a keg with just a quick pump. But does your homebrewer break a lot of racking canes? Or need two siphon starters to switch between clean and sour beers?
BrewSSSiphon has a handy solution. Touted as the last transfer tool you'll ever need, the BrewSSSiphon Basic Kit includes high-quality, long-lasting auto-siphoning equipment.
Made out of 304 stainless and high-temperature Silicone, the BrewSSSiphon is some seriously well-crafted equipment that also easily comes apart to clean and sanitize.
This is a small but sneakily functional homebrewing gift.
FastWasher24 Bottle Washer
Sure, we all love brewing and drinking, but we also know that ninety percent of good homebrewing relies on constant cleaning and sanitation.
It's certainly not the fun part of the job, but it's essential.
Luckily, tools out there make this step easier.
For instance, the FastWasher24 Bottle Washer, which gives a hands-free option to clean and sanitize twenty-four bottles at a time. Just load them up on the brewer-designed rack, turn on the washer, and that's it!
Make your homebrewer's life a little easier—no more scrubbing and drying by hand.
Instead, they can sit back, crack a beer, and let the washer do the work for them.
Anpro Brix Refractometer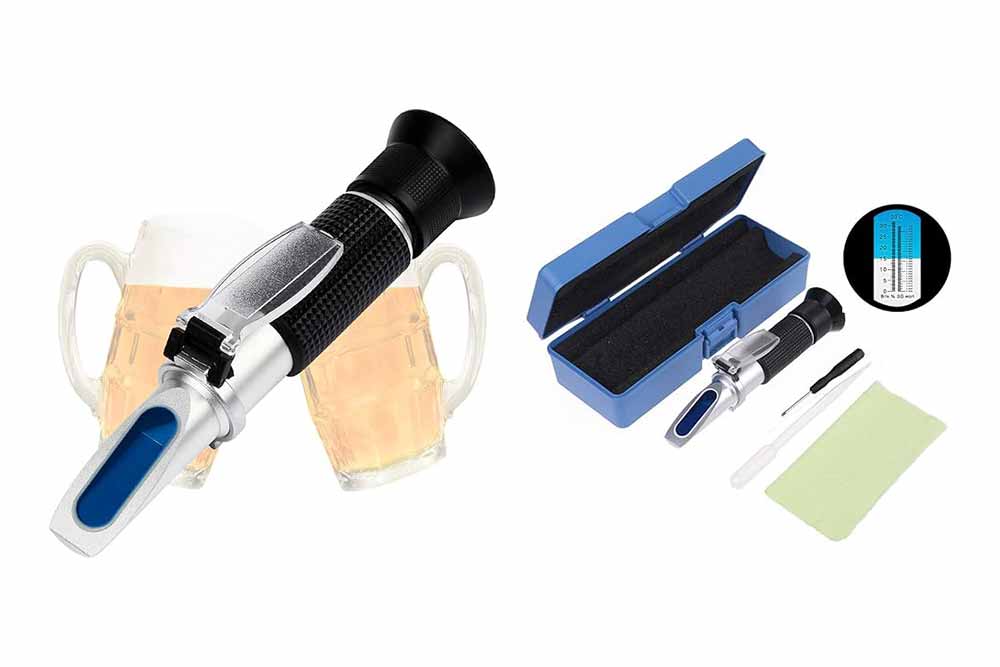 Designed to measure the sugar content and specific gravity in a home brew, the Anpro Brix Refractometer provides an uber-accurate reading (+/-0.2%) right at anyone's fingertips.
Seriously, it only takes two to three drops of wort to get a reading in seconds.
Easy to use, fast, and accurate, the Anpro Brix Refractometer gives homebrewers an excellent tool trifecta. Get readings, adjust accordingly, and keep on brewing.
BrewBuilt™ X2 Uni Conical Fermenters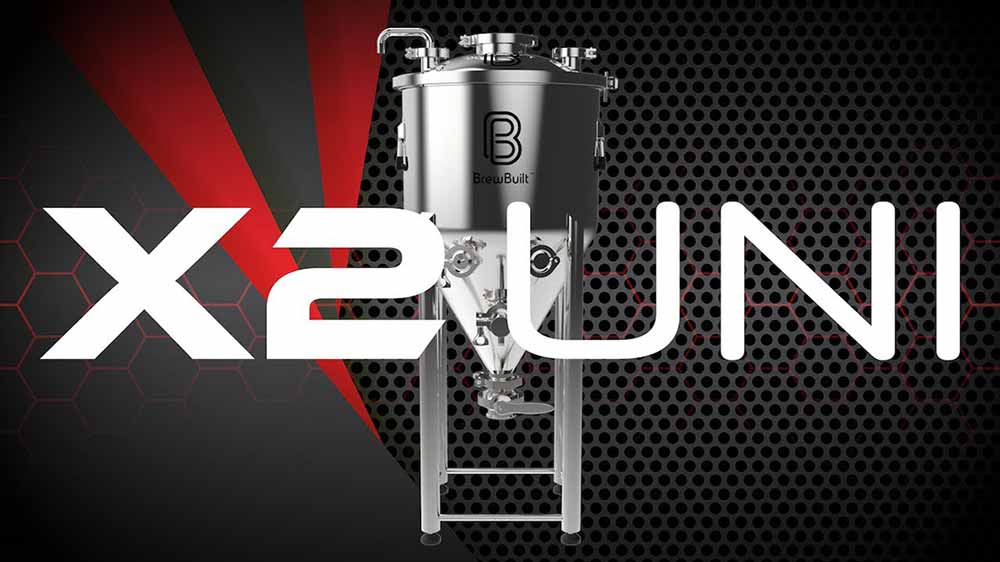 Ferment with finesse, flair, freedom, and a solid foundation. BrewBuilt analyzed hours of research and development, surveying what worked and didn't with other conical fermenters on the market to build the X2.
The goal? To create the highest-quality conical fermenter to improve fermentation and help make the best beer possible.
For instance, they added an extra large dump valve to account for dry hopping, ensuring this conical won't clog with additional hop matter. After hearing common complaints from homebrewers that three-legged conical fermenters often tipped over, BrewBuilt added four legs to this one.
Other features include a downward-facing Blowoff U Barb that's easier to disassemble and clean, volume markers on the inside in gallons and liters, and a stainless steel lid clamp, plus more.
Plus, the beautiful mirror-polish finish makes this fermenter actually look pretty cool. Not that you need something aesthetically pleasing on the outside, but it also doesn't hurt to give your homebrewing a fashionable upgrade.
American C's Hops Sampler Pack
You can't brew without hops. Well, actually, you can—it's called a gruit, but very few people do so nowadays.
And while we know there are some pretty sexy hops out there now—many from the Southern Hemisphere, such as Nectaron, Superdelic™, and Nelson Sauvin, etc.—you can never go wrong with a classic.
Five classics, that is.
For many homebrewers, brewing starts with the five C hops—Cascade, Centennial, Columbus, Chinook, and Citra.
Sporting plenty of bright, tantalizing citrus and dank pine notes, these five hops became the backbone of American craft beer for a reason.
There is a reason why you find many of them (often in combination) in some of the country's most popular styles—American and West Coast IPAs.
Give that hophead homebrewer in your life the gift of hoppiness.
In this American C's Hop Sampler Pack, you'll get 3oz packets of Cascade, Centennial, Chinook, and Columbus, and a 4oz pack of Citra.
Phantasm or Thiolized Yeast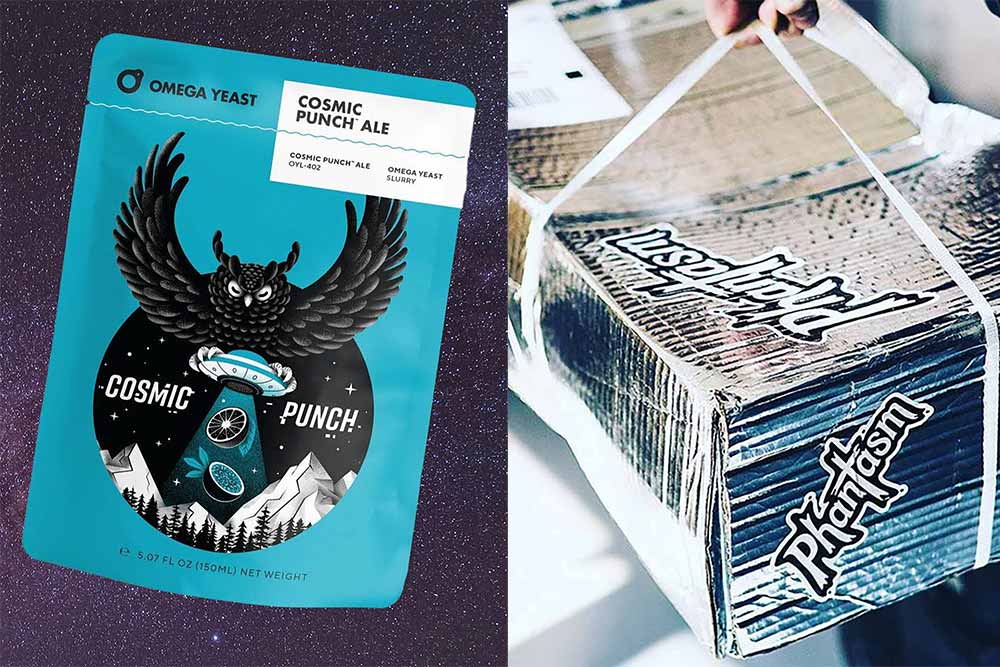 While the C hops above may be a little old-school, Phantasm and thiolized yeast are indeed new school.
A powder derived from freeze-dried Marlborough Sauvignon Blanc grapes from New Zealand, Phantasm, when used correctly, can power up your hazy or hoppy beers, giving them even more juice.
Similarly, thiolized yeast, when used in tandem with different brewing techniques, can unlock the thiols in your beer—those organic sulfur compounds that release highly sought-after aromas.
If your homebrewer wants to amplify their beers, taking their skills to the next level, Phantasm or thiolized yeast could make a tremendous homebrewing gift.
Buy Phantasm: Starting at $4.49
Buy Omega Yeast Cosmic Punch®: $13.99
Northern Brewer Stainless Counterflow Wort Chiller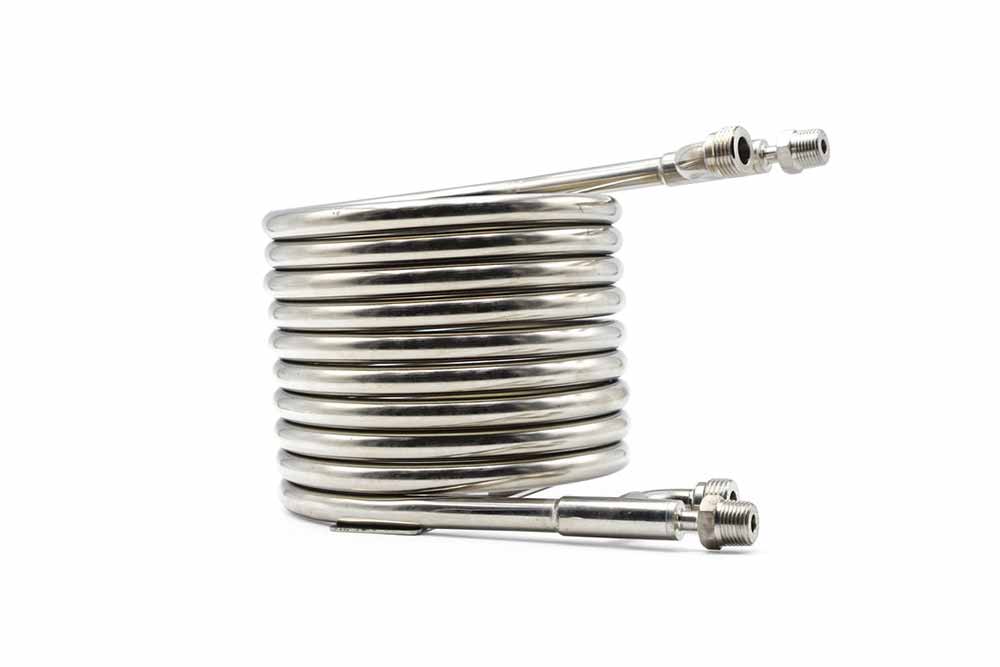 Designed to cool wort efficiently, this wort chiller does all the work, ensuring a homebrewer never needs to stir or agitate.
Constructed to eighteen feet, Northern Brewer's Counterflow wort chiller brings down the temperature of the liquid quickly. And the durable 304-grade stainless steel hopefully means this will be the last wort chiller you'll need to buy.
Northern Brewer says this tool will "chill your wort like the professionals do!"