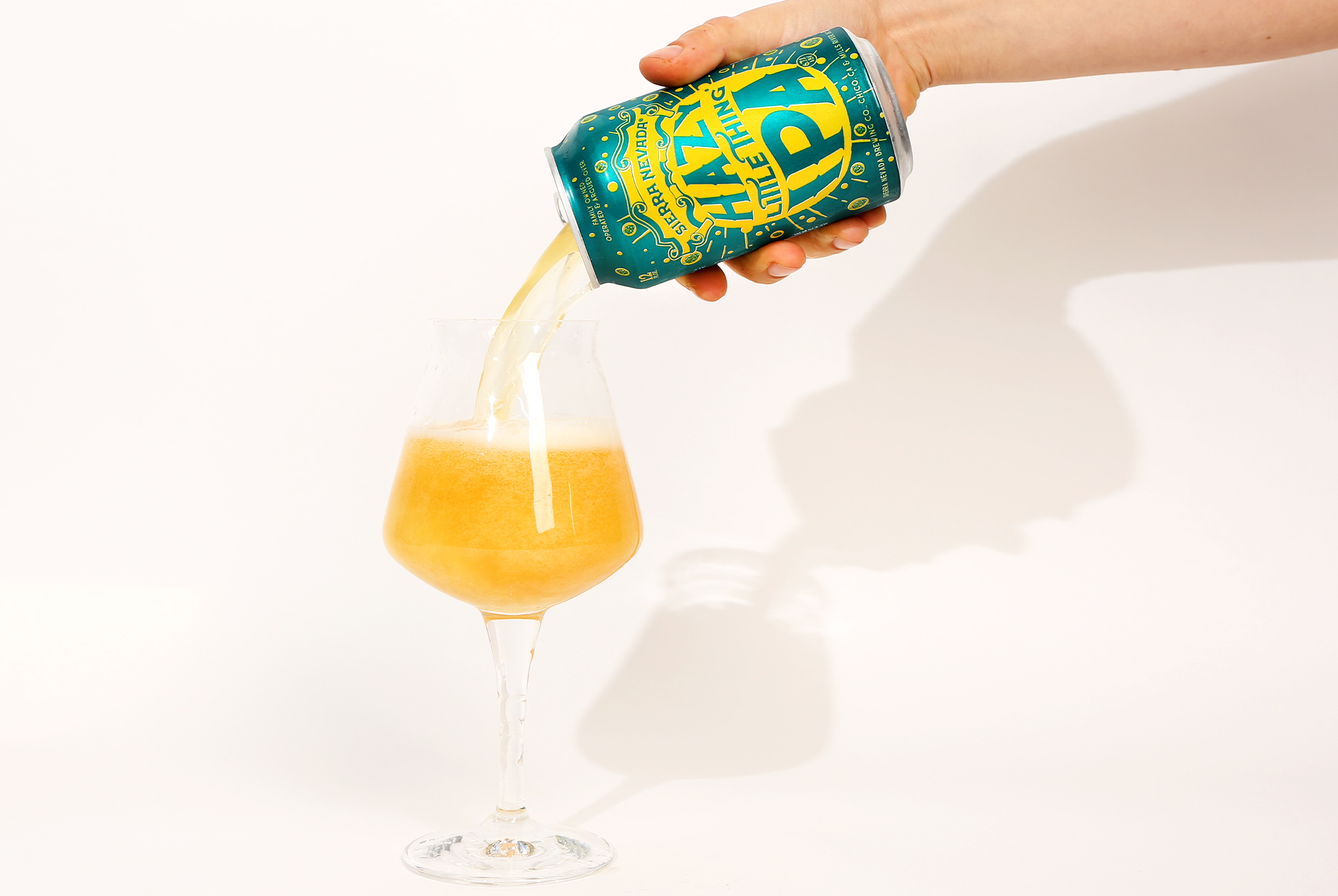 Photography by John A. Paradiso
Editor's Note:
This article is part of a series of reviews on readily available hazy IPAs from some of the biggest craft breweries in the country.
Most craft breweries dabbling in the New England IPA release their hazy, hoppy brews directly from their taproom. Meaning, if you want to get your hands on some of the top-rated hazy IPAs, you'll likely need to travel to the brewery, wait on line, and consume them as quickly as possible. But that's not the case with Hazy Little Thing from Sierra Nevada Brewing Co. in California.
Traditionally, most hyper-local IPAs aren't considered "shelf-stable"; i.e., those juicy, mimosa-like fruit flavors will fade as the sixteen-ounce cans sit on a shelf. However, as bigger, more established breweries try their hands at hazy IPAs and ship them across the country to *gasp* sit on bottle shop shelves, they've figured out ways to make the haze last longer. Such is the beauty of Sierra Nevada Hazy Little Thing.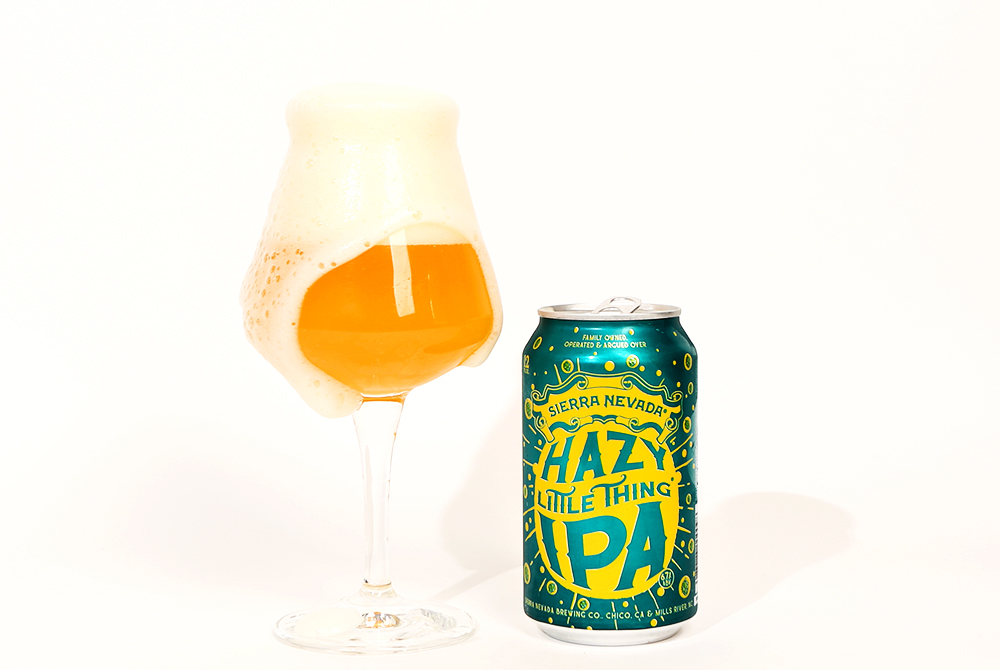 Hazy Little Thing at a glance:
Hazy Little Thing is a 6.7% New England IPA brewed by Sierra Nevada Brewing Co. based in Chico, CA.
The beer is brewed with Two-row Pale, Munich, Oats, and Wheat and hopped with Citra, Magnum, Simcoe, Comet, Mosaic, and El Dorado hops. It's fermented with ale yeast.
Hazy Little Thing was first released in January of 2018 and is a year-round release available throughout Sierra Nevada's distribution footprint in 12 oz. cans as well as on draft.
The Story Behind Sierra Nevada Hazy Little Thing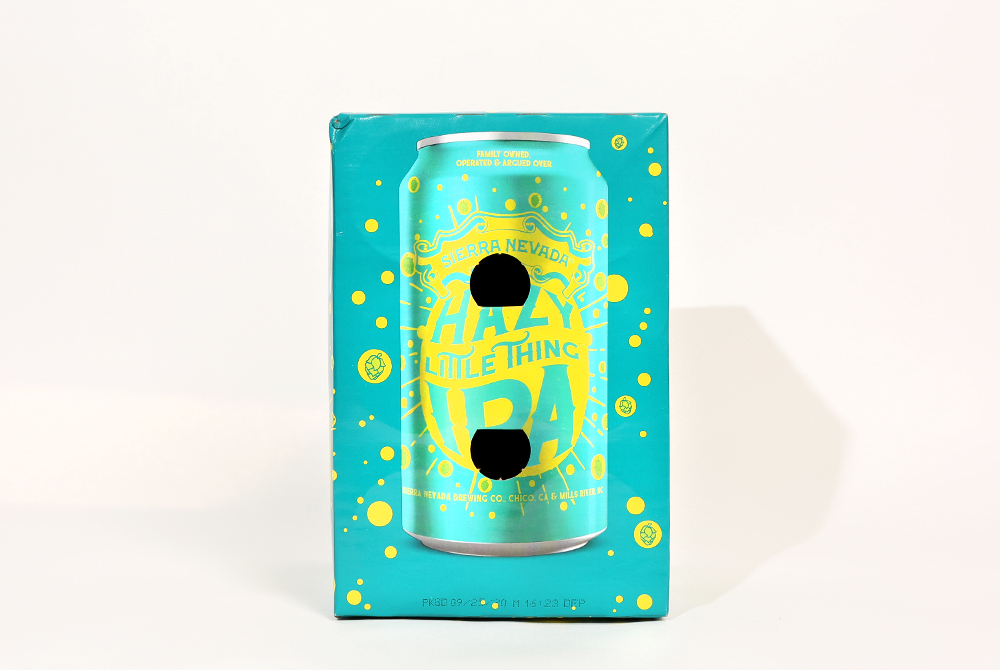 Most craft brewers have a desert island beer. Maybe it was the first beer that introduced them to the world of craft. Maybe it's simply a beer they could drink all night long. Ask enough brewers and you'll likely find a common thread: Sierra Nevada Pale Ale.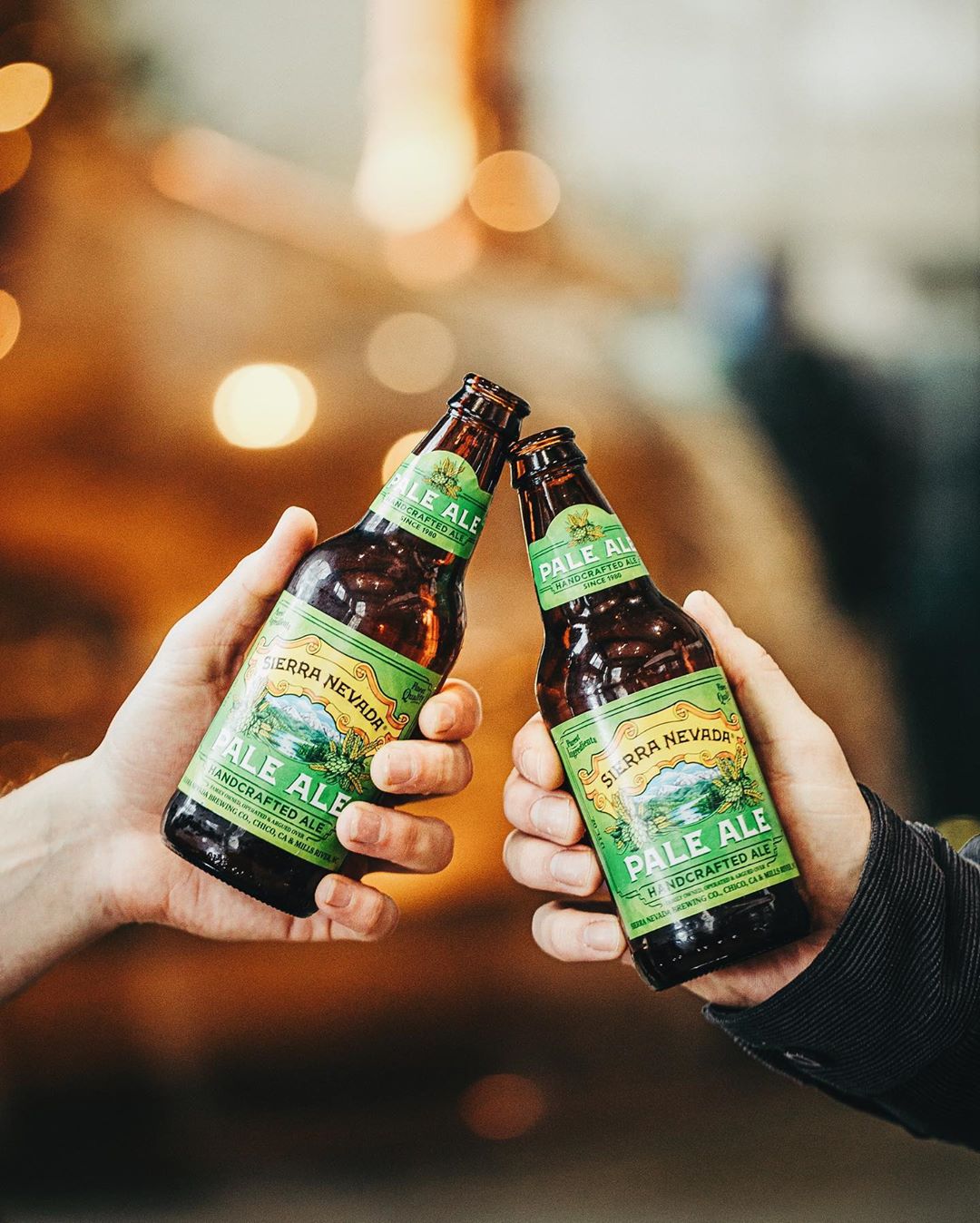 The simply titled Pale Ale from Chico, California's Sierra Nevada Brewing Co. is a genre-defining, standard-setting beer. Few breweries can rest their laurels on a single beer. But if founder Ken Grossman never brewed another beer after Pale Ale, no one would blame him.
But, with hazy IPAs sweeping the nation, the brewery known for its dank and piney West Coast pale ale decided to try its hand at a New England IPA: Hazy Little Thing.
What Hazy Little Thing tastes like:
Hazy Little Thing pours a beautiful mandarin orange color with a lovely bone-white foam head. It has enough haze to qualify as a New England IPA but you'll still catch some light passing through that turbid beer.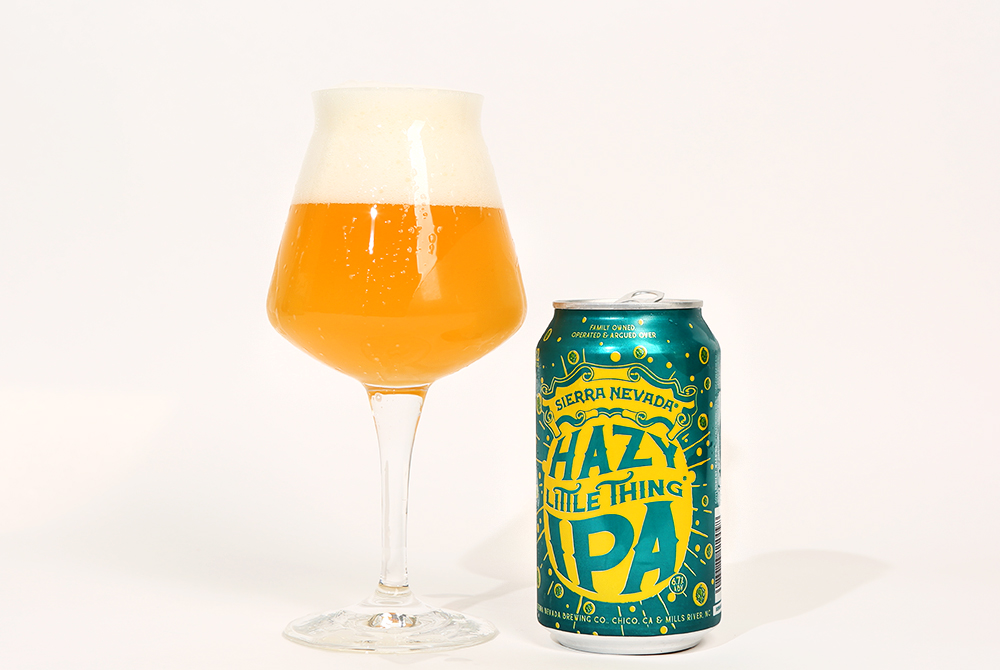 The aroma is a blend of tropical fruits and some whiffs of bitter pine trees. It reminds you that this is indeed a Sierra Nevada product. The flavor is very light with some herbal tea, white peach, orange juice notes. There's still a good amount of bitterness, which is perfectly fine, but perhaps gives pause to those who prefer hazy IPAs on the sweeter side. I'd describe the mouthfeel as "simple" with a touch of velvet but ultimately maybe even a little thin. Still, there's a really pleasant citrus tea note that lingers for a bit.
The Bottom Line
Hazy Little Thing felt like one of the first nationally distributed hazy IPAs to earn critical acclaim. I certainly noticed some New England IPA skeptics give Hazy Little Thing high praise. And I believe that's who will find the most joy in this beer.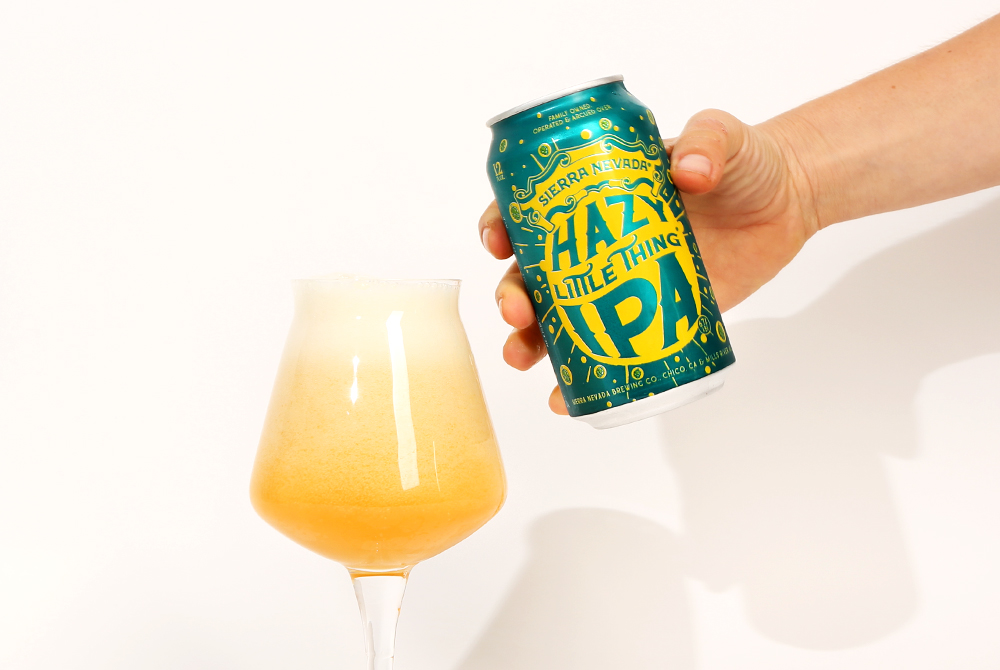 On Untappd Hazy Little Thing sports a 3.79/5 and an 89/100 on Beer Advocate. While most locally brewed hazy IPAs might land higher on some of these review sites, Hazy Little Thing will likely convert more folks than it will impress fans of the style.
Those who love big, burly, explosive New England IPAs might balk at this relatively restrained offering. But, if you find most hazy offerings to be overwhelming–or you need an easily accessible option–this is likely the beer for you.
Buy Now: Sierra Nevada Hazy Little Thing 6-Pack
Unless otherwise noted, all of the products featured on Hop Culture are independently chosen by our editorial team. However, Hop Culture may earn a commission from purchases made through affiliate links on the site.
Liked this article? Sign up for our newsletter to get the best craft beer writing on the web delivered straight to your inbox.