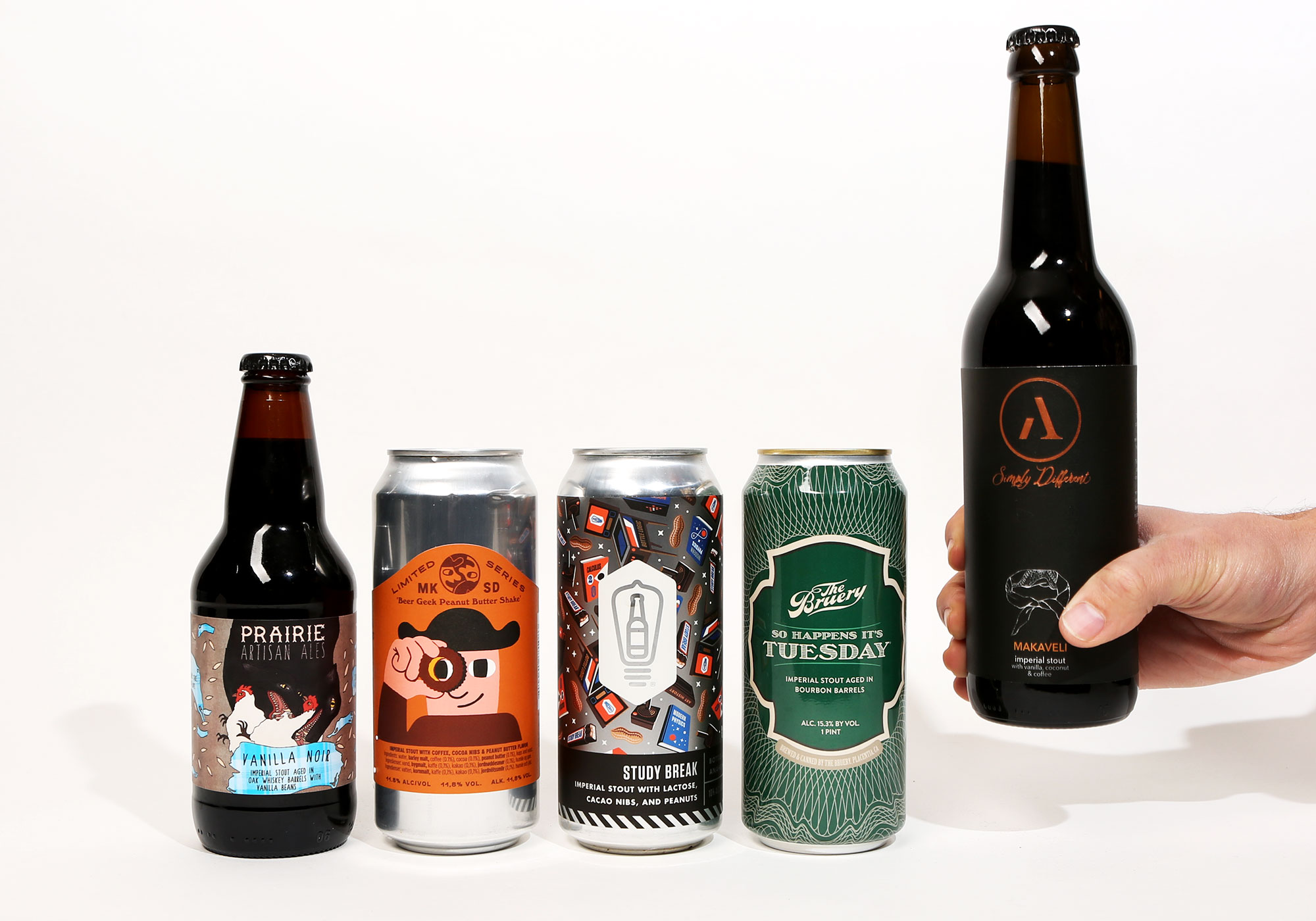 With the last crumbs of our Thanksgiving leftovers successfully devoured, it can only mean one thing. The holiday season must be in full swing. Lights are being unearthed from basement boxes. Pine trees are riding haphazardly on car rooftops. Rolls of wrapping paper are disappearing from store shelves.
While we have plenty of recommendations for the best gifts to give this year from the top 7 beer gifts we love to the best bottle openers, at the end of the day nothing beats giving the gift of actual beer.
By now, we're all pretty familiar with using third party delivery apps or a brewery's eCommerce platform to bring beer home. But, we recently found a new favorite place to score hidden gems and cruise the latest, often hard to find releases from thousands of breweries across the country.
What's the Best Damn Beer Shop?
Best Damn Beer Shop lives up to its royal name offering some of the biggest, craziest drops around such as Bottle Logic's 2020 Paisley Cave Complex Barrel-Aged Imperial Blueberry Stout and Prairie Artisan Ales Oh! Fudge with Brownies Imperial Stout. This Southern California-based gem curates beer from some of the best breweries coast-to-coast including The Bruery, Abnormal Beer Co. Crooked Stave, Untitled Art, Black Project, Logsdon Farmhouse, Wild Barrel, Equilibrium, Pure Project, Jackie O's, Oxbow, Jester King, and oh so much more. Plus, they ship to over 26 states across the country and D.C. If you're lucky enough to live around San Diego the shop even promises same-day delivery.
We connected with this superb bottle shop to find out what they're showcasing next, so you can snap up some speciality bottles to surprise your family or simply keep for yourself.
Additionally, we're teaming up with Best Damn Beer Shop to offer four lucky Hop Culture fans a chance to win either one $100 gift certificate or one of three $50 gift certificates! Looking to enter? Just visit our Instagram for all of the details.
And, drumroll please. Here are the five best damn beers you can buy at Best Damn Beer Shop right now.
Bottle Logic Study Break Imperial Stout
Remember back in college when you pulled an all-nighter, studying for that Psych 101 final through the wee hours of the morning. By the sun's first light you'd find yourself surrounded by empty cups of styrofoam coffee and candy wrappers. Maybe that's just a personal memory for us. Regardless, Bottle Logic somehow captured that moment in a can. Actually fashioned after a Snickers bar, Study Break is a 10% ABV Imperial stout brewed with cacao nibs, peanuts, and lactose. Deep, dark, indulgent, and delicious, Bottle Logic's newest release will probably lull you to sleep instead of keeping you up all night. And, we're just fine with that!
Prairie Artisan Ales Vanilla Noir
Like a good film noir, Prairie Artisan Ales Vanilla Noir features a dash of mystery, a sprinkle of complexity, and a whole handful of debonair style. Prairie takes its Noir base and ages it on organic, fair trade vanilla beans (lots and lots of vanilla beans) in whiskey barrels for a boozy 11% ABV behemoth that's surprisingly smooth. We're planning on cozying up on the couch with this bottle and one of our favorite film noirs, Chinatown.
Abnormal Beer Co. Makaveli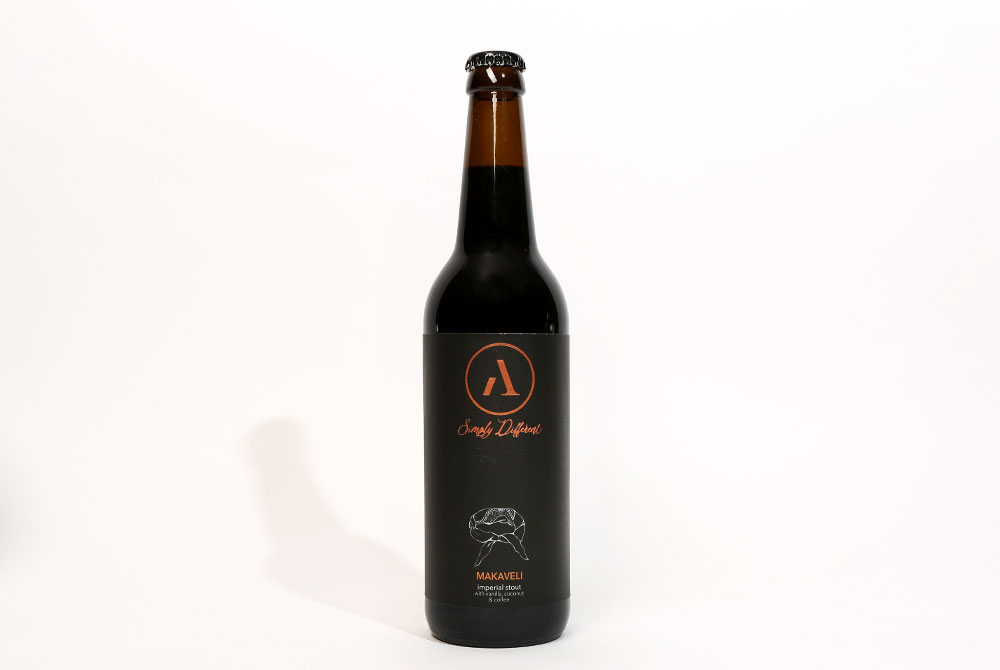 Originally a bi-coastal collaboration between Abnormal and J. Wakefield, Makaveli was first released to commemorate the famous rapper Tupac Shakur. This beer is what we like to call a showstopper. Rich with Tahitian vanilla beans, a whole gang of coconut, plus that special blend of custom coffee from Mostra Coffee, this Imperial stout perfects what it means to be a pastry stout. We recommend safely sharing this 500mL bottle with a few friends if you're able to. If not, feel free to leave some for Santa with his cookies.
Mikkeller Beer Geek Peanut Butter Shake
You're probably familiar with Mikkeller's Beer Geek Breakfast, the Danish brewery's core Oatmeal Stout brewed with whole bean coffee from Dark Horse Coffee Roasters that's accumulated a bit of a cult following. Continuing this successful series, Mikkeller whipped up an ultra-decadent Peanut Butter Shake version chock full of fudgey, peanut buttery goodness. Full-bodied and silky, this Imperial stout reminds us of drinking a cup of coffee while devouring a Reese's Peanut Butter Cup. I mean who doesn't love coffee, chocolate, and peanut butter?
The Bruery So Happens It's Tuesday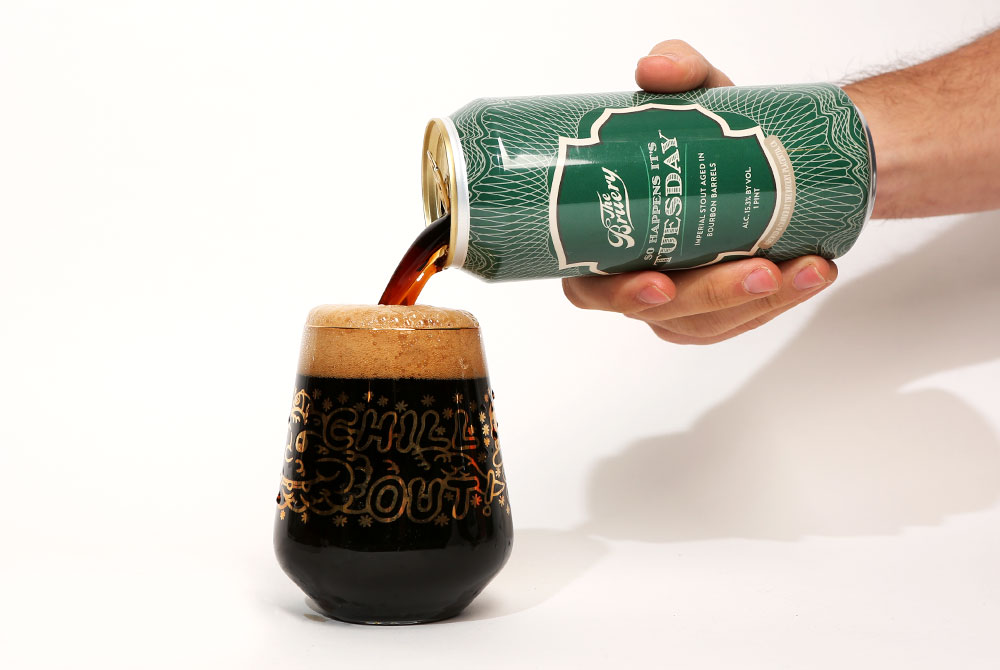 Worthy of drinking any day of the week, So Happen It's Tuesday pays homage to the dedicated craft of bourbon barrel-aging beer. And, The Bruery happens to be one of the barrel-aging best. Using their over 10 years of expertise in barrel-aging techniques, The Bruery has develop a beer both elegant and complex. Packed with chocolate and vanilla and a whole host of dried fruit notes such as cherries, figs, and molasses, this Imperial stout aged in bourbon barrels will have you singing Christmas carols well into the night. Even if it's only Tuesday.
This is a paid, sponsored post presented by Best Damn Beer Shop.
Unless otherwise noted, all of the products featured on Hop Culture are independently chosen by our editorial team. However, Hop Culture may earn a commission from purchases made through affiliate links on the site.
Liked this article? Sign up for our newsletter to get the best craft beer writing on the web delivered straight to your inbox.