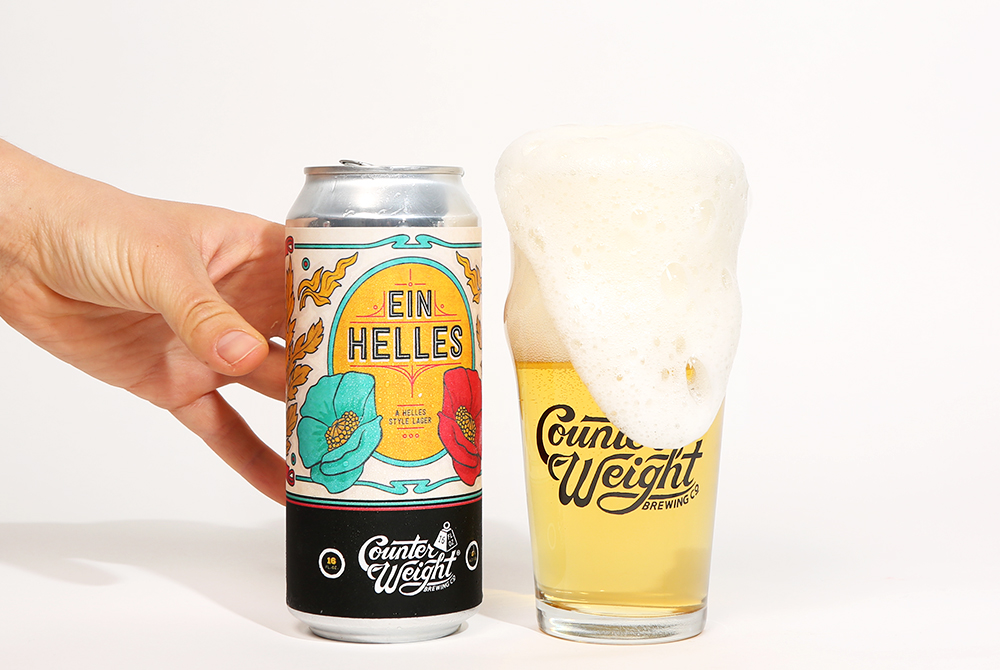 Photo by John A. Paradiso
Want to Brew Your Best Helles?
Fans of Hop Culture will know that though we love the innovation of today's bonkers styles (milkshake IPAs are still a thing?), we hold dear the tried and true classics. Think saisons, dry-hopped pilsners, Baltic porters, and, yes Helles lagers.
You've likely seen this poster hanging on countless dorm room walls (mine included) that demonstrates the division between ale and lager. So, you know that lager's family tree is diverse and sometimes confusing! Helles happens to be one of the many iterations of cold-fermented malted beverages.
To dig into this lovely style of beer, we asked some of our favorite craft brewers to share their thoughts on Helles and help us break it down. Shall we?
Are you a brewer looking for professional tips on how to make the perfect helles? Check out an in-depth piece from our friends at Ollie: "Brewers Share Secrets to Crafting Top-Rated Lagers"
So, What Is A Helles Lager?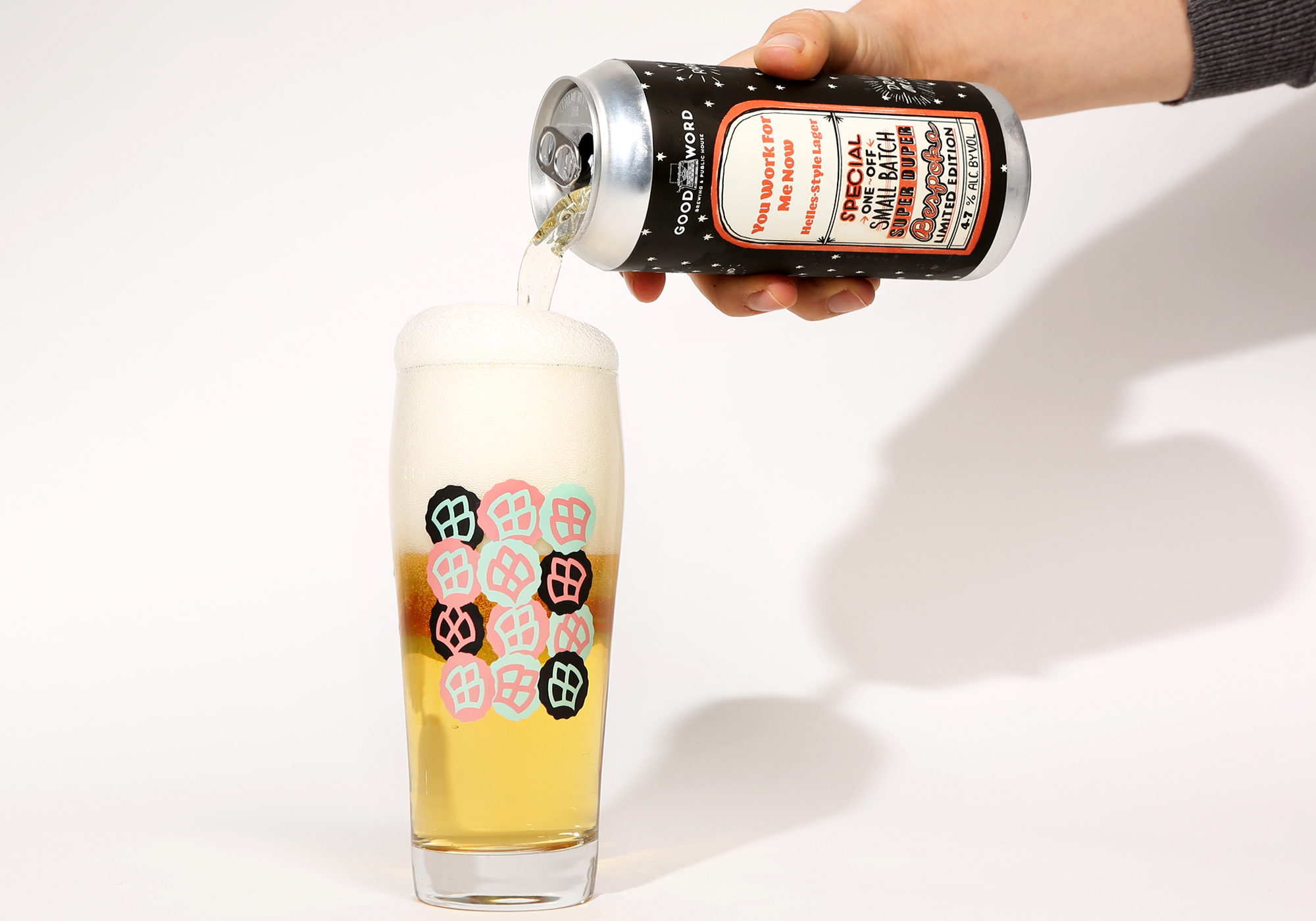 "Helles" (pronounced HELL-us) is a German word meaning pale or bright in English. So, you can expect your Helles lagers to be bright, pale yellow in color.
"It's really a celebration of advances in malting barley technology which evolved quickly, just before the turn of the 20th century," shares Darren Moser, VP of Brewing Operations at The Bruery. "Helles Lager is the ultimate well-balanced beer, combining subtle maltiness, tingling noble hop character, but not hoppy, brilliant clarity, and an extremely clean yeast contribution."
Zac Porter, Sales & Marketing Manager at Schilling Beer Co., whole-heartedly agrees with that analysis. "Helles is that beautiful, decocted golden lager with an unmistakable Bavarian character that we can't resist," he explains. "The beer strikes a balance between bready, crackery maltiness, and floral Noble hops. It's infinitely drinkable. The style reminds us of all of the great times that we've had in Munich over years, and it's just a treat to drink."
Like most German lagers, there's a true refreshing quality in a good Helles lager. Sure, there are complex flavors at play. But, at the end of the day, this bright, golden beer should be highly drinkable. And likely lead right into the next one!
How Would You Define a Good Helles Lager?
"It's a delicate style and it can be a little nerve-wracking to brew," shares Zack Adams, Owner and Brewer at Fox Farm Brewery. "As with any pale lager, flaws will show but with Helles, there's an especially fine line to walk – one of balance and restraint. Excessive hopping would be a pretty fatal error but there can be a tendency to over-complicate things with character malts as well. The great ones will leave you wanting another for no particular reason and that's not the easiest thing to pull off as a brewer."
Adams hits the nail on the head. Helles is all about balance. So if you find excessive hop flavors or overly complex malt character, it's likely the brewer was overcompensating in one area.
"The beauty of Helles is in its simplicity," Matt Westfall, Founder and Head Brewer at Counter Weight Brewing Co., affirms. "It illustrates the delicate over the loud and imprecise and needs its ingredients to work in unison. Its simplicity leaves no place for off-flavors or imbalance. Real balance between great malt, quality hops, healthy yeast alongside fundamental brewing processes make great Helles. Allowing a simple recipe to be a vehicle to celebrate the malt that was labored over, the hops that are coming from multi-generation farms while being driven by sound and thoughtful brewing practices will separate the good from the bad."
"A good Helles has subtlety in every sense of the word," says Shawn Bainbridge, Co-Founder and Brewer at Halfway Crooks Beer. "A nuanced Pilsner malt aroma complemented by a delicate hop aroma, a clean yeast expression. All notes are present but not overpowering. They are all in harmony. Contributing all their parts to make a greater whole. The same for the flavor. I love the cracker-like pop of the pilsner malt and the delicate flower of the hops. The drinkability is very important. Whether you are having a maß or 25cl, or if it's a beer you want to really explore while you are drinking it, or not, a Helles can offer a wide variety of experiences."
Helles is truly a naked style. There's nothing to hide behind. So, as with the best beer, everything starts with quality ingredients. And good processes.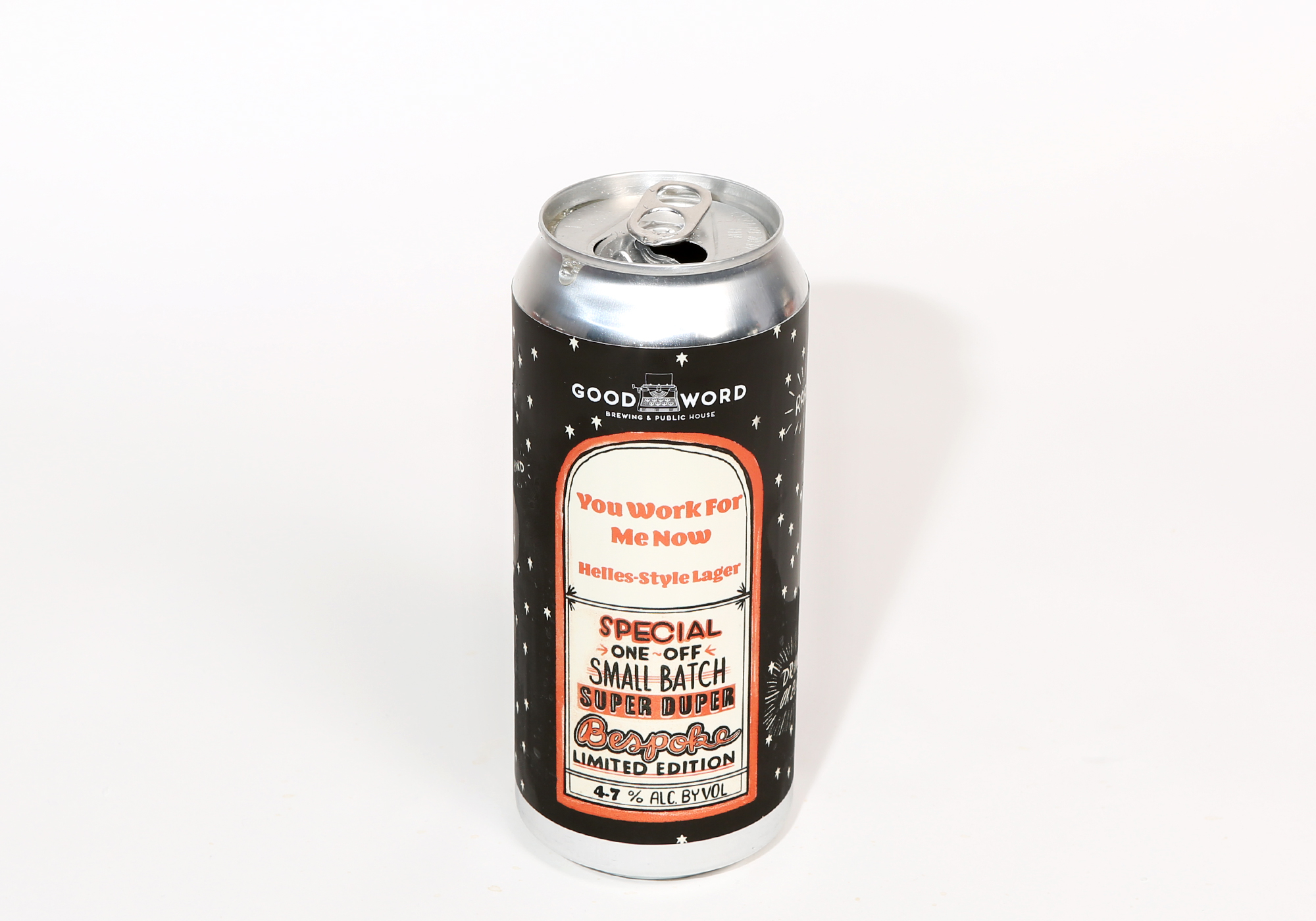 "Sourcing raw materials is easy, and most brewers use a simple grist," says Todd DiMatteo, Owner and Head Brewer at Good Word Brewing. "The approach and execution of this subtle style is what will make it easily discernible from those clamoring to produce pale lagers."
What Are Some Classic Examples of the Style?
Like Brasserie Dupont for saisons or Sierra Nevada for modern West Coast hoppy beers, there are some true masters in the world of Helles.
"For us, Augustiner Helles is the archetype and one that has inspired our entire lager program," says Adams. "That said, the most memorable beers have less to do with the beer itself and more to do with the environment – a Maß of Helles outside at Klosterbrauerei Andechs is an unforgettable and beautiful experience."
"The first Helles I had in Germany was Augustiner Helles," echoes Westfall. "That super clear, golden lager with frothy and sturdy white foam made a serious impression. It was so easy to drink but had enough flavor to make it interesting. Every brewery in the Bavarian region is pouring a Helles and if the Helles was good the rest of the beers were just as good. We also were very fortunate to collaborate with the 5th generation Stottner brewery in Pfaffenburg Germany and drinking their Neues Helles fresh in the cellar also made a big impression. Just a beautiful beer. That beer inspires us to chase some of those nuances we discovered drinking many Helles at their brewery."
In addition to Augustiner, the brewers we reached out to recommended Weihenstephan, Kloster Andechs, Hacker-Pschorr, and Schönramer.
But, which American breweries do these folks look up to?
"Country Kind of Silence from Resident Culture and Fox Farm's The Cottage are both beautifully crafted and worth seeking out," recommends Porter.
"Cigar City's Hotter Than Helles is one of the first I remember loving; truly an exceptional beer," DiMatteo shares. "More recently I've enjoyed Wayfinder Hell. I had this beer on draft a few days ago at the brewery, it's superb."
What's the Current State of Helles Lagers?
For better or worse, lagers aren't exactly topping the "hype list" these days. That could be a lack of appreciation on the consumer side or a failure to communicate exactly what makes this style so special.
"There's still a lot of misinformation about Helles and lagers in general," shares Westfall. "They're often thought to be boring or all too similar, but there is a large spectrum of flavor profiles within the category. I think the independent and craft beer movement having been propelled forward by big impactful beers like IPA and big stouts overshadowed softer, more subtle styles in general. That's slowly changing and as the industry and drinkers evolve we see more of a place at the table for quality pale lager next to great IPA's and an overall growing appreciation for precision, nuance, and drinkability."
"I would think if someone leans toward the softer, more modern IPA, Helles would be an easy supplement, especially as their palate fatigues of hazies," DiMatteo remarks.
And, lest we forget, this style is a historical offering and still maintains success in its home of Germany.
"Helles is certainly a less hyped style these days but volume-wise and historically it is a very popular style, arguably the most popular in the world as least as an influential piece for other light beers," says Moser. "I think that the growth of craft beer has been a great thing for exploration of flavor, but for those that appreciate the flavor of well-made beer in its purest form, Helles is hard to beat. I think a well-rounded beer menu is important and while an experimental IPA is attractive and alluring, a perfect Helles is tried, true and something a beer drinker can return to again and again."
"When Helles was introduced there wasn't anything sexier in the beverage world," Porter says. "Sorry hazies, step aside, Helles is far sexier. Pale, bright, clear, topped with a beautiful foamy head, clean, incredibly inviting and mouthwatering."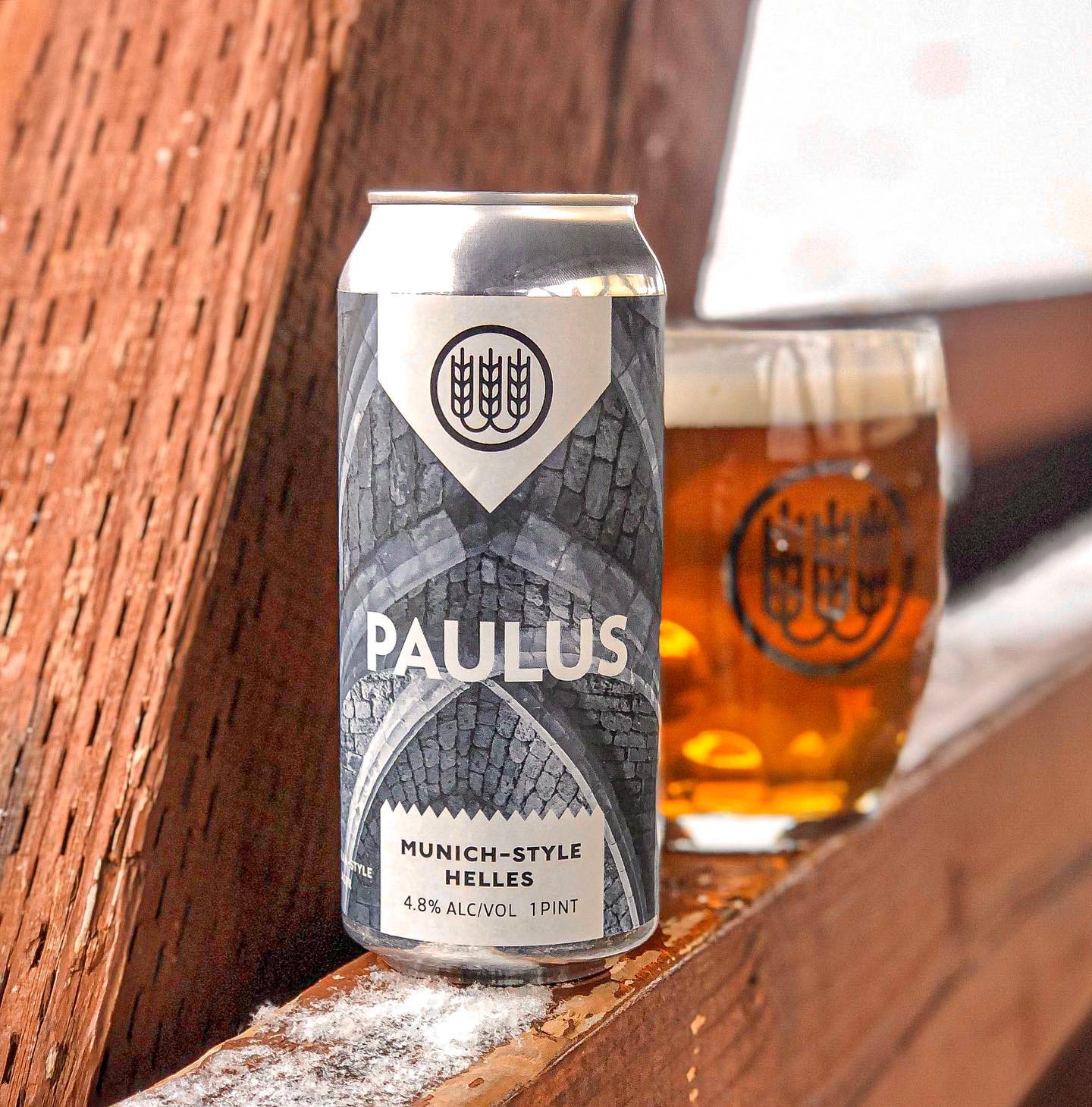 "I think pale lagers are becoming more popular in the United States," says Bainbridge. "We are seeing more and more breweries making lagers now, so (hopefully) most people recognize what a Helles is when they see it on a menu. For me personally, I tend to get excited when I see Helles on a menu, and even more excited when it is executed well. This not only is an enjoyable experience, but it means people are refining how they make lagers."
So, folks might not be lining up around the block for a 4-pack of Helles lagers. But, it's still a revered style that remains popular and well-appreciated by those in the know.
How Should We Pair a Helles Lager?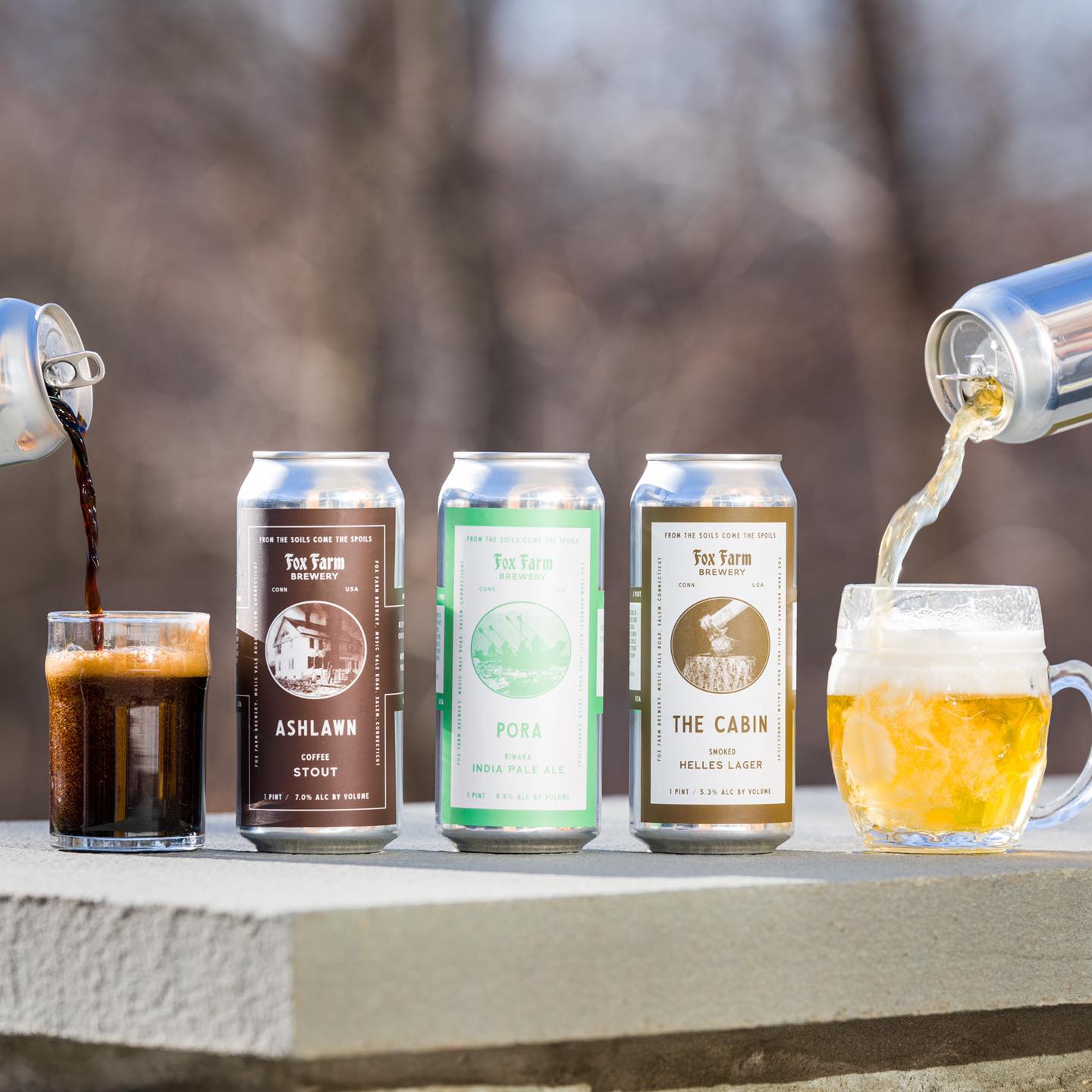 So, we've picked up our favorite Helles from our local brewery or bottleshop. How should we pair this balanced, bright lager?
"As cliche as it might be, Helles is great with a pair of proper boiled Weisswurst and mustard," shares Moser. "Also, fantastic with other eclectic European-inspired dishes, Paella comes to mind!"
"Helles is extremely versatile," Porter says. "Obviously nothing against the traditional German fare – but Helles is just at home next to a punchy bowl of pad thai from your favorite take-out spot or playing the malty accompaniment to an herbaceous pizza topped with red pepper flakes."
DiMatteo came through with a great music pairing, too! "I think a tasty Helles goes great with some Father John Misty ruminating from a nearby speaker while grilling some delicious Frippers dogs on an open flame," he shared.
So, at the end of the day, you can't go wrong with a Helles.
"When done right, Helles is equally satisfying and refreshing making it pretty damn versatile no matter the occasion or season," Adams says.
Hop Culture's 12 Favorite Helles Lagers
Below, we've rounded up some of the best craft Helles lagers to help start you on your own journey toward loving Helles. Breweries presented in alphabetical order.
Helles
Bierstadt Lagerhaus — Denver, CO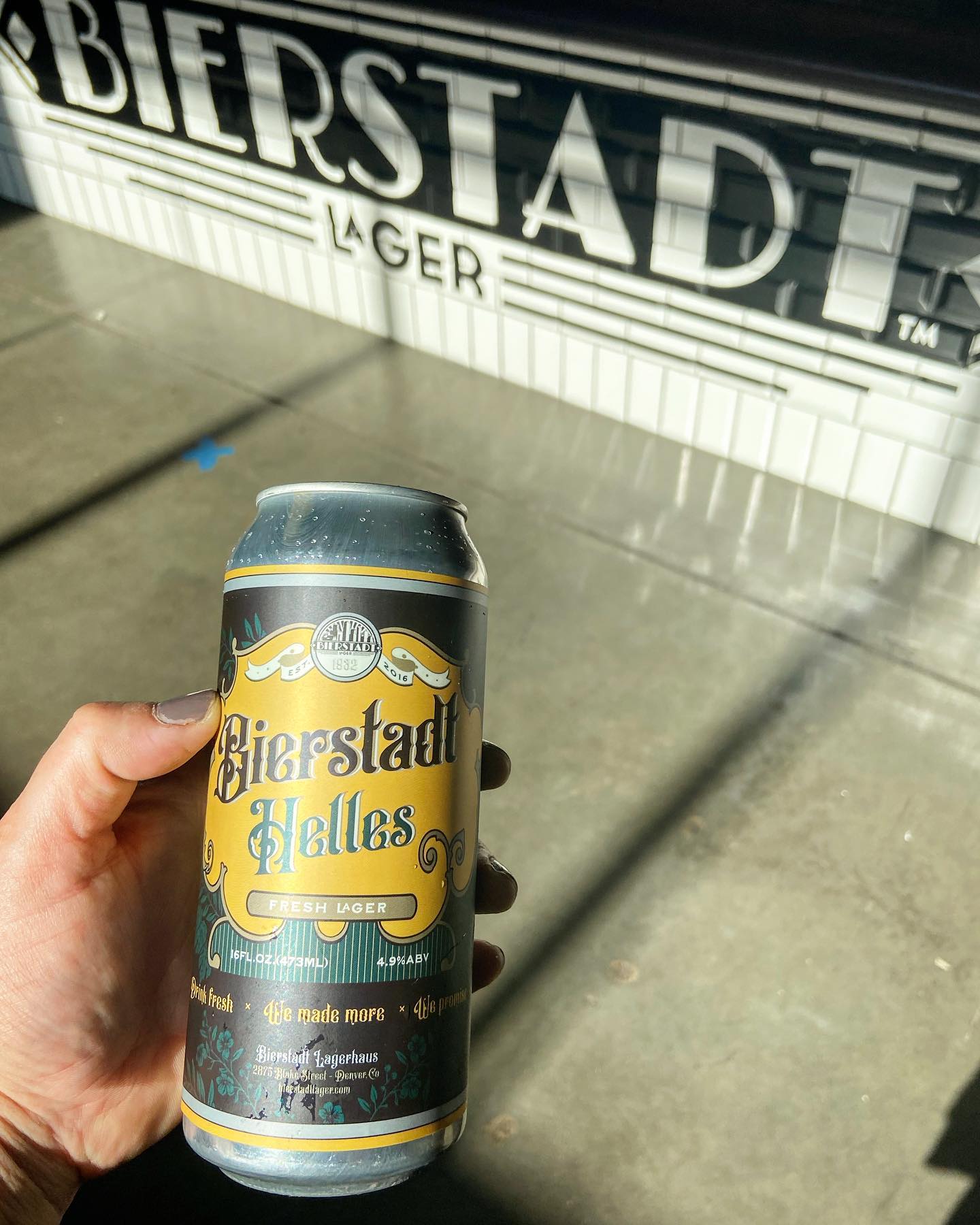 Bierstadt is regarded as one of the best lager breweries in the country. As such, they have a pretty remarkable Helles. Simply titled Helles, this beer is the gold-standard of American-made pale lagers.
Ruekeller: Helles
The Bruery — Placentia, CA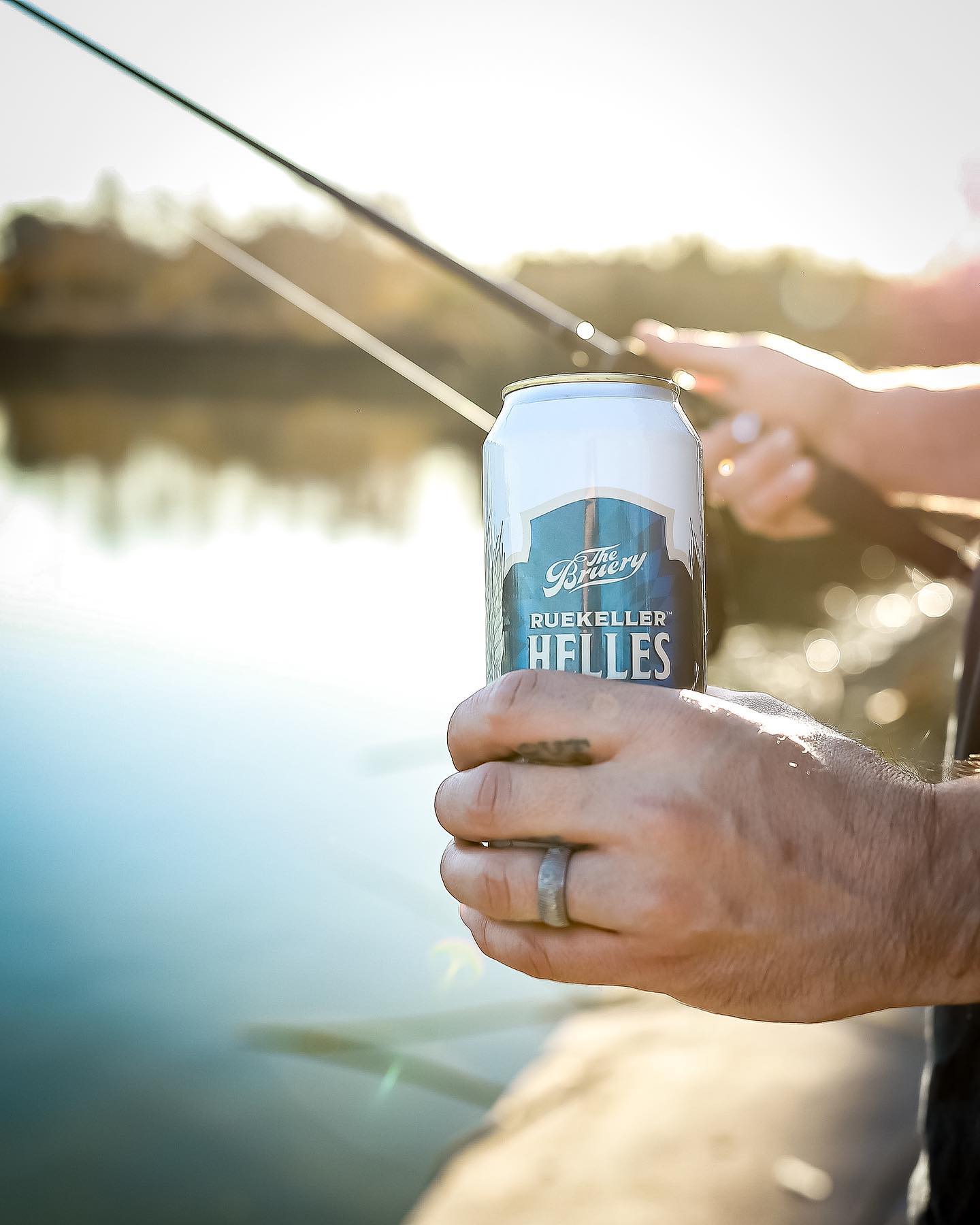 Though The Bruery might be known for its more bombastic offerings like burly stouts and flavorful barrel-aged sours, their softer beers are just as wonderful. Ruekeller: Helles is brewed using Pilsner Malt, with Magnum and Saaz hops, and conditioned using the Krausen method. It's a smooth, full-bodied beer that is perfect for outdoor adventures!
Ein Helles
Counter Weight Brewing Co. — Hamden, CT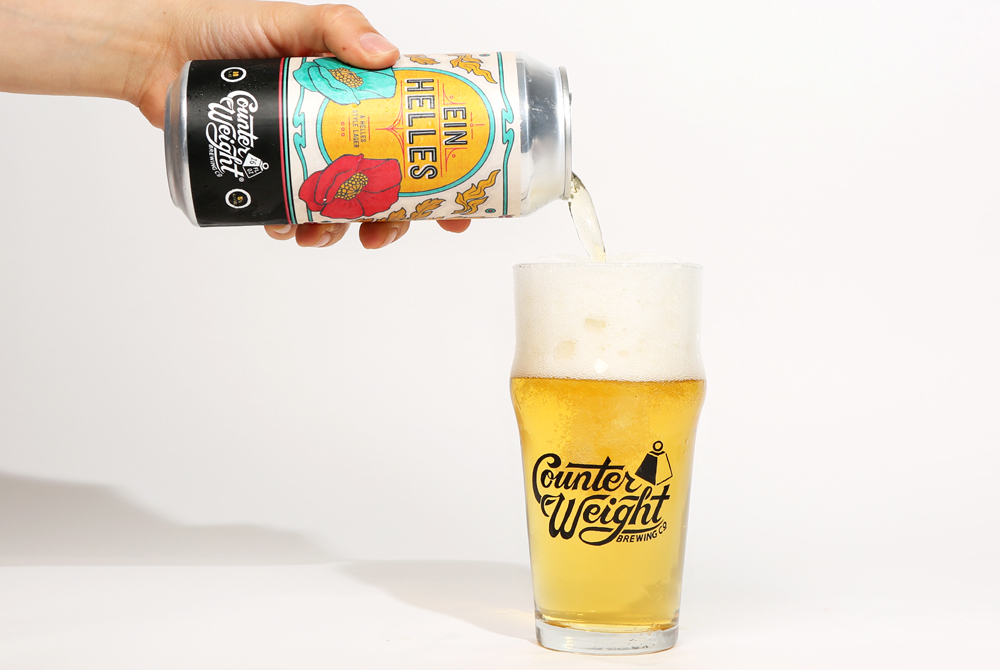 Don't mistake simple for boring. Ein Helles is as exciting as it gets while staying restrained. Originally brewed as a one-year-anniversary celebration, Ein Helles is a hallmark of Counter Weight and is well worth seeking out.
Ketzer Lager
Dutchess Ales — Wassaic, NY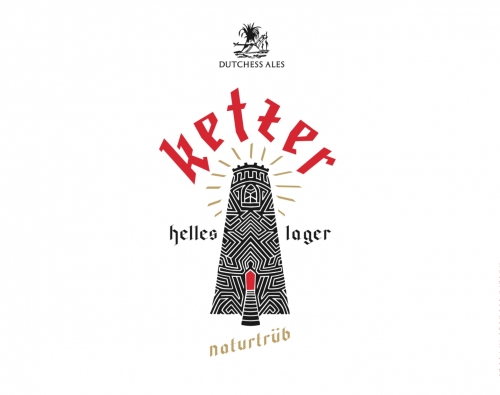 Ketzer Lager was among the first beers we tried from Dutchess, a new-ish brewery in New York state, and we were blown away. Balanced, refreshing, and delicious — the hallmarks of a solid Helles lager. Plus, that clean can art is fantastic!
The Cottage
Fox Farm Brewery — Salem, CT
If you can figure out a brewer's favorite beer, you've likely struck gold. "As I joked before, "The Cottage" is the beer we would make if we could only make one," laughs Adams of Fox Farm. Bingo. The Cottage is a fantastic, subtle, beautiful representation of the Helles lager. And, while we love the diverse offerings at Fox Farm, we'd understand if they became a strictly "The Cottage" brewery.
You Work For Me Now
Good Word Brewing & Public House — Duluth, GA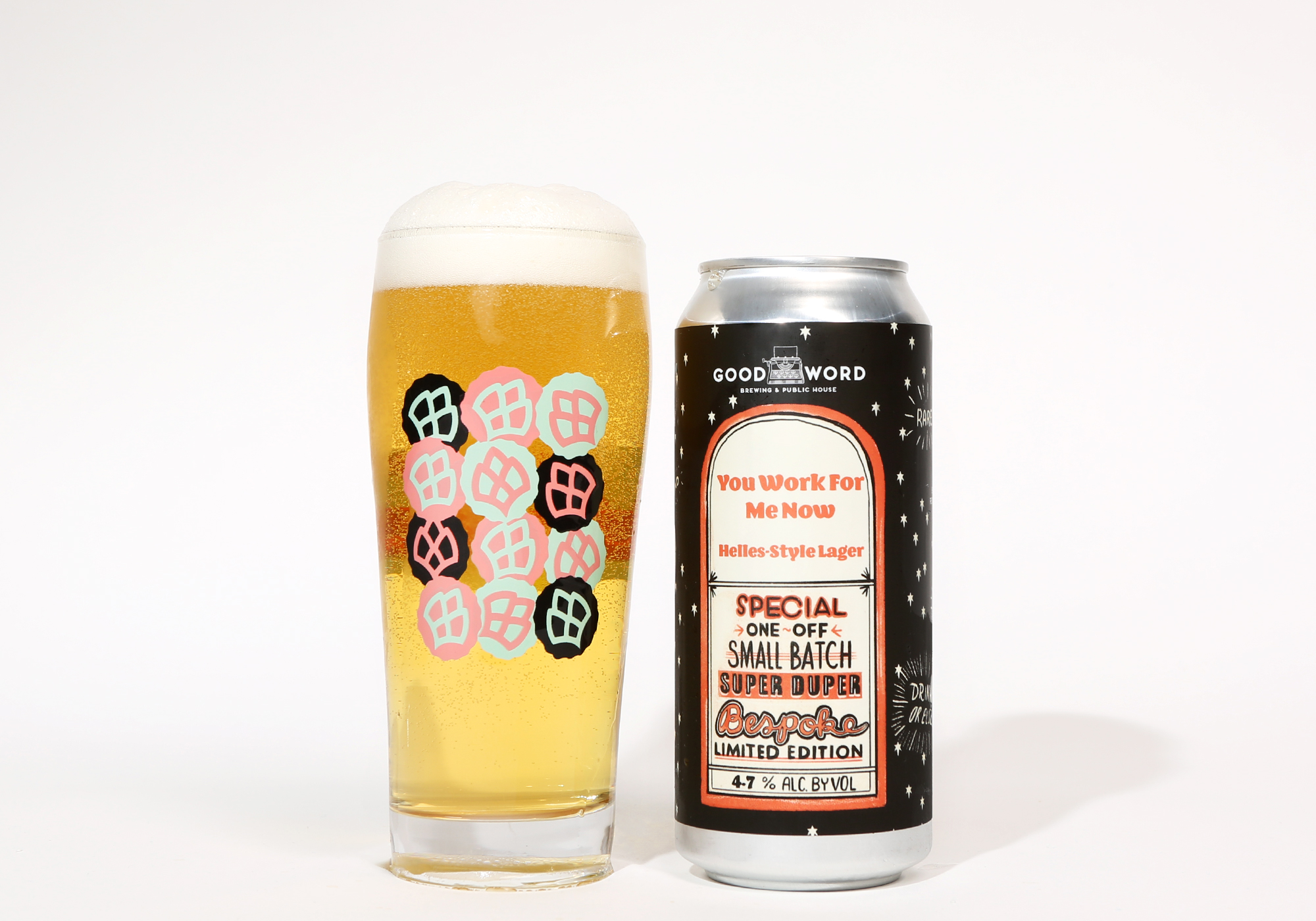 Soft and gentle, despite its aggressive title, You Work For Me Now is a delicious Helles lager from Good Word Brewing. We were drawn in by the wonderful can design the beer more than delivered in light biscuity malt flavors and a refreshing, cool finish.
Metric
Halfway Crooks Beer — Atlanta, GA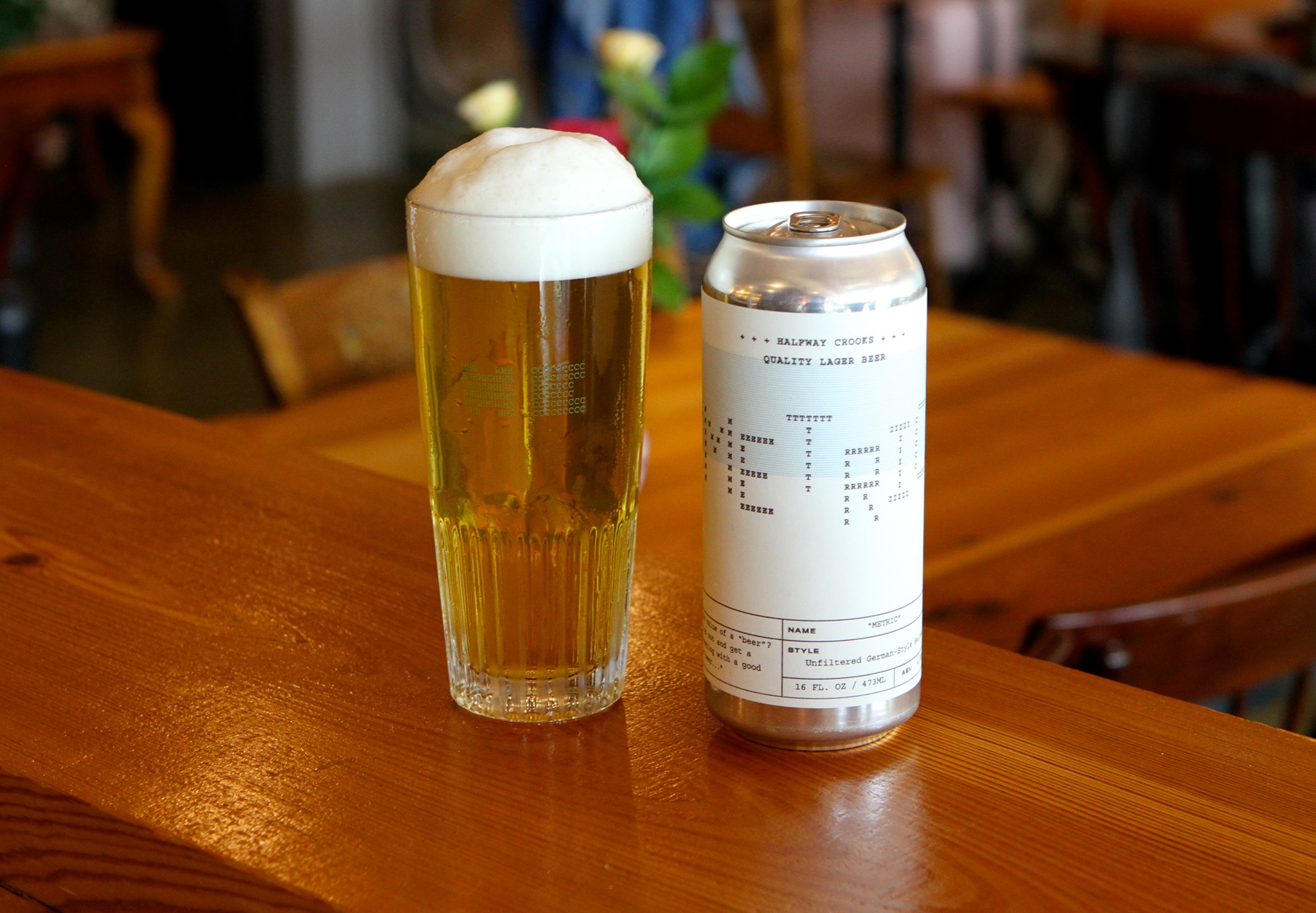 Halfway Crooks is easily making some of our favorite lagers in the country. And Metric is a fantastic example of the Helles style! In addition to Metric, the Halfway Crooks team has produced Reset and ALL CAPS which also fit in the Helles category. Head to Good Word and then Halfway Crooks for a one-two lager punch.
Helles
Heater Allen Brewing — McMinnville, OR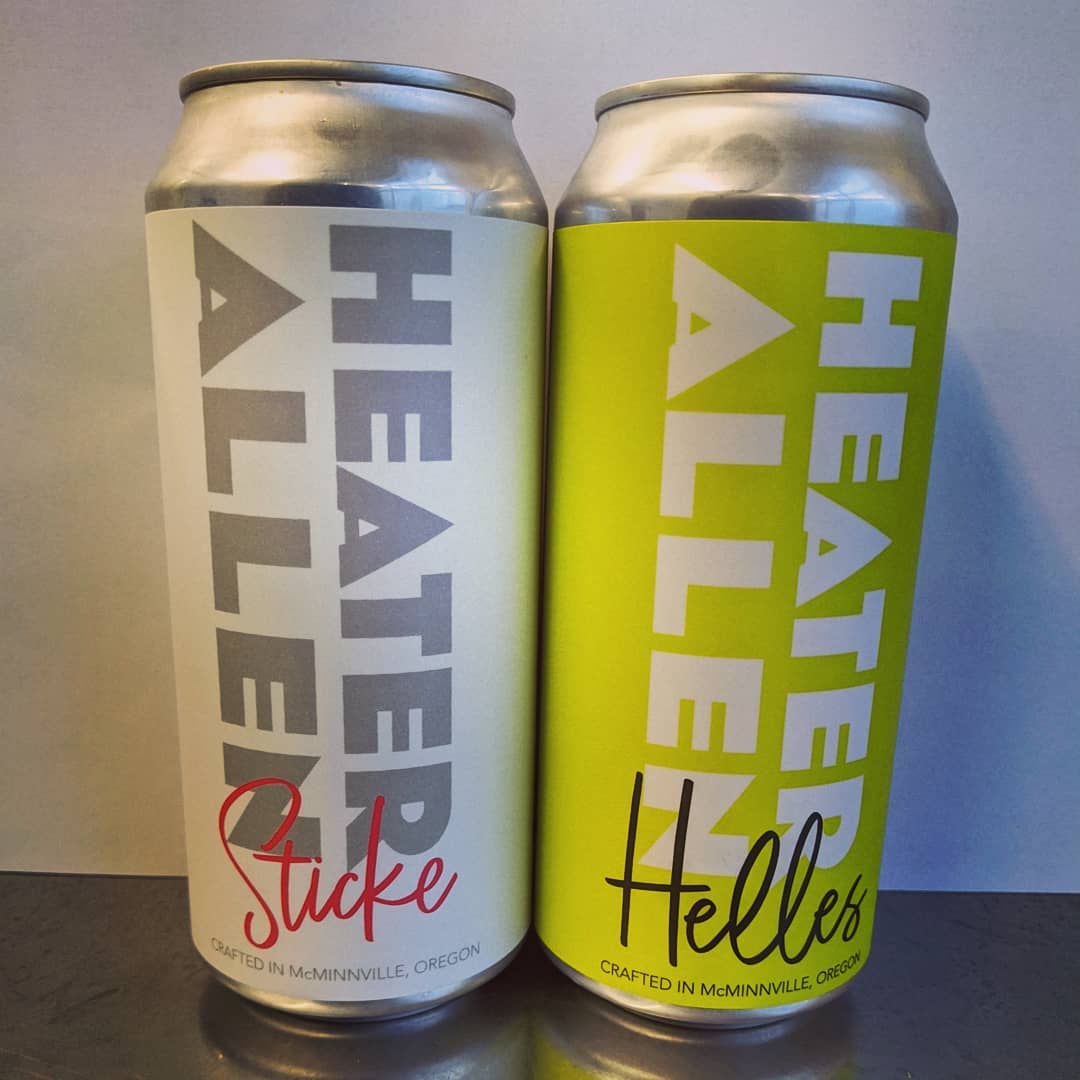 Heater Allen is another brewery that has risen to lager prominence with undeniably refreshing offerings. The eponymous Helles is a great entry into the American Helles lager canon.
Grand Royal
Oxbow Brewing Company — Newcastle, ME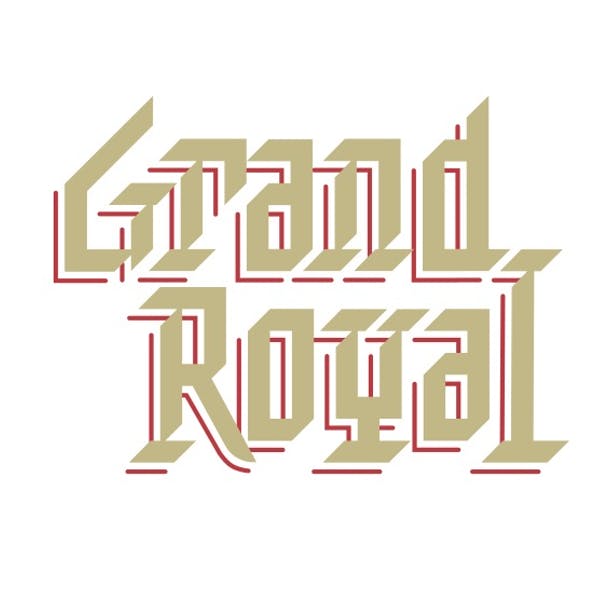 As classic as they come, Grand Royal is a pale lager brewed with noble hops and European malt. It's a faithful recreation of the traditional style. But, it's just as appealing to the modern drinker. Seek out Grand Royal if you can!
Evertide
Ruse Brewing — Portland, OR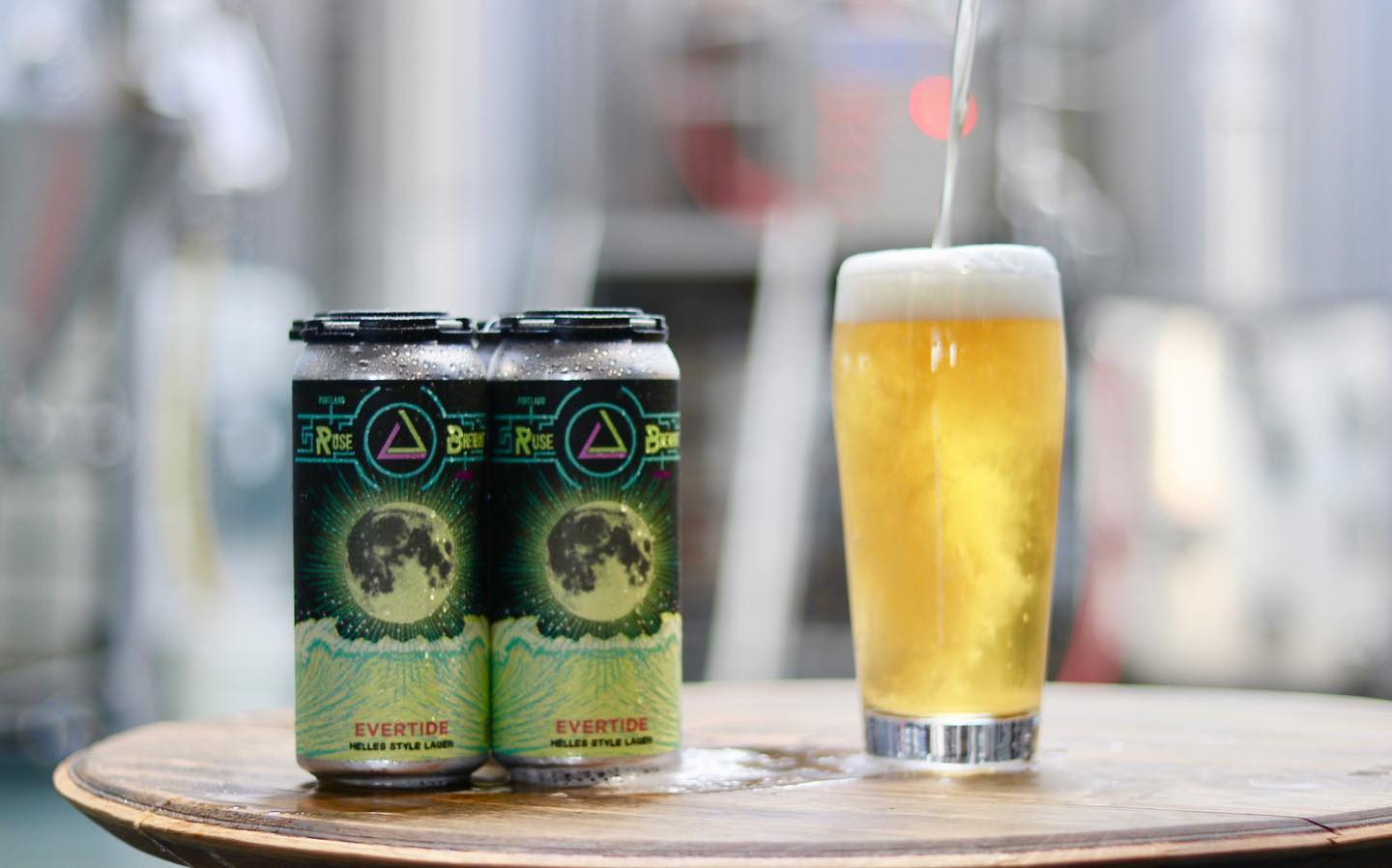 Ruse is yet another brewery that, while it's well known for new-school offerings, manages to craft stunning lagers. Evertide was among the first beers we tried from Ruse. And we were impressed. Balanced, a touch sweet, and refreshing, Evertide hit the nail on the head.
Paulus
Schilling Beer Co. — Littleton, NH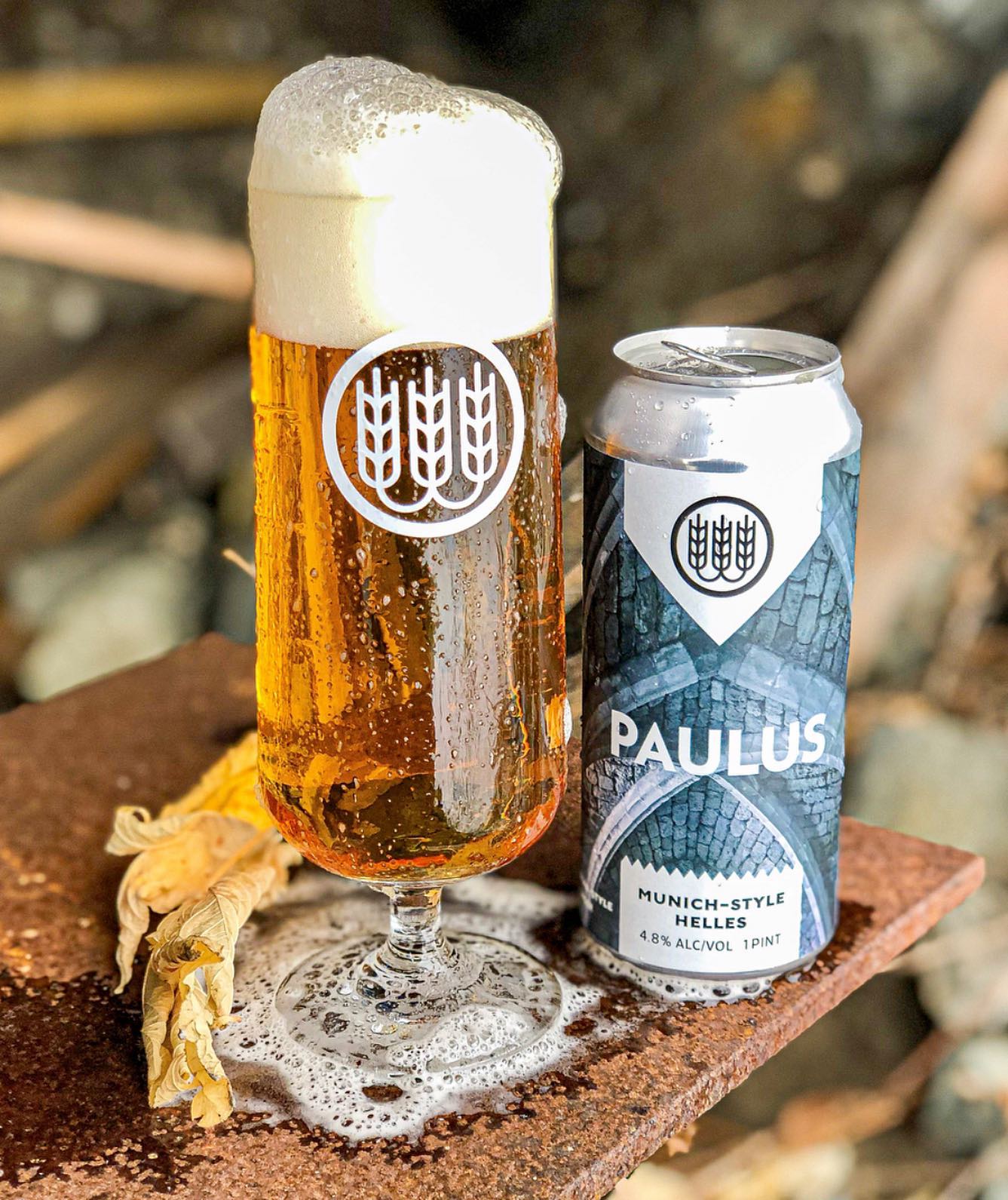 Schilling is one of the country's most underrated producers of craft lager. And Paulus, a malt-forward, highly drinkable Helles lager, is among their best. Like the best versions of this style, Paulus will play well with any food, any music, any situation. Our ideal? Pizza, The Meters, lakeside with the homies. *chef's kiss*
No Comfort
Wren House Brewing Co. — Phoenix, AZ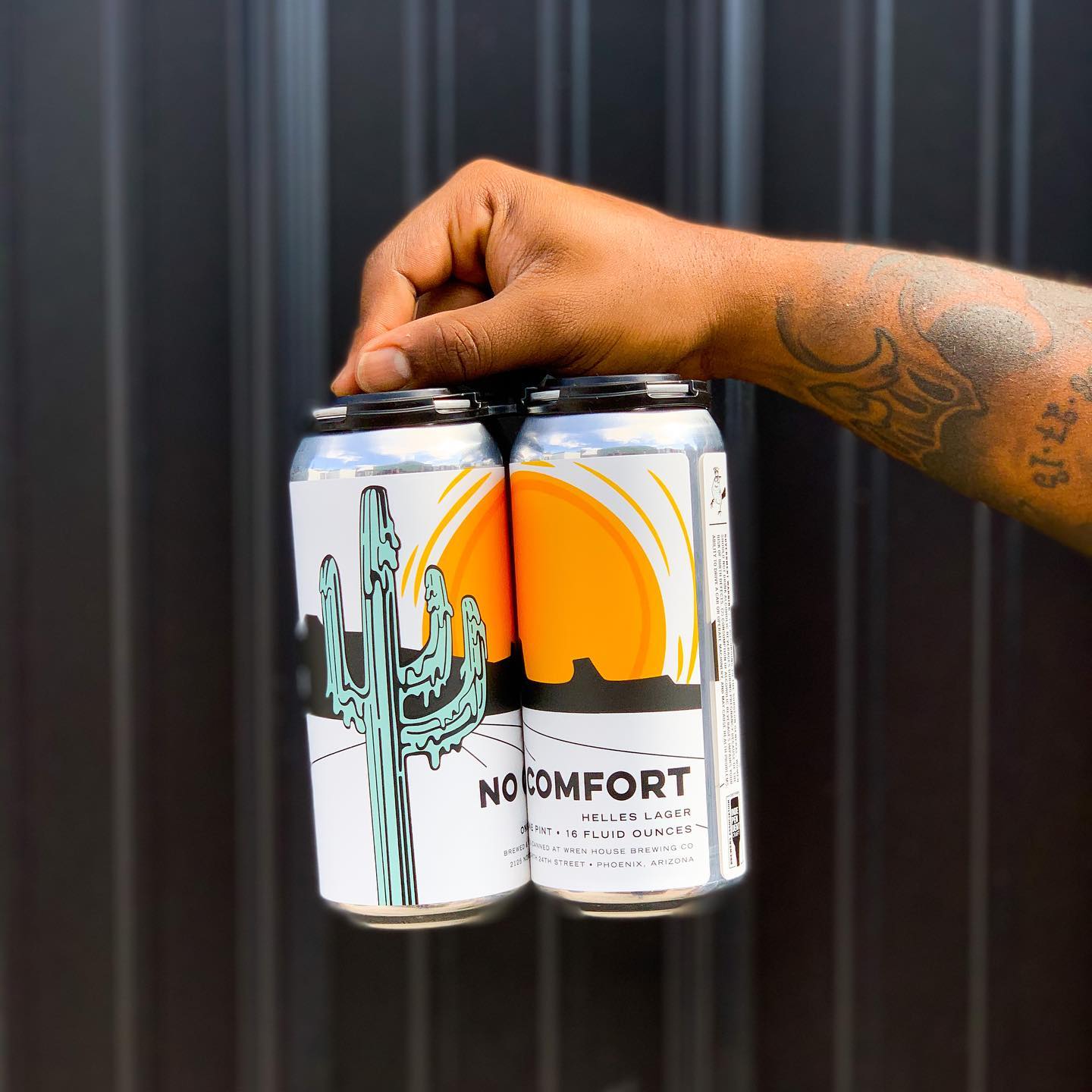 Wren House can do no wrong. From stouts to IPAs to lagers to everything in between, we love what Wren House is cooking up. So, it was no surprise that they'd release a stunningly good Helles lager. Especially once we learned that the recipe was developed in collaboration with two of the GOATs: Wayfinder & Holy Mountain. This is a Helles that is reverant of the past but fit for the modern age.
Liked this article? Sign up for our newsletter to get the best craft beer writing on the web delivered straight to your inbox.