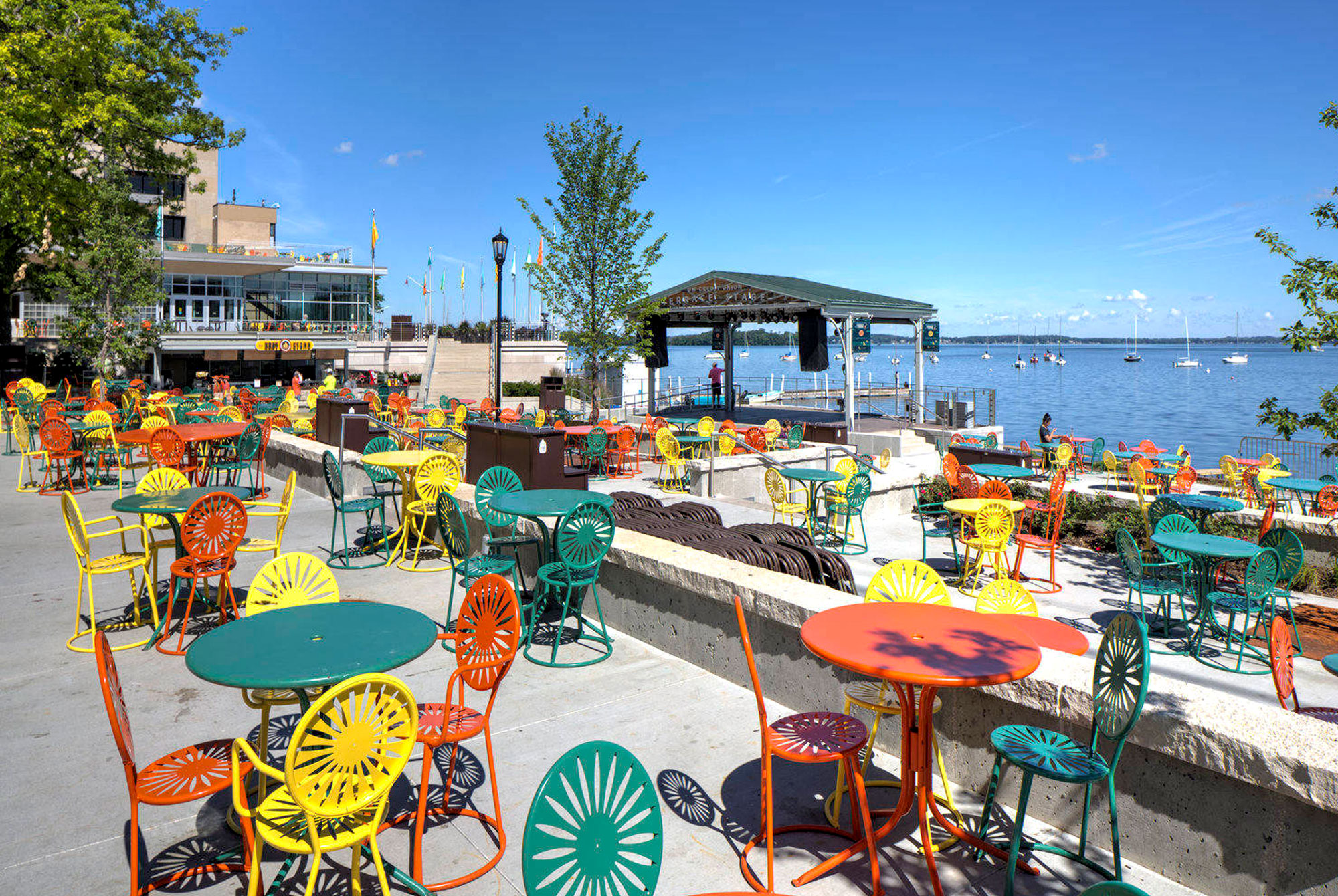 Madison, Wisconsin boasts many of the positives of a big city without nearly as many negatives. One of the biggest positives is its dining and drinking scene, which punches far above the weight class normally reserved for a metro area of less than a million.
One of us has lived here his entire life. The other has put in a number of years. We love it, we know it first hand, and we're more than thrilled to share what we'd do if we had 48 hours to kill and no real commitments.
Let's hit it.
Friday
Memorial Union
800 Langdon Street | (608) 890-3000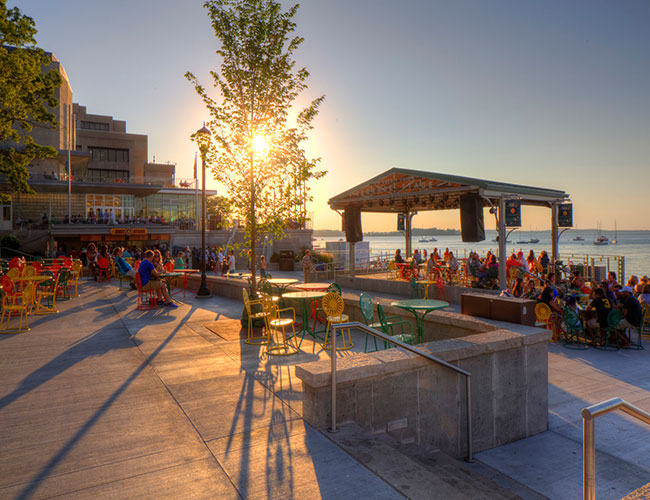 5:00 pm — A Unique Education.
Chances are you'll be staying near the Capitol Square, so your directions at this point are clear: roll (or trundle) due west down State Street to the University of Wisconsin's Memorial Union Terrace. Ostensibly, one needs a student ID or Alumni Union membership to be served a beer. You'll probably get away with just ordering, but if you're the nervous about it just grab a free member day pass at any of the information desks.
The Union is the best place in the city for tipping back any number of local (Karben4) and regional (Summit Brewing Company) crowdpleasers while taking in a tantalizing sunset over Lake Monona. But be warned — in the winter, the expansive outdoor seating areas and lakeside charm aren't nearly as inviting. Even so, the vintage collegiate ambiance of the indoor Der Rathskellar taproom is well worth your time.
Graze
1 South Pinckney Street | (202) 791-0389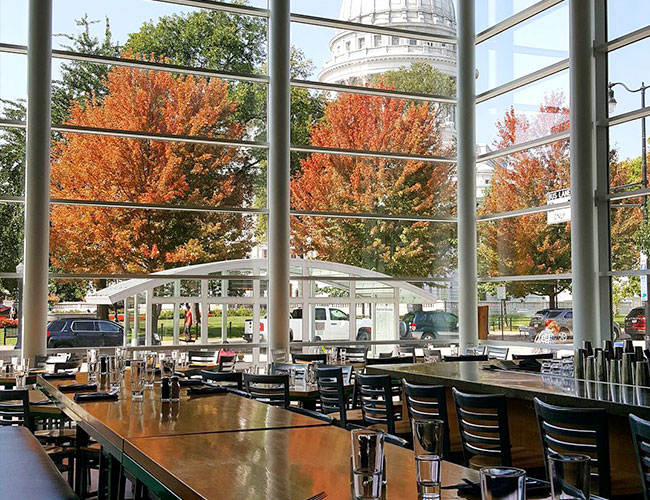 6:30 pm — Dinner.
After you've reddened your cheeks with the local student population, retrace your steps back up to the Capitol Square. If you find yourself in need of a drink on the way, stop into just about any building with a light — they probably serve beer.
You've got a lot of nice eating options on the Square (The Old Fashioned, The Cooper's Tavern, and more) but our favorite is Graze. Grab a solid Wisconsin beer, enjoy a charcuterie and cheese board as an appetizer, then — provided it's the Friday Fish Fry — dig into the fried perch basket. Just make sure you don't eat too much, since there's more deliciousness in store later.
Maduro
117 E. Main Street | (608) 294-9371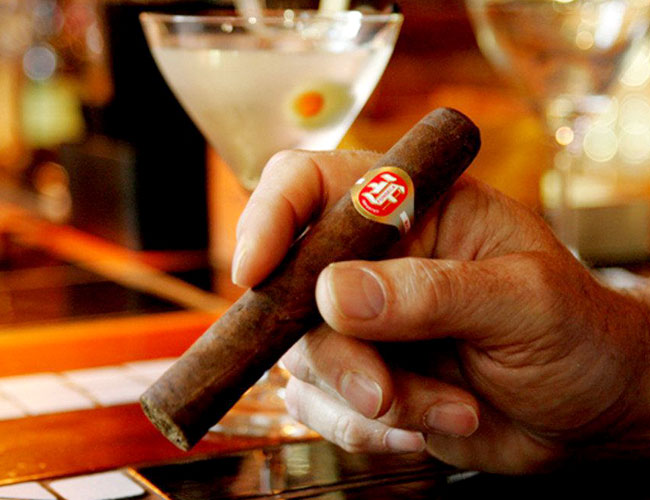 8:00 pm — Smokes.
After dinner, there's no doubt that you'll want to top off the flavor explosion with a nice cigar. If you've followed our advice thus far, Maduro Cigar Bar should be about 500 feet away.
Sure, the place is downright pungent, and on a busy night you'll be lucky to see 10 feet in front of your nose through the haze of smoke, but there's ample outdoor seating and the tap list is sure to be among the best in the downtown area, with a meticulously curated selection of American craft beers and imported Belgian sours and strong ales.
If you happen to yearn for a different variety of adult beverage, Maduro is certain to carry it, or at least offer up a pretty neat story about why they don't.
Tornado Steakhouse
116 South Hamilton Street | (608) 256-3570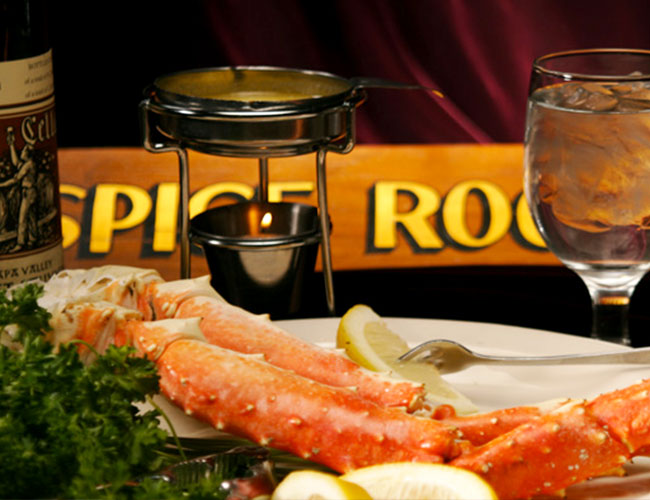 10:00 pm — Late Night Bites.
After you finish sucking back your rolled tobacco products, continue your clockwise crusade around the Capitol square to the Tornado Steakhouse for a bite from their late night menu (served from 10:00 PM to 1:00 AM).
To be clear, you're coming here for the meal, not the beer — the tap list is limited to a measly two taps (one of which occasionally rotates), but a dense wine list and a classic but thoughtful cocktail menu at this iconic supper club will keep you entertained. As will the lumberjack saws and axes adorning the walls.
Saturday
The Capitol Building
2 E Main St | (608) 266-0382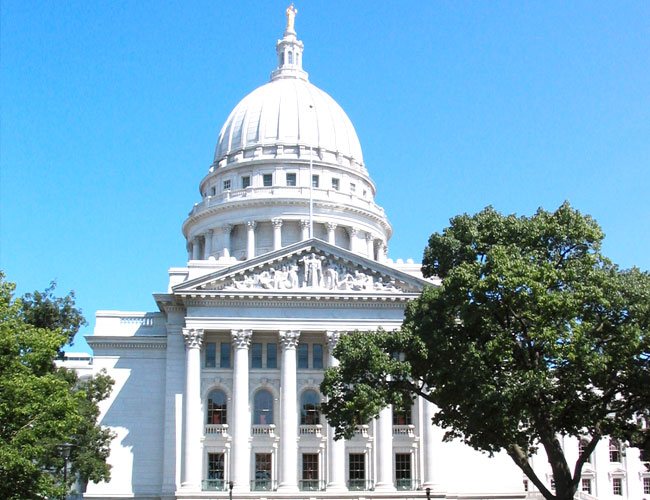 10:00 am — Stone and Wood.
Get yourself up out of bed and take the tour of the Capitol Building. It's worth it, if only to catch a glimpse of Old Abe, the stuffed bald eagle overlooking the State Assembly.
Essen Haus Restaurant and Bar
514 E Wilson St | (608) 255-4674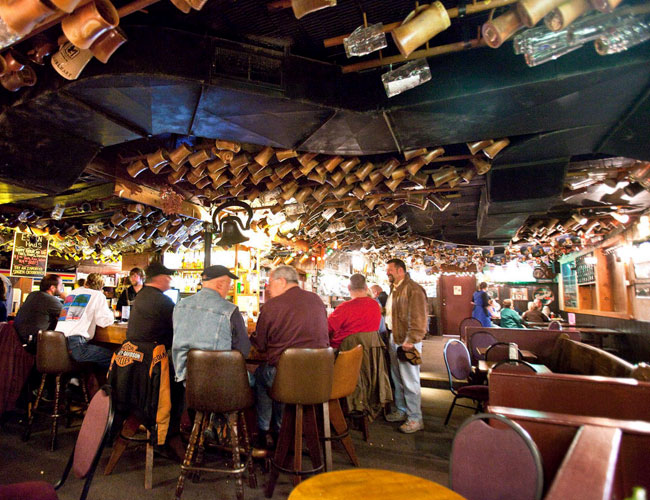 12:00 pm — Das Boot.
A quick stroll east from the Capitol and you'll descend down East Wilson Street, leading you directly to the Essen Haus. In addition to traditional German fare, the Essen Haus boasts a very large and diverse selection of imported German beers. Taste test a few to discern the subtleties (and to make sure you like the stuff, of course) before going all in for the 2 liter glass boot or the intimidating 5 liter stein. Not ready to commit? They offer more familiar and approachable serving sizes, too.
Bonus: The Essen Haus is flanked on either side by two other bar/restaurants. The Come Back In Tavern on one side offers the same beers as the Essen Haus with the addition of a respectable selection of American crafts. On the other side, Up North Bar is an honest and accurate homage to the thousands of similar-but-distinct oldschool bars that dot the northern two-thirds of the Badger State — think dark wood paneling, medium-quality taxidermy, and raucous Packer games.
The Parched Eagle
1444 East Washington Avenue | (608) 204-9192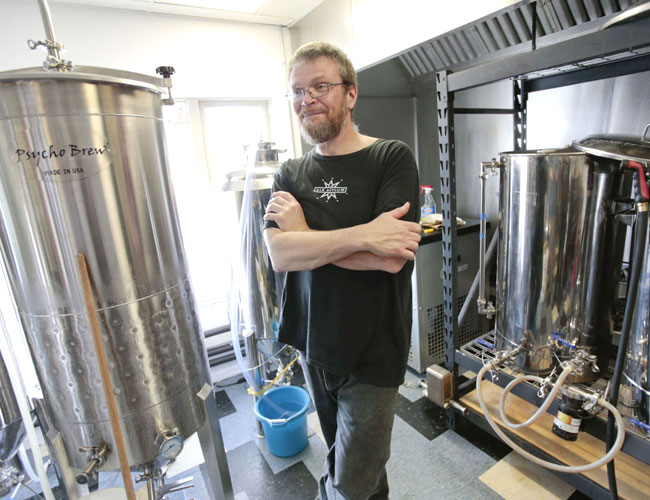 2:00 pm — Drink Like An Eagle.
About 10 blocks east of the aforementioned trifecta, you'll find the second location of this relatively new Wisconsin brewery. The Parched Eagle's taproom follows a neighborhood trend of a charmingly understated venue with better-than-average product, and the company takes its name from the once-endangered raptor that is now a common sight in the Sauk Prairie area.
The Malt House
2609 East Washington Avenue | (608) 204-6258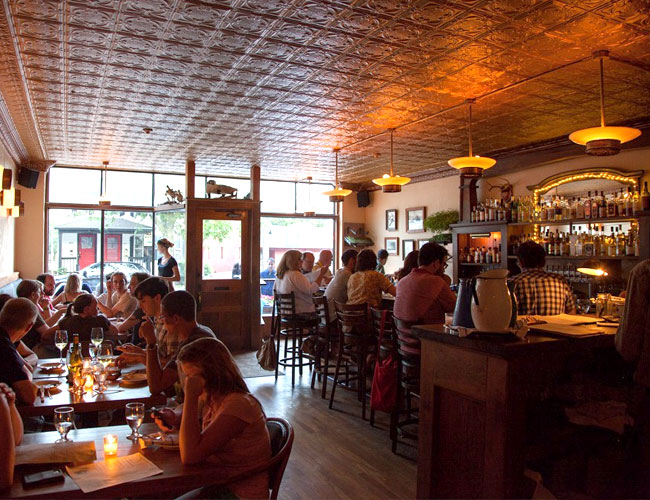 4:00 pm — Beer and Sausage.
It's not every day you get to drink a beer straight off of a bar that's almost as old as Abraham Lincoln. Lucky for you, that day is today. Choose from 18 great rotating taps, 150 bottles, or 70 whiskeys and enjoy the calm, low music and lighting. If you're getting hungry, grab a Landjaeger sausage from behind the bar and have another beer.
Lao Laan Xang
2098 Atwood Ave | (608) 819-0140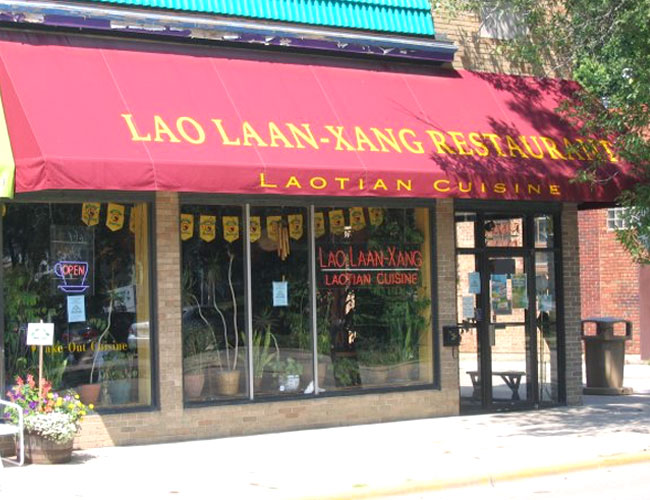 6:30 pm — Laos or Bust.
Sweep southwest from The Malt House on Winnebago Street, taking note the Sons of Norway building on your right. So you know, they throw a great pancake breakfast (frukost) every fall if you happen to be in town. Check your local listings.
Anyway, you're heading for the best Thai/Lao food in town at Lao Laan Xang. Depending on your situation, pair your pad thai with a Thai Iced tea or New Glarus Spaceman and enjoy. The only problem with the place? The portions are enormous. Keep that in mind when ordering, because there's another great late night restaurant waiting for you later.
One Barrel Brewing
2001 Atwood Ave | (608) 630-9286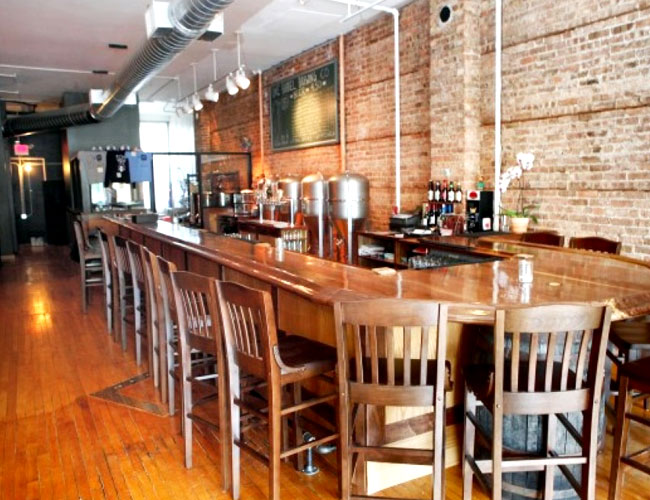 8:00 pm — Dollar Dollar Bills.
Walk out of Lao Laan Xang, cross Atwood Avenue, and walk west about a quarter of your mile. If you've got time, drop into MadCity Music (great record store); otherwise head straight to One Barrel, which sits at the corner of Atwood and Winnebago.
One Barrel boasts above-average interpretations of all your standard styles, and some goofy stuff mixed in, too. The lively local scene is epitomized by the dollar bills stapled to the ceiling, the scattered taxidermy on the wall, and the dogs milling around, soliciting pats and rubs.
Alchemy
1980 Atwood Avenue | (608) 204-7644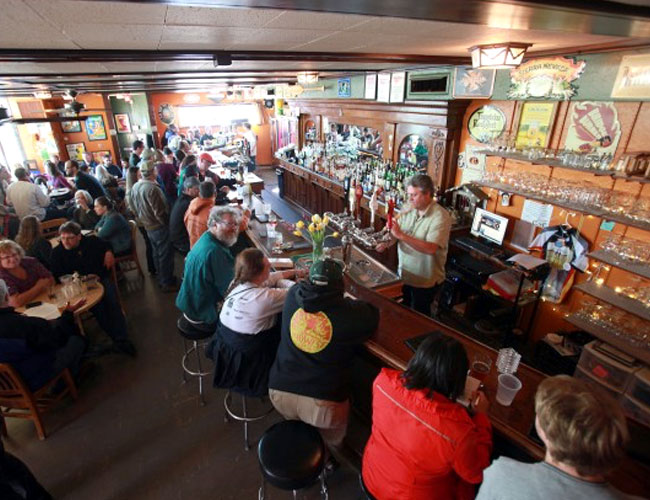 12:00 pm — Shut It Down.
If it's after midnight and you've been drinking all day, this is where you want to be. Live music every weekend night, a really solid tap list, and great late night food. The smokeshack burger (bison) is our go-to, though you can almost cobble together a meal with their sides — the garlic mashed potatoes are delicious, as are the spicy green beans. Moreover, Alchemy is the kind of place where a keg of KBS might just turn up. That kind of chance makes it pretty easy to say, "Yeah, let's go to Alchemy."
Sunday
Sardine
617 Williamson Street | 608-441-1600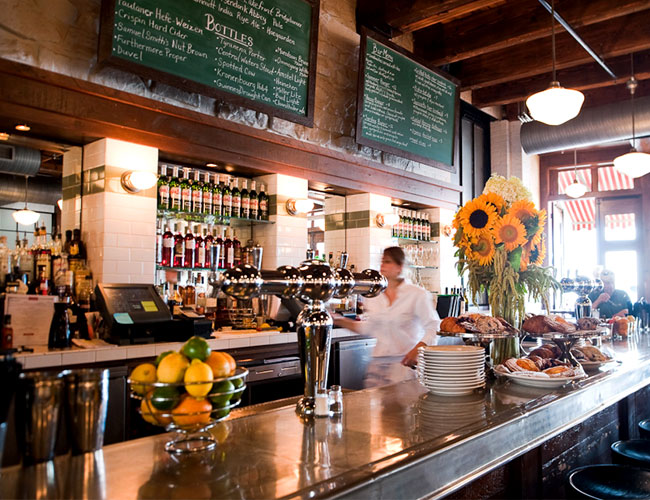 10:00 am — Brunch on Lake Monona.
For our money, this is the best brunch in town. Pair a top-notch omelette or a croque madame with a solid brunch cocktail while gazing out at Lake Monona. Just to your west is the Frank Lloyd Wright-designed Monona Terrace, and a mile or so to your east is where Otis Redding met his untimely fate in a 1967 plane crash.
If you're heading to Sardine, be sure to make a reservation; Sardine's great brunch is no secret, and you'll want to avoid an obnoxious wait time.
Funk Factory
1602 Gilson Street | (608) 571-4344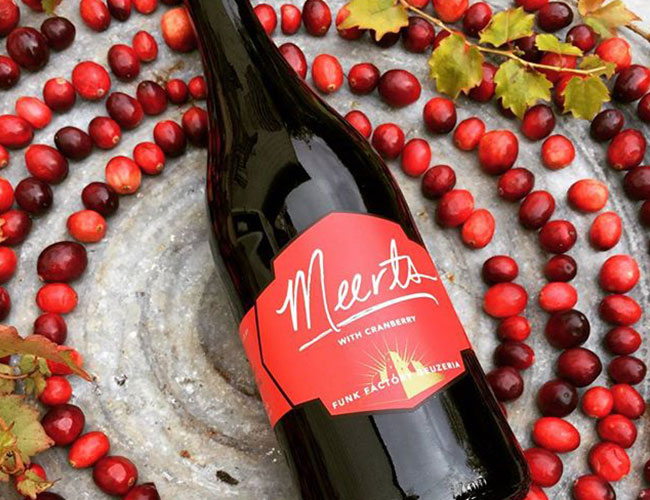 10:00 am — Geuzeria?
As we wrote in another article, Funk Factory is the Madison beer maker that you've probably heard of — a geuzeria that makes the kind of beer people wait in line for.
As well they should. Levi Funk, owner and proprietor, lives up to his family name and makes some very, very solid American-style gueuzes. Enjoy the tap selection while at the tasting room, and take a couple bottles home to remember your Upper-Middle-West sojourn.