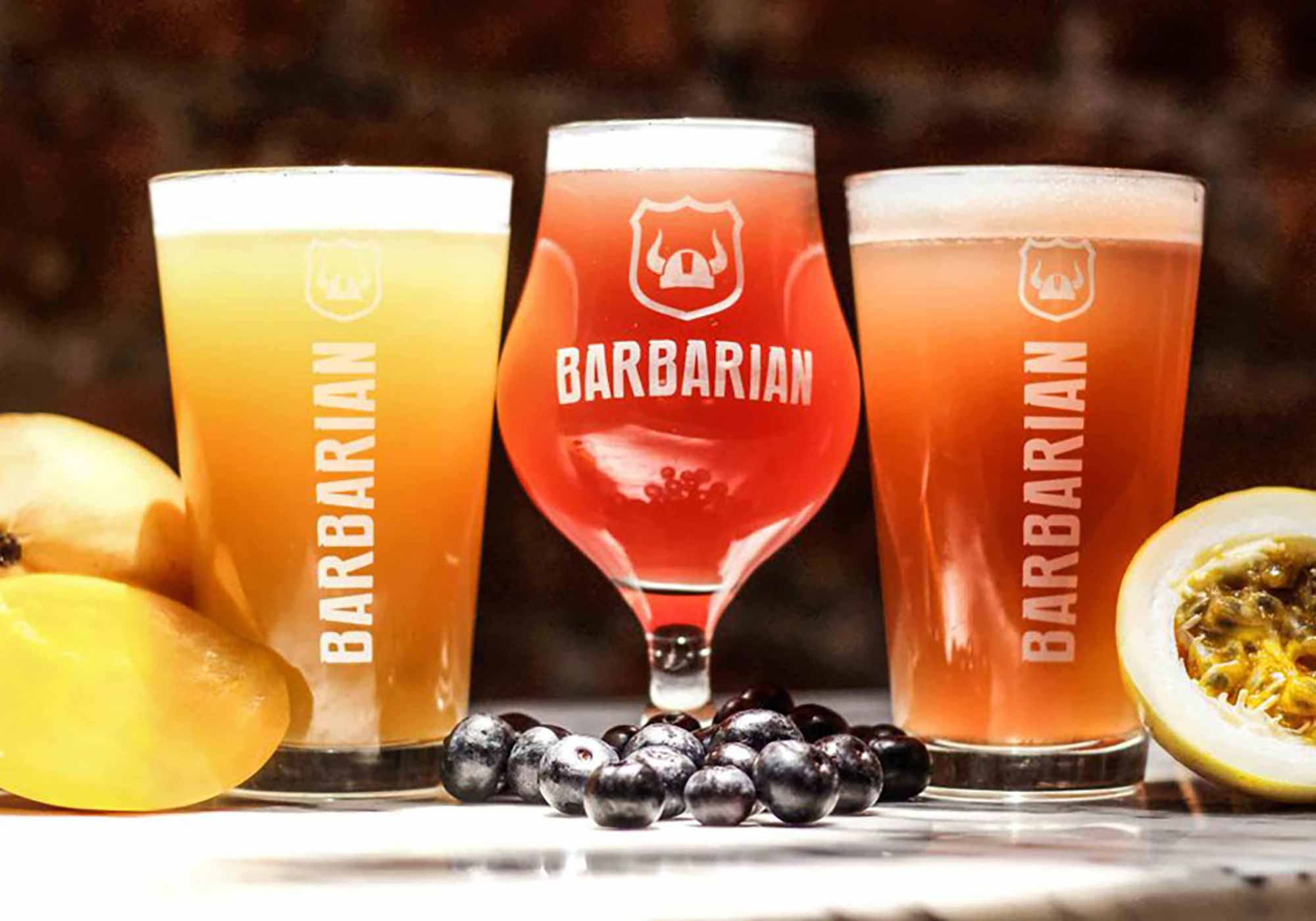 Photography courtesy of Difusión
I hadn't slept in 24-hours. Between the flight from Miami, Florida to Lima, Peru, ten hours running between Peruvian government agencies and import offices, and slipping my translator a few extra bucks, my time in Peru started as a nightmare. But finally, myself and my dogs made it to my rented apartment. I wanted sleep, something to eat, and a shower. But above everything else, dear god did I want a beer.
Five years earlier I visited Peru on a trek to Machu Picchu and discovered the country's incredible, yet underrated craft beer scene. Like any beer lover, I made it a point to drink as many local beers as I could.
Sure, I came across the lagers found in every country around the world, but the selection of craft beer surprised me. Tucked in the far corner of a busy grocery store, I found a rack of locally brewed craft beers ("artisanal," as they proudly labeled). And when I returned in 2022, I found that artisanal beers dominated the beer coolers.
The eclectic selection of beers with beautifully designed labels immediately reminded me of the craft scene in the United States. As a result, I have fully embraced the artisanal beers here in Peru.
While more traditional wheat, lager, and IPA styles are available, it's the unique ingredients that make craft beers in Peru stand out. Many Peruvian brewers use ingredients I've never seen. Or ones that are simply illegal in the United States. And while these beers are not currently available in North America, with InBev's recent purchase of Barbarian, the largest Peruvian craft brewer, some of these flavors might start creeping north in the coming years.
But until they do, here are five unique indigenous ingredients you can find in Peruvian craft beers.
The 5 Most Unique Ingredients in Peruvian Beer
Quinoa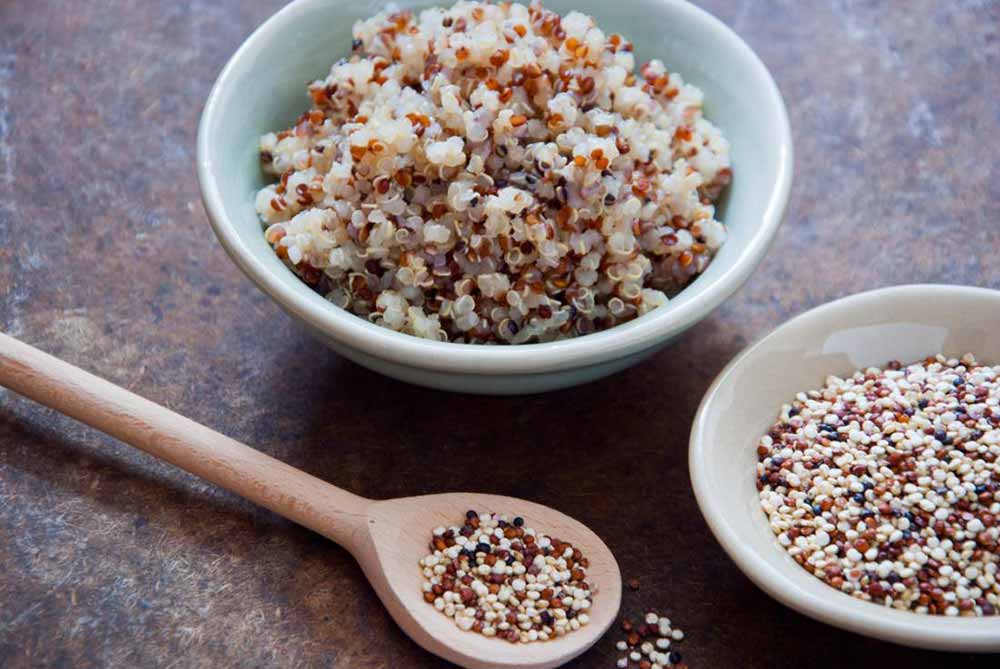 By far the most common ingredient used in Peruvian beers, quinoa is technically a seed. A few years ago quinoa took America by storm as a healthy protein-packed alternative to grains. But in reality, it's an indigenous to South America and can be found everywhere in Peruvian meals, including breakfast cereal, soups, and seafood dishes. And now beer.
From the flowering plant in the amaranth family, quinoa tastes similar to a grain. So it actually makes sense to find it in beer. Although, it is a bit more earthy and nutty than standard wheat. Beers with quinoa can often be described as a pilsner meets a traditional brown ale. They're light and refreshing with a deeper, more complex taste than most rice or corn-centric beers.
As a popular brewing ingredients, it's pretty easy to find quinoa-based beers.
Here are a few to try: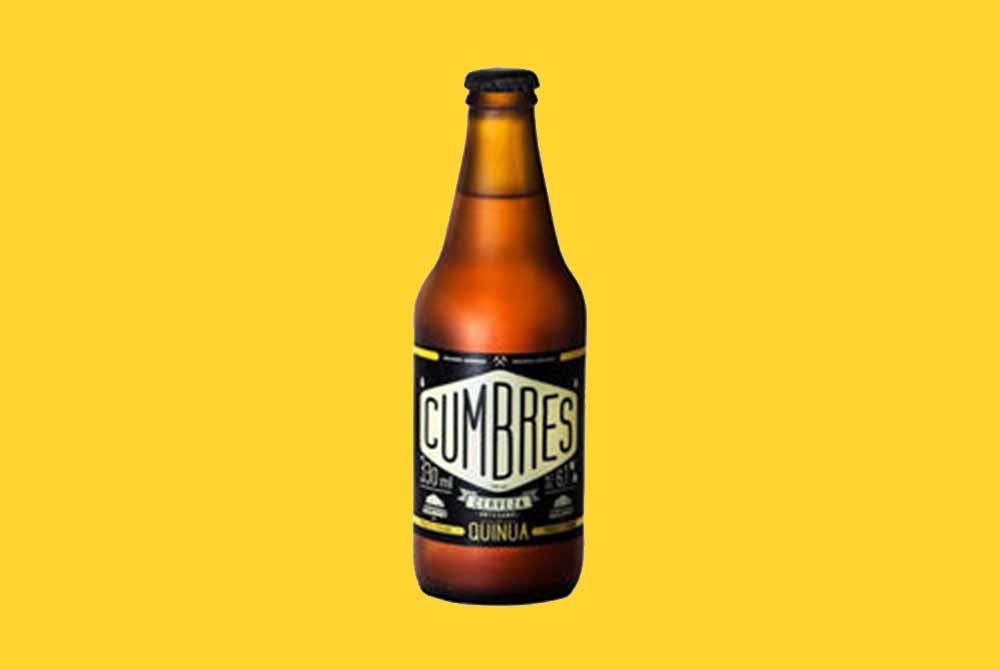 Cumbres Quinua — Cevercería Gourmet – A kölsh style of beer brewed in Ate, Peru, Cumbres Quinua (the spelling will fluctuate between quinua and quinoa based on if the brewer uses the English or Spanish spelling of the word) is both light and refreshing.
Quinoa Wheat — Cerveza 7 Vidas – One of the larger craft brewers in Lima, Cerveza 7 Vidas that has citrus aromas and a smooth mouthfeel from the quinoa.
Magic Quinua Pilsener — Cervecería Barbarian – Cervecería Barbarian (which claims to be artisanal despite InBev's recent purchase of the brewery) brews a Czech-style pilsner with Andean quinoa and German noble hops.
Coca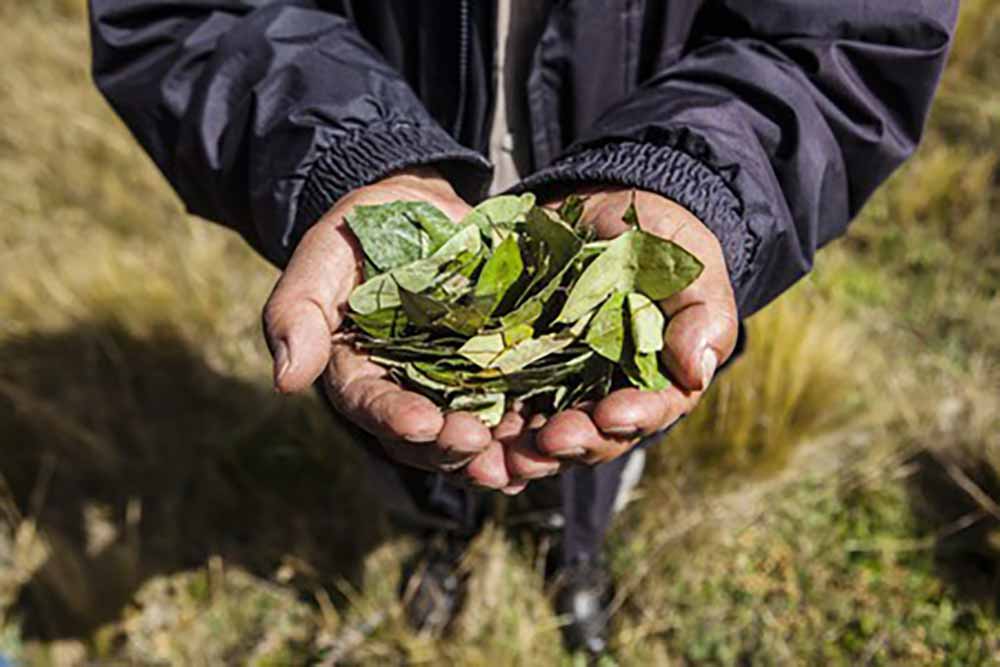 Not to be confused with cocoa, coca is the leafy plant used to produce cocaine. Whoa, slow down. I promise there is no cocaine in any of these beers! The leaf itself contains very little of the actual "cocaine" (according to Cultural Survival, it takes 300 pounds of coca leaves to make one pound of cocaine). Despite this, the plant itself is illegal in the United States, meaning coca won't be making an appearance in beers in the U.S. any time soon. This is the kind of beer that you may only be able to find in Peru.
The leaves can be purchased in most grocery stores in Lima, while fresh, recently harvested plants are available further away from the capital. Many Peruvians actually just plop a wad of leaves between their cheeks and teeth. Chewing the leaves acts as a mild stimulant. It also helps with altitude sickness, so for anyone making their way up to Cusco, Machu Picchu, and some of the higher altitude regions of Peru, it's not a bad idea to grab a bag of coca leaves, or even coca hard candy.
When brewed, coca can commonly be used to make an energizing tea. However recently, artisanal brewers have been using the coca leaves in their beers. For instance, I tried a pilsner with coca leaves called Coca Pilsner from Cerveceria Cholos. The beer actually took on a green hue, making it more like something out of an adult Dr. Seuss' book. However, the beer itself proved incredibly refreshing.
Despite containing the coca leaves (the bartender wasn't sure how much of the leaves were used during brewing), the beer didn't leave my mouth feeling numb. In fact, it didn't alter the mouthfeel of the beer at all.
Here is one to try:
Coca Pilsner — Cerveceria Cholos – The closest thing I can compare the beer to would be a Japanese tea beer. Coca Pilsner had a lighter, grassy-herbal tea flavor that complemented the subtlety of a clean-tasting pilsner. This beer can be a little tricky to find in Lima. You're more likely to encounter it on tap in Cusco, a city folks typically stop in when traveling to Machu Picchu. Since coca beers won't be making it the U.S. anytime soon I highly recommend trying one if you're in Peru.
Peruvian Corn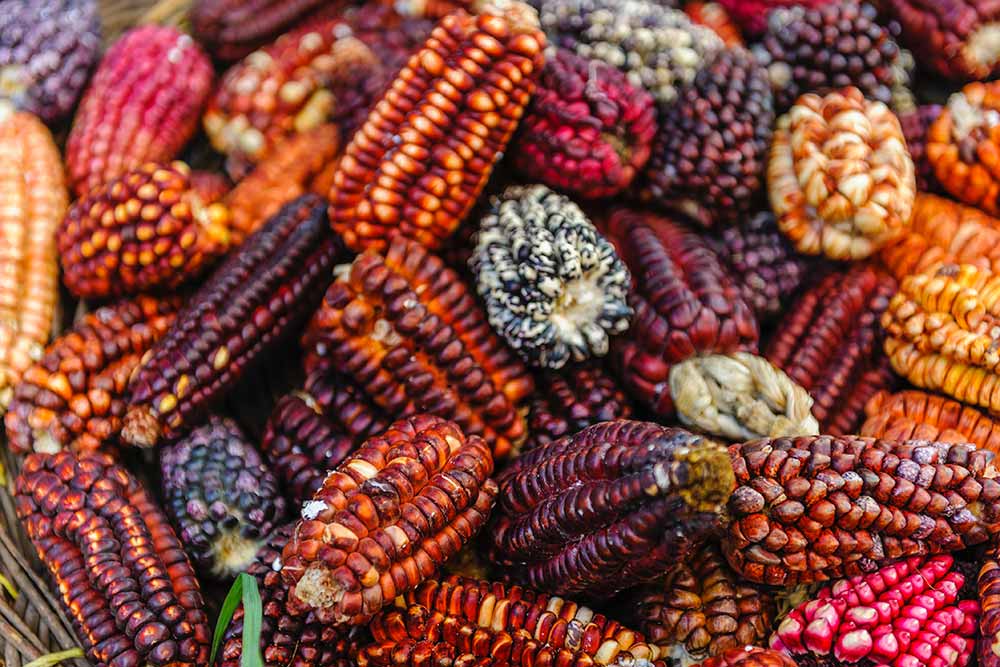 Sure, we all know that plenty of beers in the United States are made using corn. But indigenous corn in Peru is far different from the sweeter corn grown by farmers throughout the U.S.
Most Peruvian corn varieties are nuttier in taste. Whereas, North American corn, sweet corn, or corn-on-the-cob is much sweeter. You can find Peruvian corn in everything from ceviche, a traditional dish in Peru of raw fish marinated in citrus juices, to a stand-alone snack. If anything, Americans would find corn in Peru closer in taste to an earthly legume in the States.
The contrasts in taste can be startling. So when I cracked open Cristal, a widely popular mass-produced corn-based beer here in Peru, the lack of sweetness punched me in the throat like drinking a sodium-free V8.
I expected something akin to any macrobrewed corn lager in the United States, but without that sugariness, I felt the beer lost much of its flavor.
Now, with that said, some craft brewers have expertly used Peruvian corn. Without a sweet profile, Peruvian corn beers are a blank canvas, making them an excellent starting point for other ingredients, Such as regional citruses, like a green mandarin (called mandarina sin pepa or seedless mandarina), which has an orange meets lime taste to it.
Here are a couple to try: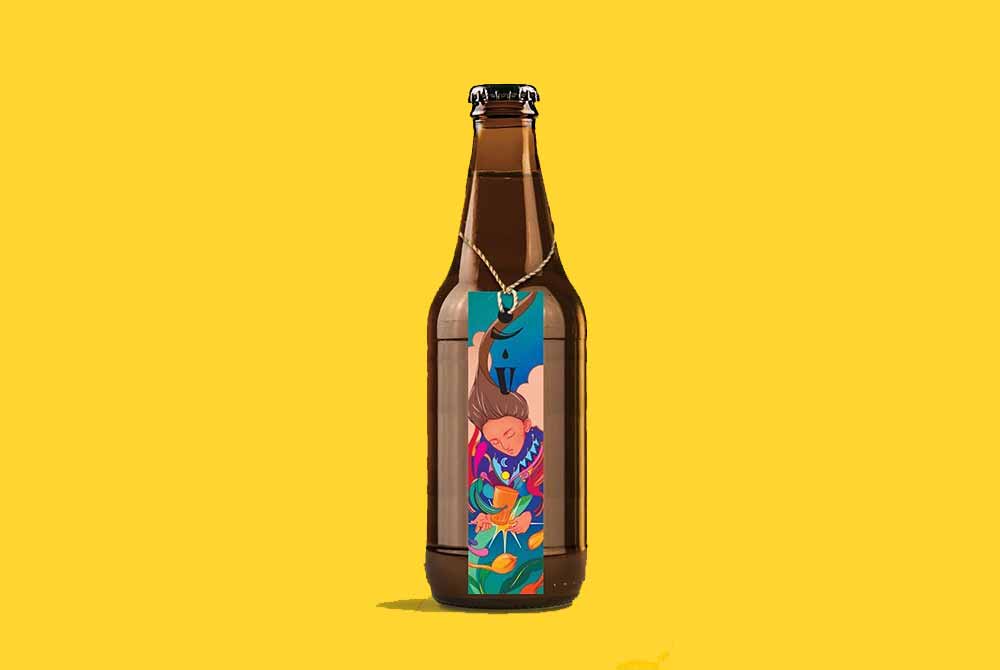 Cristal – Unión de Cervecerías Peruanas Backus y Johnston – Cristal is the mass-marketed version of a Peruvian corn beer. Popularly known as La Rubia, Cristal is the most consumed brand of beer in that country. So you probably won't have trouble finding it. Having said that, it is not my favorite version.
Victoria Sour Beer – Not to be confused with the Mexican Grupo Modelo Victoria beer, Victoria Sour Beer is a small brewery experimenting with local ingredients in Cusco, Peru. Inspired by the Peruvian Chica de Jora (a fermented corn beverage made in Andean communities dating back to the Inca Empire), this beer uses a wild yeast fermentation process, similar to a lambic, but with a corn base. Plus, 100 percent of the ingredients originate from Peru.
Maiz Morado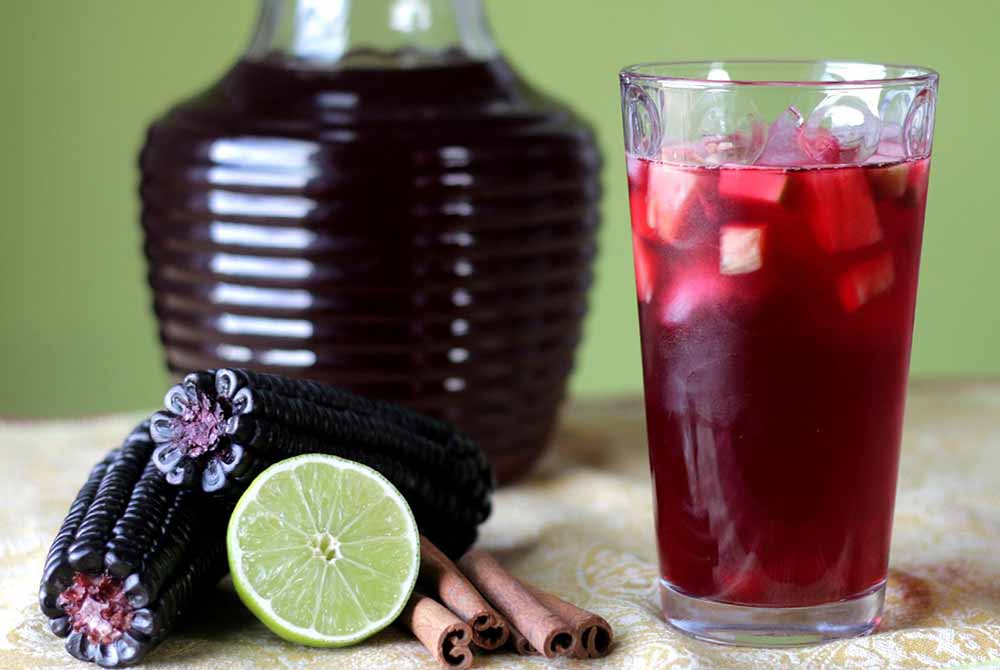 A popular purple juice in Peru, chica morada includes purple corn, pineapple juice, a hint of lime, and clove. The drink, which is similar to a seasonal spiced Christmas beer meets tropical cocktail, gets its distinctive violet color from the maiz morado (aka purple corn). And while purple corn doesn't have the nuttier flavors of regular Peruvian corn it makes for one hell of a beautiful beer in a glass.
Several beers take advantage of the distinctive purple hue from the maiz morado.
Here are a couple to try: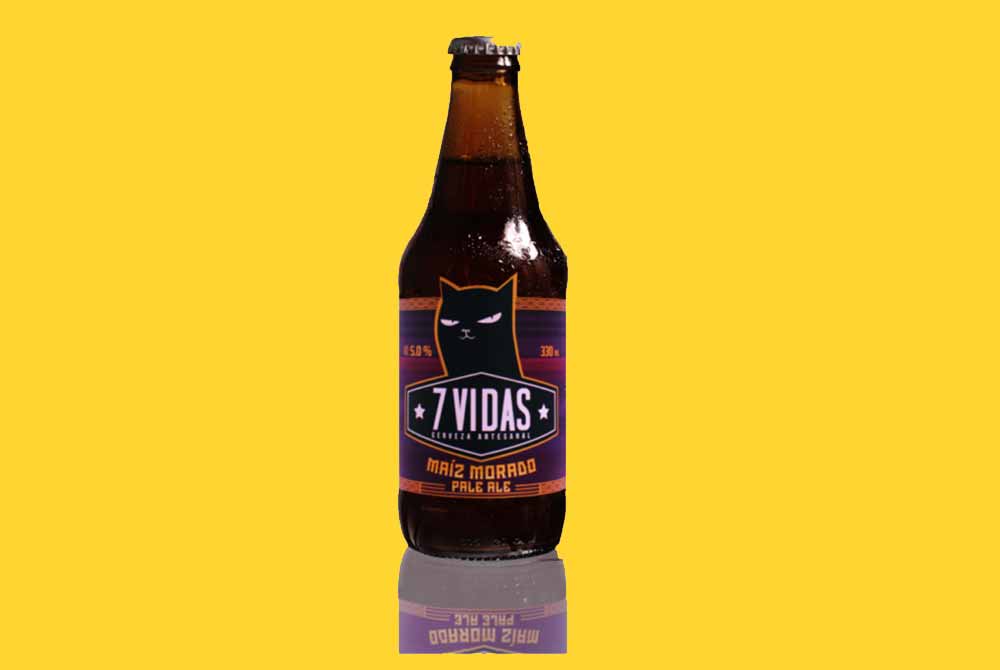 Maíz Morado Pale Ale – Cerveza 7 Vidas – Starting with a classic pale ale base, Cerveza 7 Vidas adds the purple corn to the maceration along with pineapple, lemon, cinnamon, and cloves. All contribute to a beer that gives off the flavors and aromas of a classic chica morada. Bright, intricate, and layered with complexity this is an excellent interpretation to try. And the best part? Maíz Morado Pale Ale can be found in some locations around the United States. For example, at the time of publication it appears that ShopRite Wines in New Jersey carries it.
Maiz Morado – Cerveza Cumbres – Cerveza Cumbes also makes a beer with maiz morado. They choose an IPA as the base nice light IPA with a hint of sweetness from the Peruvian purple corn.
Fruit Beers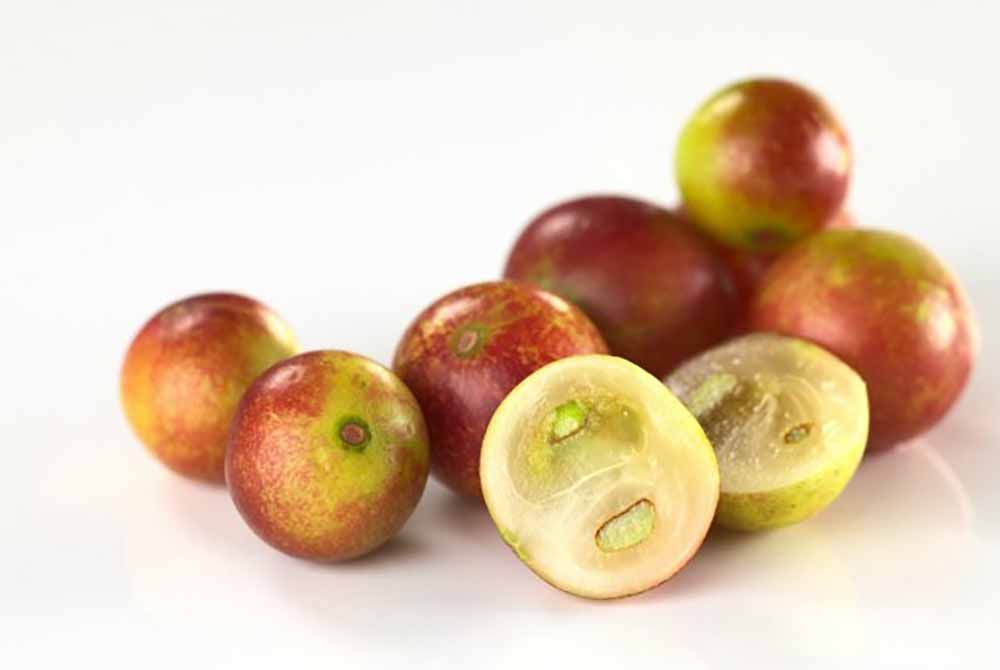 I haven't found sours, lambics, or anything ultra-sweet here in Peru. In fact, talking to several locals, many have told me they don't like the "fruitier" American beers. Although, they are usually referring to Budweiser, as it's far sweeter than their mass-produced lagers. As a result, I've found that none of these fruit beers truly embrace sweet flavor profiles. The Peruvian beer pallet isn't quite there yet, but hopefully that will evolve as the artisanal beer scene in Peru continues to grow. Having said that, there are several fruits found in Peru that have made their way into craft beers worth mentioning.
Here are a couple to try: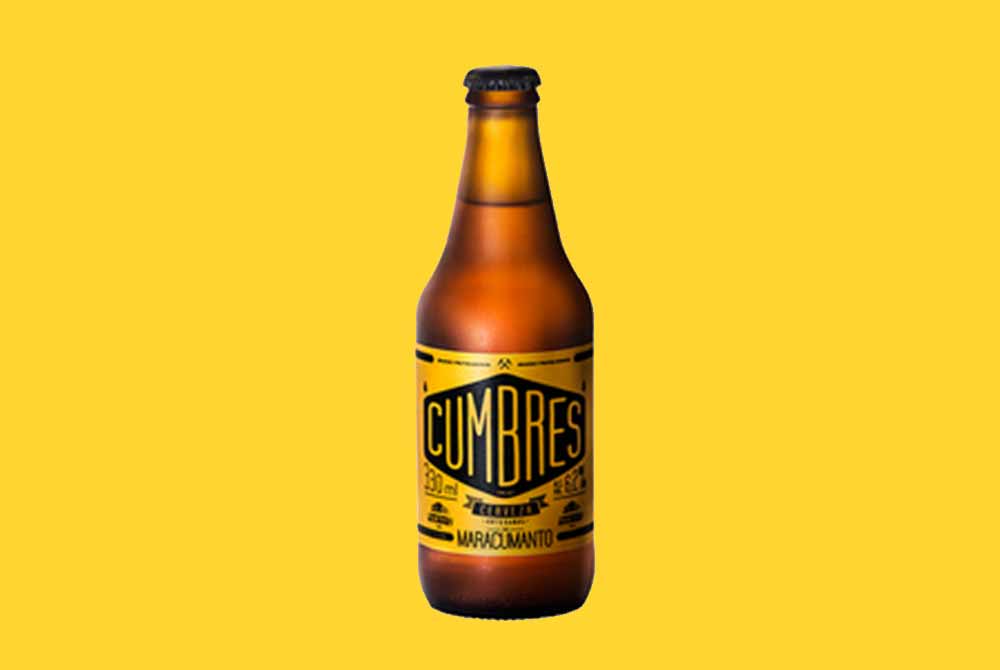 Camu Camu – Maracuyá Summer Ale — Cervecería Barbarian – A smaller fruit that grows on bushes along the Amazon rainforest, camu camu is the size of a cherry. It has this cherry meets cranberry taste. Cervecería Barbarian's version is a summer wheat ale that combines the camu camu with maracuyá, or passion fruit in English.
Cumbres Maracumanto — Cerveza Cumbres – In many ways Cerveza Cumbres reminds me of Southern Tier Brewing Company in Lakewood, NY. Both these breweries excel in bringing the natural taste of fruits into beers. Cumbres Maracumanto expertly combines passion fruit and aguaymanto, a cape gooseberry or Goldenberry, with a hint of lime peel for a super tropical fruit beer.
An Exciting Time To Try New Flavors in Beers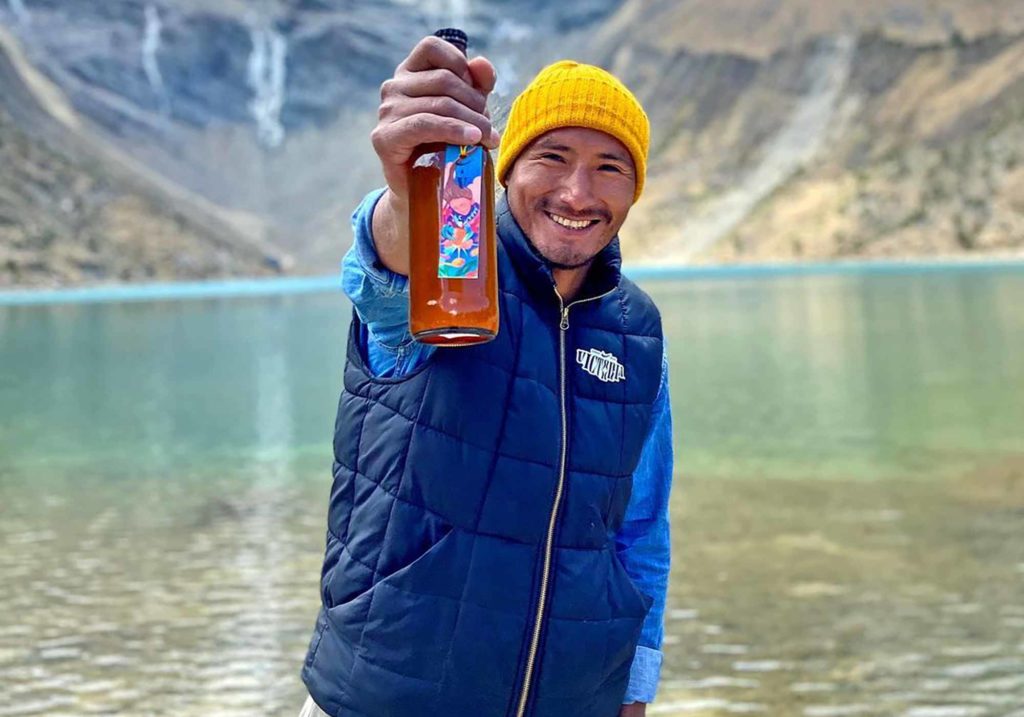 It's intriguing to see artisanal brewers in other countries embracing unique ingredients and flavors.
We're starting to see that in America with Native American-owned breweries using plants and herbs indigenous to their tribal lands. Or Latinx-owned breweries adding distinctive fruits, spices, and more into their beers.
But for now I'm excited to be in the midst of a country that is just starting its journey into this world. And to continue exploring the incredible flavors of Peruvian craft beer.