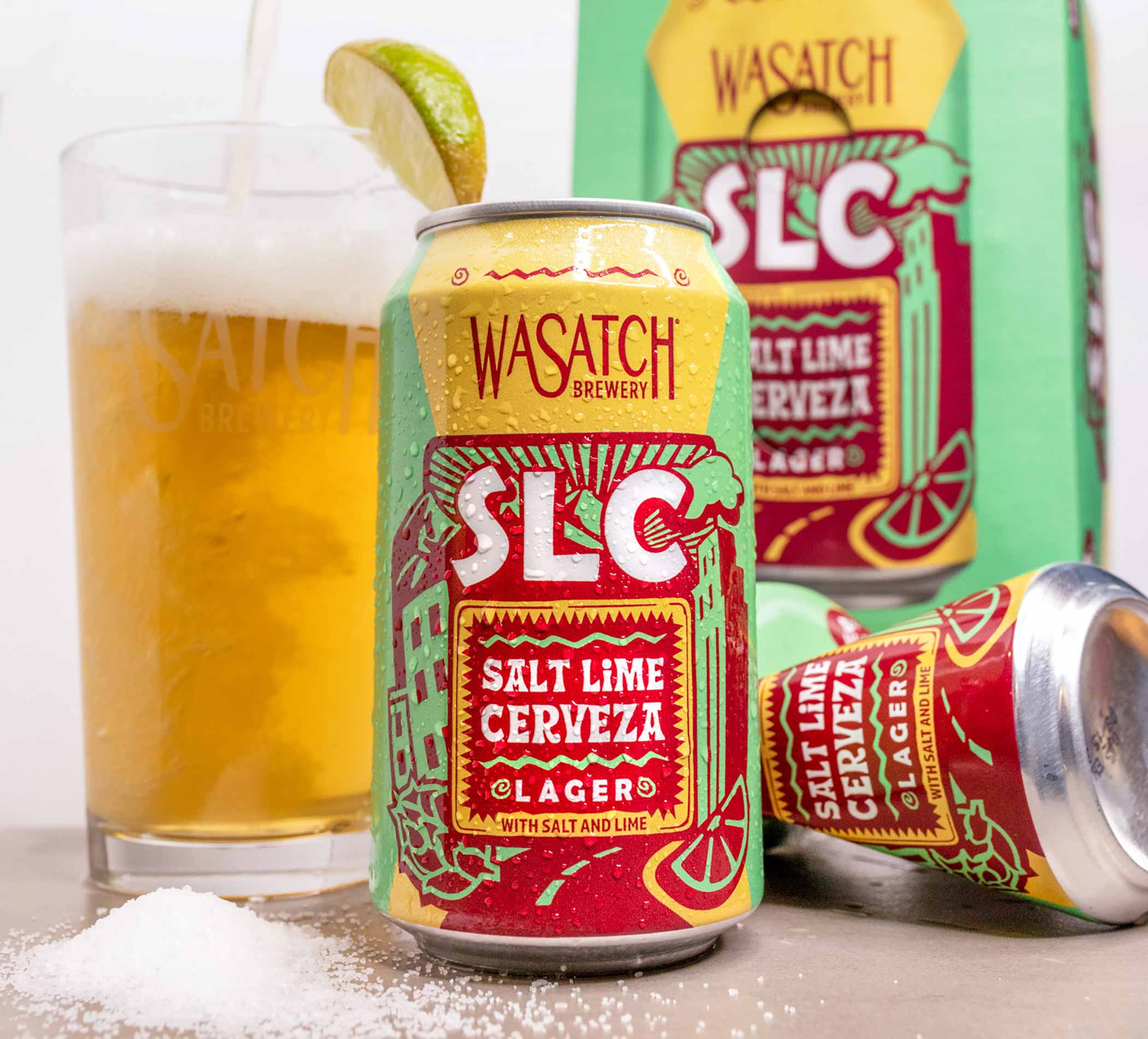 Photography courtesy of Wasatch Brewery
Want More from Wasatch and Squatters?
"You never forget your first." The tagline Wasatch Brewery came up with to recognize its thirty-fifth anniversary has many meanings. Sure, when founder Greg Schirf started the business thirty-seven years ago in 1986, it was the first-ever microbrewery in Utah. But even after three-plus decades, Wasatch continues to find ways to innovate, staying top of mind in the Beehive state and beyond.
Classics like Polygamy Porter, 1st Amendment Lager, and Evolution Ambler Ale (now Evo Amber Ale) perhaps cheekily played on Utah's religious history.
While most recently, others have sparked creativity, stretching the breadth of Wasatch's portfolio.
And for the last six years, one person in particular touched every off-the-rails beer coming out of Wasatch and its partner brewery, Squatters (which together form the Utah Brewers Cooperative).
Utah Brewers Cooperative Brewmaster Nils Imboden has been the brainchild behind beers such as Last One Down, 147 West Broadway Cold Hazy IPA, and, most recently, Salt Lime Cerveza, a Mexican-style lager with salt and lime ringing all the right bells.
"I have the most fun job in the company because I get to come up with new beers and see what the world thinks of them," says Imboden, who jumped at the idea of doing a Mexican lager after watching the category grow over the last few years.
Is it a first for Wasatch? Sure. But this brewery is no stranger to firsts. In fact, taking a Mexican-style lager and putting a craft spin on it falls right into Wasatch's wheelhouse.
Capturing Trends Right Before They Peak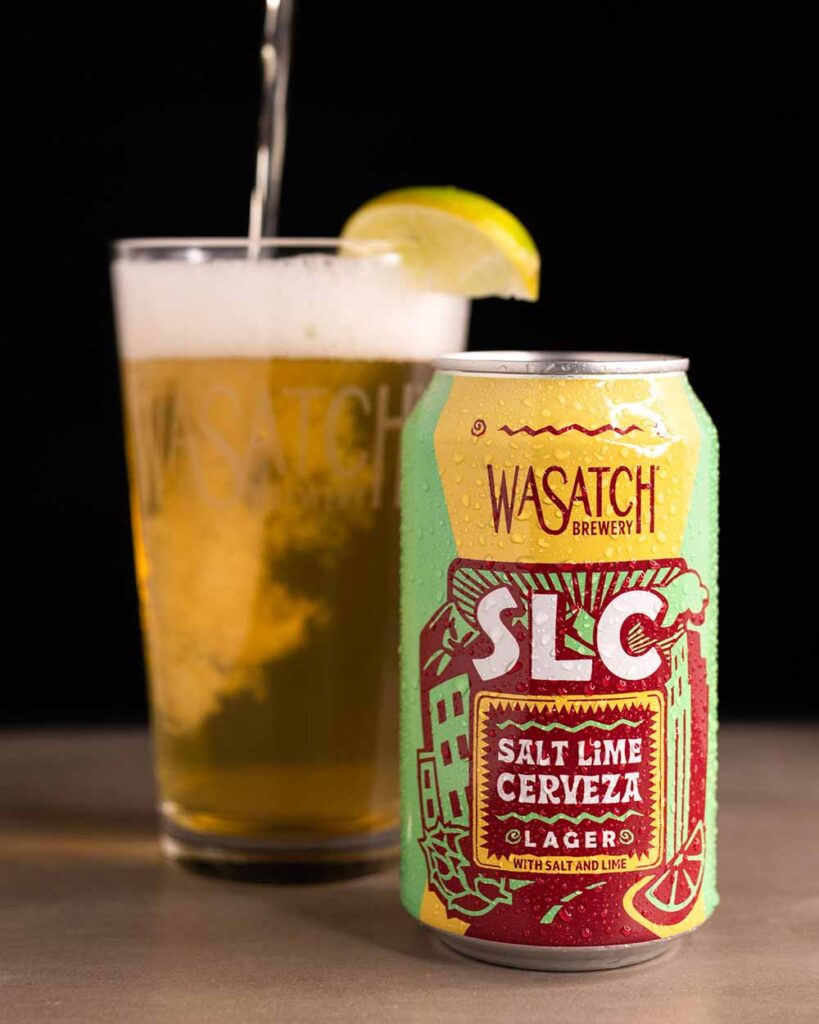 Imboden has been masterful at finding trends to follow before they peak, brewing a Cold IPA before few had.
"Nils is really good at capturing that new trend and taking a step just in front of it," says Kristin Martino, Marketing Manager, CANarchy Craft Brewery Collective, which welcomed both Wasatch and Squatters under its umbrella in 2017.
At Squatters, Imboden captured lightning in a bottle with its new experimental IPA series. Now, with Salt Lime Cerveza, he hopes to ride the wave of incoming Mexican lagers.
"Where we're seeing big growth is in Latin American imports," says Imboden, naming beers such as Modelo, Pacifico, and Corona. "We're trying to stay ahead of the curve as much as we can."
And so far, they have. After launching the first week of April, Salt Lime Cerveza (playfully named after Salt Lake City…SLC…get it?) has already outperformed some SKUs that have been around since the beginning of time. "Percentage and growthwise, it's right up there with Juicy and Last One Down, which are our top-selling beers," says Martino.
Looks like Imboden might have been on to something.
Martino puts it this way, "Imagine walking into a college bar ten or twelve years ago. What beers would most people have in their hands? Probably Bud Light or Miller Lite. "Now we're seeing everyone walk into the bar and order a Pacifico," she says. "We're seeing Modelo, Pacifico, and even Corona become a household name more than Bud Light."
Look, Martino and Imboden are the first to admit that there is a time and a place for any of those imports.
"When I go to a bar, and they hand me a beer list that's a Bible, I'm like, give me a Pacifico," laughs Imboden.
But the true challenge for Wasatch has been taking that beloved mass-produced beer and giving it a craft spin.
A Craft Mexican Lager Starts With Craft Corn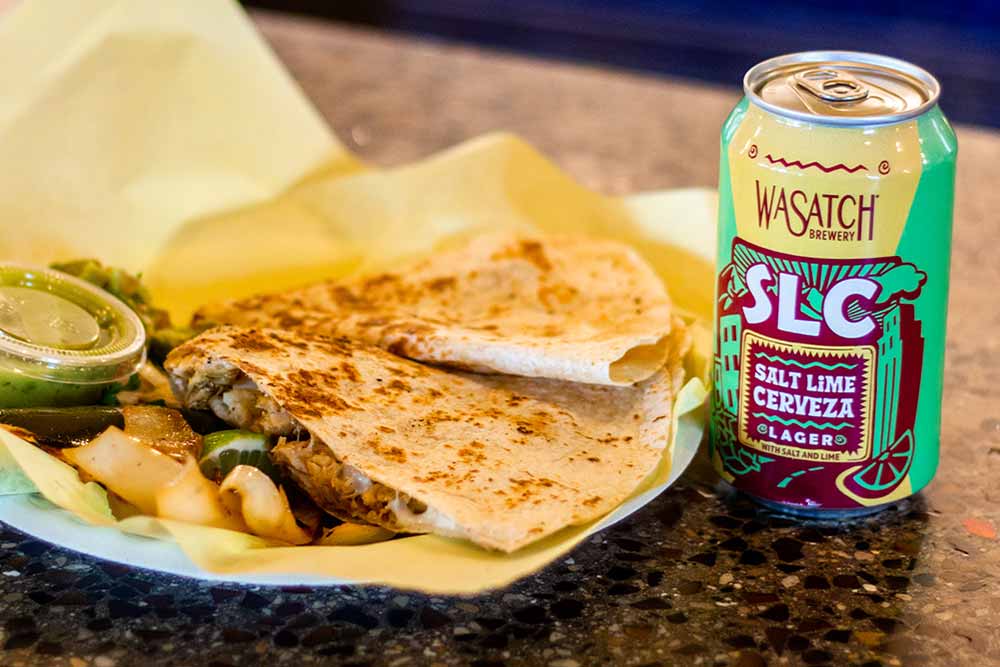 Wasatch putting its craft touches on a Mexican-style lager started with cracking the right grains.
Working with Utah's only maltster, Solstice Malt, Wasatch sourced all-Utah-grown and -malted corn.
Making up ten to fifteen percent of the total grist, this local corn gives Salt Lime Cerveza a "nice light corny body," according to Imboden, who has known Solstice Malt Founder and Head Maltster James Weed for over a decade.
"He's been a passionate homebrewer, but [Solstice Malt] has always been a passion project of his," says Imboden. "He started as Utah's only maltster, sourcing all grains from within 100-200 miles."
Weed, whose family owns the largest bee hive company in the Beehive State, has access to exciting products.
Situated near Interstate 15 and Interstate 80, Utah is strategically positioned for access to barley and other grains.
"He's able to get his hands on a lot of cool things," explains Imboden.
For instance, the Utah corn that's malted and flaked in Salt Lake City is the all-important base of Salt Lime Cerveza.
The Juice Worth the Squeeze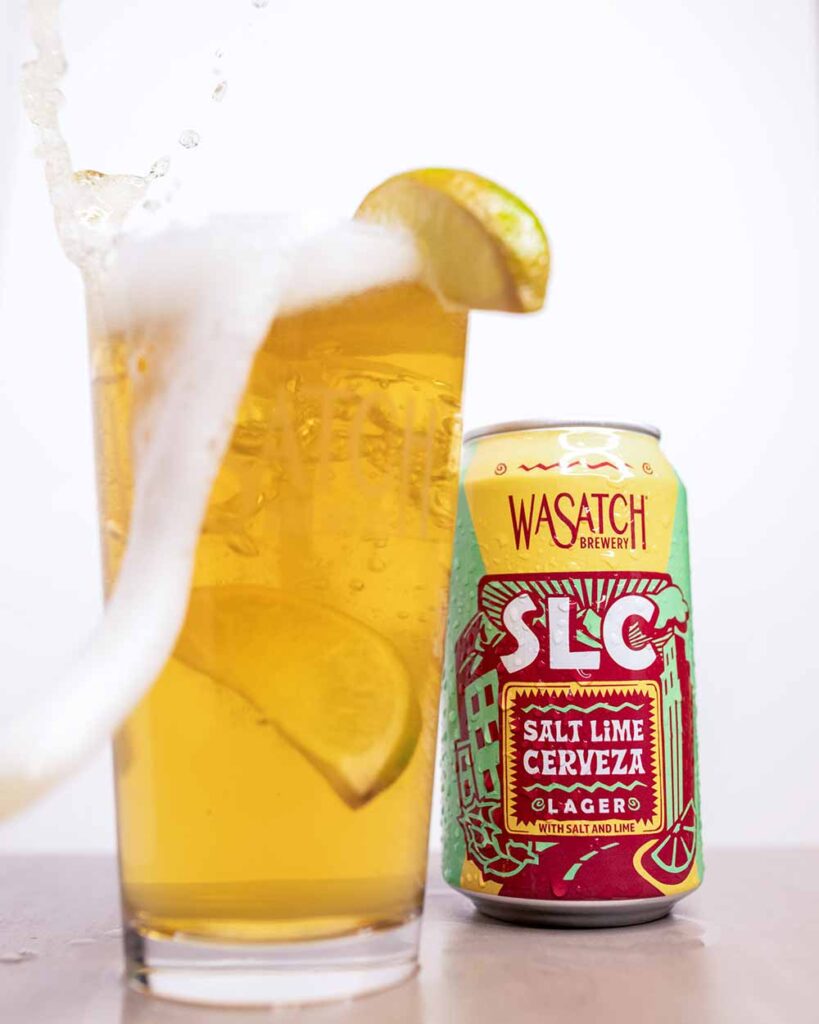 Of course, the beer is called Salt Lime Cerveza, with this particular citrus fruit playing an important role.
But getting the proper lime product and even the right ratio took time.
Imboden tried everything from lime extract juice to concentrated lime juice in liquid form to dehydrated lime peel.
Nothing quite achieved the fresh-squeezed lime character he wanted.
Until he found a dehydrated lime powder.
"It was easy to fold into the finished beer, and it retains a lot of that fresh lime quality," shared Imboden.
Made by an herb company, the dehydrated lime powder "brings those more culinary flavors into liquid form into the beer, translating the way we like," says Imboden.
Everyone has a Corona with a wedge of lime in it. I remember in my own college days; the trick was to push the lime into the long neck, stick your thumb into the opening, and invert the bottle 180 degrees to disperse the lime equally throughout the entire liquid.
Did this do anything? No idea.
But with Salt Lime Cerveza, you don't have to wonder. Rest assured that you'll be getting freshly squeezed lime throughout each sip.
Along with a perfectly balanced salinity.
A Dash of Salt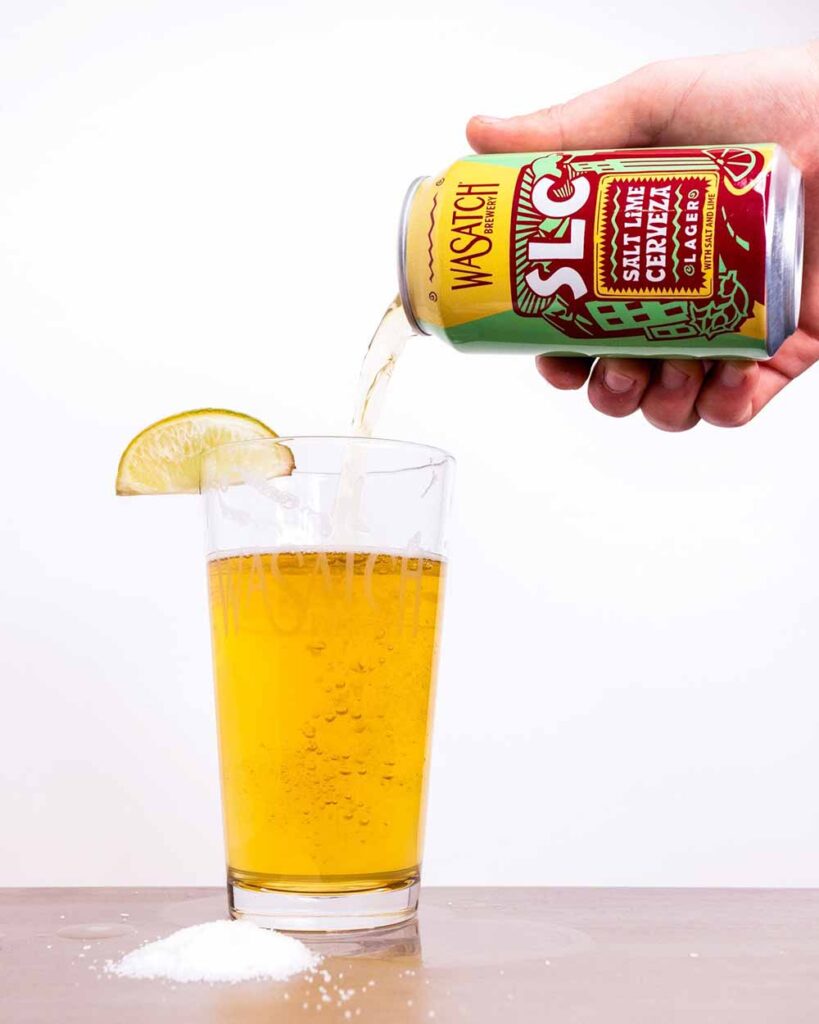 It's not uncommon to find an addition of both lime and salt in a Mexican-style lager. But achieving that balance takes a deft hand and an artful eye.
Imboden tested about five batches before dialing in the right recipe.
"I'm a salty guy, so I like things saltier, but we compromised, and it's at a good level where the beer is more lime dominant, and the salt rounds out and finishes it," says Imboden.
The secret sauce…er, salt?
Good ol' table salt.
Imboden and Martino (who may or may not have partaken in a good deal of "field research" for this beer) say the salt they see people put in beer most often is just straight up "easy, dissolvable table salt that gets that clean flavor."
According to Imboden, getting that right pitch of salinity goes back to the definition of salt itself. "Salt has so much flavor depending on where it's from," says Imboden, who played with everything from black Hawaiian sea salt to pink Himalayan salt. "All have different salinities to them, and we landed on iodized table salt because it got the salt point across."
All told, Salt Lime Cerveza doesn't have too much saltl, "but a little goes a long way," says Imboden, noting that salt, in particular, can be challenging because the appropriate amount differs from person to person.
"When people put salt on food, some like it really salty and some don't," says Martino. "Salt Lime Cerveza is a very approachable, balanced beer that I'd say is agreeably salty, but not so salty that you wouldn't be able to enjoy it."
Tasting Through Salt Lime Cerveza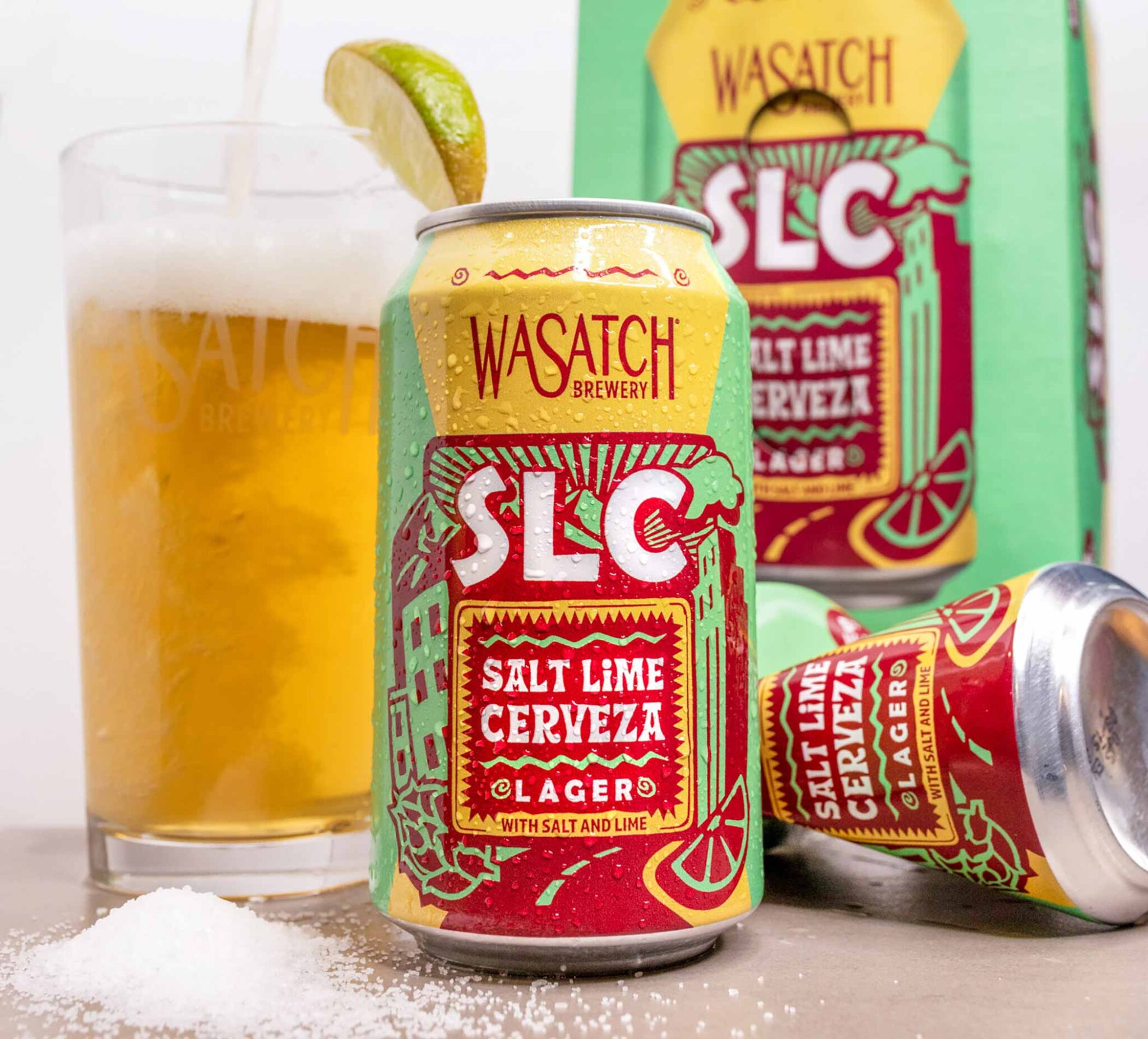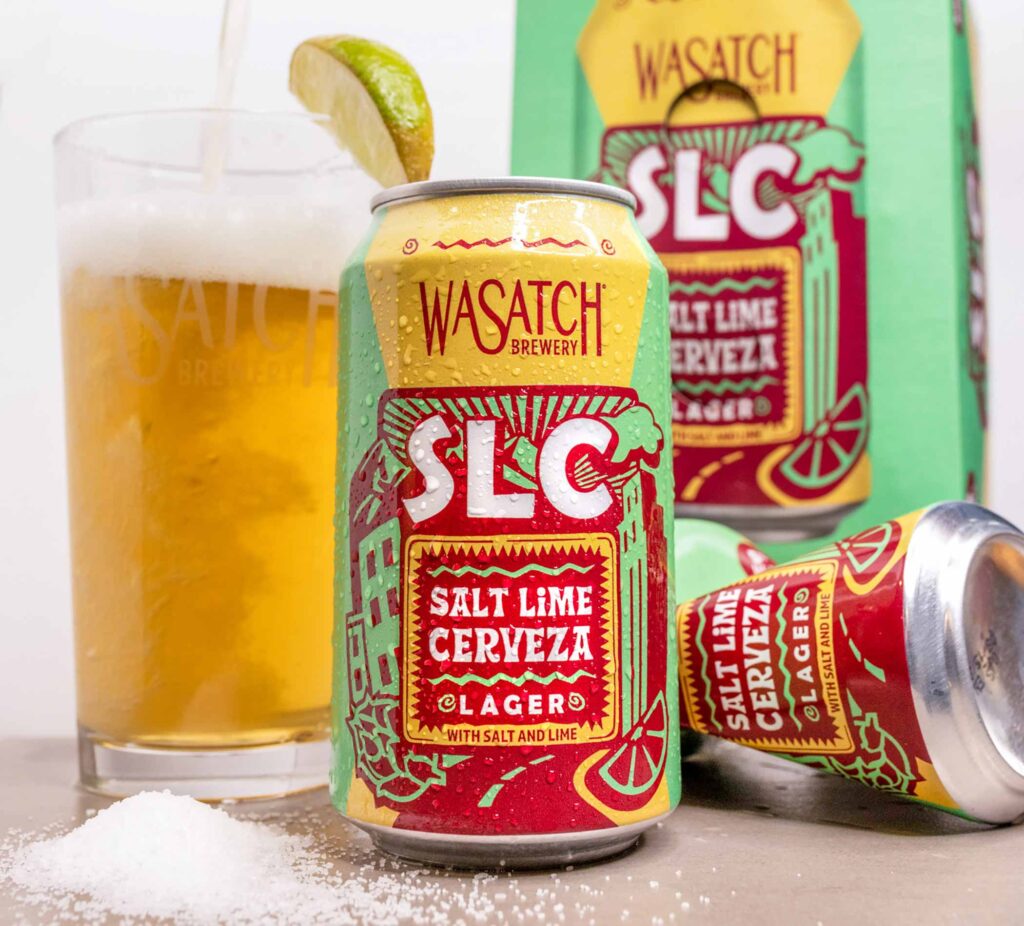 Pouring a straw yellow with little to no head retention because of the acidity from the lime, Salt Lime Cerveza appears unfiltered but "not hazy by any stretch of the imagination," says Imboden. "Just a nice-looking beer!"
On the nose, right off the bat, you'll get aromas of lime before even bringing the can or glass up to your face. Imboden describes the scent as a "bright bouquet of lime with a bit of salt crispness."
From the first sip, "the flavor of the lime fades to a nice balanced malt body where you get some of that sweet corn," says Imboden. "And then the salt comes out on the back end in a really nice way."
At only 5% ABV and 30 IBUs, Salt Lime Cerveza nails that crisp, limey, zesty flavor profile.
All told this Mexican-style lager screams summer. Suppose we're hanging out on the beach, lounging around the pool, barbecuing in the backyard, hanging out after a friendly pick-up pickleball game, or hiking up a trail. In that case, we can imagine cracking a Salt Lime Cerveza to quench our thirst.
It's just the kind of beer where you can almost set it and forget it. Keep a 6-pack of Salt Lime Cerveza in your fridge at all times, and you'll know that you have a thirst-quenching, crushable beer on hand to pair with almost any occasion.
Where Can I Find Salt Lime Cerveza?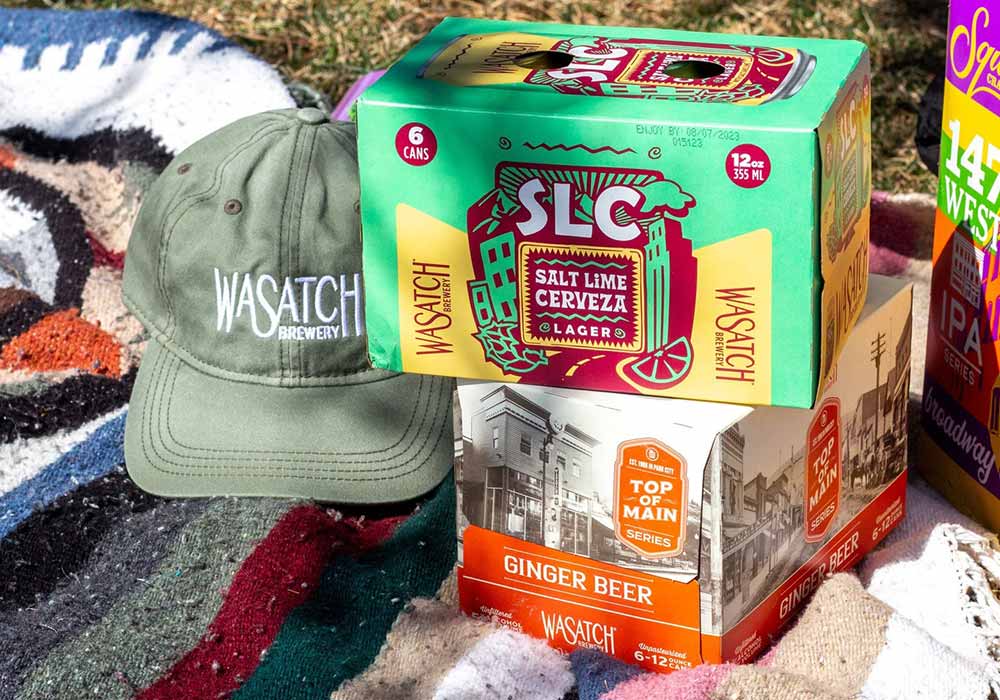 Right now, you can find Salt Lime Cerveza in 6-packs and on draft within Wasatch's footprint in Utah.
Eventually, Martino says the brewery hopes to put out additional delivery forms of the uber-popular beer.
But for now, grab yourself a sixer of this, knowing without a doubt that you are set for summer and beyond.